October 7, 2015 by David Herd
Enoshima island Kanagawa Japan
Enoshima island Kanagawa Japan is 4 km in circumference, at the mouth of the Katase River south of Tokyo and Yokohama. What took me there you may well ask, well after spending several hours in Kamakura exploring the wonderful temples we decided to take a 30 minute train ride to see where Japan will hold the sailing venue for the 2020 Summer Olympics.
600-metre-long (2,000 ft) bridge
You have to walk or drive across this long bridge to get to the island. The area is home to some of the closest sandy beaches to Tokyo and Yokohama.
Fujisawa

They tell me this is a very popular holiday destination.
Fujisawa bottom left hand corner of map
My friends Kayo and Hamish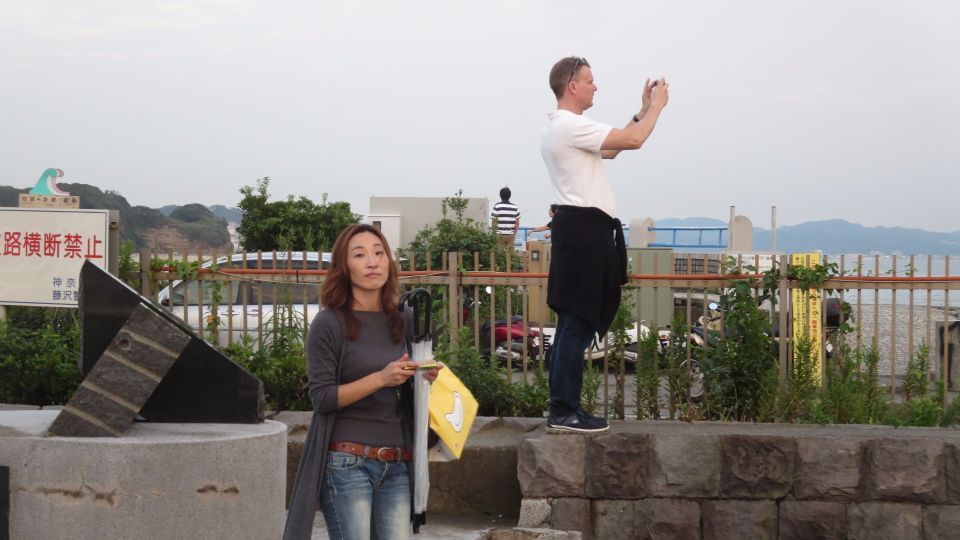 Kayo is my friend who lives in Tokyo, she was our tour guide showing us the wonderful temples in Kamakura then on to Enoshima. I can't believe the distance we walked today, 22,047 steps which was 16.79 kilometres. 🙂
The village
There is quite a steep hill with shops on both sides, people come to this island to walk the pathways that lead to several ancient temples, botanical garden, museums, parks, scenic overlooks, and a modern lighthouse at the top of Enoshima island Japan.
Friendly shopkeepers
A big smile from the shop keeper.
I met some locals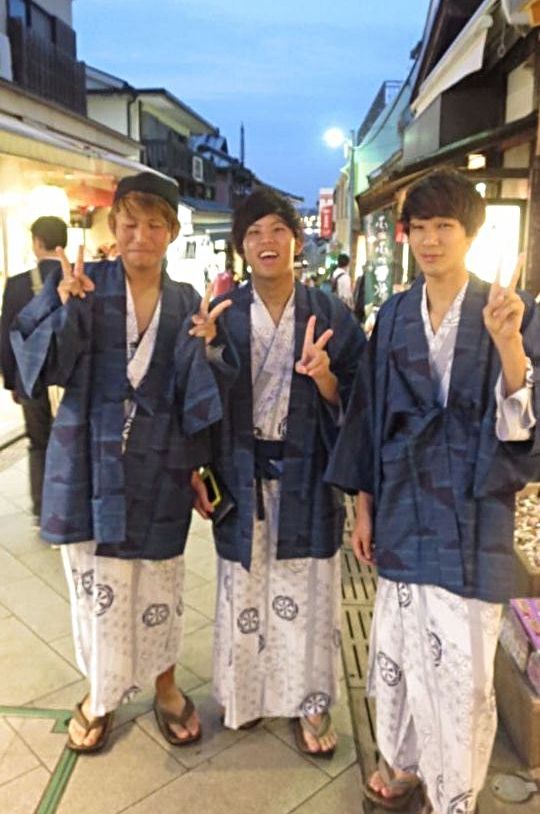 Happy guys on Enoshima island Japan.
They were very happy guys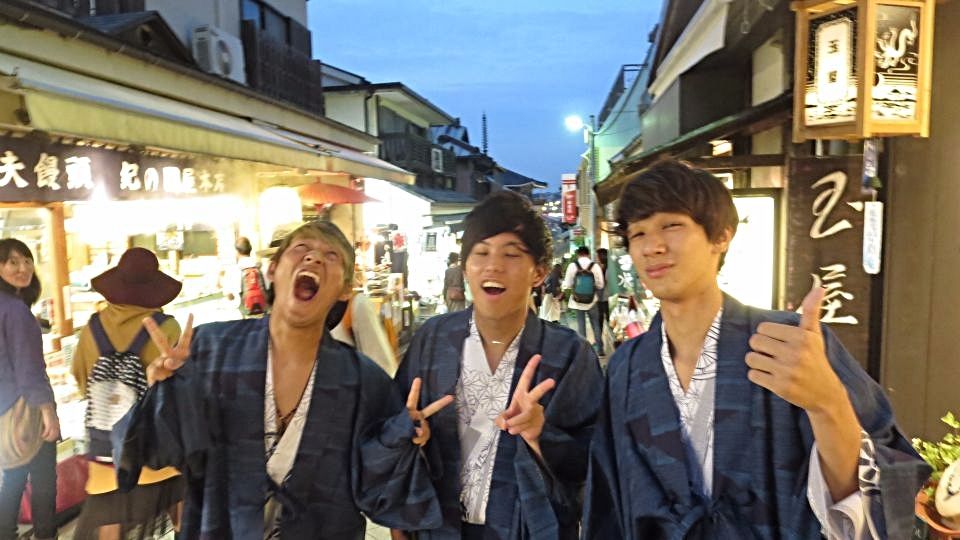 In summer the mainland and beach areas of Enoshima city is all about sea sports, in particular surfing, sailing and jet boating. The surf isn't great by most standards, but during Summer it is the place to be seen for the trendy younger crowd as it is so conveniently close to Tokyo, providing an excuse for tens of thousands of funky Japanese to strut around with bleached hair and chocolate-bronze skin.
Top of the hill
You can climb even further but I was too lazy. 🙂
View from the top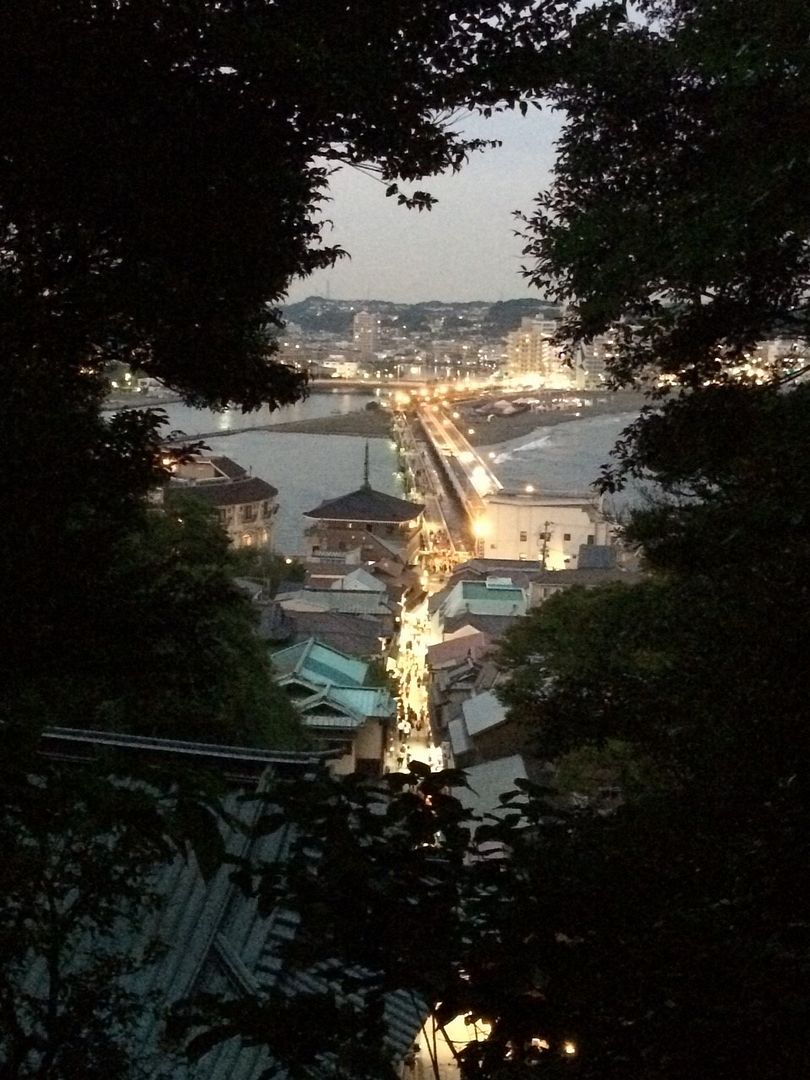 Looking down to the bridge at Enoshima.
BBQ corn
There are lots of street stalls where you can sample the delights of low price Japanese food.
Not to mention great Asahi beer.
My lovely friend Kayo
Kayo is the perfect guide, we met in Australia in 2005 &last year when I was in Tokyo she showed me all around Yokohama, and this year it was the wonderful temples in Kamakura.
Enoshima island Japan
Time to catch the train back to Kamakura station & change for Tokyo.
Many thanks for visiting my Enoshima island Japan photo blog.
The Villa Sacra gets very good reviews on Agoda, use this link for an excellent rate.
My favourite Japanese song
Here are some more posts to check out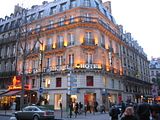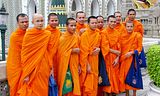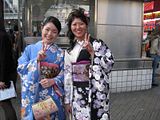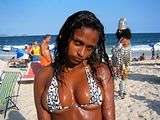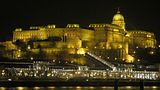 Great hotel room rates anywhere in the world if you book
through these links below. Book now & pay later.
Plus free cancellation .?
That's all folks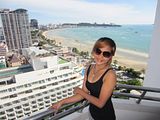 This gallery contains 1 photo.