Bangkok before & after sunset
Bangkok Sky Bar Cloud 47 in Sathorn Rd is one of the many wonderful Sky bars in this great city. Much more casual and affordable than the others with an amazing city view.
Looking toward Baiyoke Tower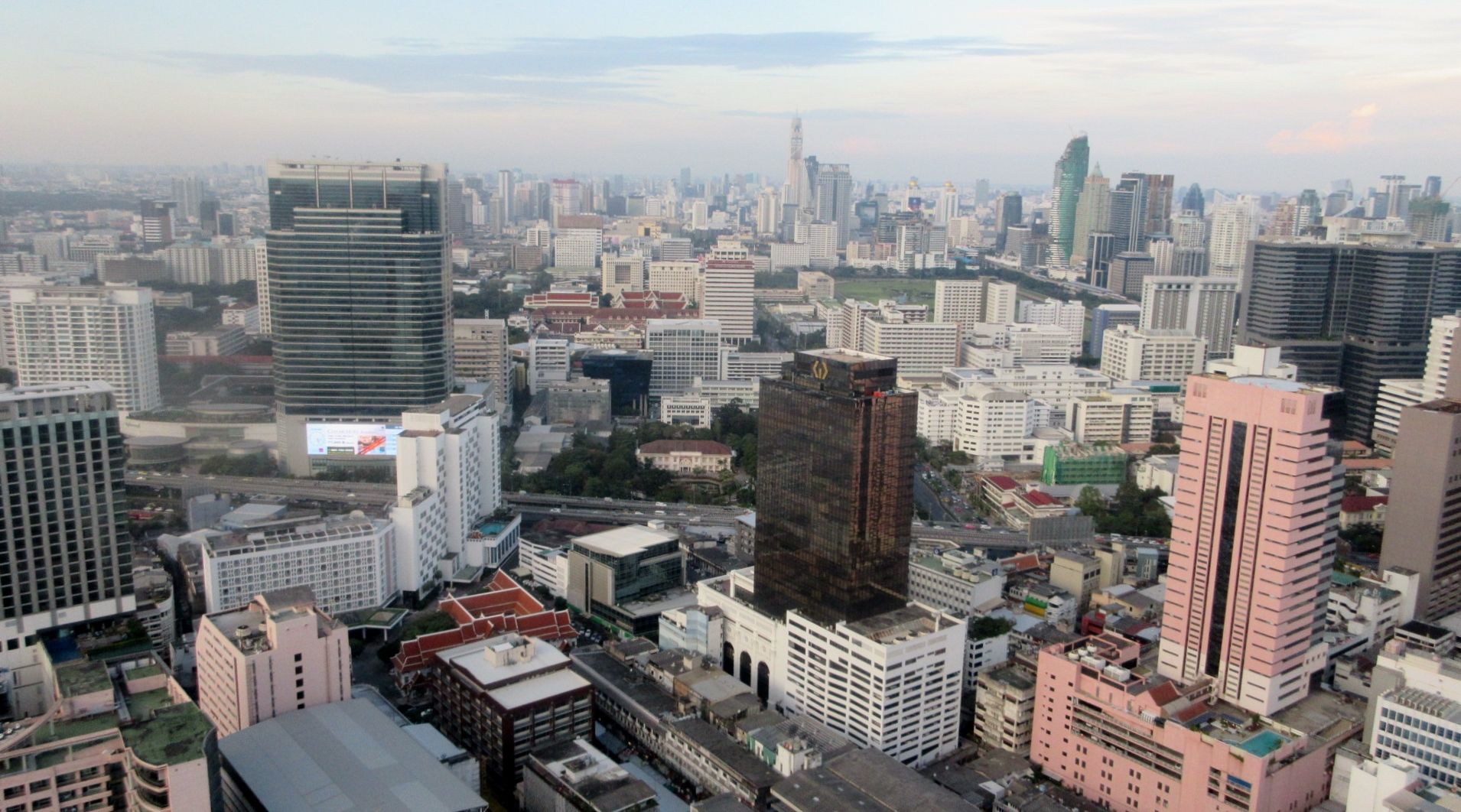 About 45 minutes before sunset in this city of 8 million people.
A closer look at Baiyoke Tower
The building directly in front of the Baiyoke Sky hotel is Centara Grand at CentralWorld. On the top floor is the magnificent Red Sky Bar.
Chang draught beer special
Pay only B299 or $12 AUD for unlimited Chang draught between 5 and 7 pm. A great deal for beer drinkers.
The tall building in the centre is the Banyan Tree Hotel which has another famous Sky bar and restaurant called Vertigo on the 61st floor.
Bangkok's tallest buildings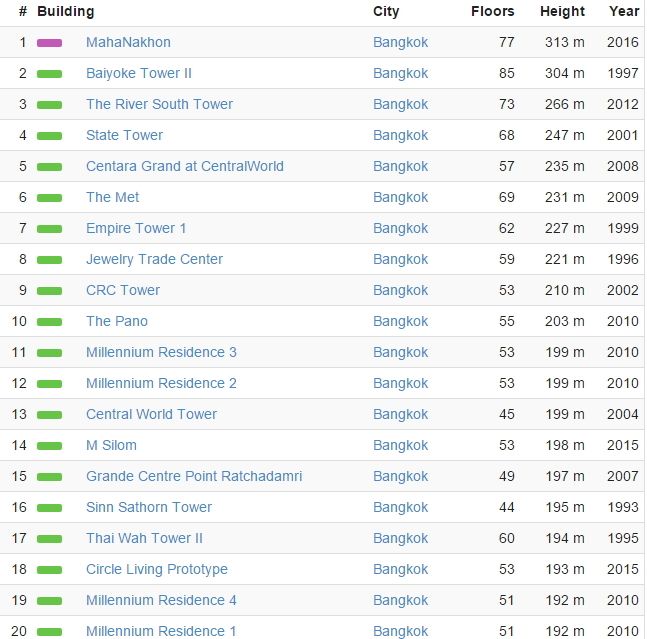 Stunning outlook
This is from a small bar area on the 2nd floor which would be a great spot for a private party.
A slightly different angle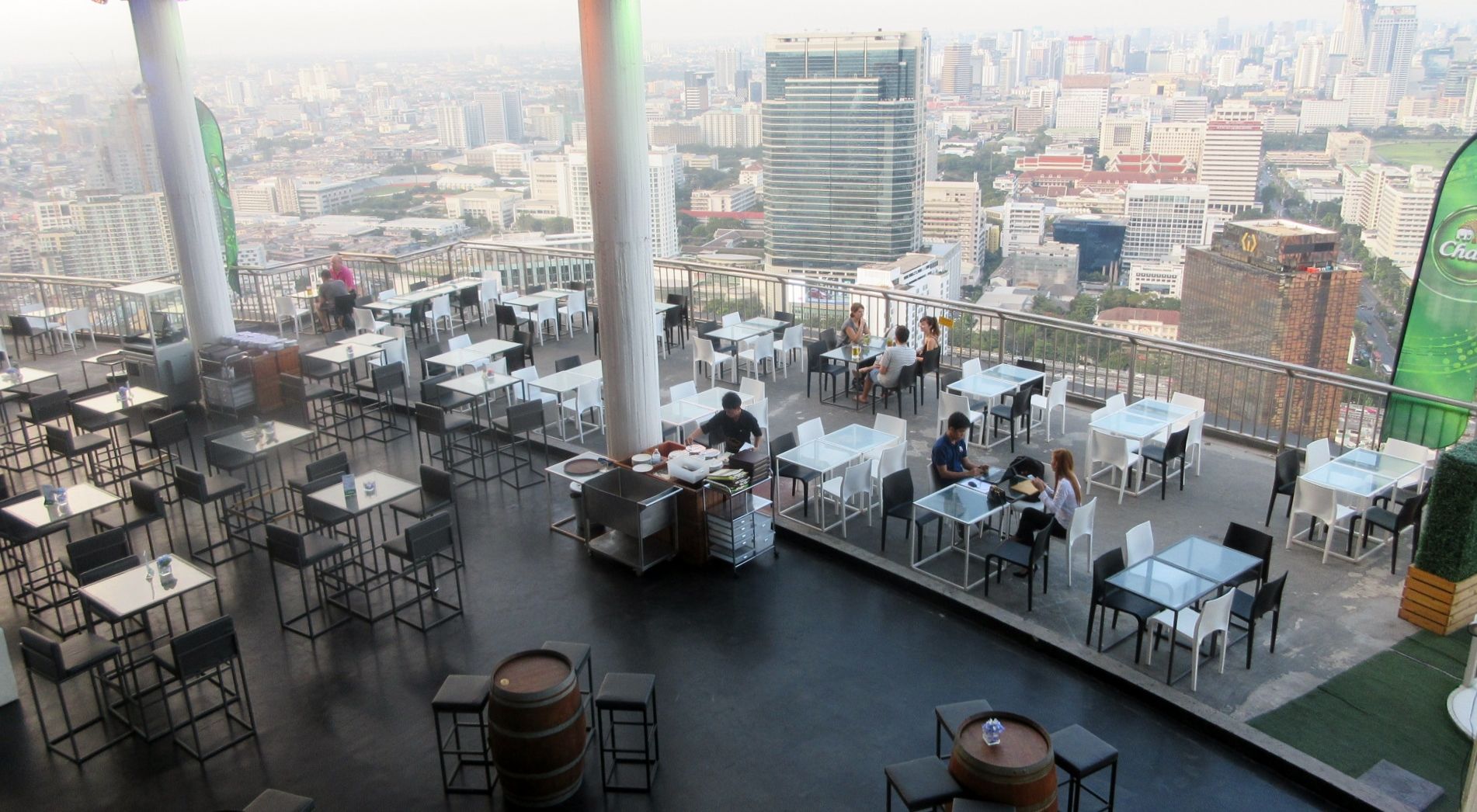 Maybe you prefer a tent
Bangkok Sky Bar Cloud 47 really is one of the cities great location. 47th Floor, United Center Building, Silom, Bangkok. Tel: +66 91 889 9600. For you Thai speakers suay mak mak.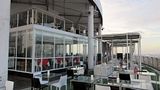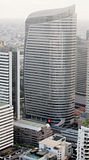 Just before sunset
We are eagerly waiting for the lights of the city to come on.


Bangkok's tallest building
MahaNakhon is a luxury mixed-use skyscraper currently under construction in the Silom/Sathon central business area of Bangkok. Designed to fit into the Thai landscape with a unique pixelated facade, it will have the unconventional appearance of a glass curtain walled square tower with a cuboid-surfaced spiral cut into the side of the building. Upon its estimated completion in 2015, it will become the tallest building in Bangkok at 314 metres (1,030 ft), with 77 floors. Featuring hotel, retail and residences, 200 units of The Ritz-Carlton Residences, Bangkok inside the building are priced between around US$1,100,000 to US$17,000,000, making it one of the most expensive condominiums in Bangkok. From Wikipedia.
My favourite time of the day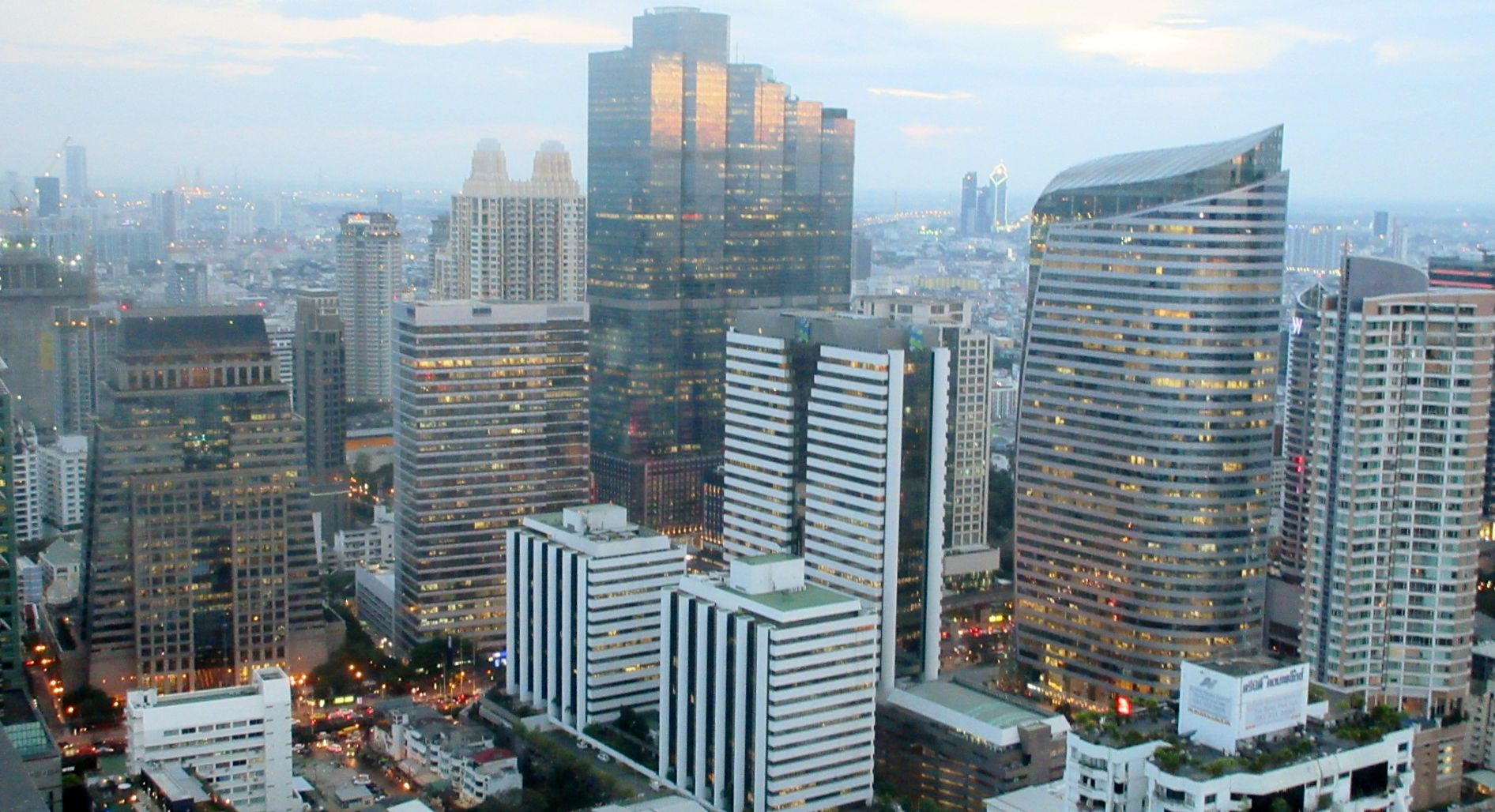 Such an exciting sight to see the lights of the "Big Mango" start to come to life.
Bangkok traffic
Peak hour is a good time to avoid the Bangkok traffic, take the Sky train instead.
Larry is quenching his thirst
My friend Larry Krausz has recently moved to Thailand from Australia, we have known each other for quite a while, in fact in 1999 we travelled around the world including Carnival in Rio de Janeiro.
Absolutely breathtaking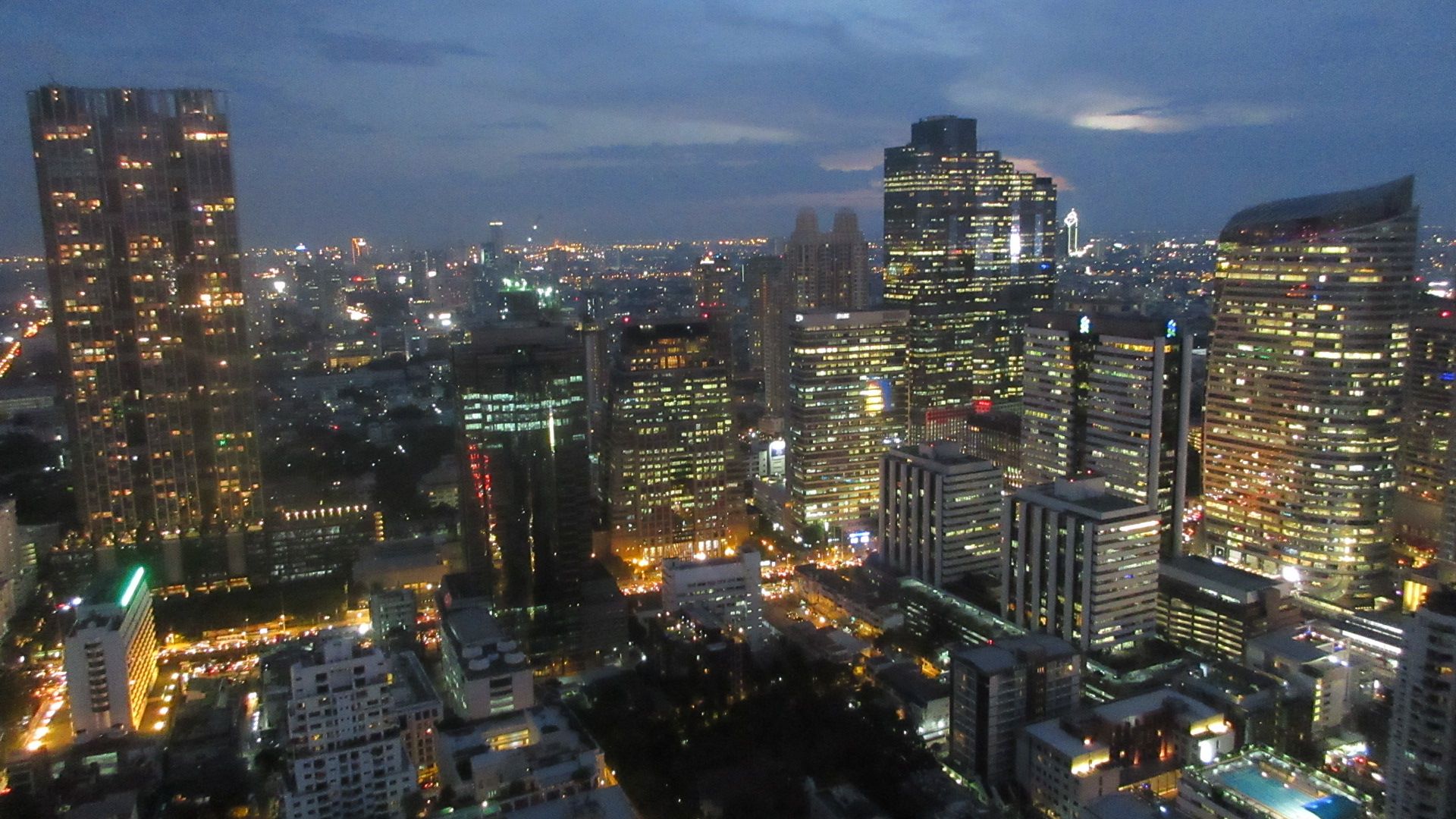 City views don't get much better than this.
Bangkok Sky Bar Cloud 47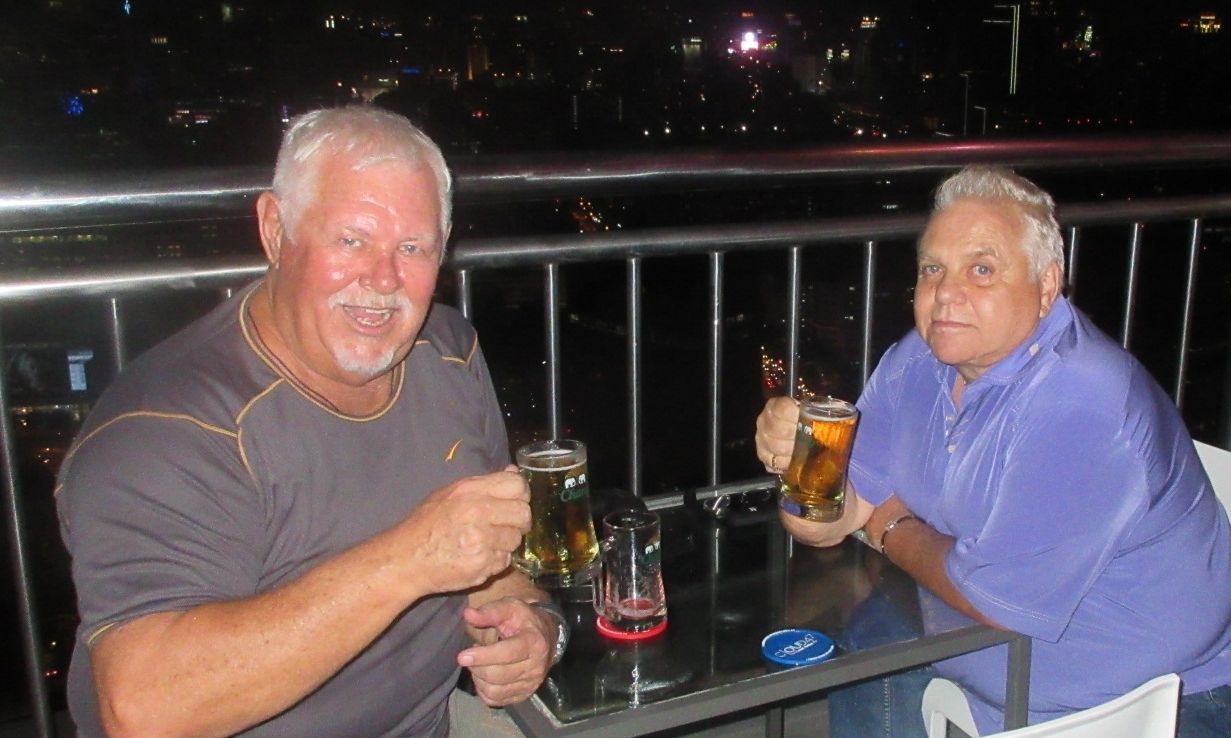 By now we were on our 6th beer and feeling no pain at all.
A great night
This certainly was a night to remember, Cloud 47 will become one of my regular Bangkok haunts. For those of you who like to boogie the band starts at 9 pm.
Remember the name
Put Cloud 47 on your bucket list, especially if you are a beer drinker.
Cloud 47 Bangkok Sky Bar sunset (1)
Goodnight folks & thanks for visiting.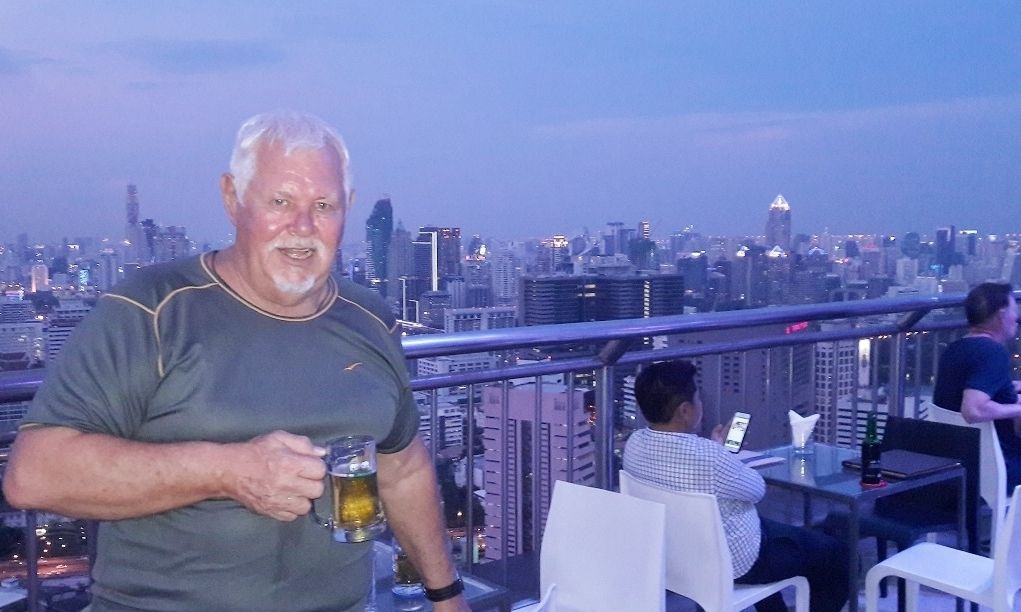 My Bangkok Silom Sky Bar Cloud 47 post simply proves once again what a fabulous city this is.
When I'm in Bangkok I like to stay in Sukhumvit Soi 11, here is an excellent budget hotel, if you USE THIS LINK you will get a great rate of around B1100 per night, or $30 USD.
The best Bangkok budget hotel I have ever stayed in.
Please check out some of the most popular below, and thank you for visiting.
Zagreb Croatia Rio de Janeiro Brisbane River
Great hotel room rates anywhere in the world if you book
through these links below. Book now & pay later. ?
That's all folks