The calm before the storm
Thai New Year Celebration Pattaya is called Songkran, here are tourists arriving at Kho San Road where the army are sweeping the street to get it right for the festivities. Photo credit Bangkok Post.
Mobile gun seller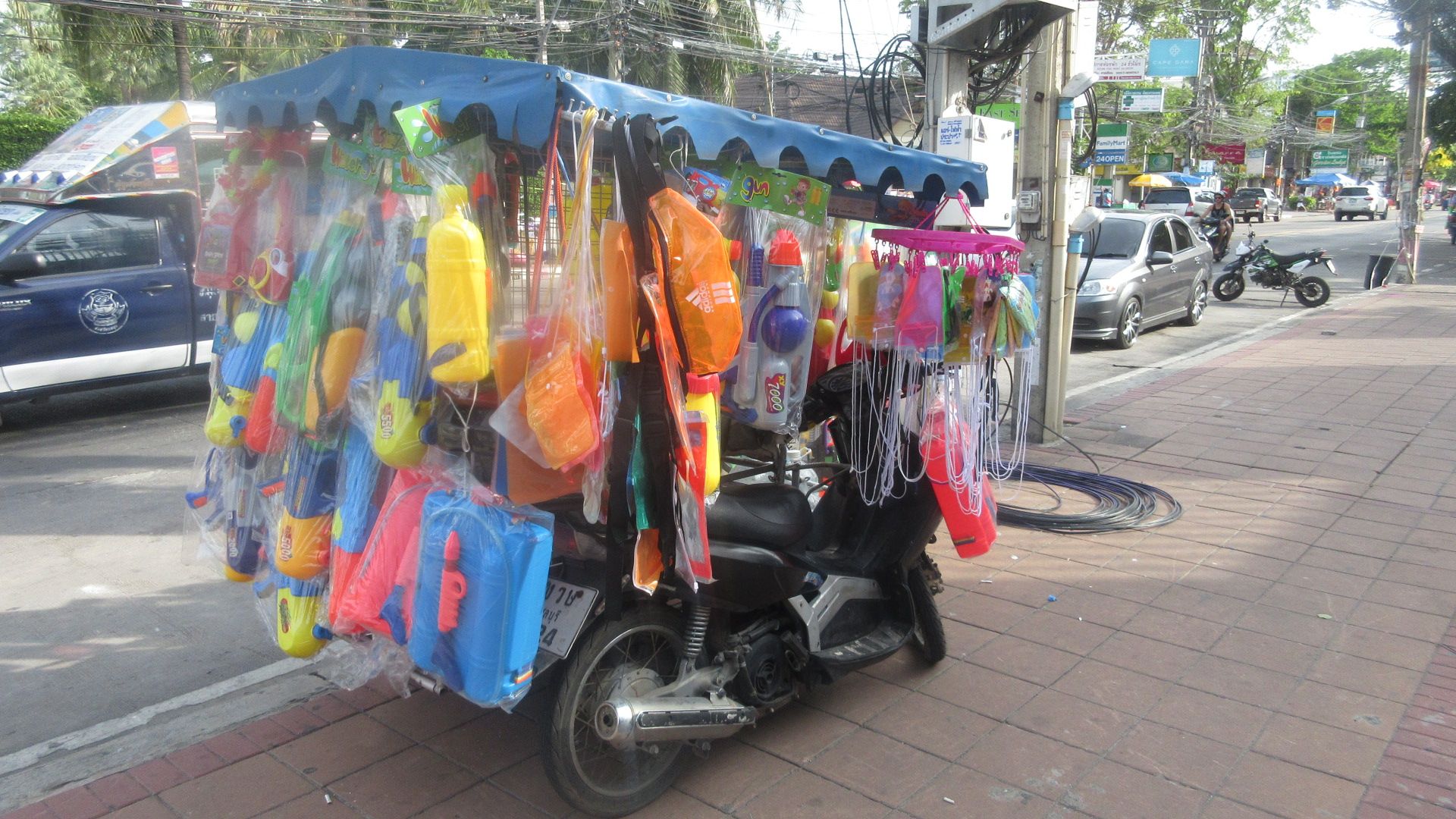 Naklua Rd Pattaya are gearing up for April 18 2017.
Weapons of mass destruction
Buy now and practice at home before the battle begins. 🙂
The local amunition dump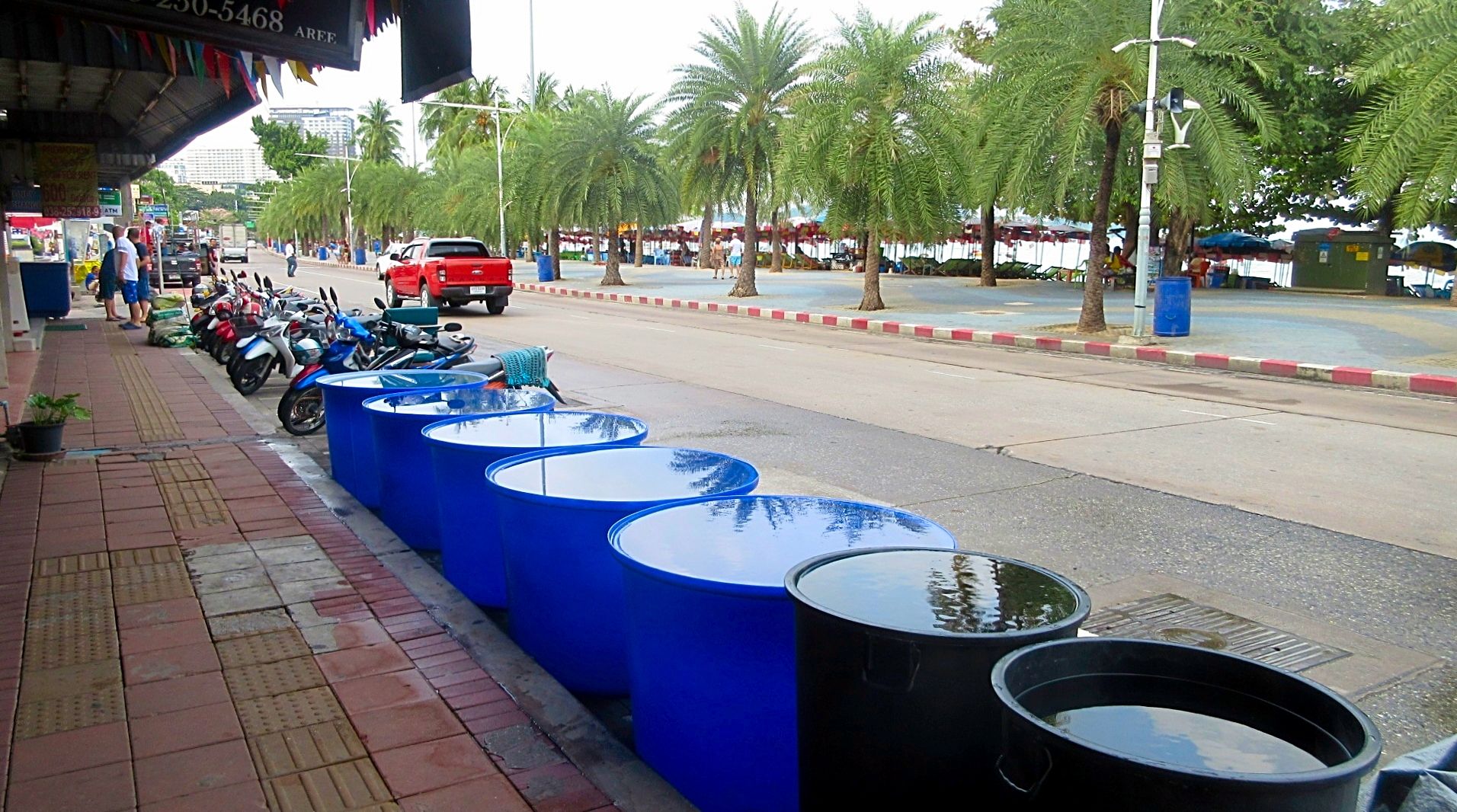 Beach Road Pattaya amunition dump waits for the troops to arrive.
Rule numbe 3, the water must be cold.
April is the hottest month in Thailand so these nice people are making sure you will be cool when hit by 1000 water pistols. 🙂
Beach Rd Big fish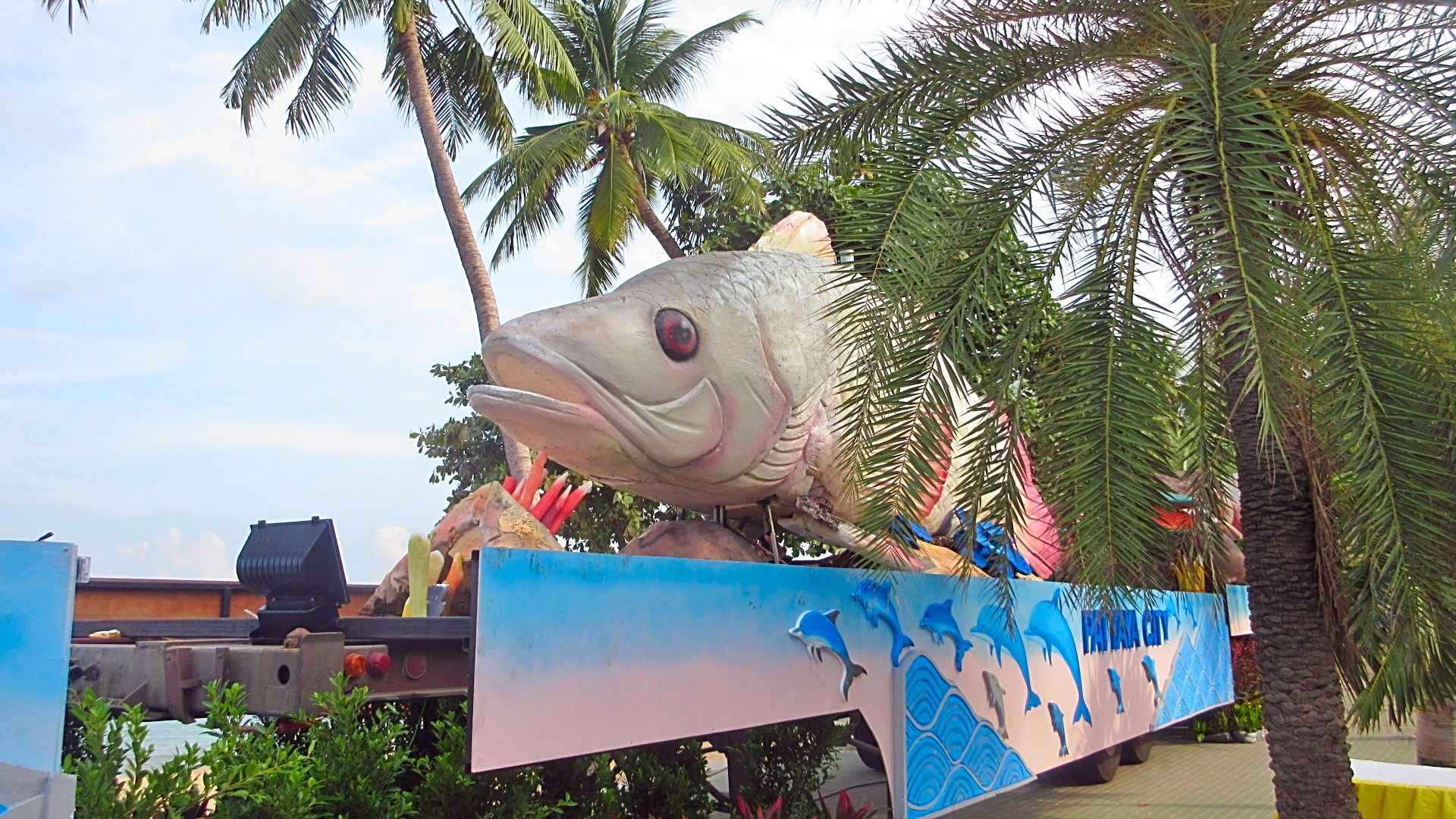 All the attraction have been assembled.
The big day is getting closer, having said that people have been drowning each other already for the last 5 days.
Vendors setting up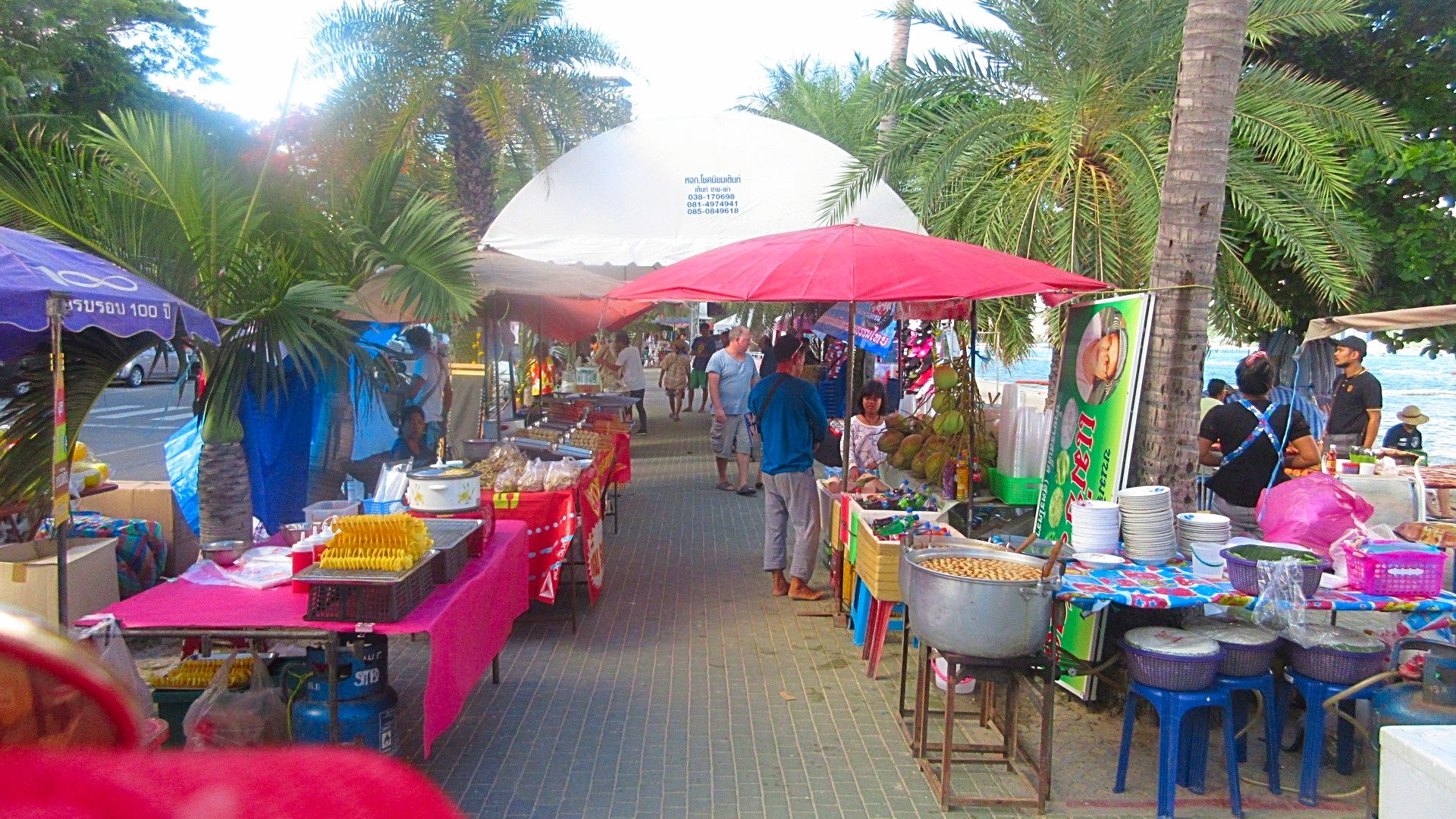 It's 8am on April 19 & the vendors are setting up their stalls for the big day.
Sculptured fruit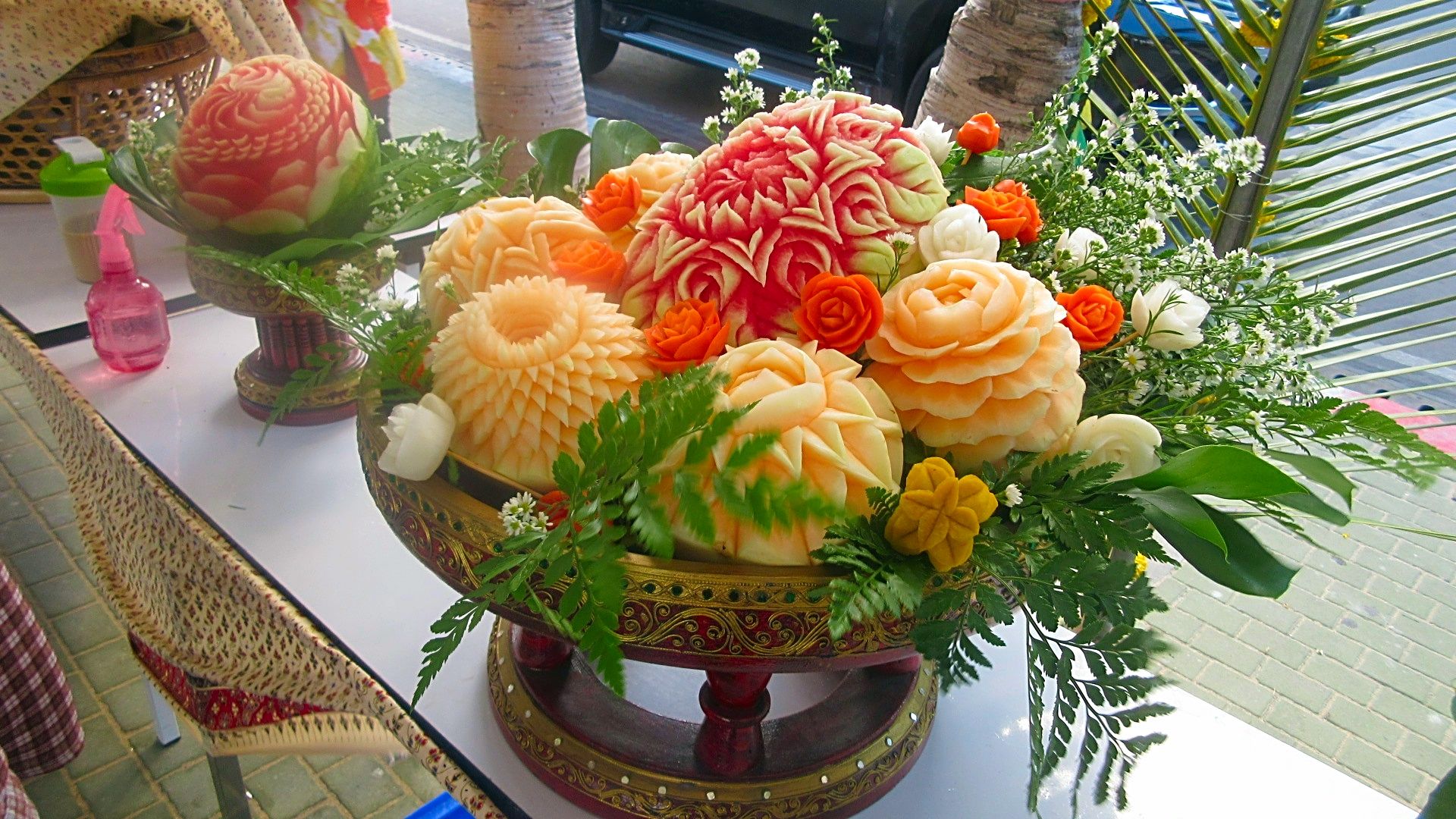 A work of art, the stall lady said come back later we are giving the food away for free.
Loaded up
Looking for some early morning buyers.
Discussing todays strategy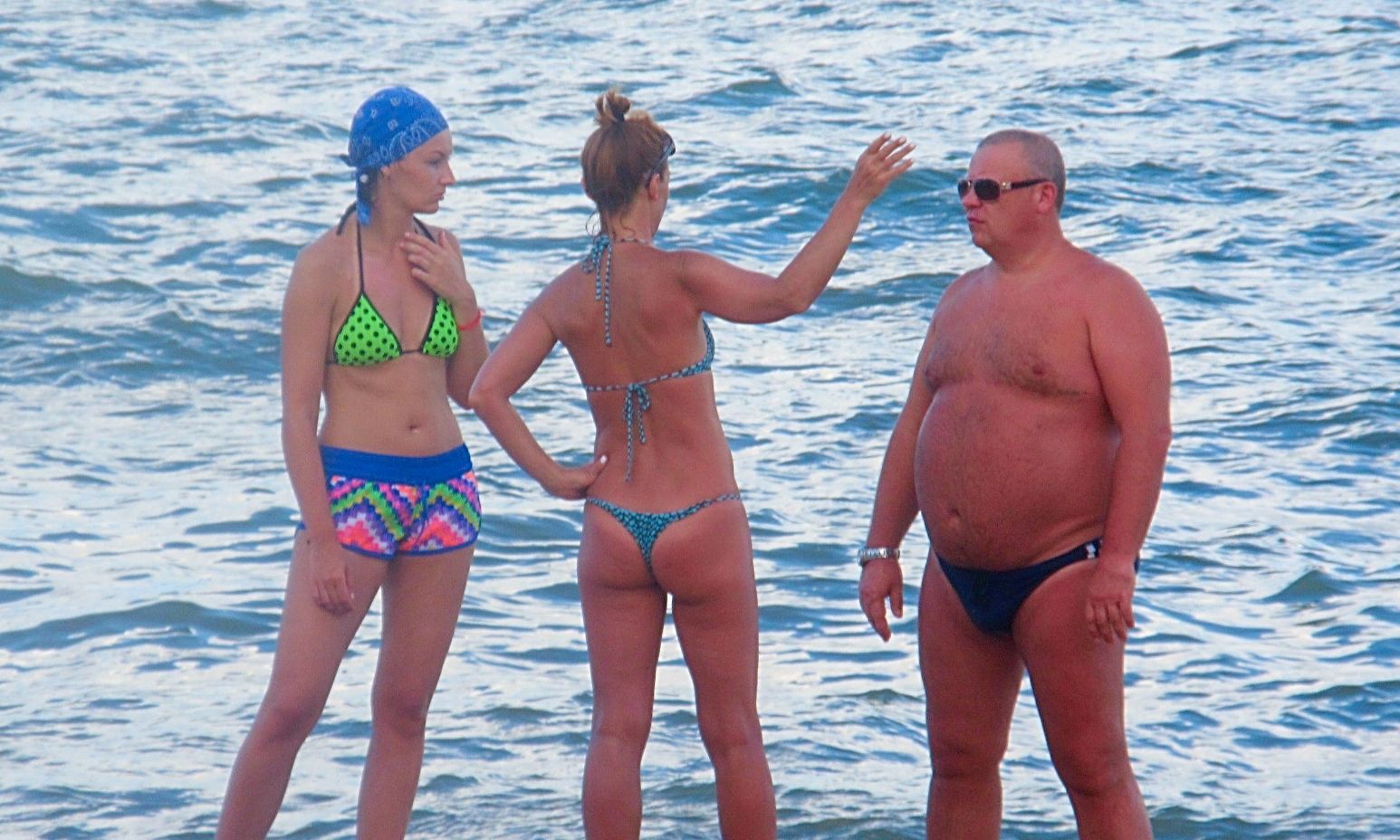 Or is Tubby just trying to chat up a Russian babe?
Look out here they come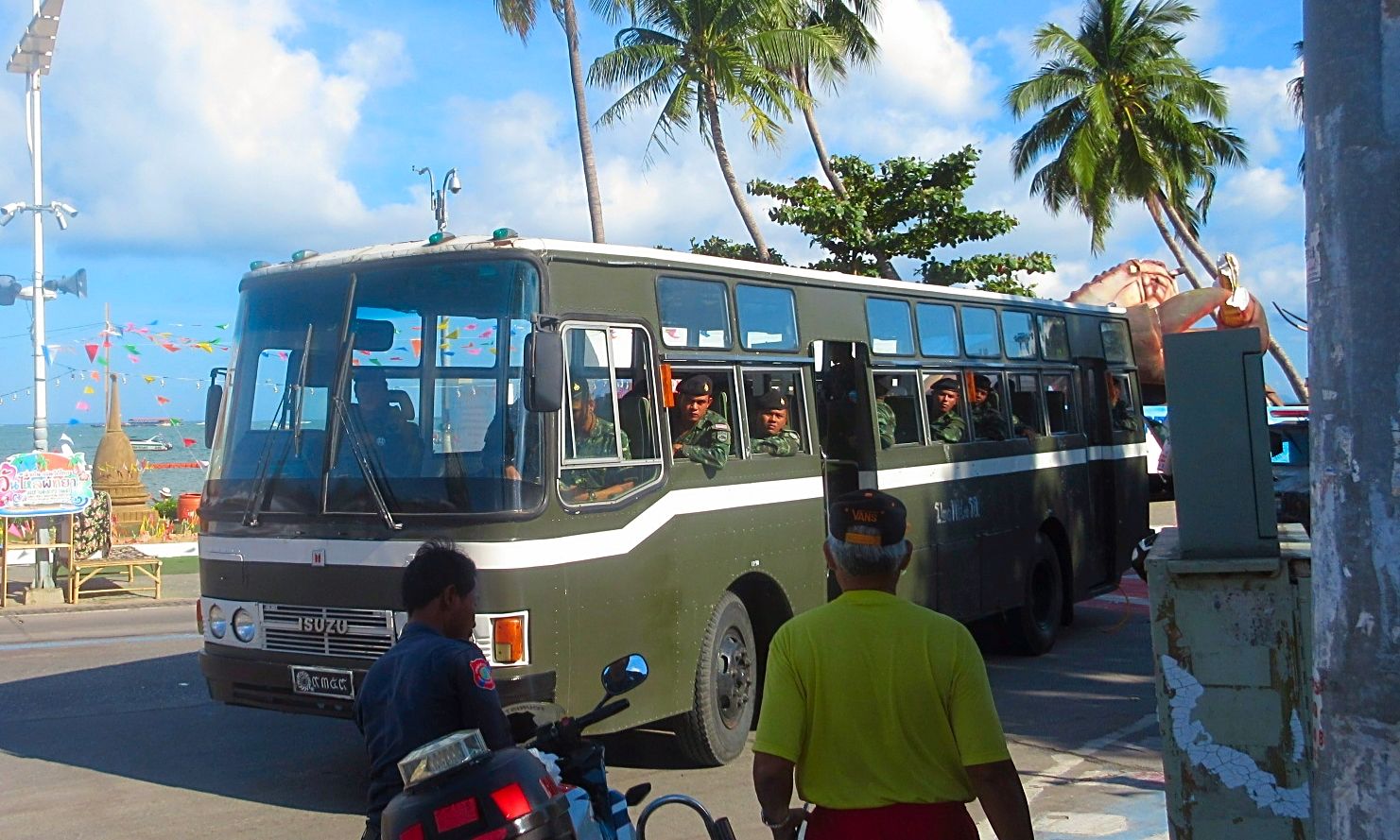 The army arrive to make sure everyone behaves. 🙂
Cops are here as well
Along with a water truck & mobile toilets.
This is the nicest part of Songkran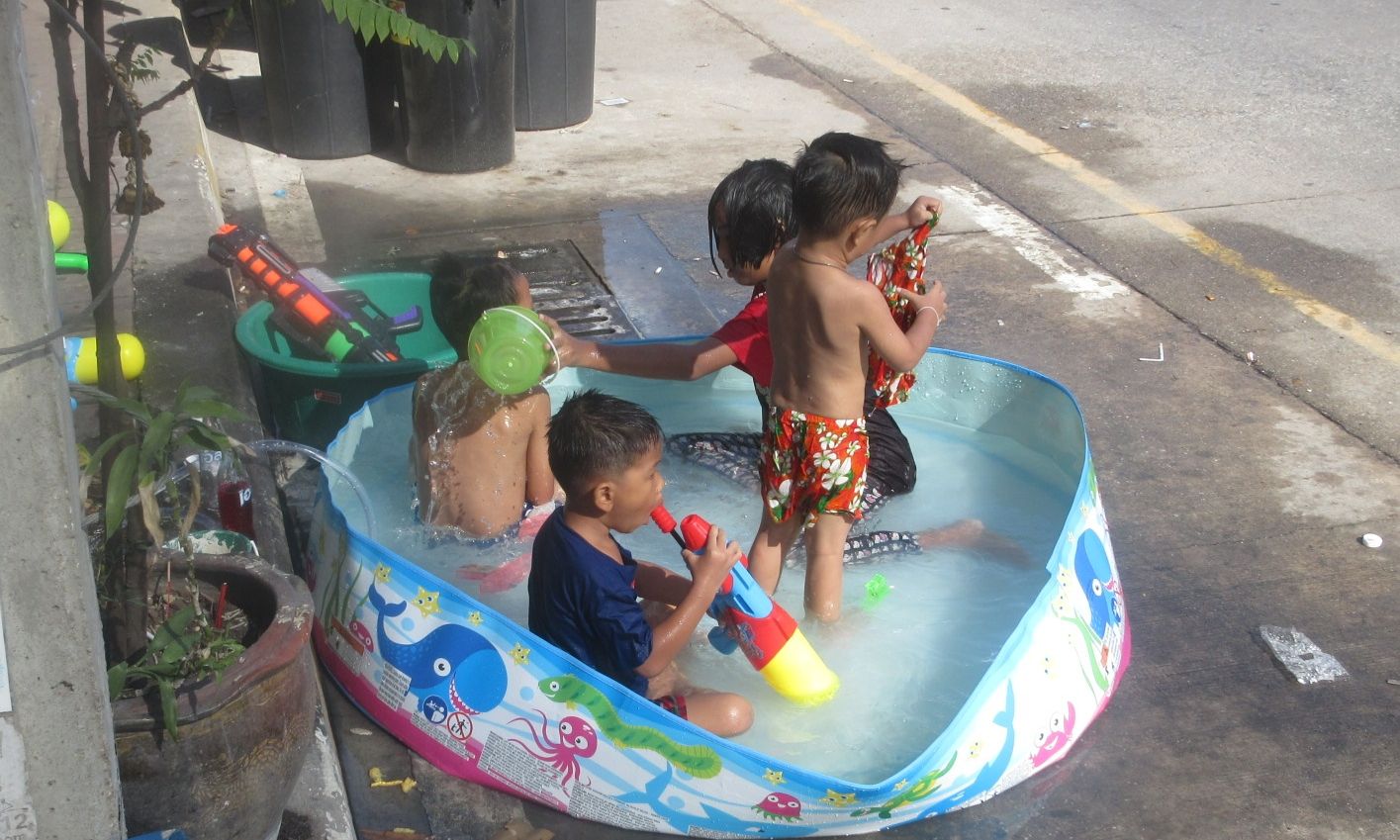 Seeing the little kids having fun is a great part of Songkran.
Look out here they come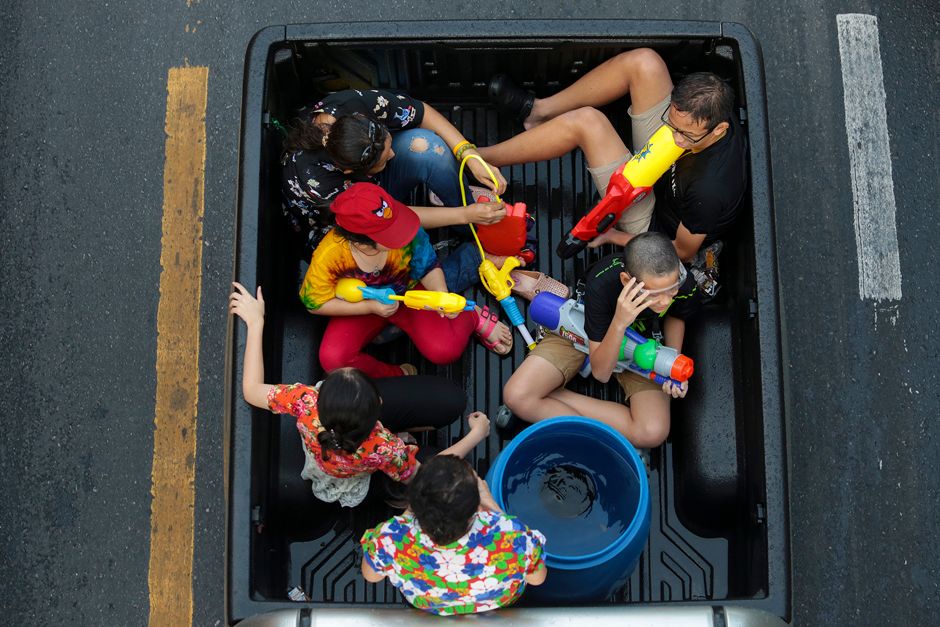 Ready to do battle. Photo credit Bangkok Post.
OK, let the games begin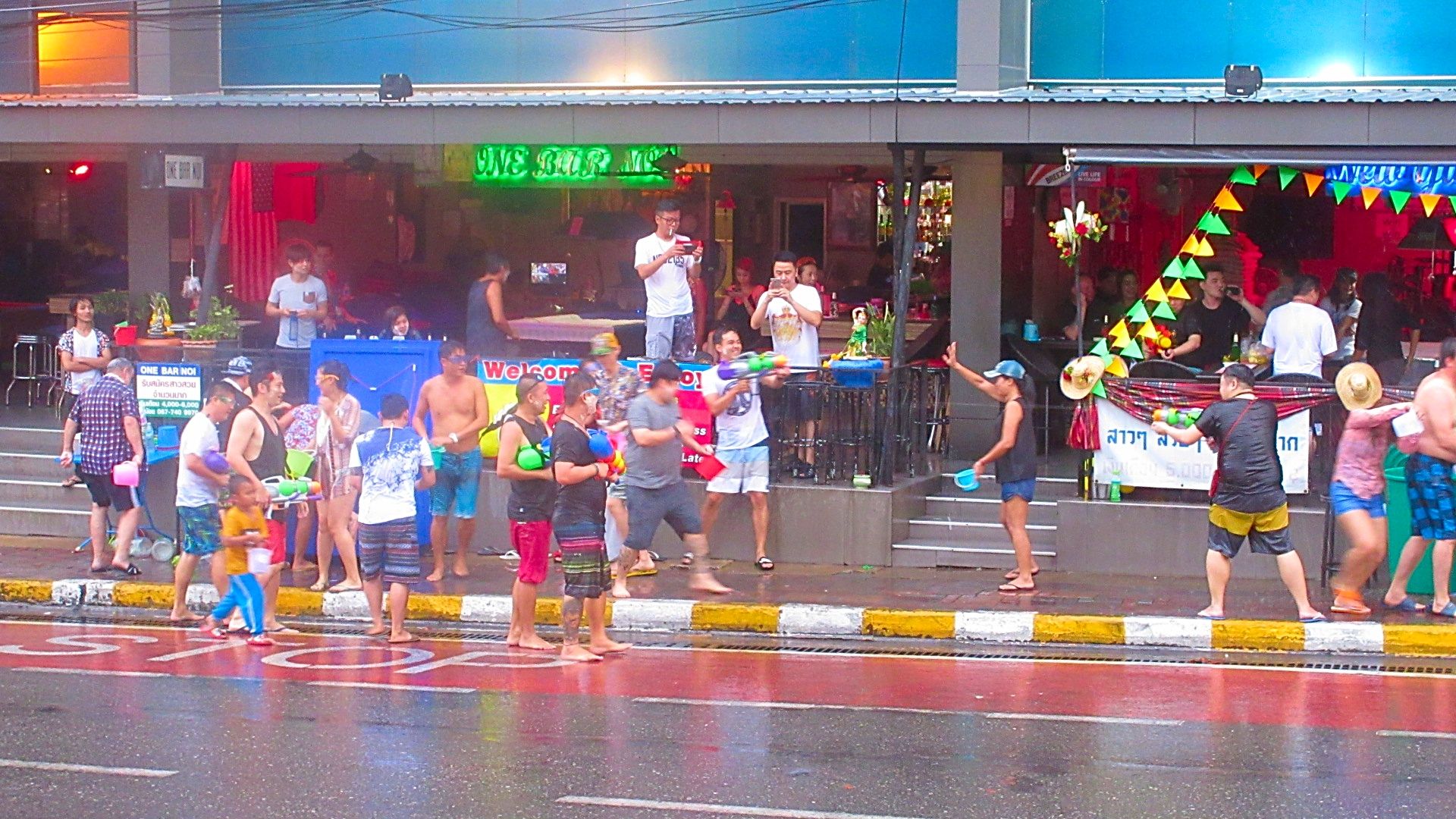 This is 2nd Rd opposite Bic C Marina.
You can run but yu can't hide. 🙂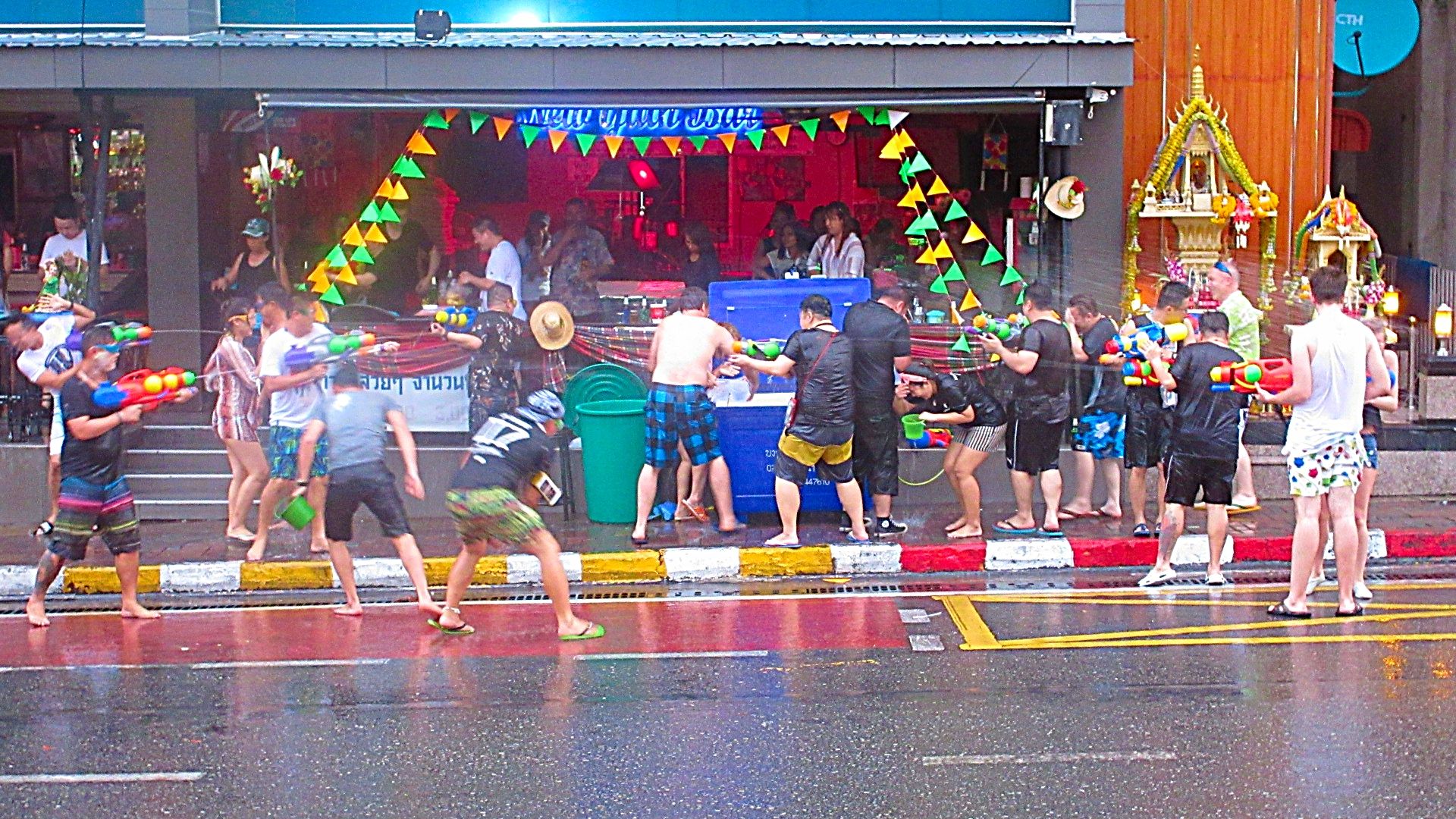 The battle rages.
These videos show the madness & mayhen of Songkran.
Thai New Year Celebration Pattaya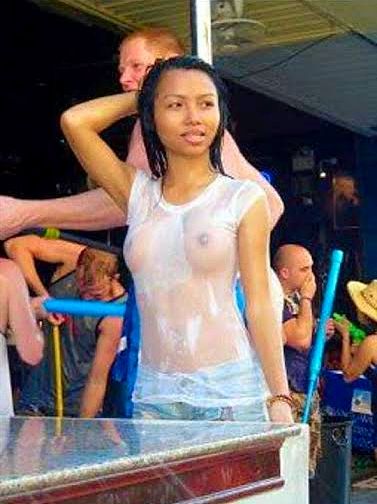 This poor girl just wanted a game of pool & now she is soaked as you can clearly see. 🙂
Marching into battle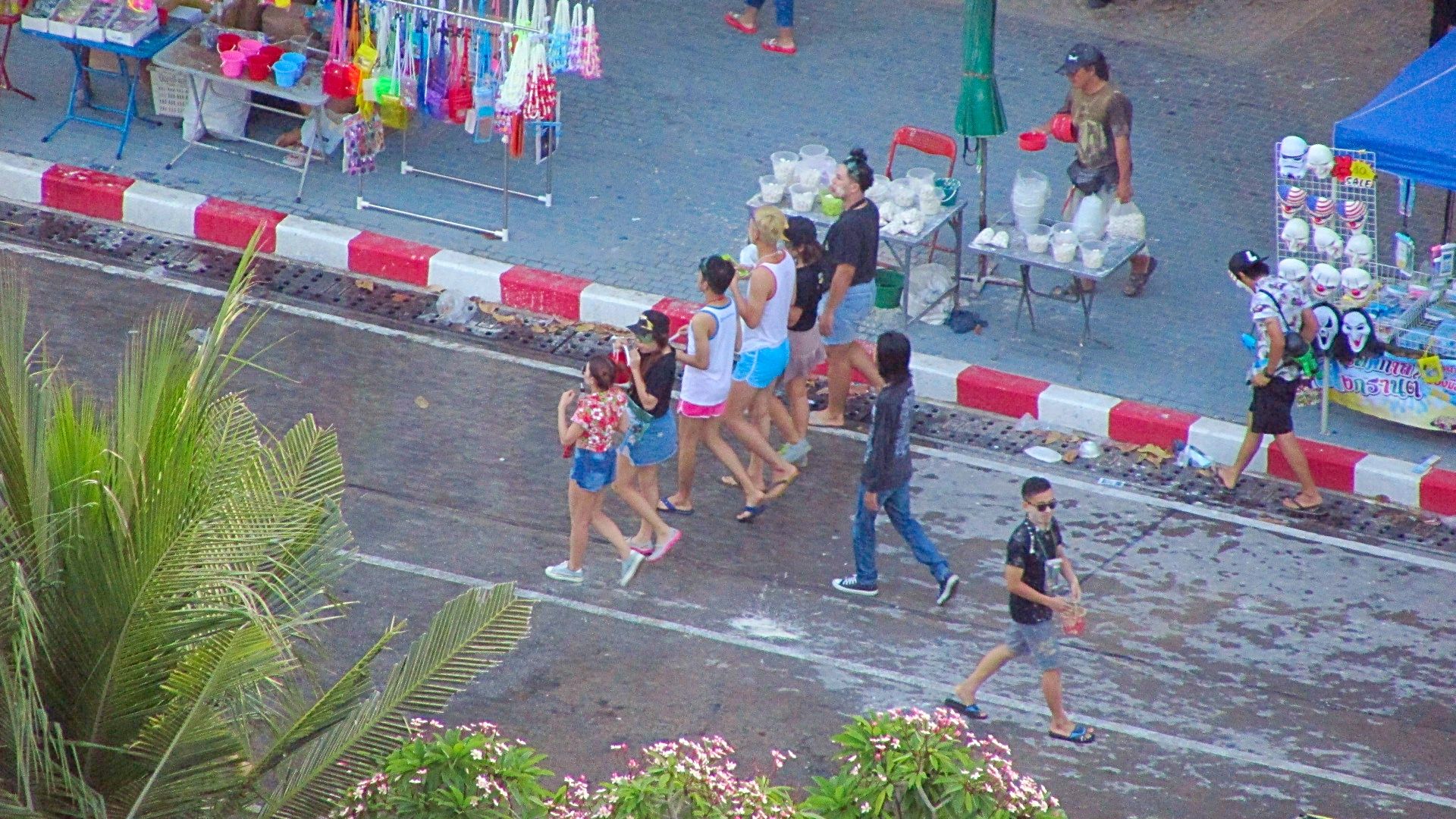 These guys are very disiplined marching in a straight line, they are part of ab elite SAS team, (shoot & soak). 🙂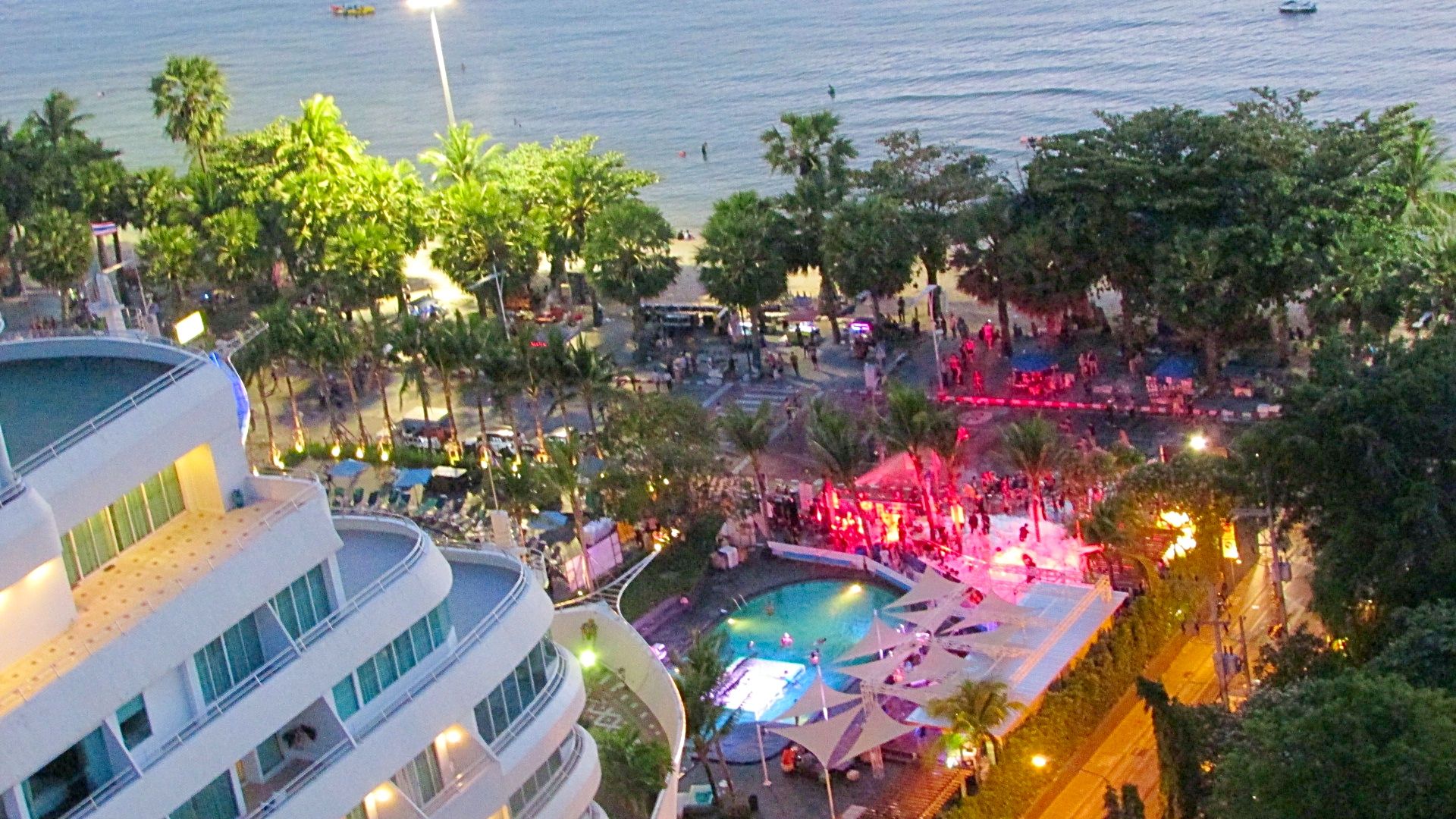 Every year the A-One hotel on Beach Rd host a huge party. For a very good discount on rooms just book through THIS LINK.
You gotta have foam
Preparing the foam zone.
Having fun in the pool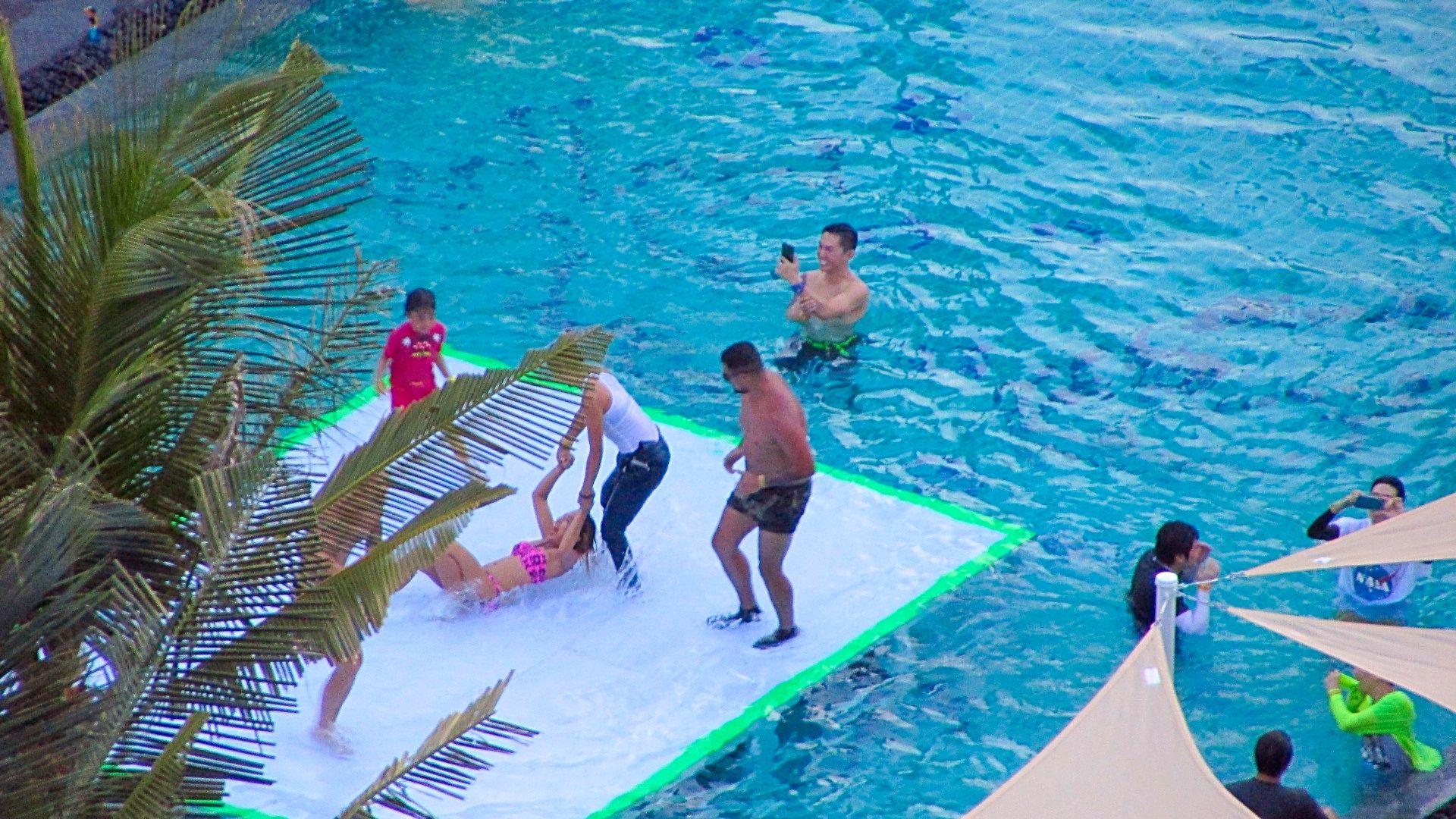 To me this makes morte sense tham roaming the streets with a water pistol. 🙂
Lets catch the Baht bus she said…….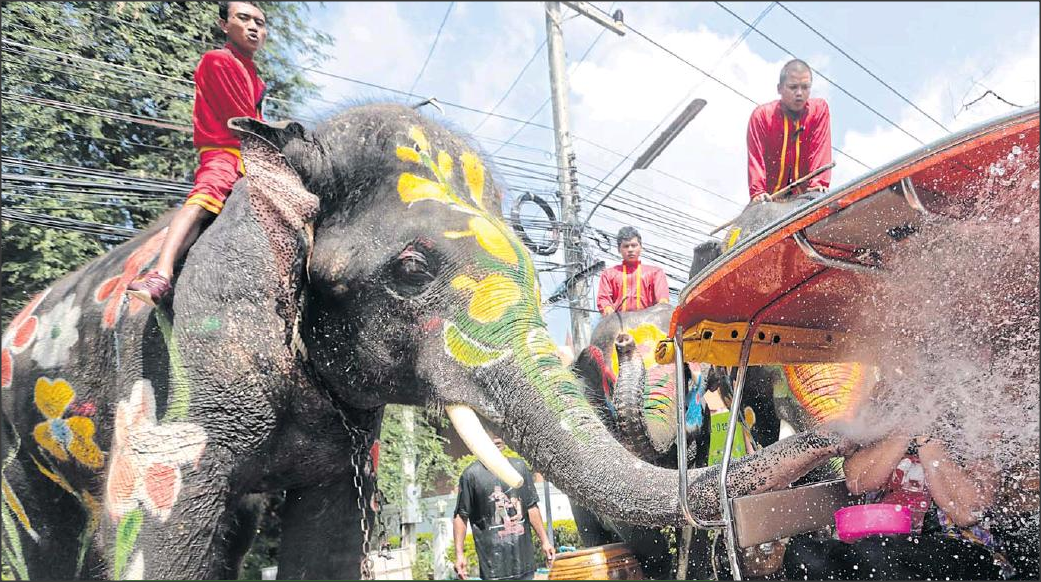 It will be safer than walking she said……
Out of control Farangs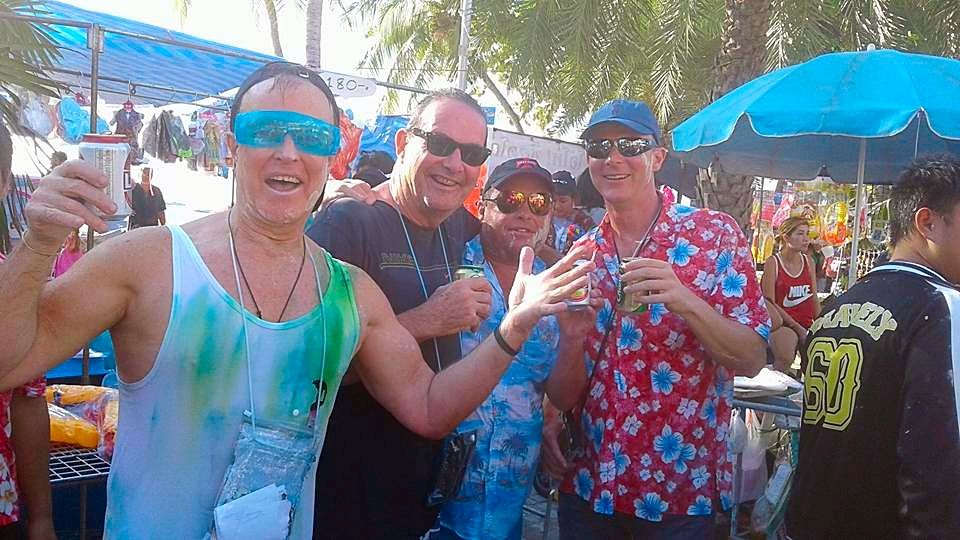 Sadly may Farangs (is what Thai people call foreigners) tend to make idiots of themselves spoiling the fgun for everyone. This particular mob is no exception, in fact I will name & shame them. Greg, Dave, Gary & Hamish, sometimes I wonder why I call them friends. 🙂 🙂 🙂
Siam sunset
A beautiful sunset while the Songkran party rages.
Sabai Wing Soi 1, 3 swimming pools and nice rooms, 100 meters from BigC, great value at only $23 usd per night as of August 15. I live in the high-rise in the background, Markland. For a great room rate book here.
Just use THIS LINK for a terrific rate at the Wave Hotel.
Thanks for visiting my Thai New Year Celebration Pattaya photo blog.
The Pattaya song
For an excellent budget hotel in north Pattaya just book through
THIS LINK
for a great rate.
What a great year for travel in 2015
Great hotel room rates anywhere in the world if you book
through these links below. Book now & pay later.
Plus free cancelation .?
That's all folks