March 6, 2016 by David Herd
Ski Japan Hakuba Happo-one Winter Resort has many good hotels as you would expect, Shirouma-so is a modern Japanese ryokan (inn) combining both traditional wood and modern Japanese "Wa" architectural styles, resulting in a creative and beautiful design This traditional hot spring hotel is surrounded by trees and only 10 km from Mount Shirouma and 12 km from Lake Aoki.
The mountain awaits
The ryokan is 500M away from the main ski resort called Happo One so it's an easy walk to and from the lifts at the base, only takes 10-15 mins. Very quiet with no line ups at any of the lifts jut jump straight on every time.
Nice rooms
Shirouma-so is a traditional Ryokan, rather than a hotel, you have traditional room and the beds are put out a night on the floor. Shared showers plus it has a Onasen (bath house) in the basement, and a very traditional Japanese breakfast as you would expect. Use this link for an exceptional room rate.
Small rooms
All hotel rooms in Japan are rather small and this is no exception.
Hotel restaurant
In my book there is no better food in the world than Japanese.
Wonderful Japanese food
Over the centuries Japanese people have made eating and food an art form.
My friend Hamish is building up his strength for the slopes. I introduced him to Japanese culture in October 2015 and he is now hooked.
Big dump last night
What a day time to hit the slopes.
Bus snowed in
Ok folks time to break out the shovels.
OK team lets go
Adam Fletcher is a close friend of Hamish and hails from Melbourne.
Here is the team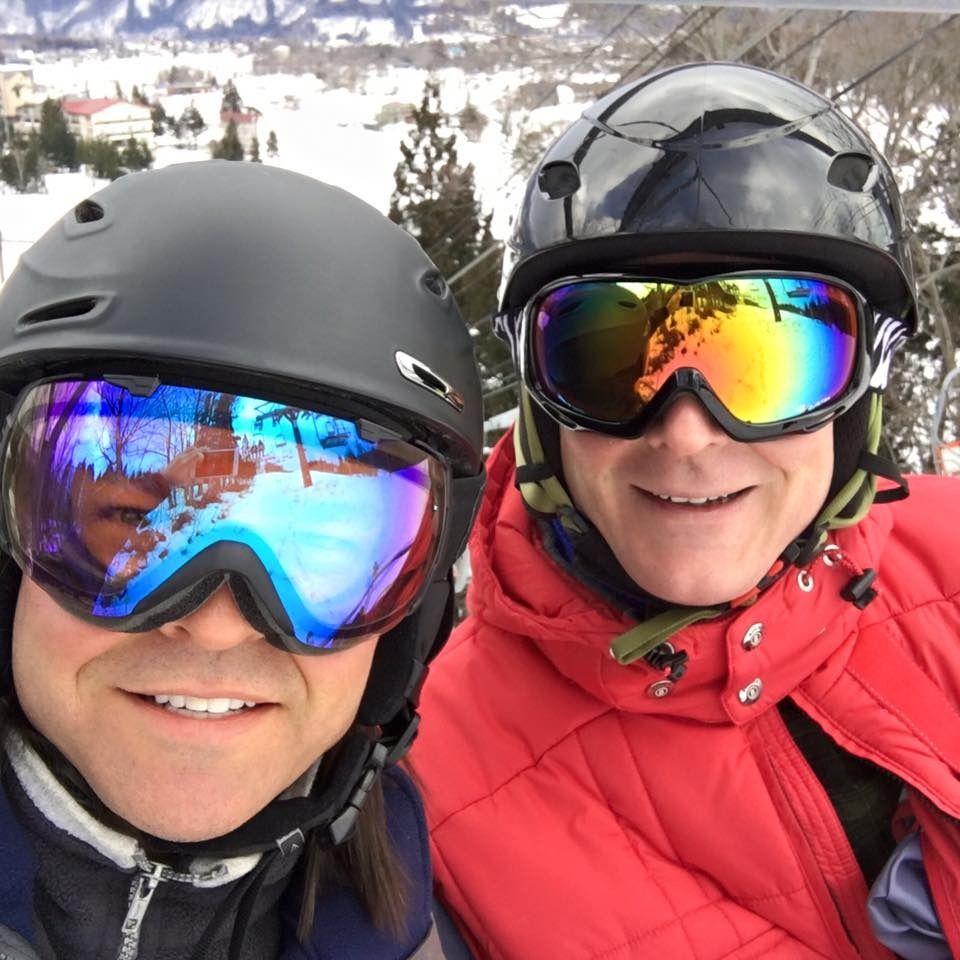 Well, it's certainly not the A team, like his golf Hamish needs a little improvement to his downhill slalom technique.
Hamish's speciality
If taking "selfies" was an Olympic event Hamish would certainly be a medal contender. 🙂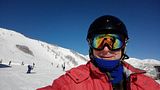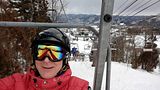 Where are all the people?
According to Hamish 80% of all the skiers were Australians who were enjoying both the fabulous conditions and lower prices than Australia.
Catch me if you can Hamish
No doubt about it, the boys really looked the part.
Ski Japan Hakuba Happo-one
Only four hours by bus from Narita airport in Tokyo.
Selfie bomb
Adam is wise to Hamish's love of selfies, so he successfully bombs this one. 🙂
Thanks for visiting Hamish's Ski Japan Hakuba Happo-one photo blog.
If you would would like to stay at Shibuya I got an excellent deal booking through this Agoda link.
Here is my favourite Japanese song.
Checkout some more of my terrific blogs on the links below.
Menton Pattaya Storms Shibuya Tokyo
Hong Kong Florianopolos Dubrovnik
Great hotel room rates anywhere in the world if you book
through these links below. Book now & pay later.
Plus free cancellation .?
That's all folks
This gallery contains 1 photo.