Interesting Bangkok Street.
Soi 22 Sukhumvit Road Asoke Bangkok
Soi 22 Sukhumvit Road Asoke Bangkok is an interesting area to visit in this great city. The Marriott hotel group have just taken over & renovated a huge new property which is the opposite end of the spectrum when you compare the street food vendors operating just 200 metres up the road from them.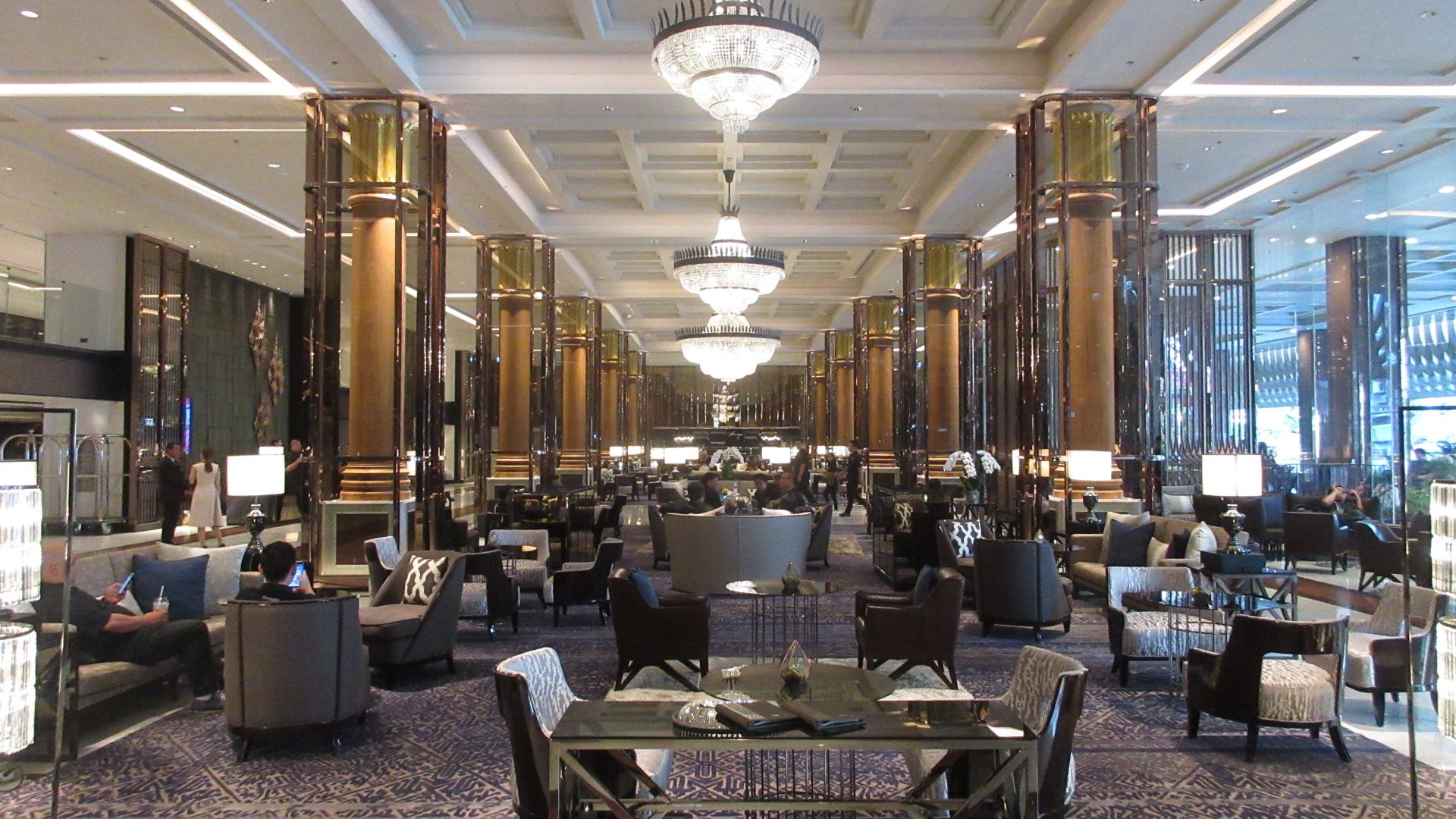 For an excellent room rate just book through THIS LINK & pay later. (free cancellation as well.)
Marquis Details
37 floors , 1,259 rooms , 101 suites
35 meeting rooms, 69,007 sq ft of total meeting space
Every morning I walk for 30 to 40 minutes, today I statred in Soi 11 Nana & wound up in Soi 22. I checked out the buffet breakfast at the Marquis, but at B850 or $25 USD it is a little over my budget, plus I'm not too keen on a buffet breakfast anyway, so I walked 25 minutes back to JW Marriott & enjoyed eggs Benedict, avocado & crispy bacon with an extra large latte for B350, or $10 USD thanks to the 20% discount I receive on my Marriott Griffin card.
Wine Depot opposite Marriott Marquis
This is on my list to try next time I'm in Bangkok, TripAdvisor rate it 280 out of 9,472 restaurants in Bangkok. Even more amazing is New York Style Steak & Burger upstairs is rated 181 from 9,472.
I must admit I doubt whether either one deserves such a high rating.
Also opposite the Marriott.
Three identical office buildings.
Fresh food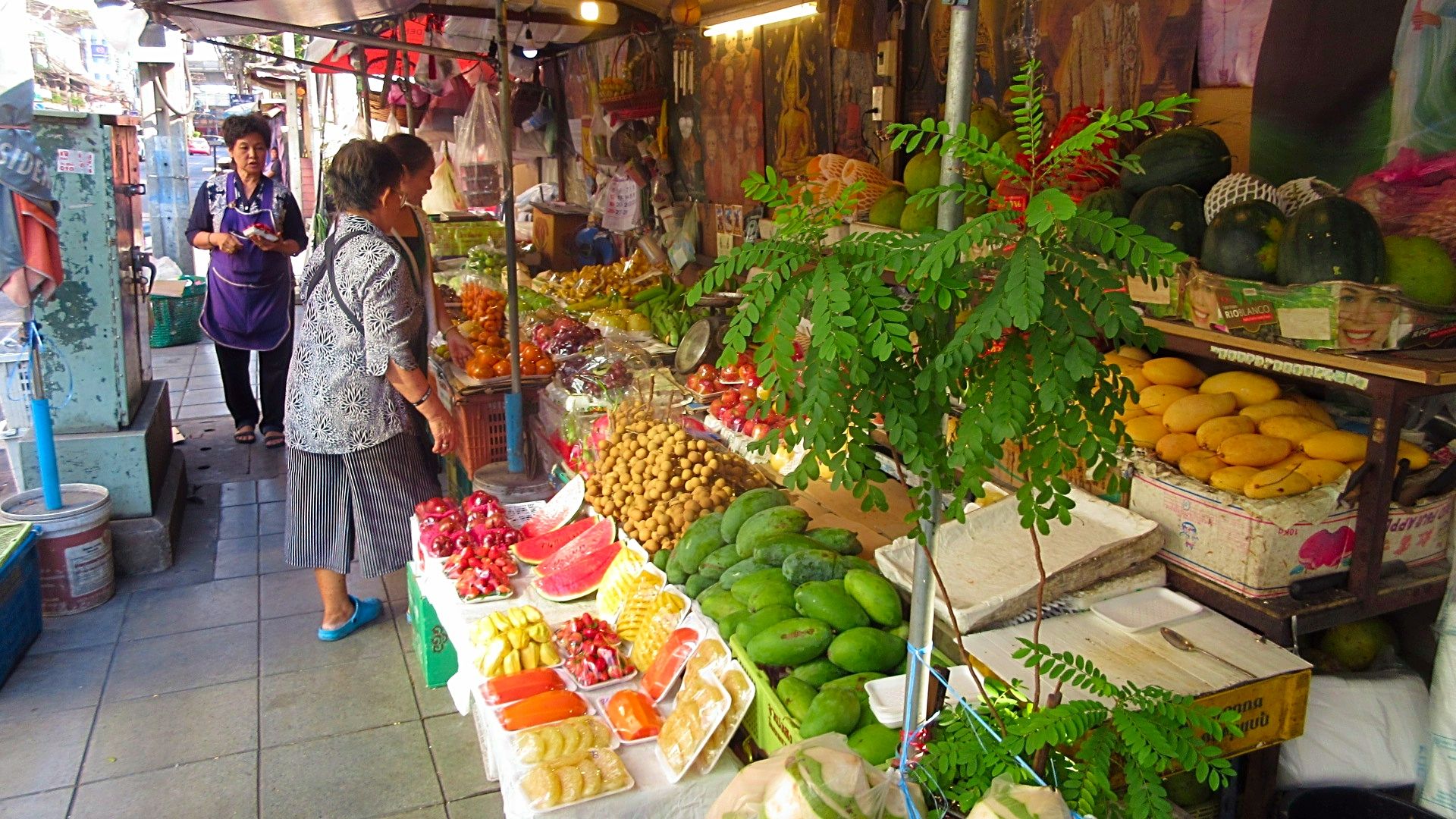 Taking up most of the sidewalk these food stalls are part of Bangkok's charm & character.
Soi 22 Sukhumvit Road Asoke Bangkok beer bars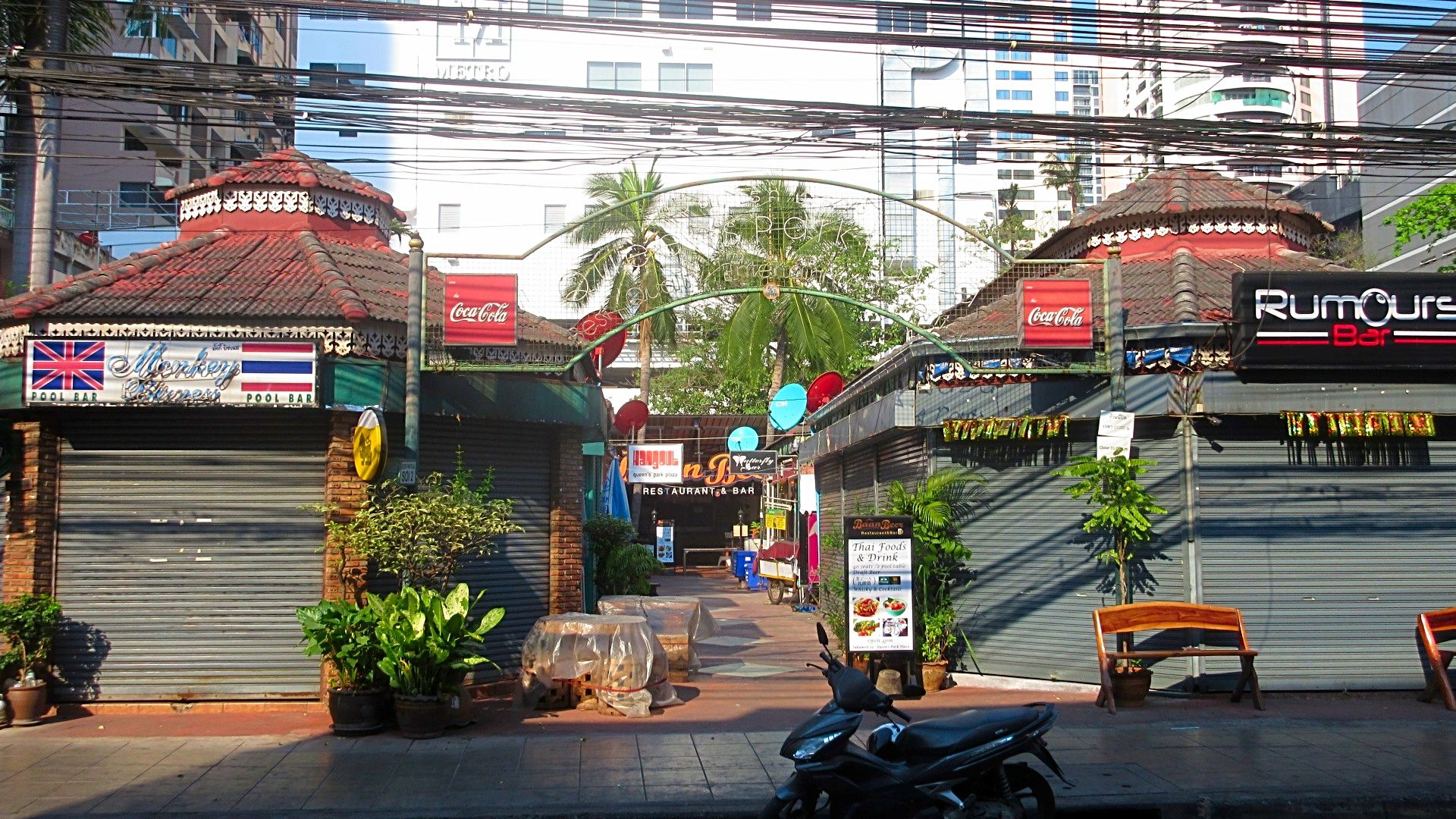 I'm sure this little square comes alive at night. 🙂
Guess who is hogging the fan?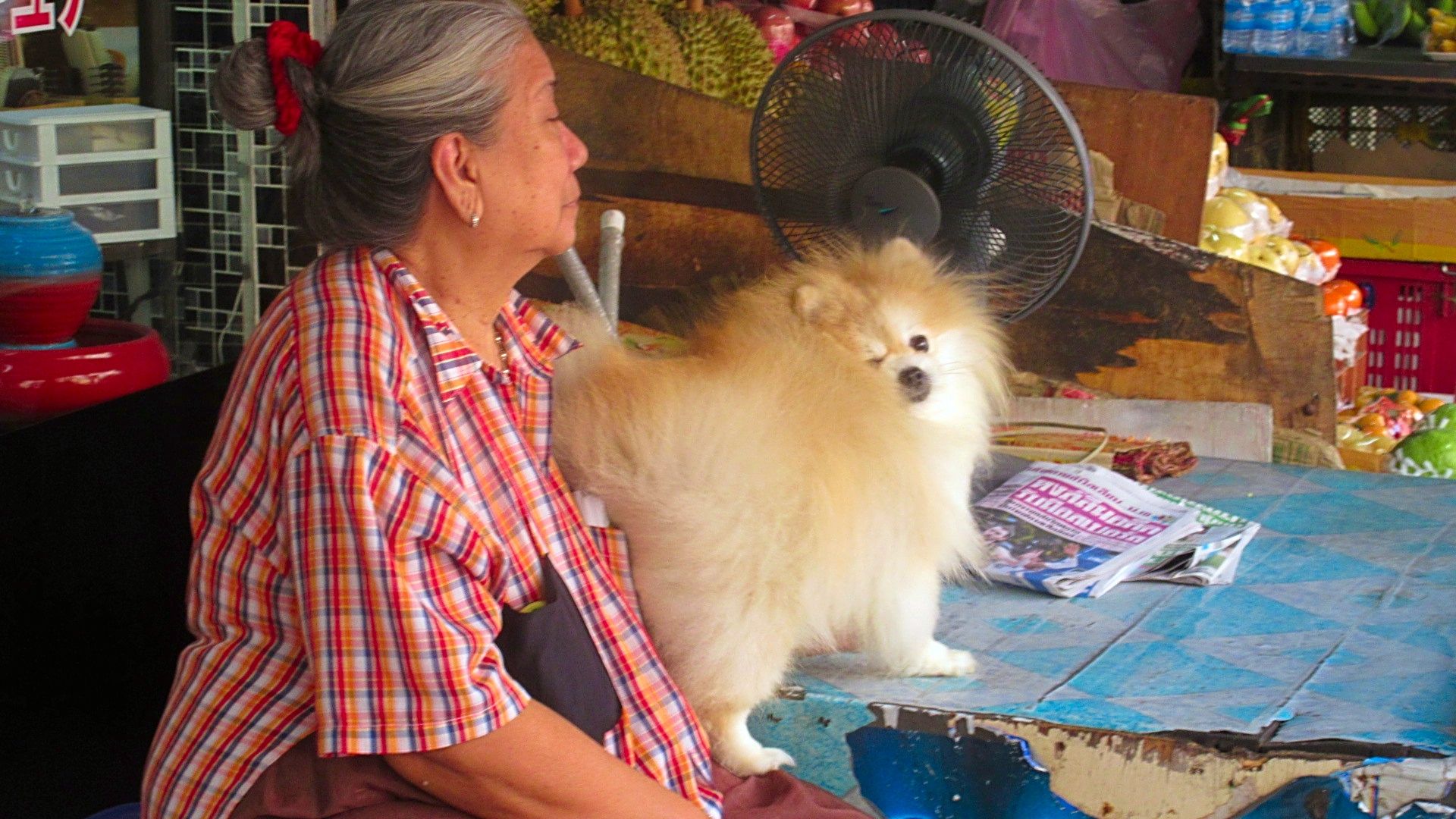 Another pampered pet. 🙂
Indian, Thai or Italian, make your choice.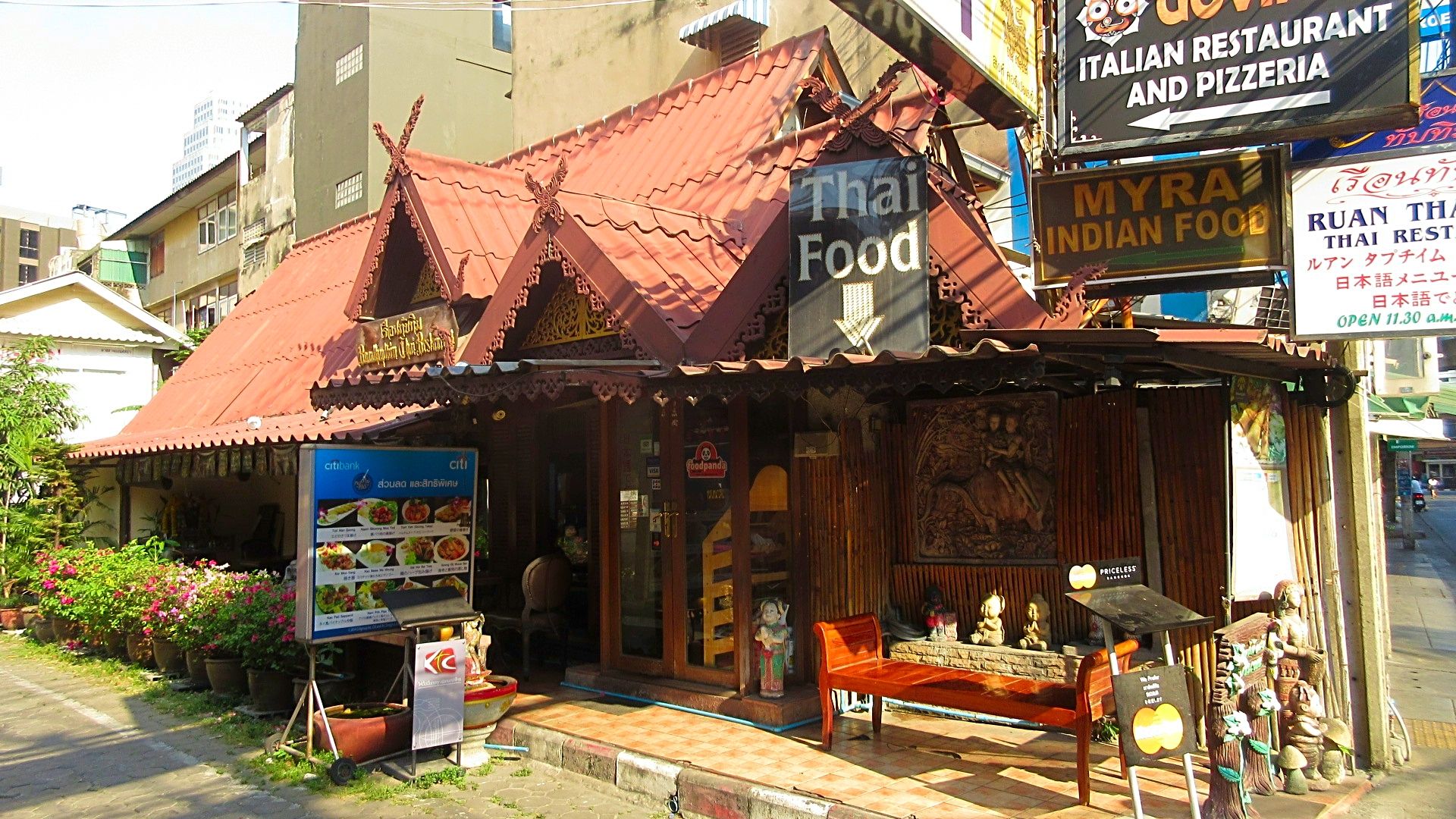 Another place to eat on Soi 22 Sukhumvit Road Asoke Bangkok.
Sidewalk restaurant on Soi 22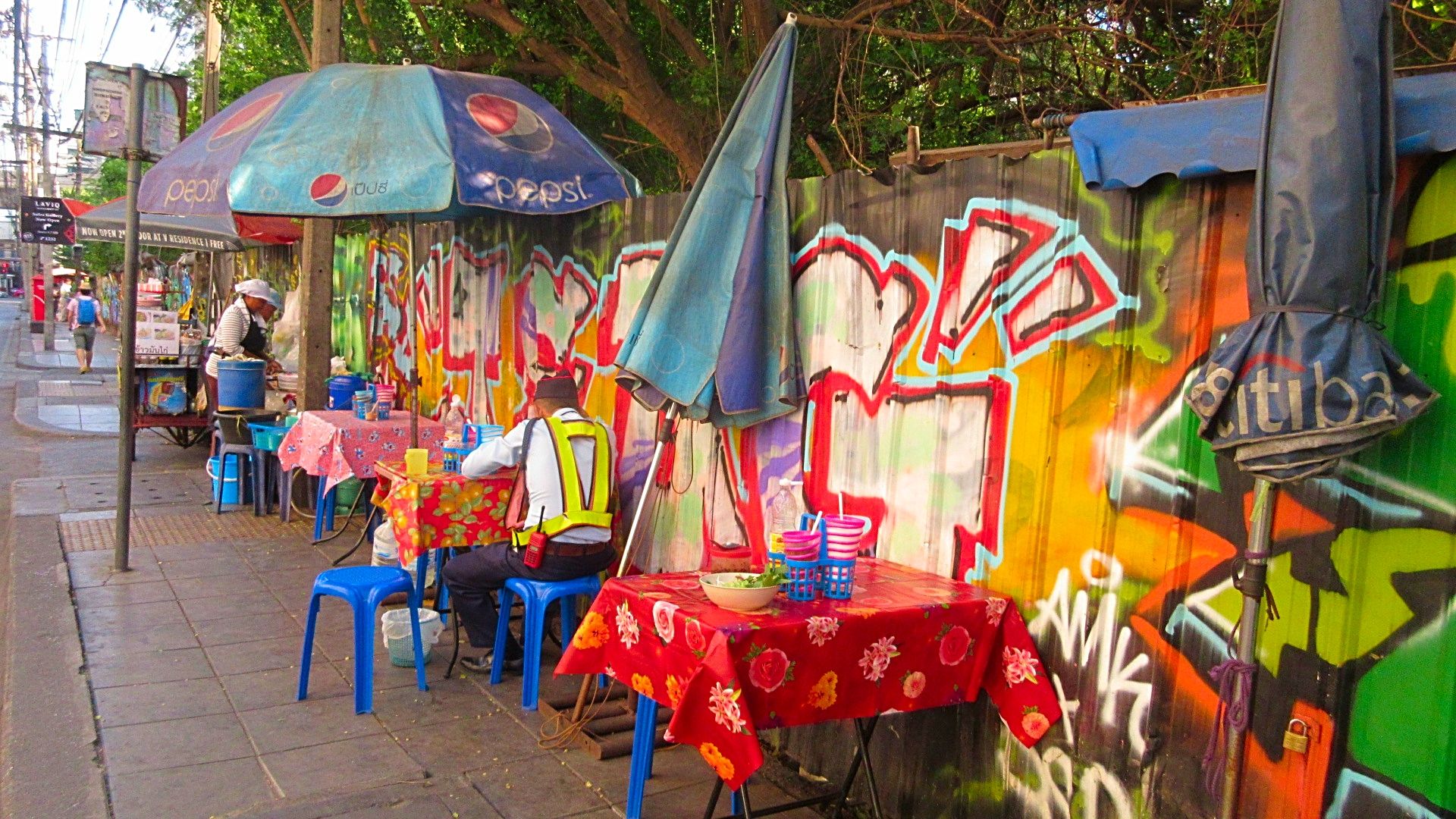 The graffiti certainly brightens up the decor. 🙂
Thanks for visiting my Soi 22 Sukhumvit Road Asoke Bangkok photo blog.
When I'm in Bangkok I like to stay in Sukhumvit Soi 11, here is an excellent budget hotel, if you USE THIS LINK you will get a great rate of around B1100 per night, or $30 USD.
The best Bangkok budget hotel I have ever stayed in.
Please check out some of the most popular below, and thank you for visiting.
Please check out these fabulous posts
Great hotel room rates anywhere in the world if you book
through these links below. Book now & pay later.
Free Cancellation.