Private box at the Sydney Cricket Ground
Sexy Babes Freeway Hotel Sydney
Sexy Babes Freeway Hotel Sydney was my entertainment before flying to Brazil. The entertainment was so good I missed my plane & had to book for the day after. My old friend Peter Hesky owns the Freeway hotel & like myself is a fanatical AFL Sydney Swans fan. He shuns publicity so I'm sure when one of his whistle blowing friends sees this post they will alert him & I will get an e-mail requesting changes. My message is don't waste your time, this is my life history & it stays. 🙂
However being a generous man I have included links back to the Freeway Hotel to help his traffic. 🙂
As you will see towards the end of this post we have had some great private functions at Peter's hotel & the food provided is absolutely the very best as was the service.
Here is the man himself
Peter Hesky & Joyce Weir, I first met Joyce in 1981 & Peter in 1976.
Long time friend now living in Adelaide Roger Williams.
Roger & I had some very wild times knocking around Sydney for a decade or so from the late 70s, he also moved to QLD a little after I in 1987.
Roger Williams Anne Lacey & Warwick Robinson
I have known Roger & Warwick for 30 years & Anne for 20.
I'm with Steve Bates & Peter Hesky
All rugged up for the footy.
What a fabulous city
I was born & raised in the beautiful city & still get goose bumps every time I fly back over Sydney.
Jock Granger with one of his fine collection.
Jock is a retired Qantas flight attendant who's passion is collecting beautiful motor vehicles.
Another incredibly busy year for travel including Belem at the mouth of the mighty Amazon , Fortaleza on the north coast of Brazil, Rio de Janeiro, Buzios, Cabo Frio & another great trip to Tuscany & Portofino.
Two trips to Sydney including a wedding & terrific family Xmas plus one trip to Melbourne for an AFL weekend. Yes, 2006 was another great year.
Sea Treasure Chinese restaurant at Crows Nest
Sea Treasure is one of my favourite restaurant on the north side of the harbor.
Sexy Babes Freeway Hotel Sydney
Check out the Lobster mornay at the Freeway, lobster, I don't see any lobster. 🙂
What about the prime rib of beef?
As I said earlier the food we had at the freeway hotel restaurant was absolutely fantastic.
The view at the Freeway is fantastic.
The food was so good extreme measures were used at the Freeway hotel restaurant to take our mind off eating. 🙂
Sexy Babes Freeway Hotel Sydney, we love the Eye candy
I'm with Peter Hobbs & one of the cute waitresses at the Freeway Hotel restaurant.
Jock Granger & Warwick Robinson at the Freeway Hotel
Two very happy guys looking forward to the food and wine.
Steve Bates can't handle the pressure
It seems like the wonderful rack of lamb was a bridge too far for Steve Bates.
Do you like my tattoo Peter?
Tattoo, what tattoo? I can't get my eyes off your knockers. 🙂
Drop your arms for the camera dear.
Warwick is doing a reasonable impersonation of Dr Evil.
What a shame I'm flying to Brazil tomorrow.
Otherwise we could have spent the night together, got up early for breakfast, then begin looking for furniture for our new apartment before visiting a jeweler to buy an expensive ring for you. (A guy can dream can't he?)
Oooh! it's so hot in here.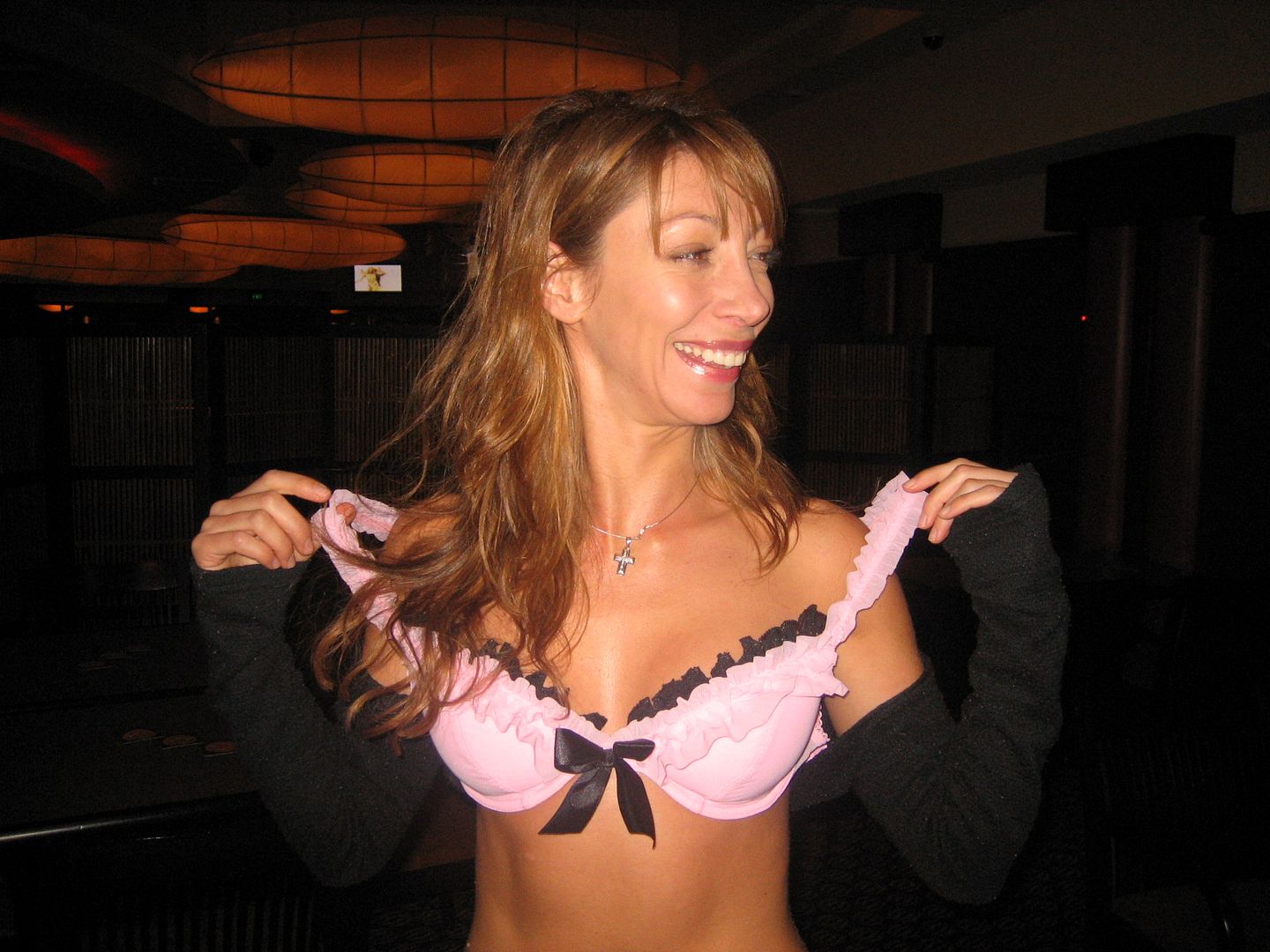 Her name was Lola she was a showgirl, does that line sound familiar?
David Herd Peter Hesky Steve Bates & Warwick Robinson.
As you can see we had a great time at the Freeway Hotel restaurant & Peter Hesky was the perfect host. Check out the slideshow for a little more exposure.
RIP Denny Collins.
We were mates since the late 60s, he loved to have a good time, RIP.
That's all folks…..
And yes, like Denny I also enjoy a good time. Many thanks to the lovely Lola, and did I mention I'm flying to Rio tomorrow for carnival. 🙂
Please check out these fabulous posts
Great hotel room rates anywhere in the world if you book
through these links below. Book now & pay later.
Free Cancellation.