Life in 1998 was very good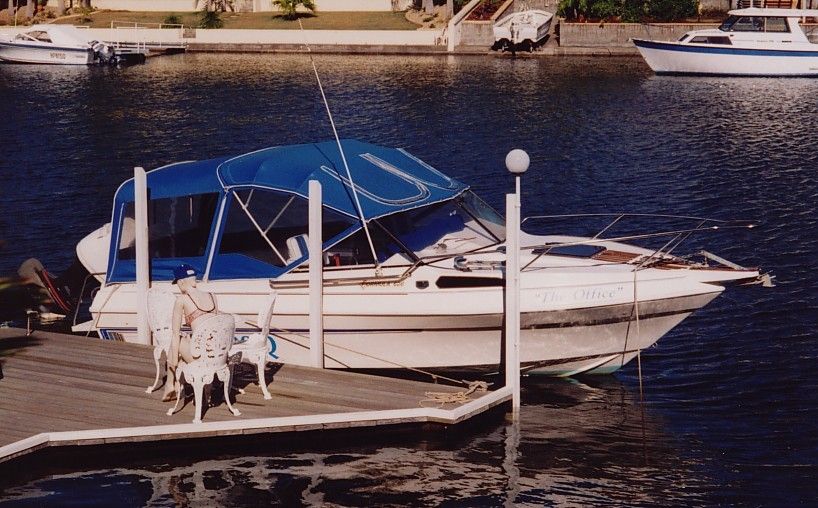 Playboy photo shoot 1998 at my home in Upton St was just one of the highlights of another great year. This was the start of my love affair with Thailand, I started making multiple trips to this fascinating country. I had decided to take a year off work to focus on travel, little did I realise I would never go back to full time work ever again.
Please note, this is not part of my Travel Blog. It's part of my personal history, check it out if you wish, also note this post contains nudity, so if you are bothered by naked humans please leave now.
Fishing for mud crabs
One of Australia's true delicacies are QLD mud crabs, here are two monsters I caught in a trap from my jetty at home.
My wonderful view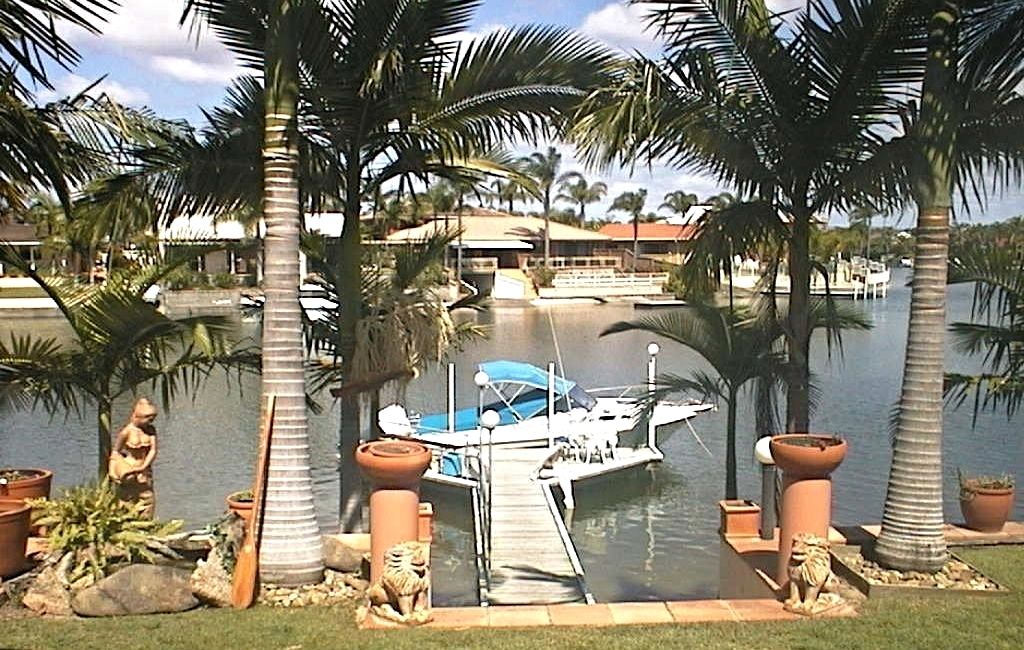 I built my beautiful 330 square metre waterfront home in 1990, then in 2004 I foolishly added a 2nd story to increase the size to 502 M2.
Kelly and my yellow canary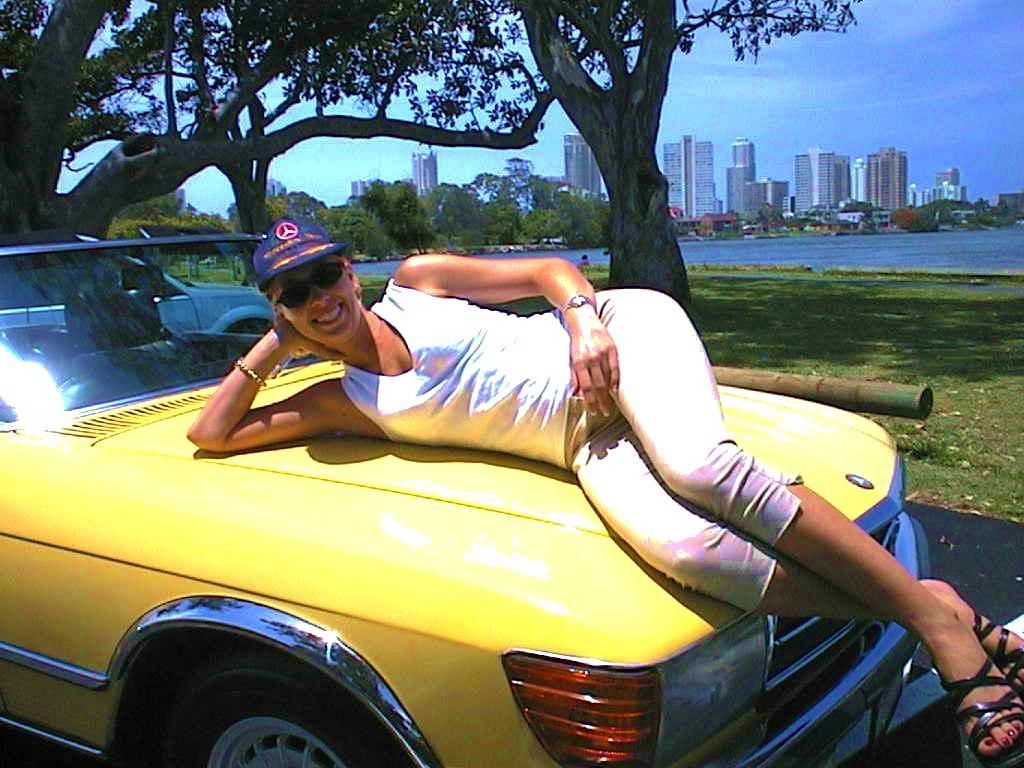 My yellow Mercedes Sports was certainly a chick magnet as you can clearly see. 🙂
Beauty and the Beast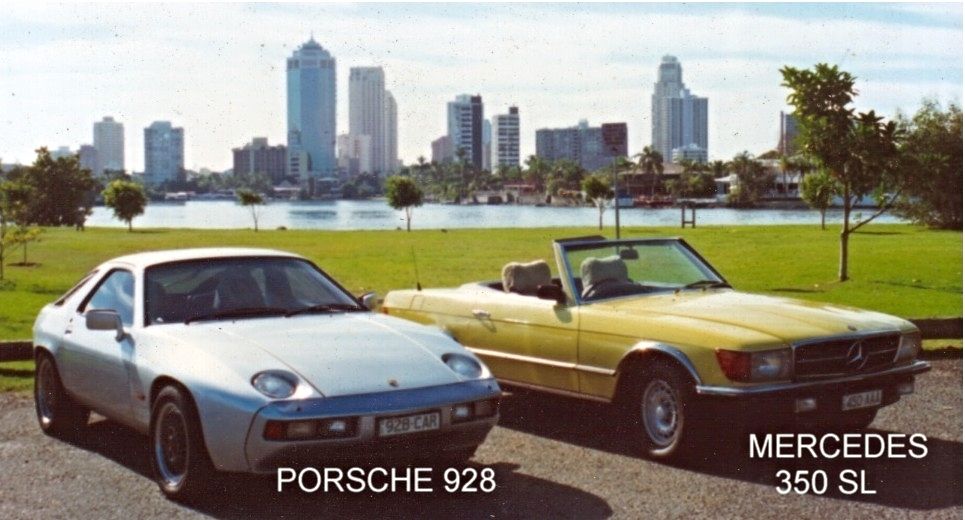 My German fleet, ageing playboys like myself need all the toys to attract the fairer sex.
Sonia was attracted
Sadly however she was attracted to the Porsche not me. 🙂
To borrow a phrase from George Bush
What a bunch of "evil doers". John Hunjadi, Larry Krausz and Ross Kennedy.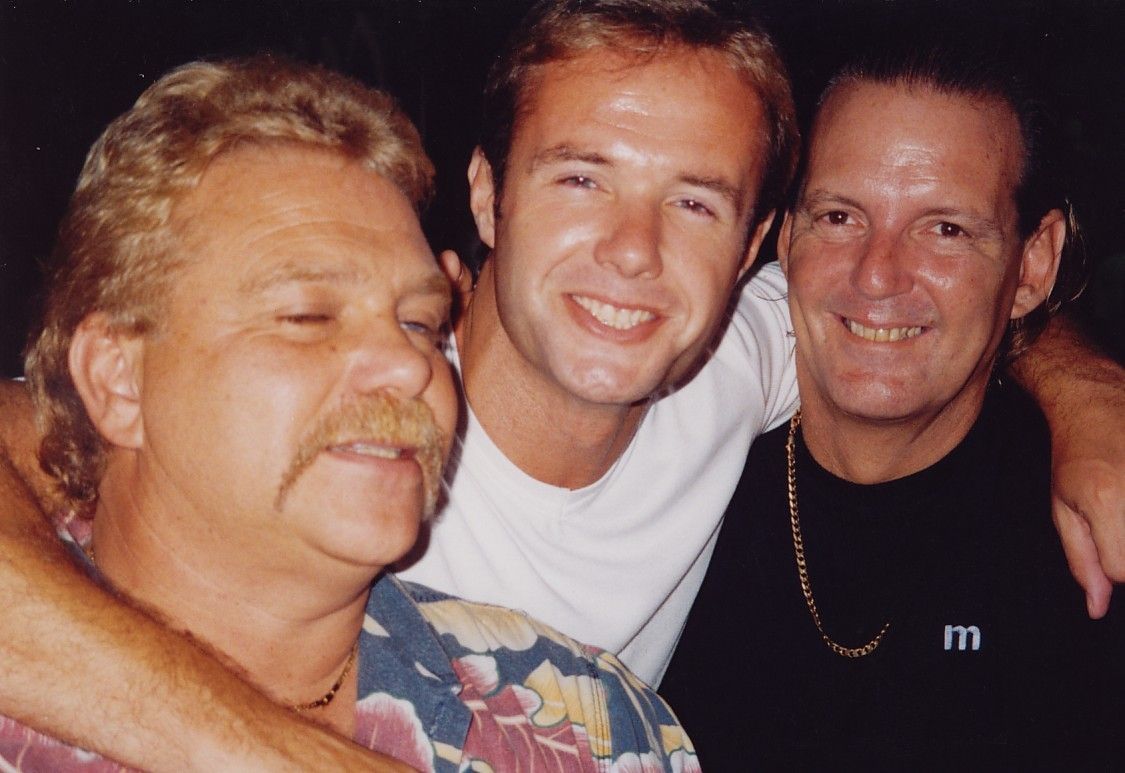 These lads really loved a drink or 3. 🙂
Cathy was a waitress at Saks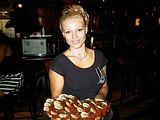 What a knockout she was, blonde and beautiful.
Claudia at Saks
Claudia also worked at Saks which was our main drinking spot in 1998. I would travel there in my boat and park right outside the restaurant.
McIntosh Park Main Beach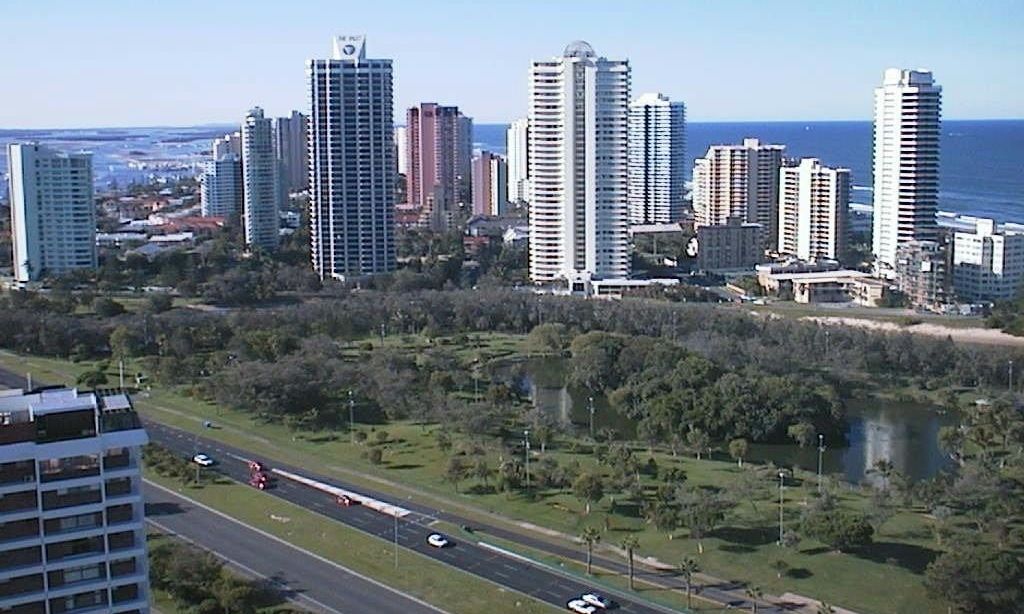 Main Beach was a great location for restaurants and bars, now in 2016 I hear it has become a ghost town.
Felix at Main Beach.
With Larry Krausz and Jim Bell, note my packet of cigarettes on the bar. Felix was one of the trendy bars owned by our friend Ross Kennedy. This location is now Shuck restaurant and bar, still trendy and rather expensive.
Susan and Yola with Tony Murphy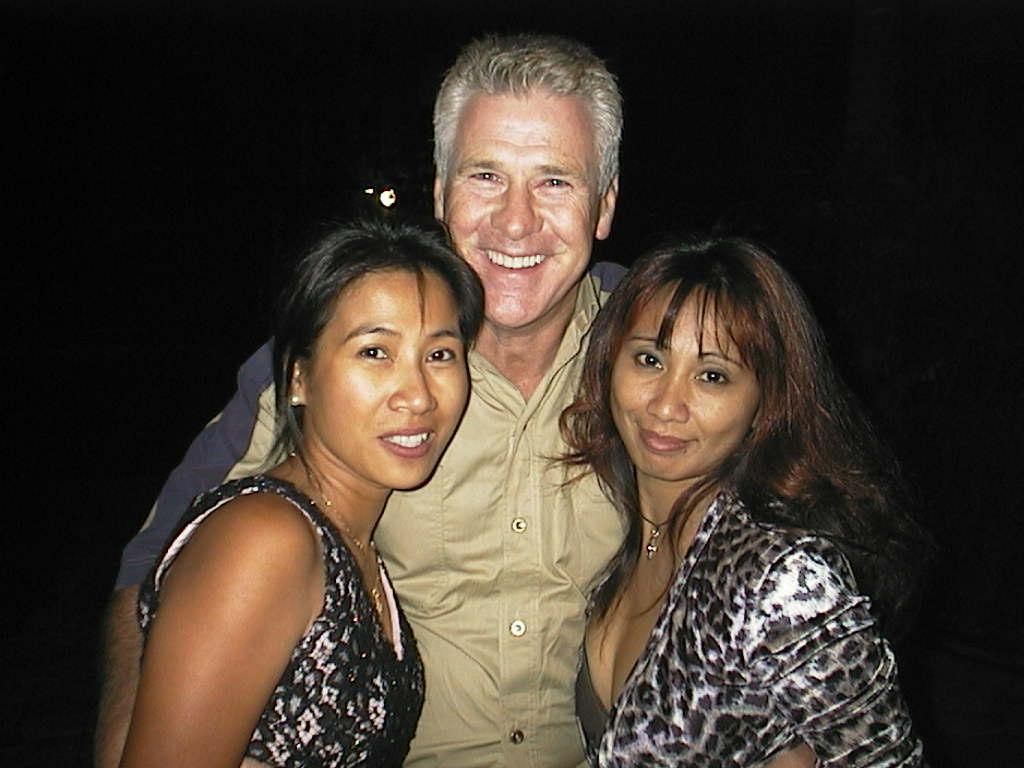 Two nice Filipino girls with my old friend Tony Murphy.
Playboy photo shoot
A photographer I knew was looking for a location to take some glamour shots for Australian Playboy. Naturally I offered my beautiful waterfront home on the understanding I could hang around (with my camera) and watch action. The model was a gorgeous friendly blonde from Brisbane, I wish I could remember her name. 🙂
This is my favourite
 This really is one of my all time favourite photos.
For a great room rate on the Gold Coast just book through THIS LINK.
Finally, here is Kathy from Main Beach
Kathy never appeared in Playboy but she was often in the Gold Coast Bulletin "personal" column. 🙂
Kathy from the other side
Both front and back is terrific.
Thanks for visiting my  1998 album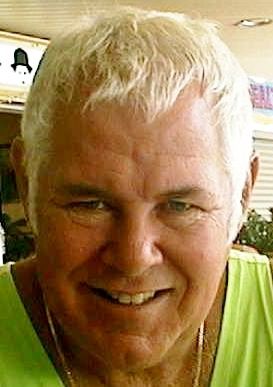 I'll let Glenn Frey leave you with my message to all my friends.
  That's all folks