Nana Sukhumvit area Bangkok
Nana Sukhumvit area Bangkok is where I have been staying for 20 years. Lots of hotels bars & restaurants & close to the sky train. Plus of course the infamous Nana Plaza.
Quintessential Nana Plaza
To anybody who has been to Nana Plaza this photo captures the irony of the situation. 🙂
There is more than just the plaza
Right beside Nana station are some skyscrapers including the Landmark hotel.
Nana Skyline
The small brown building in the centre is the Dynasty Grande a hotel where I often stay.
This hotel is very good except for 2 things, no Australian TV channel which they used to have in previous years.
Secondly I thought the food was very average indeed, especially the bread in my club sandwich was terrible. The rooms and facilities are excellent as are the staff, but the 2 things I mentioned let the hotel down.
The rooms are compact and nicely laid out including a kitchen if you like to prepare some food. This is now my hotel of choice, plus Soi 11 is a great street for bars and restaurants.
Located near the Dynasty in Soi 8 is one of my favourite restaurants, put it on your list.
Great food
Great food and wine at a reasonable price at Monsoon in Soi 8.
Next to Nana station
Another huge building going up beside Nana station.
Progress February 21
The 2 br condos are advertised starting at B26 million or just over $1 million AUD.

Mayhem in 2003
The photo above shows the exact spot where a group of criminals totally wrecked what was then called Clinton Plaza, dozens of vendors were put out of business because somebody decided they wanted to develop the site. Now in 2015 the people responsible still have not been convicted.
Excellent Breakfast at the JW Marriott hotel on Sukhumvit.
David Herd and Tony Murphy
Enjoying another great breakfast at the Marriott.
Terminal 21 Asoke
This shopping mall is located next door to Asoke station which is one stop away from Nana. There are lots of restaurants and bars in this area, in particular the famous Soi Cowboy.
The lights are much brighter and more interesting here than Nana Plaza, more expensive as well.
A great tasting meal.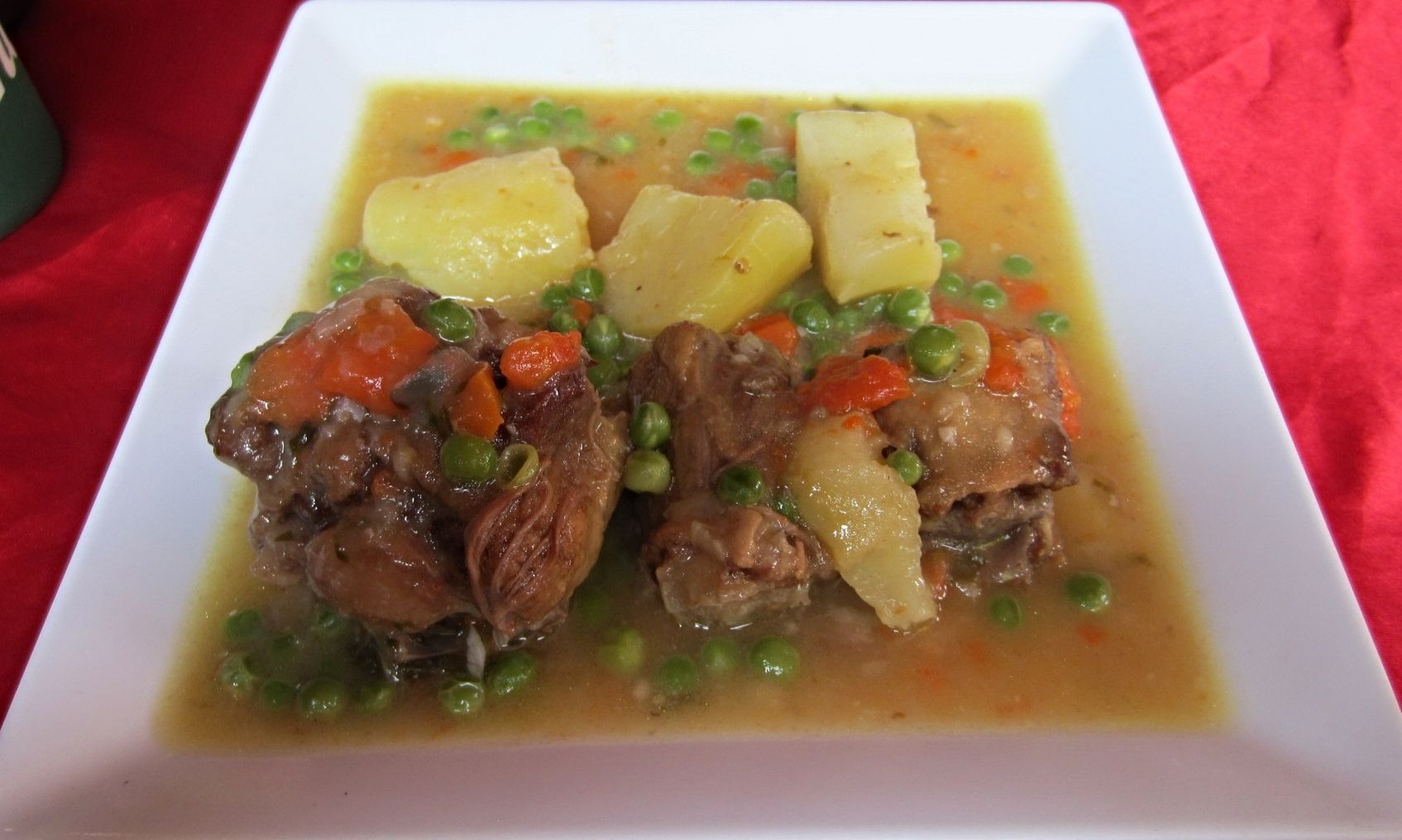 The bus stop in Soi 4 Nana serves one of my favourite meals, I have been eating their Oxtail stew for over 15 years.
February 2016. I had an unhappy experience at the Bust Stop in Soi 4 Nana in Bangkok 2 weeks ago. For many years I have been ordering the oxtail stew which is fantastic, lunch on the Thursday was excellent, then I returned for dinner on Friday night and they only served 2 pieces of oxtail instead of the normal 3. I complained as the price of B350 remained the same, well the chef was quite rude and unhelpful and refused to make it right, so I paid for my wine and left. After around 16 years of enjoying this great dish I guess it is time for a break, just saying………
Check out this link for more Bangkok restaurants.
Modern buildings & messy wiring
Quintessential Bangkok, one one hand you have beautiful modern buildings and on the other hand 3rd world electricity wiring. 🙂
Hooters has arrived
Opened in Soi 4 Nana on December 23rd 2015, sadly I believe it is destined to fail, wrong location, local "Cheap Charlies" will never pay extra for their drinks. They will sit opposite where the drinks are cheaper and the bar girls are available for extra activities.
Just a few meters from Nana station is this excellent small hotel tucked away is a lane off Soi 11. If you use this link you will get a room for around B1100.
The entrance to Nana Plaza, Hooters and the Hillary bar.
A lot of bull happening here
Thanks for visiting my Nana Sukhumvit area Bangkok post.
Here are some more posts to check out
Fabulous views, excellent restaurants & a very good room rate if you book through THIS LINK.
The building in the middle is the Holiday Inn, on the left is the Amari Hotel which is another very good five star hotel. Use THIS LINK to book for a very good room rate.
The best Pattaya budget hotel, 3 pools & opposite Central Marina shopping mall. For a great room rate just book through THIS LINK.
Sutus Court is a great budget hotel right i the heart of one of Pattaya's main bar areas, just use THIS LINK for a terrific room rate. 420/100 Moo 9 Soi Buakhao.
This is the view from Horizons the amazing rooftop bar. A great five star hotel located opposte the beach & above the Central Festival shopping mall. Just book through THIS LINK for an excellent room rate.
Please check out these fabulous posts
Great hotel room rates anywhere in the world if you book
through these links below. Book now & pay later.
Free Cancellation.