David Herd world traveller

David Herd world traveller, my history, particularly over the last 20 years is dominated by overseas travel. I left my home in Australia October 20th 2011 and have have been living in Thailand since then. I don't know where the time has gone? It seems like you go to sleep one night, wake up the next morning, and 20 years have flashed by. Not sure how many years I have left, however I have enjoyed a wonderful charmed life, and if it all ended today I would leave this world with no regrets. I was born in Sydney halfway through the last century, started my travels in the 60s with the usual U.K. Europe adventure at the age of 20, back to Australia and worked in Sydney, Melbourne & Adelaide in Sales & Marketing with multinational companies including Sanyo, Canon & Remington.
Engaged to be married 3 times and never quite made it to the alter, it wasn't until I turned 50 before I realised relationships & commitment with the opposite sex was obvioiusly not one of my strengths. I moved to the Gold Coast in Queensland in 1987, worked for a couple of banks as a Financial Planner, and after 25 fun filled action packed years packed up and moved to Thailand.
What is the purpose of this blog? My intention is to use it to offer & receive good travel tips, display photographs, comment on places I visit, restaurants I eat in. I originally intended to write my autobiography over the next year or two. I have put that idea aside and now am happy to use the blog as my travel diary & photo album.
As you can see I have not changed much since 1980, (I wish) however when friends see this photo they often remark that it reminds them of a Miami drug dealer from the mid 80s, very cruel wouldn't you agree?
In fact this photo was taken in Singapore when my old friend Rob Symonds & I traveled to the Philippines, Hong Kong & Thailand. Obviously Thailand had a huge effect on me as it has been my home since October 2011. As well as being a travel fanatic I guess you could say I am an obsessive amateur photographer, check these links for lots of photos; please click here. Another good photo & travel site is Worldisround.
I have travelled extensively for many years and consider myself an expert on Australia, Brazil, Thailand, Italy & England. I know quite a bit about Vietnam, Cambodia & the French Riviera so if I can be of any assistance to you please ask.
I was bitten by the travel bug in the middle of the last century, as I said earlier when I was 20 years of age I took my first major trip to United Kingdom & Europe which lasted 15 months. I enjoyed lots of trips and lots of fun throughout my working life then in 1998 I decided to take a year off work (or so I thought) and never worked again.
From then until now I have been travelling constantly, 8 times to South America, 7 times Europe, countless of trips to Asia (in excess of 50), I have given up my search for the girl from Ipanema and I now live in beautiful Thailand.
I speak English, Australian, Four words of Portuguese, seven words of Thai, twelve words of French, five words of German, five words of Spanish, all to do with ordering a cold beer and saying thank you, 😛 It is such a strain being multi lingual,
I'm always either planning a trip, travelling, reading my Kindle, taking photos & and looking for new restaurants.
The view from my condo is breathtaking, check out my live webcam.
If you are wondering how I'm enjoying my new life in Thailand, the next photo may clarify things.
What time can I start having fun?
December 2014 & still going strong

Well here I am in December 2016, I have lived in Pattaya for 5 years and I absolutely love it.
January 2013 & the English boys arrive in Pattaya.
OK, it is flashback time, back to the 70s, check out the hair styles & the bell bottom jeans.
It is amazing I survived the 70, not only did I survive I exploded into the 80s, need some proof, then sit back and watch the show.
The party continues all through the 90s.
Here are all the slide shows.
Europe
French & Italian ***villages north of Monaco. ***Milan & Verona.***The Italian Dolomite's.***Portofino.***Cinque Terre.***Lake Como & Lake Garda.***Barcelona.***Paris in 2005.***Versailles June 2013.***Lisbon in 2007.***
Asia
Cambodia.***Angkor Wat.***Phnom Penh.***Sihanoukville.***

Vietnam.*** Hoi An is worth a visit.*** Ho Chi Minh City, or Saigon.*** Halong bay is incredible.
Thailand.***Koh Samui *** Koh Chang *** Pattaya ***
Here is an easy way to see my photos, YouTube, TripAdviser links as well as many other sites that interest me. Rather than store all my photos on web sites & my computer I have almost 20 Albums that have been printed by various companies. I will add some links
Printed in England and posted to Thailand, click here.
Picasa, a very easy way to manage photos. Click here.
Thailand holiday with family & friends Ten travelers on tour
Strange sights in Pattaya. Babushkas, bikinis & beach babes

My favorite Tokyo restaurant. Fantastic chaotic Sushi restaurant.

The best trip I have ever had was two months travelling the world in 2008, including Japan, England, Portugal, Brazil & my favorite city, New York. The only trip almost as good was 3 fabulous months in December 1999 with two friends Tony Murphy & John Martin from Australia. Countries I visited were America, Bolivia, Paraguay,Brazil, France & Thailand. Please click here to see the photos.
Here are some more posts to check out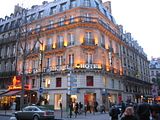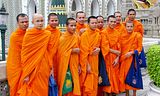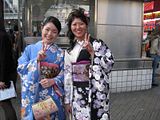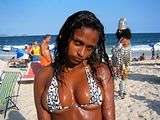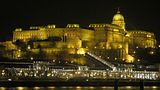 Great hotel room rates anywhere in the world if you book
through these links below. Book now & pay later. ?
That's all folks