July 27, 2013 by David Herd
The Westbeach in Bournemouth.
Good English restaurants exist
Good English restaurants exist, many people think they are few and far between, but here are a couple to consider. The Westbeach restaurant in Bournemouth is certainly worth a visit, great location on the beach, with a good menu offering a nice selection. I first visited Westbeach December 2007 then returned in 2009 so things may have changed.
Please click on Google + to help my ranking.
The Priory hotel in Bath
The Priory in Bath is very good, receiving a Michelin star in 2012. Sam Moody is the chef.
Excellent food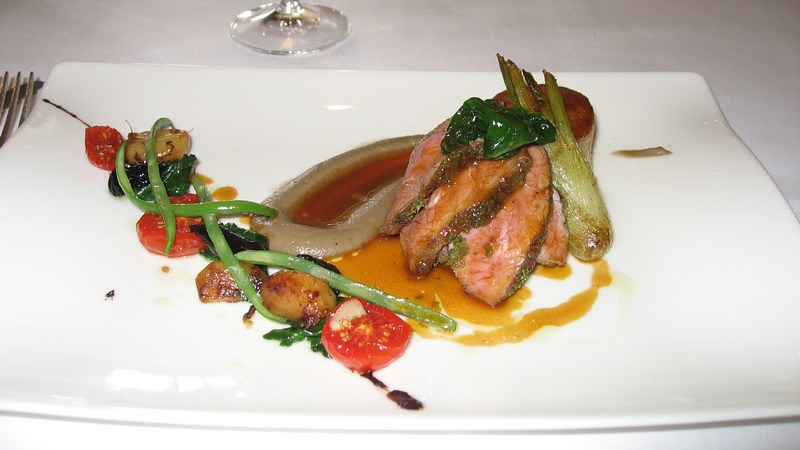 The Priory is old world charm at its best, for more information please click here.
The Mission has great atmosphere and very good food, please click here.
The Well at Buckington, Wiltshire.
Here are my nieces Laura & Elyssa hamming it up at the Well in Bulkington, a nice English pub with good food.
One of Britain's Great Tea Rooms is in Bradford on Avon, the afternoon ritual of serving tea has been developed to a fine art here, and is so accomplished that the Bridge Tea Rooms has been recognized as excellent by the prestigious UK Tea Guild for many years. Delicate bone china, the finest leaf teas, and friendly staff in Victorian costumes serving home-made cakes, pastries and sandwiches. Housed in a former blacksmith's cottage dating from 1502, the Bridge Tea Rooms positively oozes atmosphere, and the classical music playing gently in the background sets a tranquil tone.
One of Britain's Great Tea Rooms
If you are ever in this delightful village make sure you visit this tea room.
MY LOVELY NIECE LOVED THE SCONES.
Laura really loved the scones.
My other lovely niece Elyssa preferred the sponge cake.
Either one would do me.
La Chateaux Du Vin in Brighton
Agnes, Paulo and Nikki at my favourite Brighton restaurant, La Chateaux Du Vin, open for lunch and dinner, if you go there please pass on my regards. Good English restaurants exist
Above is Smoked salon on Matzo which is an unleavened bread traditionally eaten by Jews during the week-long Passover holiday.
The Bath Arms Hotel in Brighton
A terrific ham & salad sandwich.
This is definitely not one of the Good English restaurants, worst Cornish pasties I've ever tasted were here. The reason I paid this town a visit was because it was the birth place of my grandfather Sam Tippett.
Thanks for visiting my Good English restaurants exist photo blog.
Here are some more posts to check out
This is the view from Horizons the amazing rooftop bar. A great five star hotel located opposte the beach & above the Central Festival shopping mall. Just book through THIS LINK for an excellent room rate.
Please check out these fabulous posts
Great hotel room rates anywhere in the world if you book
through these links below. Book now & pay later.
Free Cancellation.

Click here to brighten up your day with a taste of Brazil.
A nice city in South West England
I now live in Pattaya in Thailand
This gallery contains 1 photo.