April 3, 2014 by David Herd
London Westminster Big Ben
London Westminster Big Ben is one of the most popular tourist areas of the city, people swarm like ants around Big Ben, the Abby & Parliament house, they queue for hours to ride on the London Eye.
Big Ben is the nickname for the great bell of the clock at the north end of Westminster Palace in London, and often extended to refer to the clock and the clock tower.
Does anybody know what time it is?
Or as "Chicago" would say, "does anybody really care"?


Westminster Abbey London
Westminster Abbey, was originally known as the Collegiate Church of St Peter, it's a large, mainly Gothic, church in the City of Westminster, just west of the Palace of Westminster.

Westminster Abbey London
Westminster Abbey London is steeped in more than a thousand years of history. Benedictine monks first came to this site in the middle of the tenth century, establishing a tradition of daily worship which continues to this day. The Abbey has been the coronation church since 1066 and is the final resting place of seventeen monarchs. The present church, begun by Henry III in 1245, is one of the most important Gothic buildings in the country, with the medieval shrine of an Anglo-Saxon saint still at its heart.
Westminster Abbey Sanctuary
In England, the right of sanctuary and officially recognized places of sanctuary had existed since the Anglo-Saxon days. The foremost among these places of refuge was Westminster Abbey London. Please click on Google + to help my page ranking.
The London Eye
The entire structure is 135 meters (443 ft) tall and the wheel has a diameter of 120 meters (394 ft). It is currently Europe's tallest Ferris wheel, the most popular paid tourist attraction in the United Kingdom with over 3.5 million visitors annually.
One of my favorite places in Westminster
When you tire of the crowds and monuments head for a pub.
Westminster Arms Hotel
The are some terrific pubs in London, check out my London Pub link here.
Only a short walk to Downing St
When I finished lunch I took a short walk to Downing Street. However the street that caught my eye was the one below, reminded me of a couple of people I know.
You gotta love this street
Say no more, wink wink, nudge nudge. 😆
Downing St security
There are so many nut cases in London which explains why they need high security at Downing St.
Beautiful at night
London Westminster Big Ben is a fantastic area to explore and enjoy, I will be there again in March 2015.
Sadly five people have died, with 50 injured – some critically – in a terror attack near the Houses of Parliament on Wednesday March 22 2017.
To receive my latest posts please follow me on Twitter Follow @David_Herd
That's all folks
Here are some more posts to check out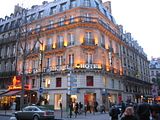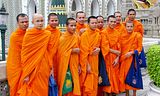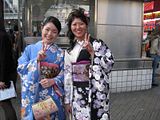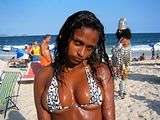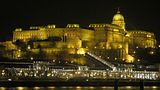 Great hotel room rates anywhere in the world if you book
through these links below. Book now & pay later.
Plus free cancellation .?
Click here for another English post.
From London I flew to Cape Town
A short flight from London is the wonderful city of Lisbon
Here is a terrific London budget hotel. Great location opposite the Holiday Inn in Gloucester Rd. The hotel has just been refurbished and is very close to the underground which takes you direct to Heathrow for 6 Quid. Within 100 metres there are 3 Italian restaurants, 1 Thai and 1 Indian. Also a very good tavern & sports bar at the Holiday Inn.
This gallery contains 1 photo.