December 15, 2013 by David Herd
Lands End, Cornwall.
Here we are at England's most westerly point. Wind levels in winter reach around 20-25 knots, which is windier than most of England. The highest temperature recorded is 28.9 °C, and the lowest temperature recorded is -3.4 °C.
Penwith House
This historic building dating from 1860 houses a hotel, a gift shop with maritime gifts, toys and confectionery. Coordinates:   50°3'56″N   5°42'51″W.
Beautiful old building
In 1987 Peter de Savary purchased Land's End for almost £7 million from David Goldstone. He had two new buildings erected and much of the present theme park development was instigated by him. He sold both Land's End and John o' Groats to businessman Graham Ferguson Lacey in 1991. The current owners purchased Land's End in 1996 and formed a company named Heritage Great Britain PLC. Attractions at the theme park include children's playgrounds and recorded music. Twice a week in August there are firework displays. Nearby is the Land's End Hotel. In May 2012, Land's End received widespread attention as the starting point of the 2012 Summer Olympics torch relay.
 Blue sky and lots of wind.
Land's End is a headland and small settlement in western Cornwall, England. It is the most westerly point of mainland Cornwall and England. It is on the Penwith peninsula, about eight miles west-southwest of Penzance.
Please click on Google + to help my page ranking.
Rugged coastline.
This is certainly not a good place for a swim. 🙂
Lands End England's most westerly point.
The sea pounds these rocks 24/7.
Lands End Hotel.
We were so lucky to have the beautiful blue sky, photos look so much better. What you can't see in the shots is the howling wind that nearly blew us off our feet.  😆
 Air Ambulance.
I guess this choppers working days are over. 🙂
David Herd, intrepid traveller.  😎
Many thanks for visiting my Lands End post, please pass it on to your friends and Follow @David_Herd
St Ives is a 40 minute drive, put it on your list.
 More posts for you to see
English restaurants     City of Bath      Lands End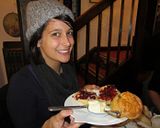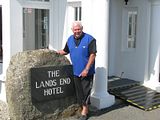 Please check out these fabulous posts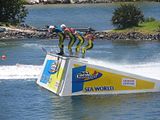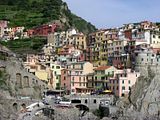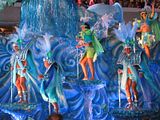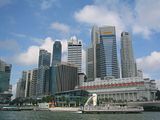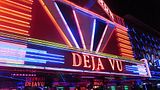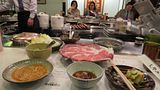 Great hotel room rates anywhere in the world if you book
                  through these links below.  Book now & pay later. ?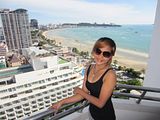 That's all folks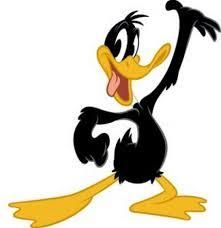 This gallery contains 1 photo.