September 20, 2014 by David Herd
Cocacabana beach
Beautiful brown skin Brazilian babes
Beautiful brown skin Brazilian babes on Copacabana beach in 2003. This was my 4th trip to Rio in 4 years, there is no place on Earth with sexier bikini clad Brazilian babes than Copacabana & Ipanema.
Not part of my travel blog, just my photographic memories of my trip in 2003.
Carla, what a girl.
I have never seen a more beautiful skin color in the world. Check out the guy in the background.
That's what I call a tan.
The Rio girls love the beach, many of them live in the Favelas and use the beach as their perfect playground.
Sugarloaf mountain dominates the Copacabana skyline. The mountain is only one of several monolithic granite and quartz mountains that rise straight from the water's edge around Rio De Janeiro. A glass-walled cablecar (in popular Portuguese, bondinho – more properly called teleférico), capable of holding 65 passengers, runs along a 1400-meter route between the peaks of Pão de Açúcar and Morro da Urca every 20 minutes. The original cable car line was built in 1912 and rebuilt around 1972/1973 and in 2008. The cable car leaves a ground station located at the base of the Babilônia hill, to the Urca hill and then to the Pão de Açúcar.
Of all the hundreds of photos I have taken of Copacabana beach this is one of my favourites, along with the header on this post which was actually New Years Eve in 2007.
Beautiful brown skin Brazilian babes
This gorgeous girl is about to go through the popular routine of applying suntan cream, it is a pleasure to sit back and watch.
Step one
Their skin colour is absolutely perfect.
Step two
It's a pleasure to watch these beautiful girls prepare for a day in the sun.
Step three
I caught you taking my photo. 🙂
This really is a typical Brazilian butt.
Close to perfect. 🙂
What do you think of her sunglasses?
Sunglasses, what bloody sunglasses? I don't see any sunglasses. 🙂
So you really think I should go on a diet?
I have not seen Mr Wobbly for many years, or my feet for that matter. 🙂
Marcelli & Tatiane, what a beautiful pair.
Two lovely Brazilian babes who I managed to spend a fair bit of time with.
The happy crowd at Copacabana.
A great shot of my friends in Copacabana. Sadly the two guys on the left have both passed away, RIP.
Doug lost his long battle with cancer and Dave was brutally murdered in Sao Paulo.
OK, back to Beautiful brown skin Brazilian babes
Brown skin, blue sky, white sand, what a combination. 🙂
Cold beer & a beautiful lady, what more could you want?
In my opinion it's the perfect package.
Dinner with two gorgeous Swedish girls
Cost me a bloody fortune but I would do it again in a flash.
Lunch with Jackie
I met Jackie on the internet, she has two children & speaks 3 languages, English, Italian & Portuguese.
Meia Pataca
Restaurant on Avenue Atlantica beside the Rio Orthon hotel. A very popular spot for the local girls looking for the guys & vice versa.
Lunch at Miea Pataca
Good food here and always lots of girls hanging around.
No doubt this is the best beach in the world for eye candy. 🙂
A great way to cool down, a spray of cool water.
No where else in the world have I seen this great idea. Simply press the button to release a spray of cool misty water.
Dinner with Jackie
Nice dinner at a seafood restaurant in Lemme.
Her name was Sayonara
Great name for a sensational lady.
A Japanese name for a very sexy Brazilian girl
The look says it all. 🙂
For a great room rate just book through THIS LINK, book now & pay later, includes free cancellation.
Beach bar Copacabana
These terrific beach bars are located every 40 meters or so along Copacabana. Beer, whisky, hamburgers you name it, this kid of service is unknown in Australia or America.
Here is a webcam focused on Copacabana.
I was staying on the 3rd floor
My apartment was on Avenue Atlantica right above Sindicato do Chopp restaurant.
By popular demand here is Carla again.
I have never in my life seen better colour skin than Carla's, my favourite of all Beautiful brown skin Brazilian babes.
Big smile at the Balcony restaurant & bar.
My friend Jonathan Whiting tells me the Balcony is now closed and Mabs is the go.
Another night another romance
Somebody has to do it so eat your heart out. 🙂
For a great hotel room rate in RIO just book through THIS LINK.
Great Copacabana character
The tin man doing his thing.
Way above my pay grade, however use THIS LINK to book and get a very good discount.
Thanks for visiting my Beautiful brown skin Brazilian babes photo blog.
Please check out these fabulous posts
Great hotel room rates anywhere in the world if you book
through these links below. Book now & pay later.
Free Cancellation.
That's all folks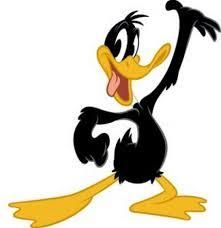 This gallery contains 5 photos