April 17, 2016 by David Herd
View from my apartment
Copacabana Rio de Janeiro
Copacabana Rio de Janeiro is one of the world's great beaches. This is my sixth visit to this fabulous city, my rented apartment is right across the road from the beach.
Copacabana Beach Rio de Janeiro, say no more.
These two look like they mean business.
Alan Austin and his wife Renata
Alan & I met in Rio and became very good friends, unfortunately the following year he ran into some problems with the English authorities and I now visit him every year in various English prisons.
It's now 2018 & after 11.5 years as a guest of Her Majesty Alan will be a free man in August.
Monday nights here there are lots of specials and the place gets really crowded. The guy in the red shirt is Alan's Las Vegas friend Jay.
Two dozen oysters = two days food poisoning
I was totally out of it for 48 hours after eating these oysters on the beach.
The Evil eye
The look on his face should have warned me about eating his oysters. He even had madman printed on his cap. 🙂
The girl from Copacabana
I was relaxing on the beach when this vision appeared in front of me. I have never been one to let a golden opportunity pass so I brushed up on my social skills and introduced myself. Her name was Mel and she came from neighbouring Niteroi. Lo & behold within an hour we were in my apartment making mad passionate love. This certainly was one on the best days of my trip. ?
Mel from Niteroi
Mel is around 6′ tall with amazing green eyes, a total knock out. It is 2015 and I still have her photo on a shelf in my condo. ?
How about those fabulous eyes?
I have to admit the fact that Mel spoke no English did not bother me at all. 🙂
John, an Aussie guy who owned "The Office" restaurant.
John was an Aussie guy from Sydney and we swapped many stories about people we knew and knew of, mainly well known Sydney gangsters. ? The following year John in fact was abducted by Brazilian gangsters who forced him to go to his home in Angra Dos Rios and pen his safe which they cleaned out.
Copacabana eye candy
One of the best locations on Earth for gorgeous females.
Late afternoon at Copacabana
Looking down from my apartment you can see the shadows staring to creep across the beach.
Kiosks on Copacabana
Every 50 meters along the beach there is a kiosk where you can buy a beer or a hamburger and watch the passing parade.
Copacabana Rio de Janeiro
Copacabana beach babes are among the sexiest girls in the world. My photo blogs with the most visits involve Brazilian babes so I thought I would add to the collection with samples from my 2 months in Rio from December 2007 to February 2008.
Making a splash
There is no better place in the world to see beautiful beach babes than Copacabana in Rio de Janeiro.
Nice hat
Hat, what hat, I don't see a hat?
Now can you see a hat?
Is this a trick question? Who looks at hats on Copacabana beach?
The sea was angry that day my friends.
You don't often see big waves at Copacabana but this particular day the surf was quite rough. In fact it was new years eve 2007 and Copacabana was preparing for a crowd of 2 million people.
Smile for the camera
Brazilians absolutely love the beach, check out my most popular blog here.
Ah! The colours of Brazil.
Are you aware Brazil's Primary colours are green and yellow? Just saying…………
Time for a lunch break
The prawns are very good however I was laid low for 48 hours after eating 2 dozen oysters on the beach. ?
Two pretty girls
All you need is a camera on Copacabana because the talent is unlimited. ?
Look closely you may see a tattoo
Tattoo? I don't see a tattoo.
No tattoos here
A fabulous body like this does not need any tattoos.
Copacabana Rio de Janeiro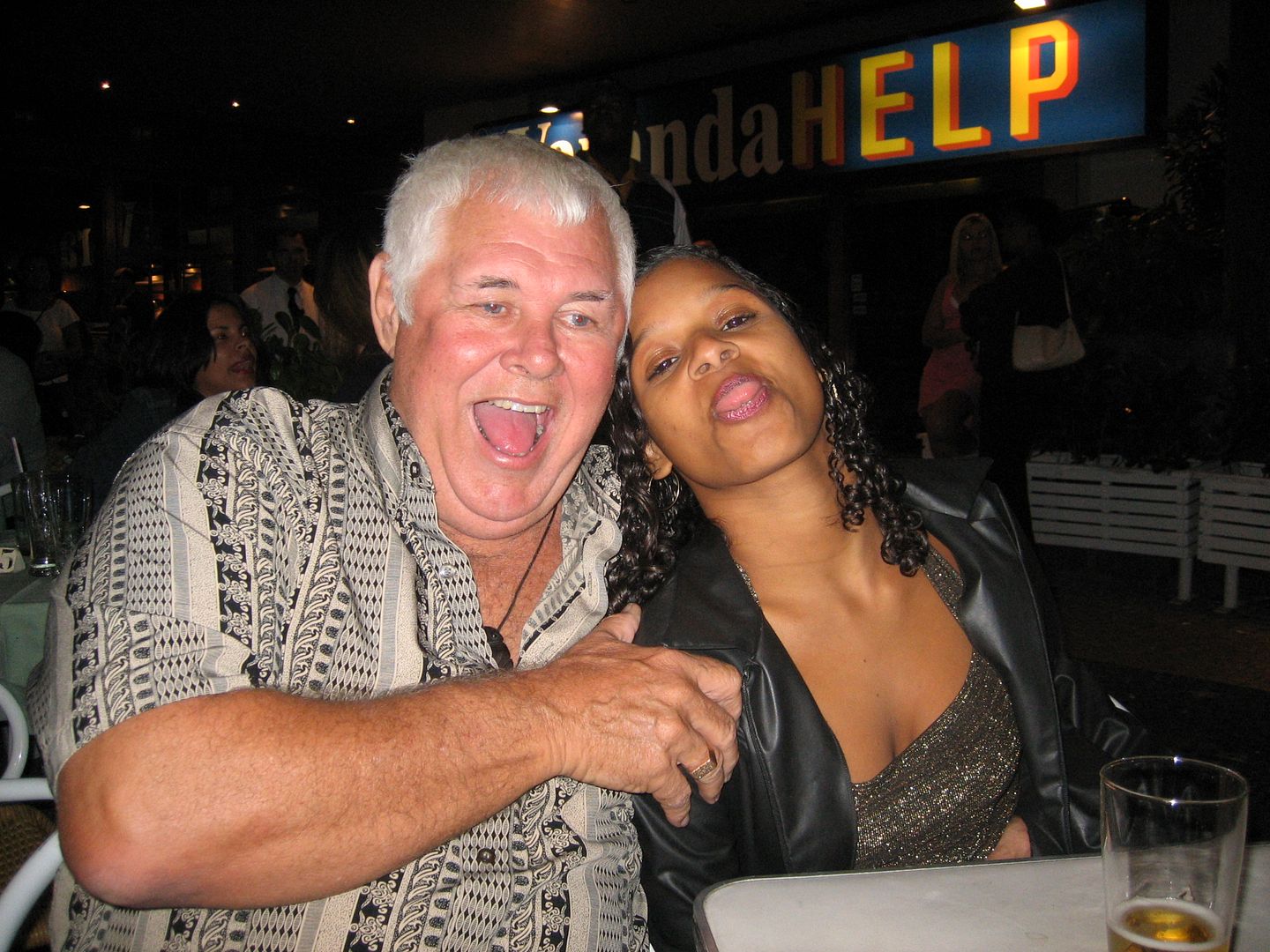 All my friends who know and love Rio will remember the wonderful times we had at "HELP" nightclub on Avenue Atlantica. Many thanks for visiting my Copacabana Rio de Janeiro photo blog, without any doubt in the world "you gotta love Rio".
Rio was part of a fabulous world starting in Sydney and finishing in Bangkok.
Here are some more posts to check out
This gallery contains 2 photos