November 22, 2013 by David Herd
Art Deco South Beach Miami was the attraction for me, and the Clay Hotel 1438 Washington Ave, Miami Beach was the perfect location. Far less expensive being 3 or 4 blocks back from the beach.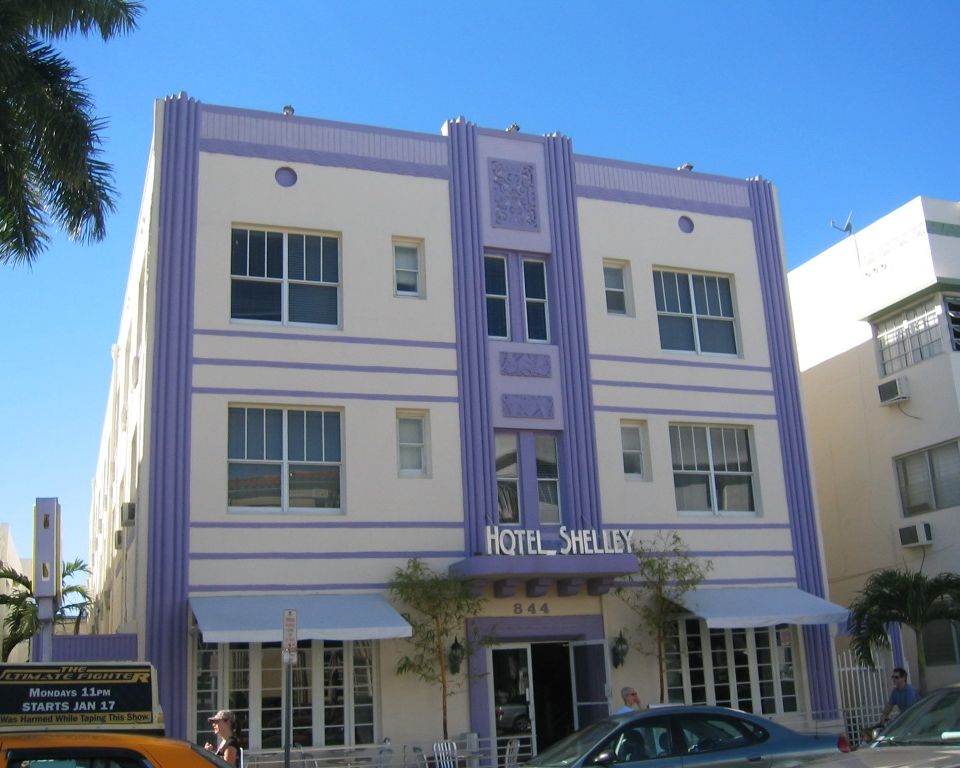 One of the many iconic hotels on South Beach Miami.
South Beach Miami

South Beach Miami is one of my favourite people watching locations in the world. The cars, the gorgeous women, the bikinis on the beach, its got it all, throw in lots of great bars & restaurants and what else do you need?
How many movies has this deli been in?

The Architectural District (also known as Old Miami Beach Historic District, and the more popular term, Miami Art Deco District) is a U.S. historic district (designated as such on May 14, 1979) located in the South Beach neighbourhood of Miami Beach, Florida. The district is bounded by the Atlantic Ocean to the east, Sixth Street to the south, Alton Road to the west, the Collins Canal and Dade Boulevard to the north. It contains 960 historic buildings. In 1989, it was listed in A Guide to Florida's Historic Architecture, published by the University of Florida Press.
The famous life guard towers
The fabulous art deco towers are unique examples of this form of architecture, they along the eight and a half mile stretch of Beach. All told there are twenty five towers guarding those who use the beach. At once functional and decorative, they contribute beautifully to the overall aesthetic of this Floridian resort city. A great example of Art Deco South Beach Miami.
Quintessential South Beach Miami
Such well known landmarks that is quintessential South Beach Miami.
The local sheriff
He is exercising his 2nd amendment rights. 🙂
Beautiful white sand on South beach.

Certainly one of the world's best beach scenes.
Lots of bars & cafes opposite the beach.

Lots of cafes and restaurants along the strip.
Finnegans Way.

Finnegans Way 1344 Ocean Dr, was a good lay back Irish bar, as it was on the way to my hotel I could never walk past without calling in for a drink.
Drinking JD on South Beach Miami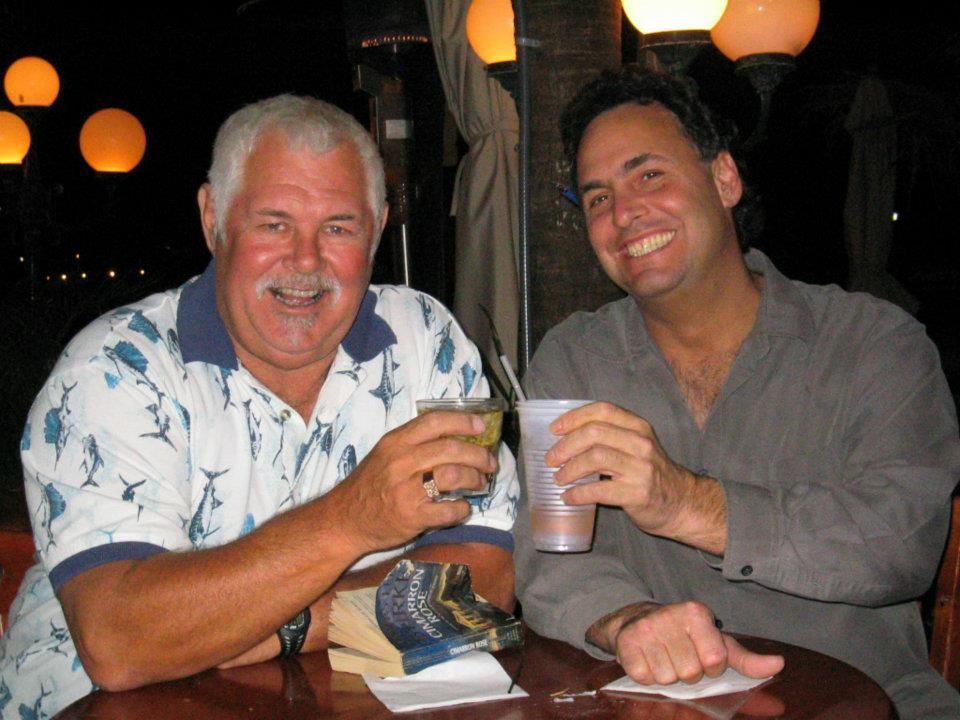 Drinks with the manager of Finnegans Way on South Beach.
River cruise.
A good way to see the sights including some beautiful homes is to jump on a boat and cruise around the harbour.
Open the bridge, we are coming through.
A boat cruise is a great way to see the city and surrounds.
Please click on Google + to help my page ranking.
Huge condo block.
Luxury hotels and condos are everywhere in Miami.
Condos on the beach.
Living on South Beach Miami can't be all that bad. 🙂
Nice little runabout.
Beautiful classic timber runabout.
Nice big runabout.
No matter how big your boat is there is always somebody with a bigger one.
Very nice little shack.
Obviously there is lots of money in Miami.
Nice big shack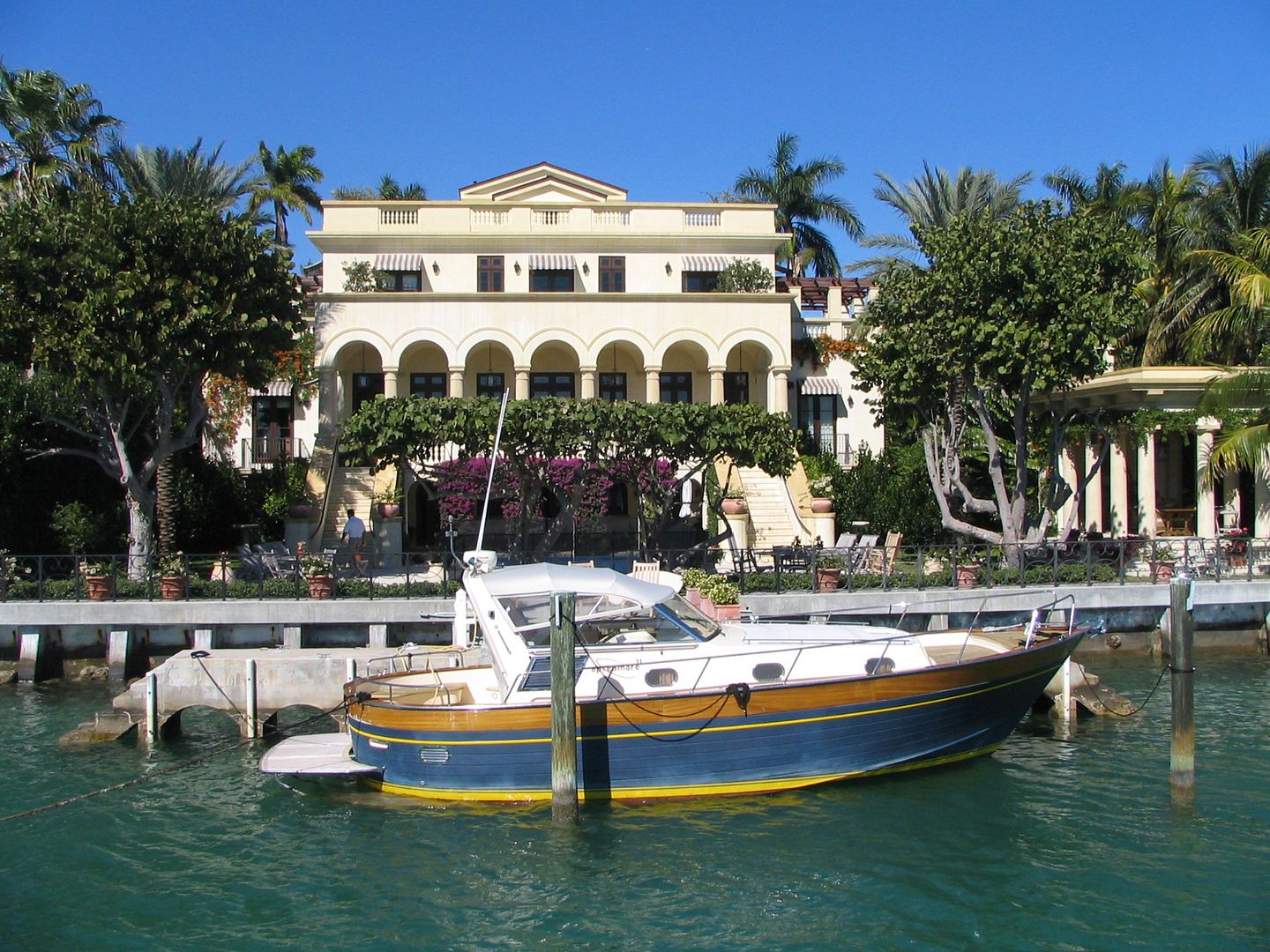 It seems like a small boat for such a huge home. 🙂
The Versace home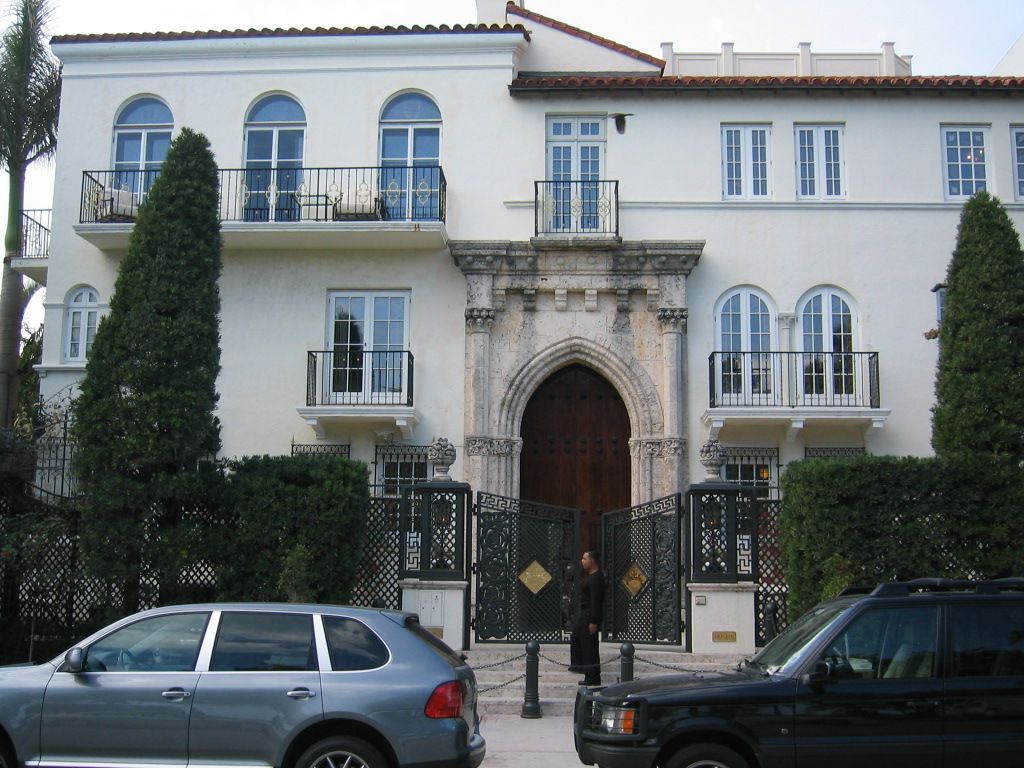 Gianni Versace was shot dead here on the steps of his home in 1997.
Thanks for visiting my South Beach Miami photo blog, next stop Rio de Janeiro.
Great hotel room rates anywhere in the world if you book
through these links below. Book now & pay later. ?
That's all folks
Beautiful samba dancers in Brazil
A quaint little street in Tokyo
Beautiful Barcelona, put it on your bucket list
This gallery contains 4 photos