August 1, 2014 by David Herd
Seven sexy American restaurants is the first time I have done a post using material & photos that are not mine. Why not take a different path if it is an interesting journey. 🙂
There are more than 460 Hooters throughout the United States and many others all over the world. Hooters to me is the quintessential sexy American restaurant.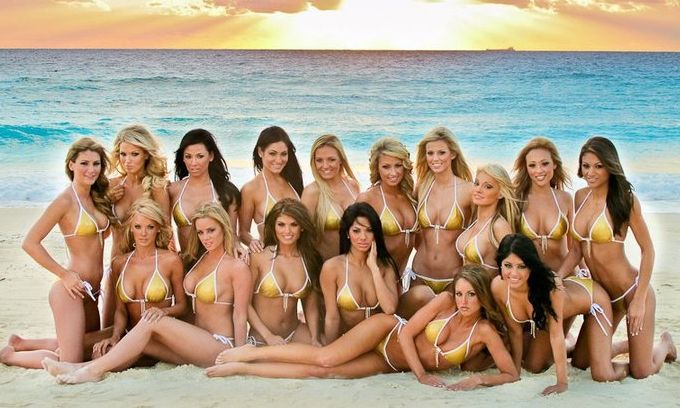 A breastaurant is a restaurant that has sexual undertones, most commonly in the form of large-breasted, skimpily-dressed waitresses and barmaids and double-entendre brand name. The term dates from at least the early 1990s, around the time that the restaurant chain Hooters became popular in America It has since been copied by other restaurants offering similar services, such as Tilted Kilt Pub & Eatery (dubbed "Hooters goes to Scotland"), Twin Peaks, Bombshells, Bone Daddy's, Ojos Locos, Bikinis Sports Bar & Grill, Show-Me's, Brick House Tavern, Mugs & Jugs and Heart Attack Grill.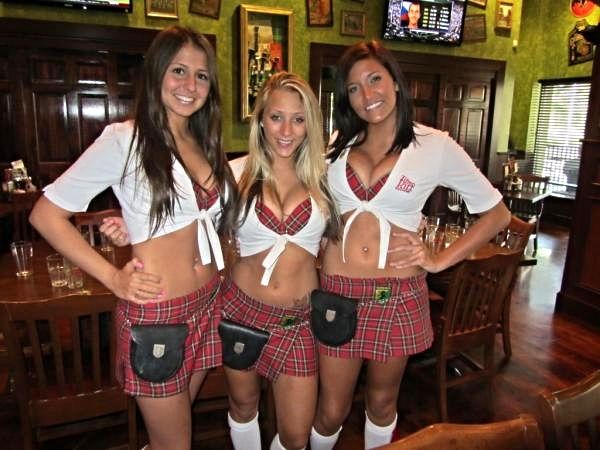 Based in Tempe, AZ, Tilted Kilt first opened in 2003 as a contemporary Celtic-themed sports pub. Its tagline: "A Cold Beer Never Looked So Good." With 90 restaurants in the U.S. and Canada, the chain serves fish & chips and shepherd's pie as well as burgers; it has 44 beers on tap. Servers wear mini-kilts made of an original tartan plaid and the Tilted Kilt is now recruiting male bartenders. In 2011 the chain had annual sales of $124 million, reflecting growth of 33 percent, according to Technomic.
With servers who show a "hint of sass" and a "girl-next-door image," Twin Peaks sprang up in 2005 in Texas and now has 23 locations. The award-winning chain in 2011 was named Franchisee of the Year by the International Franchise Association and stresses its "hearty made-from-scratch comfort food." It plans to open 25 franchised and corporate locations in 2014.
Twin peaks are also in my home town Sydney Australia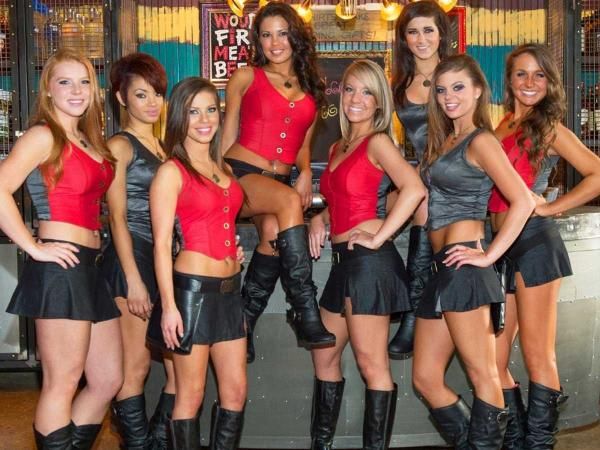 With 6 locations in Texas, this chain boldly claims that its food, including its juke joint-sliced brisket and its "smokin' pulled pork," is "the other reason you're here." Bone Daddy's restaurants made an average of $5 million each in sales in 2011 and are company-owned, with no plans to franchise. Originally calling itself "the Hooters of barbecue," it was recently named one of the 100 best barbecue restaurants in the U.S. Personally I love this shot, these beautiful girls look far more natural than the Hooters air brushed specials. 🙂
Another sexy American
Photobucket sets itself up as a censor and has removed this rather tame photo that was here. So I have replaced it with two. Also below is one of my favourite videos called "Shoe em to me".
Show them to me from Marc (MyNutZak) on Vimeo.
Who said breastaurants serve only red meat? Launched in 2002, Cowgirls Espresso, with 15 locations in the greater Seattle/Tacoma area, serves lattes, mochas, and its "famous 32-ounce Buckin' Bronco" (4 espresso shots in 32 ounces of a cold beverage), which is "guaranteed to put the starch back in the ol' blue jeans." The restaurant dishes out pastries and treats, too, and, in summertime, iced Italian soda. 
Located in Clearwater, Florida, Mugs 'N Jugs says its claim to fame is its "huge award-winning wings" and its other great sports bar fare. It offers karaoke most nights, while sports occupy its flatscreen TVs; a game room offers another entertainment outlet. Here's a surprise: Tuesday night is family night; kids under 12 eat free with the purchase of a $6.99 adult entree.
Last bit not least in our Seven sexy American restaurants segment. The Lone Star State is home to Bikinis Sports Bar & Grill, begun in 2006 and owned by Austin-based ATX Brands. "I'm very optimistic about the segment," CEO Doug Guller told Nation's Restaurant News last year. "There's a lot of competition as the breastaurant industry has seen success over the last 5 to 10 years. It's a somewhat recession-resilient industry. I don't think food, booze, sports or sex are going to die anytime soon." The chain trademarked the "breastaurant" term and a couple of years ago bought a ghost town not far from Austin, boldly renaming it "Bikinis, Texas."
Please click on Google + to help my page ranking.

Twitter
To receive my latest posts please follow me on Twitter Follow @ David_Herd
                    Here are some more posts to check out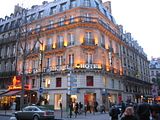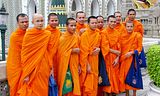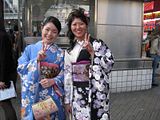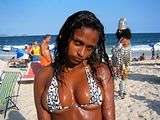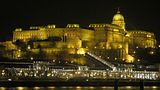 Click here for some hot Thai babes.
This gallery contains 4 photos