March 18, 2015 by David Herd
A very interesting city
Sarajevo Bosnia Herzegovina Capital
Sarajevo Bosnia Herzegovina capital is the largest city of Bosnia and Herzegovina, with an estimated population of 369,534. The Sarajevo metropolitan area, including Sarajevo, East Sarajevo and surrounding municipalities, is home to 608,354 people.
The photo above is in the Baščaršija district of the Old Town and is only about 80 meters from my hotel.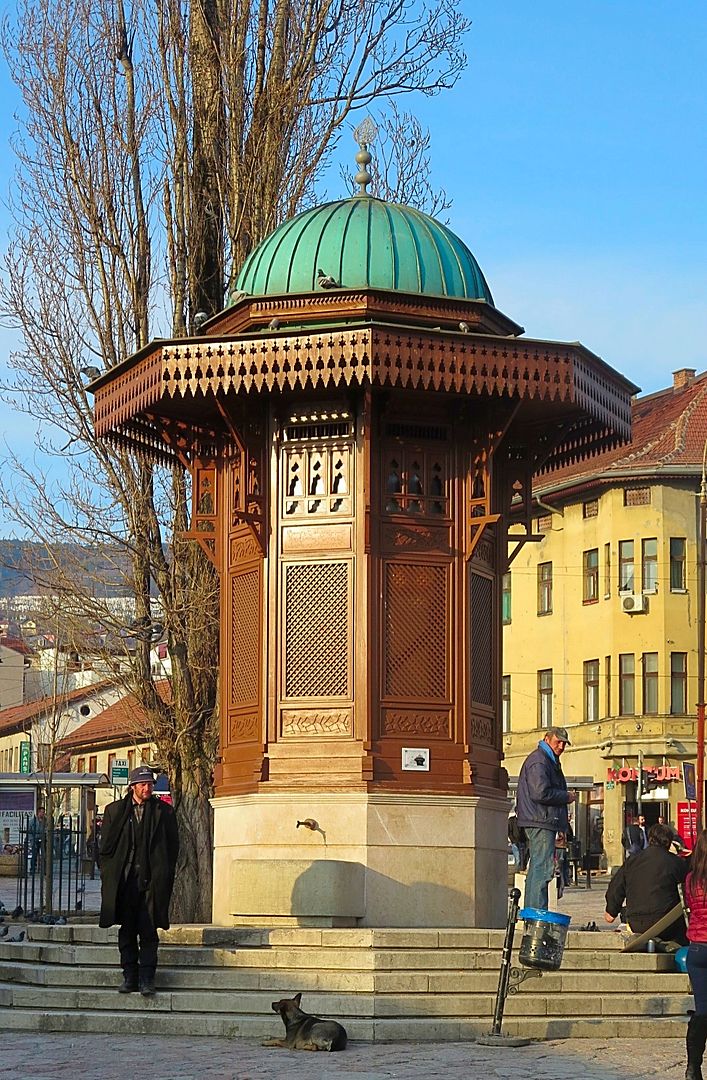 The Sebilj is a pseudo-Ottoman-style wooden fountain (Sebil) in the centre of Baščaršija square in Sarajevo built by Mehmed Pasha Kukavica in 1753. It was relocated by Austrian architect Alexander Wittek in 1891. It is also frequently called "the pigeon square".
Painting of The Sebilj
I saw this in a coffee shop just near the The Sebilj and thought it looked so good I would include it in this post.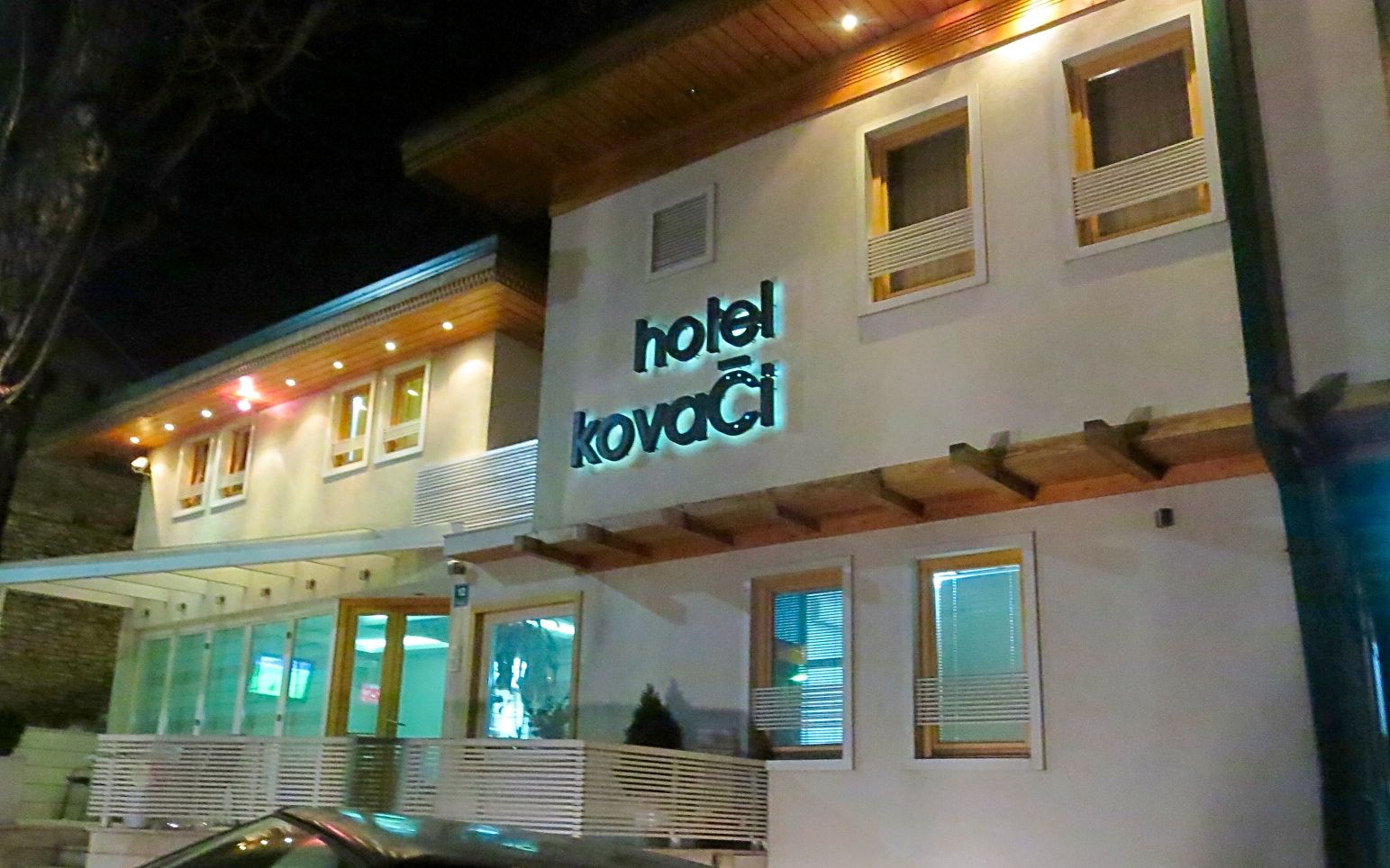 The location is perfect, the rooms are average for the price of $70 aud per night. Breakfast is very average indeed but I would stay there again purely for the location. For a very good room rate just book through THIS LINK.
Tram is close to Kavaci hotel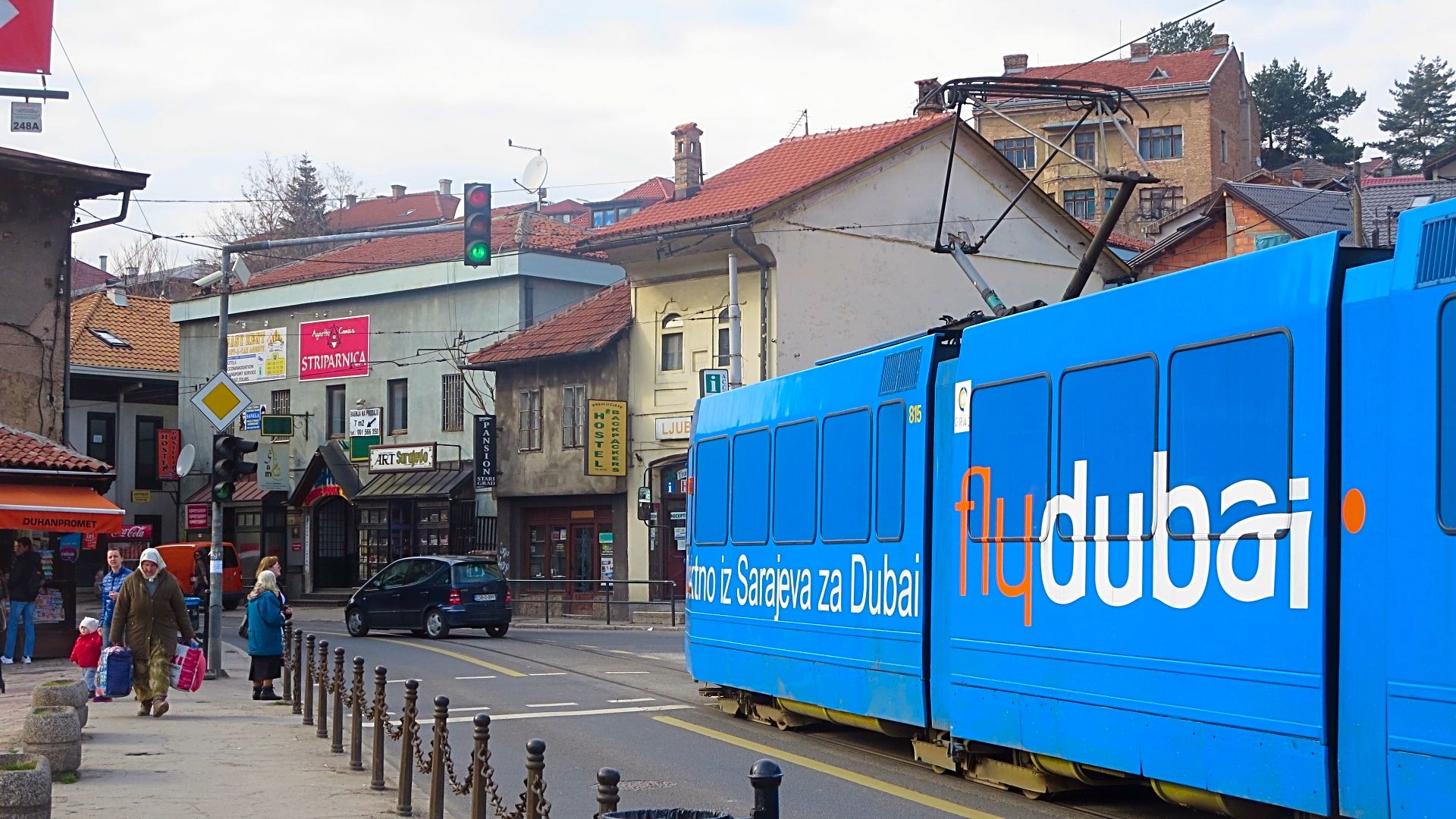 The tram is right at your doorstep of the Kovaci hotel. You can catch the number 1 tram straight to the Bus & railway station. A word of caution, make sure you validate your ticket inside the tram, I didn't and had to pay a $20 aud fine to a couple of Bosnian thugs, c'est la vie. 🙂
Avaz Twist Tower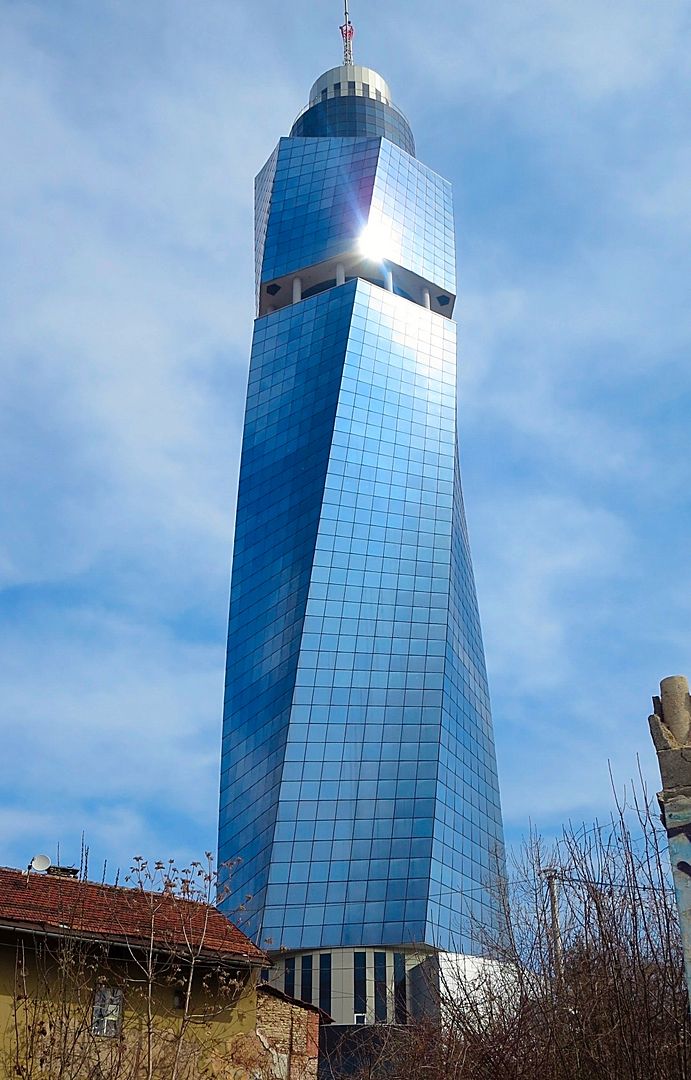 The Avaz Twist Tower is a 176 m tall skyscraper, construction began in 2003 and was finished in 2008.
View from the tower
I imagine the snow on the mountains is normal for March.
Sarajevo Bosnia Herzegovina Capital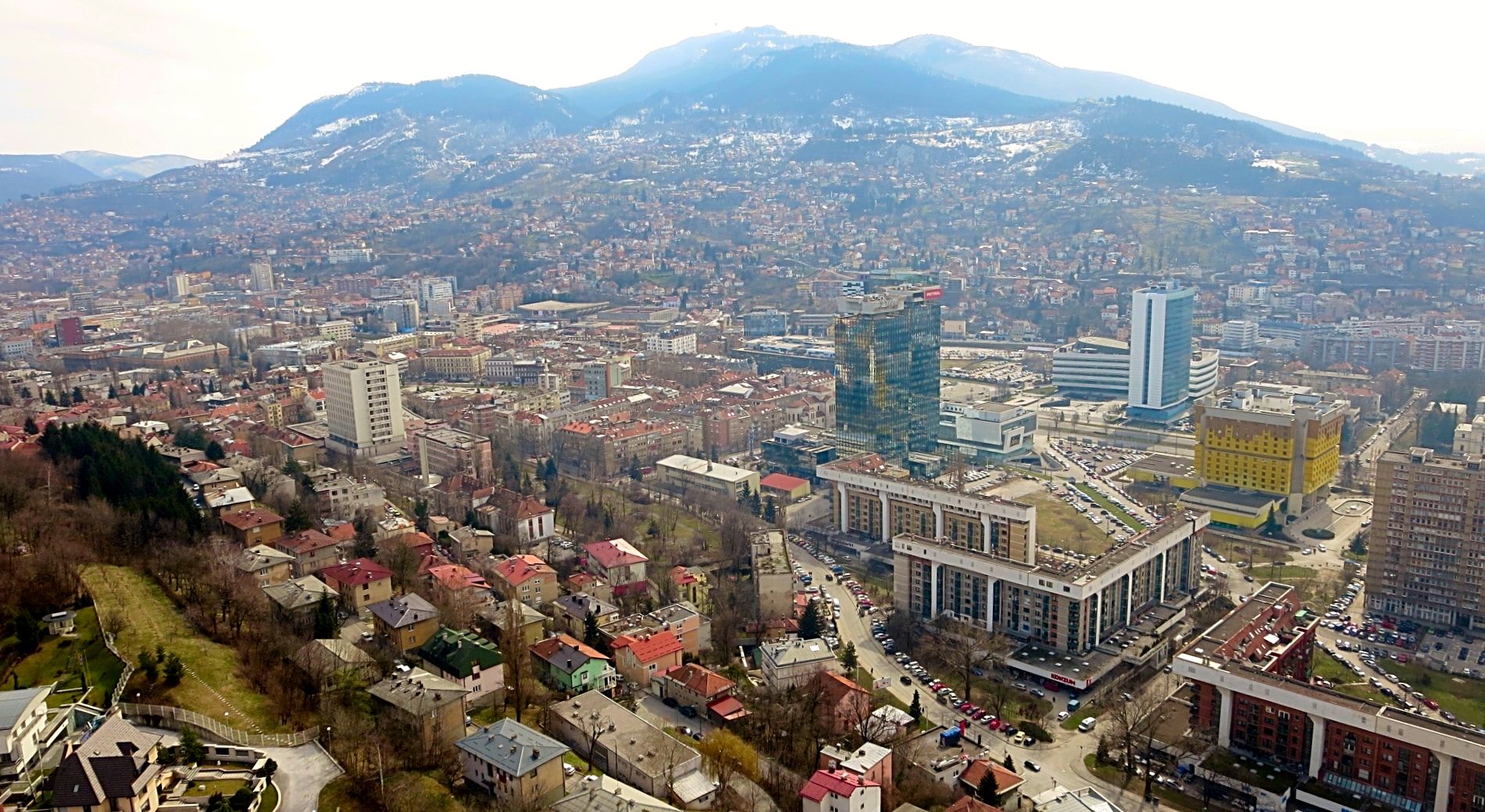 The view from the tower really give you an appreciation of the layout of the city.
Foyer of Avaz Twist Tower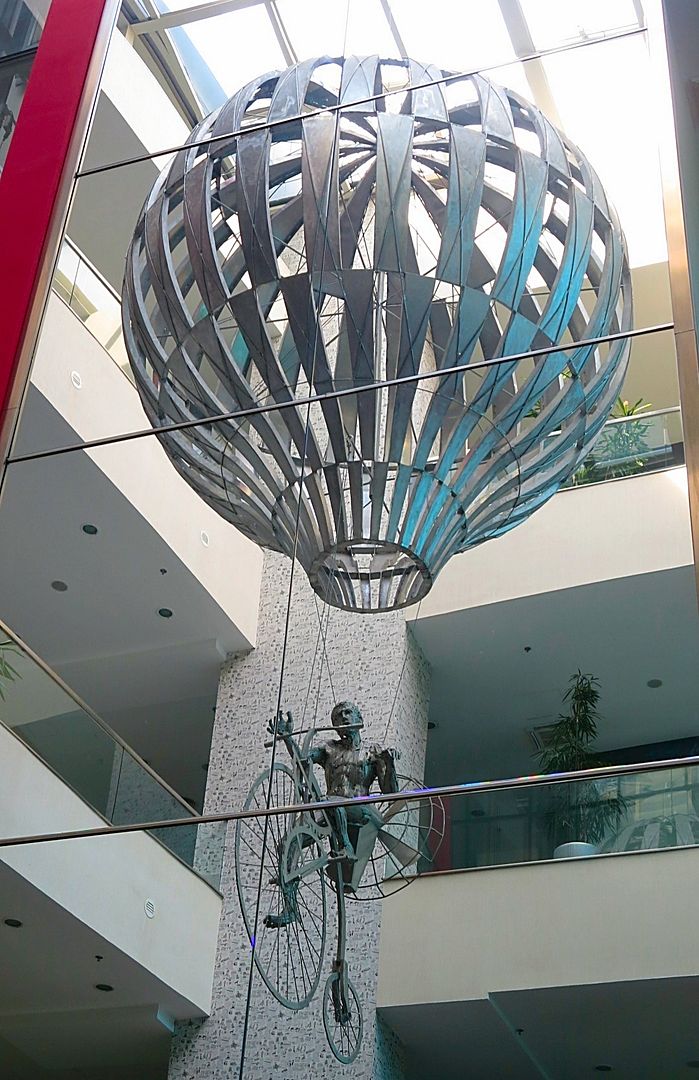 This huge interesting sculpture dominates the foyer of the Avaz Twist Tower.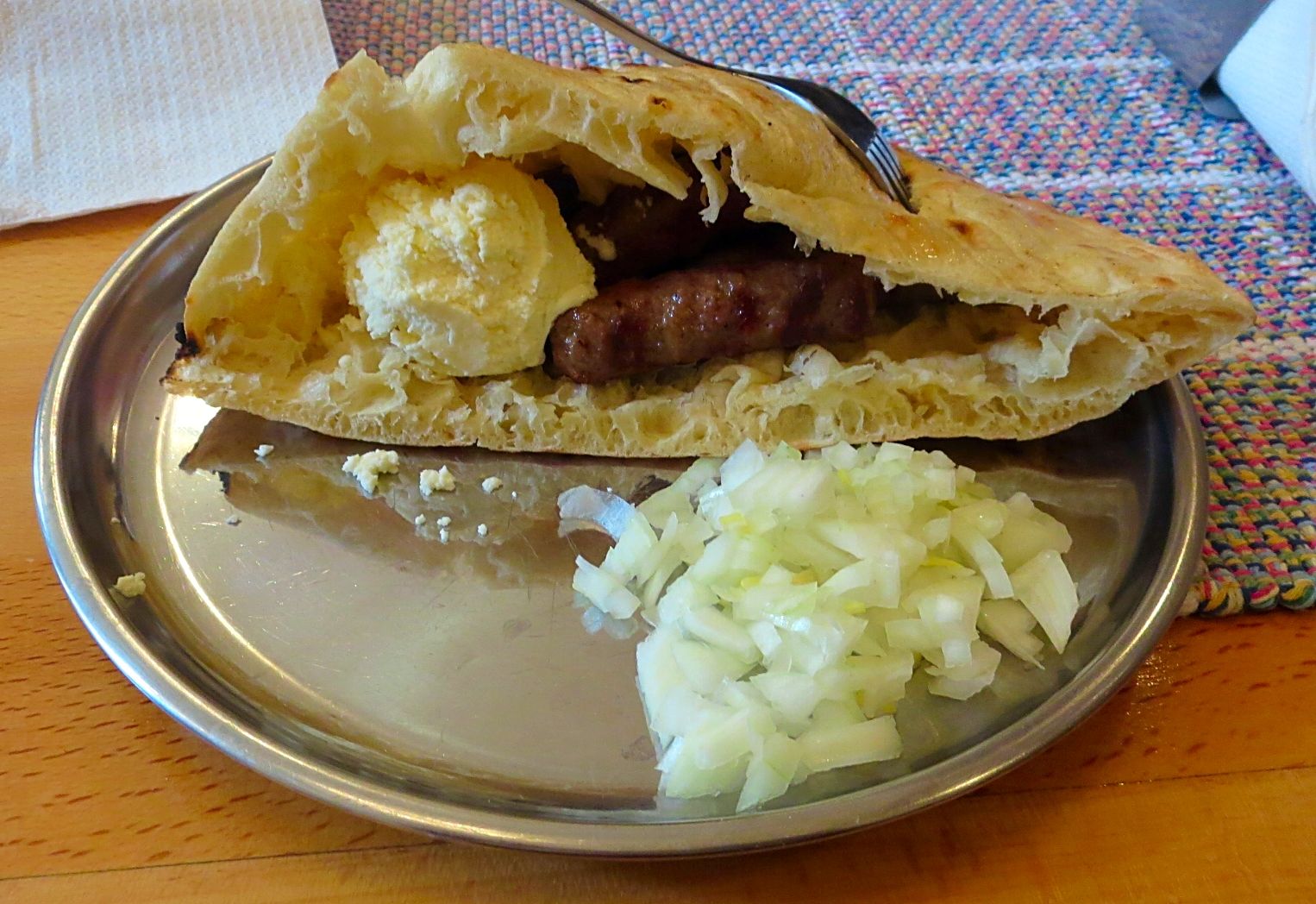 Ćevapi has its origins in the Balkans during the Ottoman period, and represents a regional specialty similar to the kofte kebab. I had one in Dudbovnik and was rather disappointed, however in Bosnia they were perfect, in fact I ate them three days in a row, twice for lunch and once for breakfast.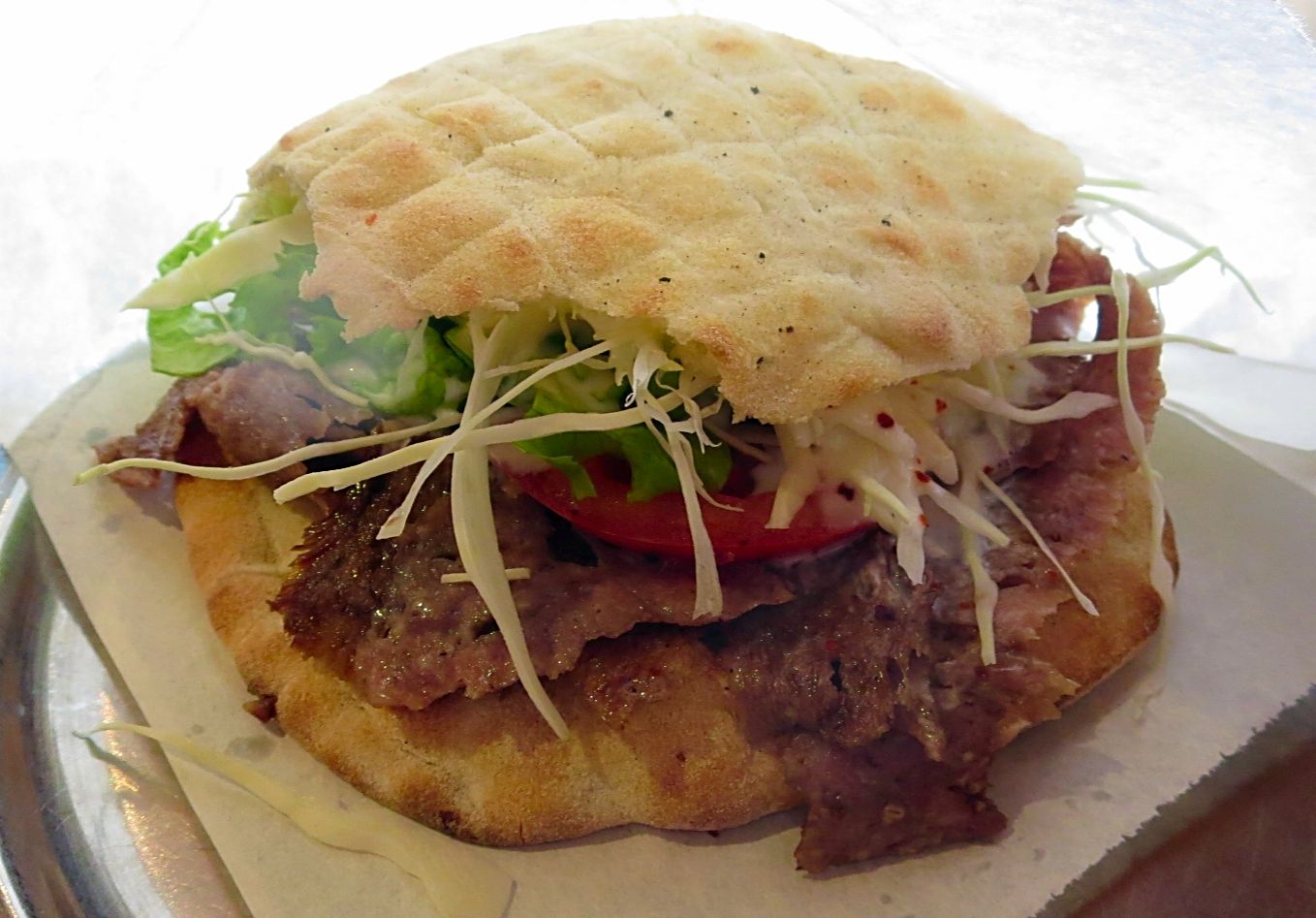 Another specialty is the Donner Kebab origininally from Turkey, delicious but for me the Cevapcici wins hands-down. 🙂
Every day they play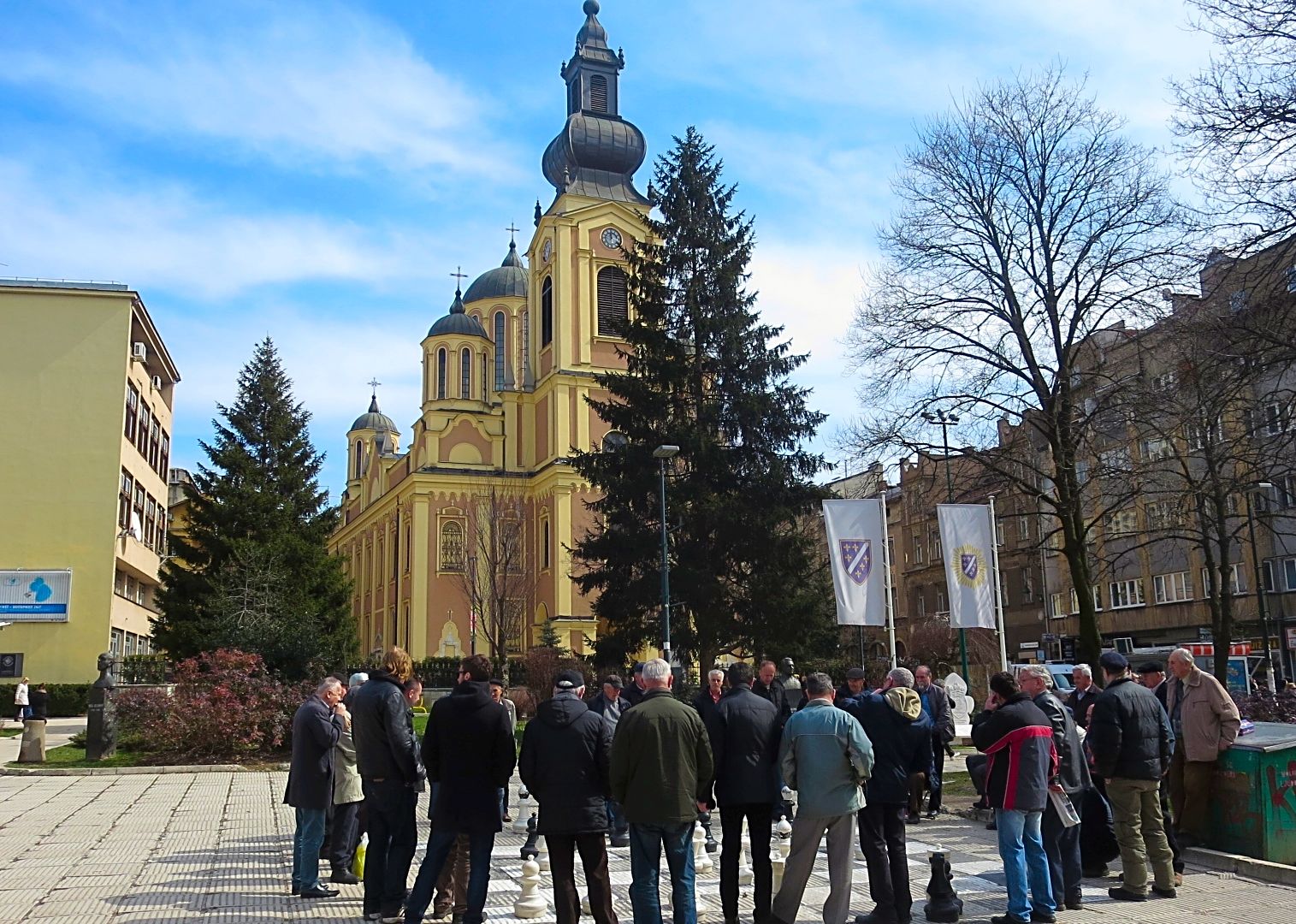 They also debate every move in loud voices while playing, the onlookers shout advice to the opponents.
Chess in Sarayevo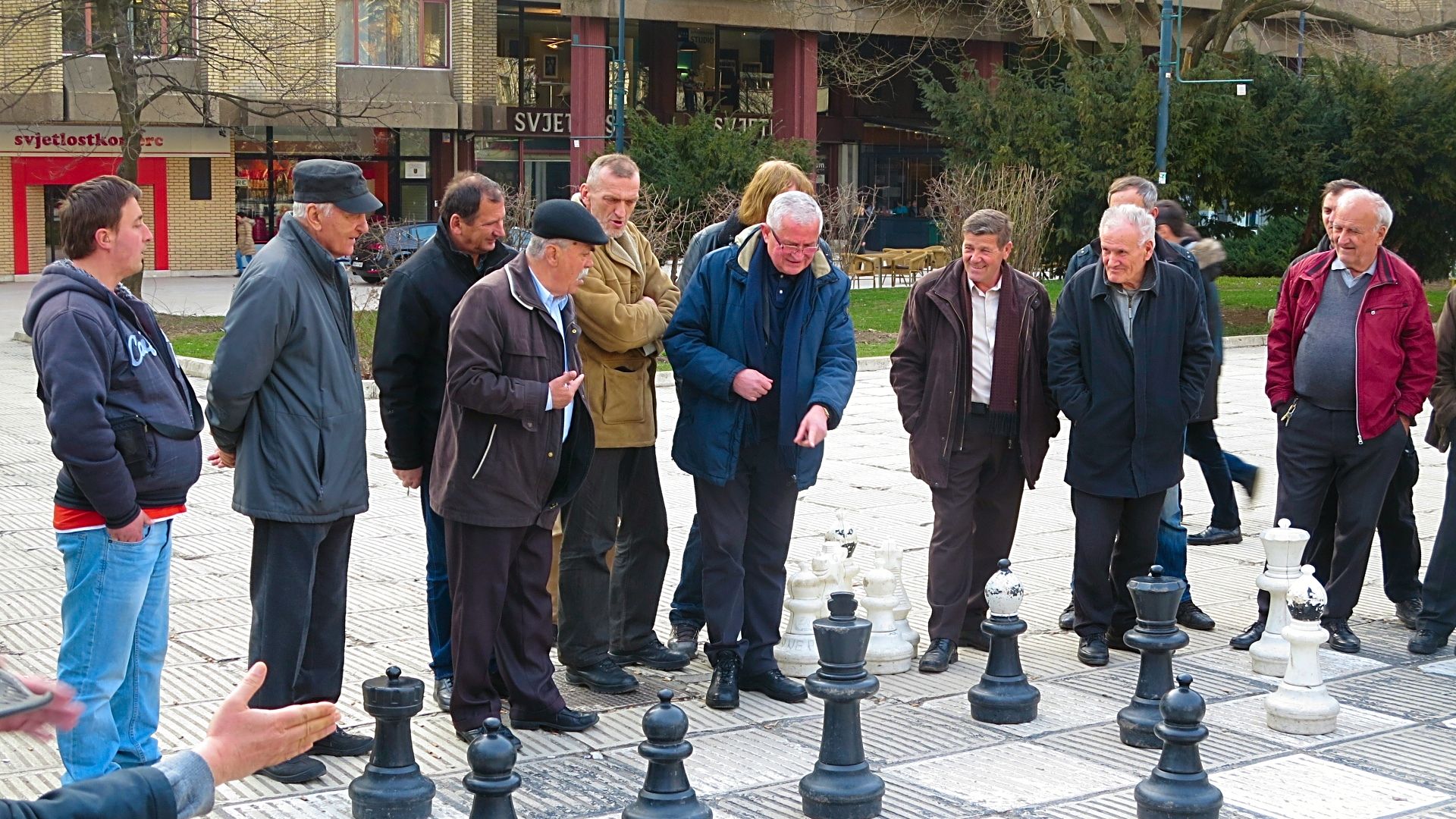 I think I have got you now.
Orthodox Church
By now you can probably see there are many photo opportunities in Sarajevo.
Taslihan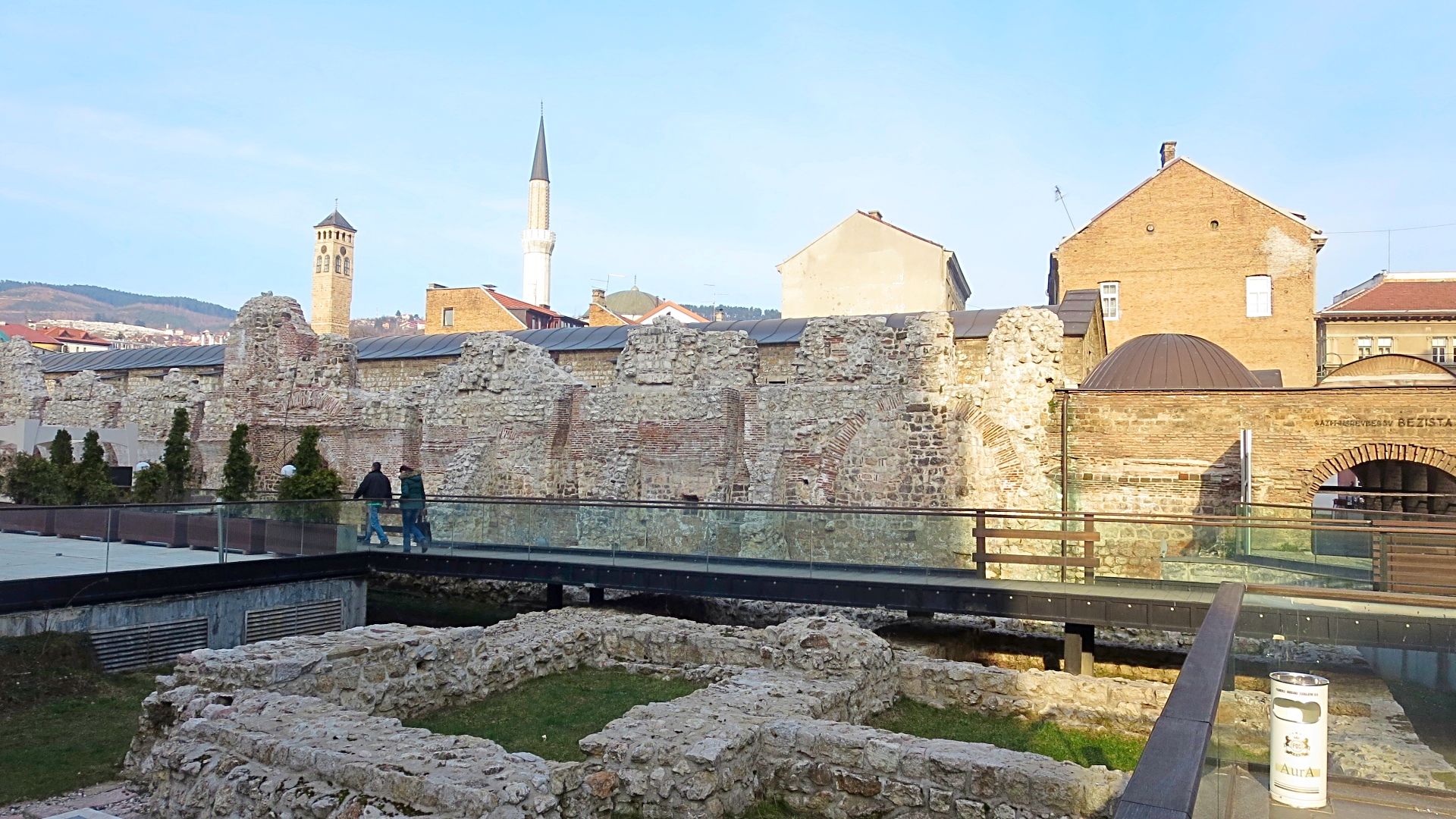 Taslihan was built in 1543 as the Ghazi Husrev-Bey's waqf. It had a fountain, mosque, yard, shops and storage rooms.It was severely damaged in several fires that struck Sarajevo.
Favorite pastime is drinking coffee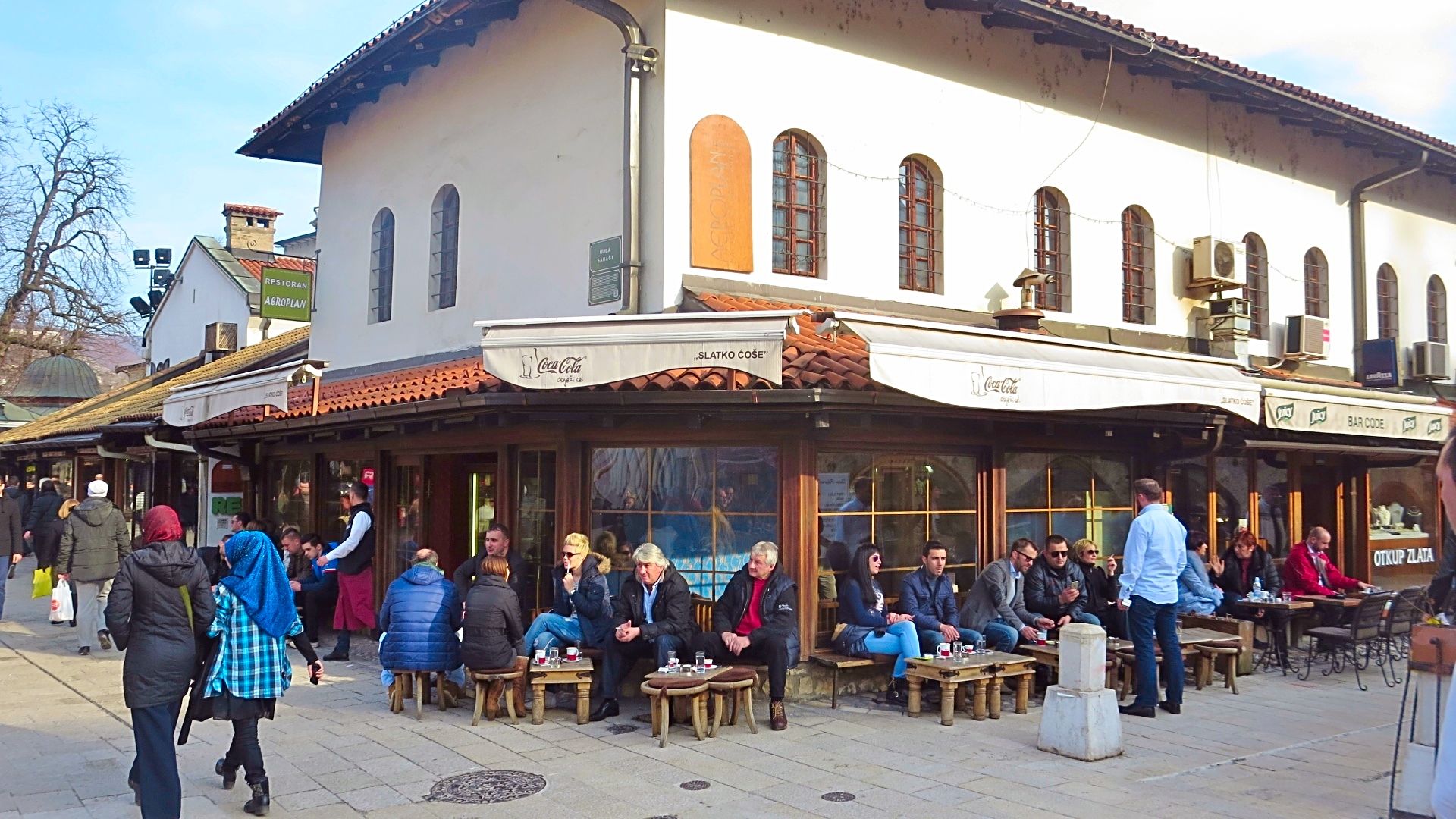 No different to most other European cities, drinking coffee on the side-walk while being bought up to date with the latest gossip.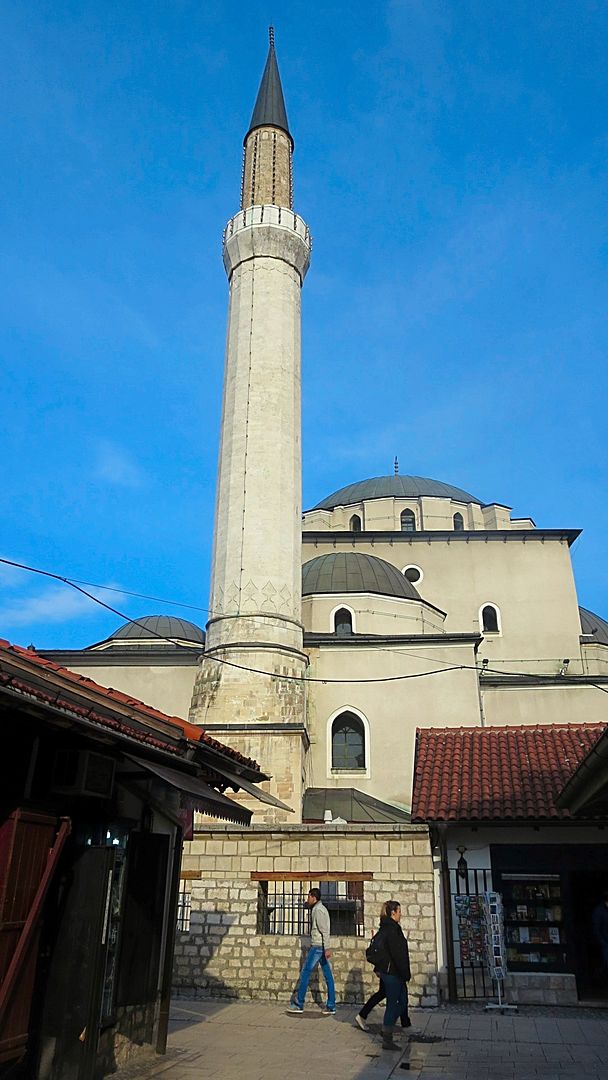 During the Siege of Sarajevo, Serbian forces purposely targeted many centers of the city's culture, having suffered a significant amount of destruction, the reconstruction of the Mosque started with foreign help in 1996, right after the war.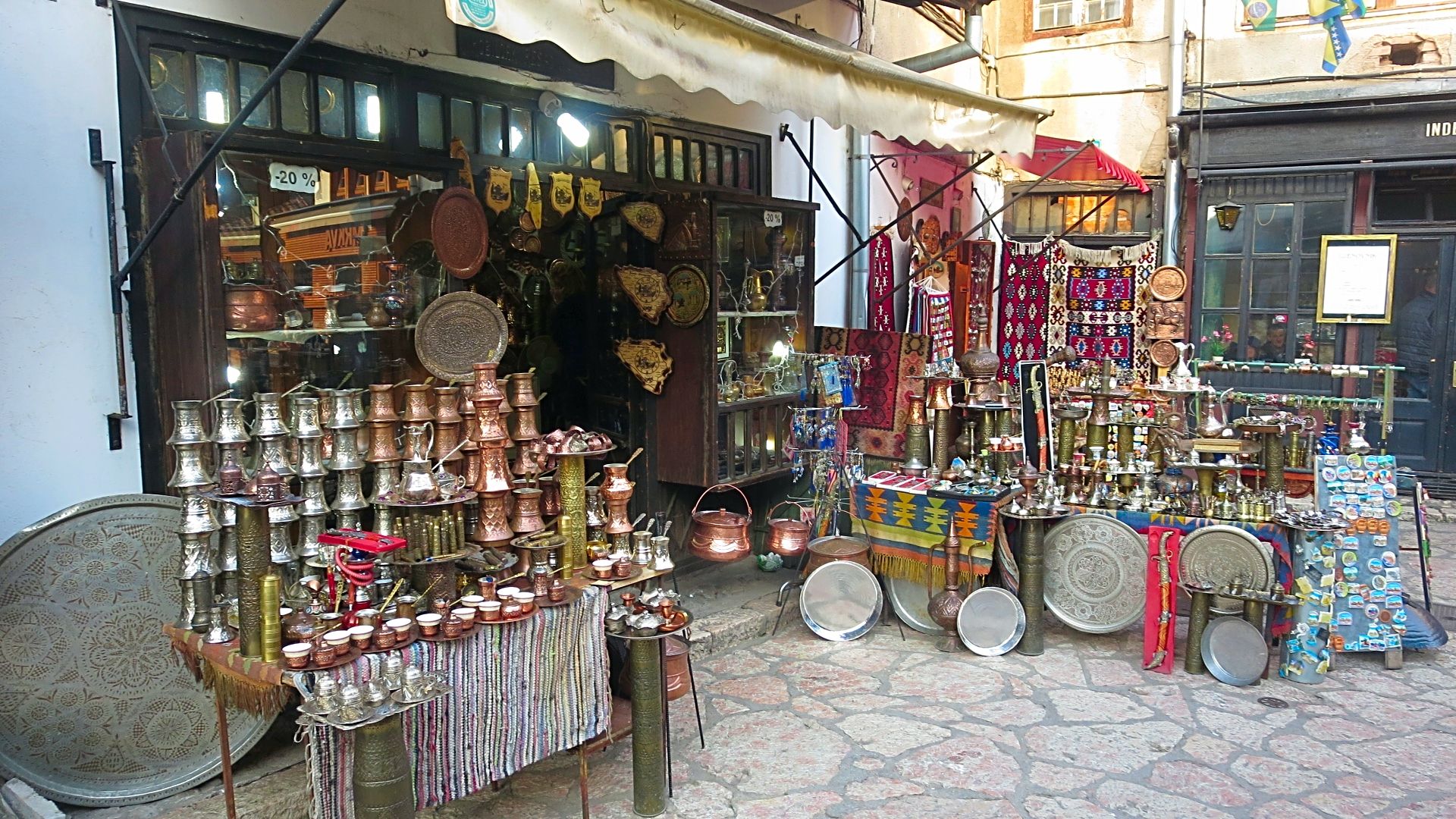 Baščaršija was built in 1462 when Isa-Beg Isaković built the Ishaković han, in addition to its many shops. At that time, most of the inhabitants of Sarajevo lived in the vicinity of the Emperor's Mosque. Therefore, Isa-Beg Isaković built a bridge across the Miljacka to focus the main Sarajevo suburb and a new economic center of the city, Baščaršija.
Sarajevo tram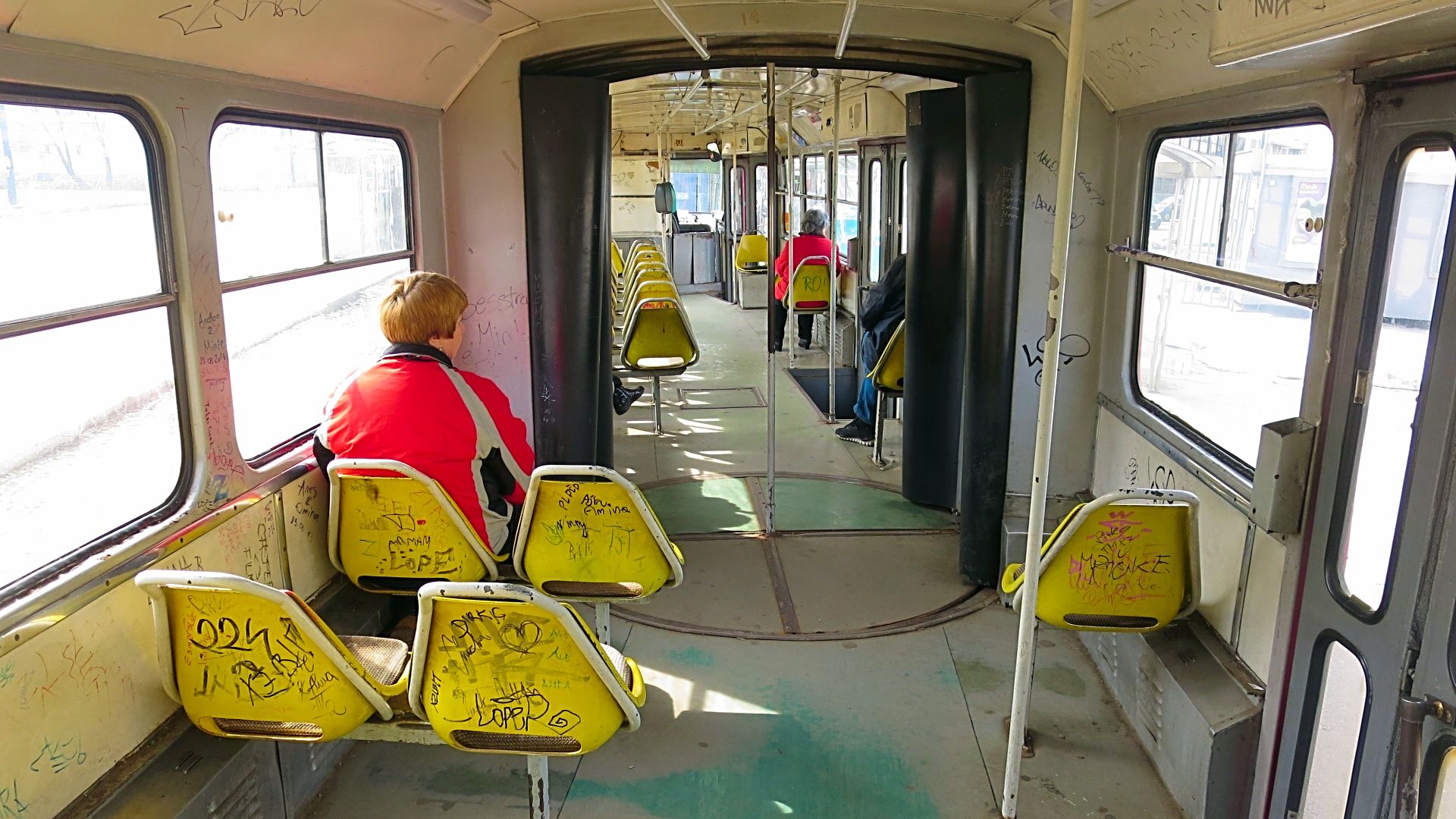 The trams are not too flash, they can also be expensive if you don't validate your ticket on board. I was lazy and paid a $20 fine when two Bosnian thugs checked my 50 cent ticket and found I had not validated it, c'est la vie. 🙂
Dveri restaurant in Sarajevo Bosnia capital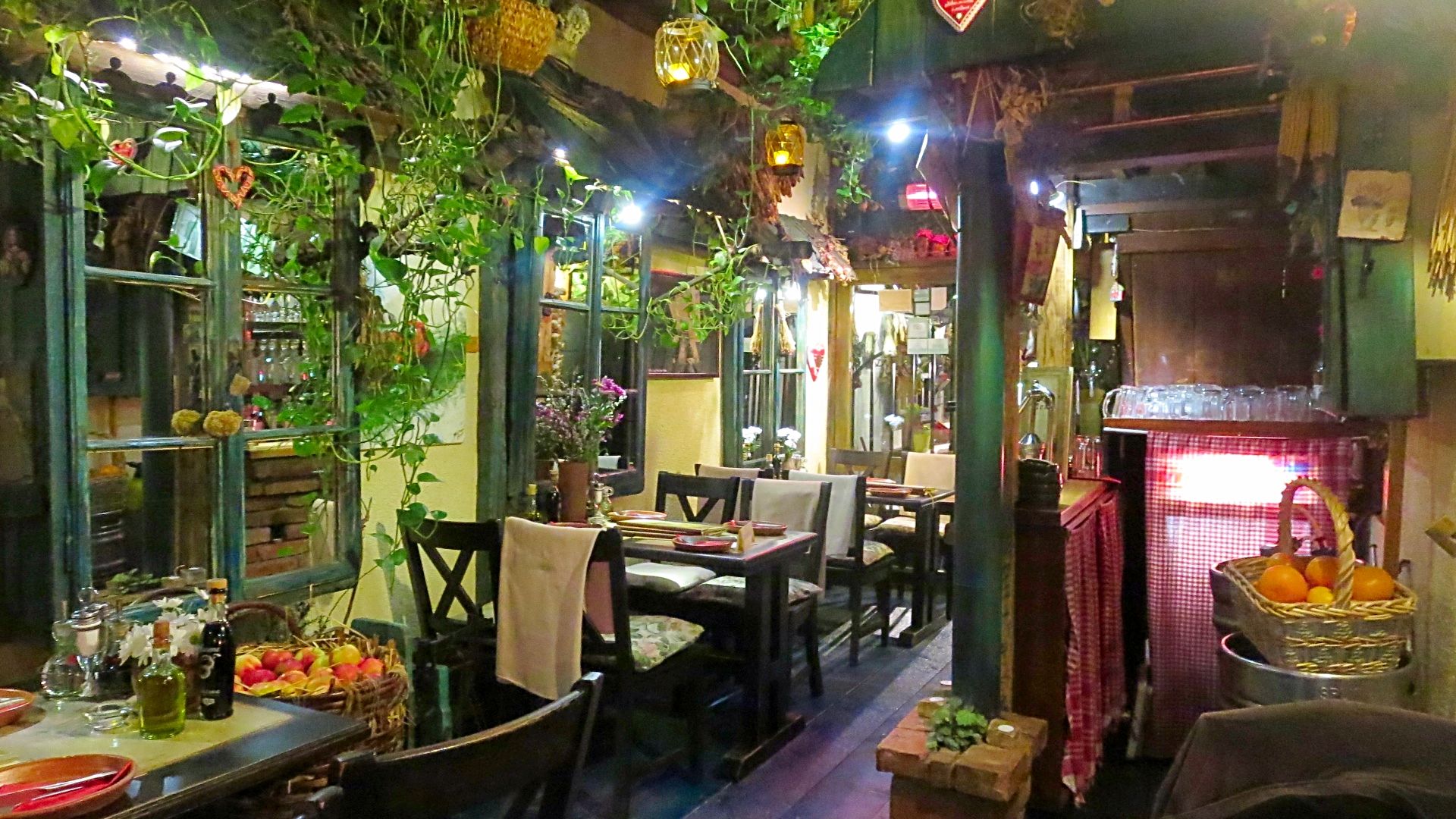 I had dinner at this highly rated restaurant two nights in a row, it was very close to my hotel and quite unique. The veal soup was sensational, I returned the 2nd night just to have it again.
Dveri veal soup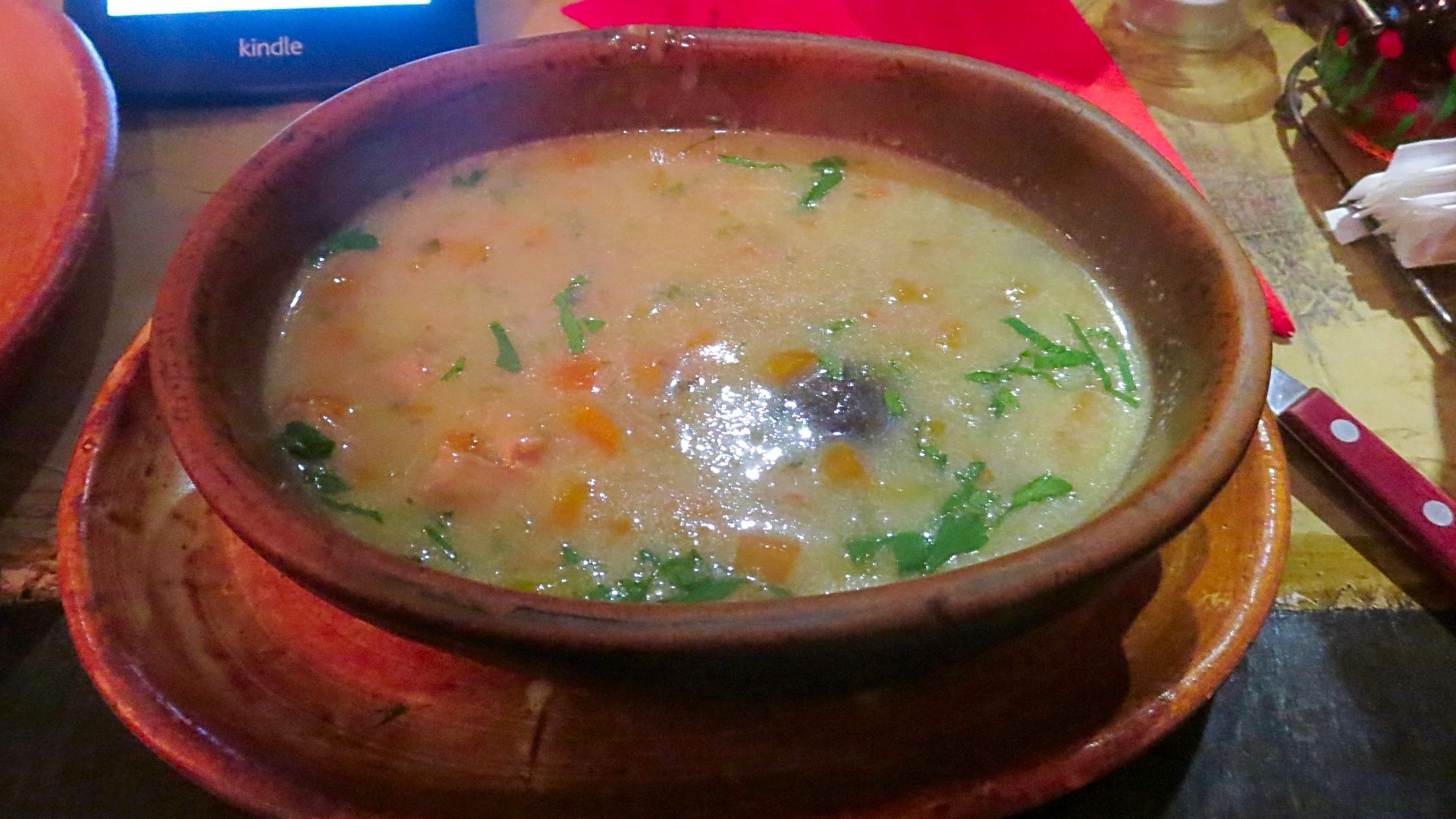 Tripadvisor rate Dveri 9th out of 339 restaurants in Sarayevo.
Dveri is quite unique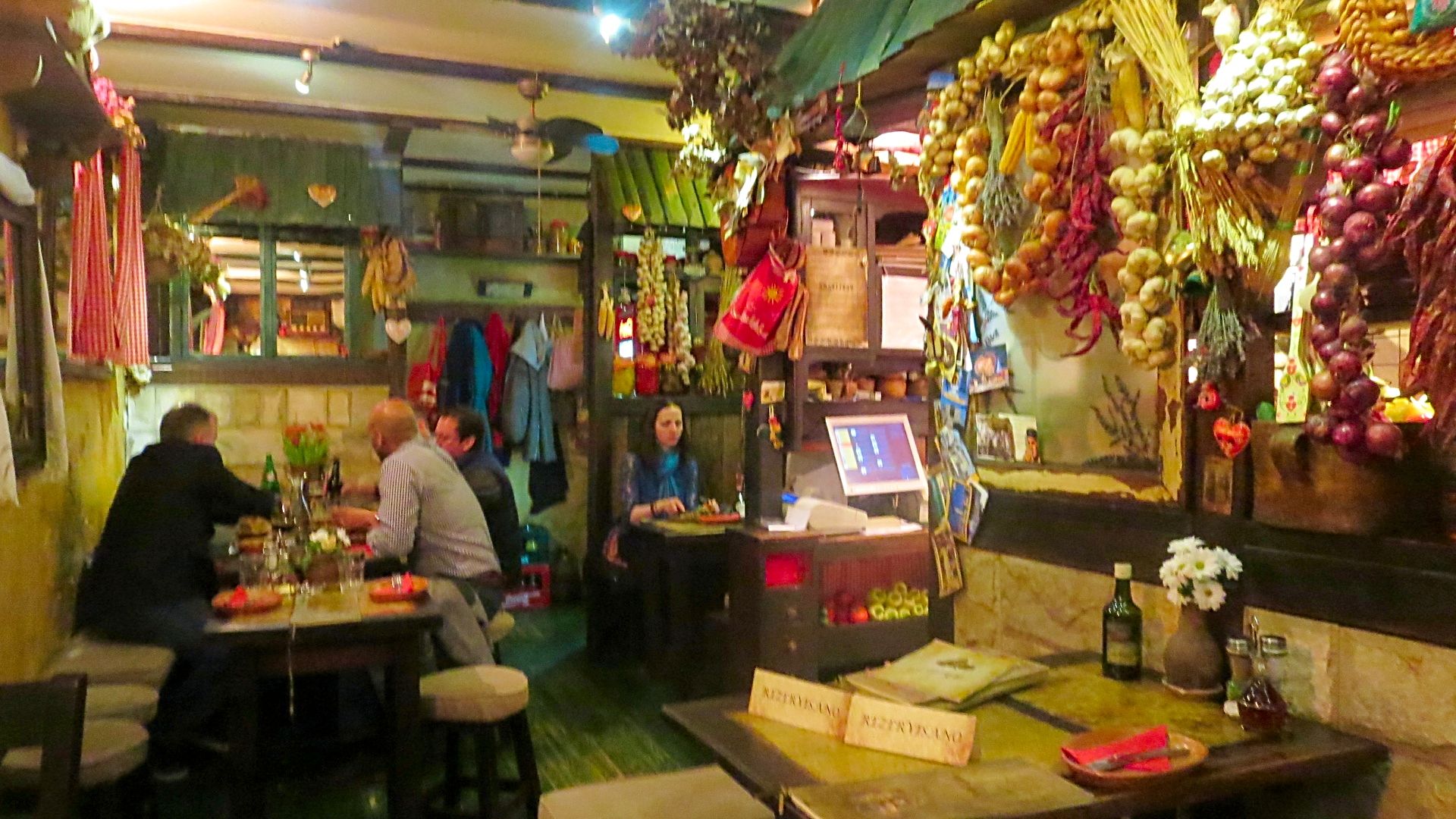 Many thanks to TripAdvisor once again for helping me find another terrific restaurant.
Farewell from Sarajevo
Thanks for visiting my Sarajevo Bosnia Herzegovina Capital photo blog, I'm heading back to Zagreb for one night before taking a train to Budapest.
Please check out these fabulous posts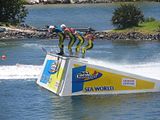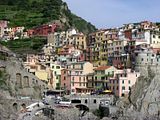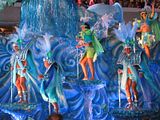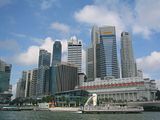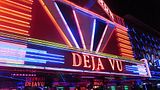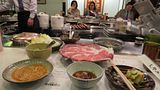 Great hotel room rates anywhere in the world if you book
through these links below. Book now & pay later.
Free cancellation.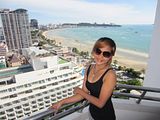 That's all folks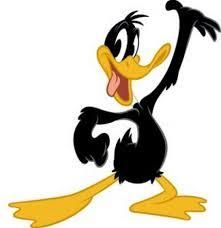 Mostar in Herzegovina was a real surprise packet.
After Sarajevo I went back to Zagreb.
This gallery contains 3 photos