December 7, 2014 by David Herd
The very best of Italy
Vernazza seaside village Cinque Terre Italy
Vernazza seaside village Cinque Terre Italy is the second village after Monterosso and before Corniglia. We chose to stay here because we could park the car close to the village. First records recognizing Vernazza as a fortified town date back to the year 1080. Referred to as an active maritime base of the Obertenghi, a family of Italian nobility, it was a likely point of departure for naval forces in defence of pirates.
Great food at Vernazza
In the 1800s, after a long period of stagnation, Vernazza returned to wine production, enlarging and creating new terraced hillsides. The result was a revitalization of Vernazza's commerce. Also at this time, the construction of the Genova–La Spezia rail line began, putting an end to Vernazza's long isolation. The population of Vernazza increased by 60% as a result. Meanwhile, the construction of La Spezia's naval base also proved important to Vernazza in providing employment for many members of the community.
Vernazza at night
On 25 October 2011, Vernazza was struck by torrential rains, massive flooding, and mudslides that left the town buried in over 4 metres of mud and debris, causing over 100 million euro worth of damage. The town was evacuated and remained in a continued state of emergency
Such a peaceful setting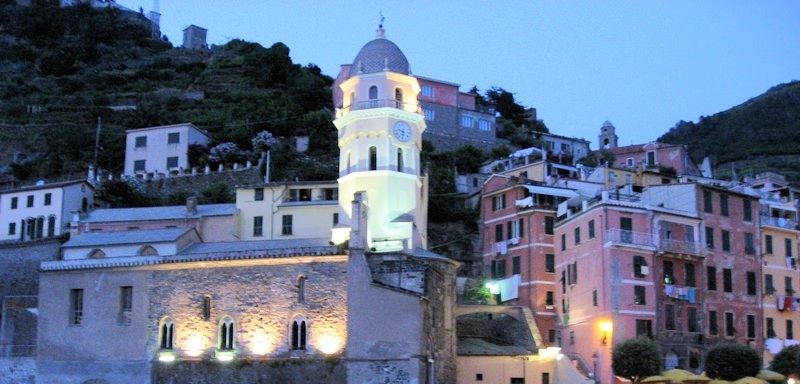 With the arrival of the 20th century, Vernazza experienced a wave of emigration as working the land was viewed as dangerous and the culprit of disease, and the ability to further exploit agriculture diminished.
Sandstone buildings
In 1997, the Cinque Terre was recognised as a World Heritage Site by UNESCO and in 1999 the National Park of the Cinque Terre was born. Today the main source of revenue for Vernazza is tourism. However, as a testimony to the strength of centuries-old tradition, fishing, wine and olive oil production still continue to take place.
Narrow Vernazza lanes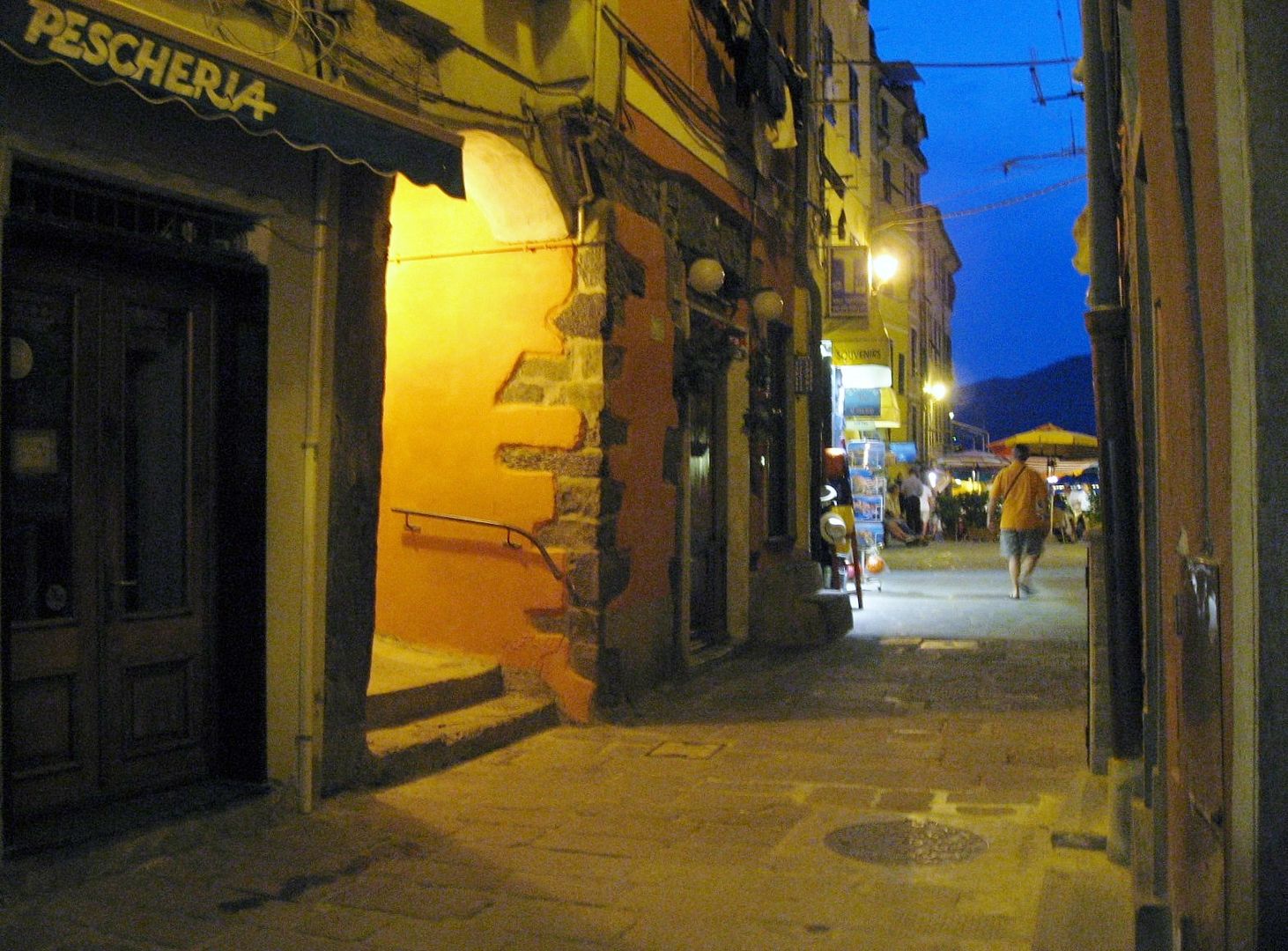 Grat atmosphere at night wandering through the narrow streets.
Busy Vernazza restaurant
This delightful restaurant was right next to my apartment.
Drinks with Jodie O'Neil and Deborah Holliday
The girls & I travelled to Vernazza Cinque Terre from Breil Sur Roya just north of Monaco where we have been staying in a friends apartment.
Lots of gossip in Vernazza
There could be some morning gossip happening here.
Vernazza surrounded by hills
The steep hills behind Vernazza seaside village Cinque Terre Italy.
Dining at sunset
I enjoyed dinner way up in that restaurant.
My two lovely travelling companions from the Gold Coast in Australia.
Hello! I'm looking for David Herd from Australia.
In Vernazza seaside village Cinque Terre Italy I should be so lucky. 🙂
This gallery contains 2 photos