February 28, 2015 by David Herd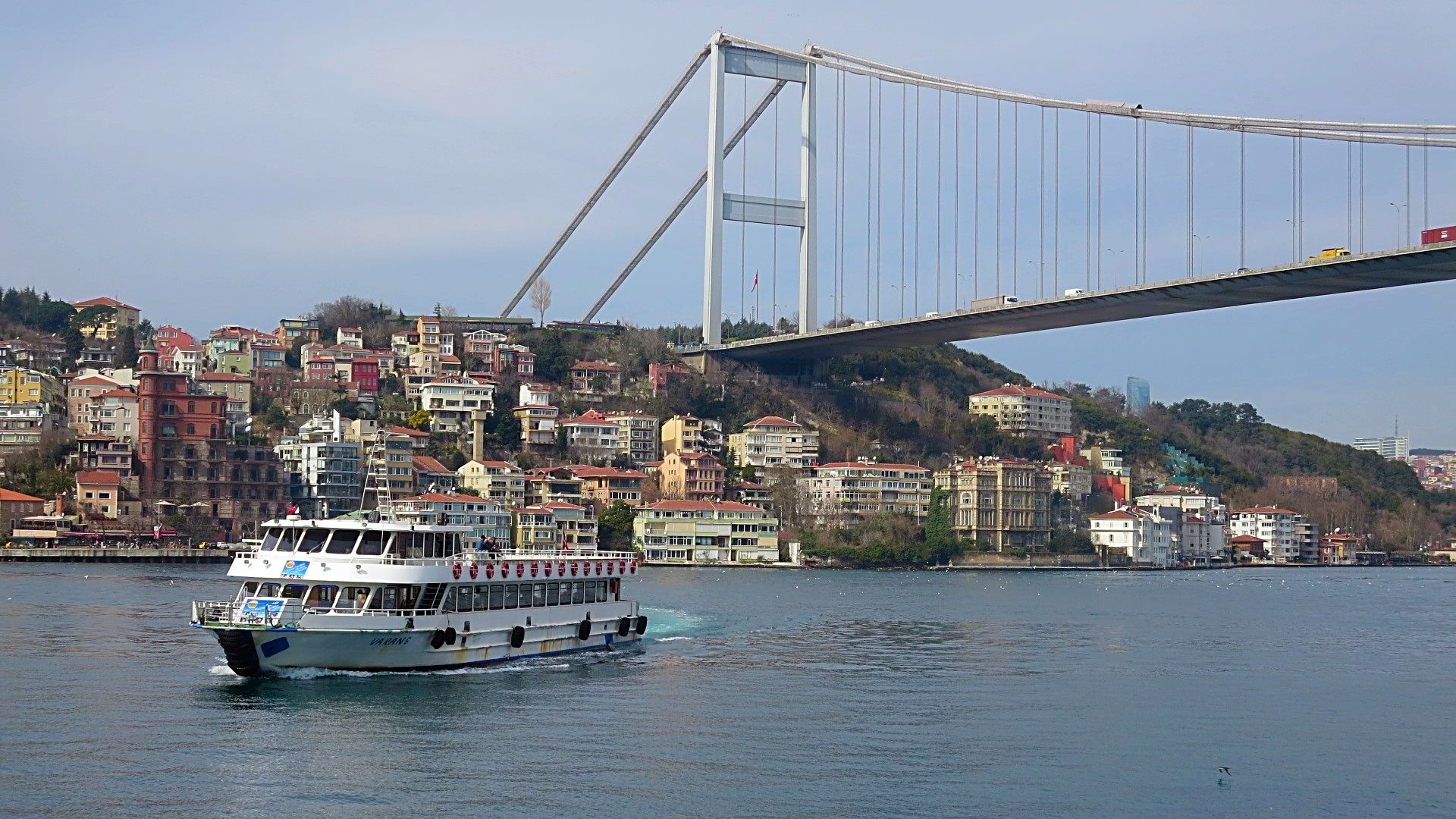 Bosphorus river Cruise Istanbul is a must for your bucket list, I took the long cruise to Anadolu Kavağı, departing 10.30 from Galata Bridge with a 3 hour break for lunch and returning at 4.30.
Bosphorus bridge connecting Europe and Asia was completed in 1973, it is the 22nd longest suspension bridge span in the world.
The trip starts here
The ferry leaves from the Galata bridge for the 1.5 hour cruise to Anadolu Kavağı.
Rumeli Hisarı Fortress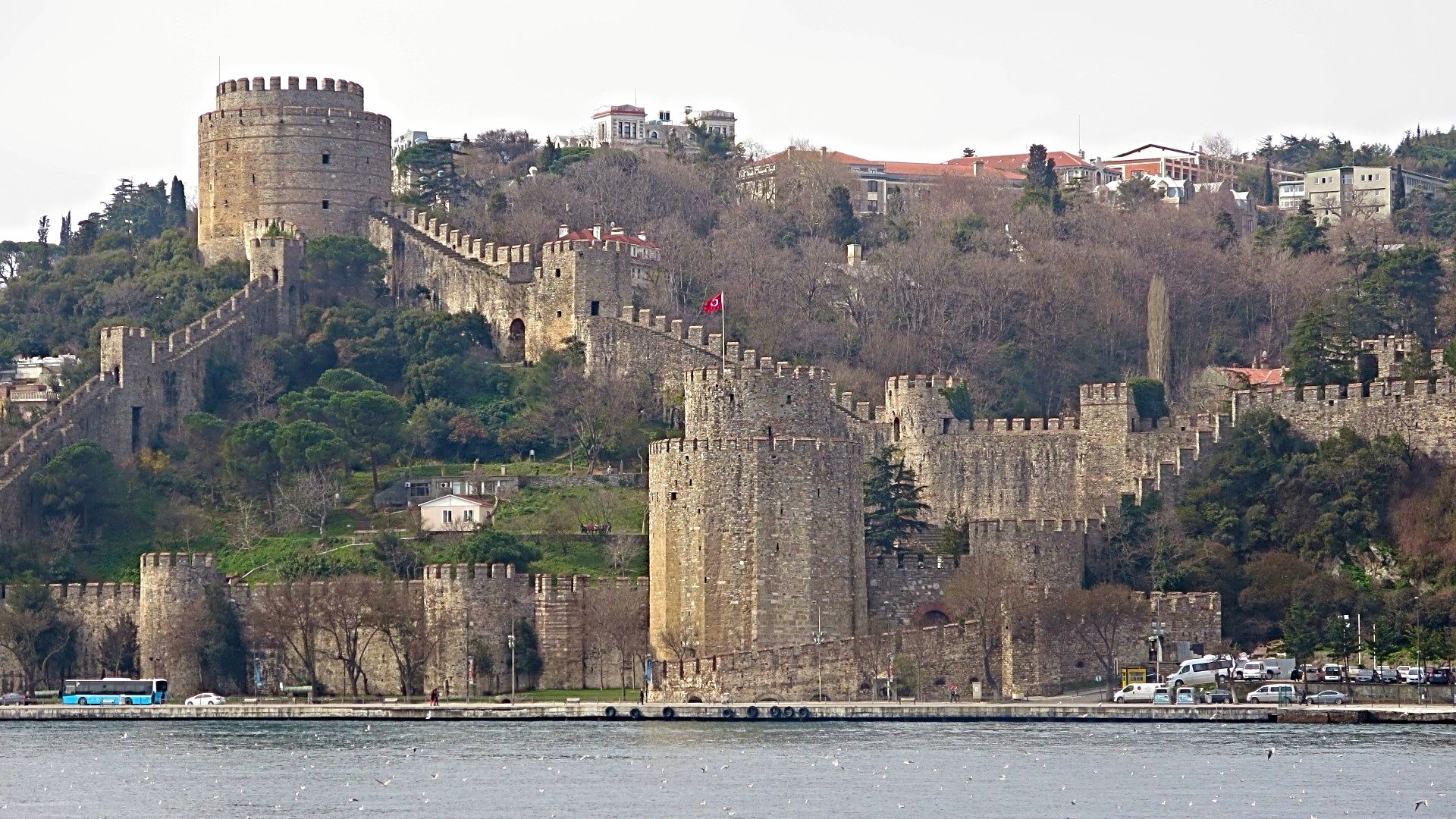 At the narrowest part of the Bosphorus, Sultan Mehmet the Conqueror ordered the great fortress of Rumeli Hisarı to be built on the European shore in order to control commercial and military traffic in preparation for the siege of Constantinople.
Homes on the Bosphorus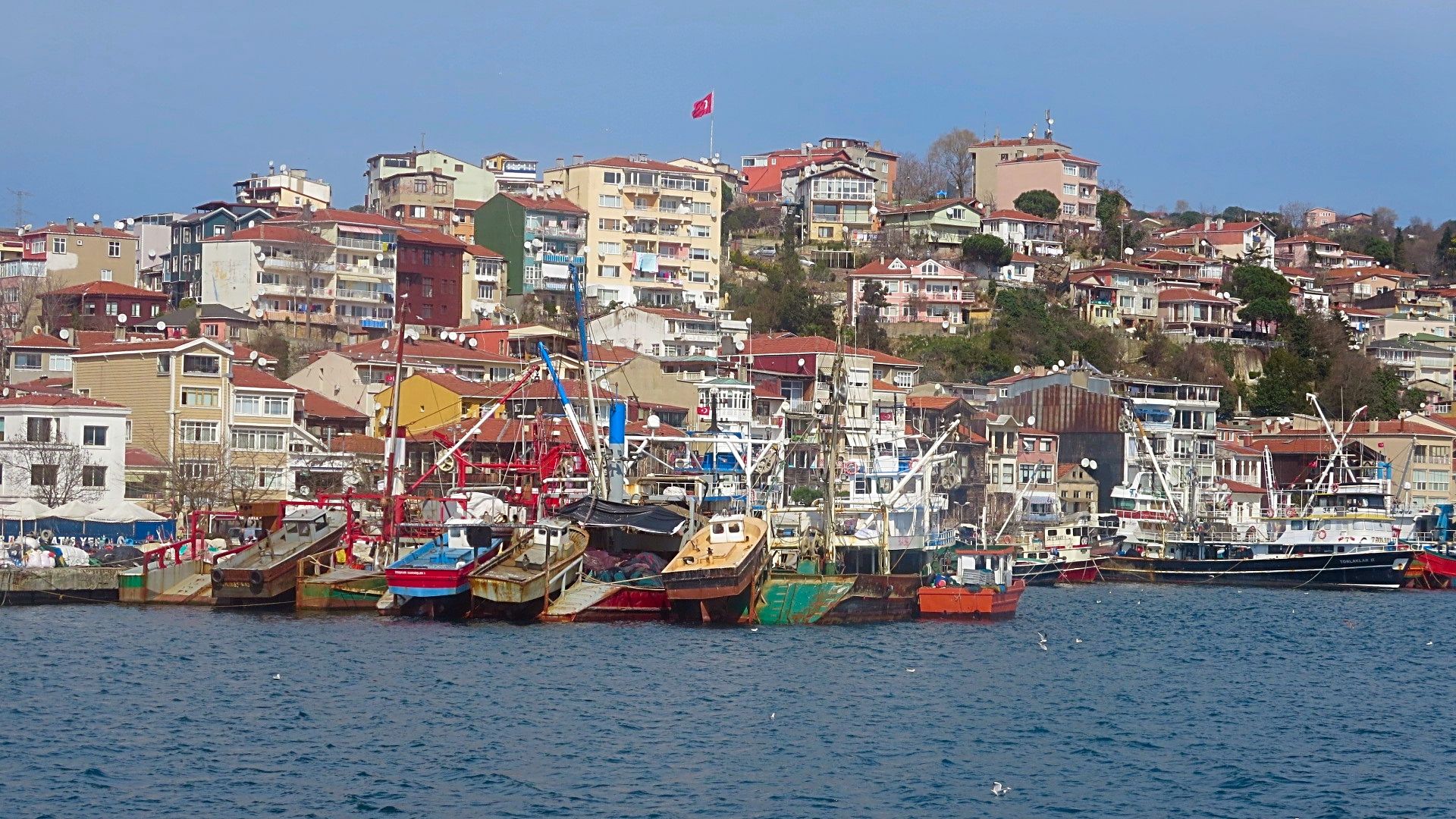 You really get an appreciation of the sheer size of the city when you take the Bosphorus Cruise Istanbul. Anadolu Kavağı is about 25 kms towards the Black sea and on both sides of the river there are thousands and thousands of homes.
Luxury home on the Bosphorus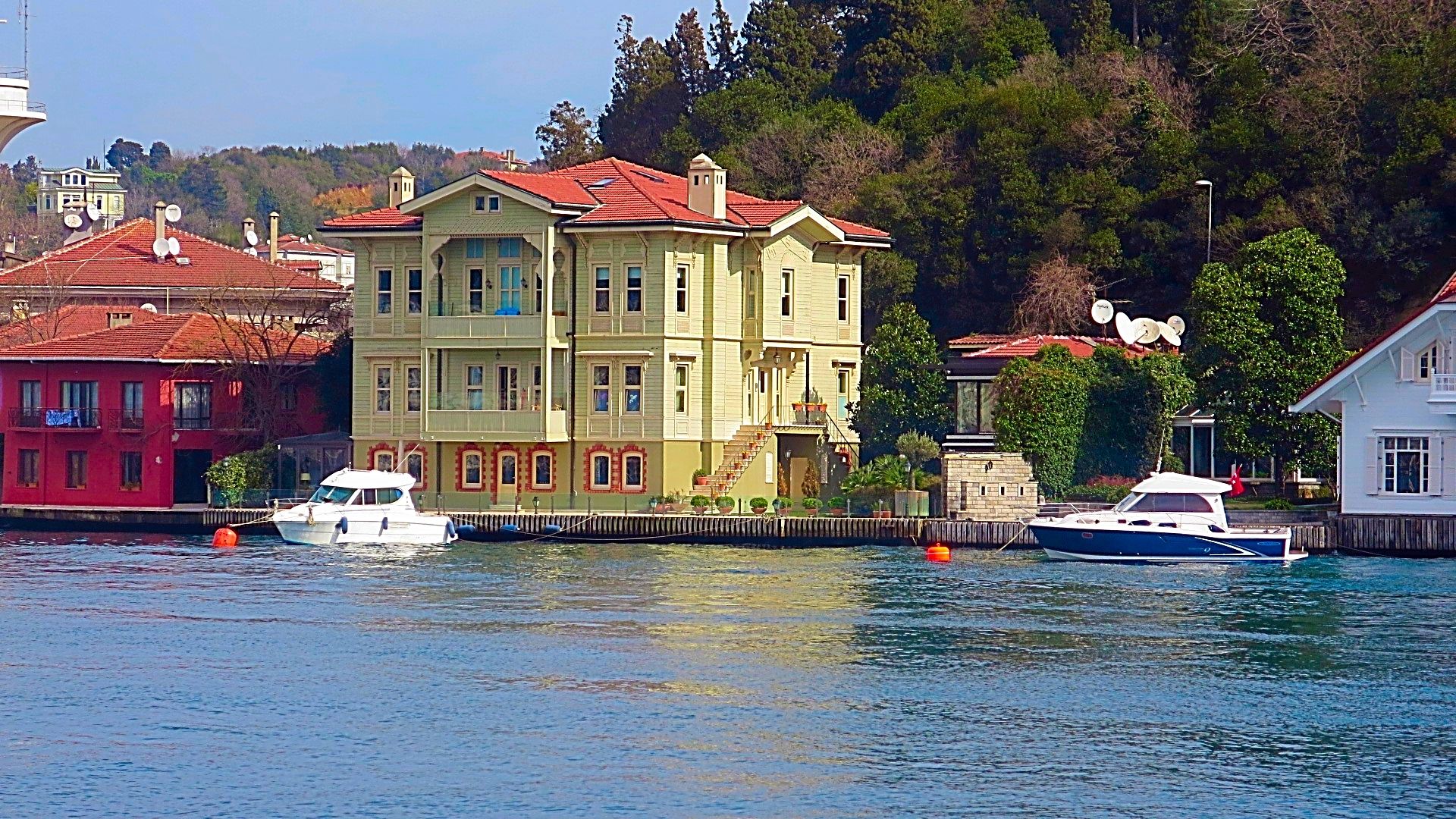 Looking back I realise I should have allocated at least a few more days to explore this interesting part of the world.
Up market Istanbul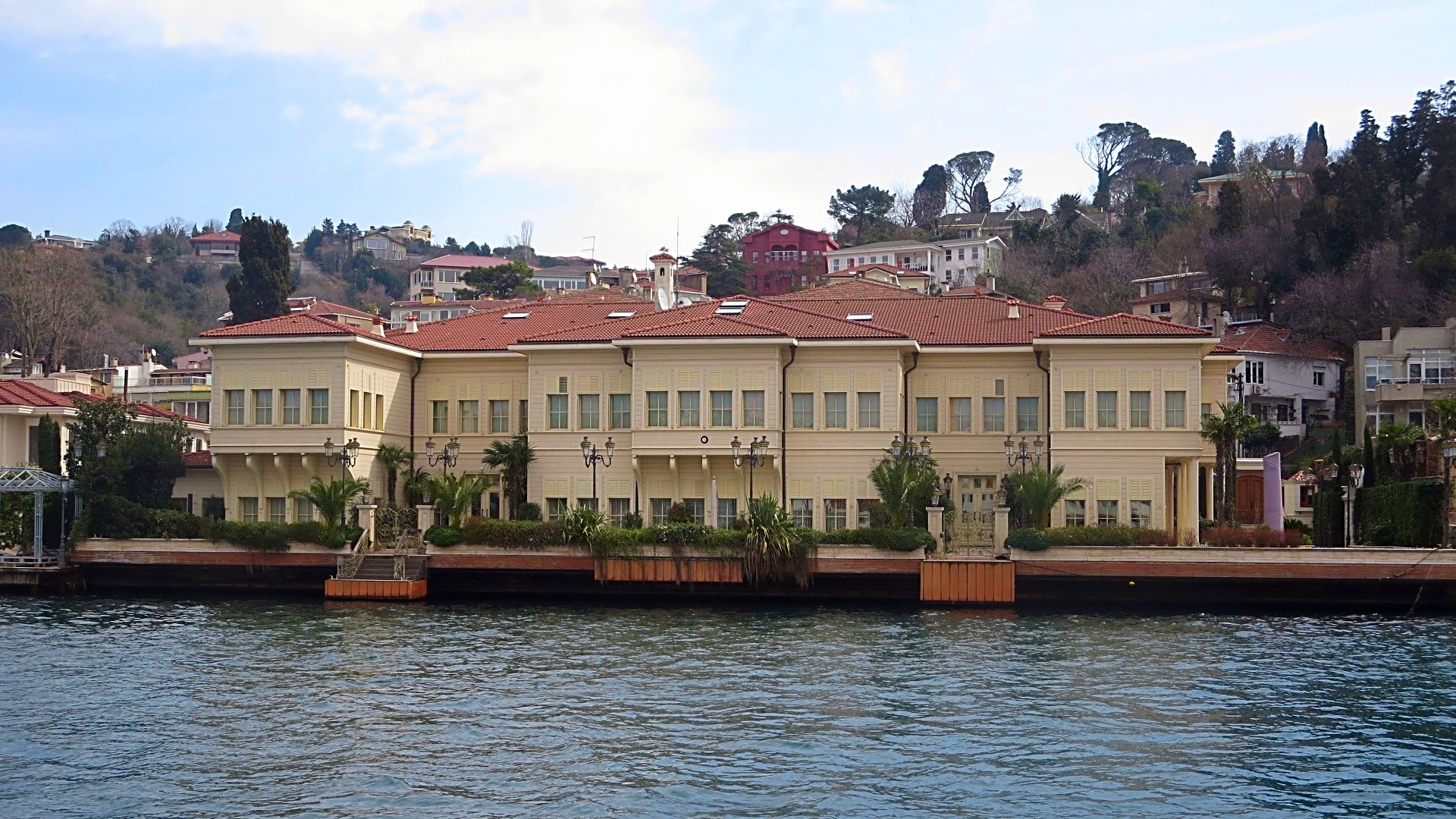 There are many upmarket areas in Istanbul.
We have arrived at Anadolu Kavağı.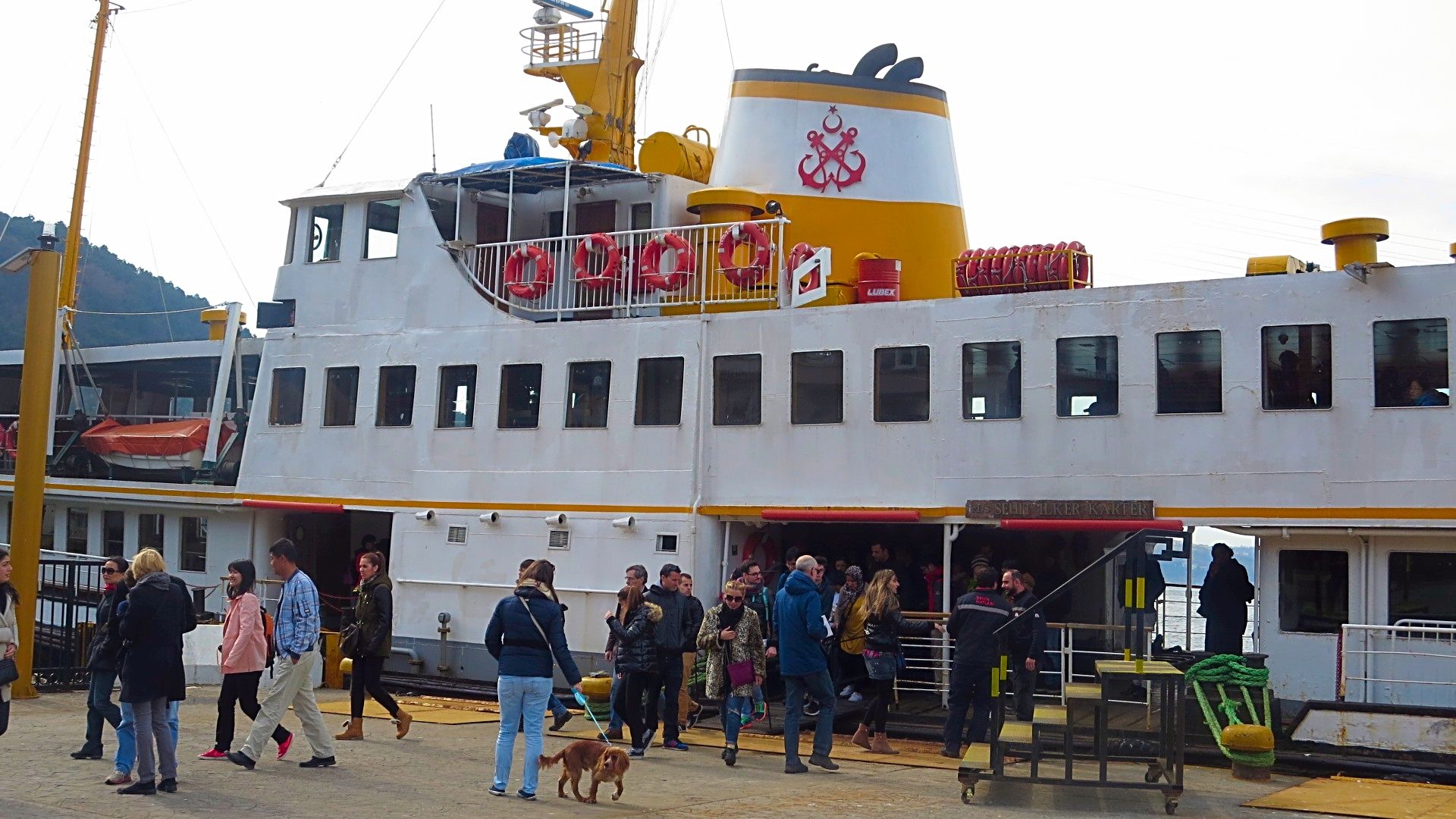 Time to leave the Bosphorus river Cruise and have some lunch.
The restaurants wait for customers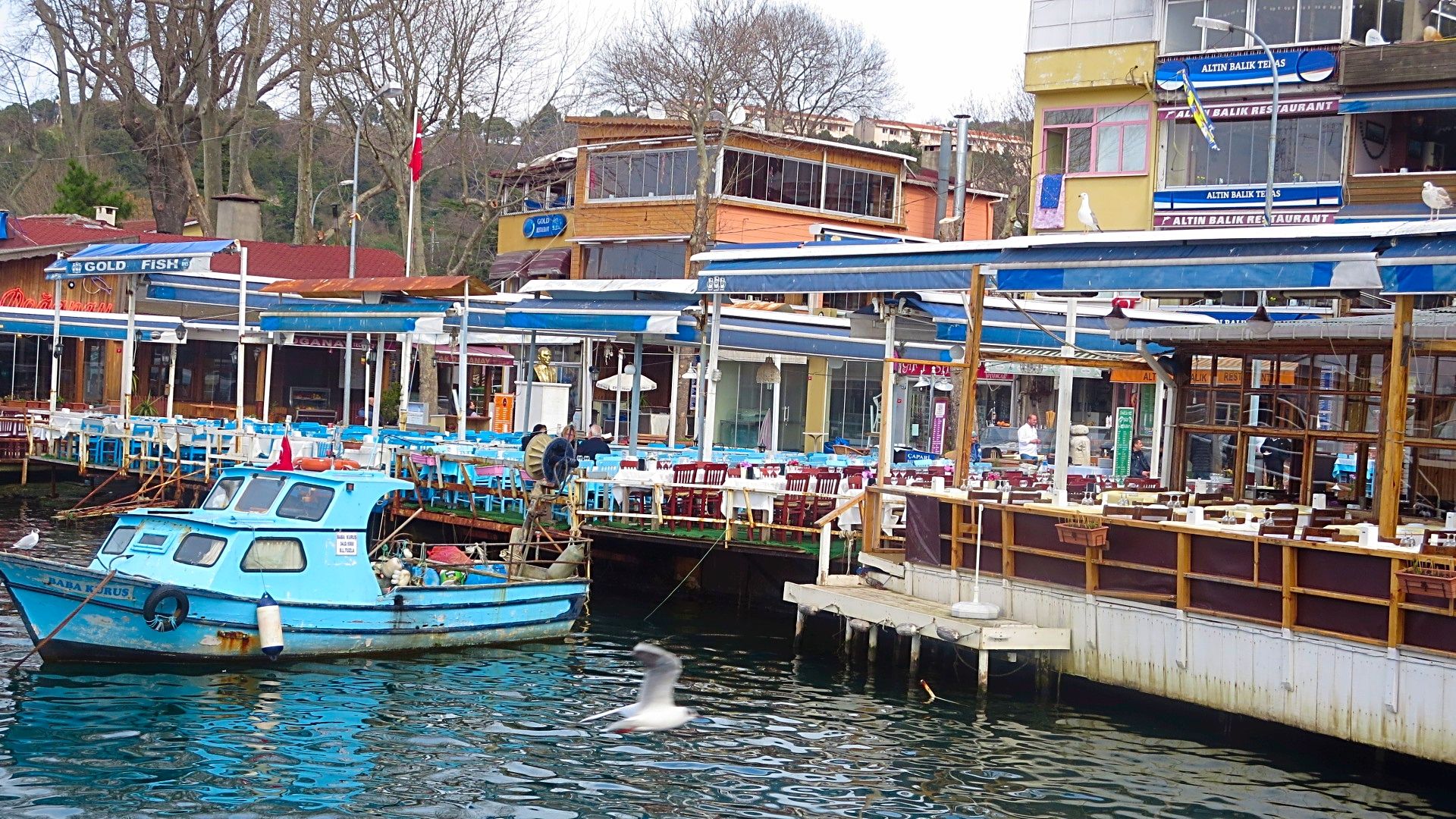 It must be the off season as there are not many people in the restaurants.
Many restaurants to choose from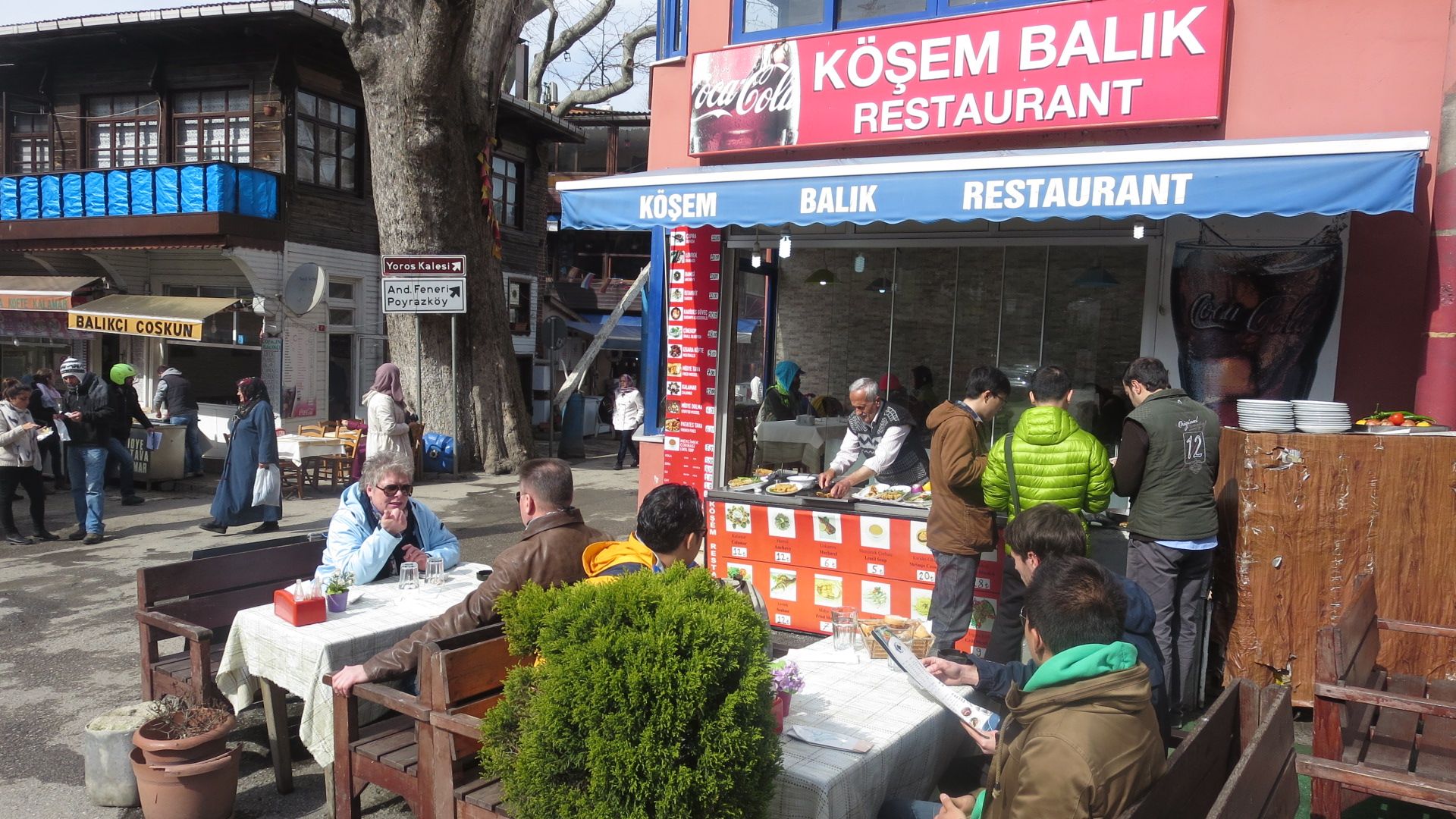 They all compete aggressively for customers, each guy seems to use the same spiel, they say the price of this fish is 20, but for you 16, and so on.
Street cooking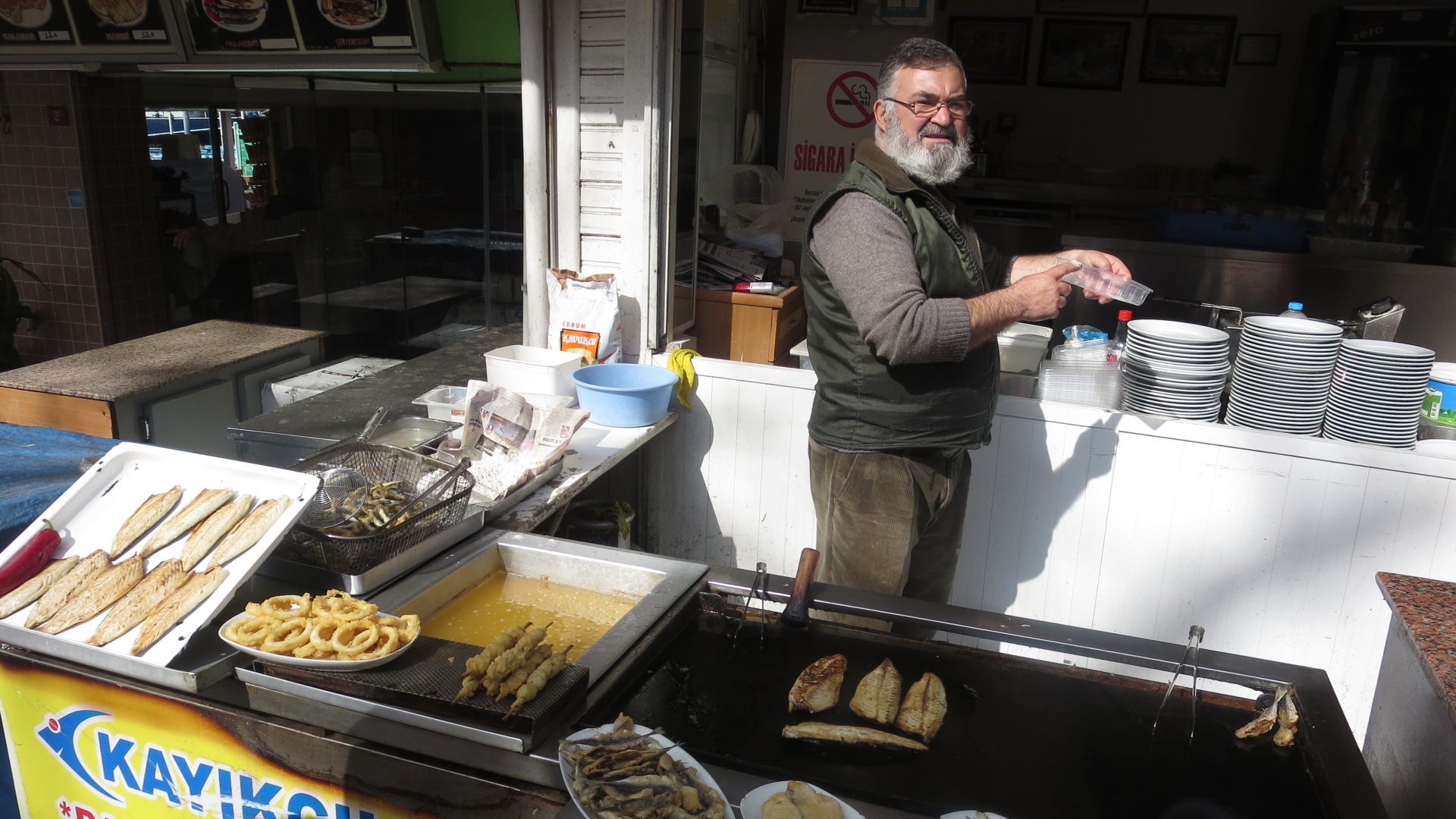 This is a good way to sample the food which is very reasonably priced.
Two very friendly guys
These happy fellows really made you welcome.
The seafood here was reasonably priced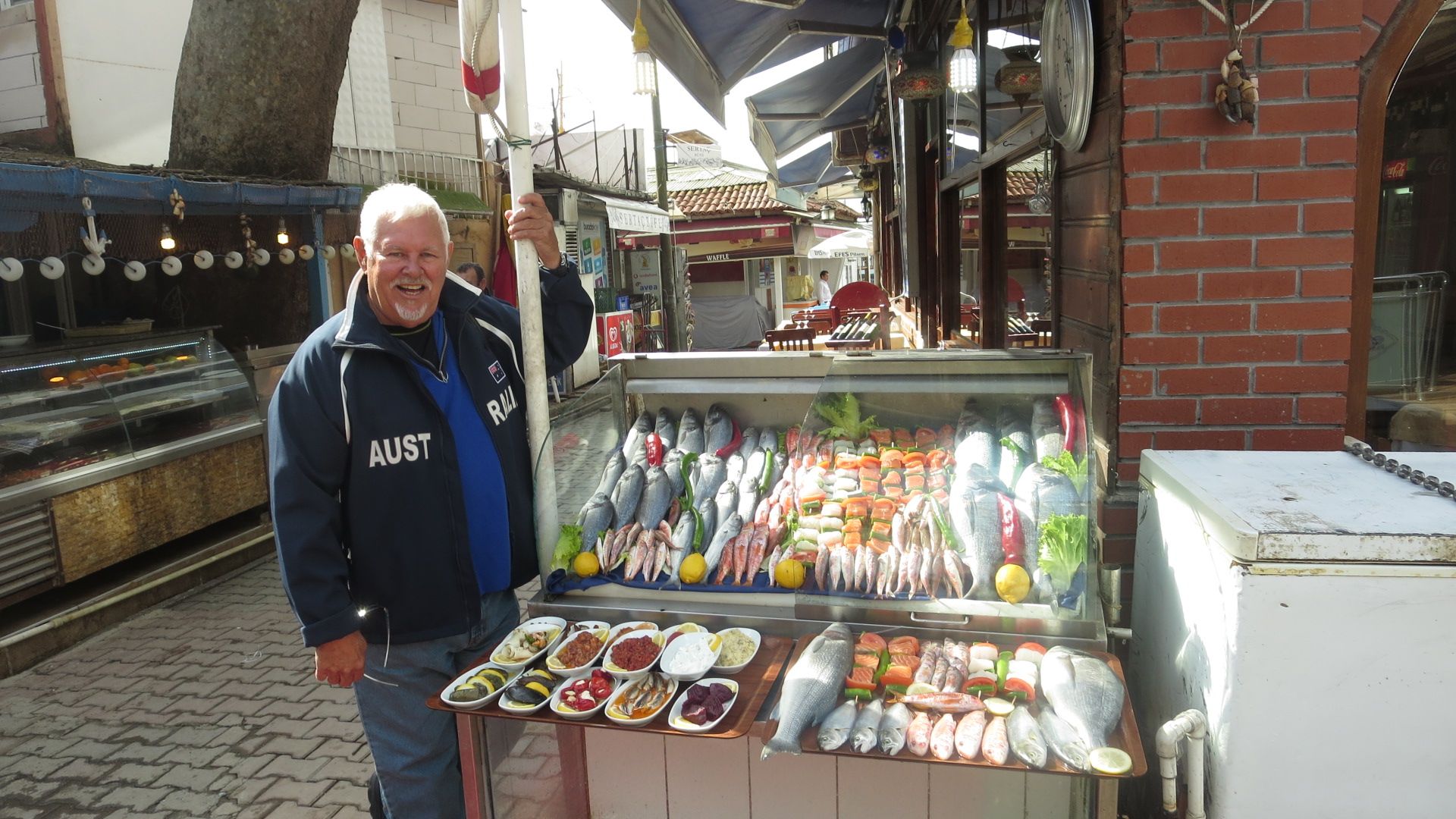 Except the large king prawns were very expensive.
Decision has been made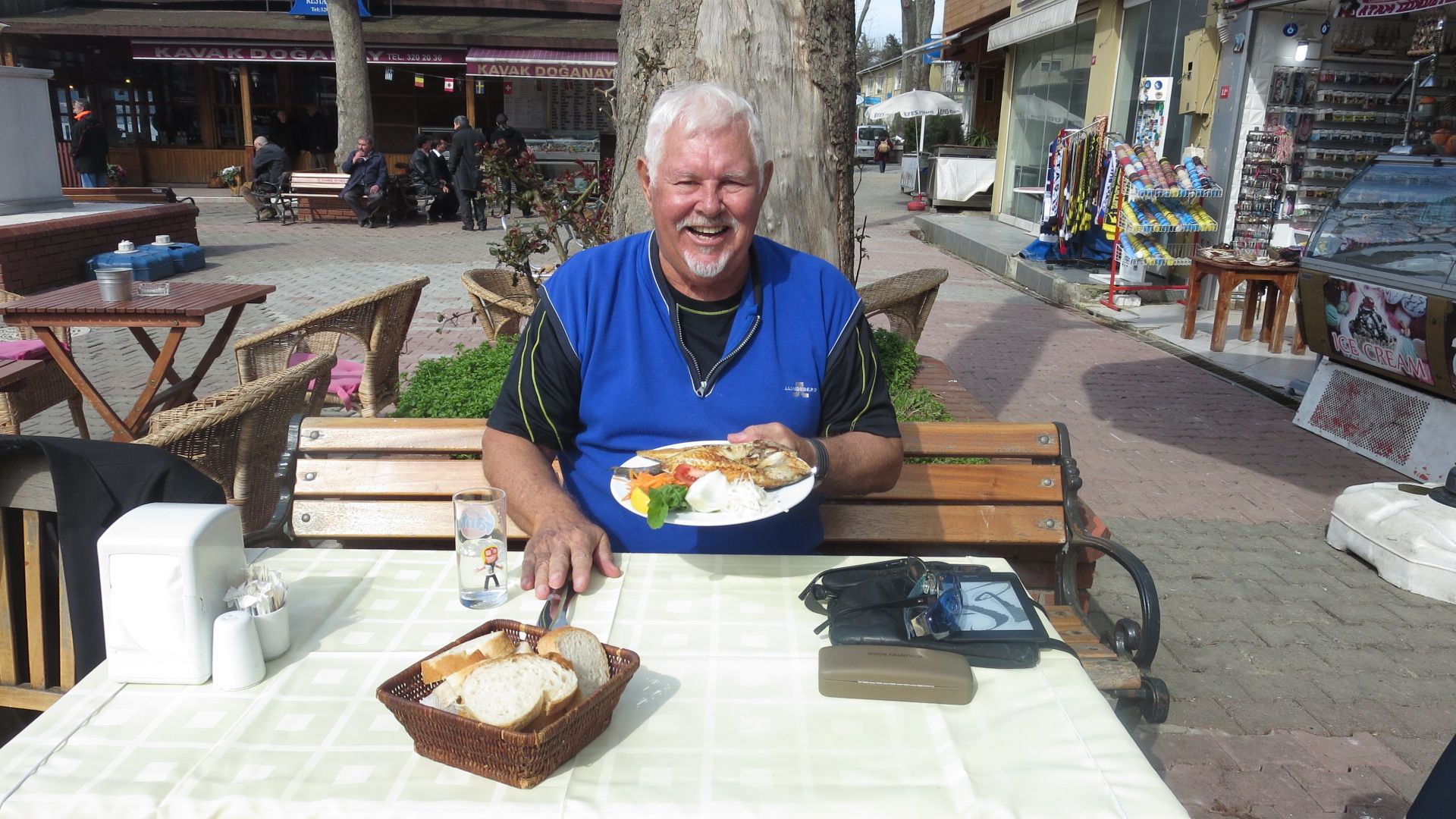 The fish was quite good, the salad average, with a small bottle of sparkling water & a basket of nice fresh bread the cost was only $12 AUD.
Waterfront homes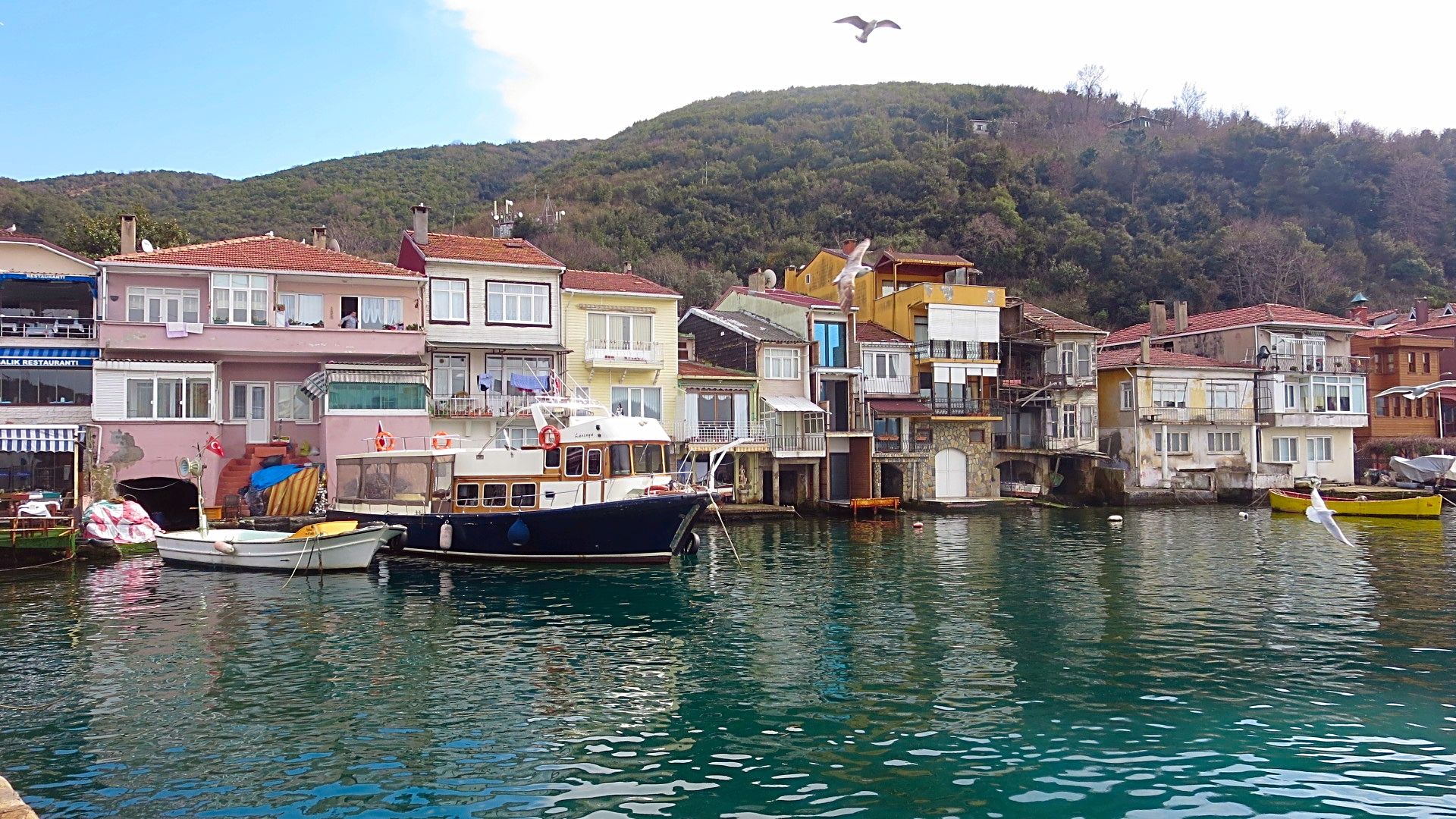 Right beside the wharf with the waves splashing on their doorsteps.
Bosphorus river Cruise, now will this rust bucket get us home?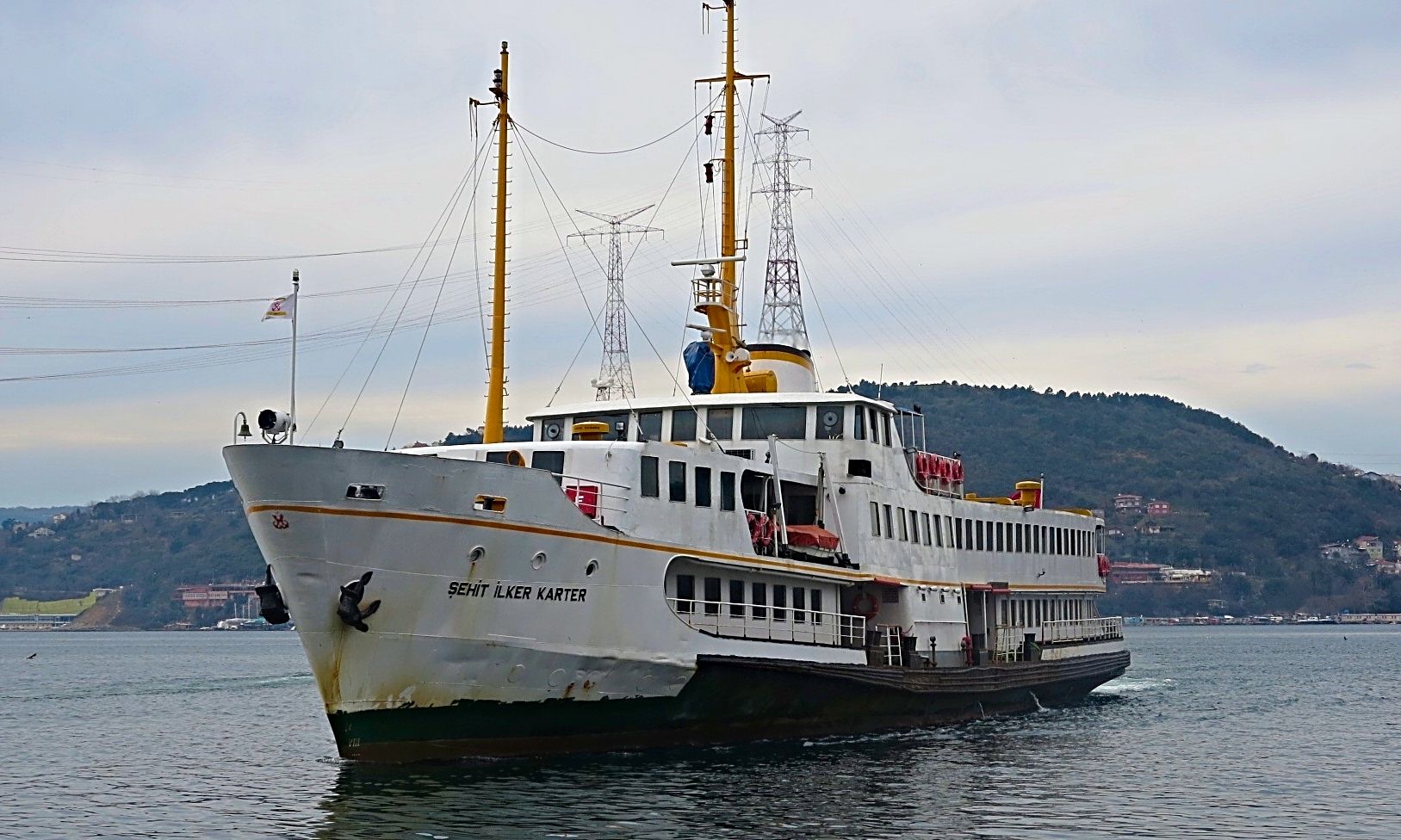 Thanks for visiting my Bosphorus river Cruise Istanbul photo blog, please add this city to your bucket list.
That's all folks
Here are some more posts to check out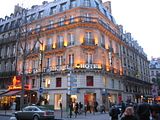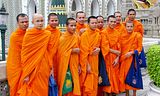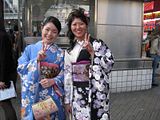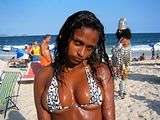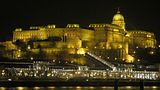 Great hotel room rates anywhere in the world if you book
through these links below. Book now & pay later. ?
Here is a short video of the riverside
Here is my post on Istanbul city.
Head west for a while and you will arrive in Budapest.
Take a look at the entire trip.
This gallery contains 1 photo.