June 29, 2013 by David Herd
Amazing Chateau de Versailles Palace Paris
Amazing Chateau de Versailles Palace Paris is a fabulous destination which made my bucket list as soon as I saw the Woody Allen movie "Midnight in Paris". When the Château was built, Versailles was a country village; today, however, it is a wealthy suburb of Paris, some 20 kilometres southwest of the French capital. The court of Versailles was the center of political power in France from 1682. The first building campaign (1664–1668) involved alterations in the Chateau de Versailles and gardens to accommodate the 600 guests invited to a party called Pleasures of the Enchanted Island.Versailles is just a 20-minute train ride away from Paris.
Palace of Versailles
Chateau de Versailles is a wonderful place to visit for anybody who has a camera. 🙂
Chateau de Versailles Paris
Magnificent and breathtaking, the sculptures and pristine buildings and grounds.
Trams to save you walking
Electric trams will transport you around this vast property.
Please click on Google + to help my page ranking.
The Palace grounds
Life at Versailles was intrinsically determined by position, favour and above all one's birth. The Chateau was a sprawling cluster of lodgings for which courtiers vied and manipulated. Today, many people see Versailles as unparalleled in its magnificence and splendour; yet few know of the actual living conditions many of Versailles august residents had to endure. Modern historians have, on more than one occasion, compared the palace to a vast apartment block. Apart from the royal family, the majority of the residents were senior members of the household.
Beautiful gardens.
Chateau de Versailles is a truly an amazing experience, located on the outskirts of Paris.
Can't recall what this building was
I'm sure Google will have the answer.
Interesting wall
I was inspired to visit the palace by the Woody Allen movie "Midnight in Paris".
Beautiful gardens
Can you imagine how many gardeners would be needed to create this masterpiece?
Relaxing on the lake
What a great way to spend a beautiful sunny day.
An interesting documentary
Downtown Versailles
The town centre is very clean and there are plenty of good restaurants to choose from.The grounds of the Château de Versailles are magnificent and mind blowing, there is a little train which transports you for around 8 Euros, the is very good value as the grounds are so huge they would be hard to cover on foot.

Lamb Shank at Bistrot du Boucher
Good Restaurant. The Bistrot du Boucher in the centre of town provided us with excellent food and a nice friendly atmosphere. Travel tip. It is only a short train ride from the center of Paris, however only the grounds are open to the public on Mondays. When to visit. Like most popular tourist attractions the weekend Château de Versailles Paris can be too crowded, midweek is better.
Please check out these fabulous posts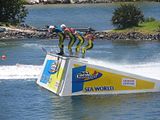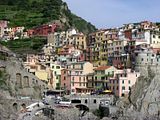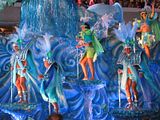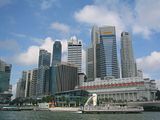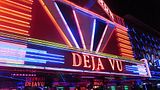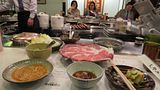 Great hotel room rates anywhere in the world if you book
through these links below. Book now & pay later.
Plus free cancellation .?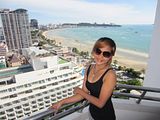 Please see the slide show for more photos of Versailles.

Thanks for visiting my blog on Versailles, I hope you enjoyed it as much as I enjoyed being here. Please send the link to your friends http://fivestarvagabond.com/
Click here to see one of my posts on Singapore.
Monte Carlo caters for the rich & famous
Fabulous cape Town, check it out.
This gallery contains 1 photo.