July 16, 2016 by David Herd
Road trip in my 928 Porsche
 Sydney Melbourne Falls Creek & Hunter valley in 1996 was one of my all time great road trips. What made the trip so great was the companionship and humour provided by my great friend Ross Kennedy. As much as I would love to give you some examples of many bizarre events, I will evoke the rule "what happens on tour stays on tour". 🙂
Please note, this is not part of my Travel Blog. It's part of my personal history
The beast is polished and ready to go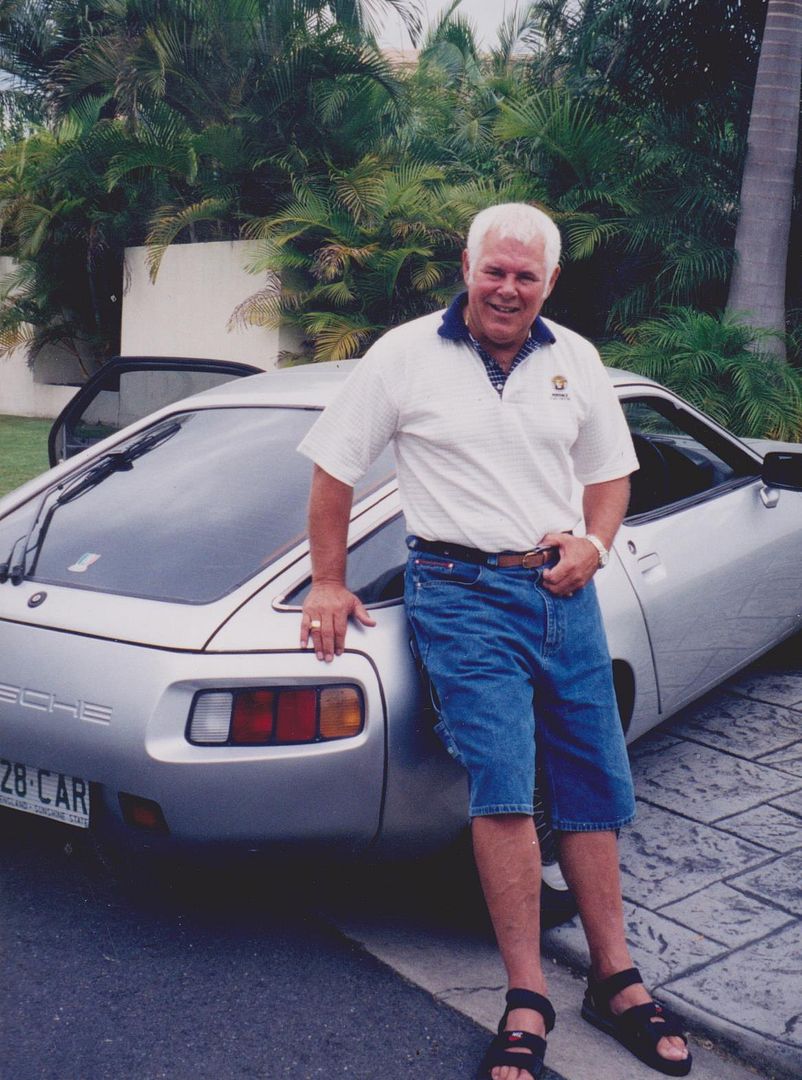 The 928 was the perfect car for a long distance road trip, comfort and power to burn.
Overnight in Tenterfield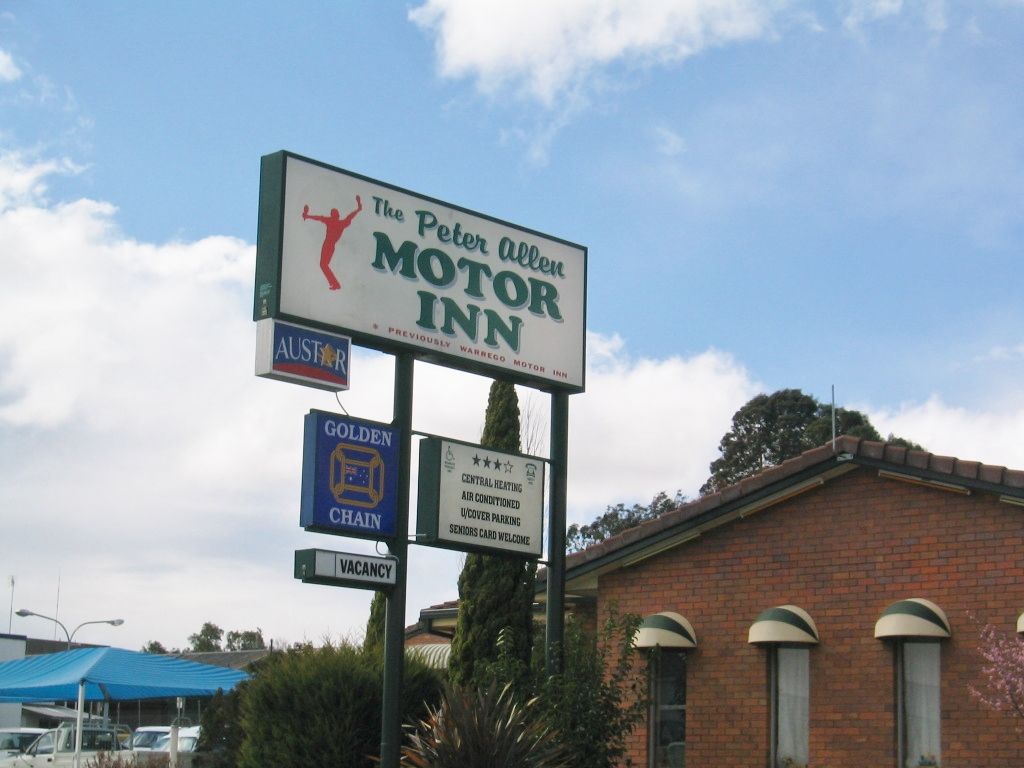 I have an afternoon appointment in Lismore so we were late getting on the road, it was freezing cold on the New England Highway so we stopped for the night in Tenterfield.
Fabulous Tenterfield homestead
After Tenterfield it was an easy run down the New England Highway to the Hunter Valley.
We had non stop music blasting on the CD this is the one I mainly remember.
The Hunter Valley in NSW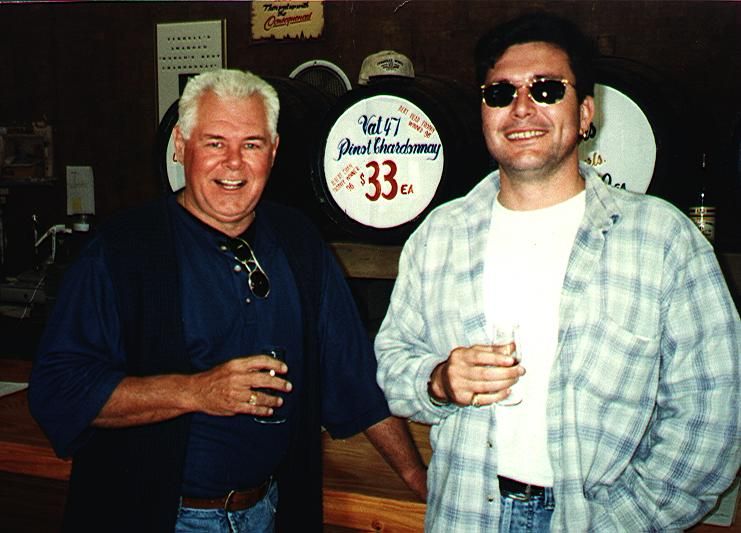 We stayed at Peppers in the Hunter Valley and toured some of the vineyards including Tyrrell's.
Peppers guest house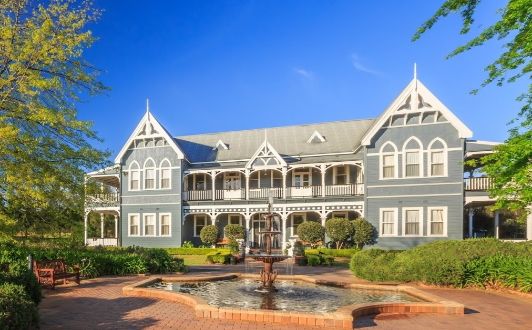 For an excellent room rate just book through THIS LINK.
 Big Tim Bristow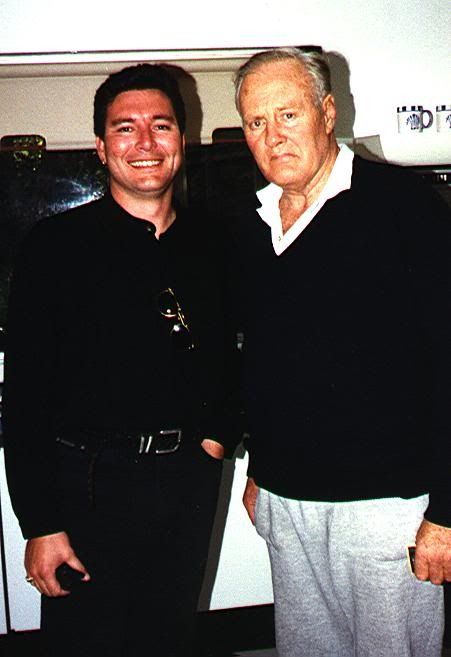 Next stop was Sydney where I introduced Ross to Big Tim Bristow who used to be a well known stand-over man. Rossco has always been fascinated with the world of gangsters. 🙂
We had a couple of great nights in Sydney which included many drinks at the Hilton Hotel and coffee with friends in Double Bay.
Gundagai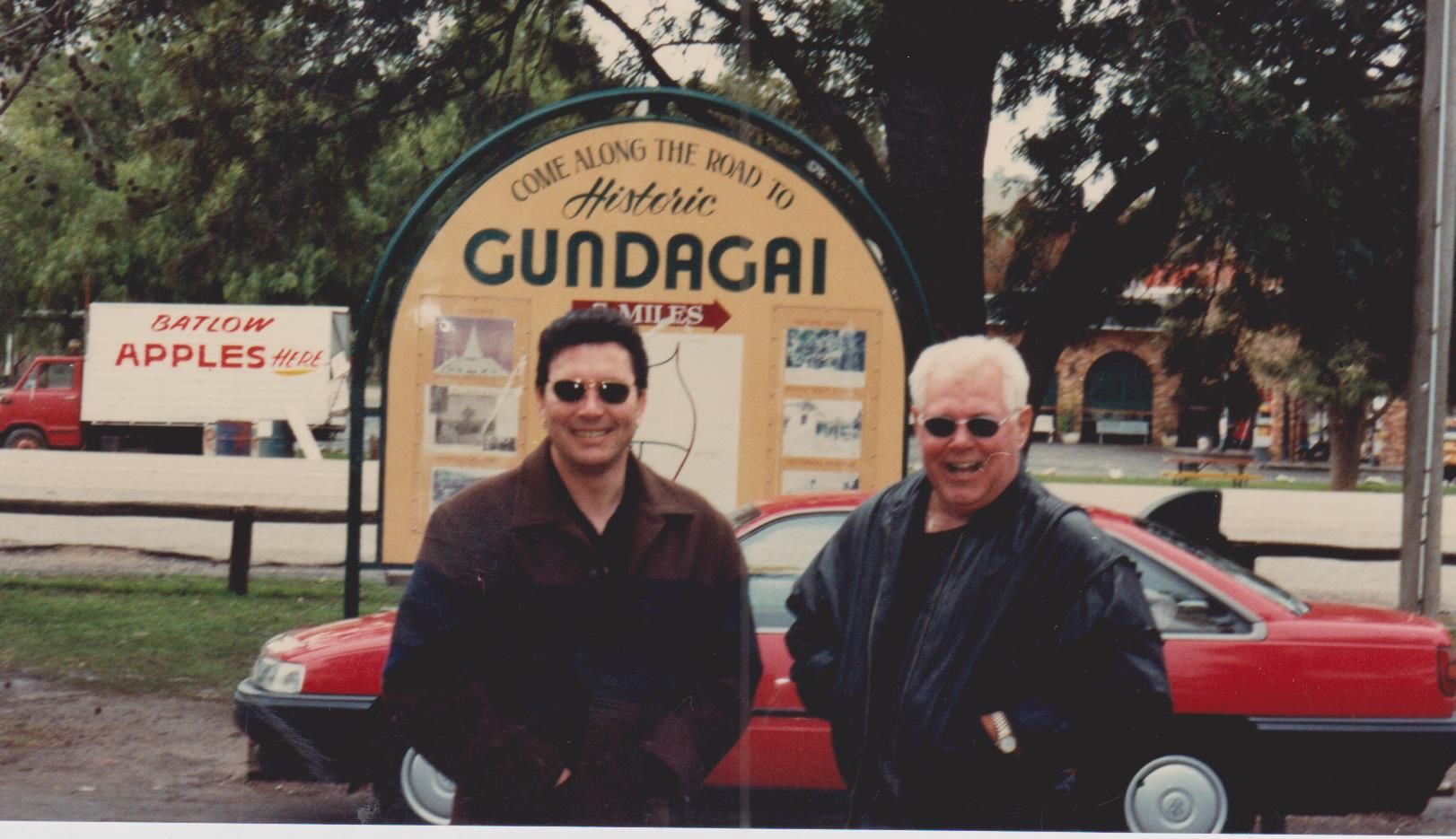 A fuel stop at Gundagai on the way to Falls Creek.
Ready to hit the slopes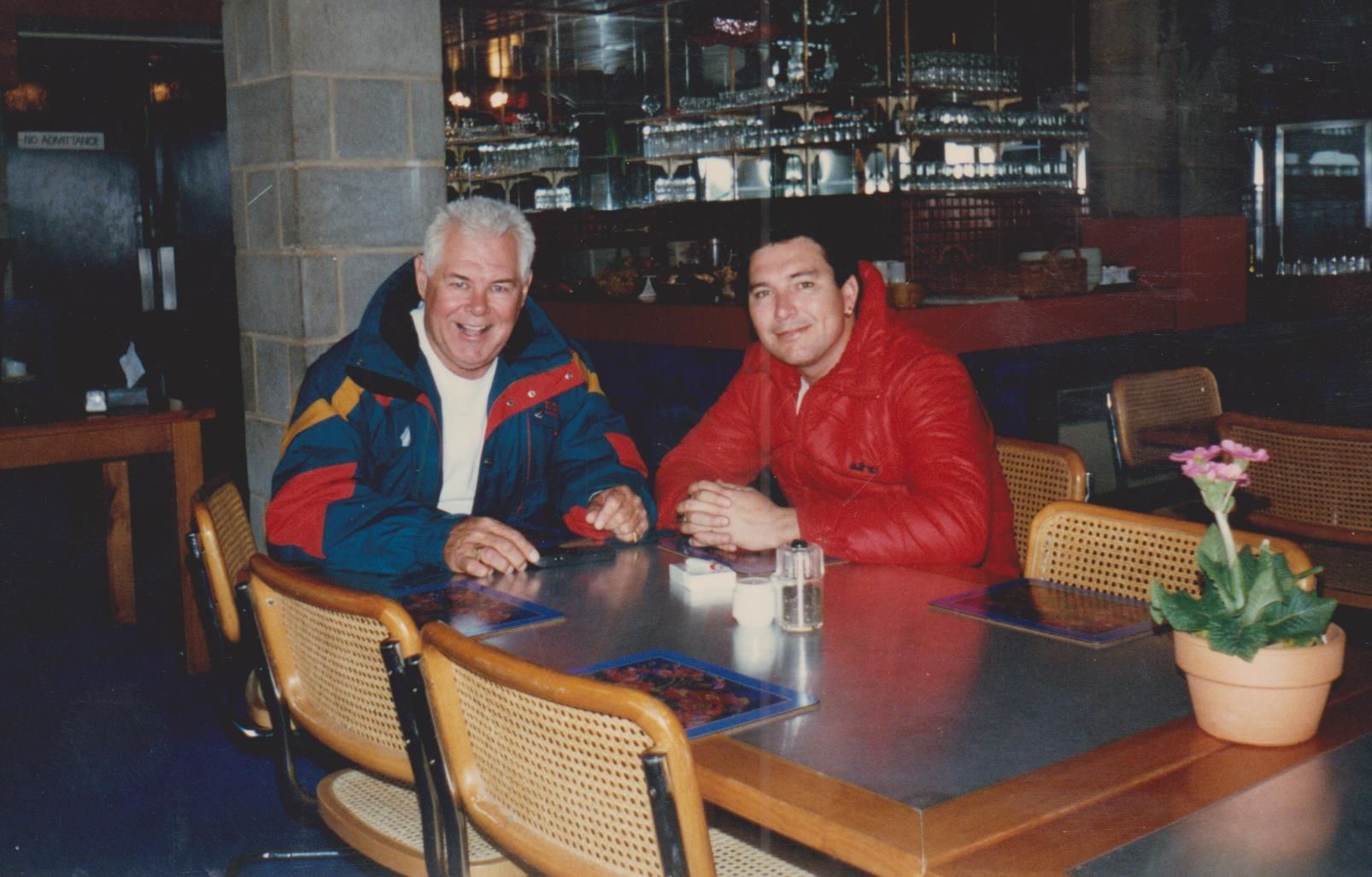 We hit the slopes with a vengeance and had some monumental pile ups. Conditions were good so we would ski for a couple of hours in the morning then spend the afternoon and evening drinking the bar dry.
Set em up Joe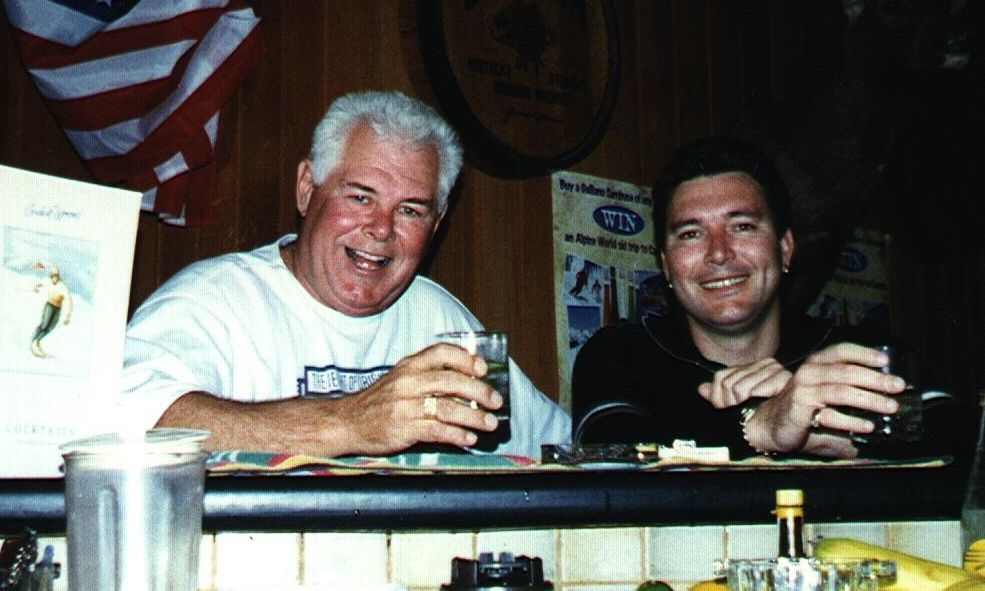 We made the mistake of having one drink from every bottle behind the bar, a recipe for disaster if ever there was one. 🙂
And the final result was…..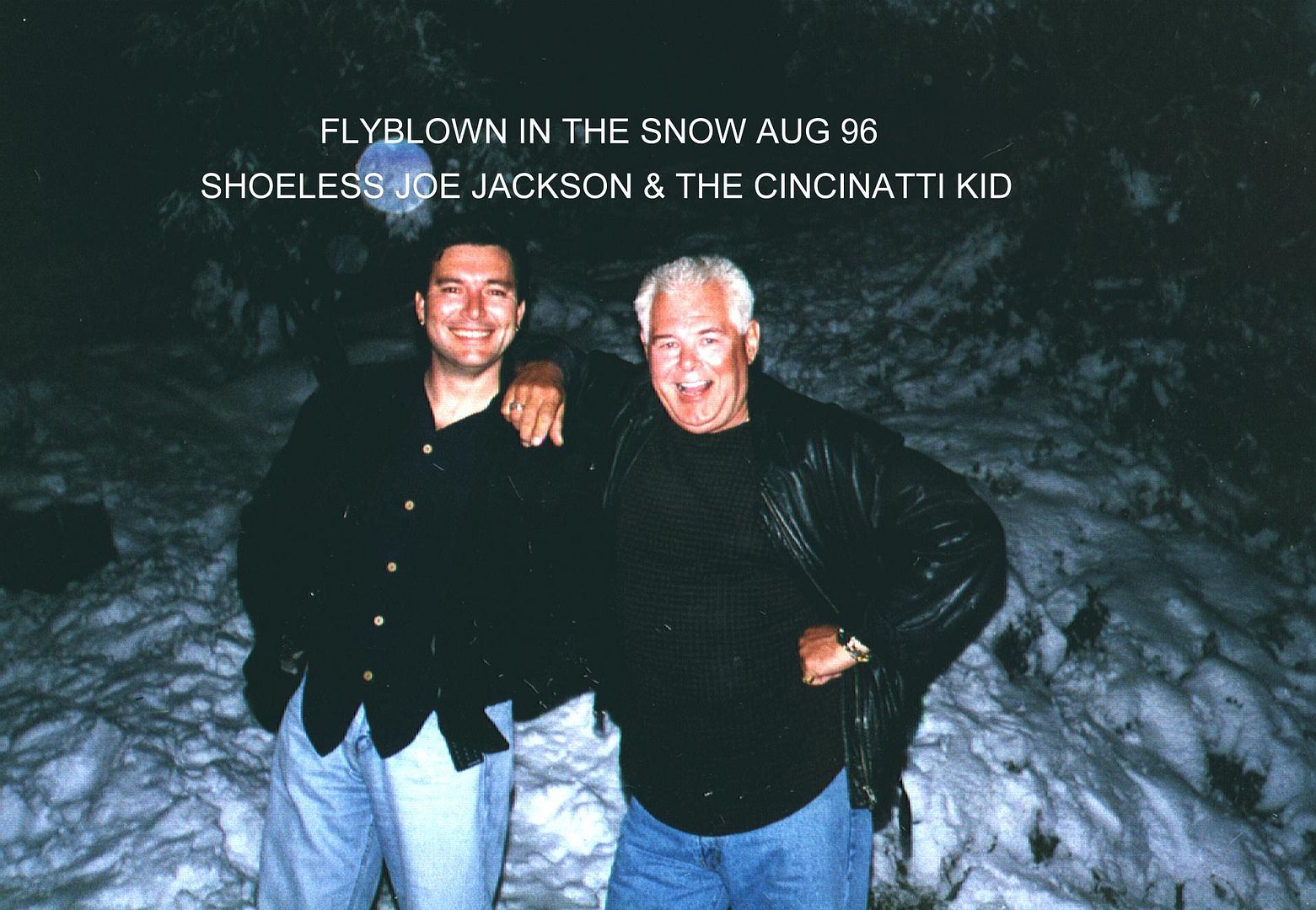 Here we are totally flyblown in the snow at Falls Creek. We had a terrific few days, drinking too much and  having some of the most spectacular falls ever seen at Fall's Creek. Little did I realise after this 1996 adventure I would never ski again.
After falls Creek we headed down the highway to Melbourne.
 The Sharks Fin Inn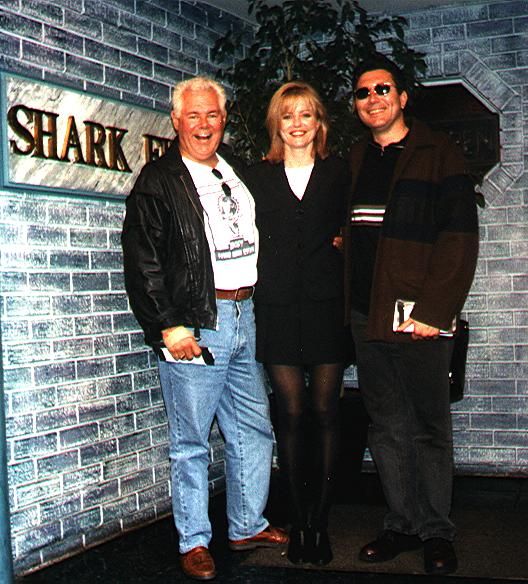 This gorgeous girl Jaqui O'Brien actually lived in my house for a few months in 1987,  she then worked with me for a short time in 1998. A lovely lady until she had one drink too many, she then turned into a nightmare. Rossco came up with a classic name for her, "Jacqui Petrol". ?
Stokehouse in St Kilda.
 Lunch with Jaqui at the Stokehouse in St Kilda.
Chappel St Melbourne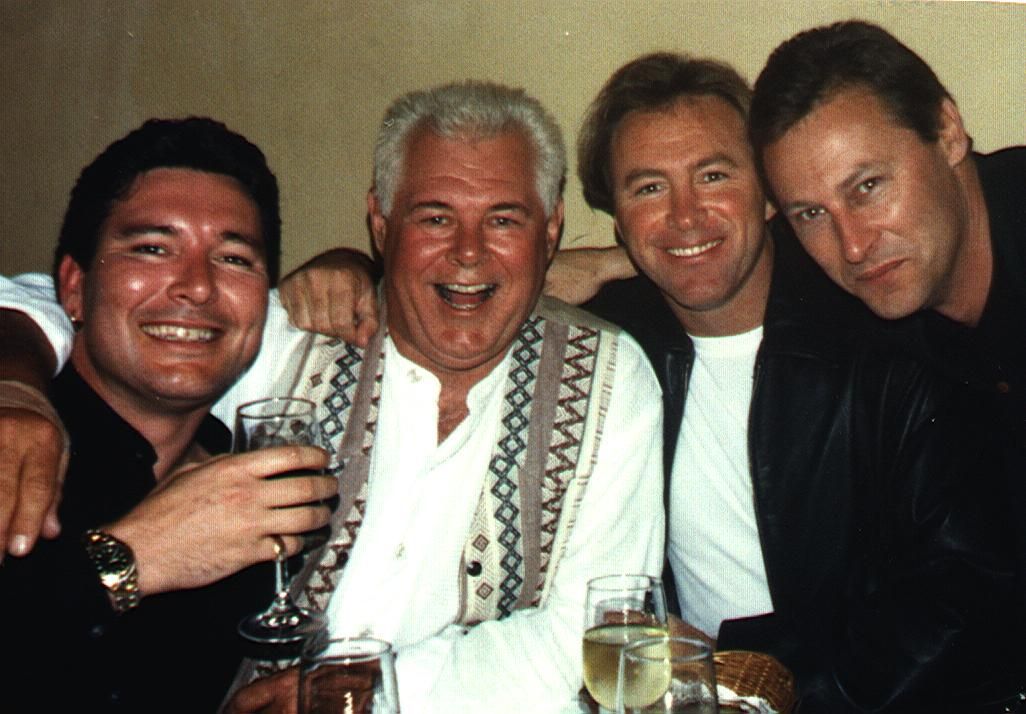 Drinks with Rossco's friends in South Yarra, from the left Ross Kennedy aka "Shoeless Joe Jackson, David Herd aka "The Cincinnati Kid", Craig Belcher and Johnny Mac.
Under construction
             Great hotel room rates anywhere in the world if you book
                                       through these links below.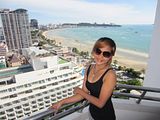 That's all folks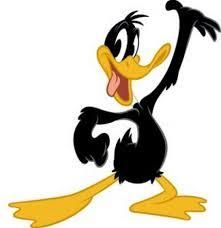 This gallery contains 1 photo.