June 10, 2015 by David Herd
Please note, this is not part of my Travel Blog. It's part of my personal history.
Tyrrel's Hunter Valley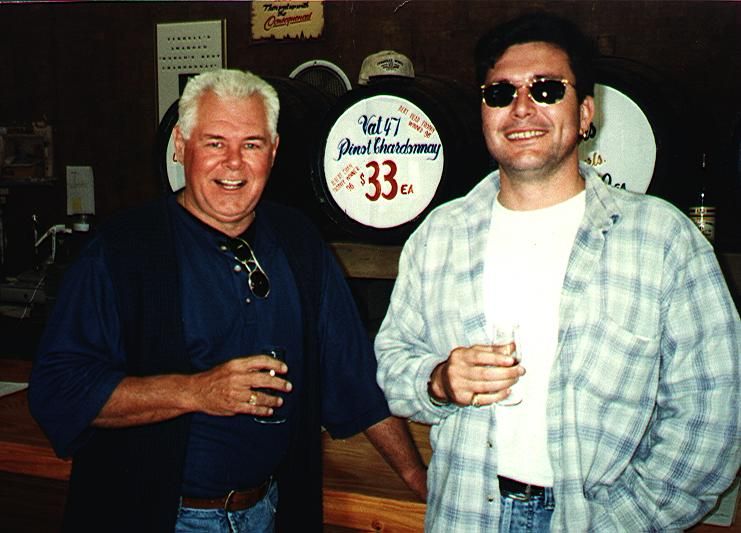 Sydney Melbourne Hunter Valley in 1996 started on the Gold Coast where I was living life to the max. The highlight was a great road trip in my Porsche 928 with good friend Ross Kennedy to the Hunter Valley, Sydney, Falls Creek & Melbourne. Also caught up with an old friend from the Gold Coast Jill McCrossan, one very sexy lady.
Talking about sexy ladies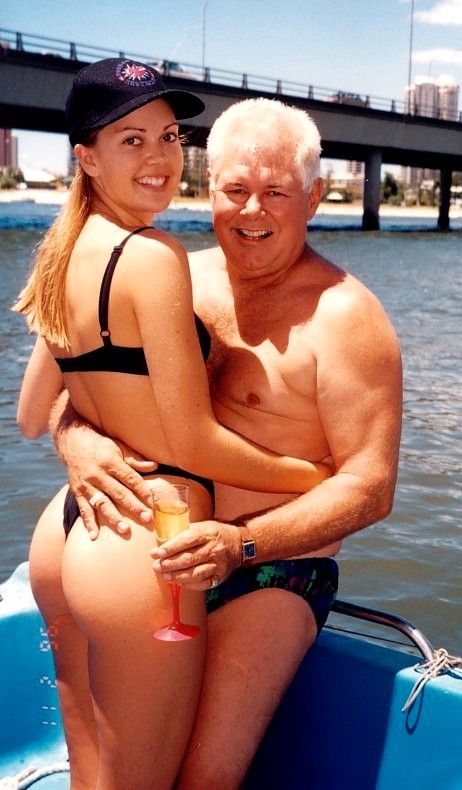 Well Emily certainly was in that category.
Please note, this is not part of my Travel Blog. It's part of my personal history, check it out if you wish, also note this post contains nudity, so if you are bothered by naked humans please leave now.
Drinks at Saks
Drinks at Saks before going to the Ray White ball at the Sheraton Mirage. From the left we have a girl whose name I forget, then Phil (Swifty) Gregory, Claudia Scrupin, Duncan McGuiness, Emily and yours truly David Herd.
Little did they realise at the time but Swifty and Emily would marry and have a couple of kids.
Great photo, if I say so myself. 🙂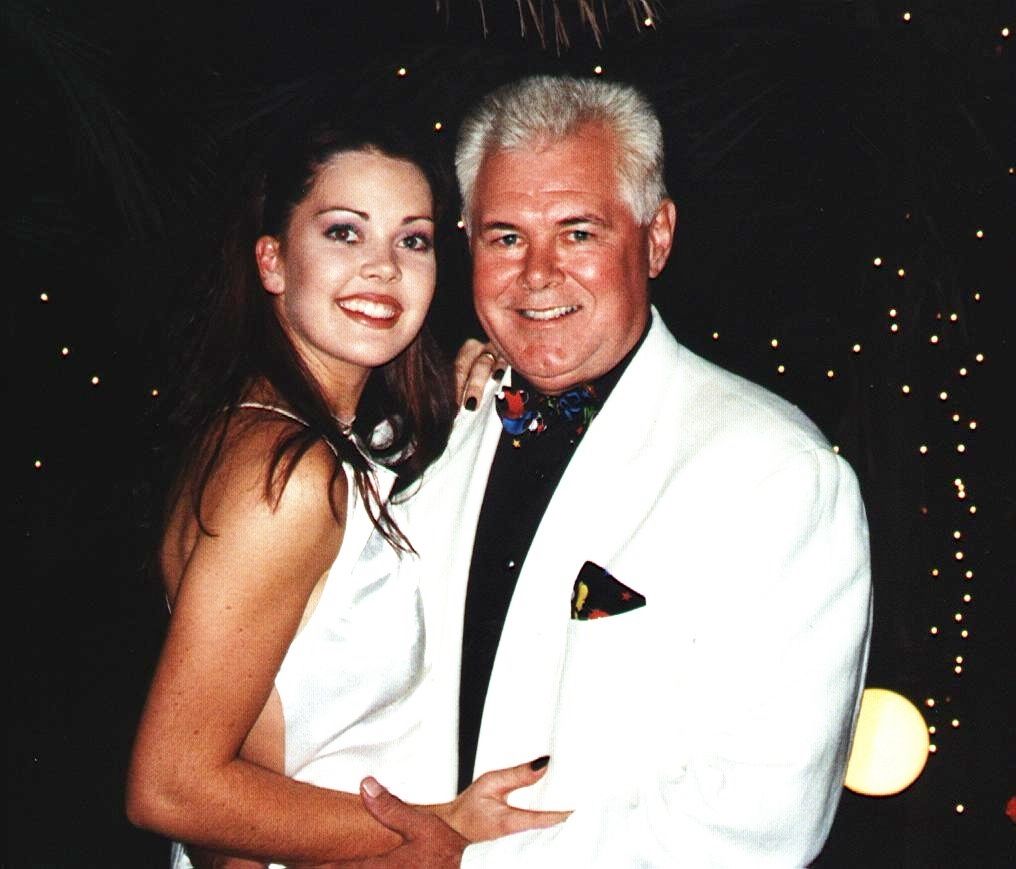 Such a beautiful big smile.
Saks was our main haunt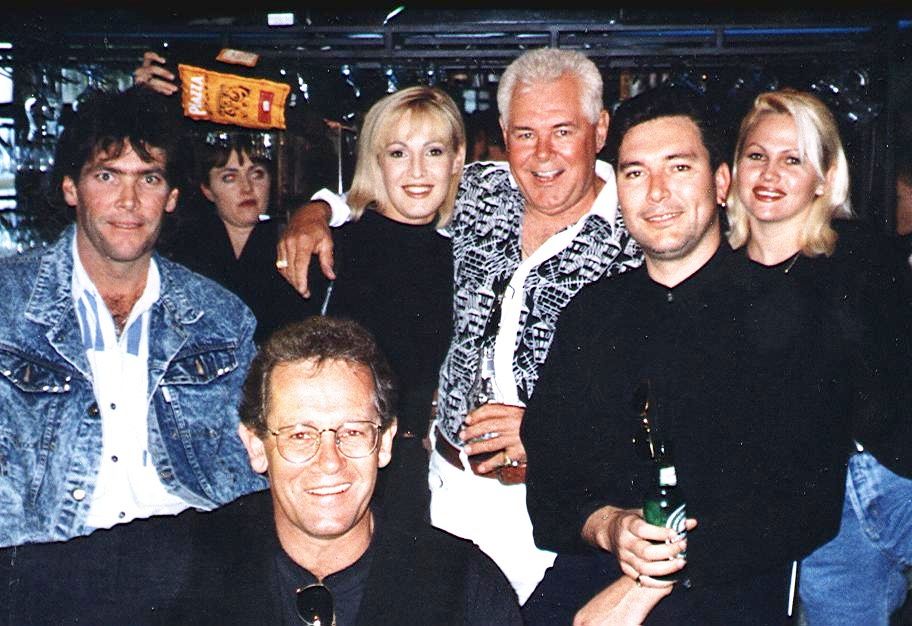 Saks was a great bar at Main Beach owned by Duncan McGuiness and Steve Solomon. Their main business was building upmarket housing estates. A couple of very nice guys who sadly went broke around 2011 and their company Solmac went into liquidation.
Saks with Eugene and Debbie.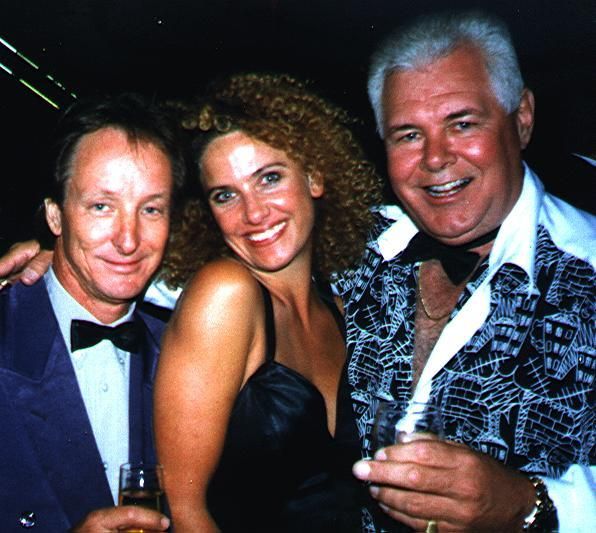 Saks with Eugene and Debbie. This was a memorable night at Saks, I watched as Plugger Lockhart kicked a famous point to put the Swans into the Grand Final.
One of the hottest babes in 1996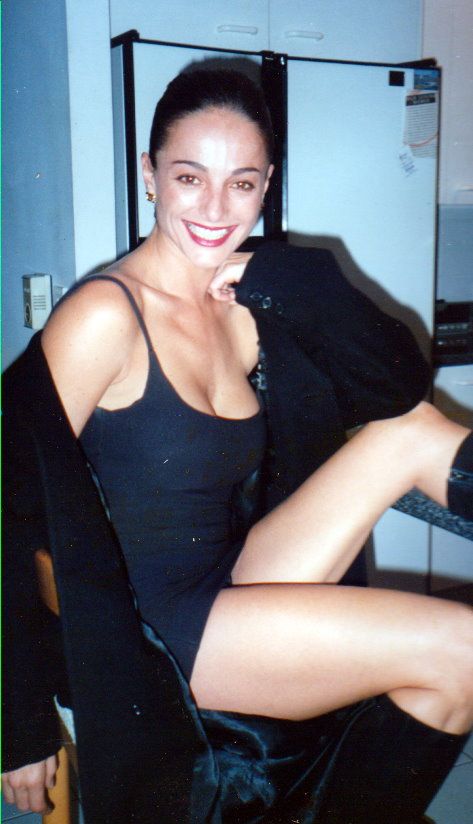 I met Donna Turner in Sydney when she was 18 yo, even after various husbands and 3 or 4 children she still looks as hot as ever, especially in my kitchen. 🙂
Hot Hot Hot in Sydney Melbourne Hunter Valley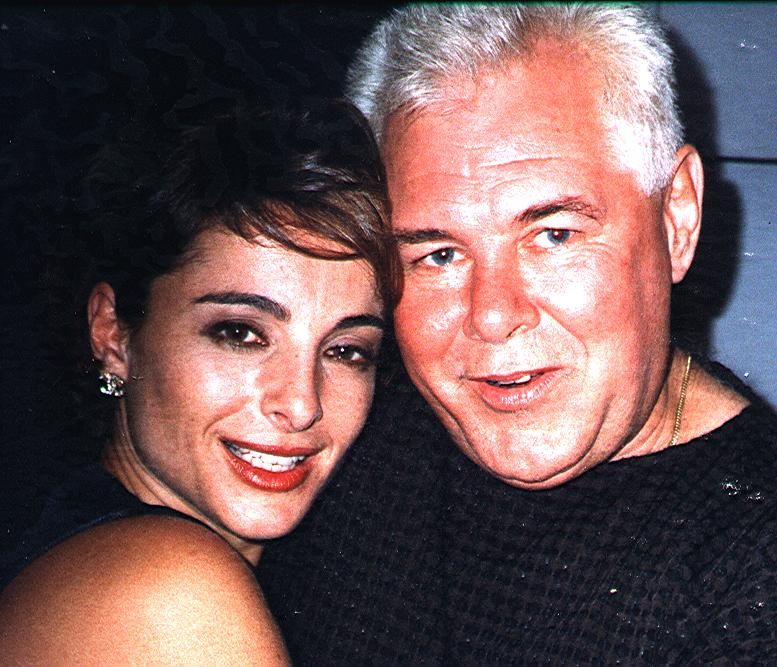 It is now 20 years later in 2016 and Donna is still a hot chick.
The technicolour team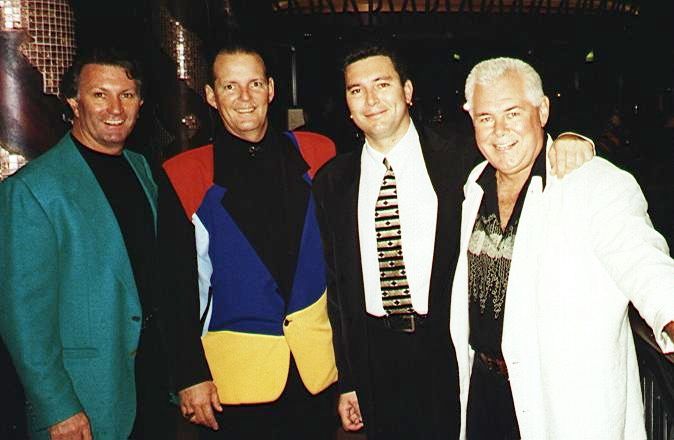 Duncan McGuiness, Jim Bell, Ross Kennedy and David Herd.
At the polo
These two gorgeous babes were known as Lushy and Mushy, can't remember their real names. 🙂
Ami and Alan Pearson.
Alan was a friend of mine when I lived in Adelaide in the 70s, he now earns his living as a musician in Airlie Beach.
Mami & Mariko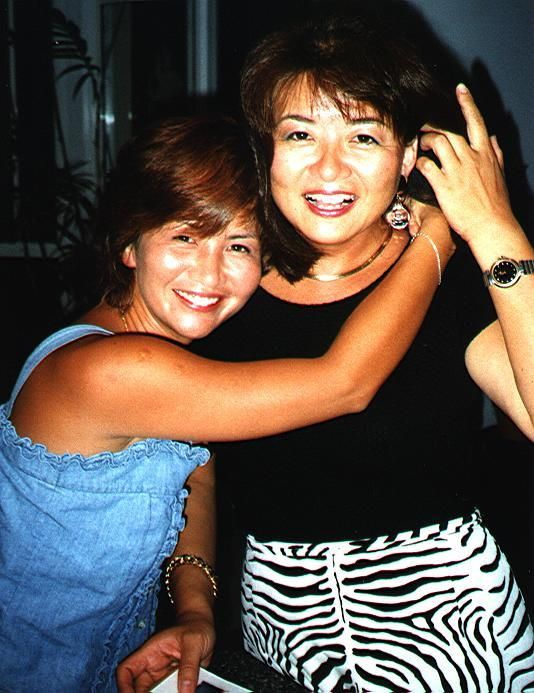 Two gorgeous Japanese girls who often called into my home in Upton St for drinks and fun.
I did mention fun didn't I? 🙂 🙂 🙂
Everybody loves Tim Tams.
Billy James & Allison Schroeder
Billy was a well known Gold Coast real estate identity and Allison one of the sexiest chicks in town.
Allison 18 yo in in 1987
I was lucky enough to take Allison out a few times in 1987 my first year living on the Gold Coast. Although I was about 25 years older than her I used the "tried & true" technique, I promised her the world and bought her an atlas. 🙂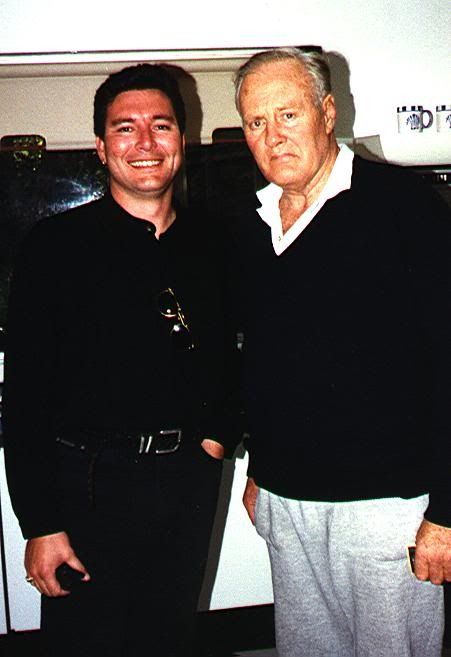 Ross Kennedy and I took a road trip in my Porsche to Falls Creek for some skiing, stopping on the way at the Hunter Valley & Sydney. I knew about Rossco's fascination with gangsters and the underworld so naturally I took him to meet Big Tim Bristow at his home in Newport.
Tim's beast
We were there an hour or two listening to some of Tim's stories most of which I had heard before many times. As usual Tim's phone never stopped ringing, but there was one call Ross & I will never forget. Roger Rogerson was in many ways more notorious than Tim, he was known for being a ruthless crooked cop who shot first and asked questions later, the most famous case being where he shot and killed Warren Lanfranchi in a back alley in Chippendale.
Oaks Hotel with old friends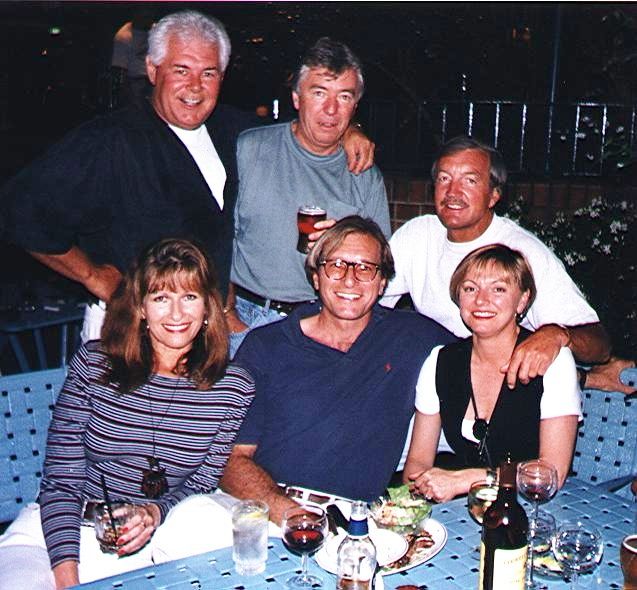 Derek Pugh, Ian Rich & Paul Slaughter, Pauls sister on the left and his girlfriend Clode on the right.
Falls creek, let the games begin.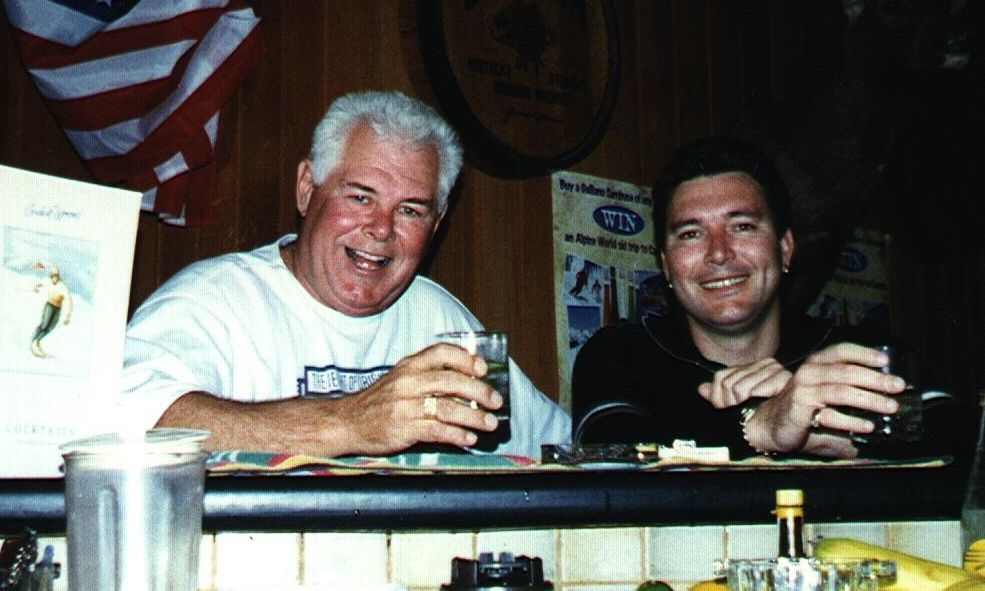 We had a terrific few days, drinking too much and having some of the most spectacular falls ever seen at Fall's Creek. Little did I realise after this 1996 adventure I would never ski again.
Melbourne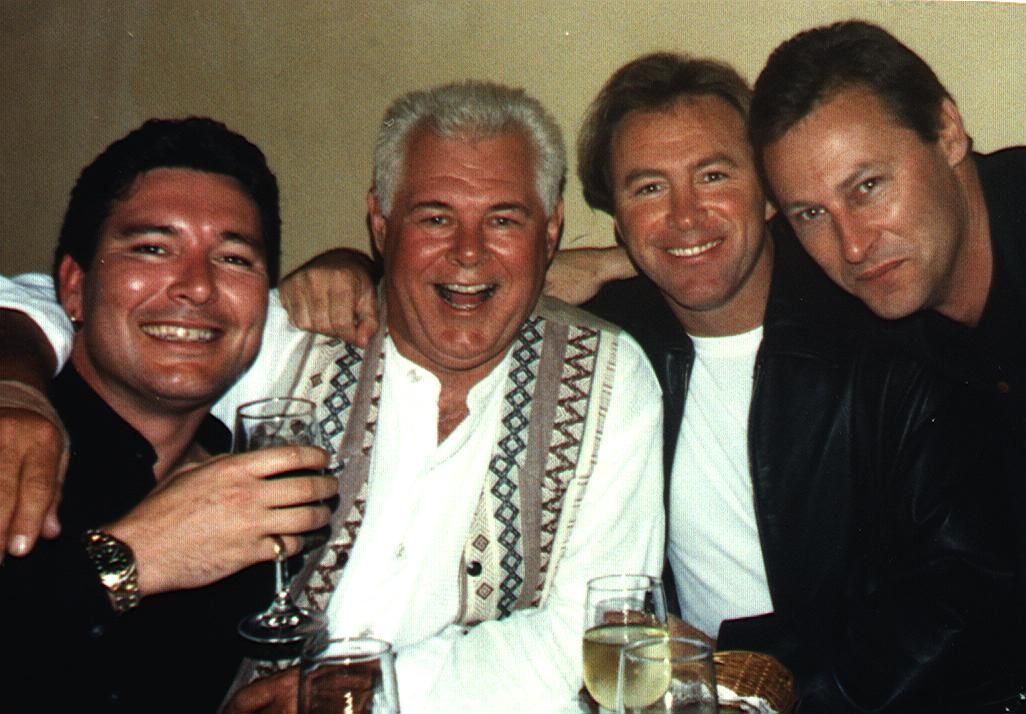 Drinks with Rossco's friends in South Yarra, from the left Ross Kennedy aka "Shoeless Joe Jackson, David Herd aka "The Cincinnati Kid", Craig Belcher and Johnny Mac.
Yum Cha in Chinatown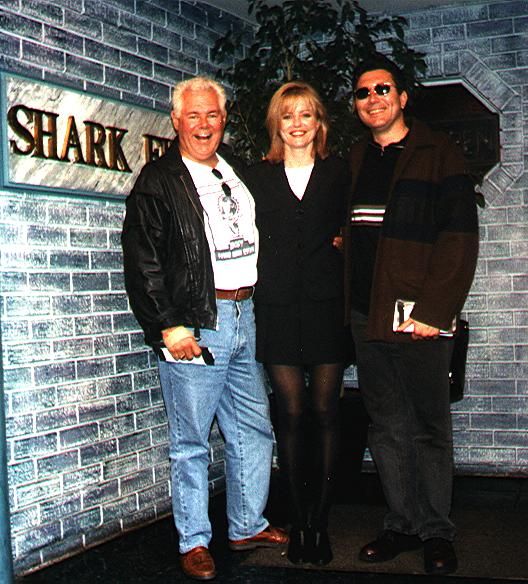 This gorgeous girl Jaqui O'Brien actually lived in my house for a few months in 1987, she then worked with me for a short time in 1998. A lovely lady until she had one drink too many, she then turned into a nightmare. Rossco came up with a classic name for her, "Jacqui Petrol". 🙂
Rossco & DH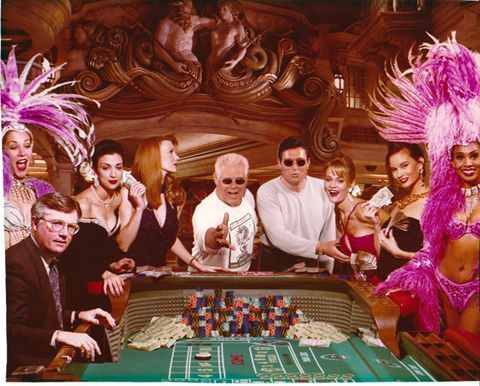 The high rollers have hit town. 🙂
On the subject of gorgeous girls
Meet Jill McCrossan, another super hot chick I was lucky enough to be involved with.
Felling no pain
I'm too sexy for my shirt. 🙂
A day at the beach in Coffs Harbour
We had a great couple of days at Tony Murphy's apartment, the spa was excellent. 🙂
Both sides look great
A great view from every direction.
Meanwhile back on the Gold Coast
Natalina from the coast and Rodney Rosenfeld from Melbourne.
John Sinclair & John Cece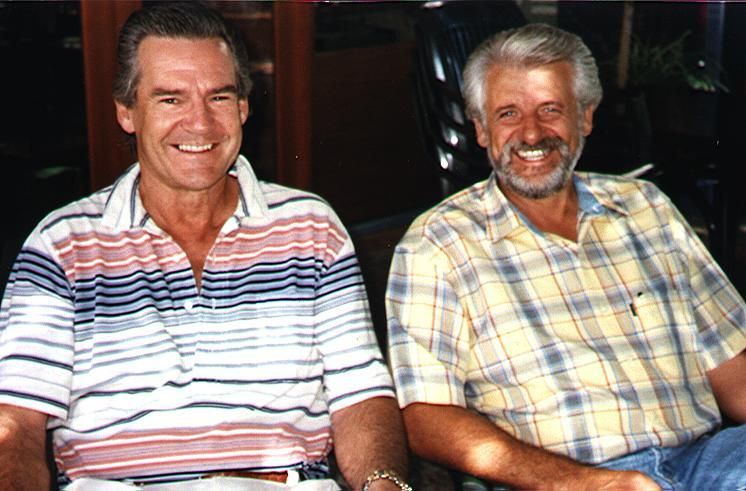 Both these guys moved from Adelaide to the Gold Coast, they were good friends and now mortal enemies. 🙂
Great fun in Manila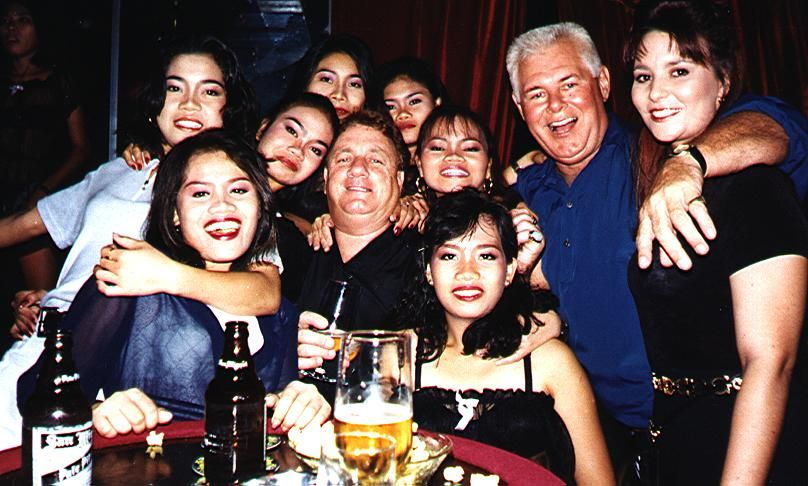 Here I am with Simone and Doug Ritchie in some club in Makati. 🙂
Pascal, Junko and Rene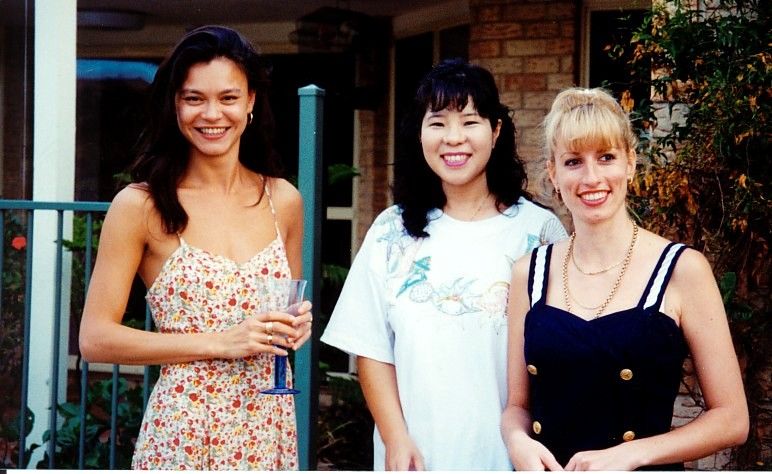 Pascal was gorgeous girl, 1/2 French & 1/2 Vietnamese, Junko is the Japanese wife of my good friend Phil Thomson and Rene was a rather sexy Australian girl. 🙂
And the beat goes on
This is a rather significant photo, on the left is Larry Krausz, a good friend to all of us. It's now 2017 and he is fighting a huge battle in Robina hospital on the Gold Coast. Larry suffered a major stroke on October 28th in Pattaya where he had been living large for almost a year. Our best wishes are with Larry, hopefully he will recover enough to lead a comfortable life.
Maybe one more look at Donna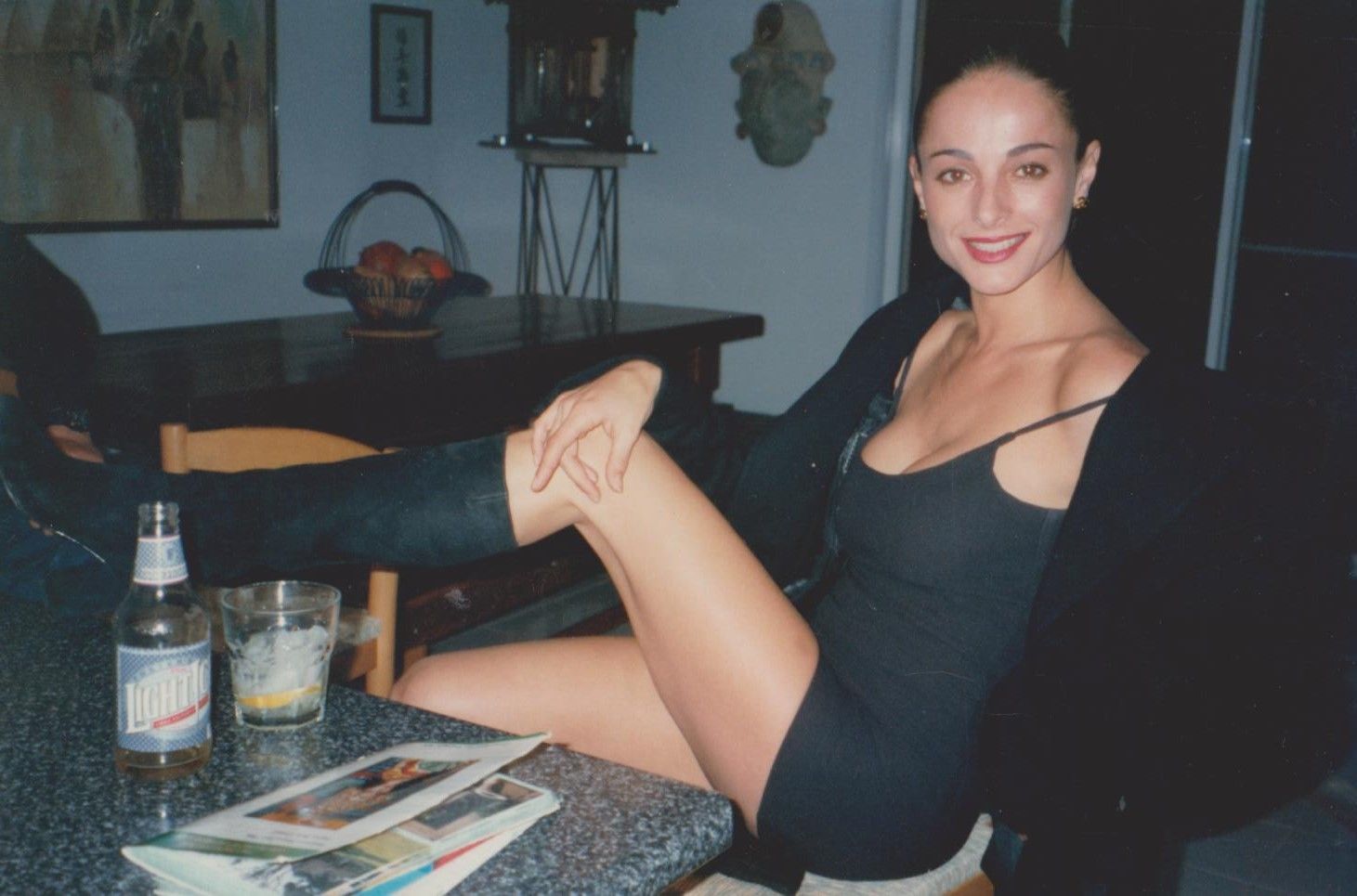 Certainly one of the sexiest ladies ever to decorate my kitchen. 🙂
One more shot of lovely Emily
As you can see Emily was a total knockout.
New Years Eve at Mustang Sally's.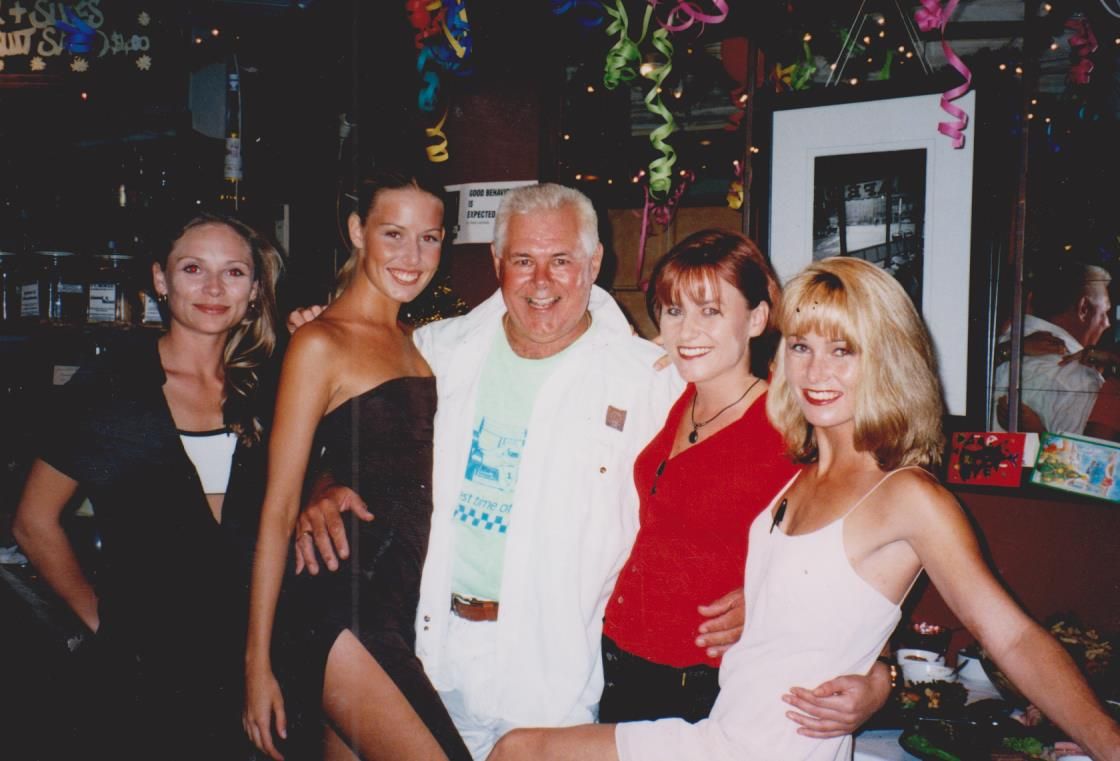 One of my regular Main Beach haunts.
Farewell folks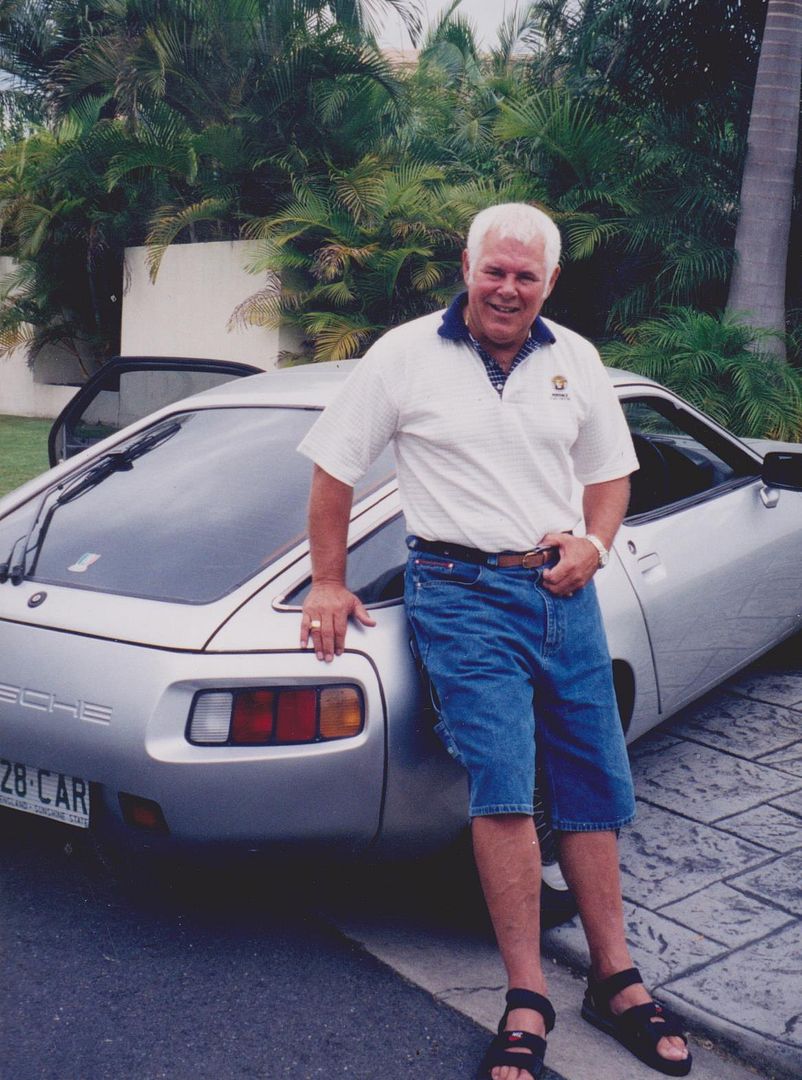 Thanks for visiting my Sydney Melbourne Hunter Valley photo blog.
That's all folks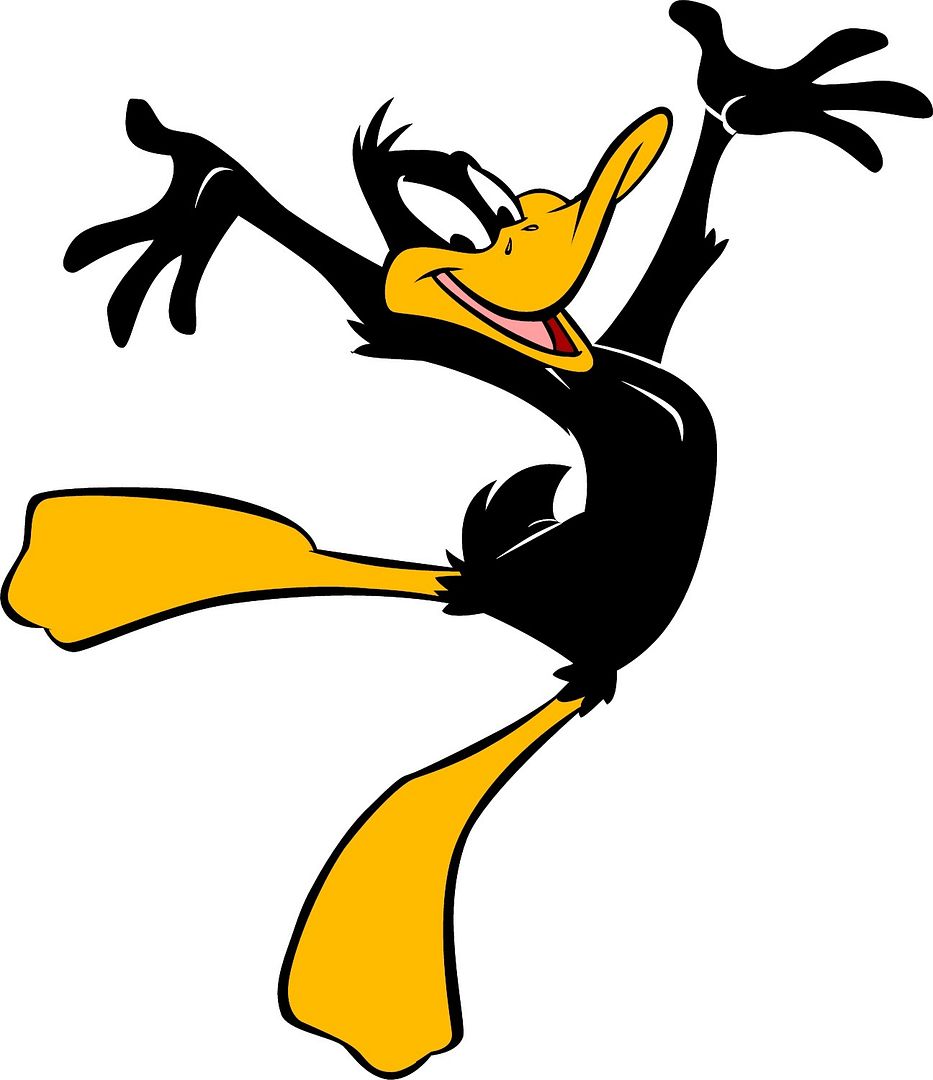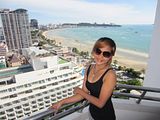 What a great year for travel in 2015
Great hotel room rates anywhere in the world if you book
through these links below. Book now & pay later.
This gallery contains 4 photos