November 17, 2014 by David Herd
Birthday drinks at Broadbeach tavern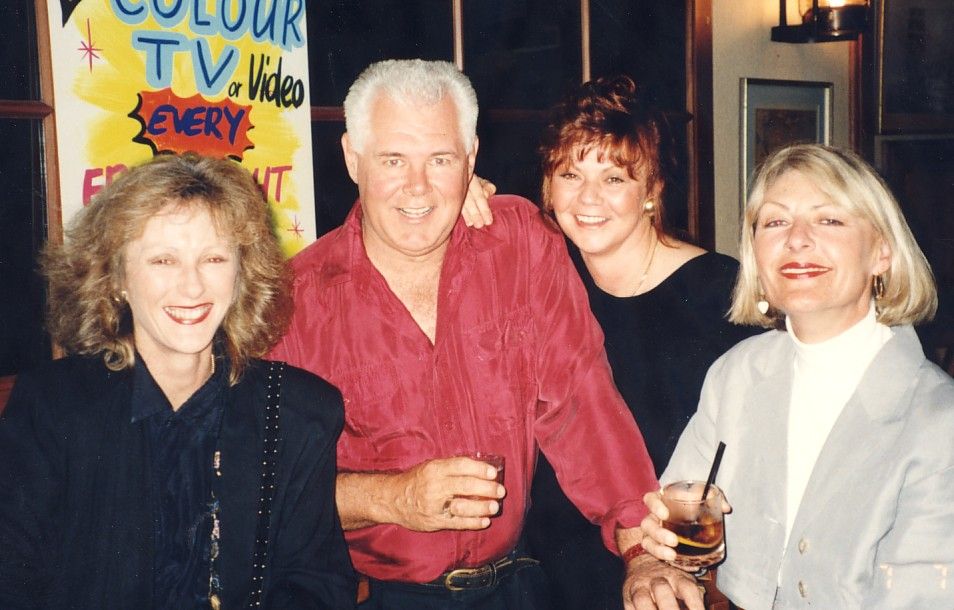 Flying high fifty years of age living in Surfers Paradise, working for Metway bank & living life to the max. A great trip to Berlin & Prague with a stopover in Bangkok on the way home. Helen & Helenka are in the photo, can't remember the name of the girl on the left.
This is not a travel blog, it is part of my personal photo history which I am posting online for the benefit of friends & family. I'm also getting a great buzz re-visiting some of my fantastic years. Some of the photos contain nudity & certain comments may offend the narrow minded, so if you are in this category it's probably best to close the page & move on.

My great old friend Harley Bradstreet
Harley and I have been friends since about 1968.
Female bouncer at Cocos.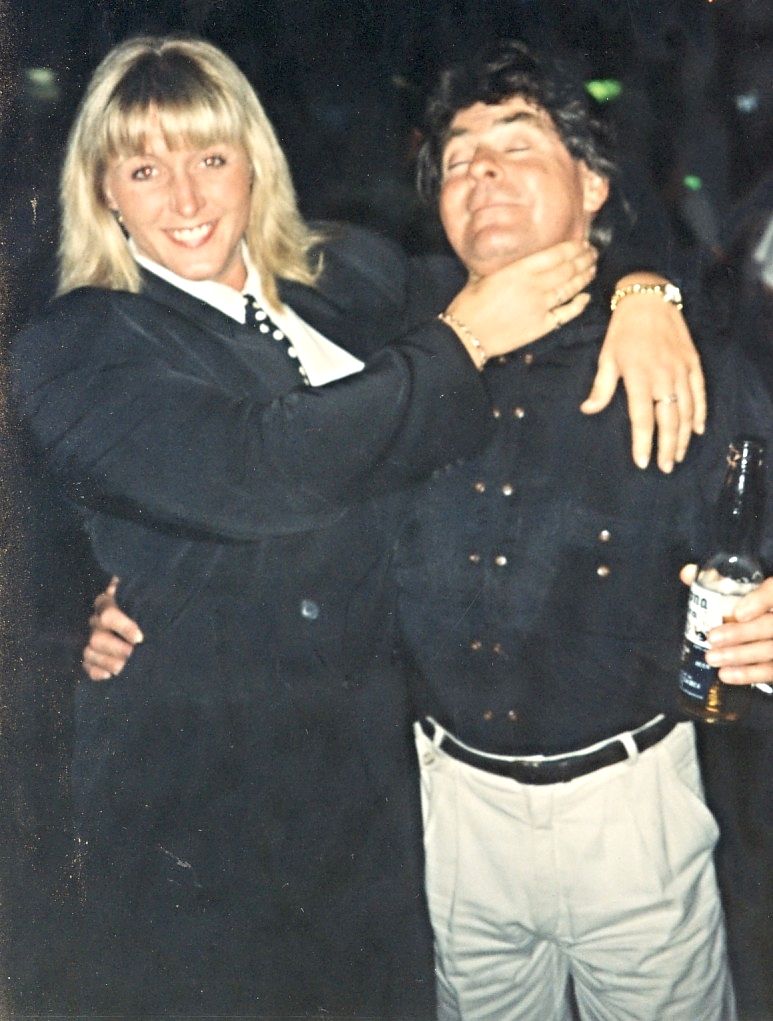 This well built is the only female bouncer I have seen working in a nightclub. As you can see she took no nonsense from Harley. Then again Harley could talk underwater with a mouth-full of marbles so she may have just been trying to shut him up. 🙂
Stacy at Rio's in Orchard Avenue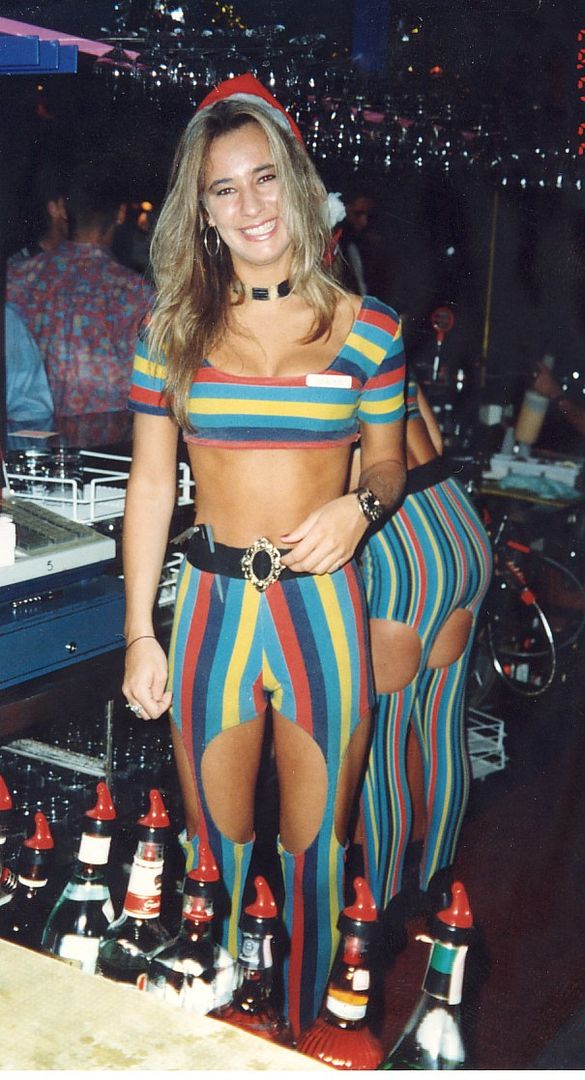 Georgie, Sonya & Dave Hamilton.
Dave was the owner of the club, a wild Scotsman who was always getting himself into trouble, mainly street fighting. Sonya was a Kiwi who was as mad as a snake. Georgie was a gorgeous blonde singer from Perth.
Steve Jones (RIP) & Dave Barnes (RIP)
Sadly both these lads have passed away, Dave in early 2016 and Steve about 10 years prior to this.
Beautiful Kelly Davis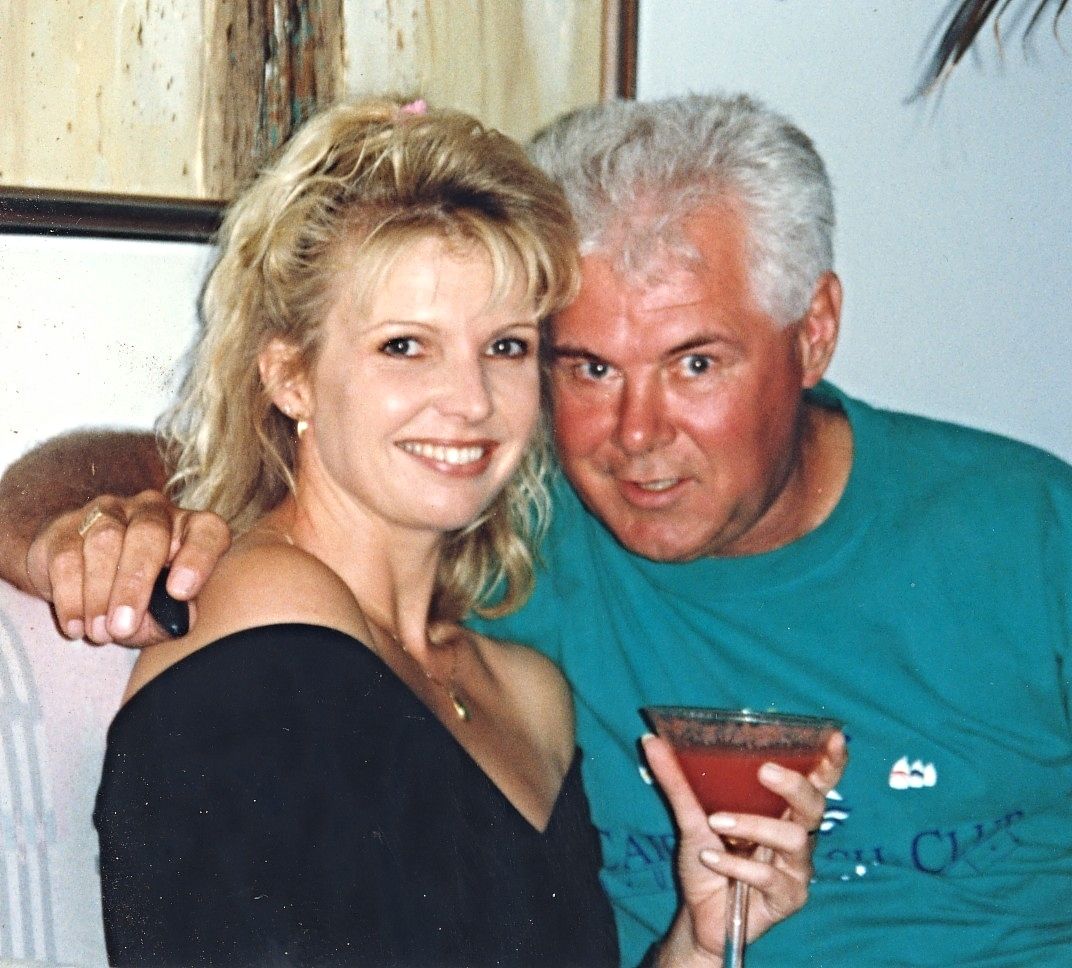 For a few months in 1993 I was lucky enough to be taking out this gorgeous lady. This is proof that I was flying high in 1993.
Kelly Davis
Say no more.
Japanese for dinner
Great dinner opposite the casino at Broadbeach with Kelly Davis, Sandy Ansell & Helen Burke. Kelly & I went home by boat, I dropped anchor in a quiet part of the river & enjoyed one of the most memorable hours I have had with any woman in my life. 🙂
Happy friends at Marina Mirage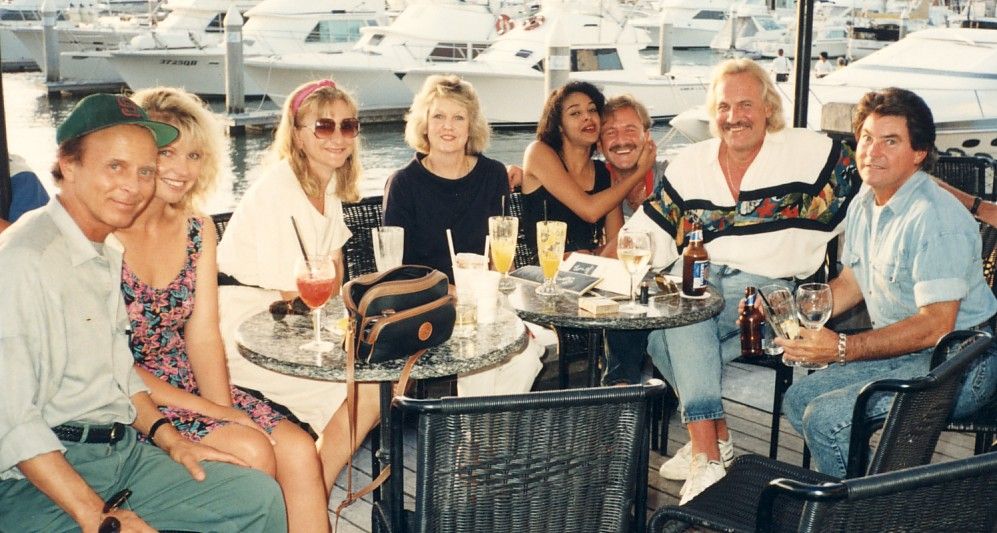 On the left is an American guy called Henry Geller, 2nd from the right is Tony Sweurs a guy I knew in Sydney who is now living in Belo Horizonte in Brazil.
Jill McCrossan with Tony Sweurs & Lorana from Brazil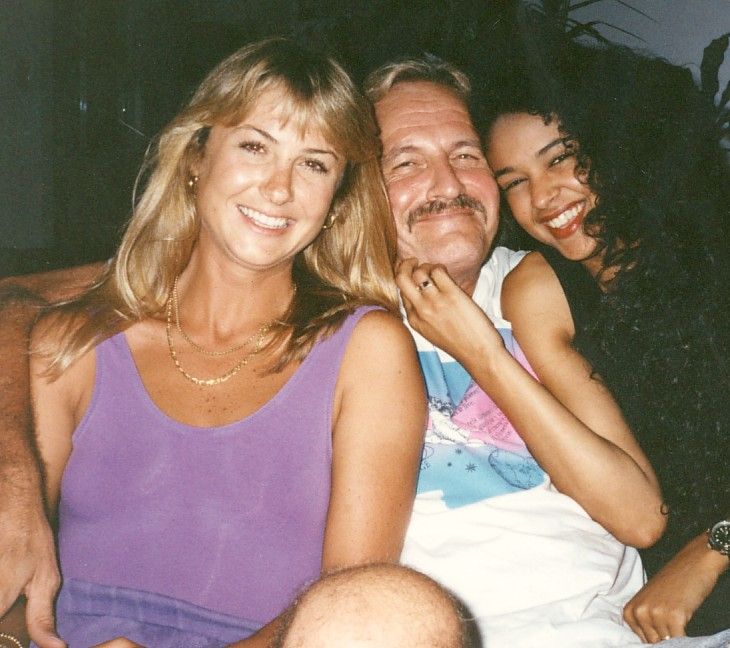 What time can we start having fun?
Andre Buzek on Chevron Island
Andre was one of my best friends and a total party animal. He told everyone, especially the cute girls he was French when in fact he was from Prague in Czechoslovakia, sounded more sophisticated I guess. 🙂 Sadly within a years of this photo being taken he lost his life in a car accident in Cuba.
Andrea from Rio de Janeiro & Andre Buzek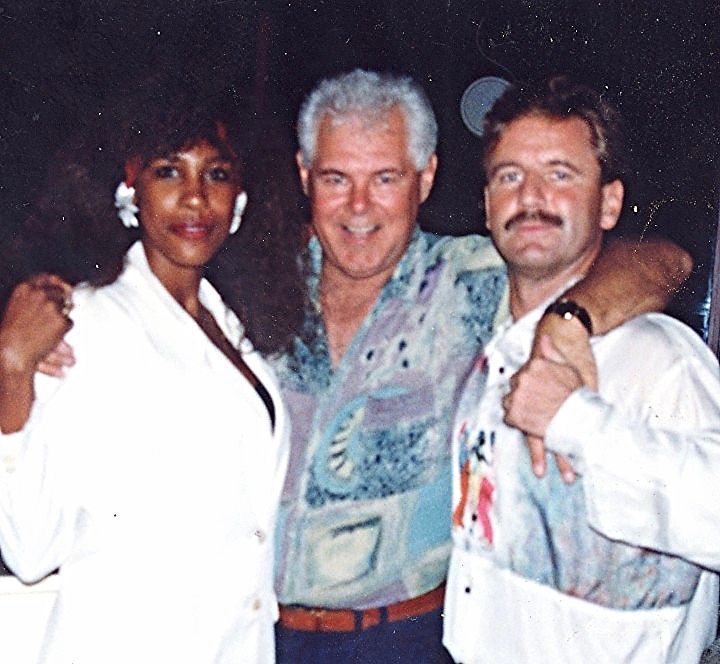 One two occasions when Andre traveled to Rio de Janeiro he bought back to Australia an exotic Brazilian girl for a holiday. Andrea was fairly calm compared to the one he bought out the following year who was younger and wilder.
Andrea from Rio.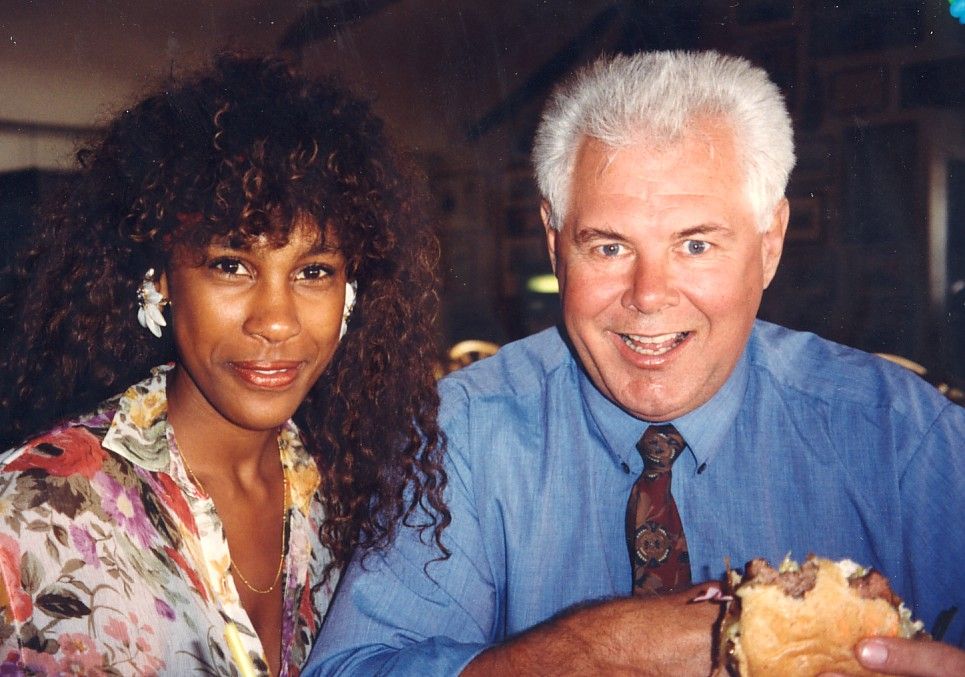 Here is a funny story, I had a day scheduled to visit Metway bank branches in Lismore & Ballina so I generously took Andrea with me to see some of the Australian country. We stopped for lunch in Byron Bay and were hitting it off famously. Knowing the reputation of many Brazilian girls I made sure we arrived back at my home a couple of hours before Andre finished work. Well it took no more than 10 minutes for this gorgeous tall Brazilian to shed her clothes & drag me into the bedroom. By the time Andre arrived to take her home we were composed and innocently awaiting his arrival. 🙂
Coral Knowles, Andre Buzek & Helen Burke.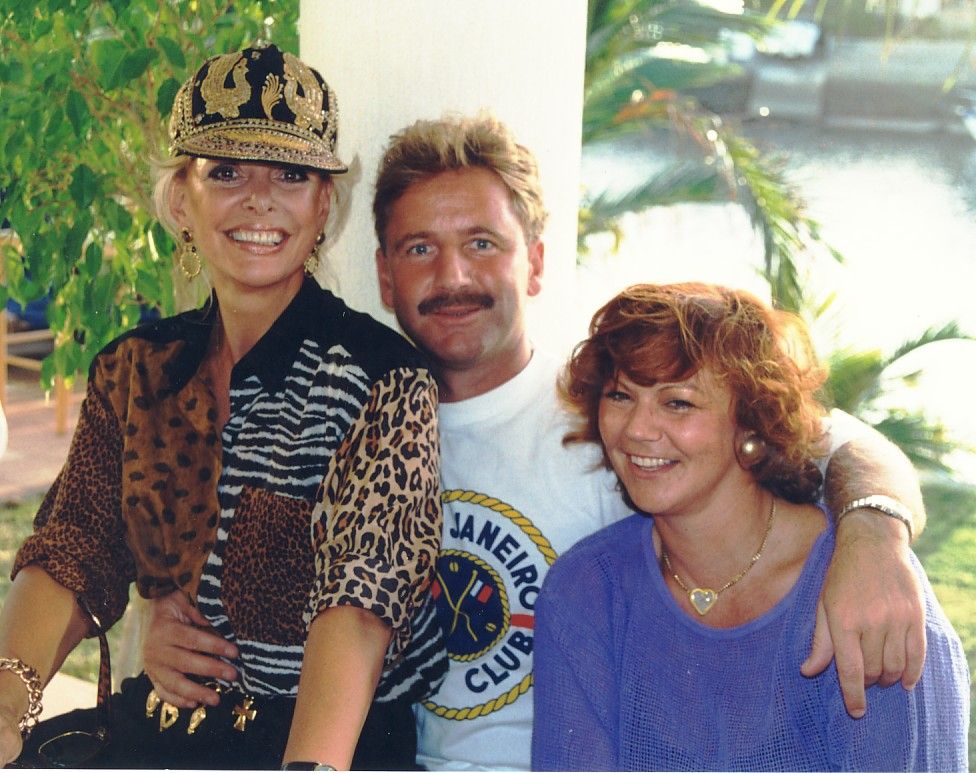 One of my favorite photos, Andre's eyes always lit up around attractive females. Also around some that were not so attractive, it never mattered to Andre as long as they were female & breathing. 🙂
Eddy Bonaventure , Jill Mc Crossan & Andre Buzek
WOW! Did we have some fun in those days? Yes we did, you better believe it. 🙂
Flying high with the Melbourne girls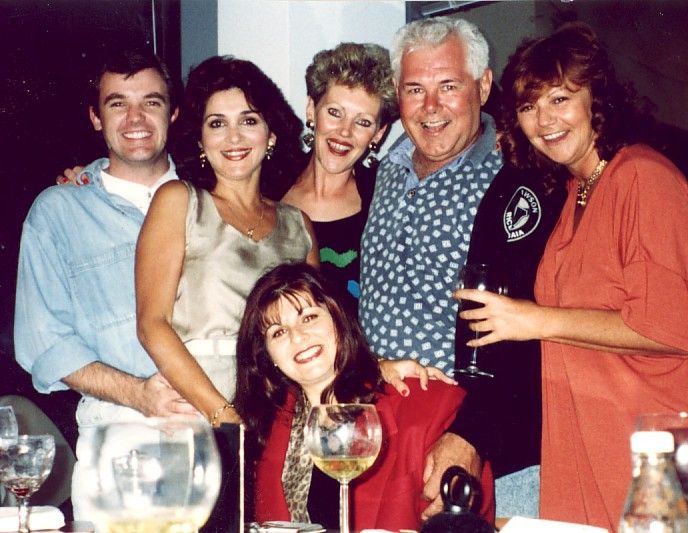 The parties & barbecues seemed to never stop all through the fabulous 1990s.
 Another Sunday lunch at home
A typical lunch at Upton St.
Two beautiful Koreans
I feel like a rose between 2 thorns. 🙂
The big guy is Graham LaRoche aka Biff.
Harley & Biff are with another one of the lovely Korean girls who enjoyed out parties. There is a terrific story about these two guys on my 1982 post called New Year's Eve 1981, the Great Escape.
Another Sunday lunch at my home.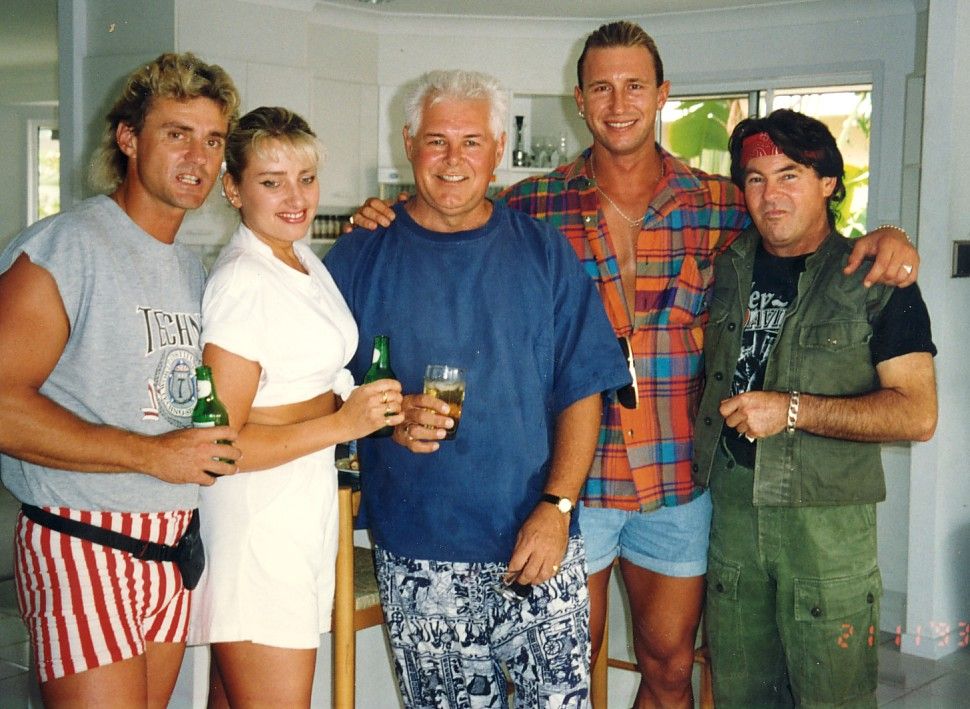 You will notice how Harley always like to dress up in his army fatigues.
Winnie Andre & Harley.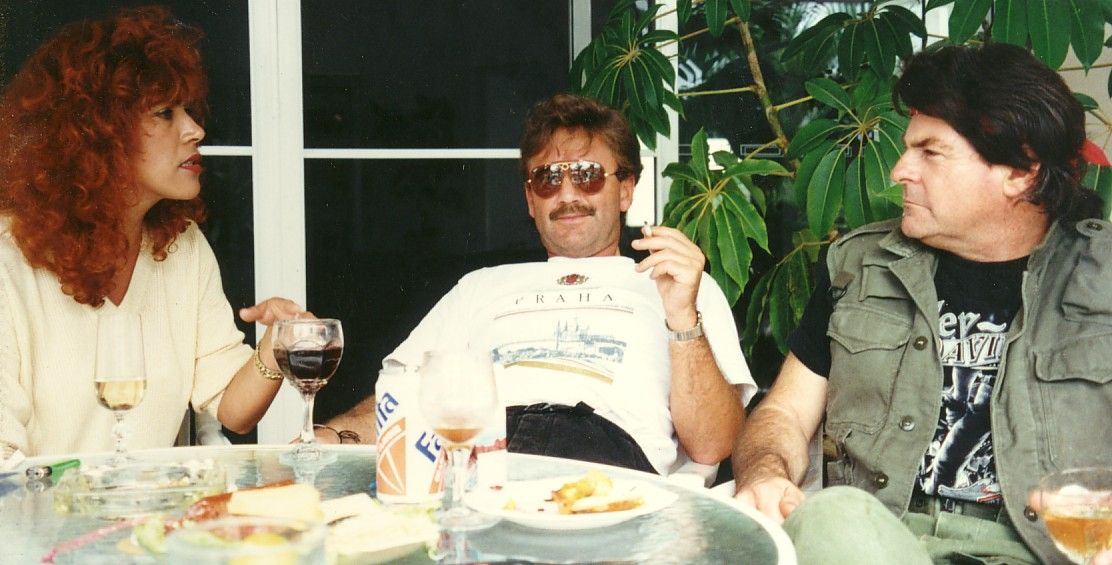 Winnie was from South Africa, she loved a party. Andre of course was always in the thick of the action. Harley in this photo looks a lot like Col Gaddafi.
Eugine Korin has company at Kooralbyn
Kooralbyn was a great gold course which sadly has shut down in the last few years.
Two Tonys Murphy & Bonner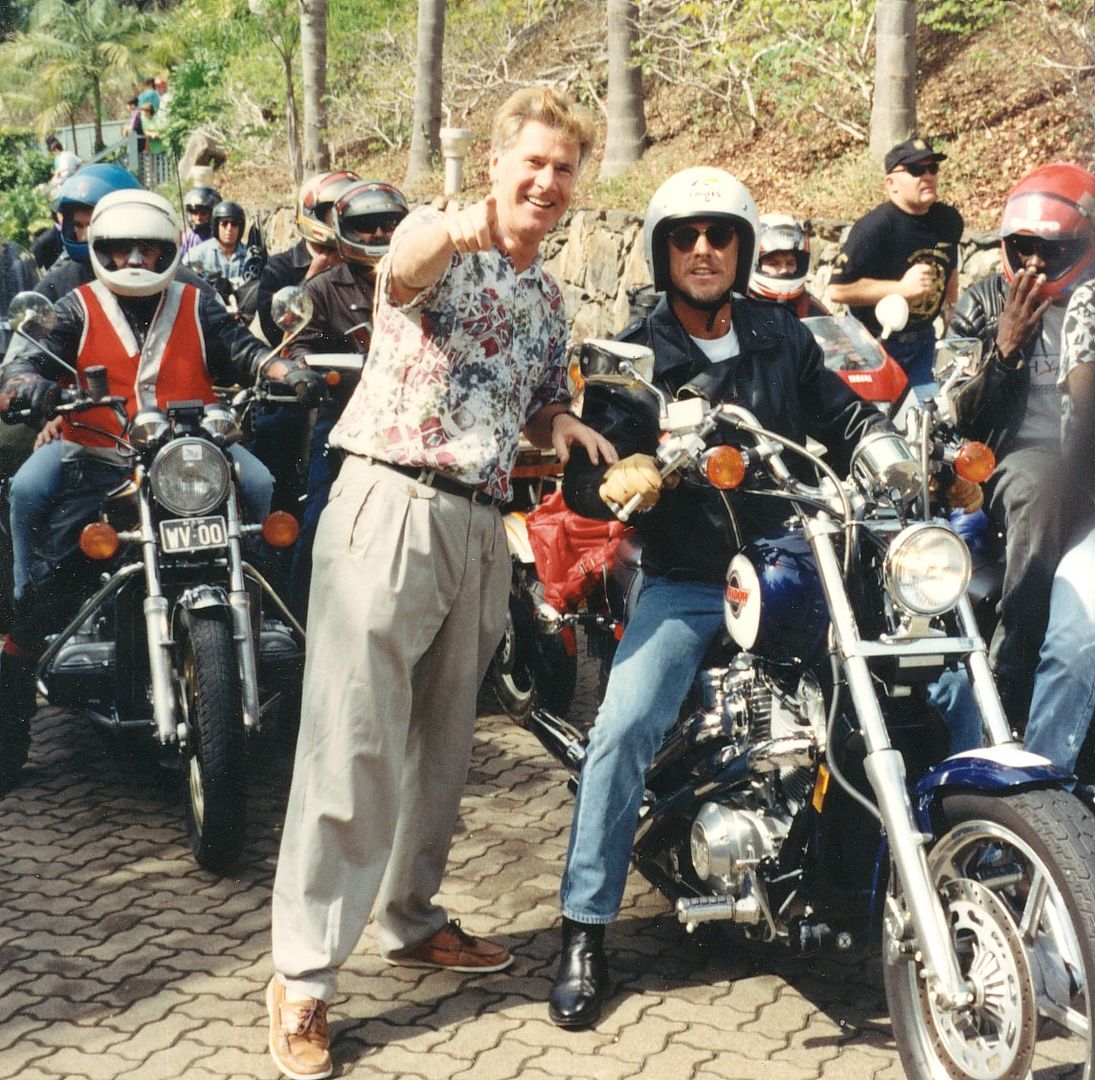 This was Coffs Harbour where Murphy was working & Bonner was in a motorbike rally.
Family Xmas at my home on the Gold Coast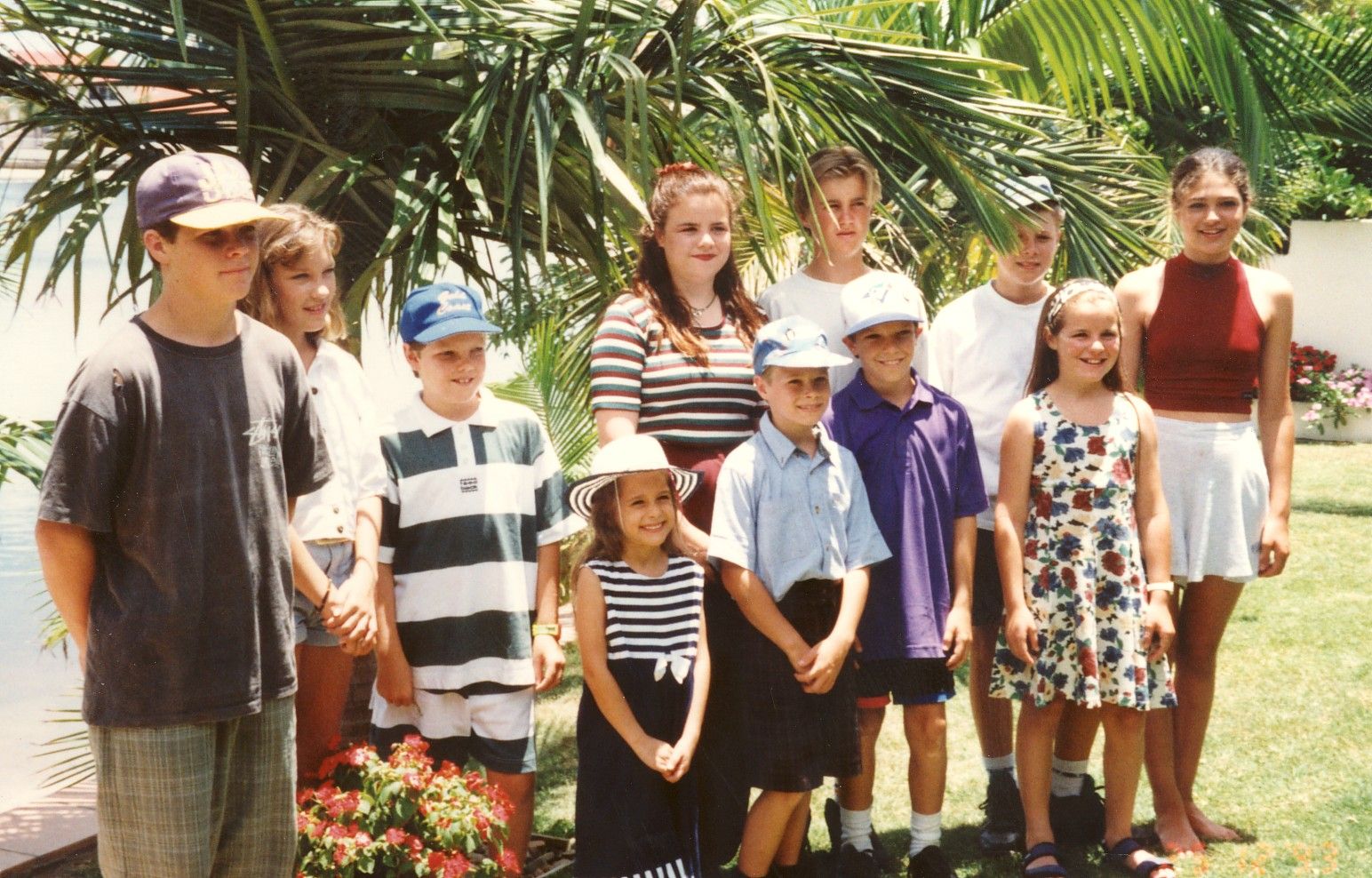 Of course this was Xmas 1993, many of my nephews & nieces now have children of there own. Here is a Xmas gathering in 2006.
Family dinner NYE 1993 at Marinas Cove
It was so good catching up with all the family.
Catherine Bonetti NYE 1993
So many women and so little time.
Roberta Aitchison still runs the meter maids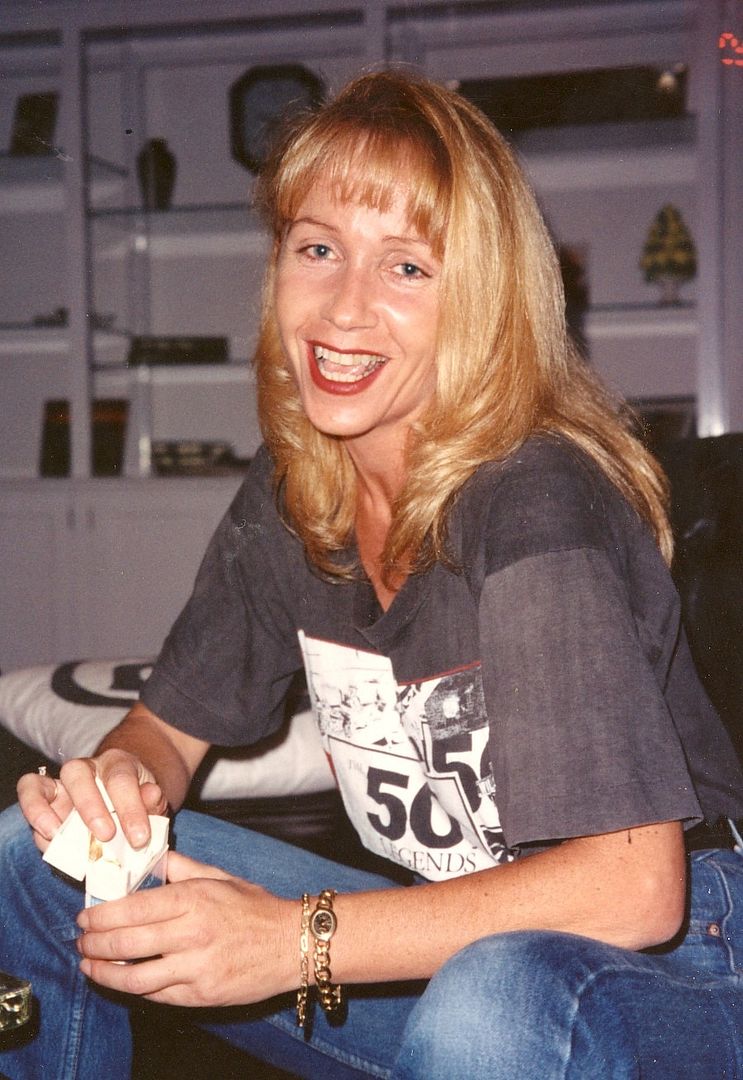 Roberta was originally a meter maid herself, she still runs the company today in 2014.
Crazy Sonya
Sonya was a Kiwi with very few inhibitions, check out the photo below if you want to see her in her birthday suit. However please remember my warning at the start of this post, in case you have forgotten……
Sonia in all her glory
Andre is also going nuts on the slideshow, check it out before they censor it. 🙂
I told you he was crazy
I will never forget you old mate.
Sexy Suzie is on the slide show as well.
She was as cheeky as they come. 🙂
Why wait, here she is. 🙂
Just like little apples.
Sexy Jill Mcrossan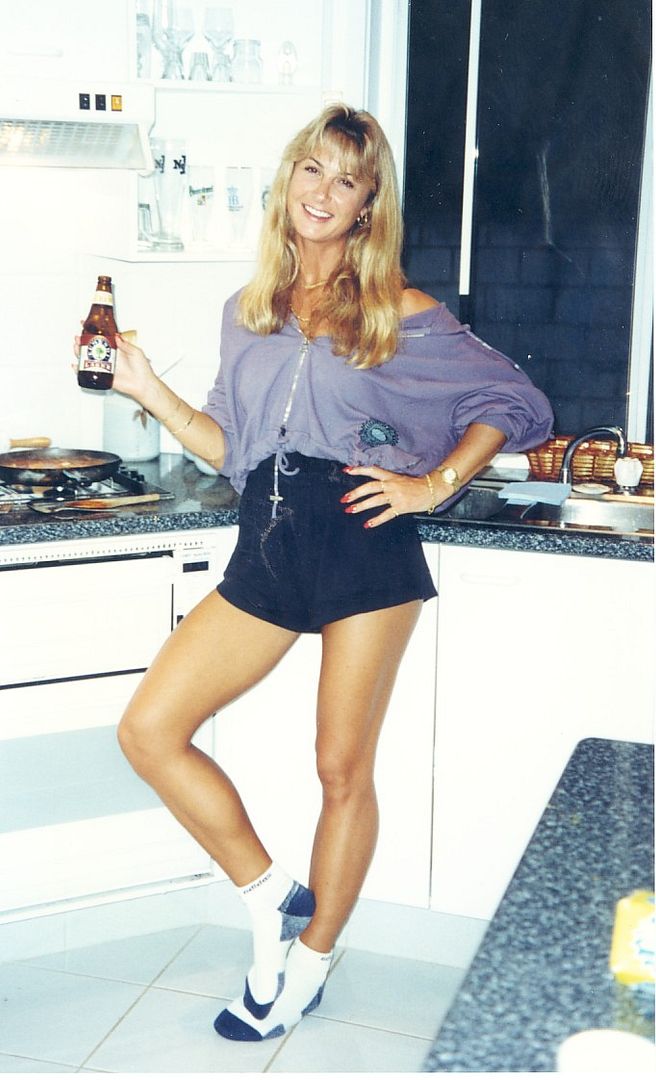 Jill was a lovely sexy lady who was always fun to be with. She now lives in Sydney and I  bumped into her at Manly about 3 years ago.
Patpong Road Bangkok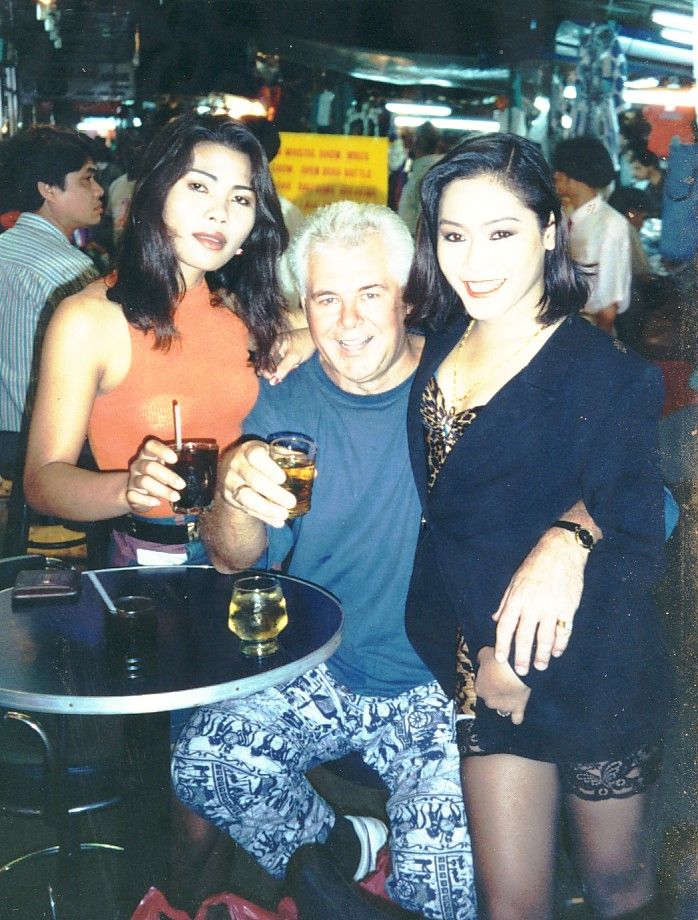 On my way home from Prague & Berlin I stopped in Bangkok to meet my dear mother who was on holidays there with a friend. Naturally I had to visit Patpong for some R & R.
At Coolum with Robert Allemby
May as well finish where I started, playing a round at Coolum with Robert Allemby, is that like 15 minutes of fame. 🙂
                           Please check out these fabulous posts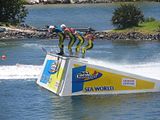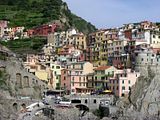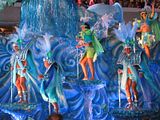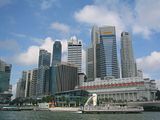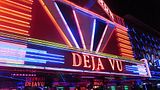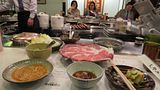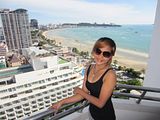 That's all folks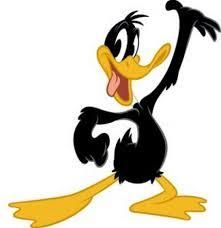 Jump forward 21 years and I'm still flying high, click here.
This gallery contains 4 photos