October 15, 2014 by David Herd
Doubling the size of my home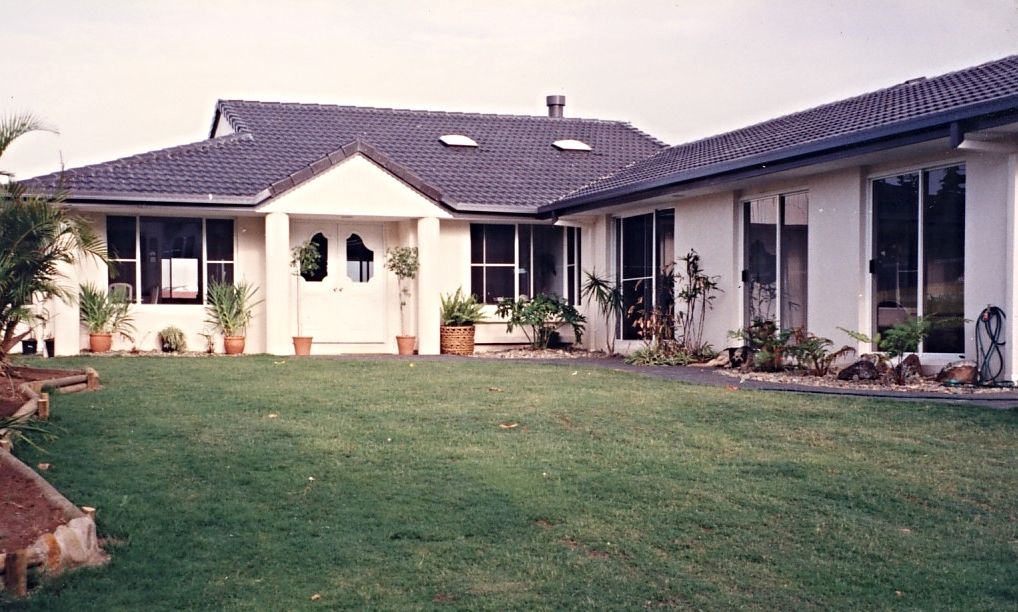 Home extension budget blowout  was due to the many changes I made to my original plan. I wasn't satisfied with just adding a 2nd floor. The photo above was taken just after my home was built in 1990.
Day one the job begins
From here on nothing will ever be the same.
Laying the slab
My builder Ari is the guy with the shovel, one of the hardest working guys I have ever seen.
Dad's army take a coffee break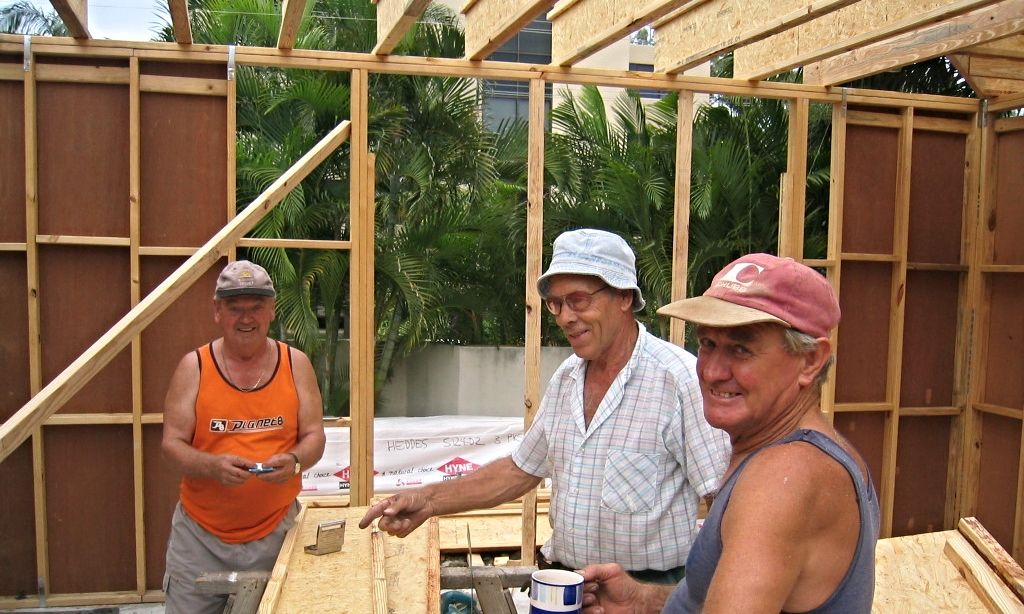 Ari and his guys were the hardest working tradesmen I have ever seen.
Seeing some progress with home extension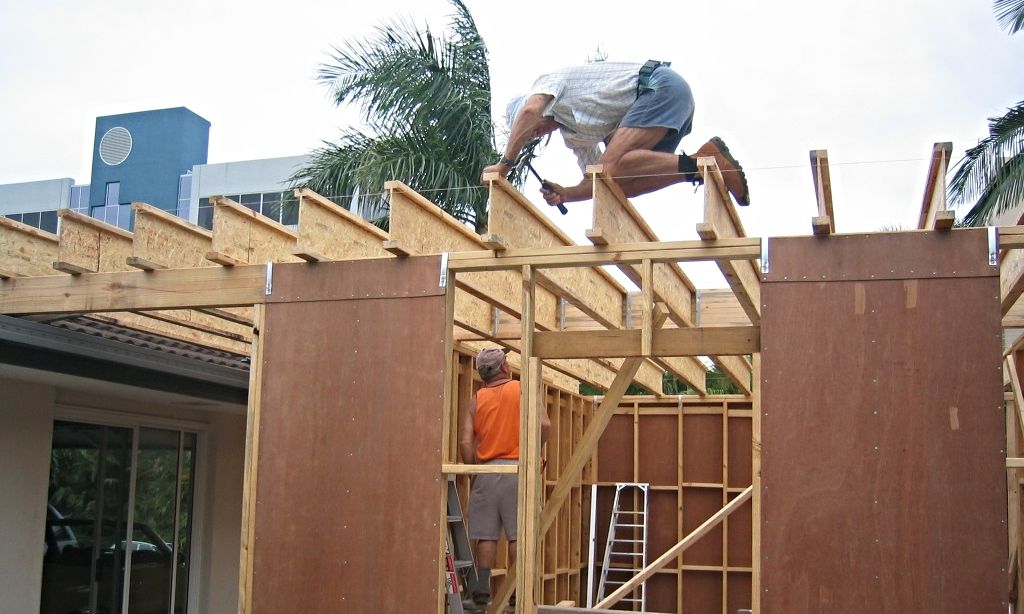 Starting to see some progress with my home extension, these guys really work fast.
Now we are getting somewhere.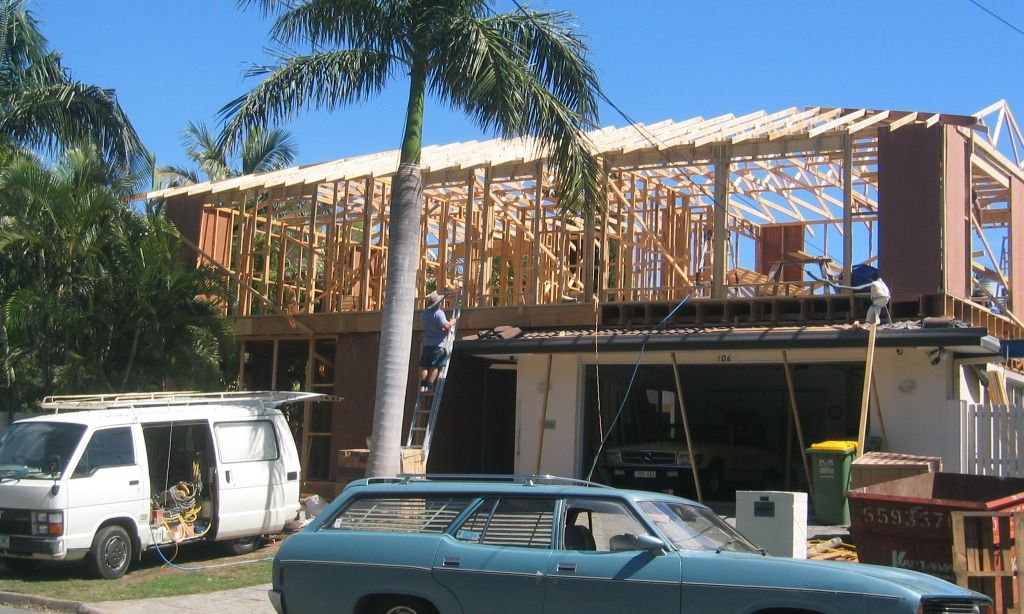 I really wanted to give the home "street appeal" something it didn't have in its original form.
Brickwork & a fancy door.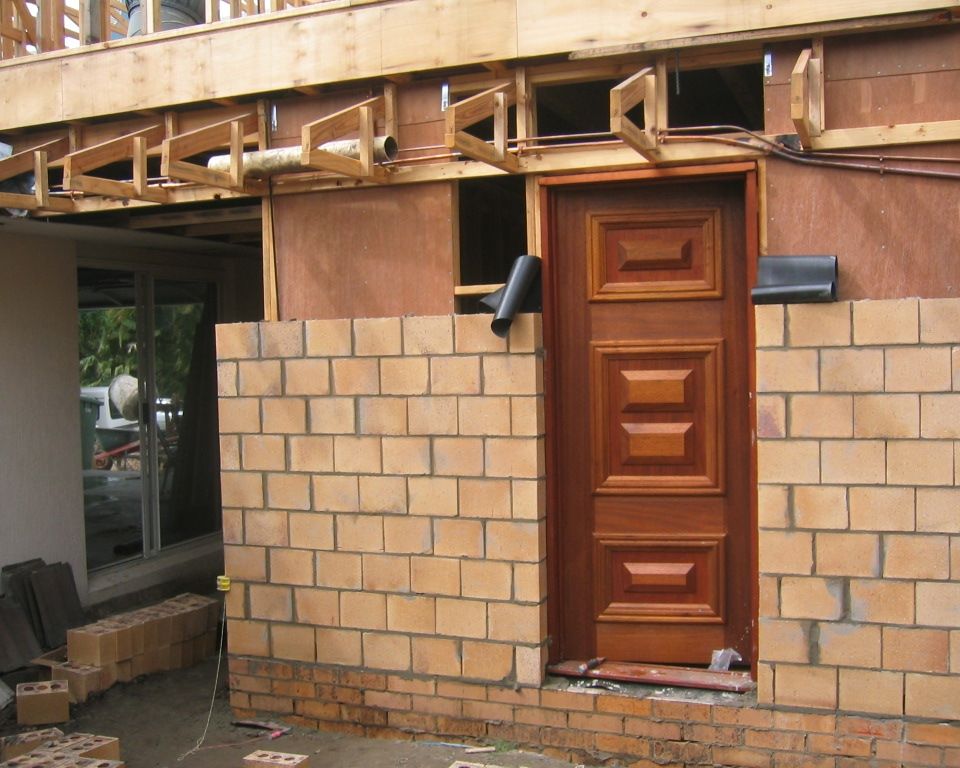 Painting the door was one of my jobs. 🙂
The tree has gotta go
It was like losing a friend, I had planted it 14 years ago.
Timberrrrrr!!!!!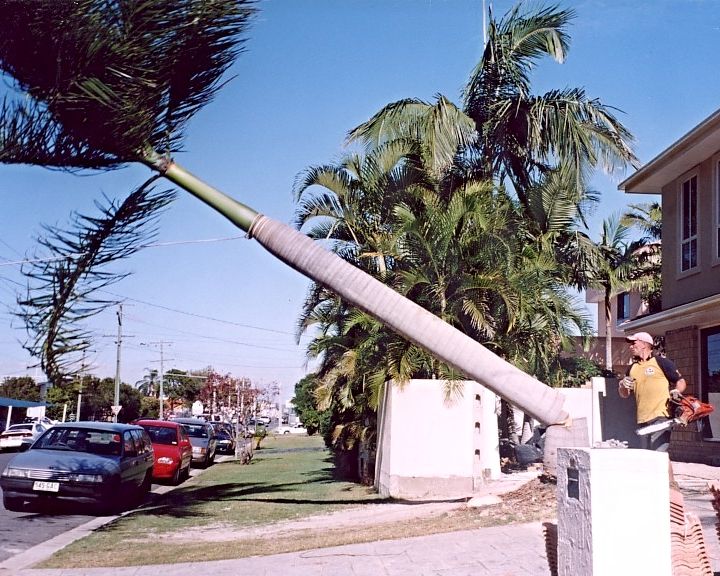 There goes my beautiful tree.
Starting to look terrific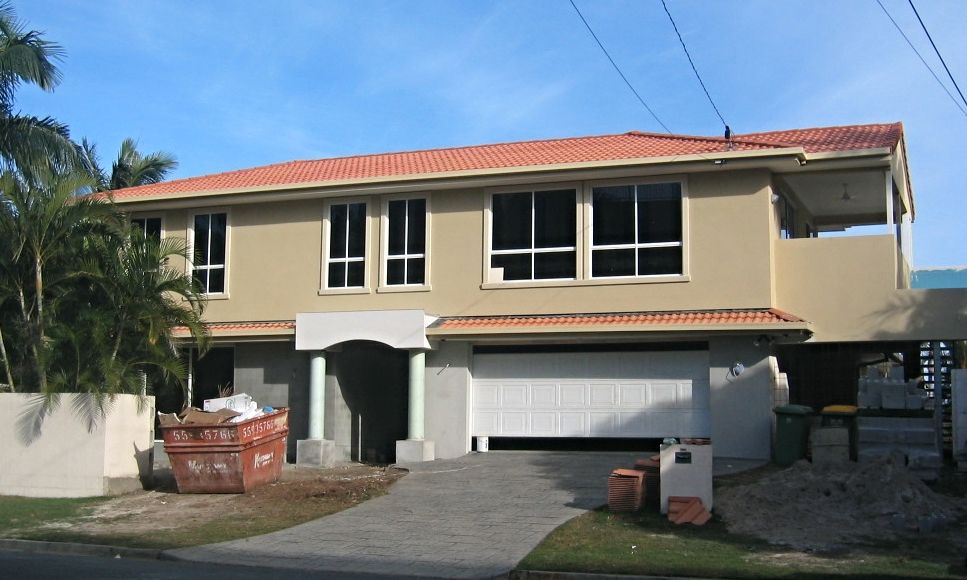 This is the point it's all starting to look fantastic.
 Laying the floor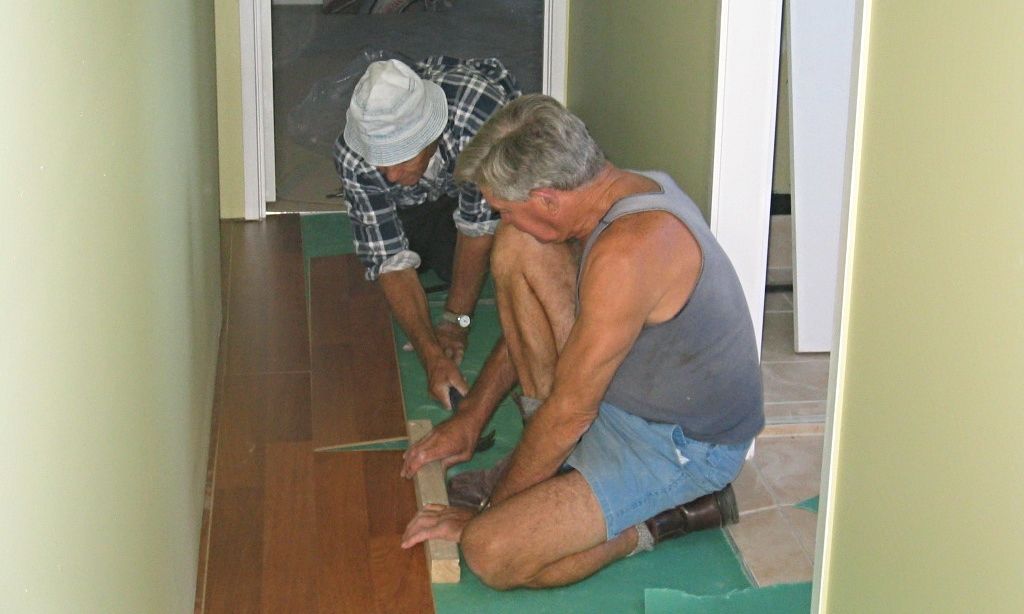 There is no job these guys can't handle.
The kitchen takes shape
It's easy to be wise after the event, on the original plans a stairway was supposed to lead from that wall to the main house downstairs, for some reason we left it out which later proved to be a mistake.
Laying Terracotta tiles
The finishing touches.
The downstairs studio $250 pw.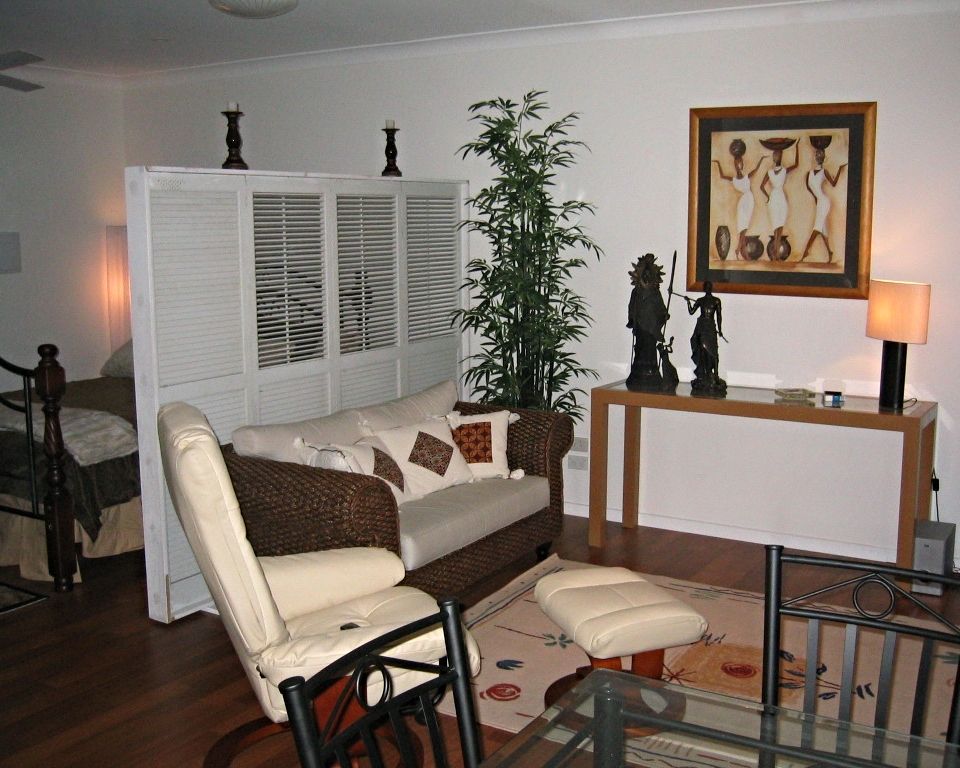 The jewel in this home extension is this fabulous little studio completely self contained with a private entrance.
Beautiful private courtyard for the studio apartment
Quite a beautiful peaceful area for the granny flat.
Upstairs lounge & kitchen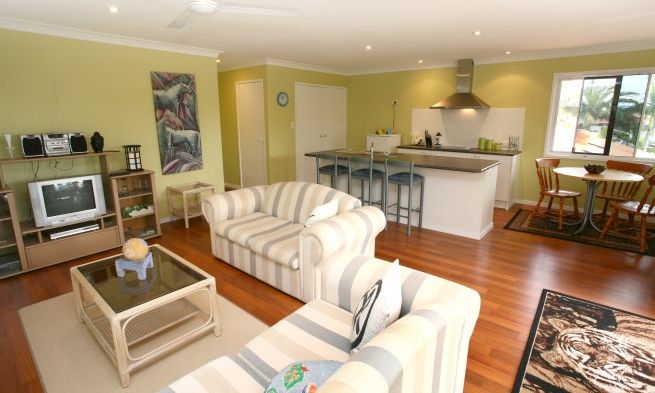 When I look at this home extension which cost me double the original quote of $120,000  I feel it was all worth it. Uptairs consists of 3 bedrooms & two bathrooms and downstairs a separate private studio apartment.
Bedroom & en-suite

OK, so the chair should really have been dumped.
Beautiful courtyard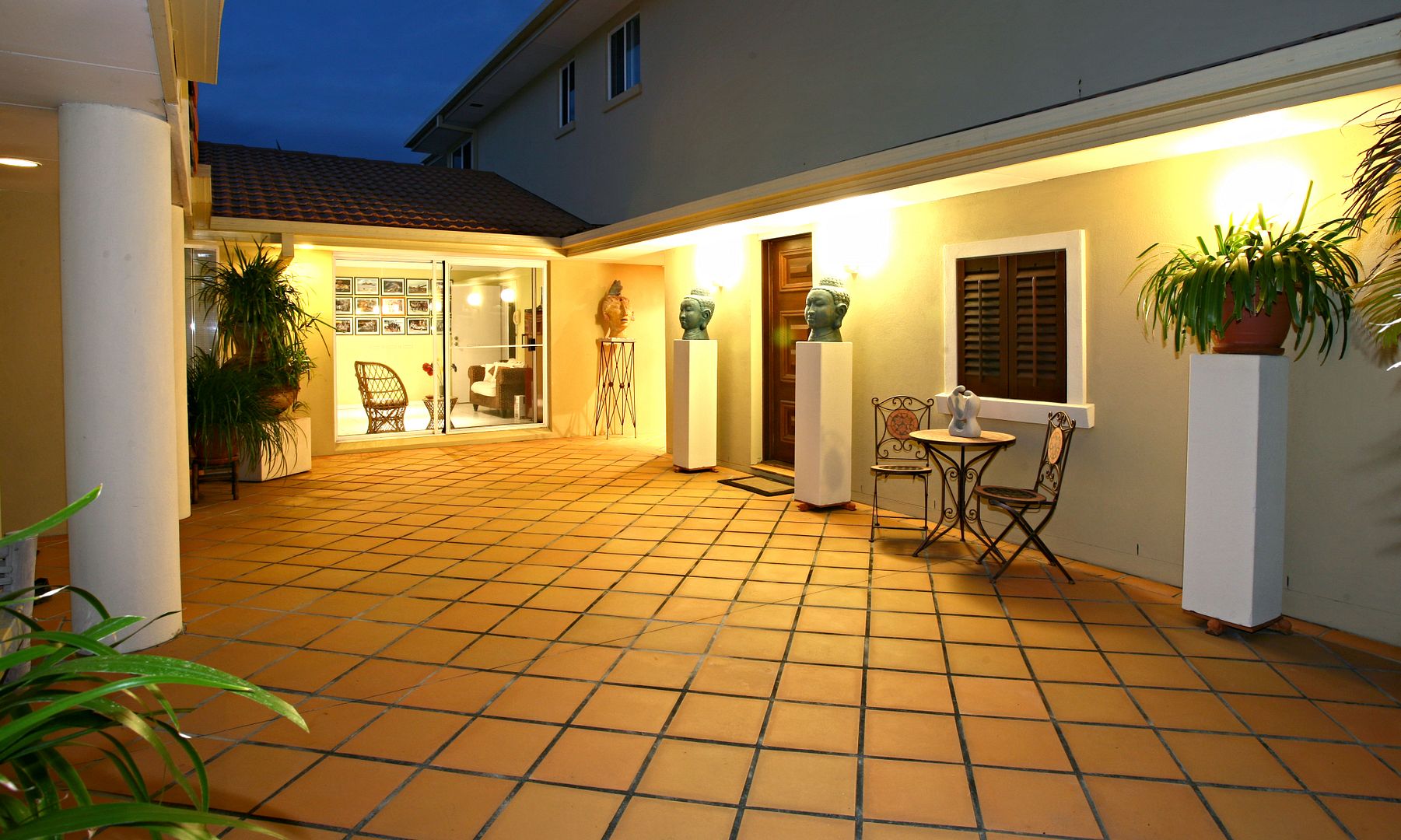 Quite spectacular at night.
Courtyard & front entrance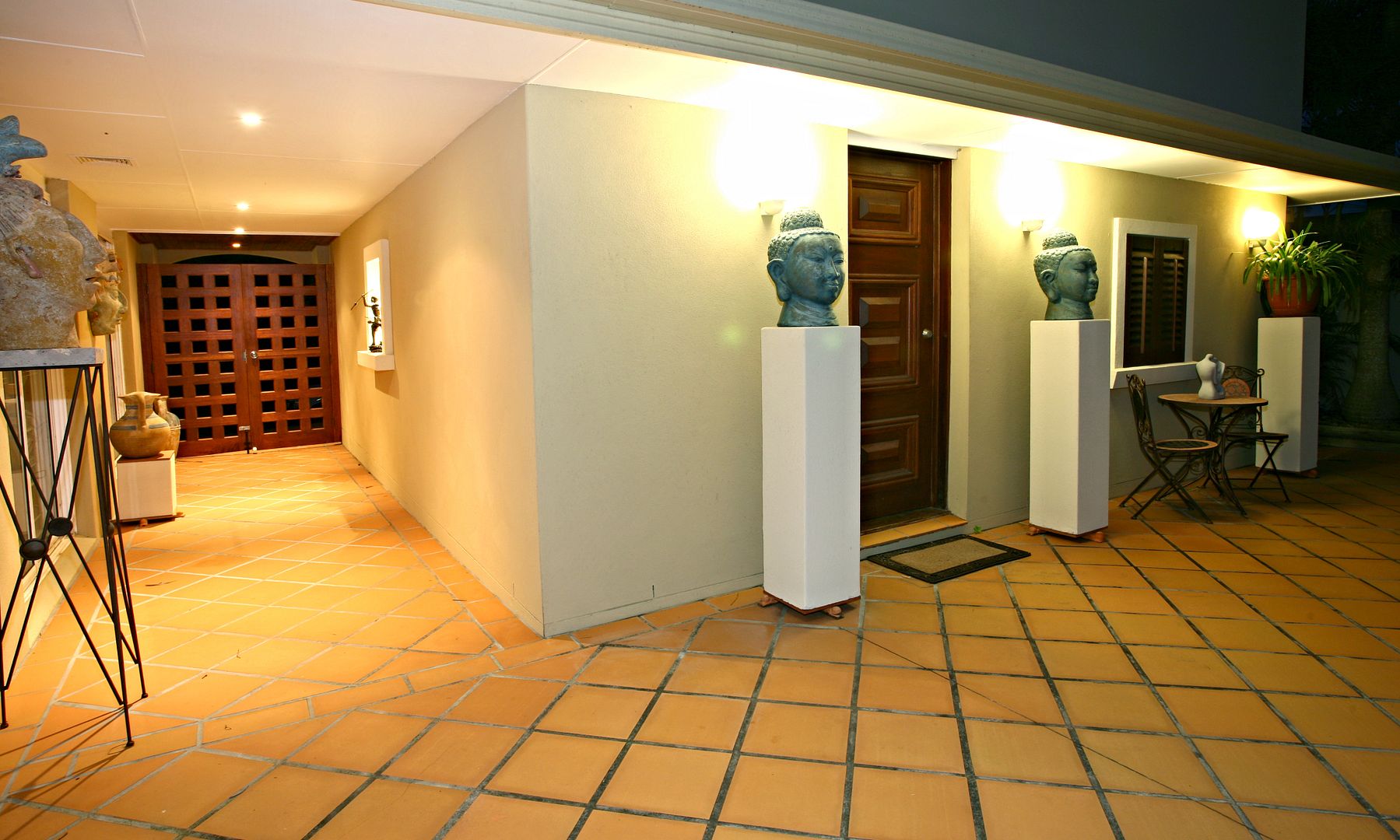 I was very happy with the entrance to my new home.
I really love the front gate & entrance
Now how good does that look?
The fabulous finished product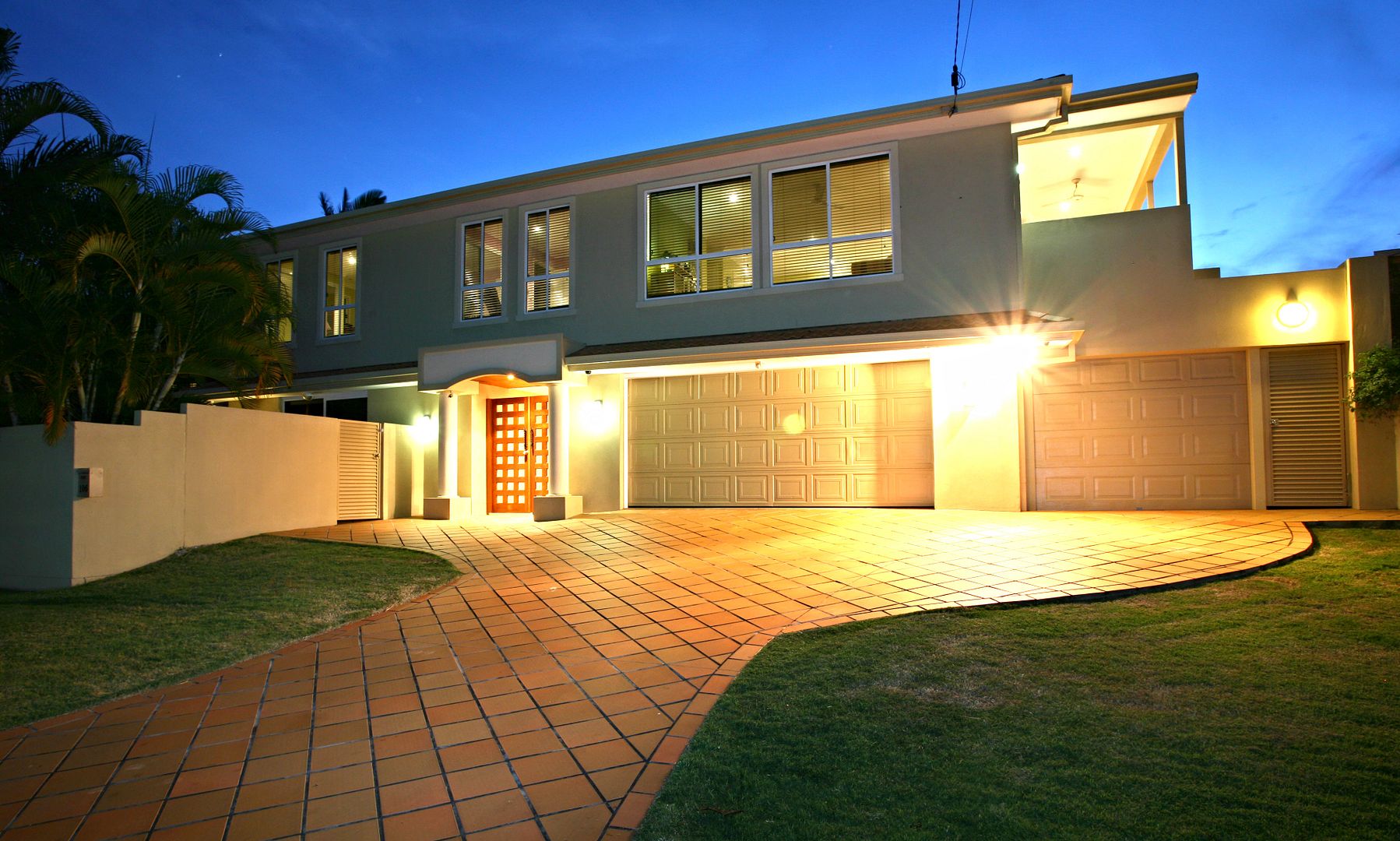 One of main main goals with this home extension other than creating rooms I could rent to students was to give my home more "street appeal" to help when the time came to sell. I think I certainly achieved that.
My dream home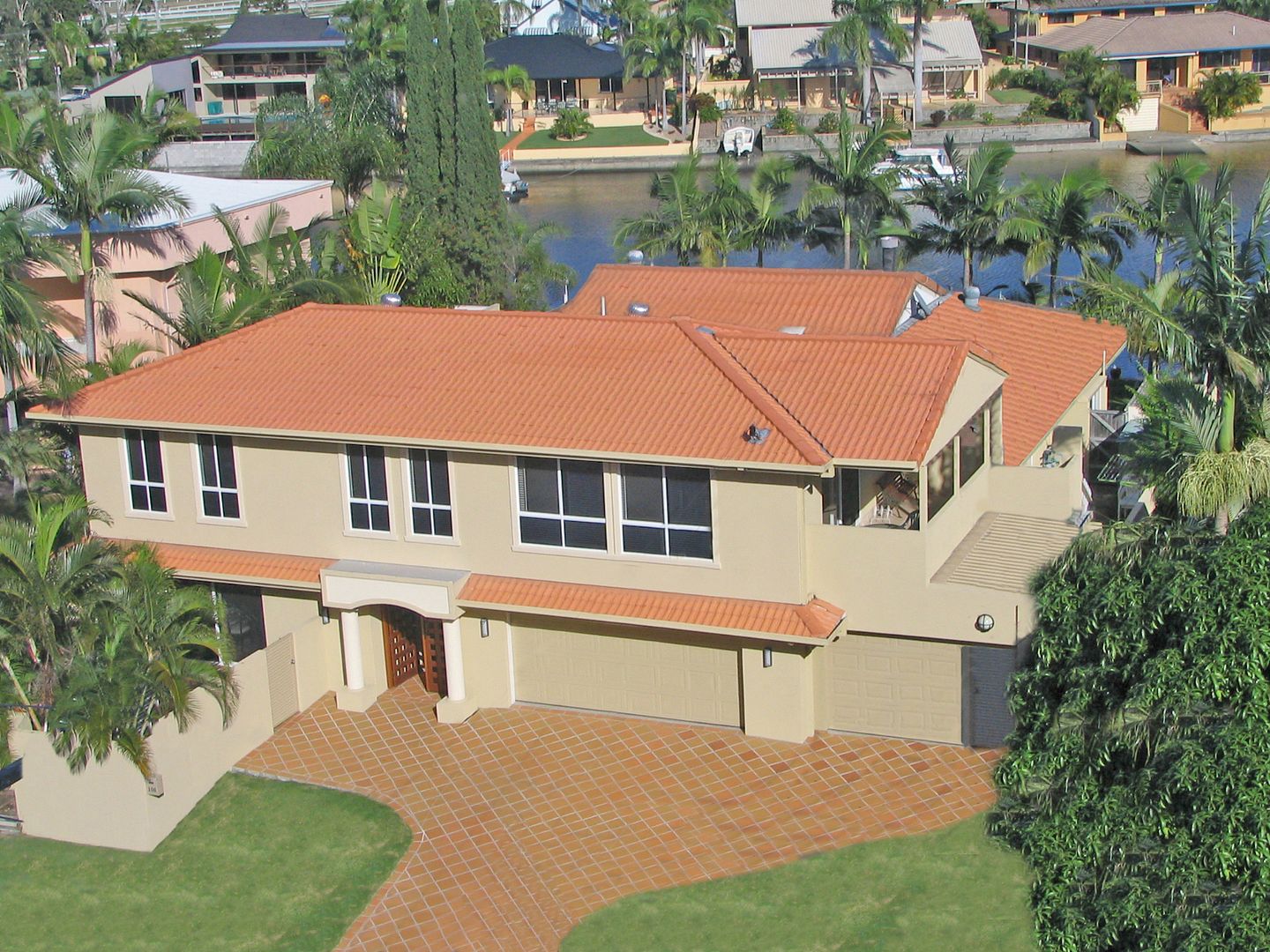 The finished product was wonderful however I made some big mistakes in my overall scheme of things. I did not do enough research on council regulations regarding student rental, secondly I never anticipated the reaction from my feral neighbours who were always complaining t council about anything & everything. These people the Ryan family at 108 Upton proved to be cowardly & malicious. I often wondered why until a policeman friend of mine pointed out the increase in complaints from neighbours always increased after major renovations due to their uncontrollable jealousy.
Finally my biggest mistake was building such a large home which made it very difficult to finally sell. It was just far too big for the average family, without realizing it I had placed myself in a small range of under 10% of buyers. Apart from all that I was very proud &  thrilled with the final product, it also gave me a great sense of achievement to design & create my dream home.
Click here for a flashback to my home in 1991.
Jump forward to 2007 just click here.
 Here are some more posts on my wild wicked ways.
                   Life 2015                  Family history                   Life 1982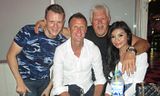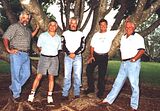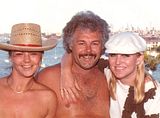 Adelaide 1972                 Iron Bar Freddy               Sydney 2006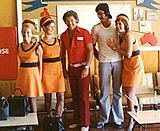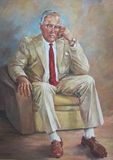 Thailand 2008                Gold Coast Babes               World trip 2003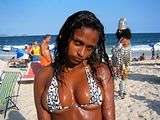 Great hotel room rates anywhere in the world if you book
                    through these links below. Book now & pay later. ?
 That's all folks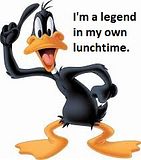 This gallery contains 3 photos