February 16, 2015 by David Herd
Dee Why Beach
Food friends Sydney 2009 started with breakfast at Dee Why on a beautiful Sydney summers day. Lots of trendy restaurants opposite the beach.
Please note this is not part of my travel blog, it is my online photo album.
As good as it gets
I'm a guy who has breakfast out 365 days a year and this one is as good as I have ever had.
My boss from 1972
My old boss from Sanyo Office Machines Ross Radford and I caught up for lunch at a Japanese restaurant opposite the Oaks hotel in Neutral Bay . I worked for Ross in Adelaide from 1972 to 1974 then Melbourne from 1974 to 1976.
My boss from 1968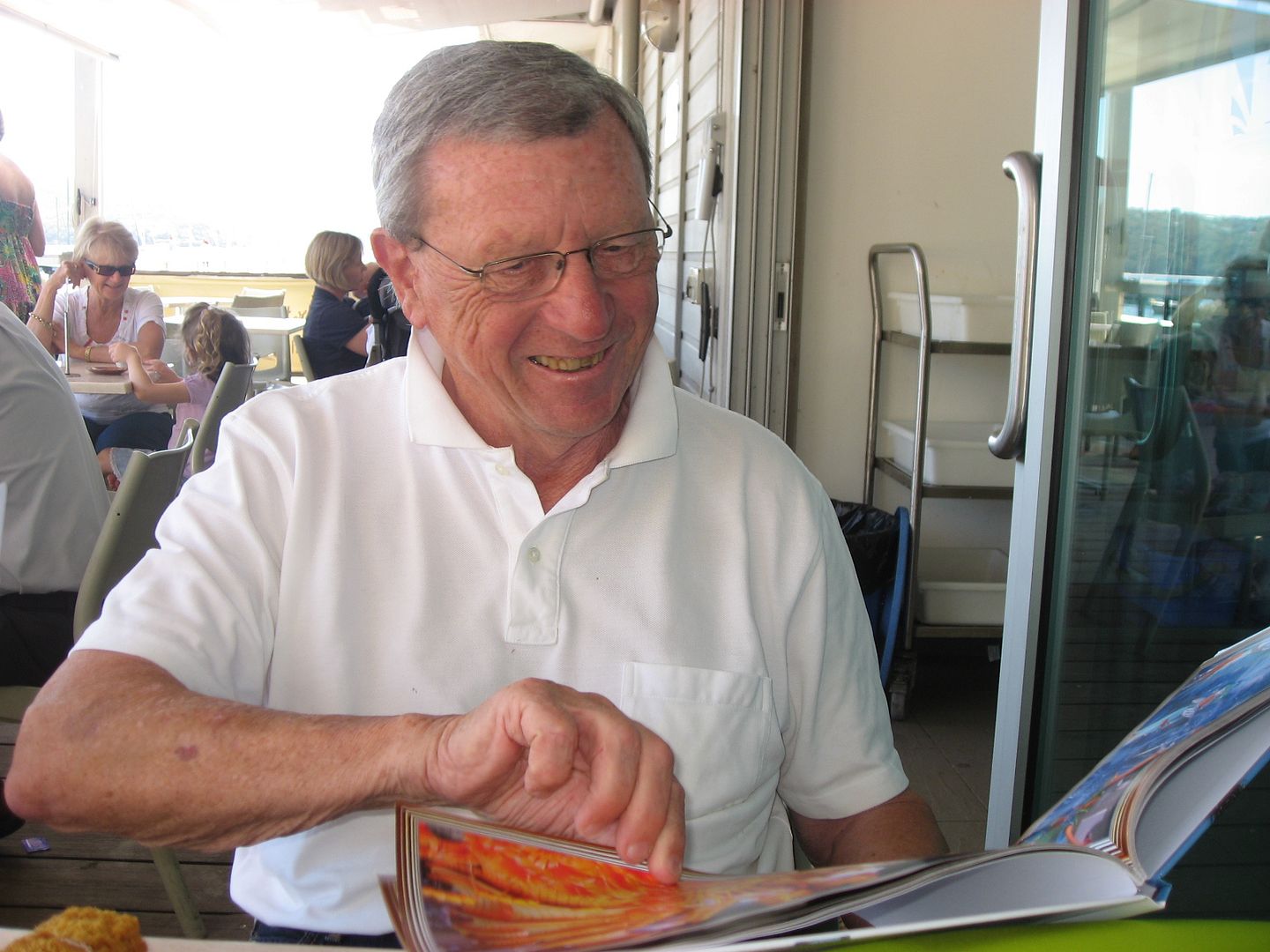 John Sprouster my old boss from 1967 when I was a business equipment salesman for Macdougalls Ltd. After 2 years learning the trade in Sydney an autocratic general manager called Howard Barker sent me to Melbourne in 1969 as the State Sales Manager. The problem was he demoted 5 existing sales managers who all found themselves reporting to me. Of course it only took several weeks for them all to resign rather than report to a 26 yo upstart from Sydney. 🙂
Flashback to 1990
 Here I am with Ross and John nineteen years earlier at the Hyatt Coolum just north of Brisbane on the sunshine coast.
Oaks Hotel Neutral Bay
One of my favourite drinking holes for many years. Probably one of the best pubs in Australia.
Friends from the late 1970s
Warwick Robinson, David Herd and Steve Bates play a round at Concord Golf Club.  Steve has been living in Singapore for several years and he and Anne always let me use a spare room in their luxury apartment whenever I was passing through.  I called was there in 2013 and 2014.
My eccentric friend Peter H.
This and the next few photos I am not going to give the people's full names, some of them are a little paranoid about being identified on the internet. Remembering of course this is not part of my travel blog just a personal photo album.
Merryl, Peter, Garry and Michael.
Friends & neighbours of Peter.
Peter's view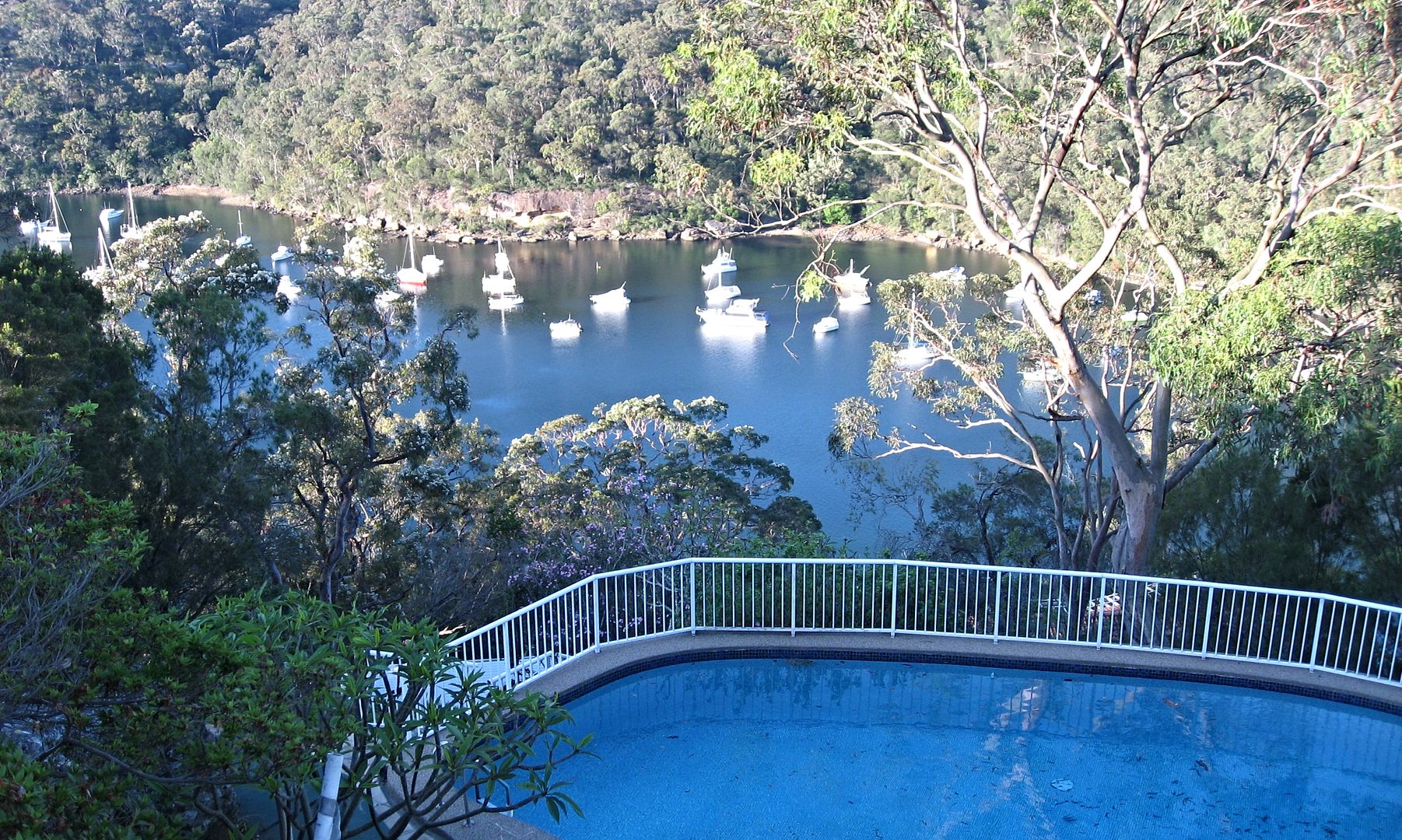 A nice quiet part of Sydney.
A very popular BYO restaurant with interesting French food. Usually crowded so make sure you book. The gorgeous South African blonde on the left is Phyllis, then Gary, Merryl and Peter.
Food friends Sydney
 Merryl and Peter, great photo, Merryl & her husband Gary now live on the Gold Coast.
Lunch at Cousin Deb's lovely Balgowlah home.
I used to often stay at Cousin Debs home when I was in Sydney, a terrific location and great hospitality. Sadly I have now been banned as I went down the local shops one day and stupidly left the door unlocked for an hour. Oh well at least I do have some great memories from before I was put on the "black list". 🙂
Cousins David and Deb

Lots of great memories of times spent at Deb's home.
With cousin Deb in 1984
Notice the top two photos are 25 years apart yet I have a glass of red in both, some things never change. 🙂
Happy group at Deb's house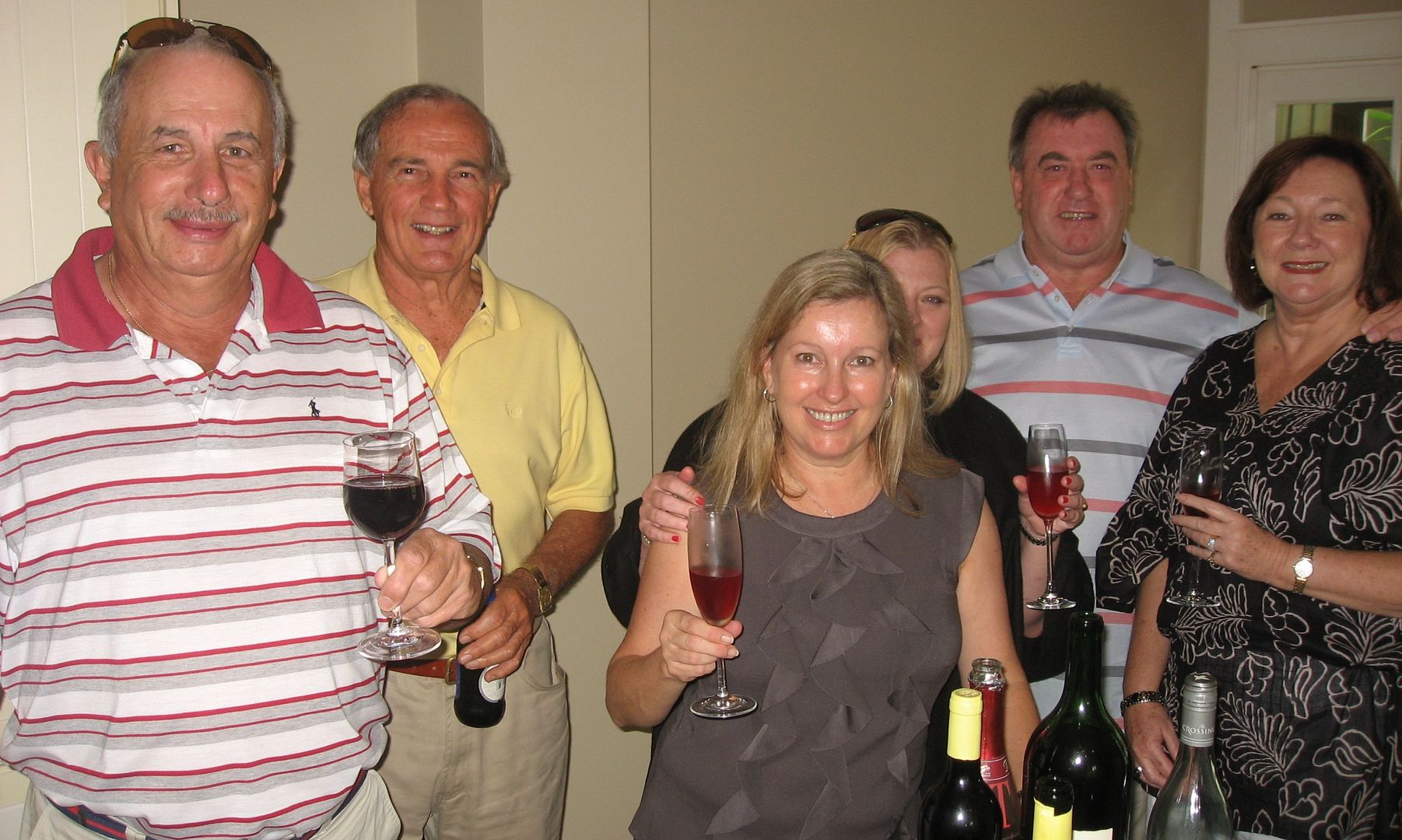 I have known this group for over 40 years.

           Sisters Carmen and Antoinette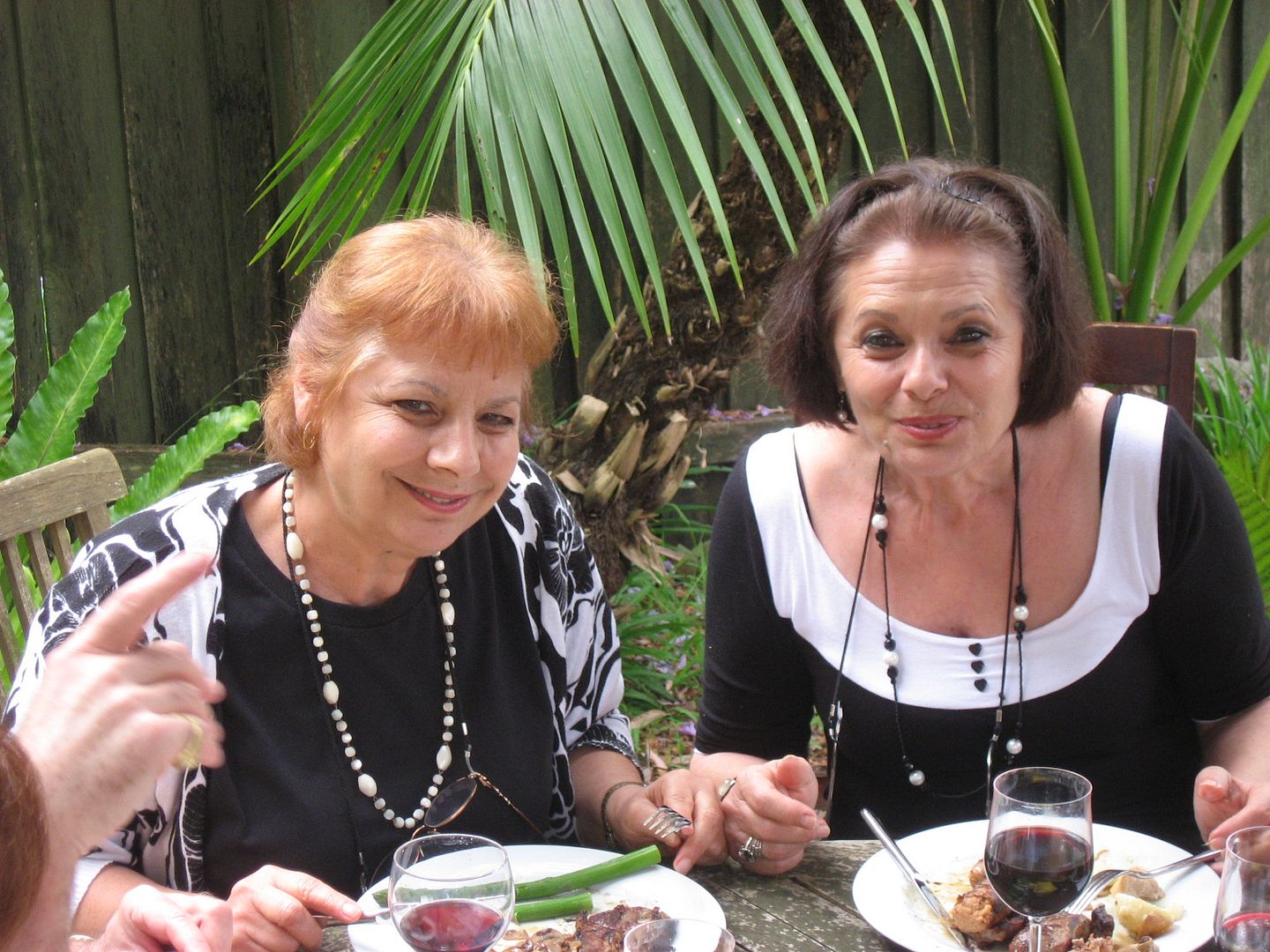 I have known these two nice ladies since 1977, my how time flies when you are having fun. Well that's all from my post Food friends Sydney, check out some of my other creations below.
                           Here are some more posts to check out
Life 2013 
Family history
Life 1982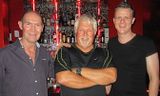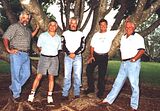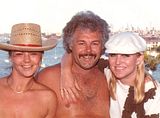 Adelaide 1972
Iron Bar Freddy
Sydney 2006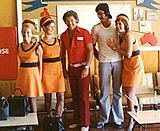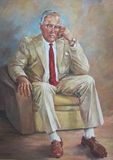 Thailand 2008
Gold Coast Babes
World trip 2003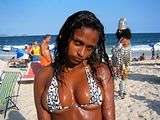 Great hotel room rates anywhere in the world if you book
                                       through these links below.
That's all folks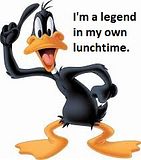 Great story about my late Uncle, Allan Herd
Friends on the Gold Coast in 2014
This gallery contains 2 photos