May 12, 2016 by David Herd
January 1st 2013, please note, Sydney Gold Coast 2013 is not part of my Travel Blog. It's my personal history, check it out if you wish.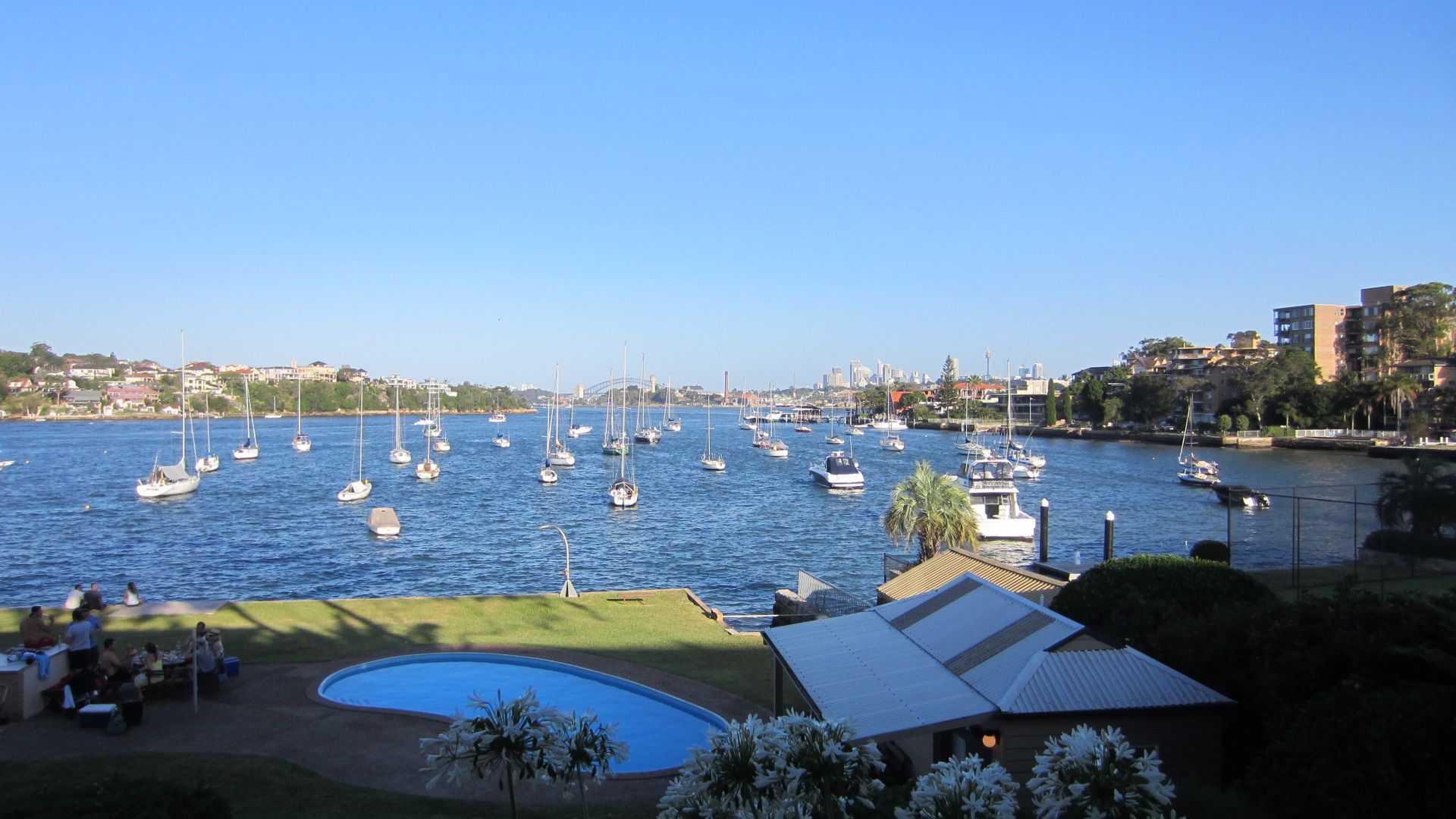 Sydney Gold Coast 2013 was a trip I did starting from 72 Wrights Road Drummoyne on January 1st after spending a couple of weeks at my cousin's home in Balgowlah. I spent News Years Eve with Peter Hobbs & friends, left early the next day to meet friends for coffee at Dee Why before calling in to see Sue at Newport. From there I drove to my brothers home in Port Macquarie and finally onto the Gold Coast before flying back home to Thailand.
With Peter Hobbs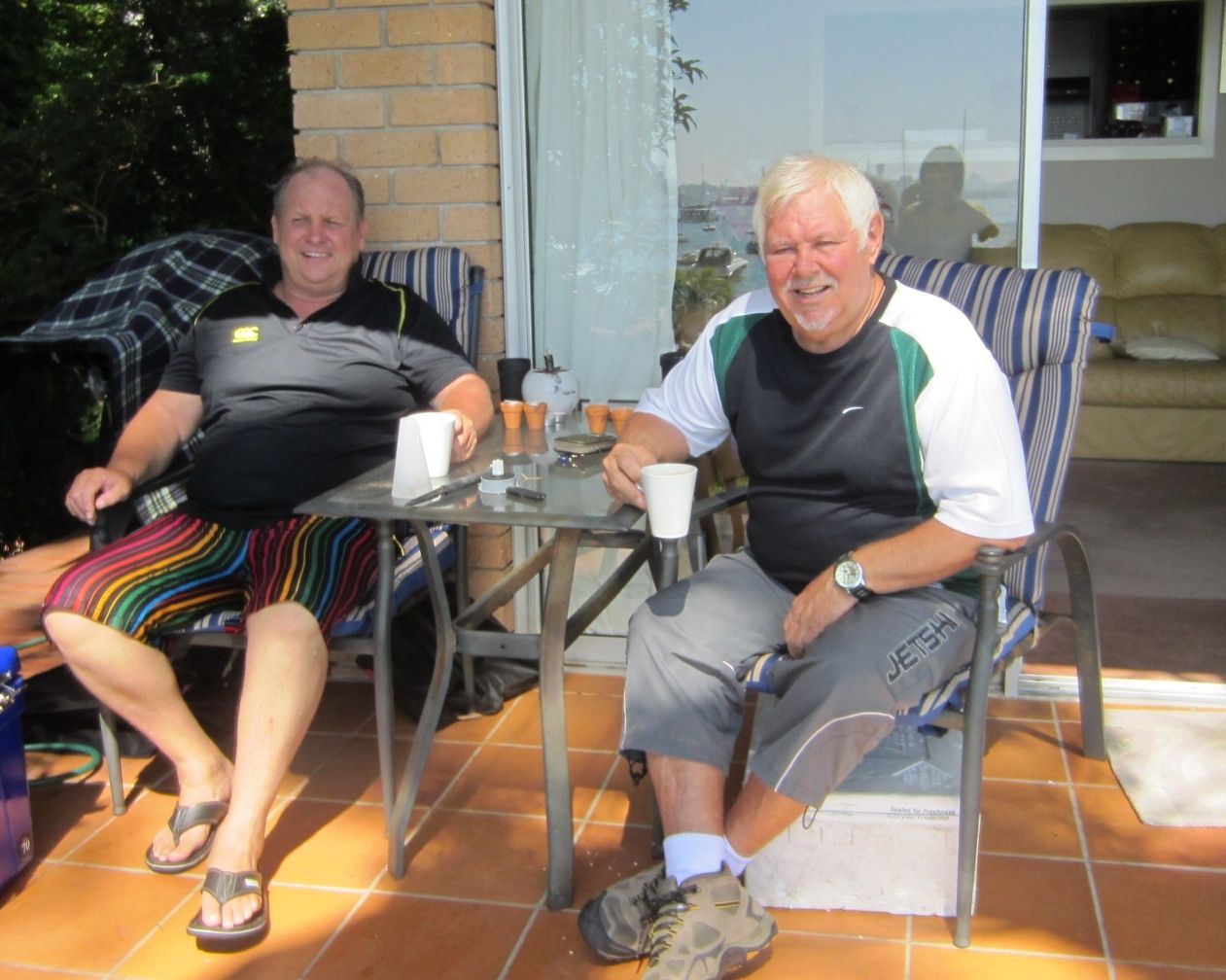 Wrights Road in these apartments was my home for 6 years from 1979, some of the best years of my life. In fact check out my 1982 photo blog and see for yourself.
Middle building, top floor, right side.
Unit 12 was my home for six very happy years.
 Coffee at Dee Why, Sydney Gold Coast 2013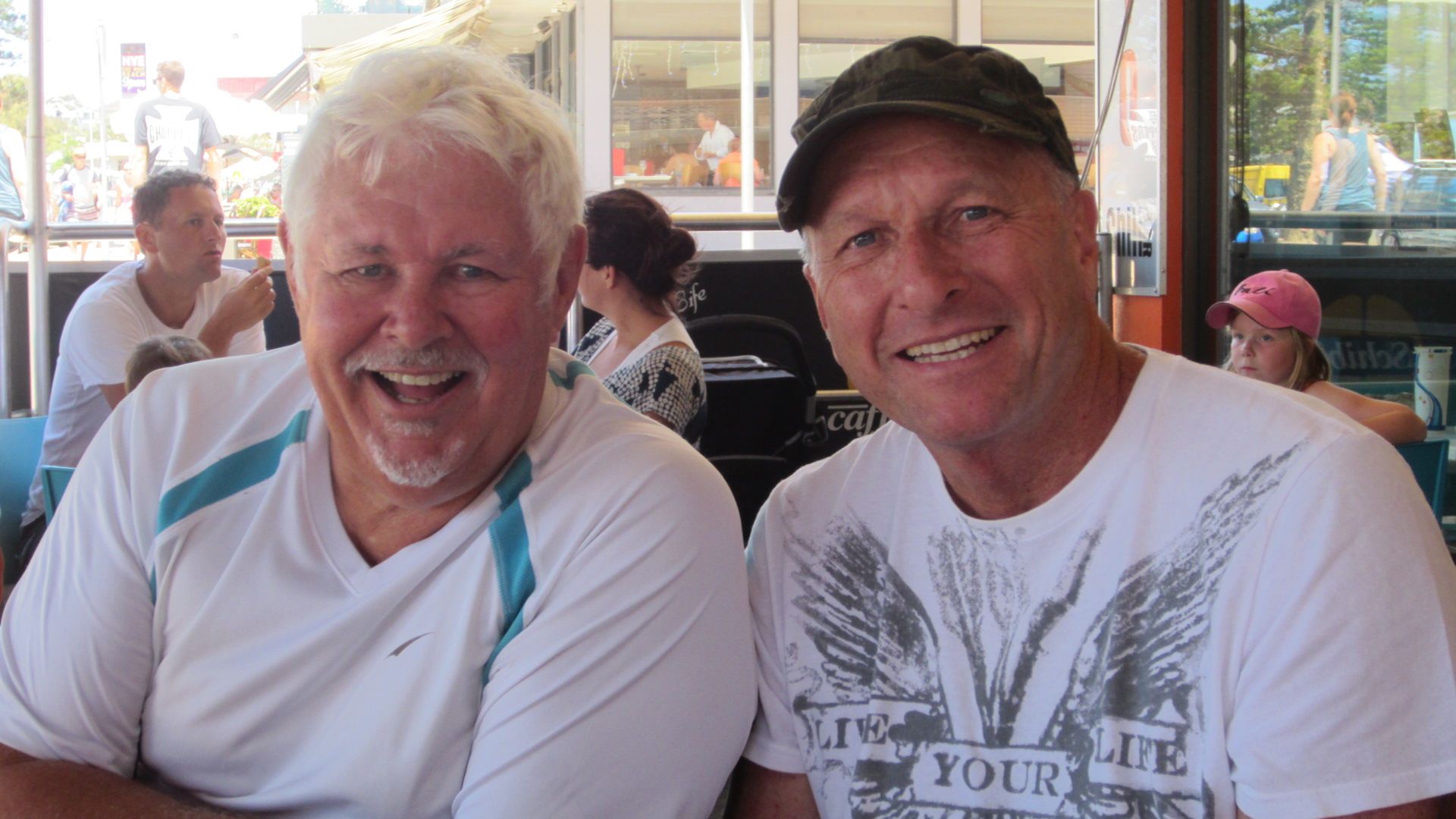 Old friend Paul Slaughter and I enjoying coffee before heading to Newport to see Sue Ellis.
Sue's home in Crescent Ave Newport
Tim Bristow's lovely home in Newport, Tim passed away aged 72 about 10 years ago.  His long time (& long suffering) partner Sue still lives here.
I played tennis here many times in the 80s.
Sue Ellis was and still is a terrific tennis player, we played many times and to my dismay I never won a single set. Sue just turned 60 this year and is ranked number 7 in the over 60 Tennis Seniors Australia Rankings in Womens Singles.
January 1st 2013
After many years I was happy to visit Sue, the home is still as picture perfect as when Big Tim used fuss around keeping everything neat & tidy.
Next stop Port Macquarie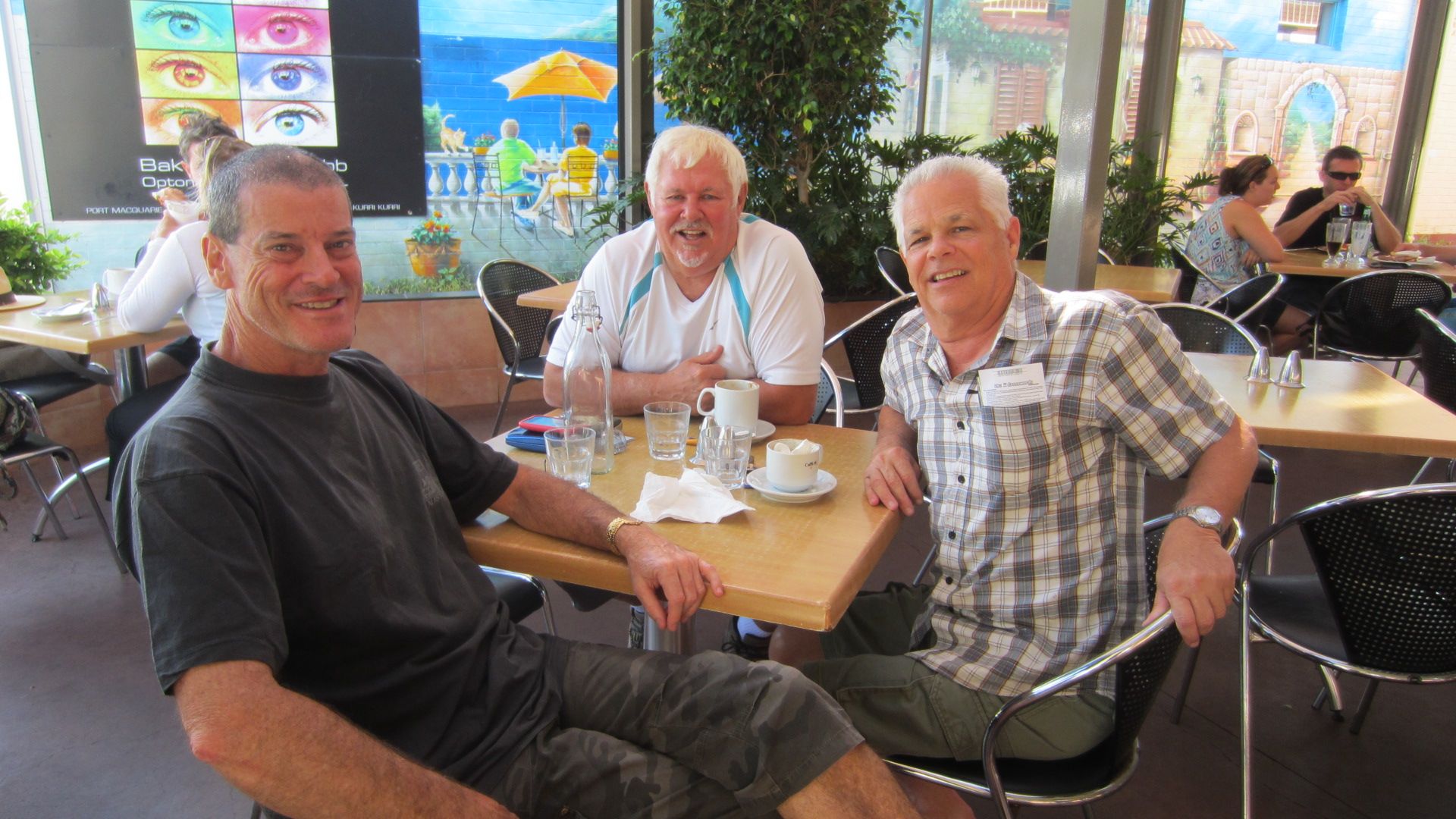 Breakfast with Chris Lockwood & my brother Warren.
Kerry, Lynn and Bryan
Kerry, Lynn & Bryan, another one of the Herd brothers having dinner at the Great Wall of China restaurant in Port Macquarie.
Chris Lockwood aka Dr Evil.
Chris is a close friend of my brother Warren, they regularly travel the world together.
 The Gold Coast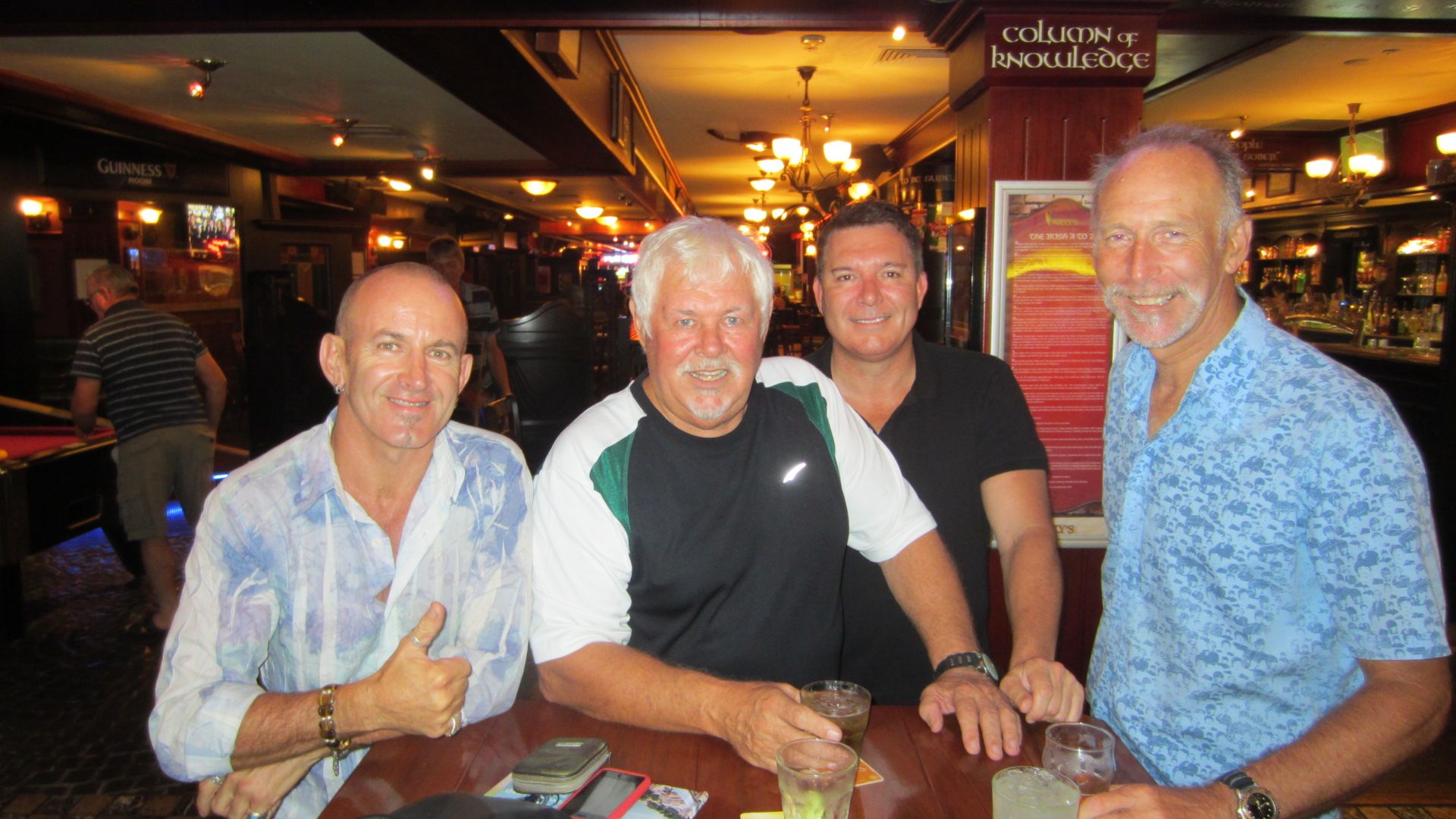 Here I am with three good friends in Surfers Paradise. Craig Sulzberger aka Sudzi, Ross Kennedy & Greg "Noodles" Craig.
Bob Martin, Sydney Gold Coast 2013
Bob & I have been friends for over 40 years. We had some great times together in Sydney in the 70s with our other great mate Peter Lewis. Here we are having coffee on Chevron Island.
Last but not least in Sydney Gold Coast 2013
My great mate Phil Thomson from Runaway Bay. Phil was to blame for getting me hooked on Japan, he and his wife Junko showed me the ropes in Tokyo in 2007.
Thanks for visiting my Sydney Gold Coast 2013 photo blog.
                   Here are some more posts to check out                            
          Life 2013                        Family history                   Life 1982
         Adelaide 1972          Iron Bar Freddy               Sydney 2006
       Thailand 2008                Gold Coast Babes               World trip 2003
That's all folks
 That's all folks
This gallery contains 1 photo.