March 4, 2016 by David Herd
This is not a travel blog just my personal photo collection
Balgowlah
 Sydney 2011 farewell Australia is about my life changing event when on October 18 I left my home, friends, relatives and country to live in Thailand. I had two trips to Sydney in September & October and stayed with my cousin Debby at her home in Balgowlah before jumping on a plane to Bangkok on October 18.
Dinner at Manly
I had many friends to farewell including Paul Slaughter and his lady Clode who was a flight attendant for Air Canada.
Richard aka 003 1/4
Richard & I have been friends since 1976 and had many great times together over the years. Obsessed with luxury cars and women on a scale far higher than I.
Richard's latest jigger
From memory he also had a beautiful restored red E-Type jag at his Gold Coast home and a 911 turbo Porsche at his Sydney apartment. The Porsche he has owned since new in about 1977, it was fitted with some unusual modifications similar to some sort of secret agent. 🙂
1999
My home in 1999 and our two toys, Rick's E-Type and my Mercedes Sports.
My brother Bryan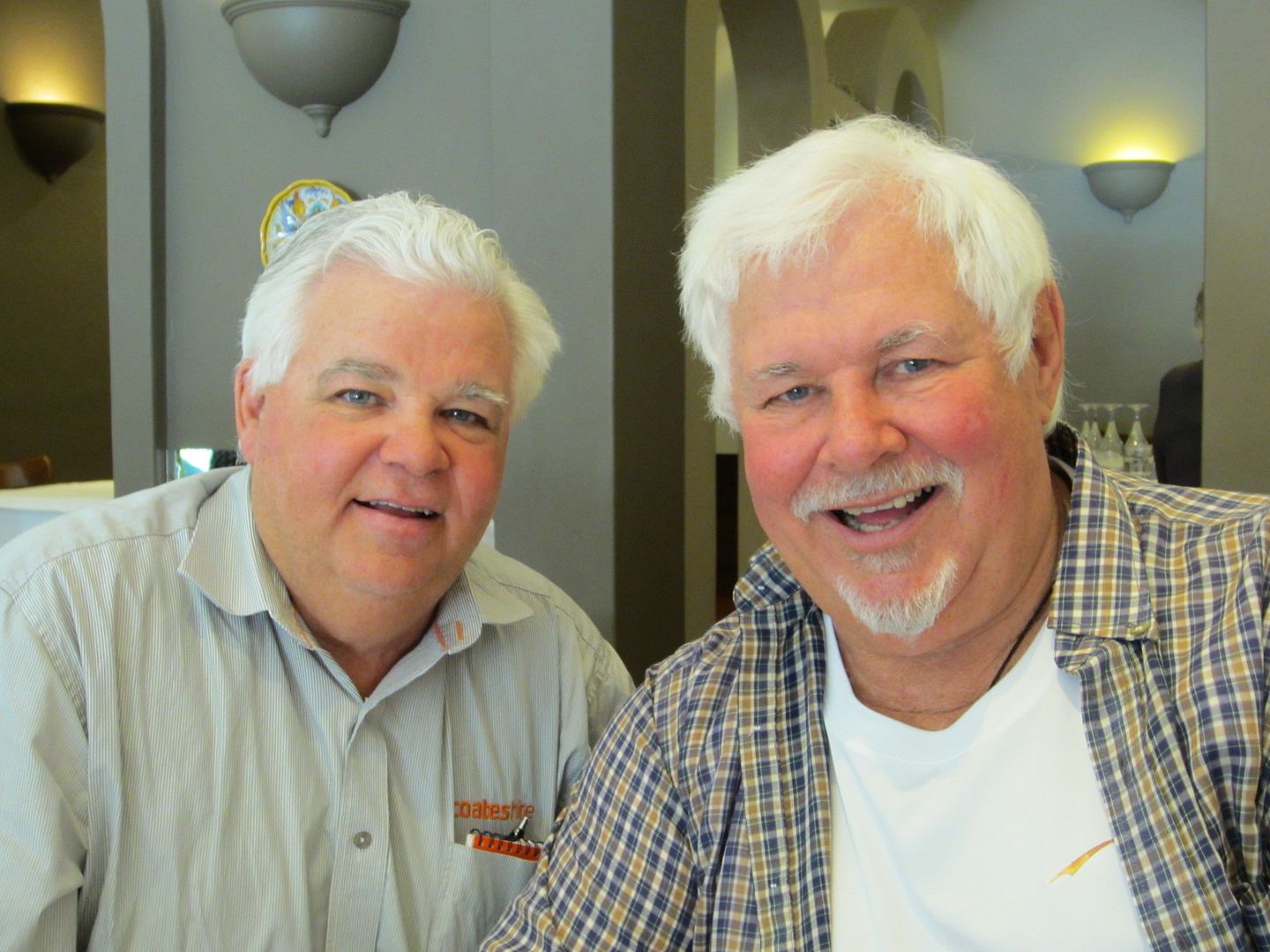 Lunch at Mosman with Bryan & Rick a couple of days before flying to Bangkok.
Old friend Peter Hesky
Another friend from 1976, (WOW! 40 bloody years) Sadly I don't hear from Peter anymore, from what I'm told he has turned into quite a recluse and rarely ventures out of his home in Castle Cove.
Some well built lads here
Holly, Bolt & Al and not sure of the ladies name. We are at a very good Japanese restaurant opposite the Oaks Hotel.
Talking about the Oaks, here it is.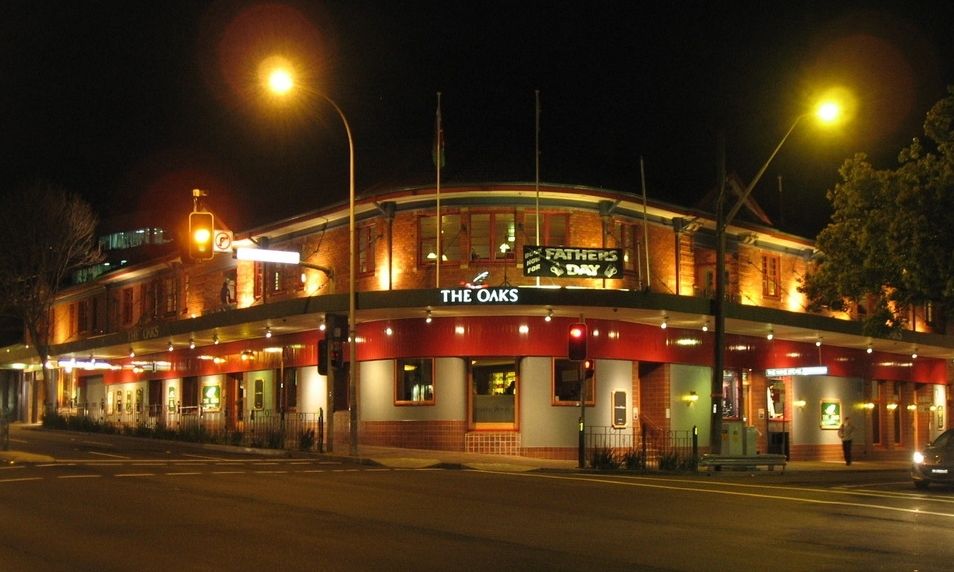 One of Australia's great pubs, was my local for many years from 1977 to 1987.
My gorgeous niece's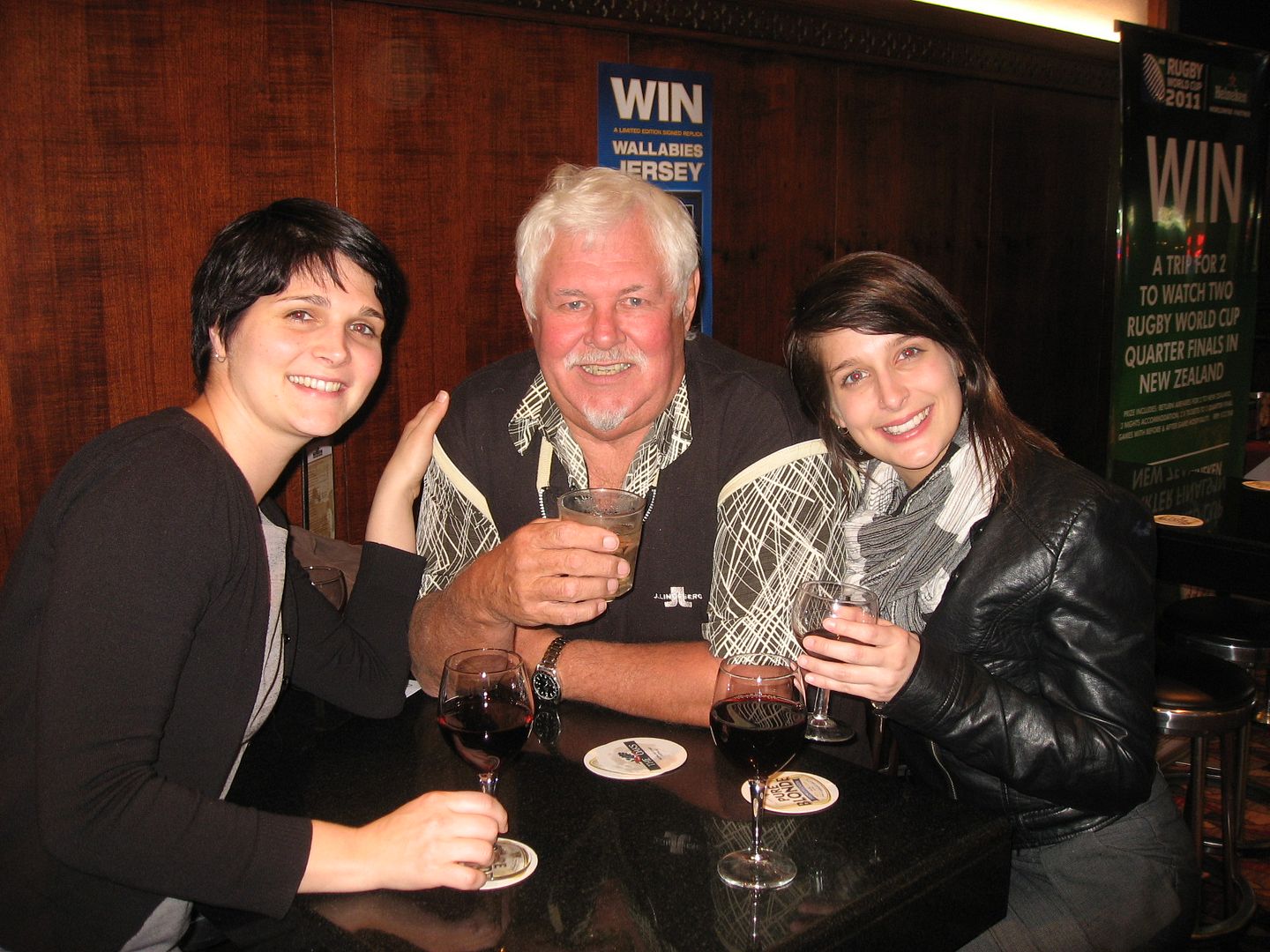 Drinks at my favourite pub with my favourite two girls, Elyssa & Laura.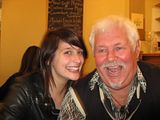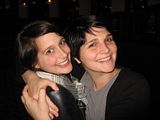 Sydney Swans V Brisbane Lions.
Australian football aka AFL at the Sydney Cricket Ground, watching the game from Peter Hesky's private box.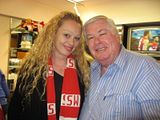 Dinner with friends
Fortuna Court Chinese restaurant in Crows Nest has been a favourite restaurant for over 30 years, & I must say it has not changed one bit in that time. The guy I'm about to put to the sword is Warwick Robinson who I have known for over 30 years.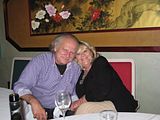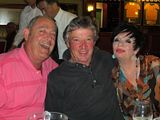 Sydney 2011 farewell Australia
Leaving Australia was a huge decision, two major factors came into play when making the decision. First was purely financial, I had not worked since 1997 instead I travelled the world like a man possessed. Consequently I spent a huge amount of money in the process and I always knew it had to come to an end. My only regret was the timing of the Global Financial Crisis in 2007/8 which coincided with me needing to sell my home to pay off the huge mortgage created by my travels. My home took me 3 years to sell, had I have sold in 2006 I would have realized around $250K more than I finally got in 2011. Oh well them's the breaks and I have no regrets because those years of travel were wonderful and irreplaceable.
The second reason for my decision to move to Thailand was triggered by the first. I found myself in a position where I could no longer live at the same level in Australia that I was accustomed to. However I could live to that level in Thailand which was only around 1/3 the cost of living in Australia.
It is now 2016 my 5th year living in Thailand and the move has turned out to be one of the best decisions of my life.
Here is my view in Pattaya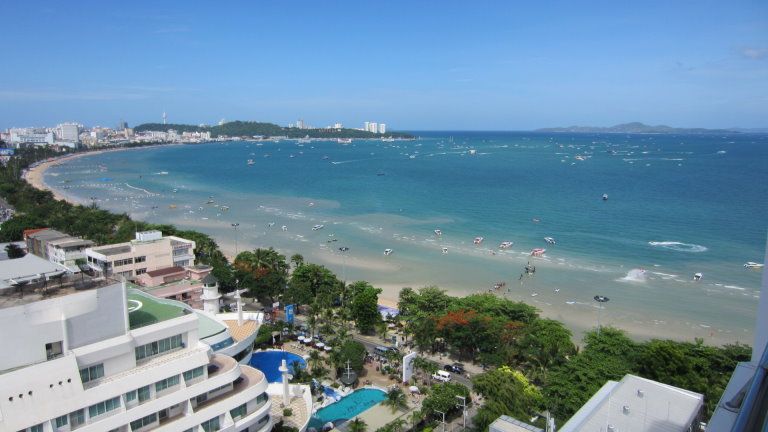 There are many people around the world who regularly criticize Pattaya, my message to them is simple, stay where you are because we don't want you here.  Our stress free Pattaya life has no time to waste on the knockers and whiners, having said that thanks for visiting my Sydney 2011 farewell Australia photo blog.
           I'll leave it to the late great Glenn Frey to explain how I feel right now.
                     Here are some more posts to check out                            
          Life 2013                        Family history                   Life 1982
         Adelaide 1972          Iron Bar Freddy               Sydney 2006
       Thailand 2008                Gold Coast Babes               World trip 2003
               Great hotel room rates anywhere in the world if you book
                                       through these links below.
That's all folks
 That's all folks
This gallery contains 2 photos