November 13, 2014 by David Herd
Corner Swanston & Flinders St
Melbourne City cold windy 2014
Melbourne City cold windy 2014, even though it was November 2nd and the sky was blue, some of the time at least. It was the start of Melbourne Cup week and the city was crowded with horse racing enthusiasts.
Melbourne City
Tram travelling along in Swanston St in the Melbourne City.
"Check out these top 26 popular Melbourne hotels with excellent restaurants by HotelsCombined."
This is certainly not one of my favorite buildings, looks more like a bomb shelter to me. 🙂 In 2009, Virtual Tourist awarded Federation Square with the title of the 'World's Fifth Ugliest Building'. Criticisms of it ranged from its damage to the heritage vista to its similarity to a bombed-out war-time bunker due to its "army camouflage" colours. A judge from Virtual Tourist justified Federation Square's ranking on the ugly list claiming that: "Frenzied and overly complicated, the chaotic feel of the complex is made worse by a web of unsightly wires from which overhead lights dangle." It continues to be a "pet hate" of Melburnians and was recently discussed on ABC's Art Nation.
Melbourne City horse & buggy
Is it just me who thinks horses & buggy's look out of place in a city environment? Whether it's Melbourne City or New York City I really don't think they add any charm. Sure in Central Park NYC or Melbourne's park-lands they blend in and are a great attraction.
Horses banned from city May 25th 2017, read all about it here.
Swanston St
A lazy Sunday in Swanston St.
Famous explorers
Burke & Wills were probably Australia's most famous explorers.
Melbourne City cold windy 2014
No better place to have a coffee break than Starbucks.
Flinders Street railway station is a railway station on the corner of Flinders and Swanston Streets in Melbourne City, Australia. It serves the entire metropolitan rail network. Backing onto the city reach of the Yarra River in the heart of the city, the complex covers two whole city blocks and extends from Swanston Street to Queen Street.
Did I mention how cold it was?
Well it was damn cold & windy but these babes were not concerned at all.
Her Majesty's Theatre is a 1,700 seat theatre in Melbourne, Australia. Built in 1886, it is located at 219 Exhibition Street, Melbourne. It is classified by the National Trust of Australia and is listed on the Victorian Heritage Register. I saw LES MISÉRABLES in Covent Garden in London and was rather disappointed. The following day I saw Jersey Boys and loved it.
Melbourne City skyline
Blue sky and freezing cold in Melbourne today.
The famous Yarra river runs right alongside the city.
Old friends Inge & Geoff Drucker
We worked out that is was 27 years since we last saw each other. It was great to catch up at Lupino in Flinders Lane and chat about old times.
Thanks for visiting my Melbourne City cold windy 2014 photo blog.
Please check out these fabulous posts
Great hotel room rates anywhere in the world if you book
through these links below. Book now & pay later.
Free Cancellation.
Click here to see Victoria's Great Ocean Road.
Click here for my post on Dromana.
After Melbourne I flew to the Gold Coast to thaw out
Please check out these fabulous posts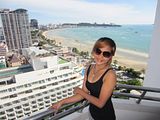 That's all folks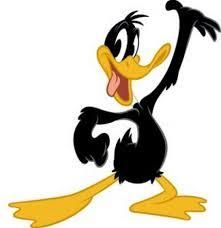 This gallery contains 1 photo.