August 14, 2016 by David Herd
Ciao on Capri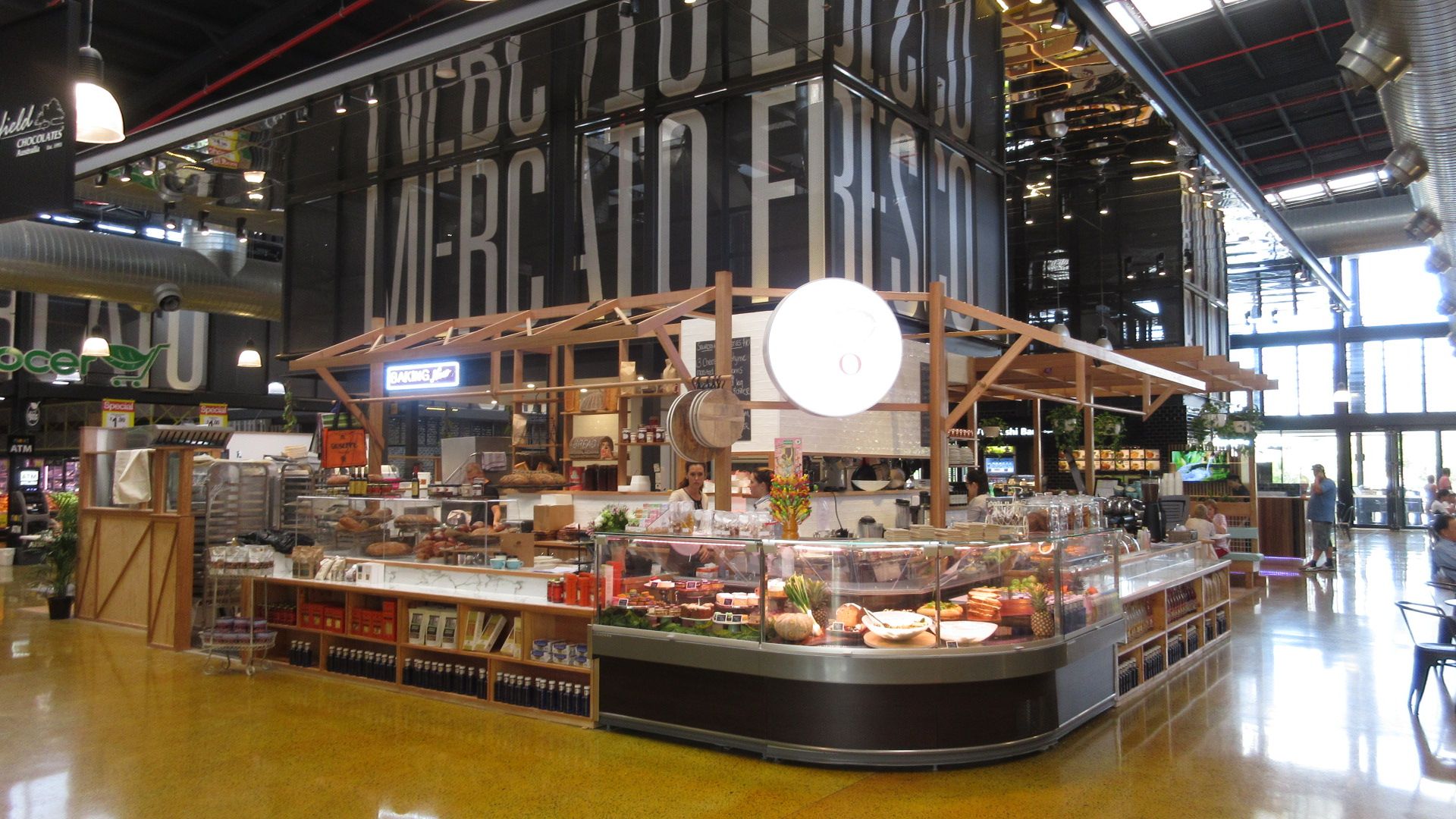 Isle of Capri Gold Coast Australia at the Ciao shopping mall which has a great selection of cafes & restaurants. Some of the restaurants have a view of Surfers Paradise skyline including the iconic Q1 building which has 80 levels with an observation deck on the top floor.
Bakery & deli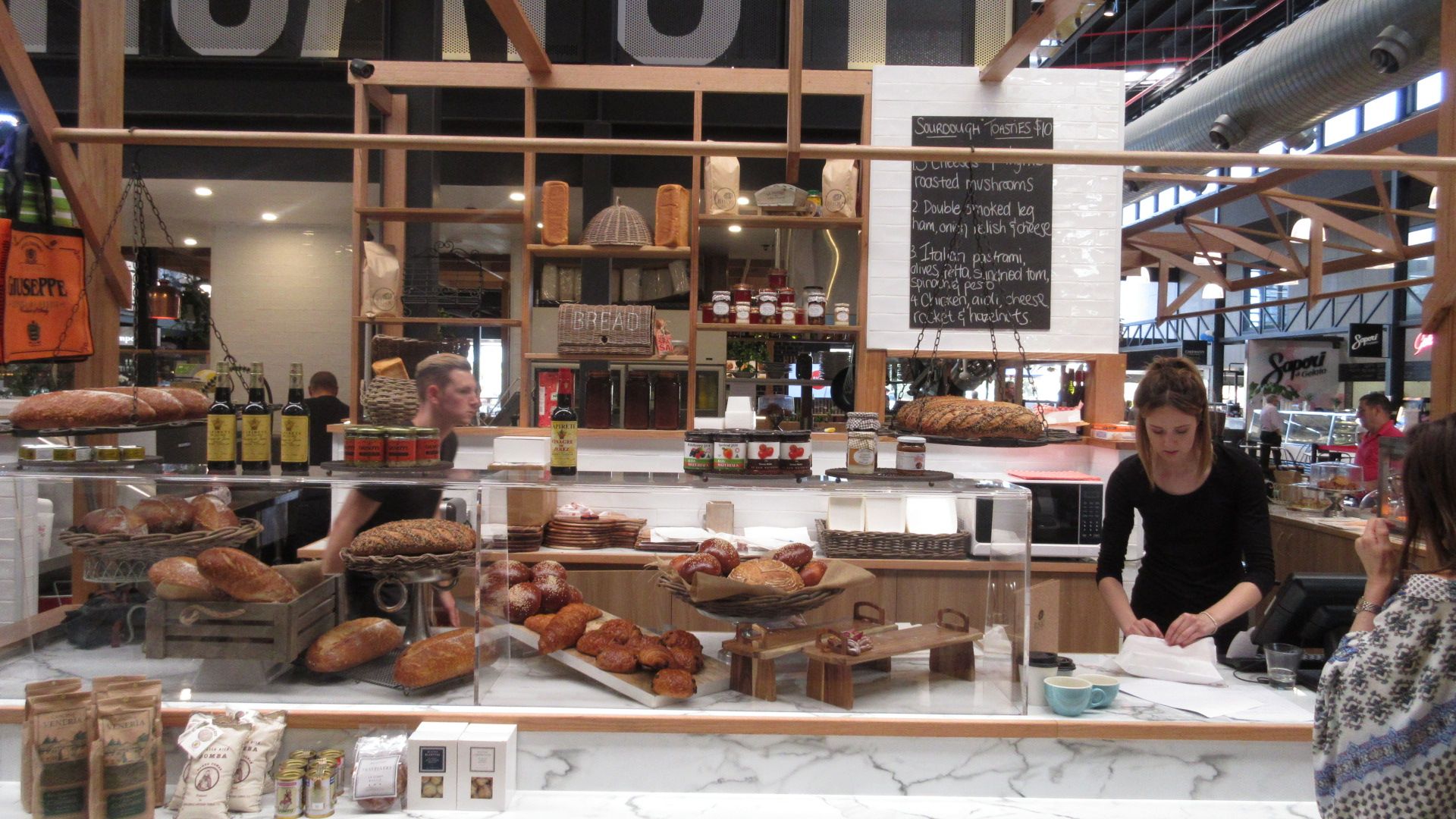 Only recently opened and a welcome addition to the centre, prices a little high however I'm guessing their rent is as well.
Luca at Cicchetti Pizza & Pasta Bar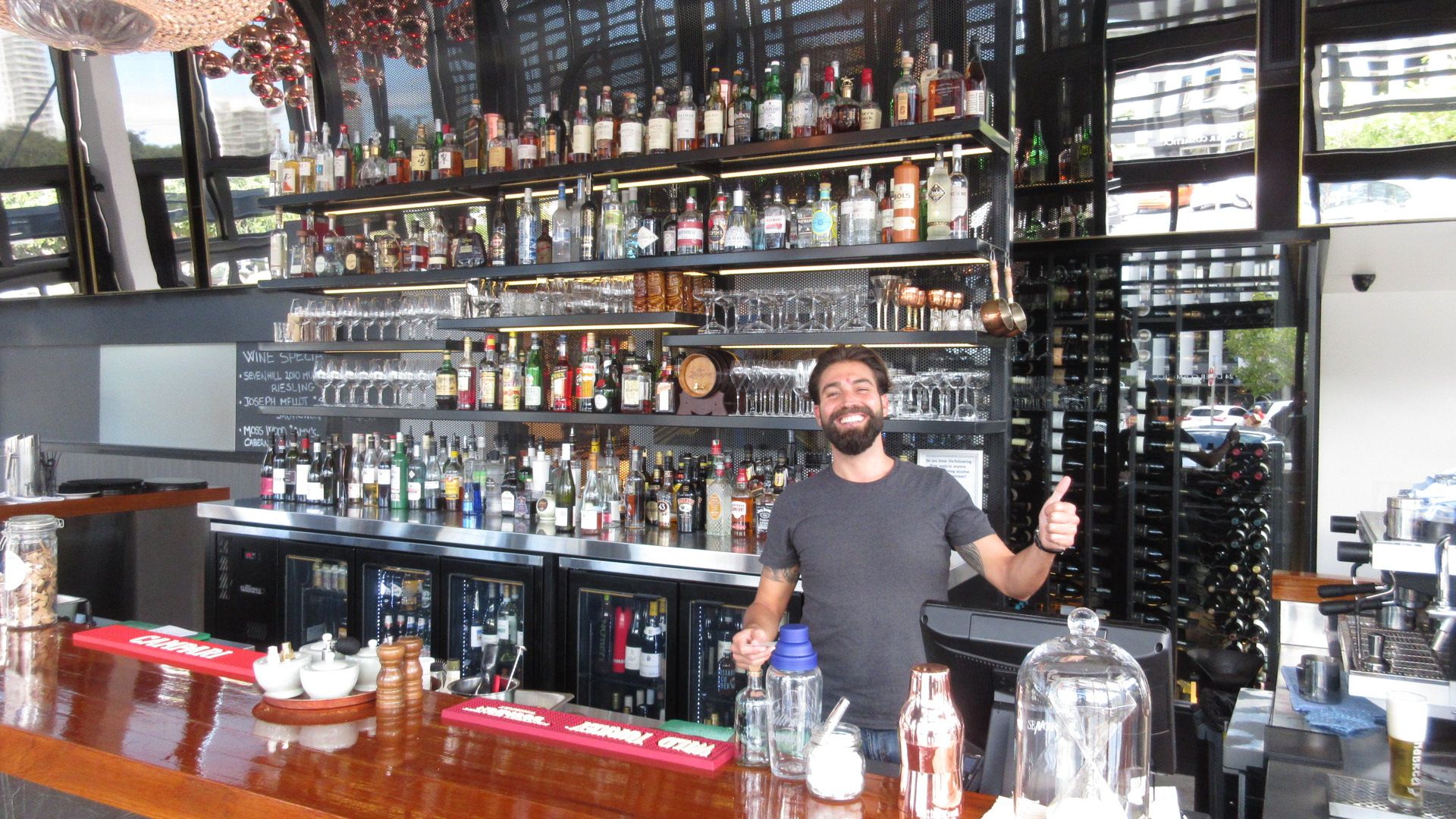 A wonderful fit-out at this trendy bar restaurant, specializing in Pasta & pizza as well as a few traditional Italian dishes.
Cicchetti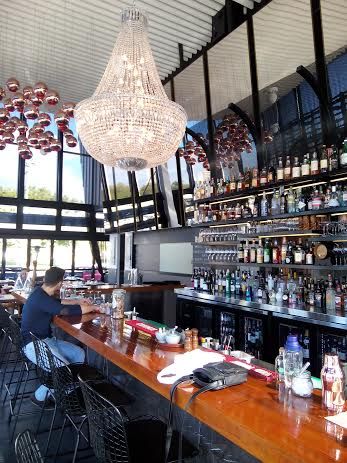 High ceilings and chandeliers.
The Fish Emporium
Perfect for a long lazy lunch beside the Isle of Capri waterfront.
View from Fish Emporium.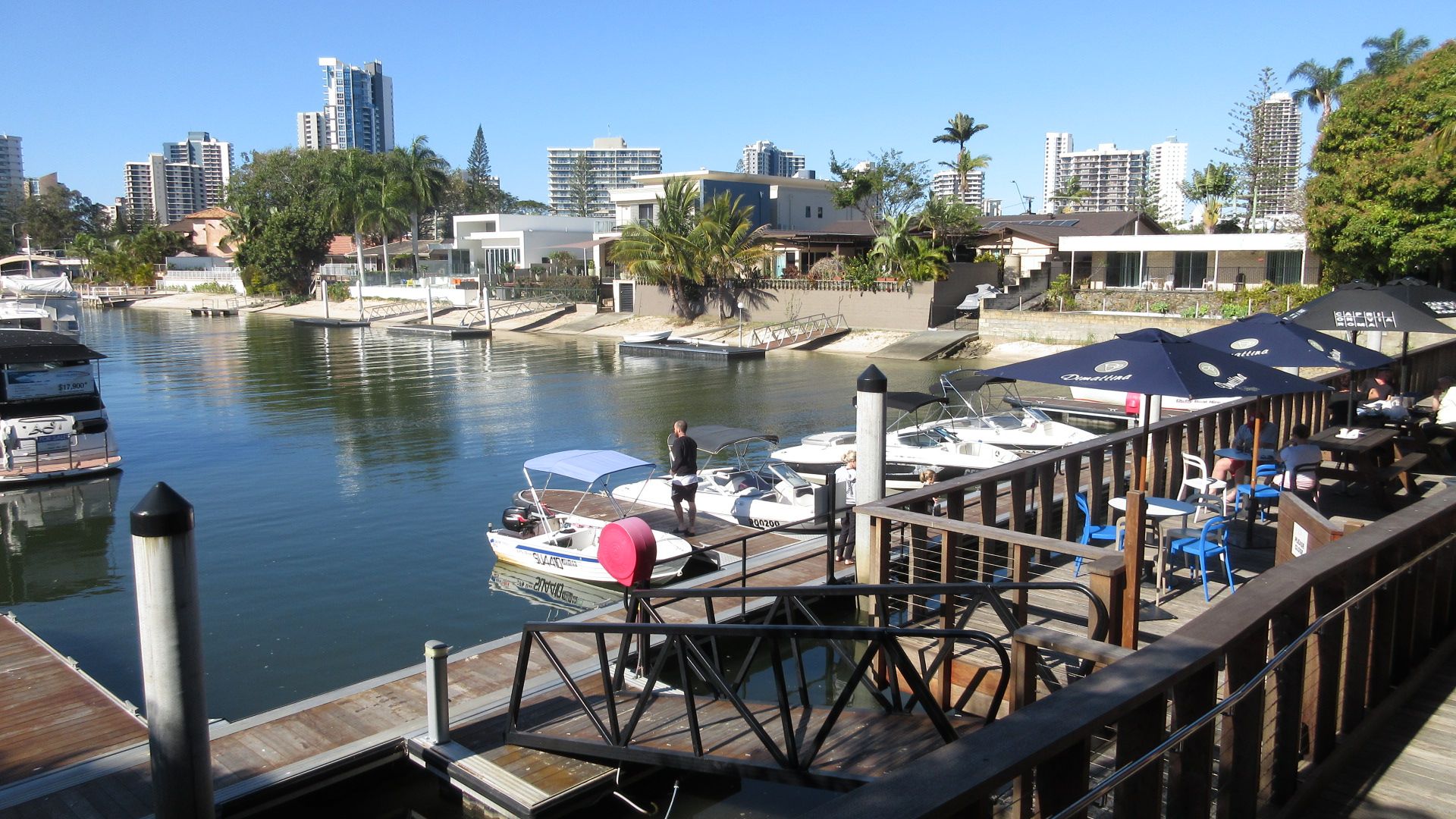 If you are going to enjoy a fish meal you need to be beside the water. 🙂
Ross Kennedy & I enjoying an Asahi beer.
A couple of cold beers before a New Zealand Sauvignon Blanc.
Delicious seafood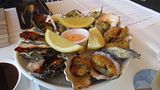 We shared 4 dishes, had 2 beers and a bottle of wine and the bill came to $204 plus tip.
Lunch was excellent
As was the service and the food.
The Greener Grocer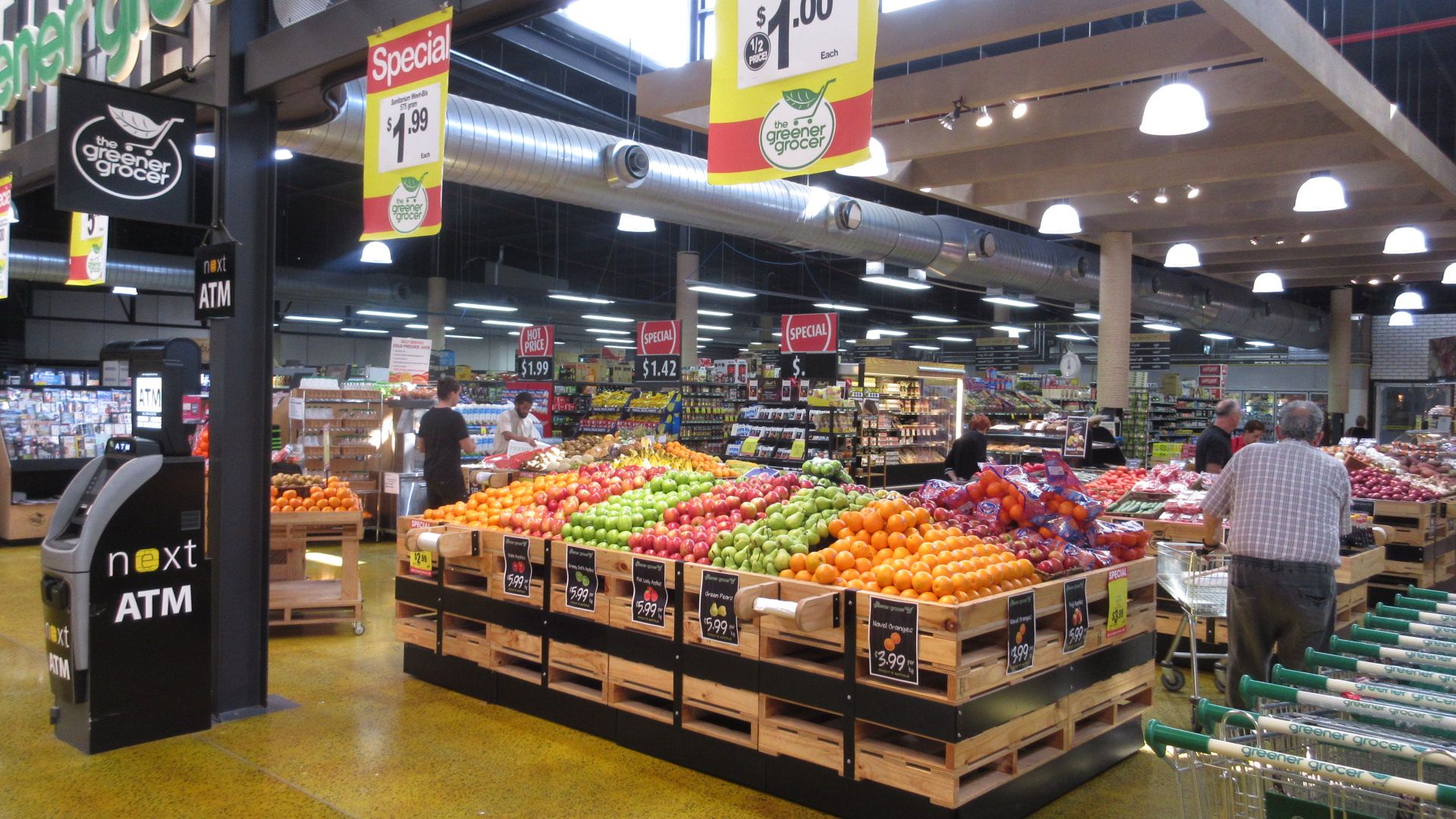 Naturally there is a very good supermarket as well.
The carnivores have not been forgotten. 🙂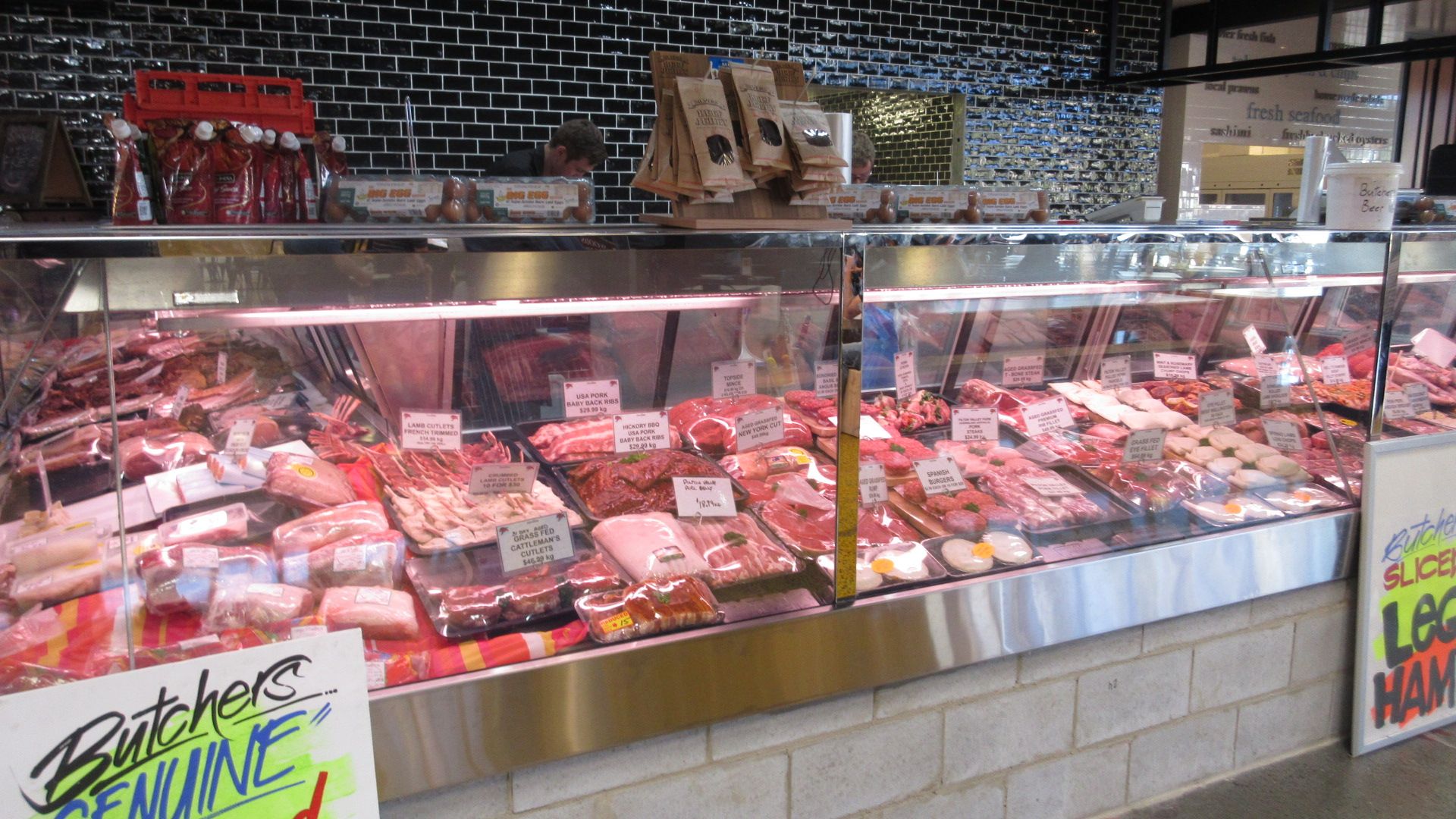 I did notice they had crumbed cutlets here, one of my favorite meals.
Oysters to die for.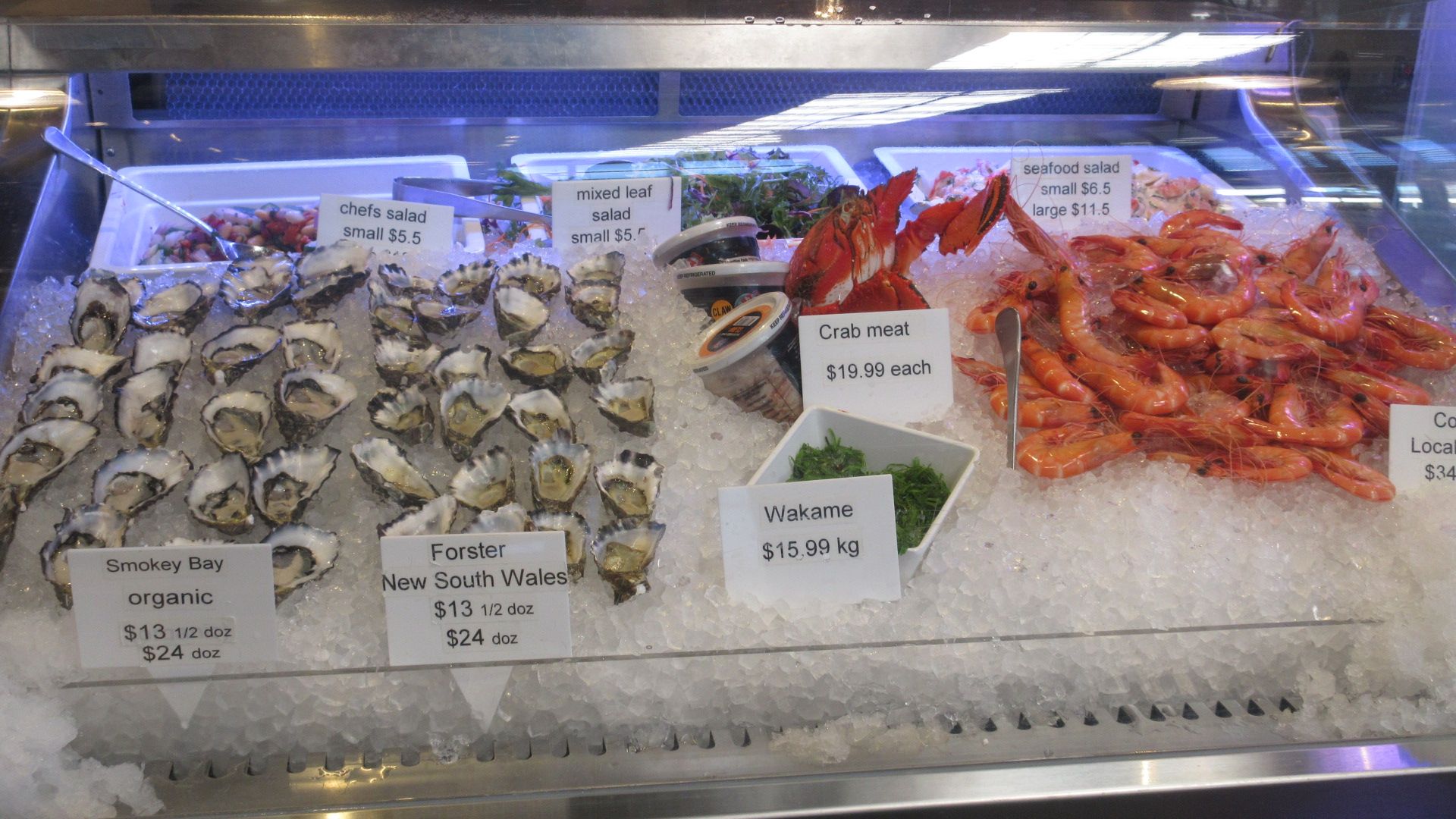 I never get tired of eating oysters, in Pattaya where I live most of the ones I eat come from France.
From the western entrance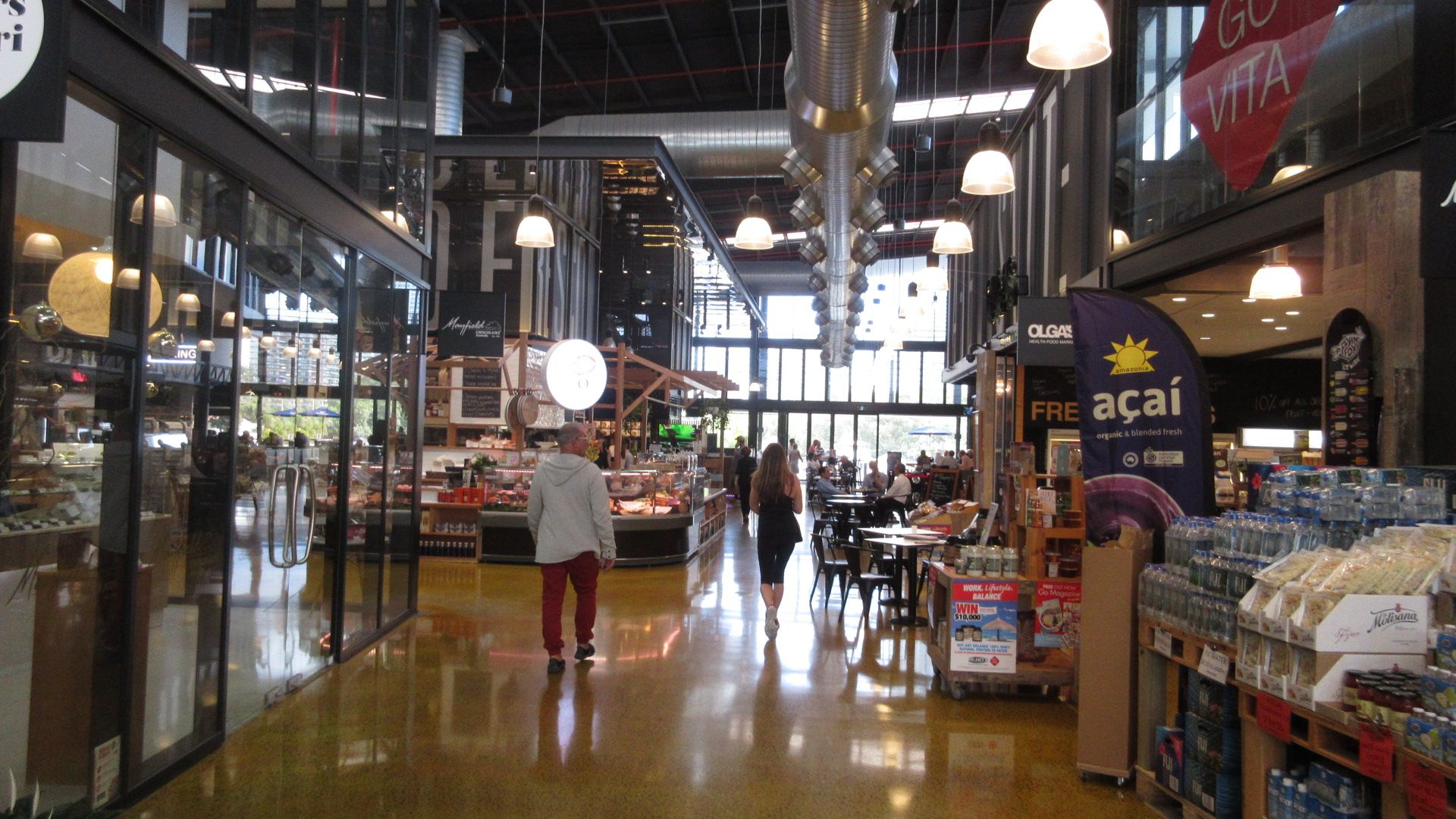 Such a modern interesting shopping center, + a great people watching location. 🙂
Con and Steve Manolas have been sharing their passion of food and their love of connecting with Gold Coasters for more than 20 years.
Manolas at Capri Gold Coast Australia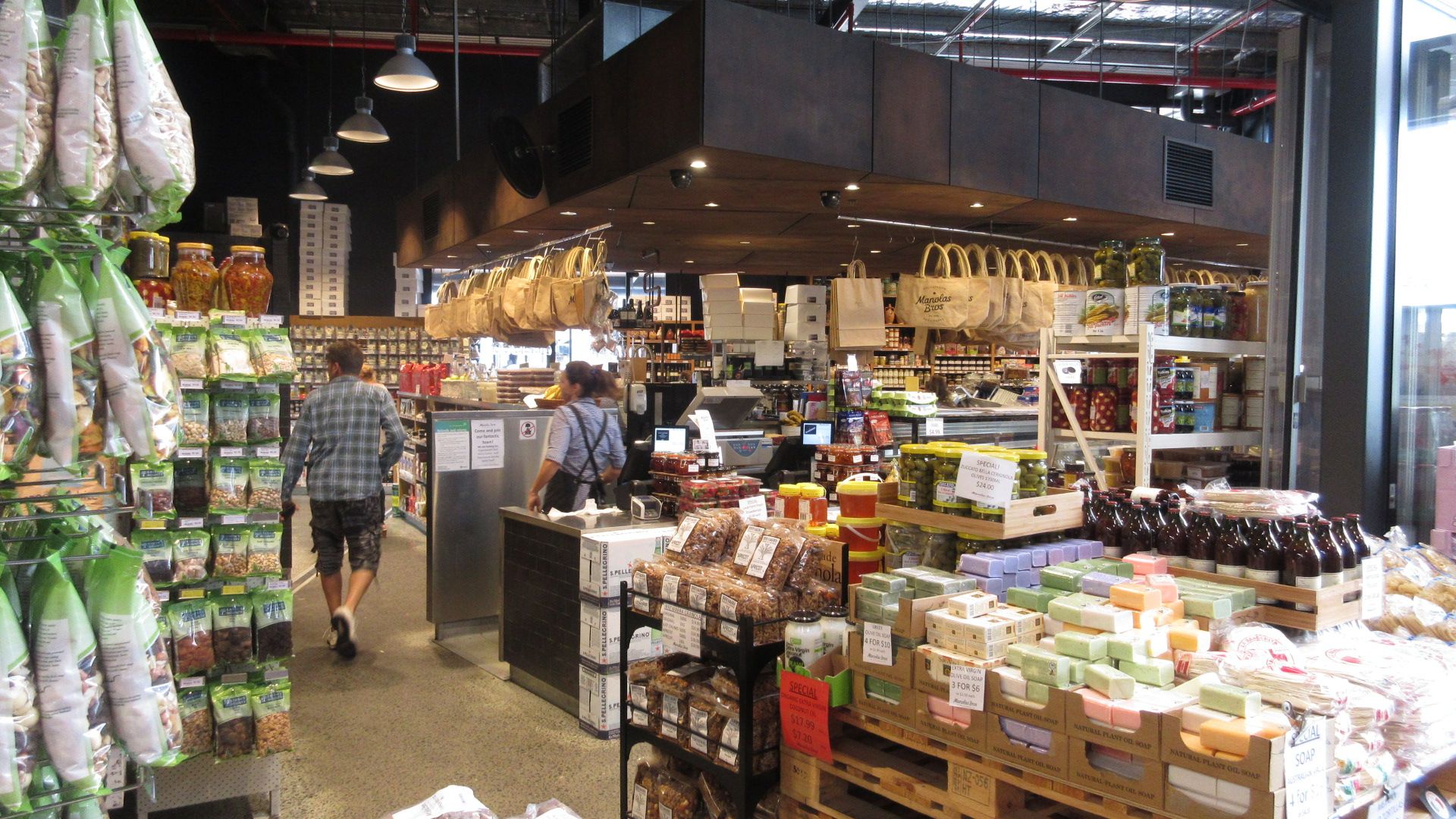 One of the best delicatessens on the Gold Coast, there is another branch at Broadbeach. They also serve a very good breakfast.
This was before our long lunch at the Fish Emporium
Cold beers at Edgewater to begin our marathon lunch at Capri Gold Coast Australia.
Espresso Martini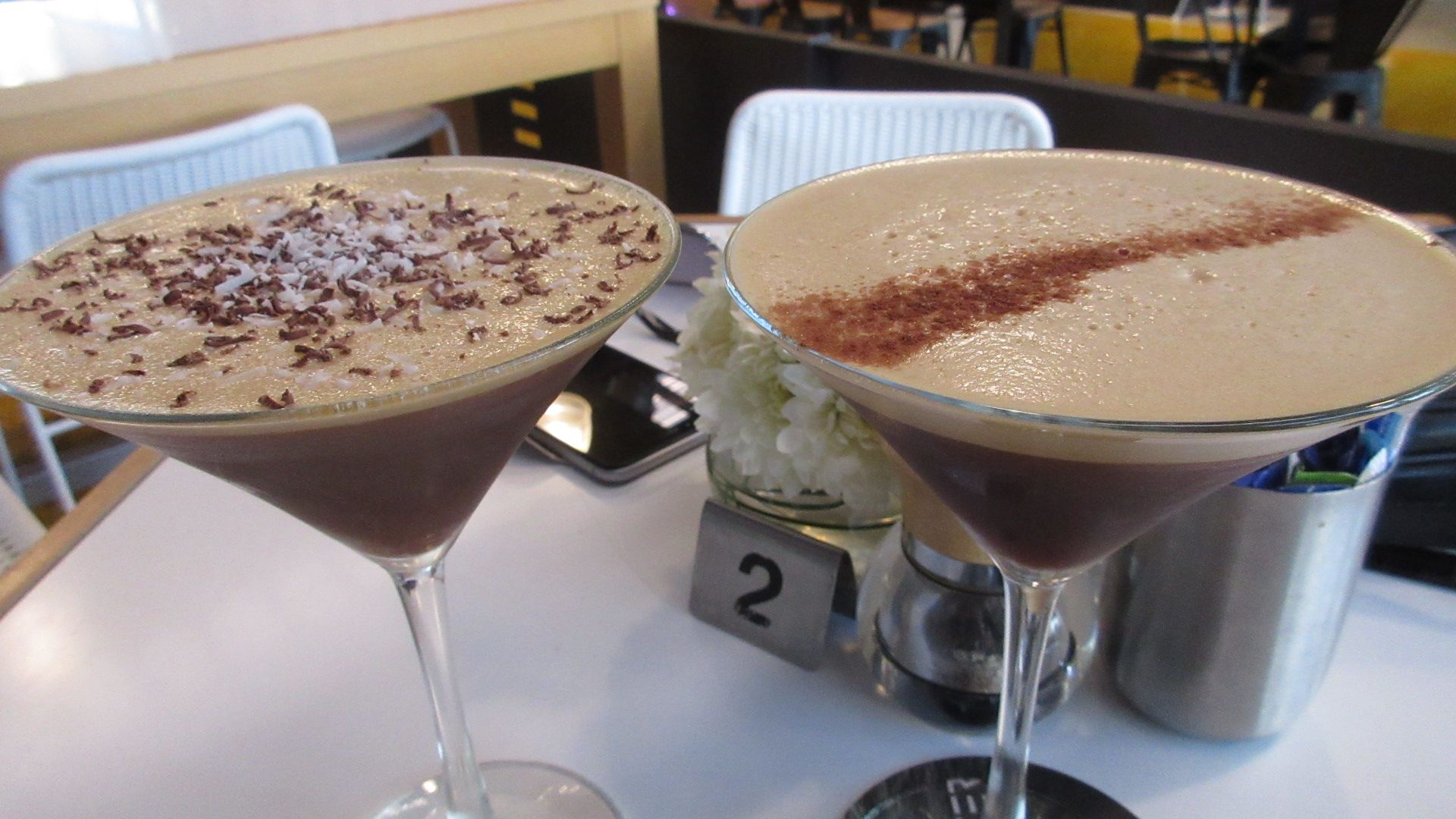 The first time I have tried an Espresso Martini but it is not actually a martini, it's made with coffee liqueur and vodka. We had two each at Edgewater. 🙂
Very smooth indeed
These babies really knock your socks off.
Coffee shops everywhere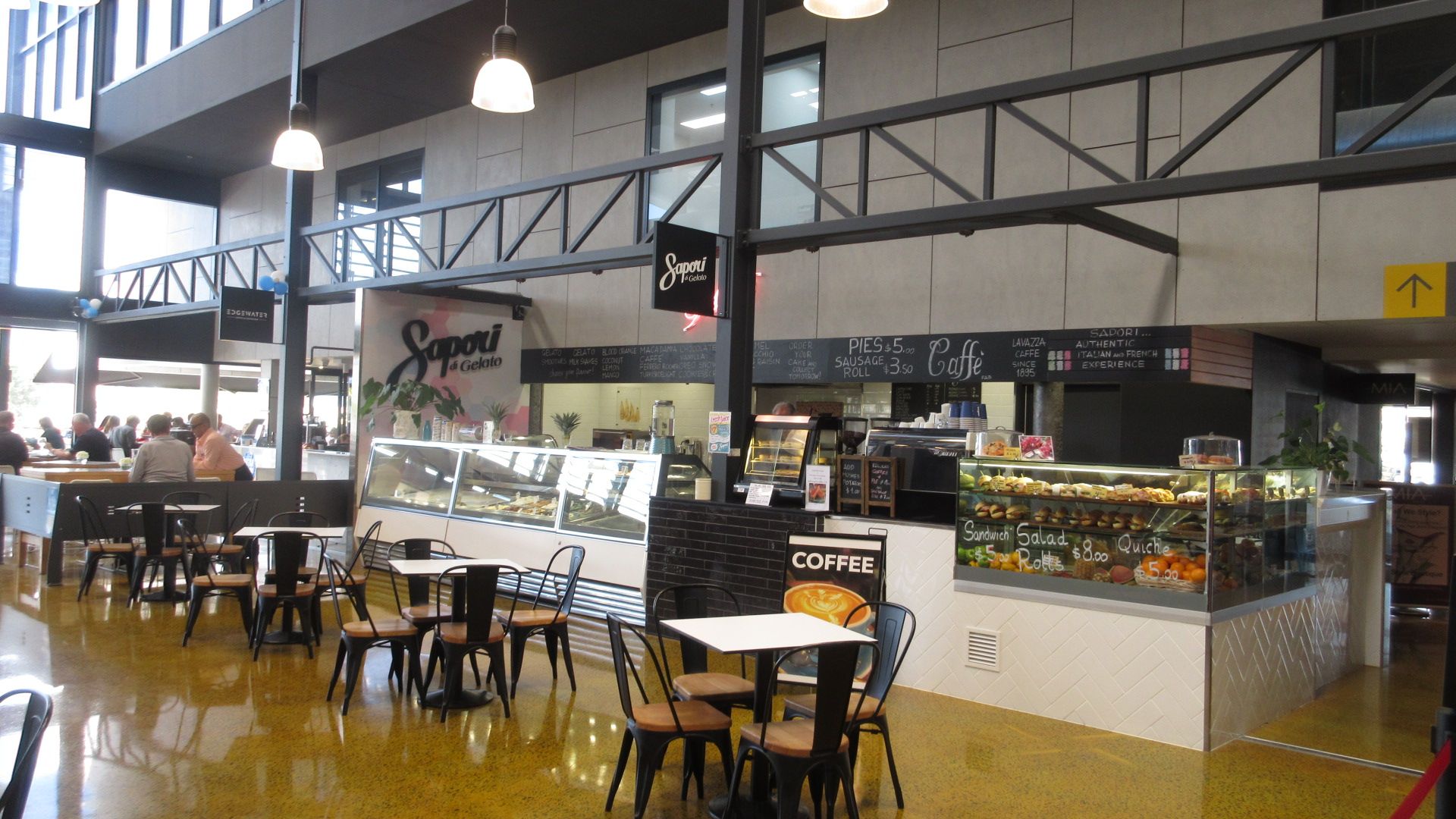 So many coffee shops and such little time, they are everywhere in this center.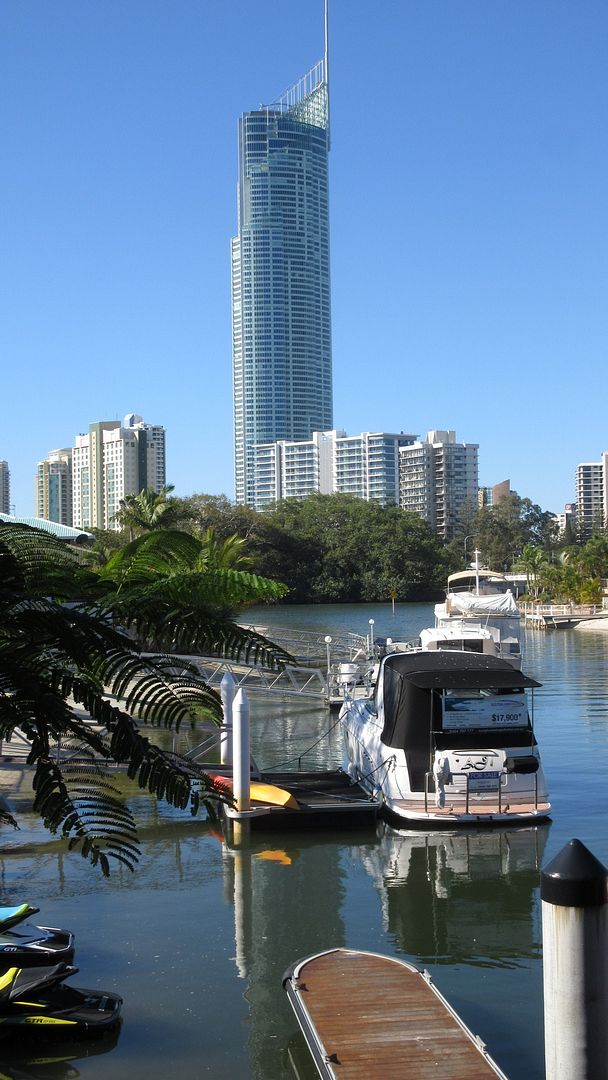 For a discounted rate at the Q1 hotel just book through THIS LINK.
Here are some more posts to check out
Great hotel room rates anywhere in the world if you book
through these links below. Book now & pay later.
Plus free cancellation .?
That's all folks
This gallery contains 1 photo.