August 25, 2016 by David Herd
Wonderful Brisbane Hotel
 Regatta Hotel Brisbane Landmark has been around for a long time. The original hotel was built there in 1874, as a single storey wooden building. Located by the river and classified by the National Trust it has been flooded out quite a few times over the years. The above photo shows the rear view of the hotel and highlights the ornate cast iron lacing which adorn the entire building.
1992 Jaguar sovereign.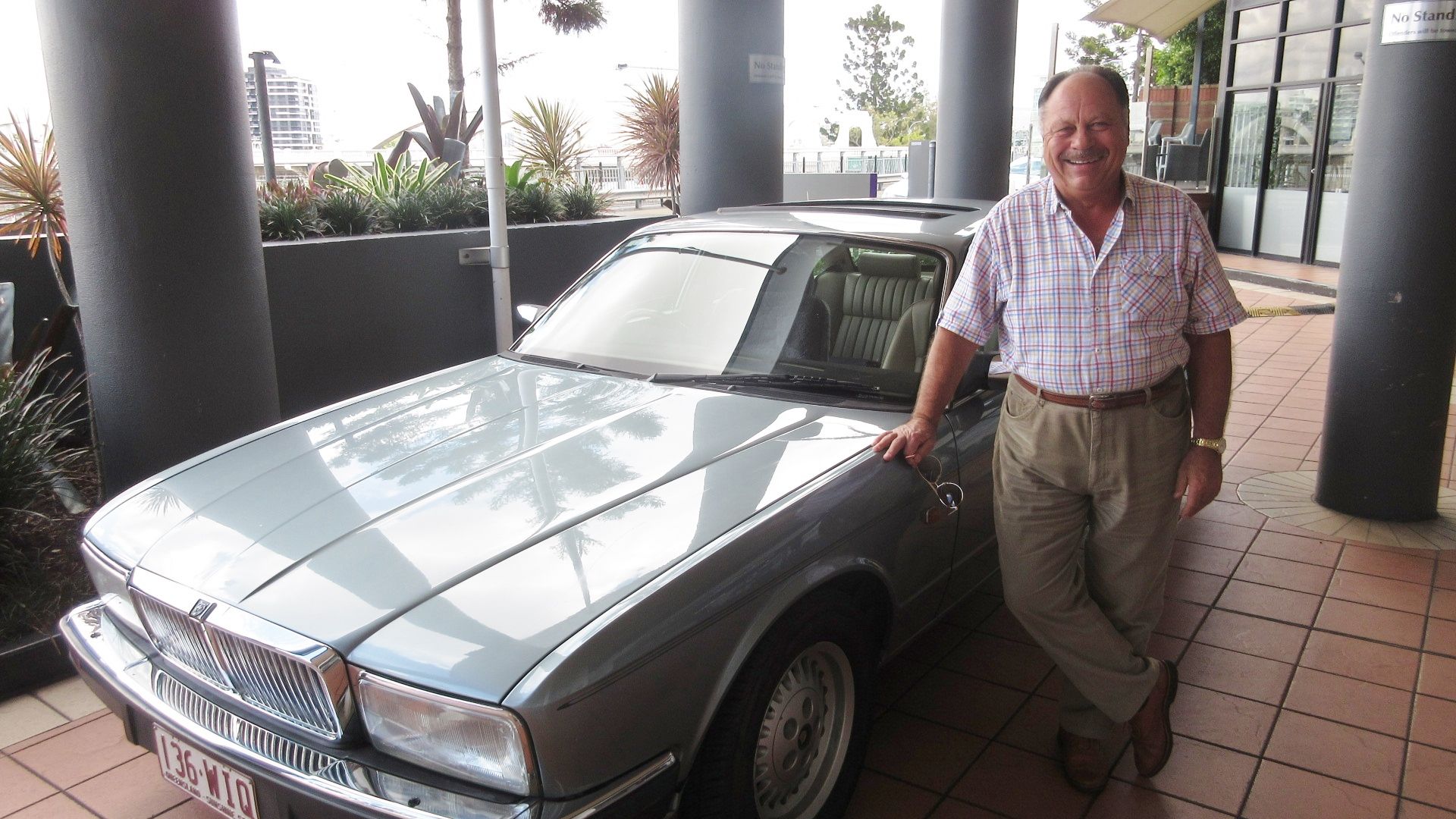 My great old friend Steve Rado picked me up at the Park Regis Hotel where I was staying and drove me to the Regatta Hotel in his immaculate Jaguar which he recently purchased for $1300.
The Park Regis is in an excellent location, for a great room rate just book through THIS LINK.
What a fit out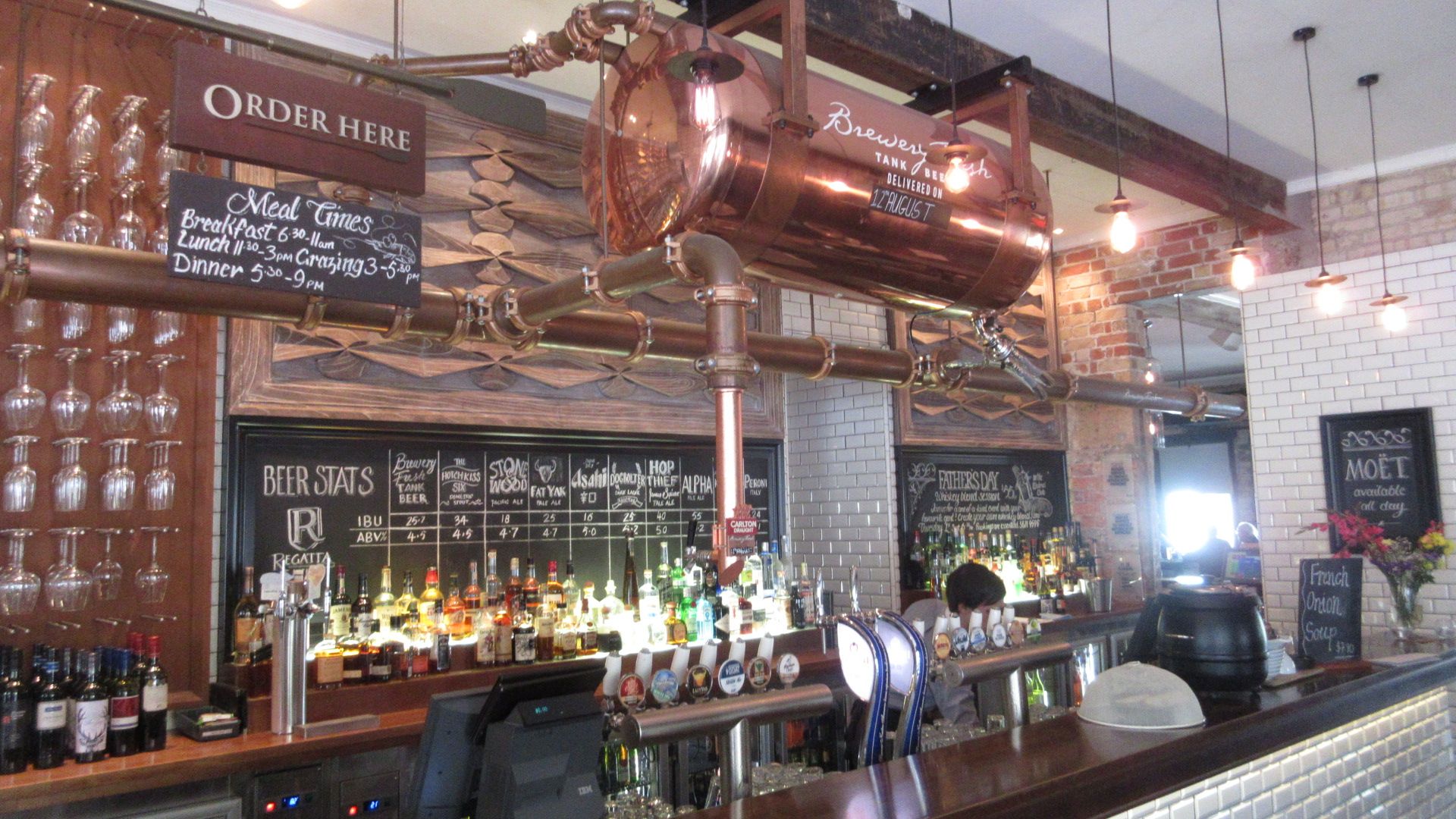 Certainly one of the best fit outs I have ever seen at an Australian Hotel.
Designed by a genius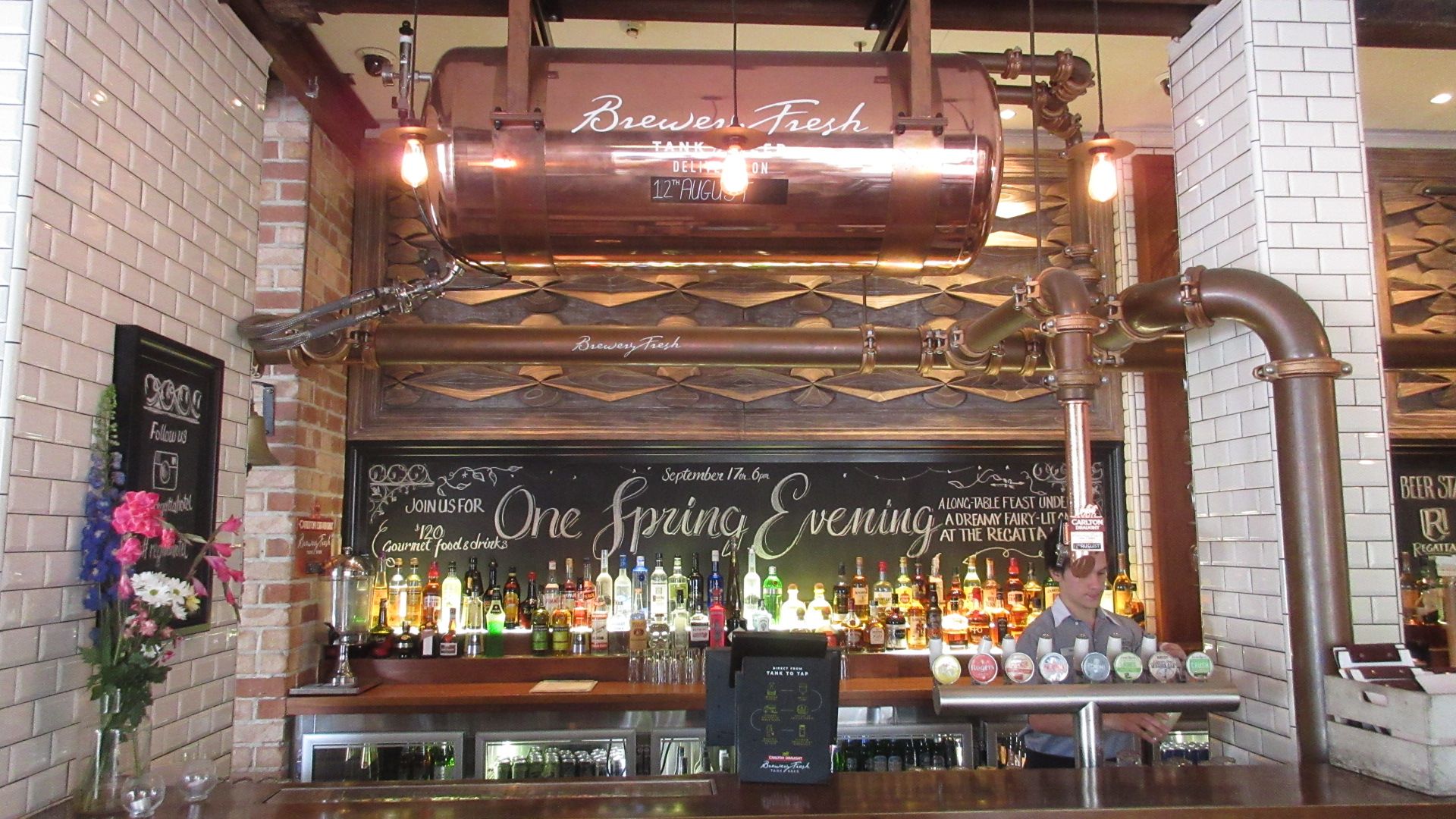 If you are not impressed by the decor here then pubs are obviously not your thing. 🙂
 A surprise around every corner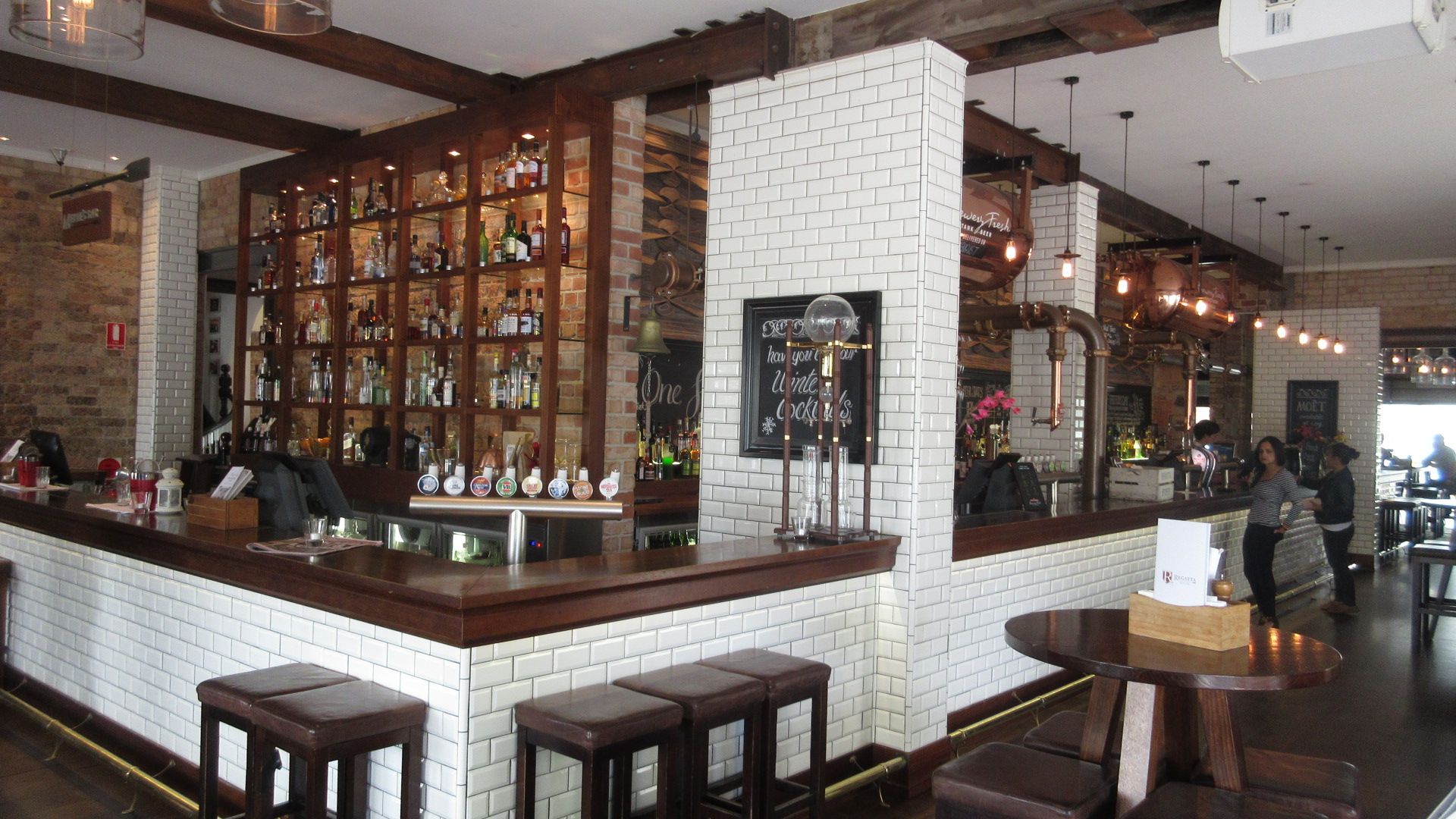 There are lots of nooks & crannies to eat and drink at this fabulous hotel.
Flood levels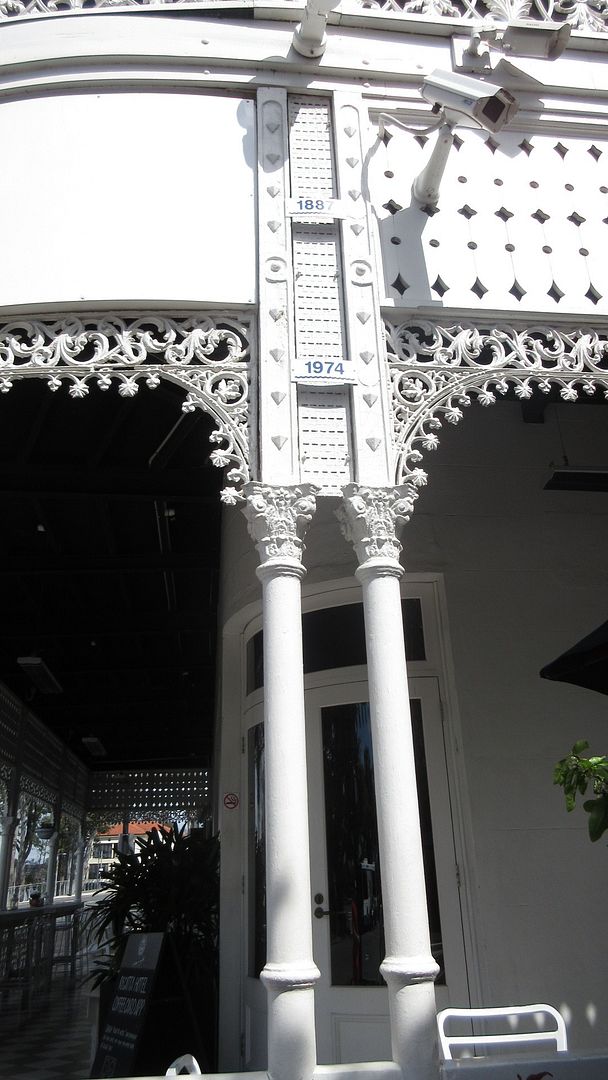 Outside they have marked flood levels and the years they happened. The recent level of the 2011 flood was around the bottom of this photo.
Footpath dining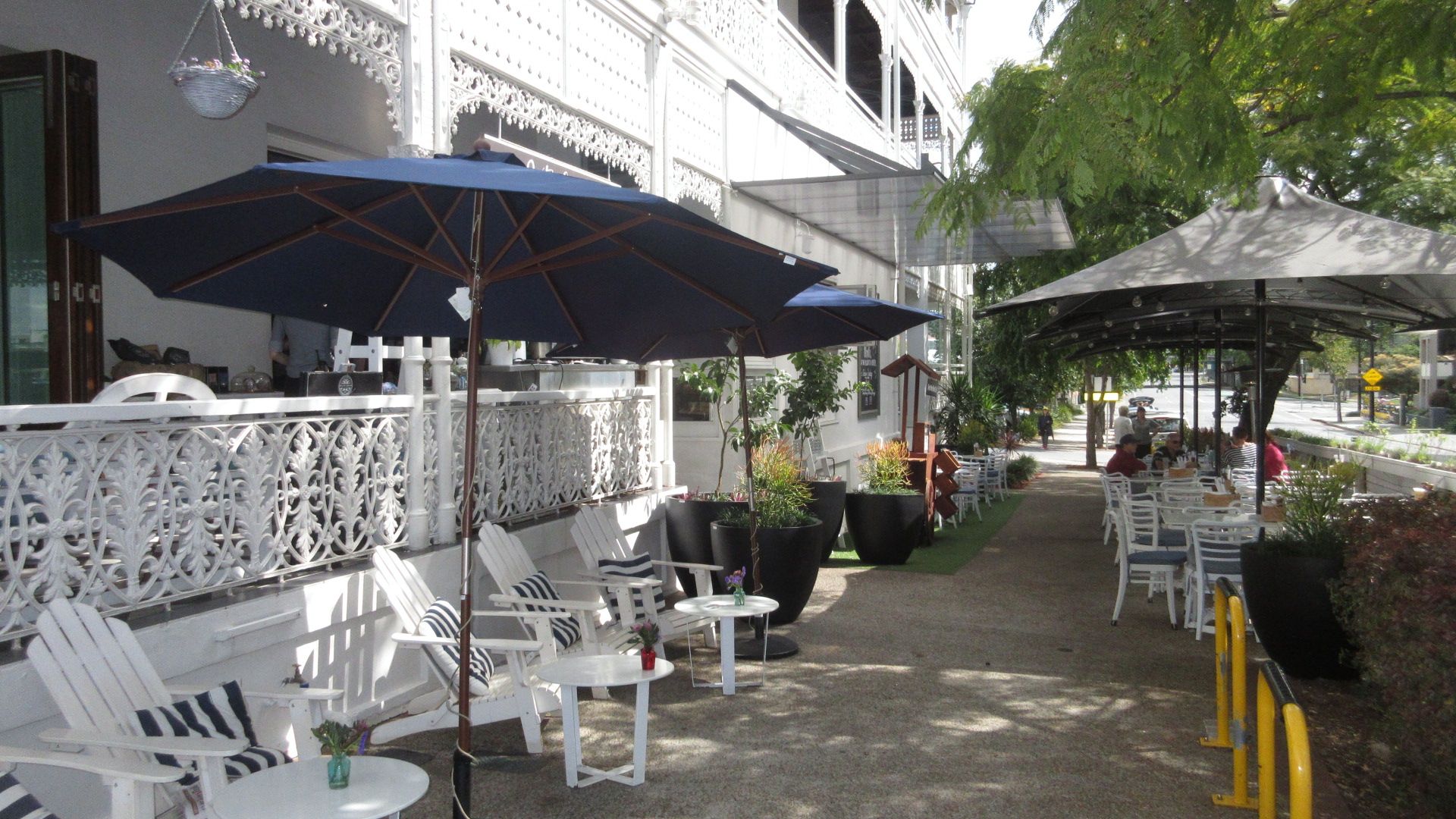 The Regatta even have a place where the smokers can continue with their disgusting habit.  You guessed it, I'm a reformed smoker. 🙂
Lovely table settings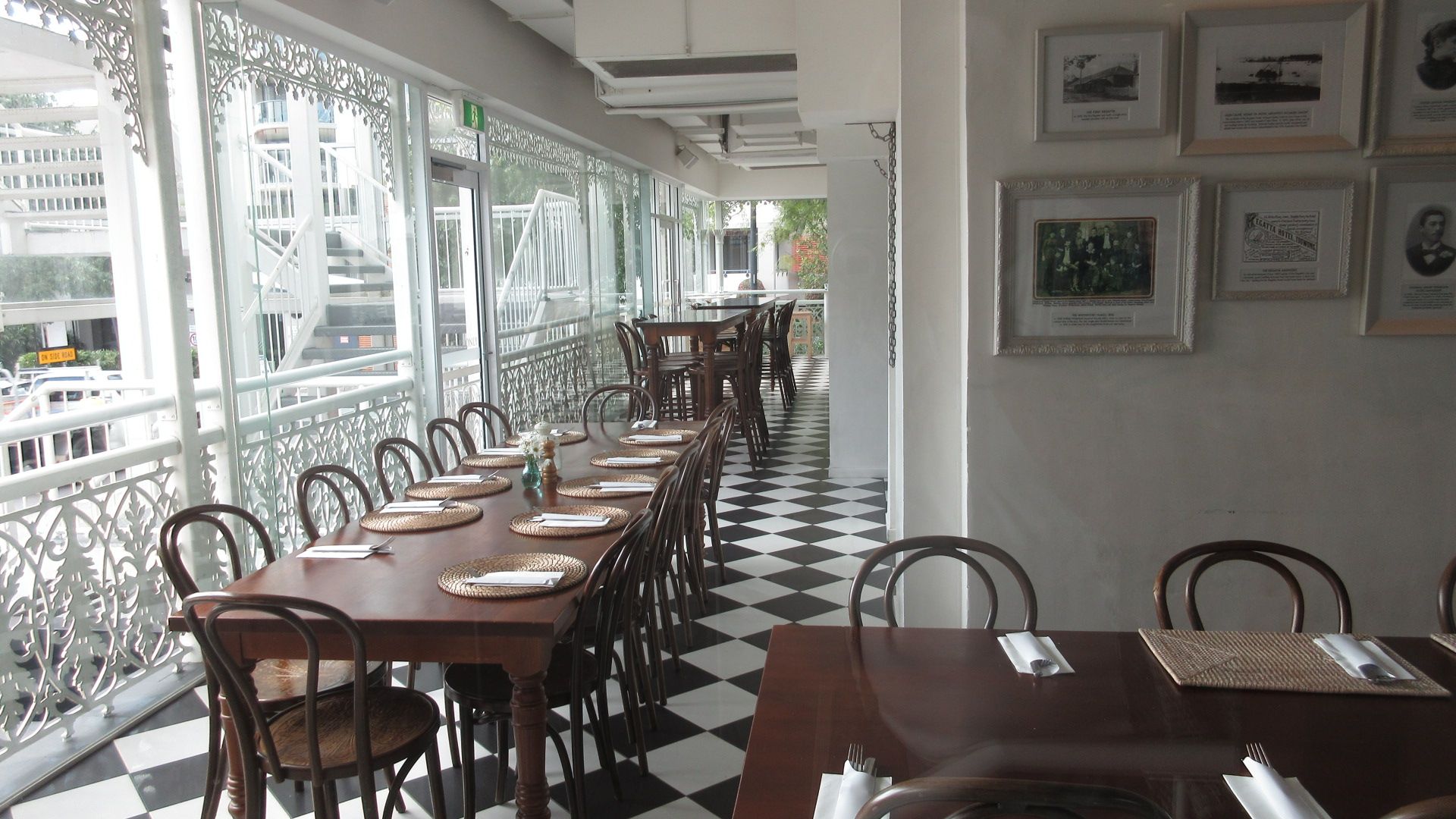 They certainly have many dining options for parties of any size.
Outdoor bar
So many choices of where to eat and drink and so little time. 🙂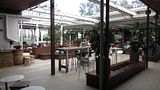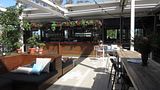 If you cant find a place that suits you at the Regatta Hotel Brisbane Landmark, you are just not trying. 🙂
Lunch at the Boatshed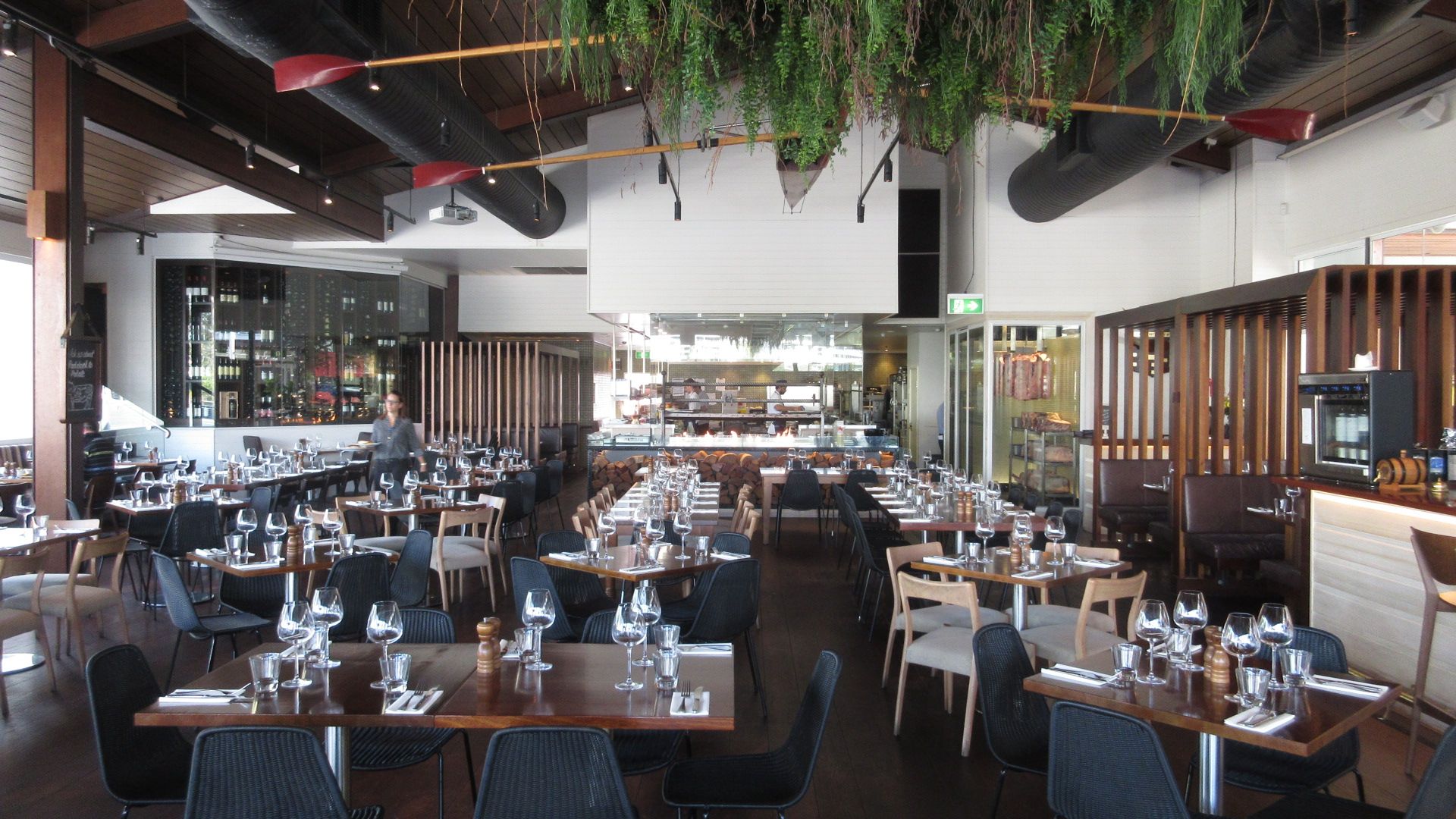 Quite a spectacular room with very good food and wine.
Aged beef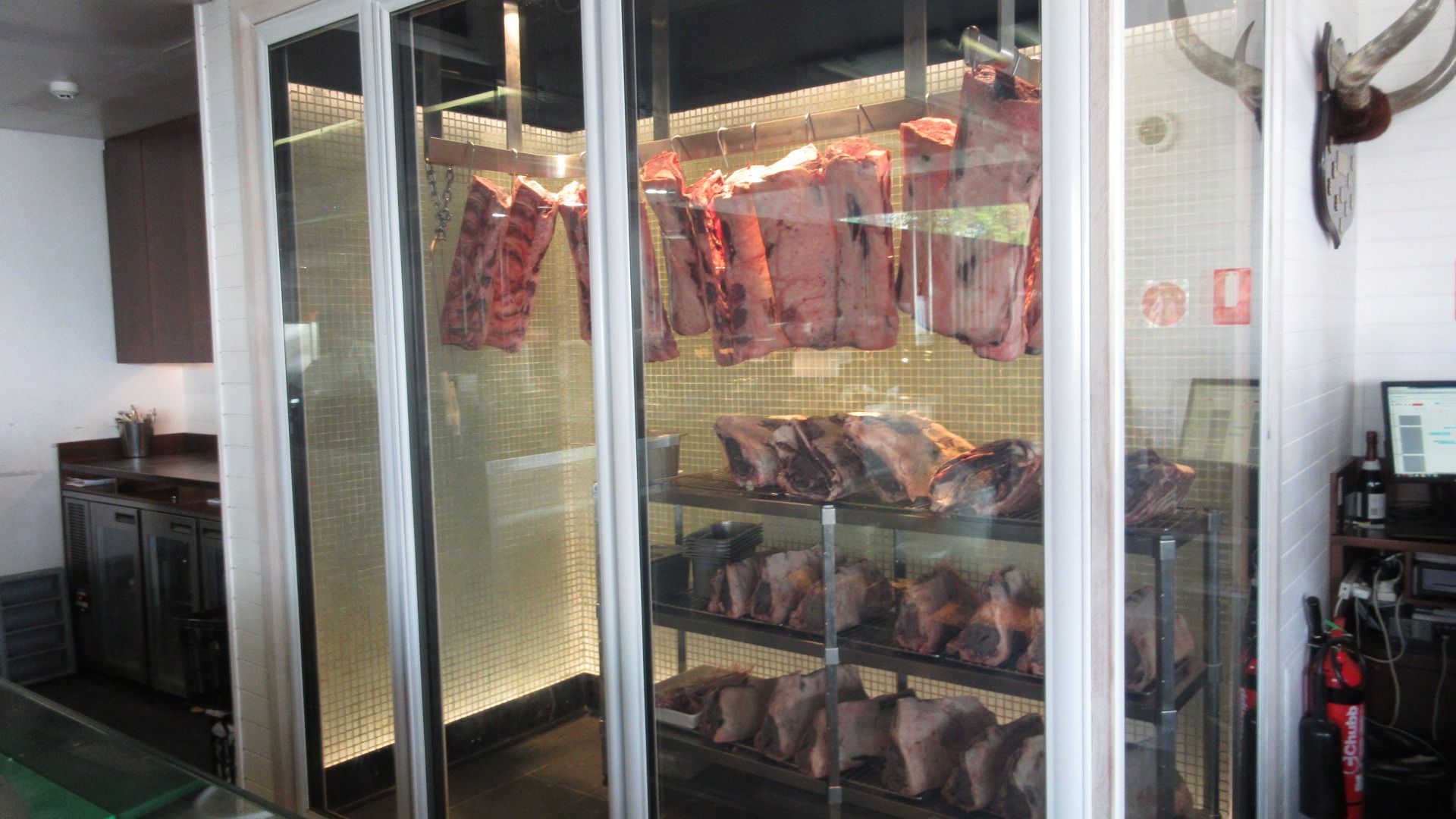 If it's a good steak you are looking for, this is the place. Seeing the aged beef on display gave me a flashback to Gallagher's Steakhouse in New York City, follow THIS LINK to see what I mean.
Open kitchen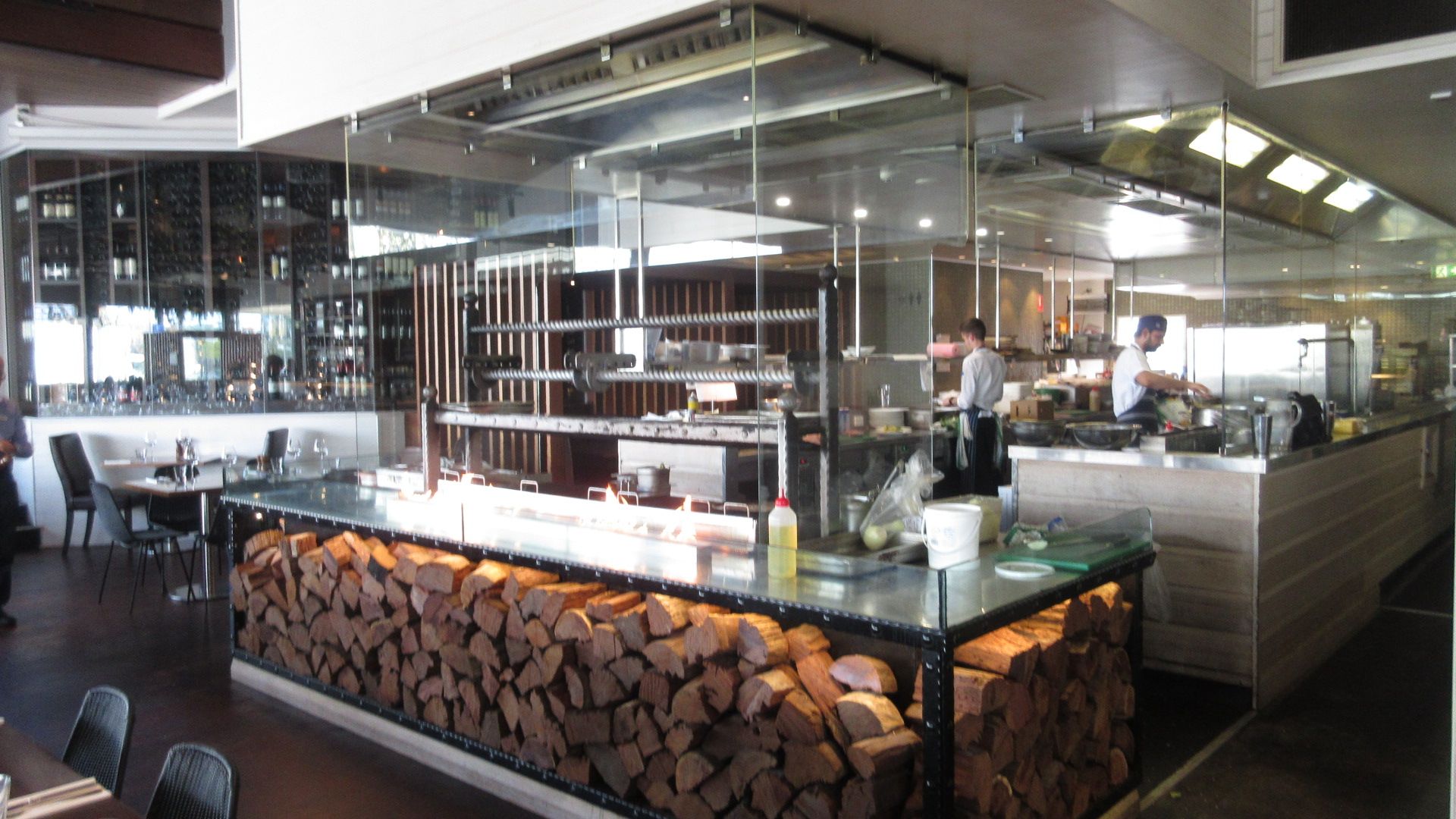 The food was excellent, we both had steaks washed down with a Margaret River red.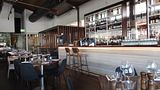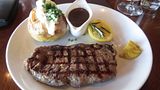 Follow THIS LINK for the Boatshed menu.
City view from opposite Regatta Hotel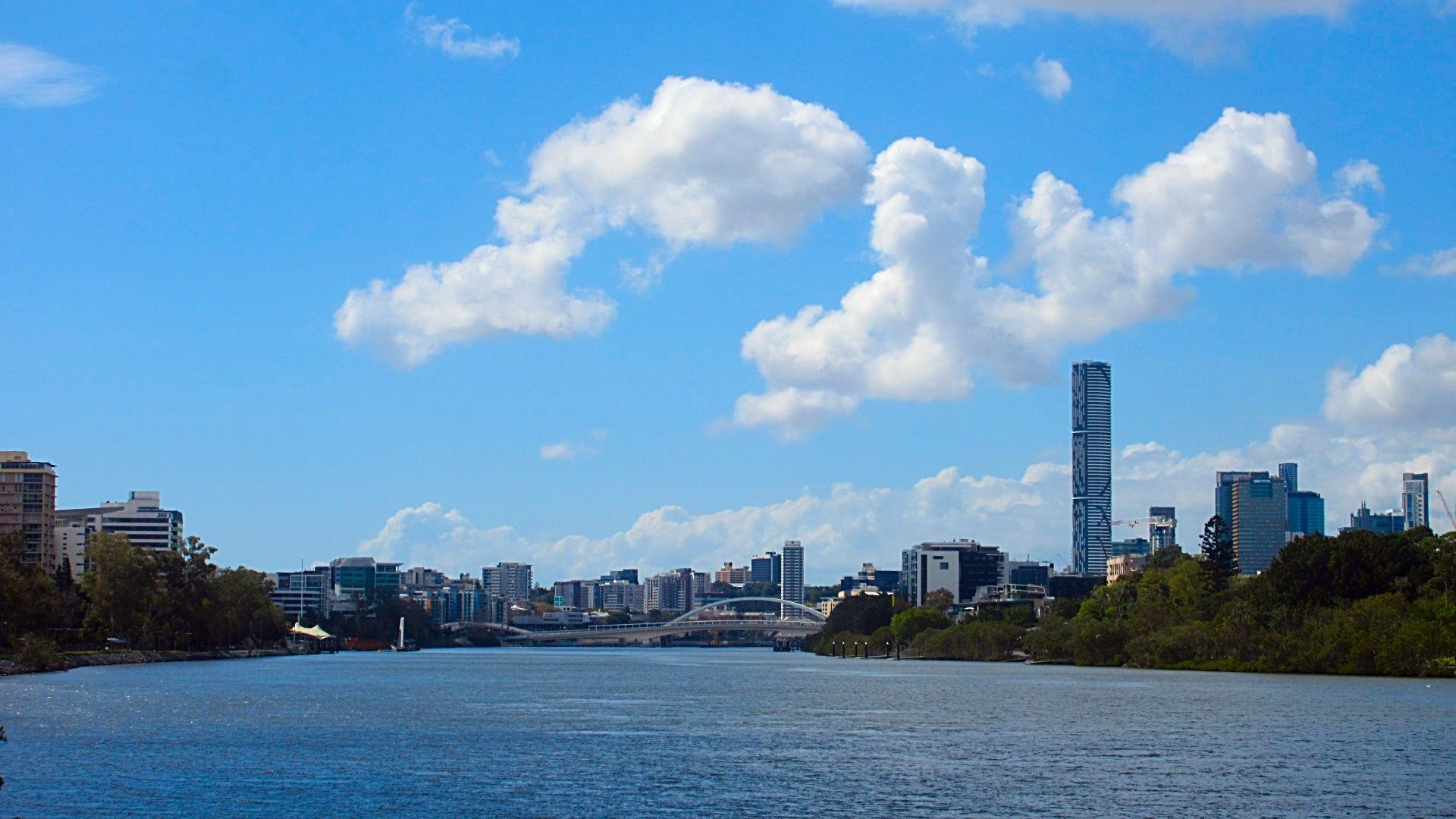 In the middle of the photo behind the William Jolly bridge is the Park Regis hotel. The rooms are excellent and so is the cost if you use THIS LINK to book. I had a room with a great view for $109 aud per night, but you must use THIS LINK to get this price. 🙂
Farewell from the Regatta Hotel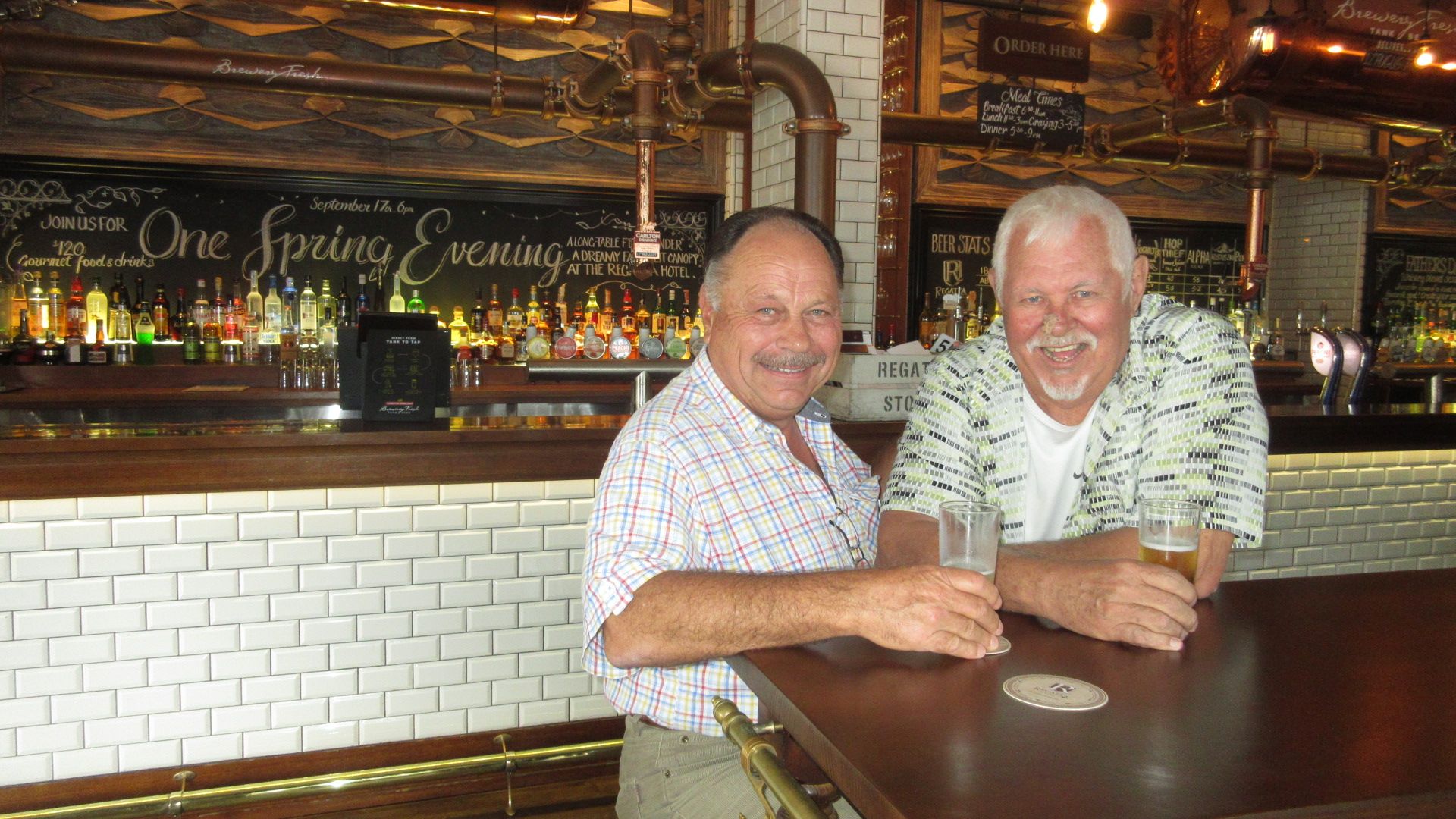 Thanks for visiting my Regatta Hotel Brisbane Landmark photo blog. It was the perfect place to catch up with my old friend Steve Rado and reminisce about our life in Adelaide in the 70s.
                                 Here are some other Brisbane photo blogs to check out.
                City Cat cruise                        Hotels                               Restaurants    
                       Please check out these fabulous posts
              Great hotel room rates anywhere in the world if you book
                    through these links below. Book now & pay later. ?
That's all folks
This gallery contains 1 photo.