August 29, 2016 by David Herd
Brisbane City Hall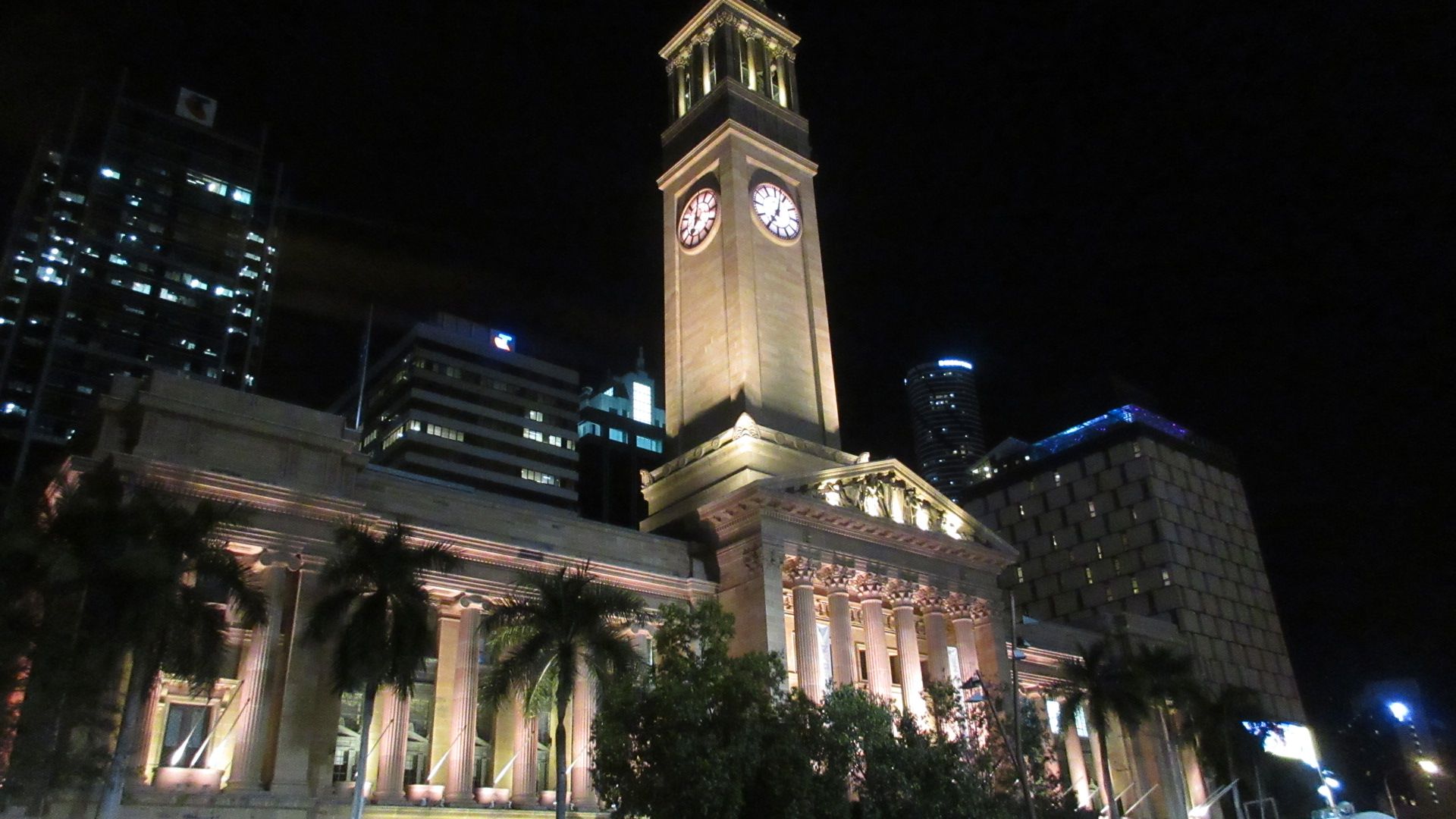 Brisbane City River South Bank was a pleasant surprise for me, it had been many years since I last visited and the changes were many. Way back in the 90s when I worked for Metway Bank and the NRMA I would travel there regularly for the endless tedious meetings banks & insurance companies were famous for. This trip was purely for pleasure after spending 10 days on the Gold Coast.
Uniting Church Albert St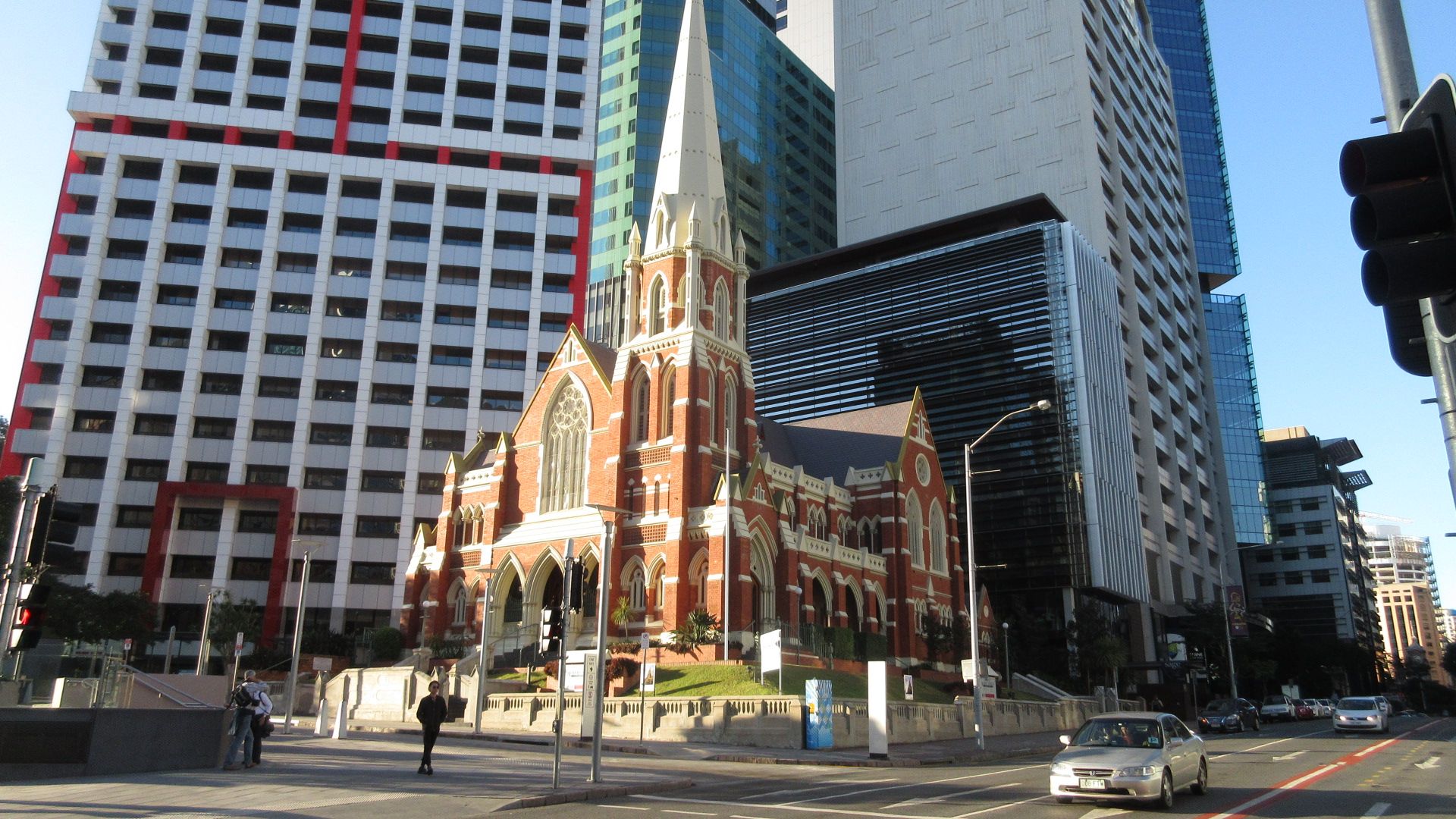 Across the road from City Hall stands this delightful old church which was originally built in 1888.
From the old to the new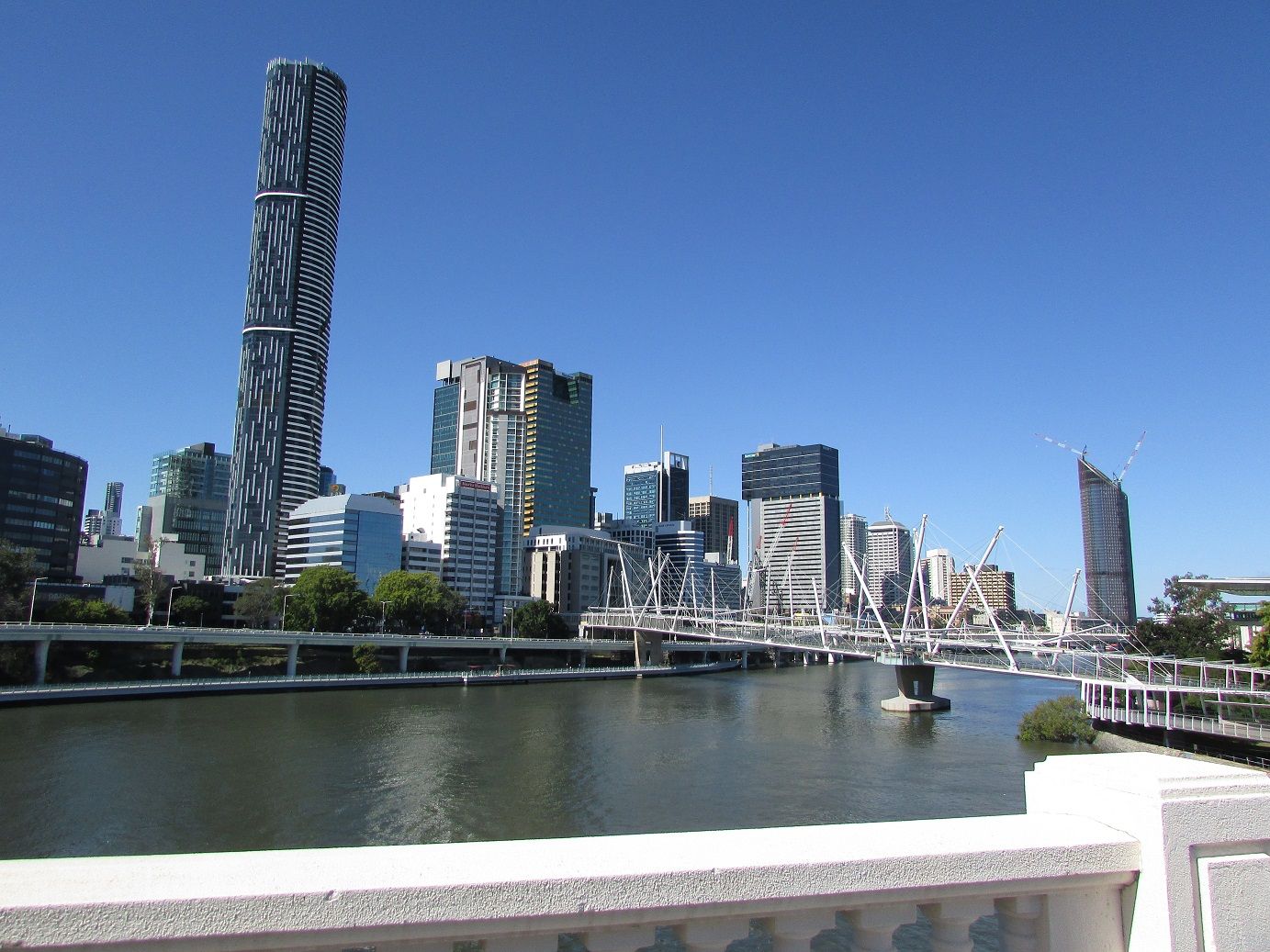 Infinity tower is the magnificent tall building (81 floors) on the left and the monster on the far right is 1 William Street which will house only government departments. The photo was taken from the William Jolly Bridge.
The William Jolly Bridge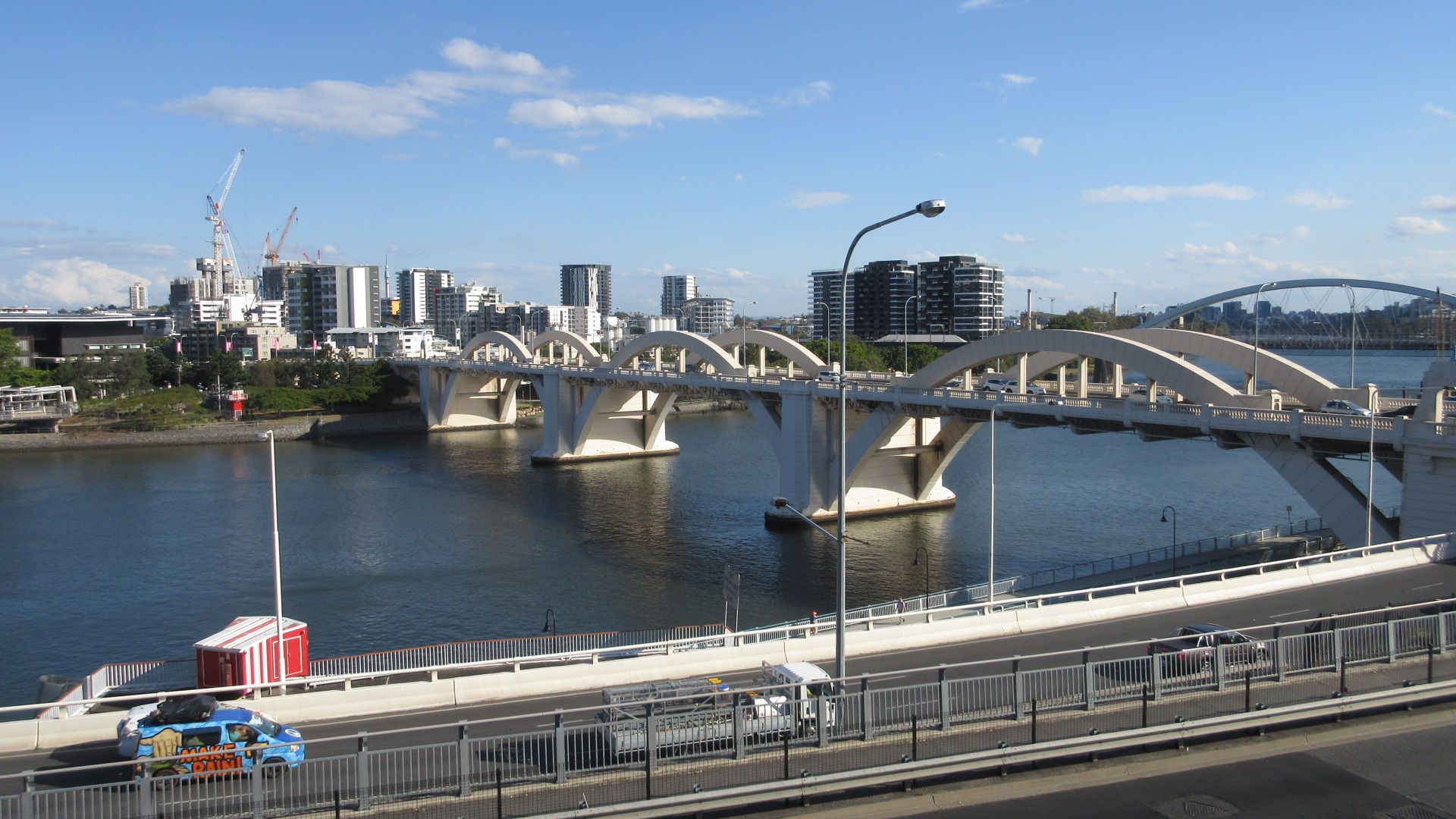 The art deco design bride was built during the depression and opened in March 1932.
 Sunday Suitcase sale August 21st 2016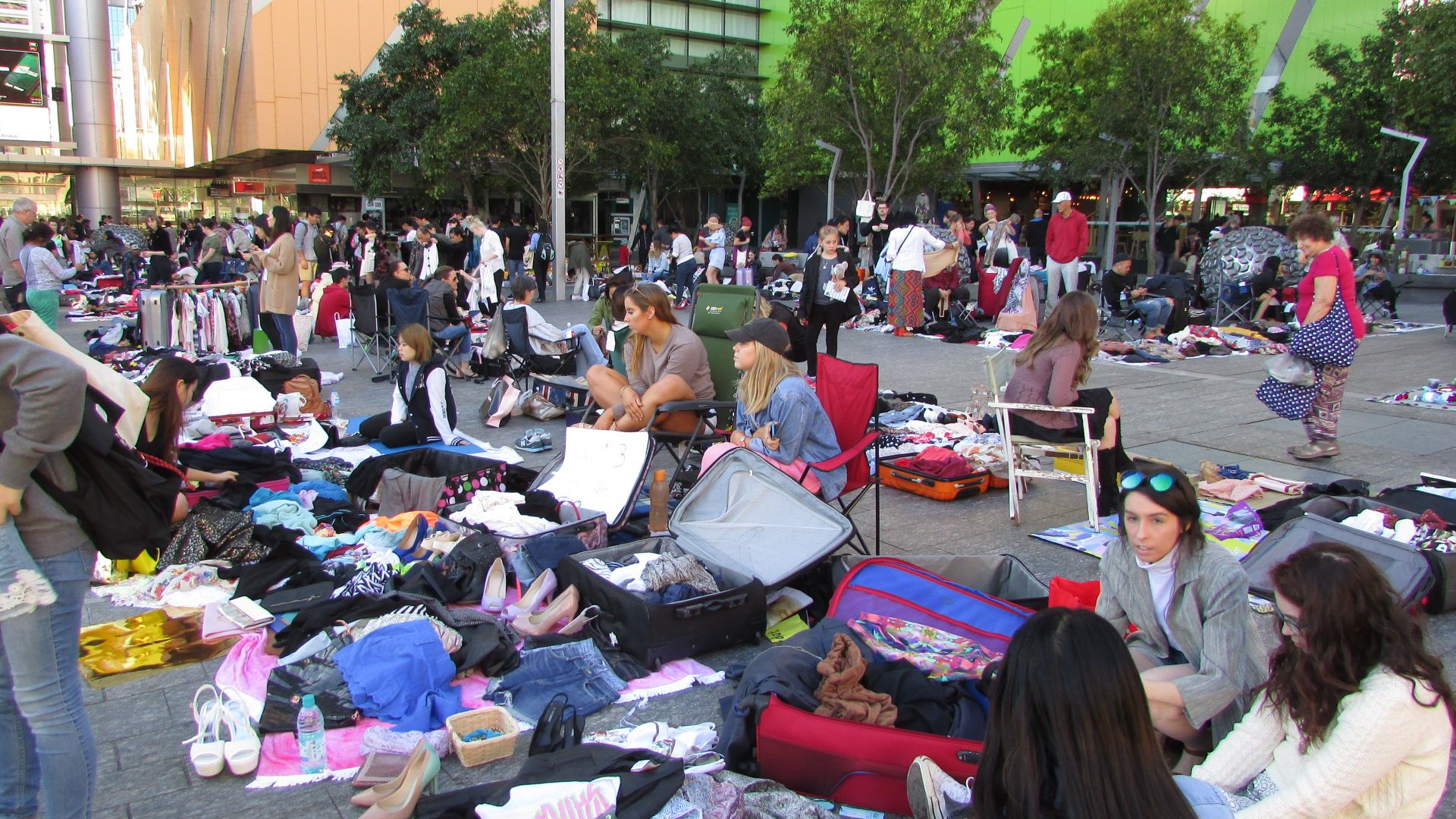 The majority seemed to be backpackers selling their old clothes.
Treasury Casino
  Treasury Casino was formerly the Lands Administration Building until it became a casino in 1995.
Many cranes on the skyline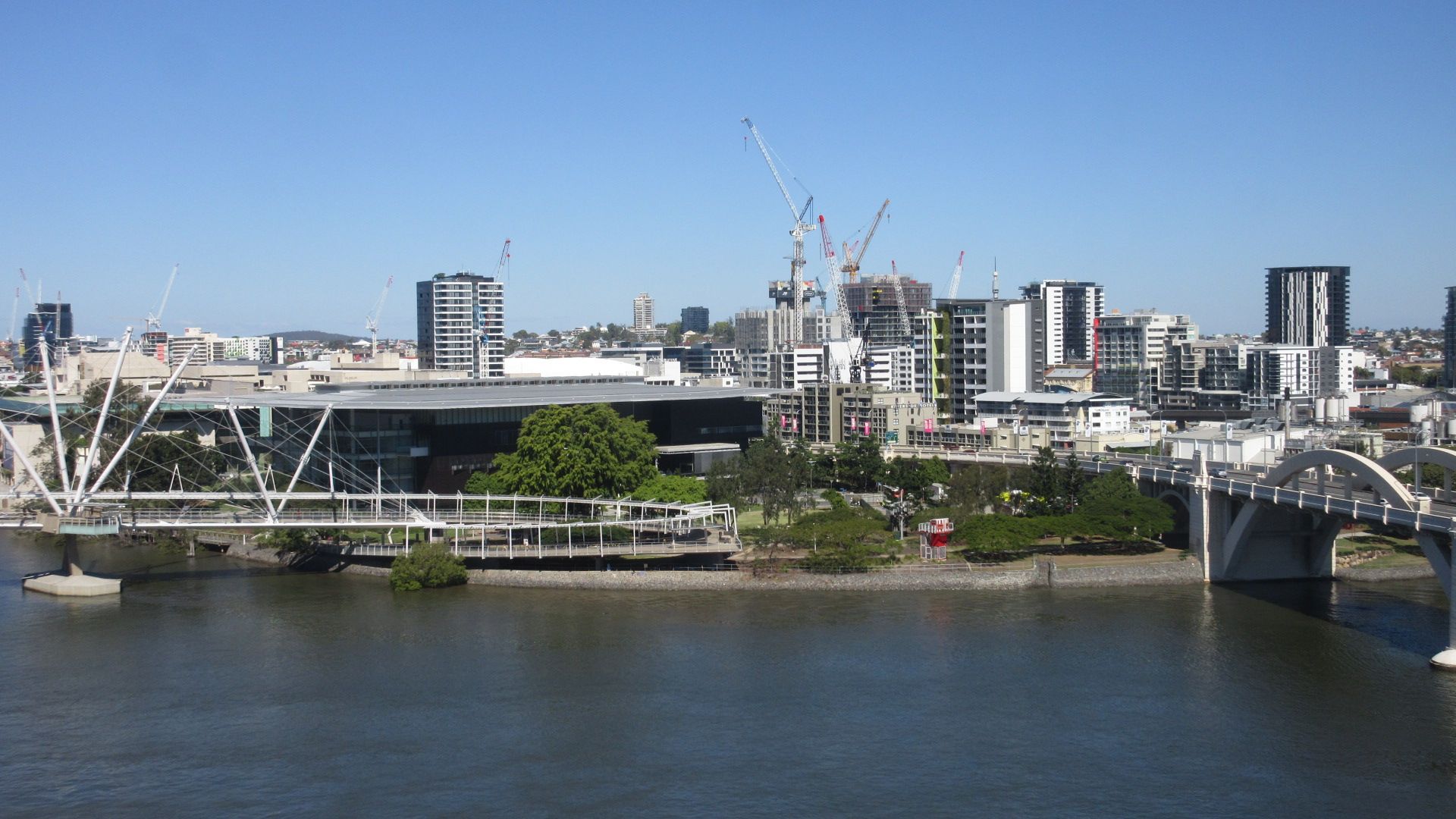 There is no doubt Brisbane is in the middle of a building boom, just count the cranes on this small part of the city.
The CityHopper lets you travel the Brisbane river for free, the ferries run every 30 minutes between 6am and midnight, seven days a week. Follow the link below for all the information.
Simply hop on and hop off and enjoy all the Brisbane River and city sights.
City Cat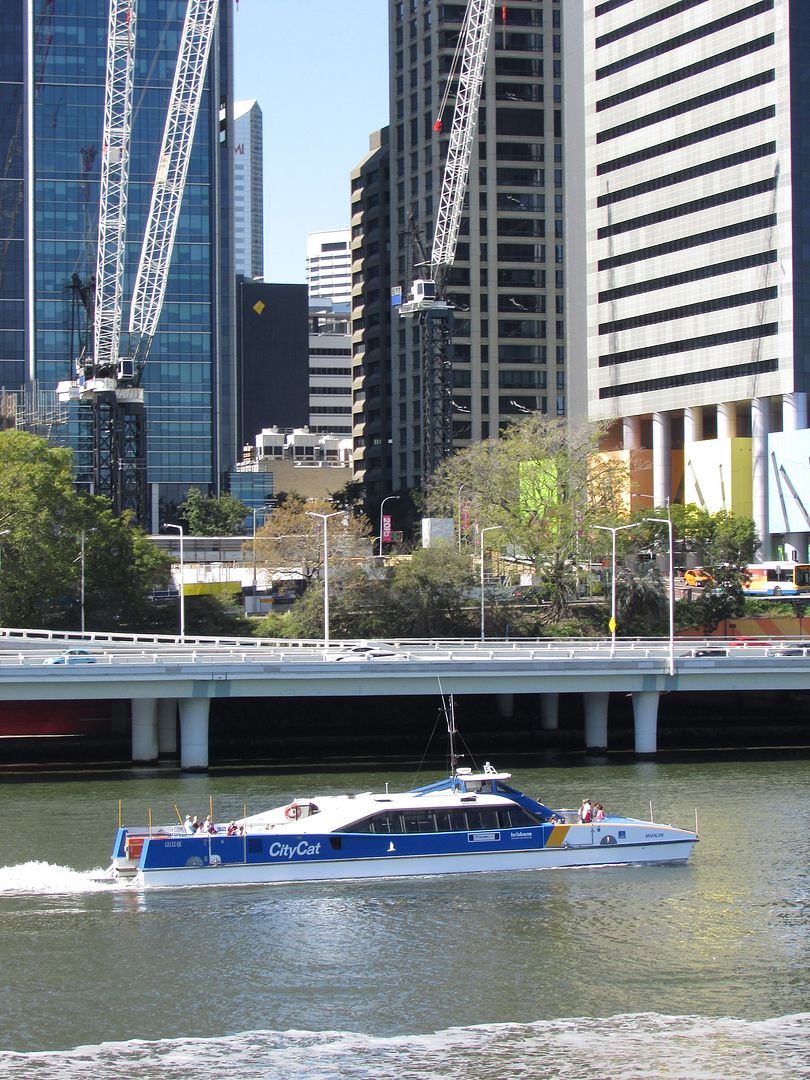 Another great way to see Brisbane's city and suburbs. Check out THIS LINK for my photo blog.
A sunny Sunday afternoon at South Bank.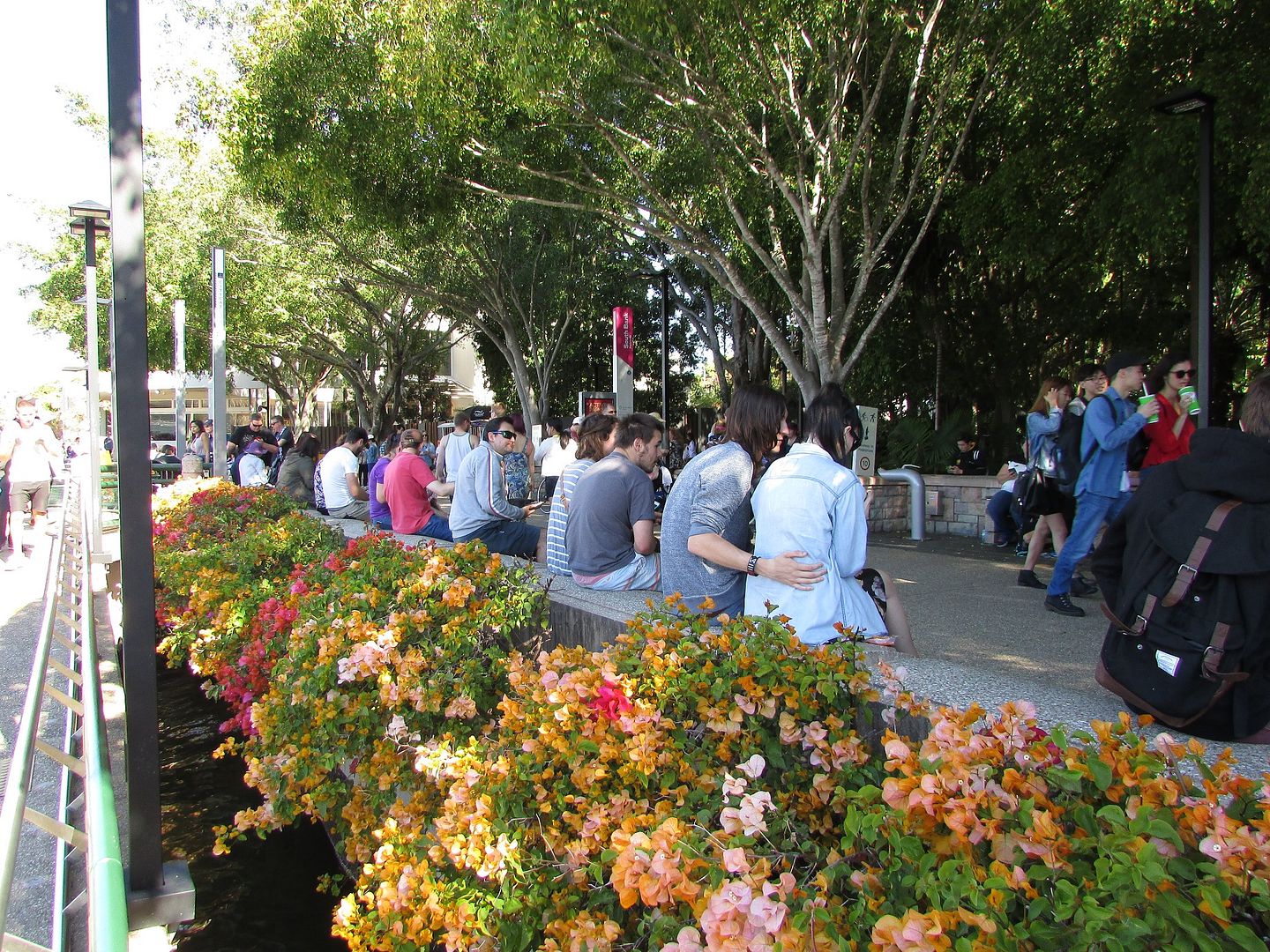 Lots of people cross the river to visit South Bank with its many attractions.
South Bank tranquil garden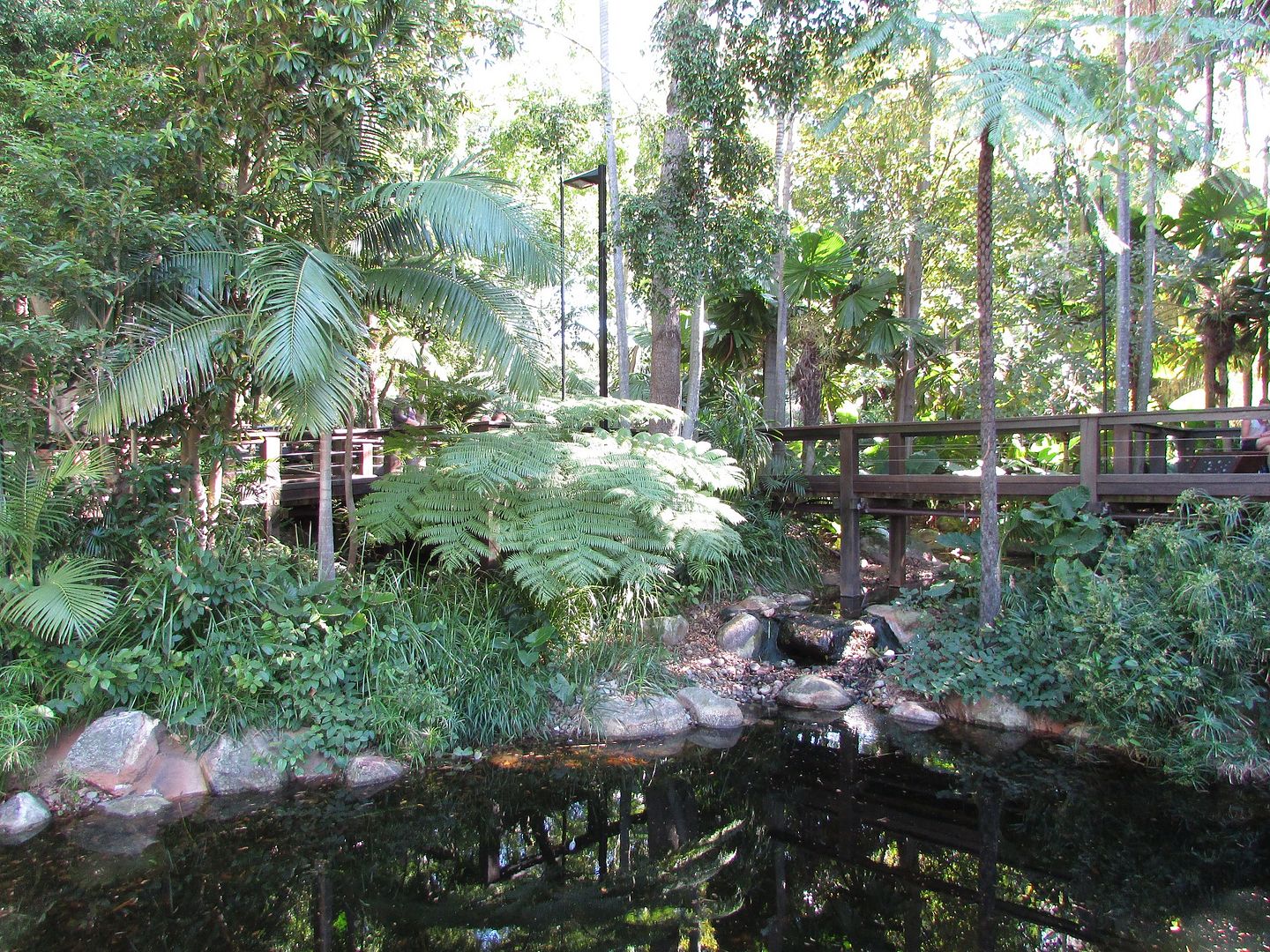 The garden has a genuine rain forest feel.
A beautiful pagoda.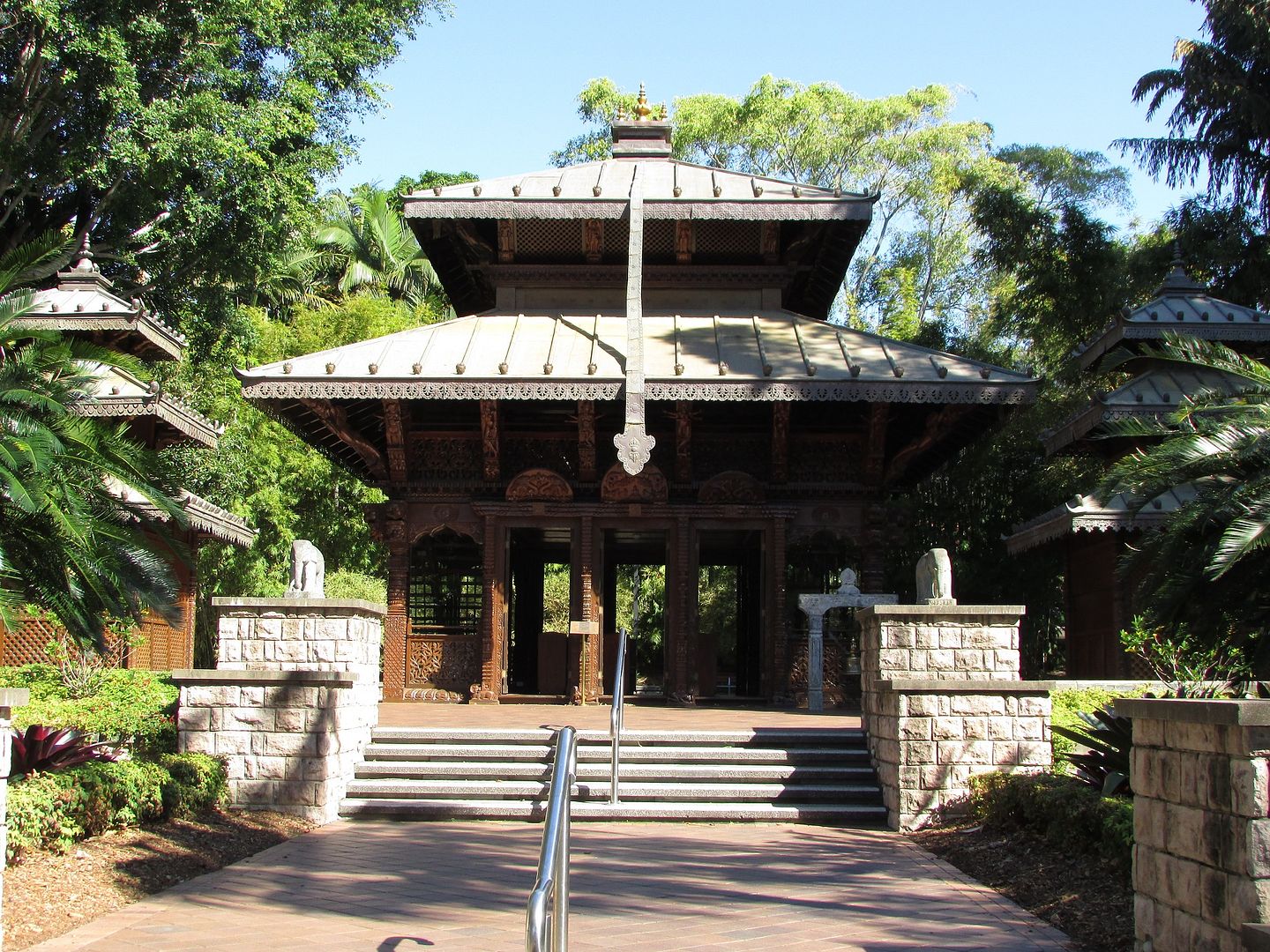 This Nepalese Pagoda was originally brought to Brisbane for Expo 88, in fact I actually remember seeing it back then. Incredibly this is one of only three Nepalese peace pagodas in the world to be located outside of Nepal.
As you can see from my Brisbane City River South Bank photo blog there is so much to see in this great city.
The Wheel of Brisbane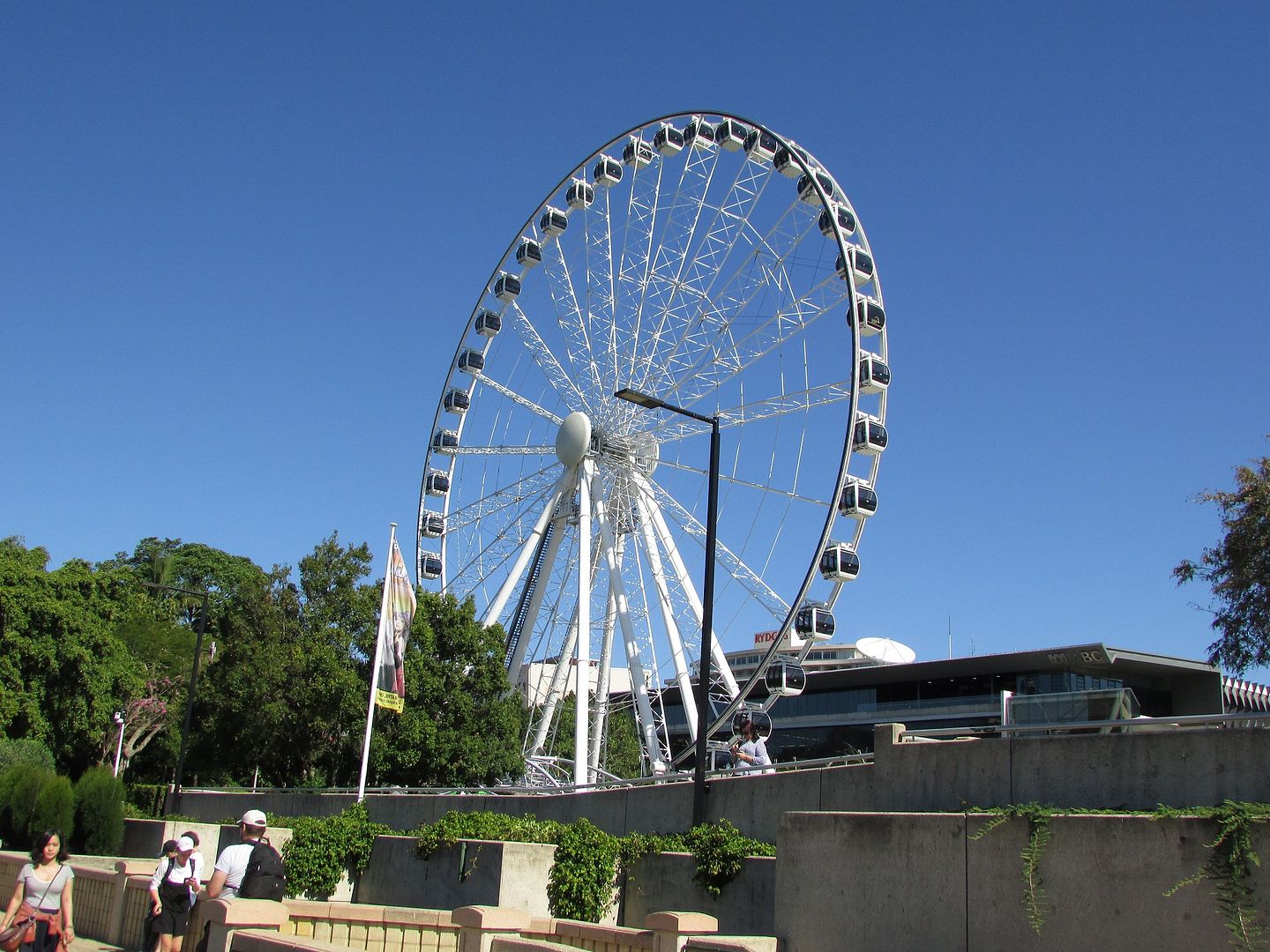 Nowhere near as large as London or Tokyo but it certainly looks very nice at night. ?
 Approaching Equilibrium
This sculpture in front of the Queensland Art Gallery is named "Approaching Equilibrium", I guess people with more understanding of art than I possess will appreciate it. In my opinion a better name would be "Big Black Mosquito". 🙂
The heart of Brisbane
The Queen Street Mall is certainly the heart of Brisbane, no traffic, lots of shops & restaurants.
Relax in the Mall
A great "people watching" place where you can enjoy dinner & a glass of wine.
Lots of colour, lots of shops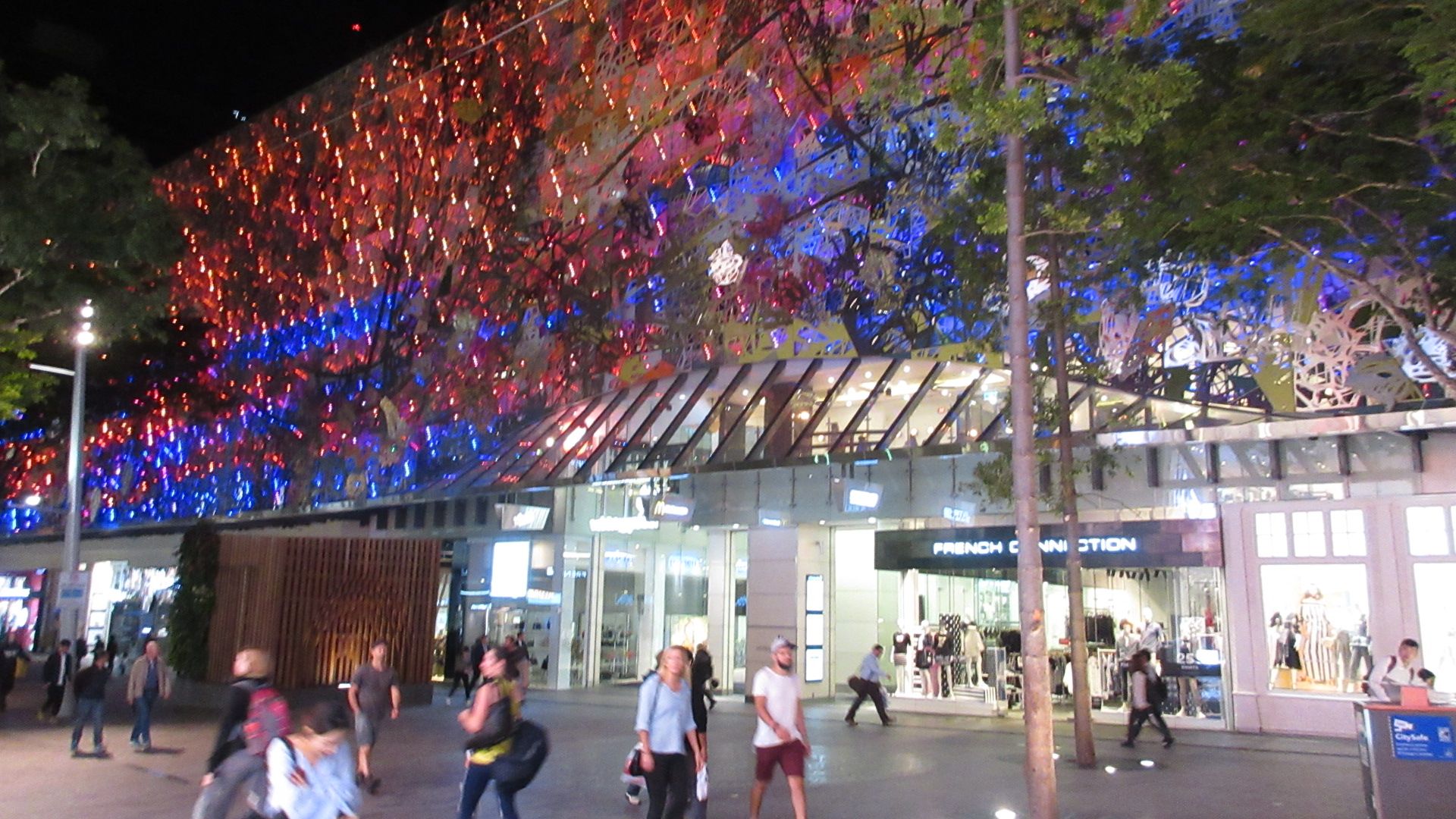 Day or night the mall is a hive of activity.
Eagle Street pier
Eagle Street is Brisbane's business hub, jump on a City Cat and cruise along the river past many of the cities landmarks.
Huge towers beside Eagle Street wharf.
Lots of offices and lots of good bars & restaurants to capture the workers for lunch and dinner.
Cruise past the wheel on a City Cat.
Cruise past the wheel on your way to lunch at The Regatta Hotel, you won't be disappointed. 🙂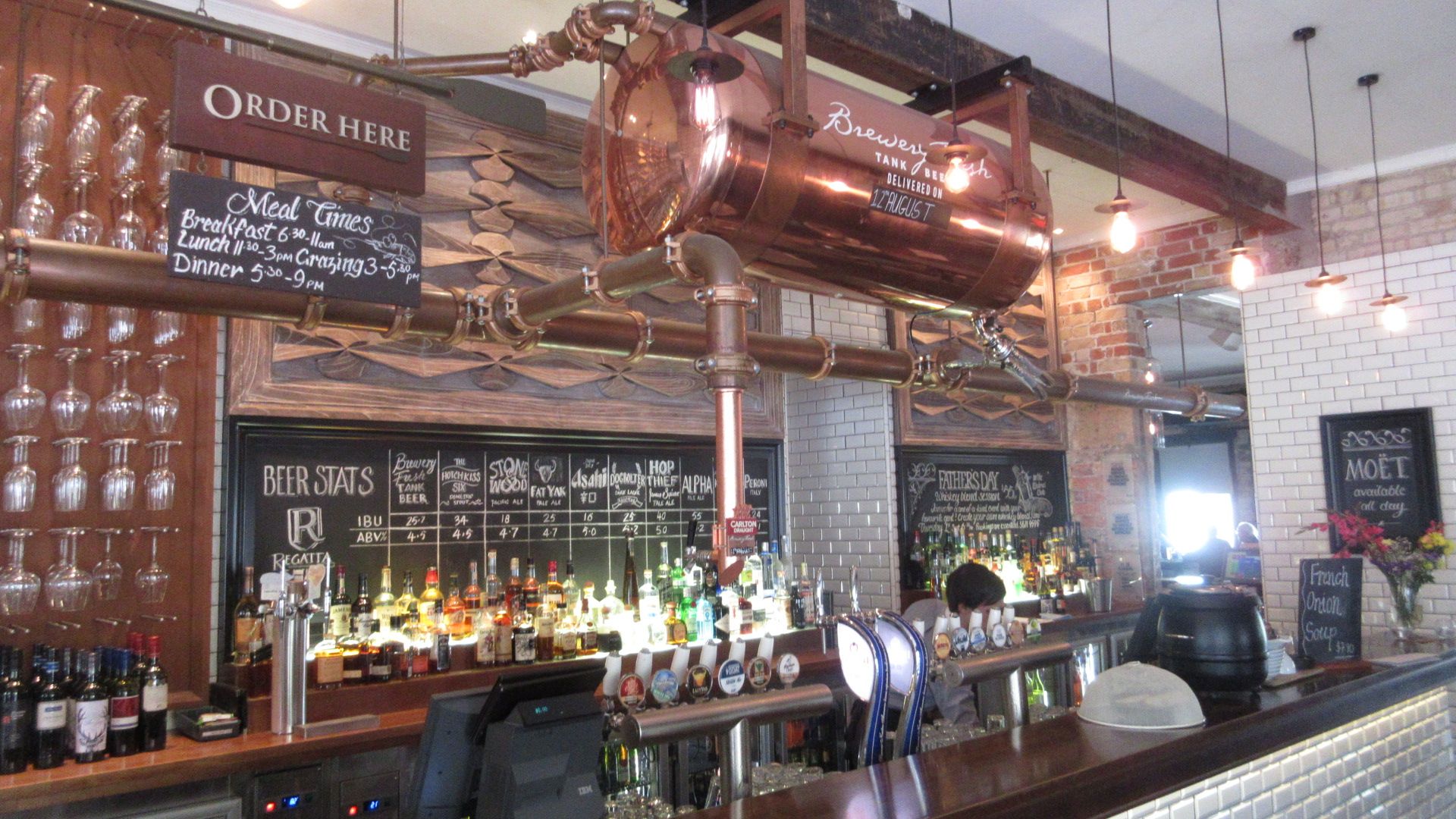 The perfect spot for lunch or dinner, great steaks and good service. Check out my photo blog here.
Regatta Hotel
Thanks for visiting my Brisbane City River South Bank photo blog, this city has improved out of sight in the last 20 years.
Here are some other Brisbane photo blogs to check out.
City Cat cruise                        Hotels                               Restaurants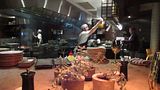 Each month my posts receive 75,000 visits which I certainly appreciate.
     Please check out some of the most popular below, and thank you for visiting.
         Zagreb Croatia              Rio de Janeiro                  Brisbane River 
                                       Great hotel room rates anywhere in the world if you book
                                                through these links below.  Book now & pay later. ?
That's all folks
This gallery contains 1 photo.