November 7, 2014 by David Herd
Hindley St Adelaide
Adelaide South Australia October 2014
Adelaide City October 2014 was my first destination for my Australian road trip, from here I drove to Melbourne along the Great Ocean Road, and spent a few days at Dromana on the way.
Cos in Leigh St Adelaide
Nice restaurant in a small side St off Hindley.
Terrific terrine at Cos
This was an excellent entree at Cos restaurant in the city of Adelaide.
Clever little Tailor is the catchy name of this Peel St wine bar which seems to cater for the local trendies. 🙂
Leigh St Adelaide
Leigh St is next to Peel St & both have some very nice restaurants & bars.
Opposite the beach the Grange is has a good restaurant & very friendly staff.
With Nigel at the Grange hotel
Nigel lived on the Gold Coast for quite a few years after moving from Sydney. Here are some headlines from November 17 2015, it seems Nigel has a battle on his hands.
The Marines in Grange
This beautiful line of homes opposite Grange beach is called the Marines.
The Marines
Some toys for the boys. 🙂
Sunset Bar at the Marina
The Sunset bar is a great spot for a few drinks while you watch the sun go down over Adelaide.
Glenelg Beach
Glenelg is a very popular suburb for locals as well as tourists.
Adelaide South Australia October 2014 Glenelg
Magnificent old building.
Glenelg to the city by tram
The tram is an easy way to travel to the heart of Adelaide city, it takes away the problem of parking your car.
King George Whiting at Cardone's in Glenelg
Rated number one out of 107 restaurants in Glenelg by Tripadvisor.
Cardone's in Glenelg
I enjoyed Cardone's so much I went there twice for dinner.
Oyster Bar at Glenelg Marina
The beer is ice cold at the Oyster bar.
Oyster Bar at Glenelg Marina with Denis Young
Dennis and I were friends way back in 1973 when I was living in Adelaide. Two of the best years in my life.
My old apartment on Anzac Hwy Plympton.
The top right hand corner was my penthouse in 1972, it was known as party central.
My home in Lochwinoch Ave Torrens Park.
I only lived here for 7 months in 1974 before being transferred to Melbourne as State manager for Sanyo Office Machines. I paid $24,000 & sold it to a friend for $31,000.
Caught up with some old friends
Graham & Flo Farquhar were friends in 1974, I last saw them in 1998.
Thanks for visiting my Adelaide South Australia October 2014 photo blog.
What a great year for travel in 2015
That's all folks
Here is my trip to the Gold Coast November 2014
In 2003 I took 3 Japanese girls to the outback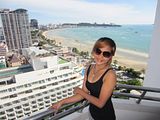 That's all folks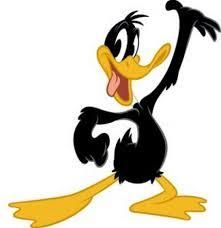 This gallery contains 2 photos