January 16, 2015 by David Herd
Chill Sky Bar Saigon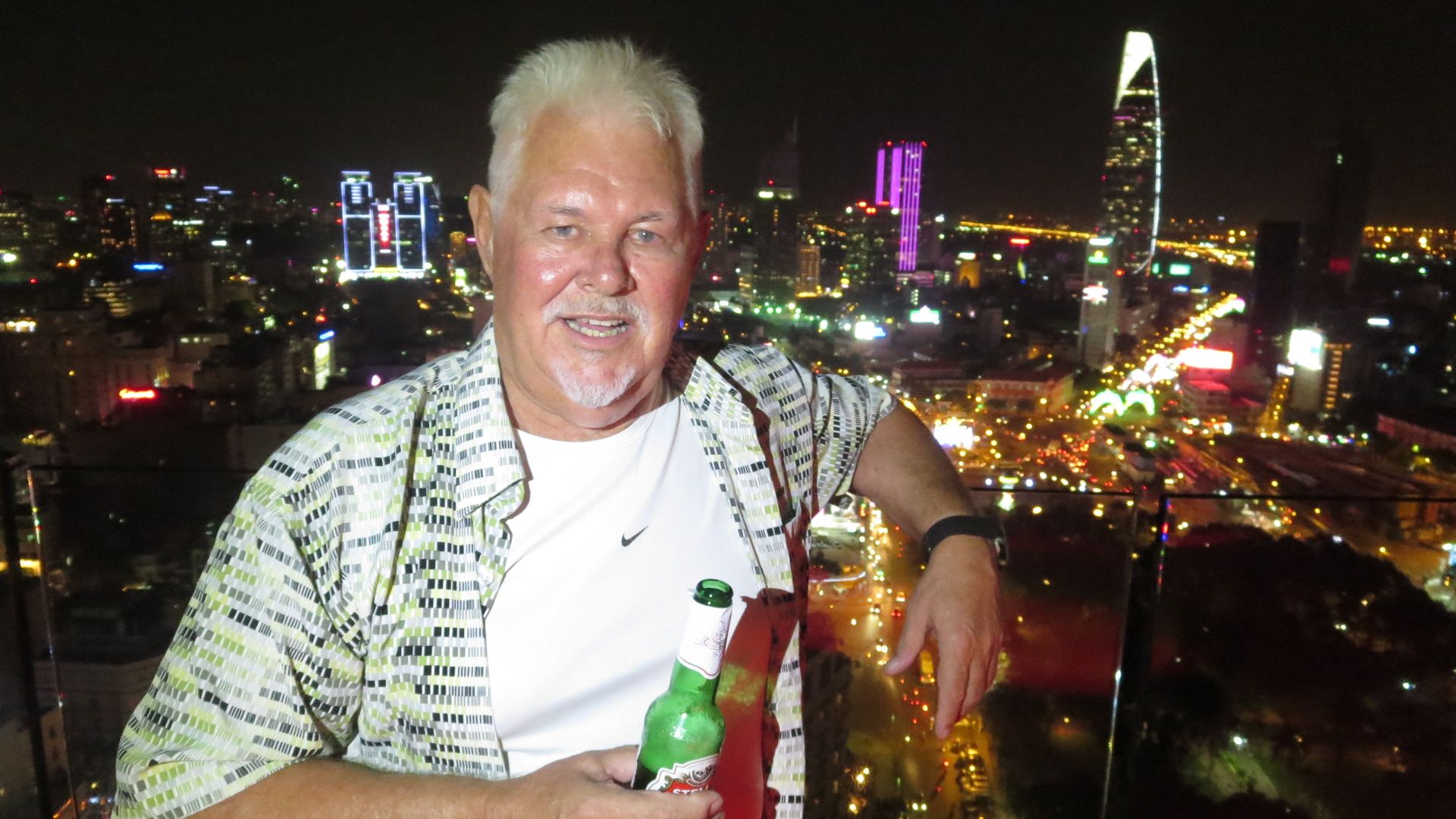 Chill Sky Bar Saigon is a wonderful venue with breathtaking views of the city. Perched on the roof of AB tower it is a terrific place to have a few drinks before dinner.
Amazing view from Chill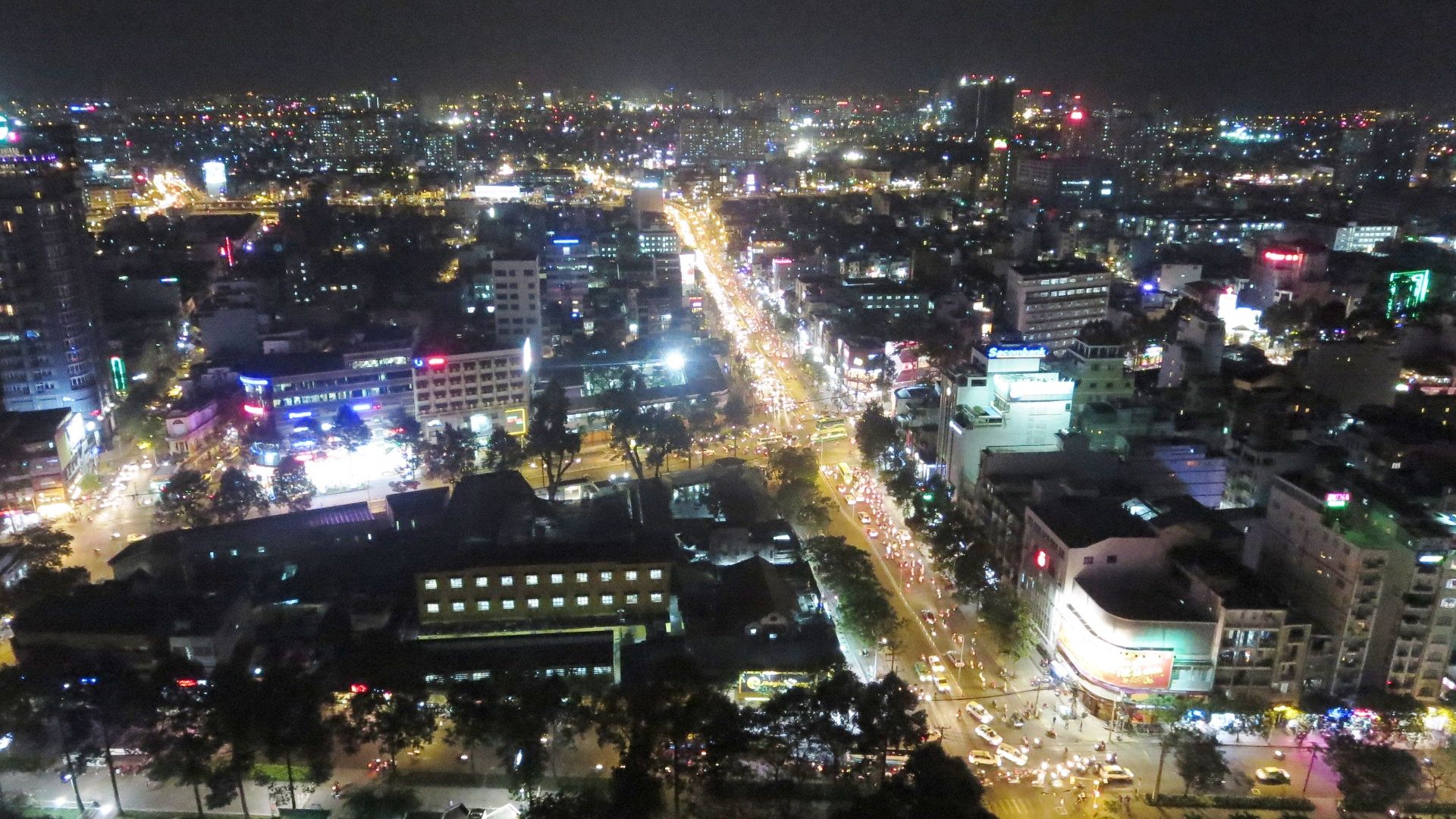 Looking down from the 51st floor.
Chill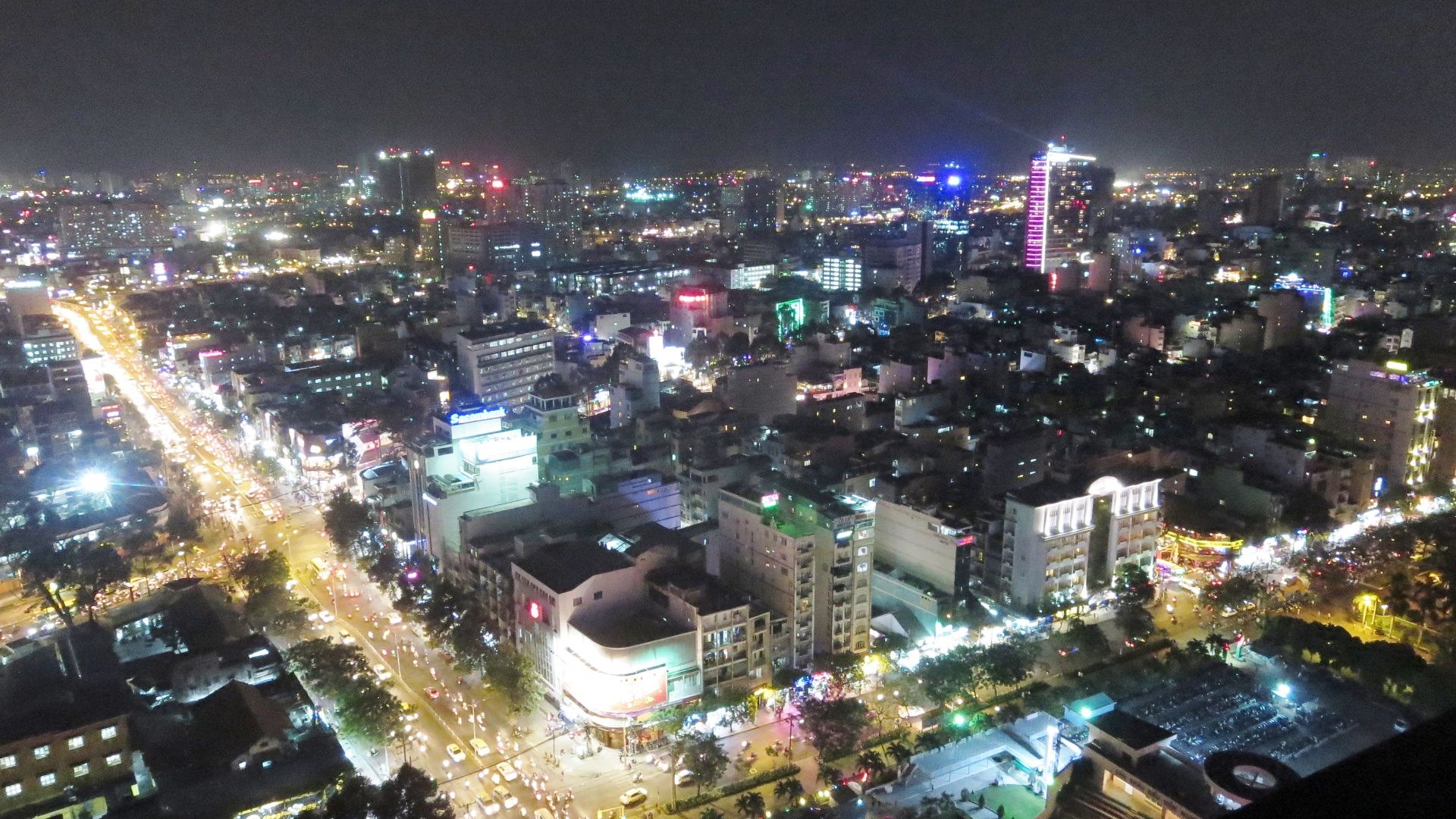 Building with the purple lights is the Pullman.
Fantastic Saigon skyline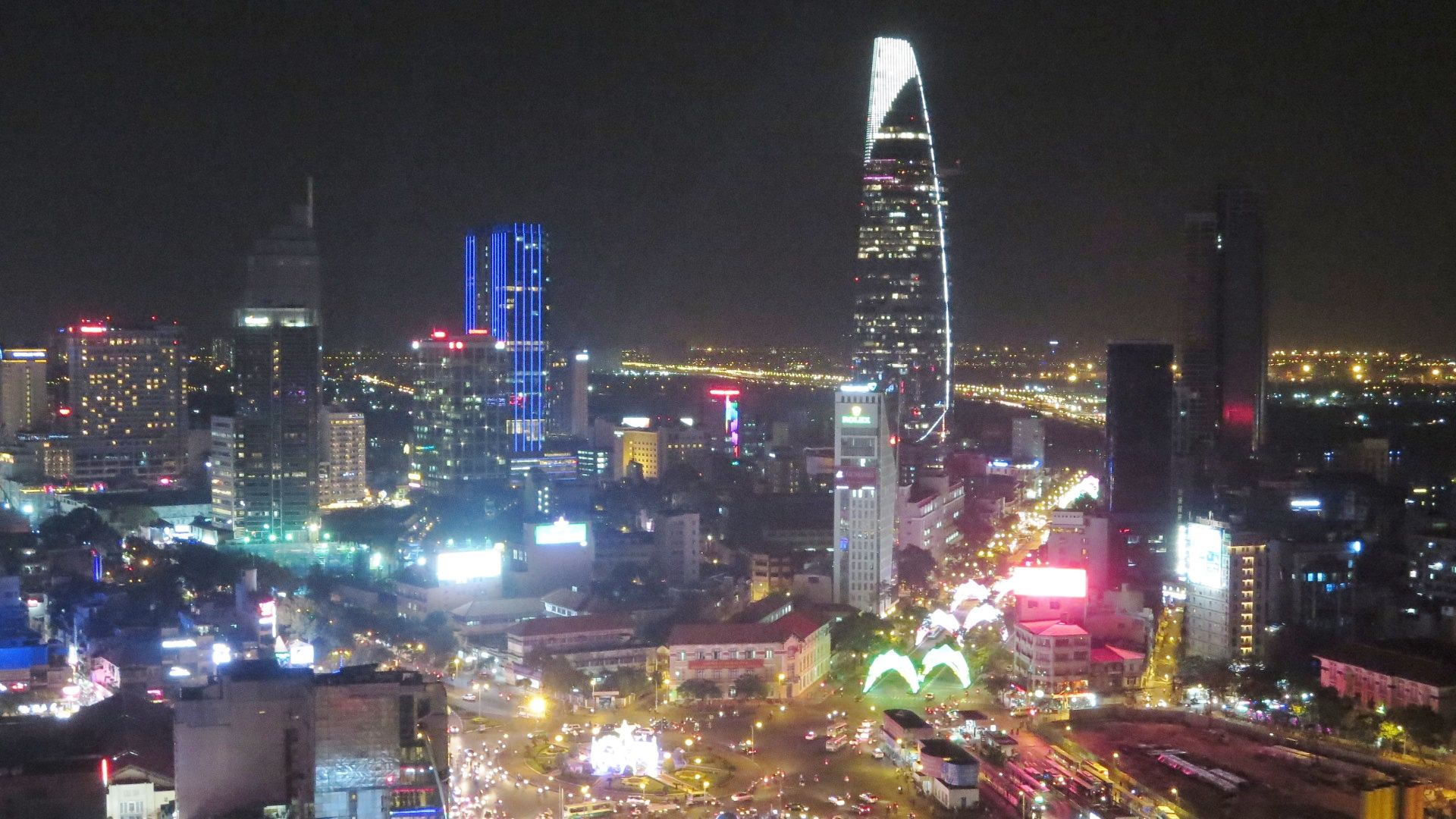 I first came to this exciting city in 2003 and now in 2015 so much has changed.
Saigon at 8 pm.
Saigon is a vibrant exciting friendly city.
Fabulous bar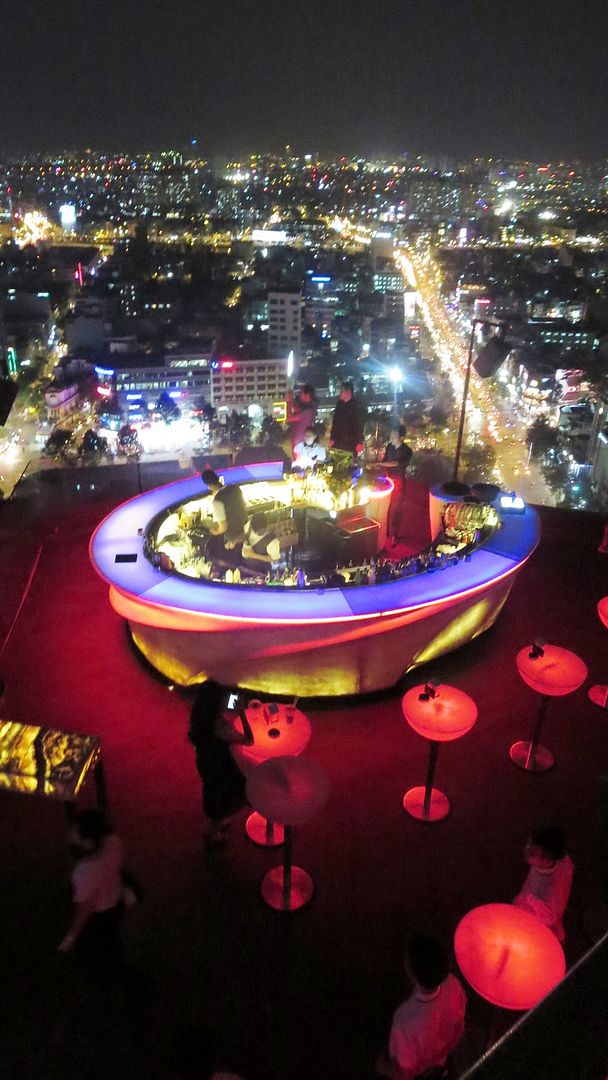 76A Le Lai | Rooftop of AB Tower, Ho Chi Minh City, Vietnam (Formerly CHILL Skybar, Restaurant, Lounge) Phone:+84 8 3827 2372
Tables at Chill
The sky bar is well worth a visit, put it on you bucket list.
A table with a view
There certainly is a building boom happening in this city right now.
Drinks at the bar
A girls night out at Chill.
Red wine from Chile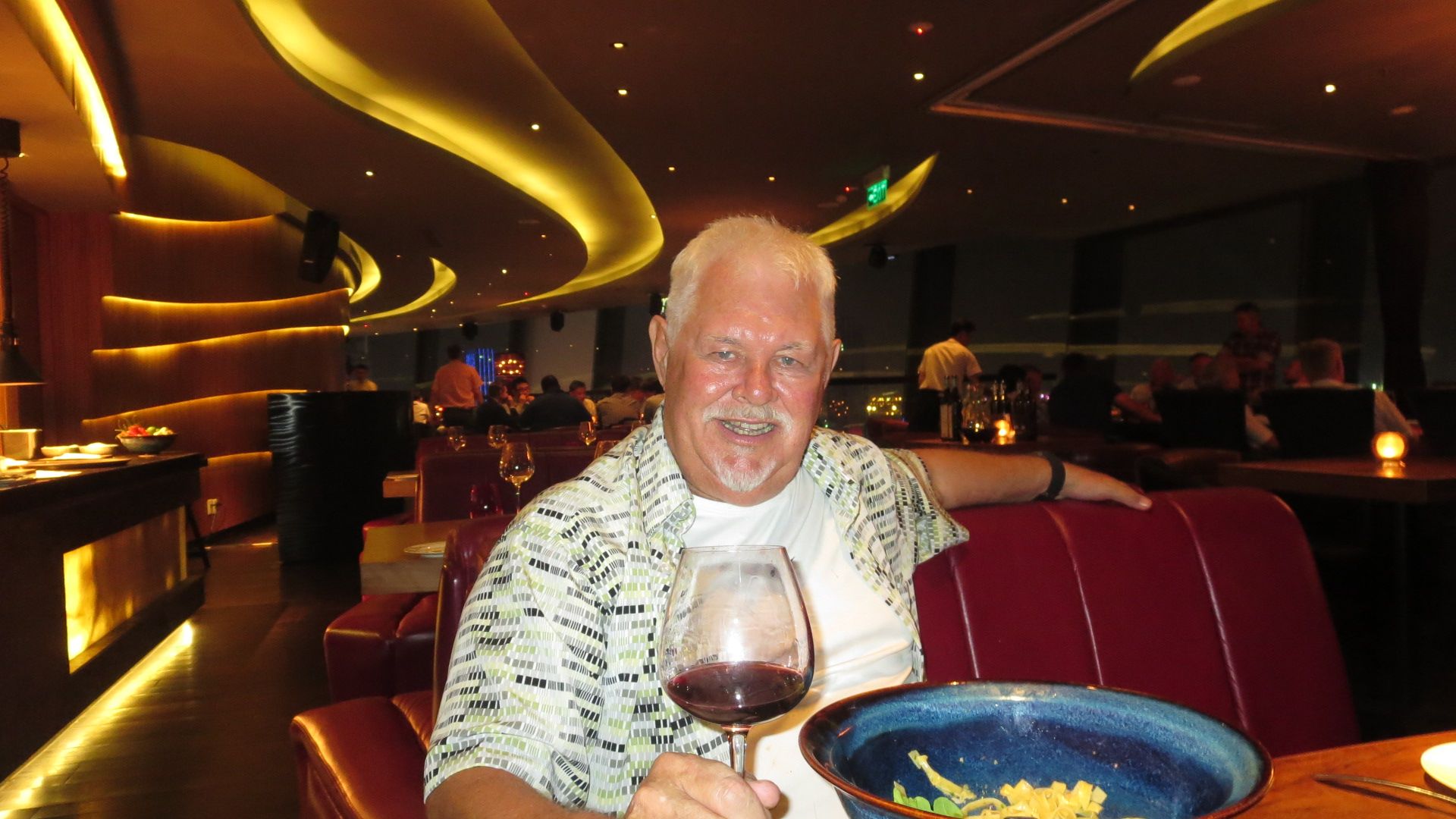 About $14 aud = 15% compared to at least double that at Sirocco in Bangkok.
Seafood fettuccine $26 aud + 15%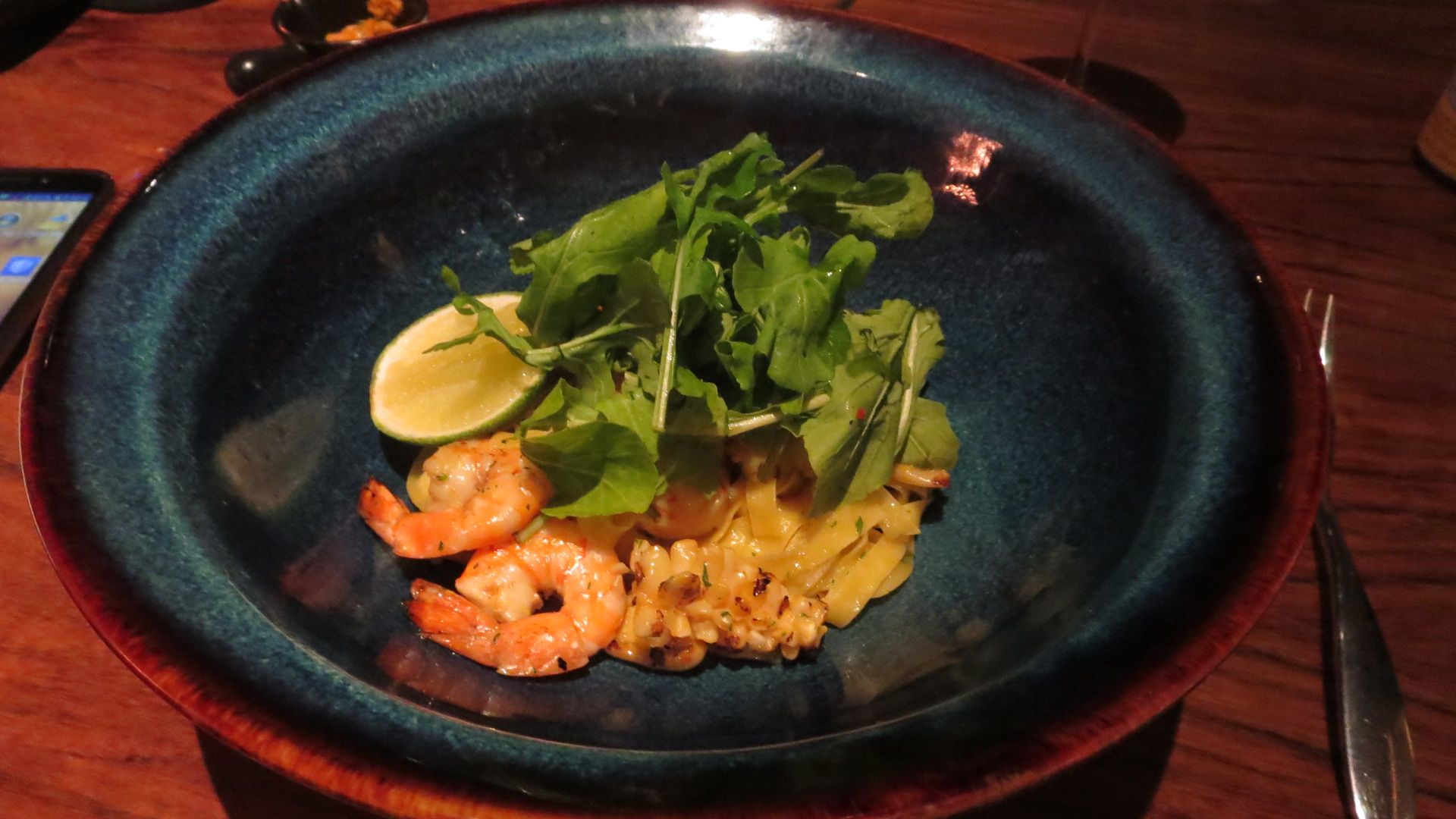 The serving was rather small but an excellent taste made up for it.
The chefs at 27 Grill, above Chill Sky Bar Saigon
27 Grill is located directly above Chill Skybar. When entering the restaurant guests are greeted by a large, glass enclosed wine cellar with some of the finest wines and vintage champagne's on display. Further on in the restaurant is the open kitchen, built of polished stainless steel, marble and various kinds of polished stone. A key part of the kitchen is the over sized grill, open for all guests to see their meals being freshly prepared on one of the few charcoal grills in the city. Located in the back corner of the restaurant is the private VIP dining area that can be left open or completely closed off. For special occasions our chefs can customise a variety of menus to create a one in a lifetime dining experience.
District one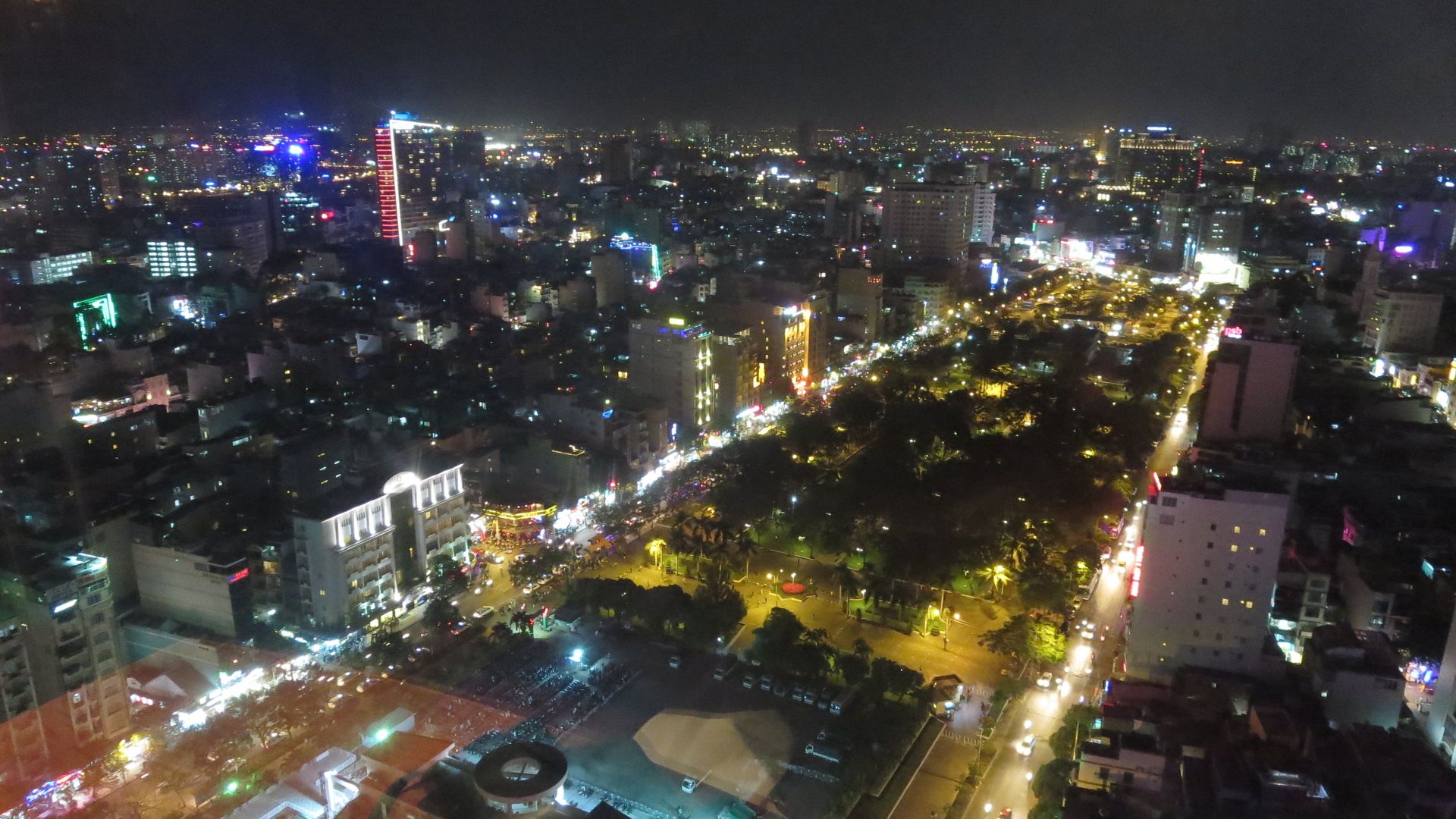 I visited this city twice in 2003 and stayed in a small hotel overlooking this park. The New World Hotel also overlooks the park which is the centre of the city, for a discounted room rate book through THIS LINK.
Another look at the bar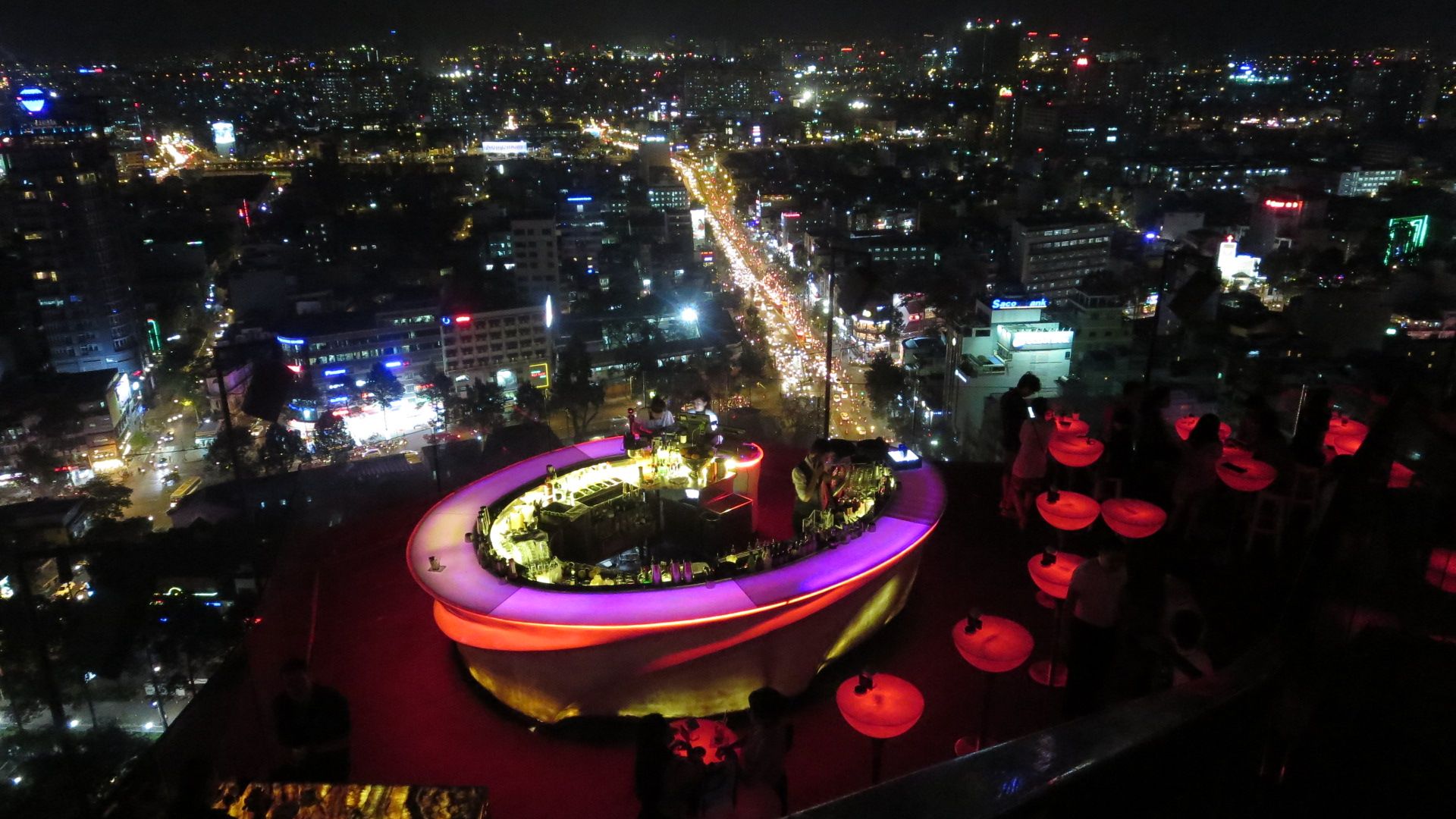 As you can see it is a rather spectacular bar. Many thanks for visiting my Chill Sky Bar Saigon photo blog.
Here are some Brisbane photo blogs to check out.
City Cat cruise Hotels Restaurants
Each month my posts receive 75,000 visits which I certainly appreciate.
Please check out some of the most popular below, and thank you for visiting.
Zagreb Croatia Rio de Janeiro Brisbane River
Great hotel room rates anywhere in the world if you book
through these links below. Book now & pay later. ?
That's all folks
Take a look at my video of Chill Sky Bar
Here is my post on Saigon, a fabulous city.
Vung Tau is only 90 minutes south of HCMC.
Here is the War Remnants museum
This gallery contains 1 photo.