August 27, 2015 by David Herd
Plants for sale
Thailand street vendors sell everything, they are really just mobile shops offering a huge variety of goods for sale. Many are constantly changing location as they don't have the required licence to operate their business.
Soft drinks & fresh fruit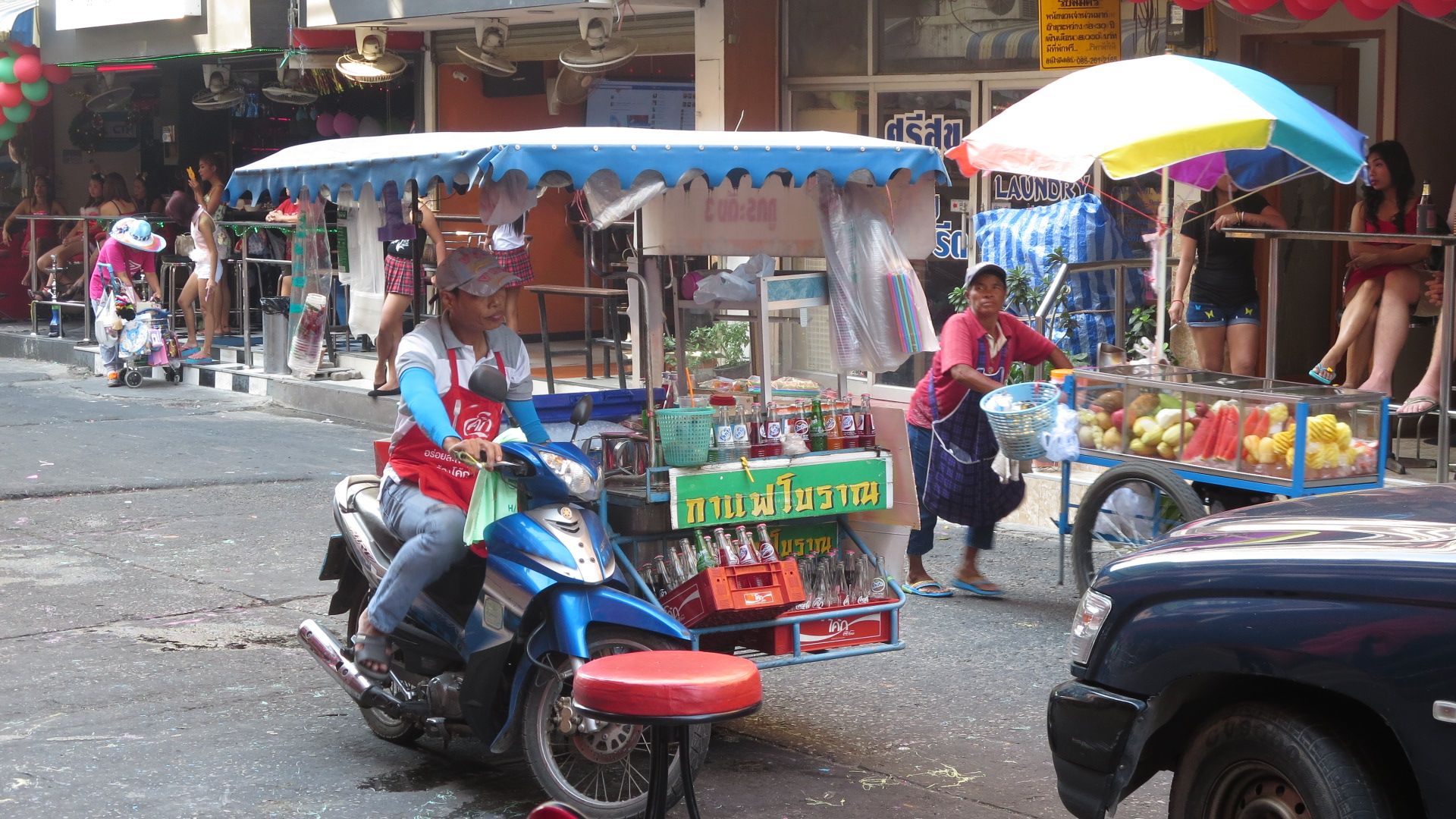 As you can see many are motorised while others push their heavy loads. They all however have one thing in common, a "work ethic" as there is no social security to help out in Thailand.
Thailand street vendors
Generally is costs between 20 & 40 Baht or 50 cents to $1 usd for a meal.
Fruit smoothie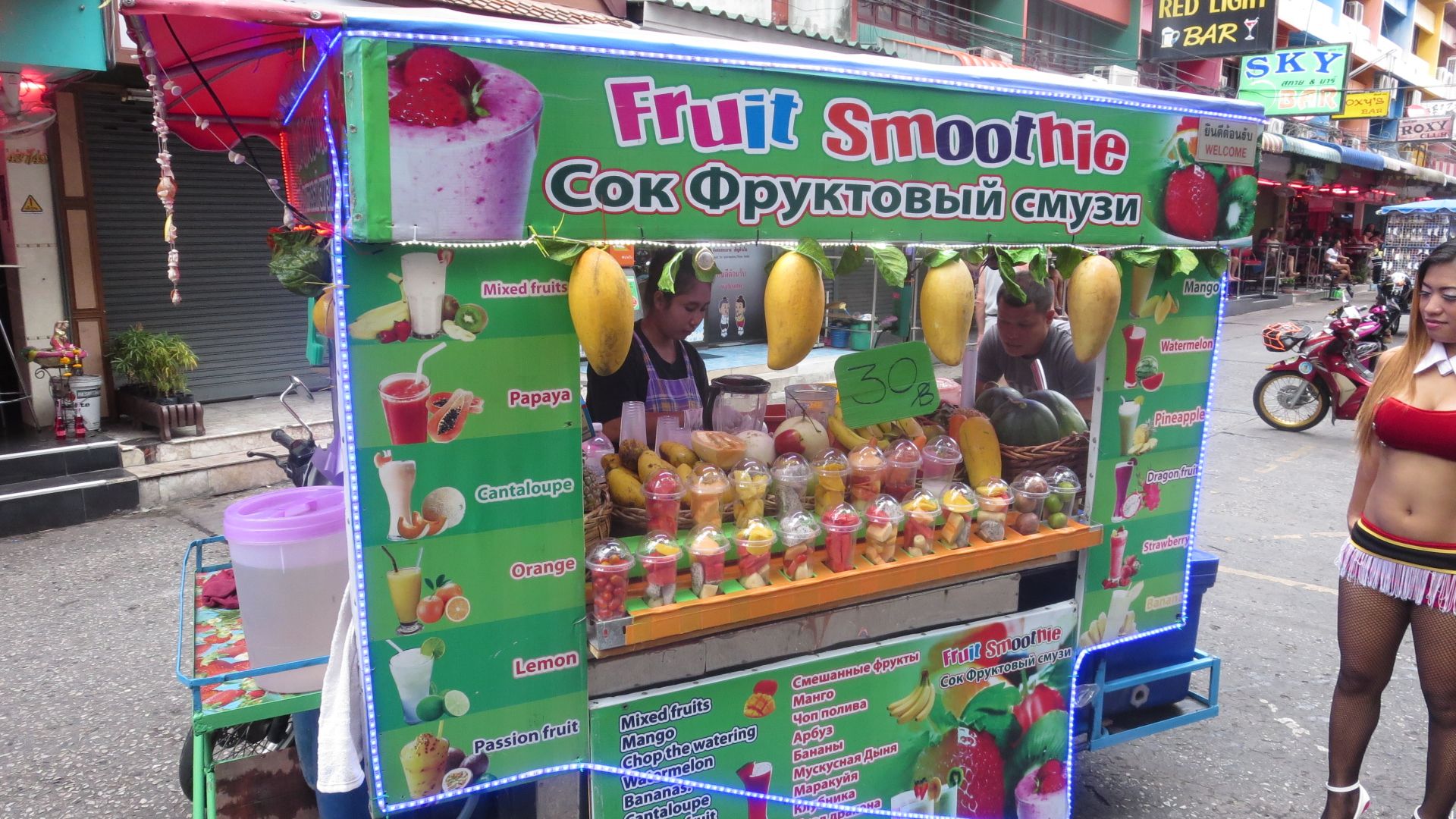 A healthy fresh fruit smoothie for only 75 cents.
A piece of fried chicken for 50 cents.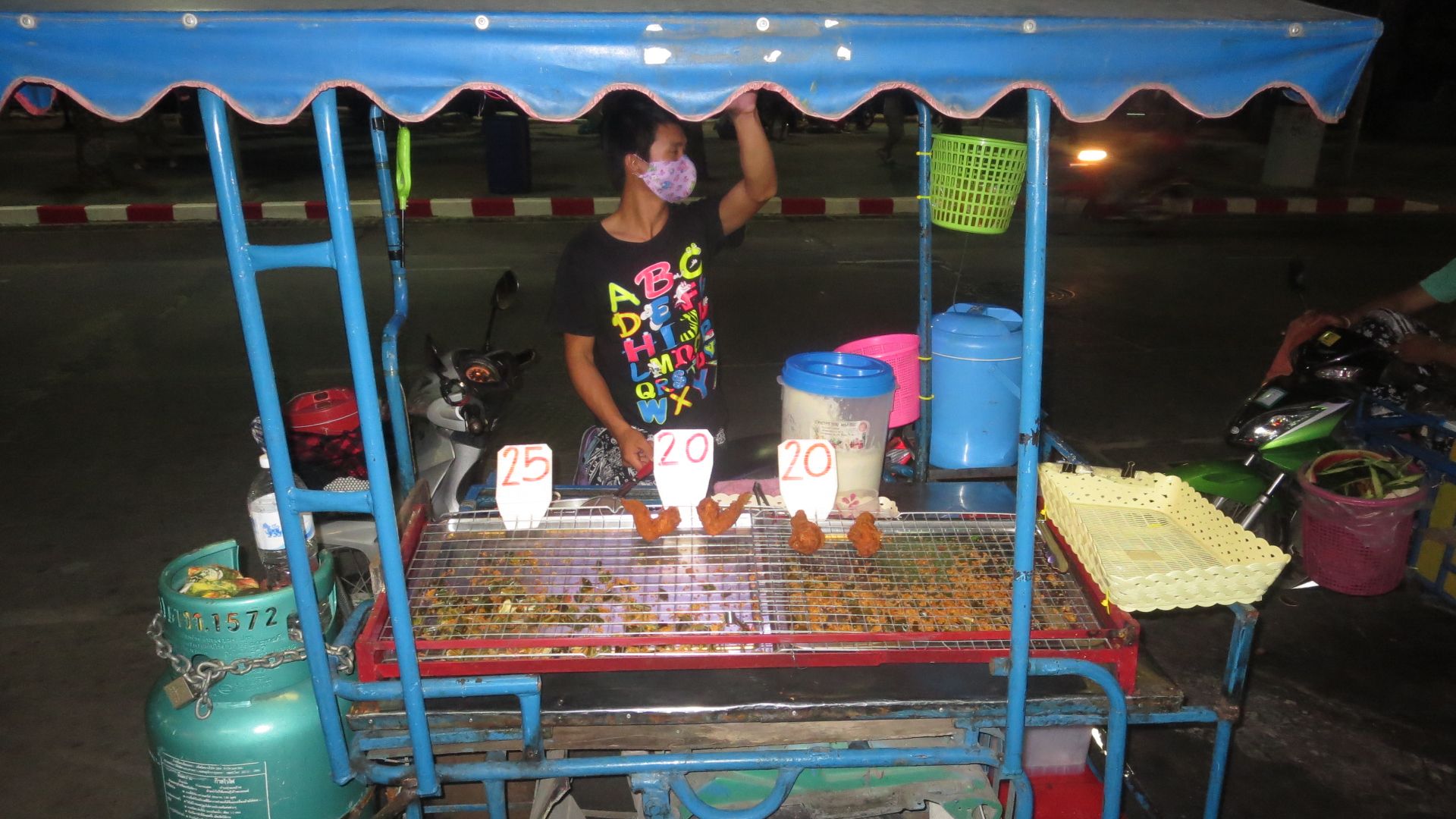 Tastes every bit as good as KFC but cheaper. 🙂
My favourite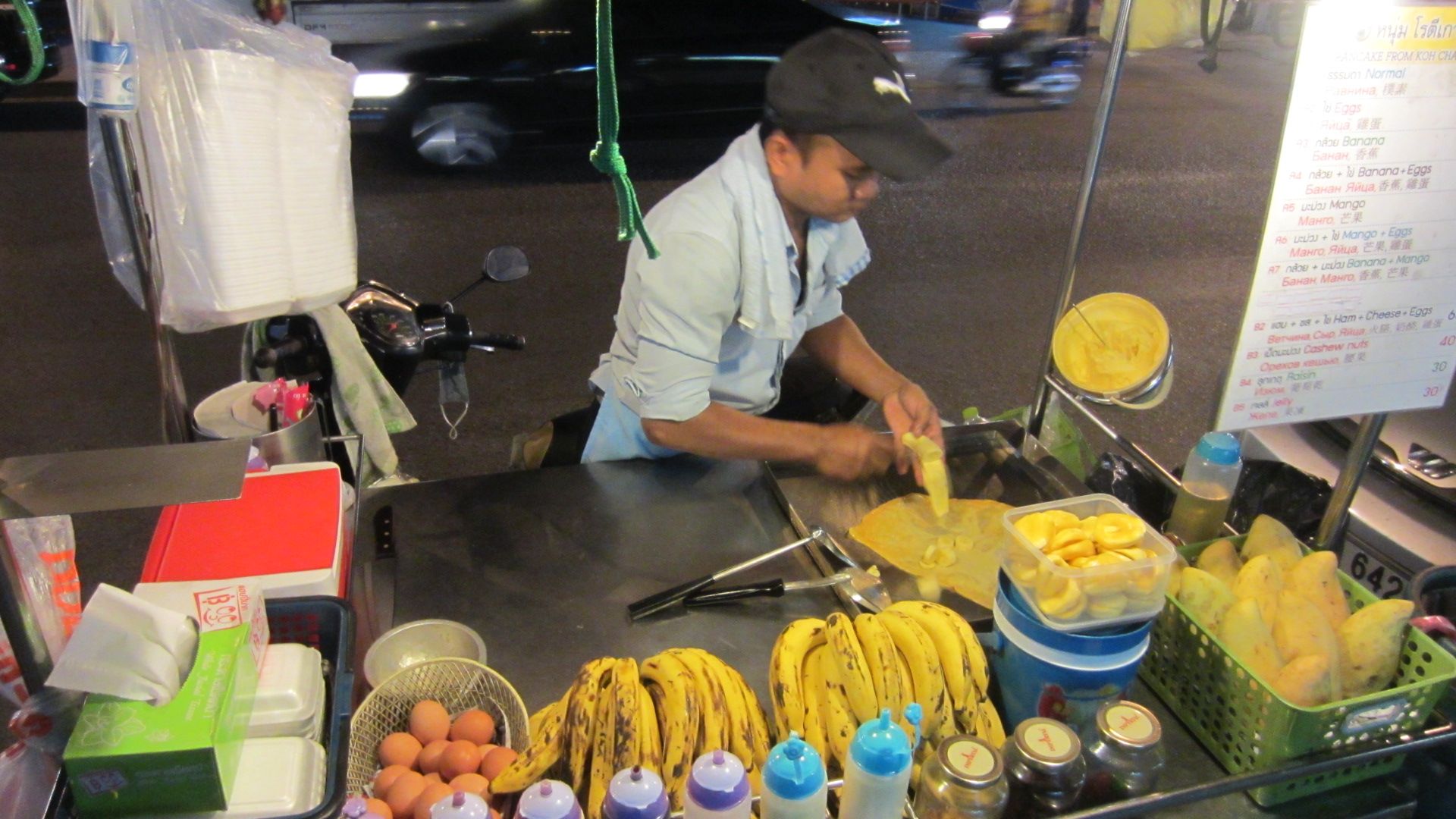 Banana pancake is my favourite street food.
Banana pancake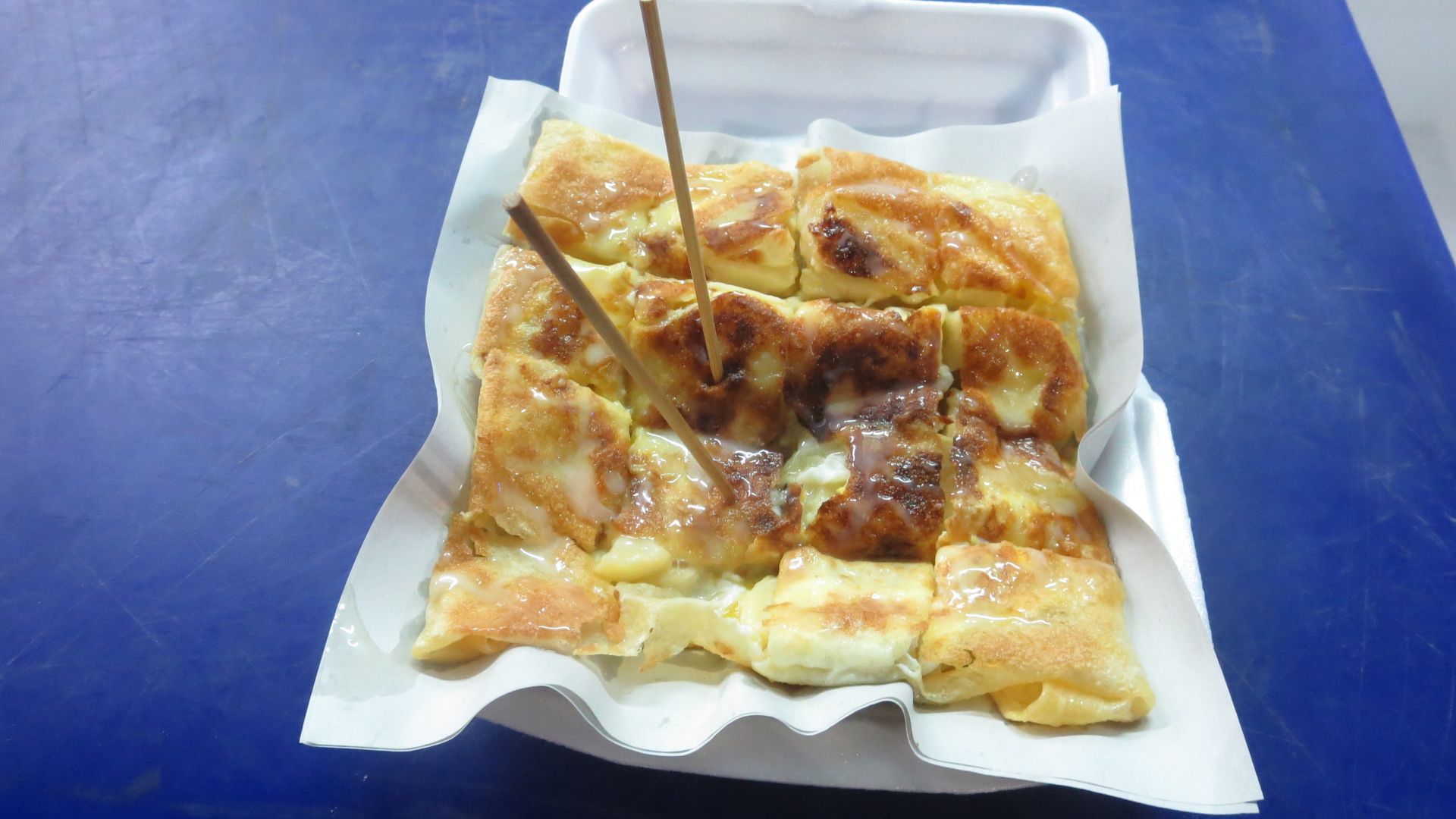 This is truly a taste to die for and only 40 Baht.
Outside my condo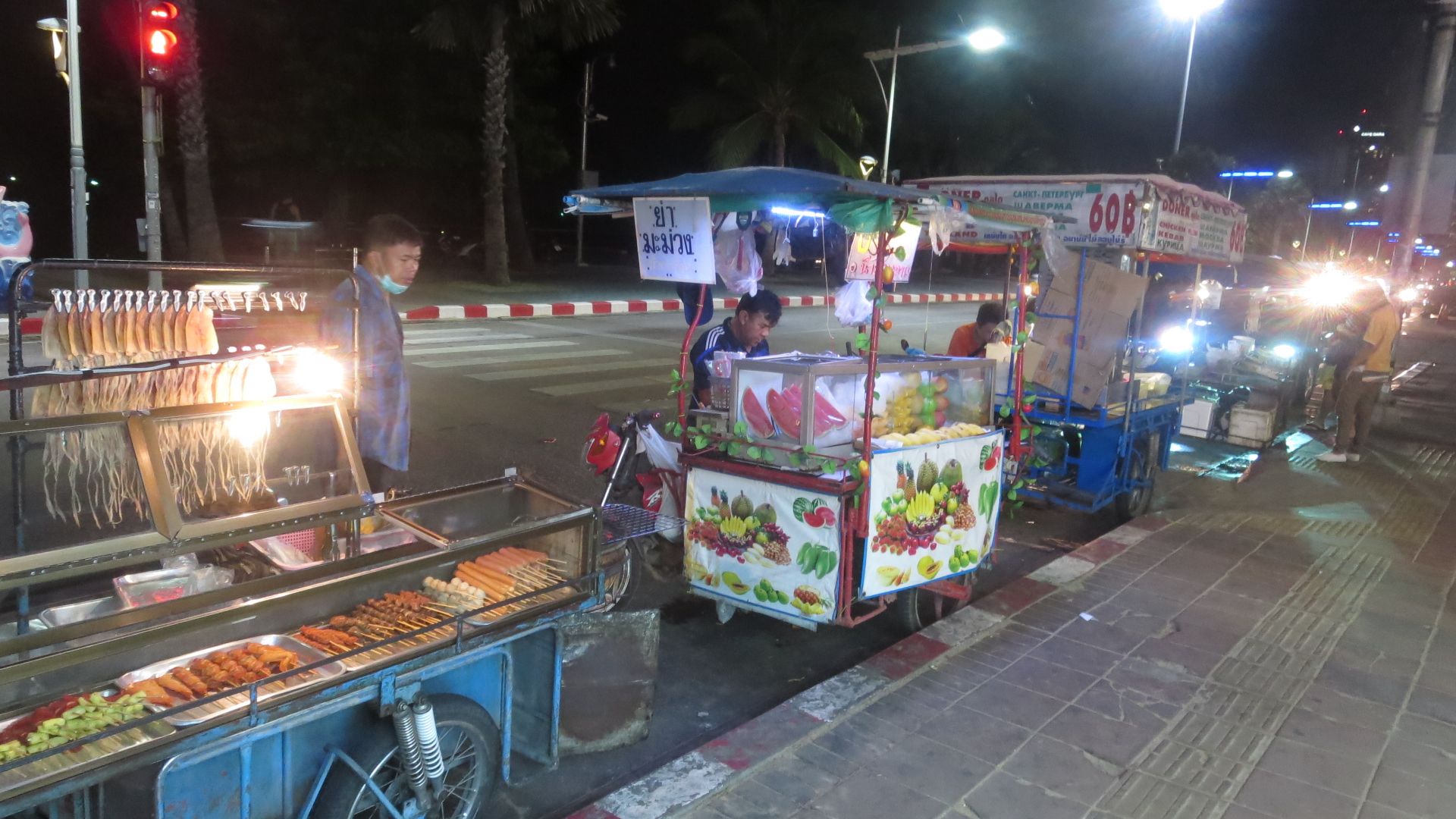 Four or five mobile vendors plying their trade each night outside my condo. They pack up and leave very quickly if the police arrive.
High fashion in Pattaya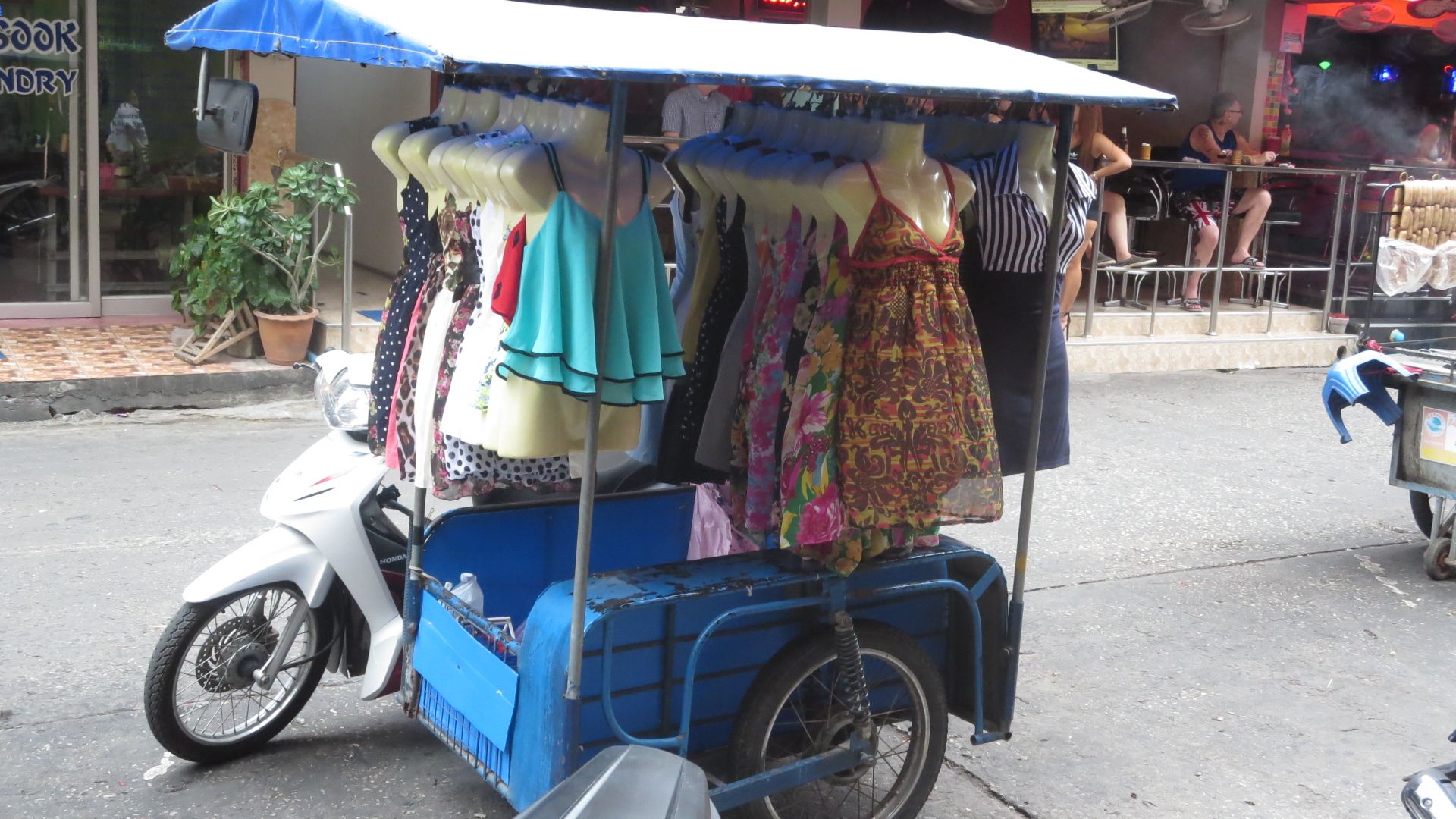 Ladies boutique above & men's sport shop below. 🙂
Thailand street vendors sell everything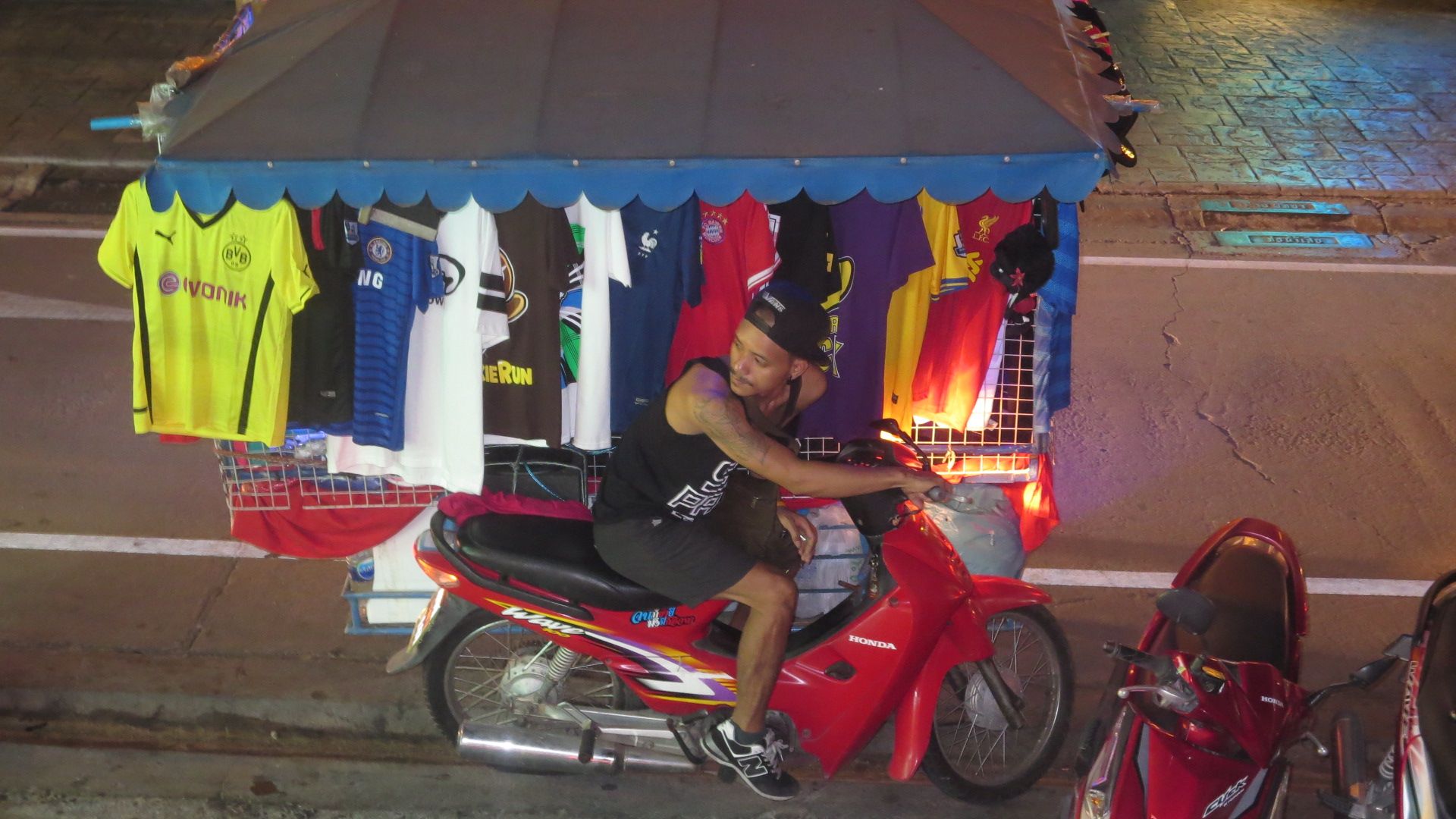 Thailand street vendors come in all shapes and sizes. 🙂
Sausage anyone?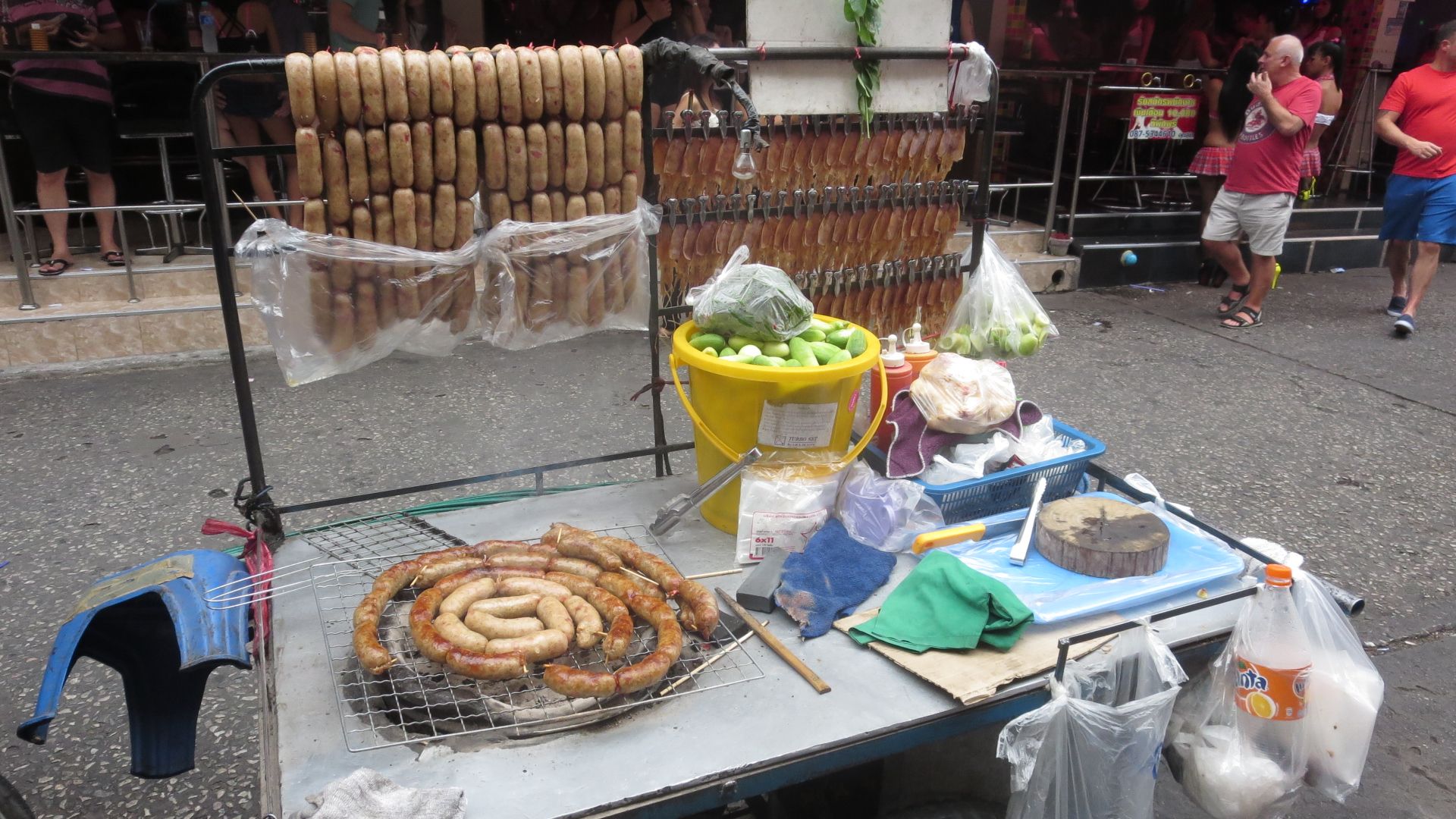 Those sausages look good enough to eat. 🙂
Cocktail car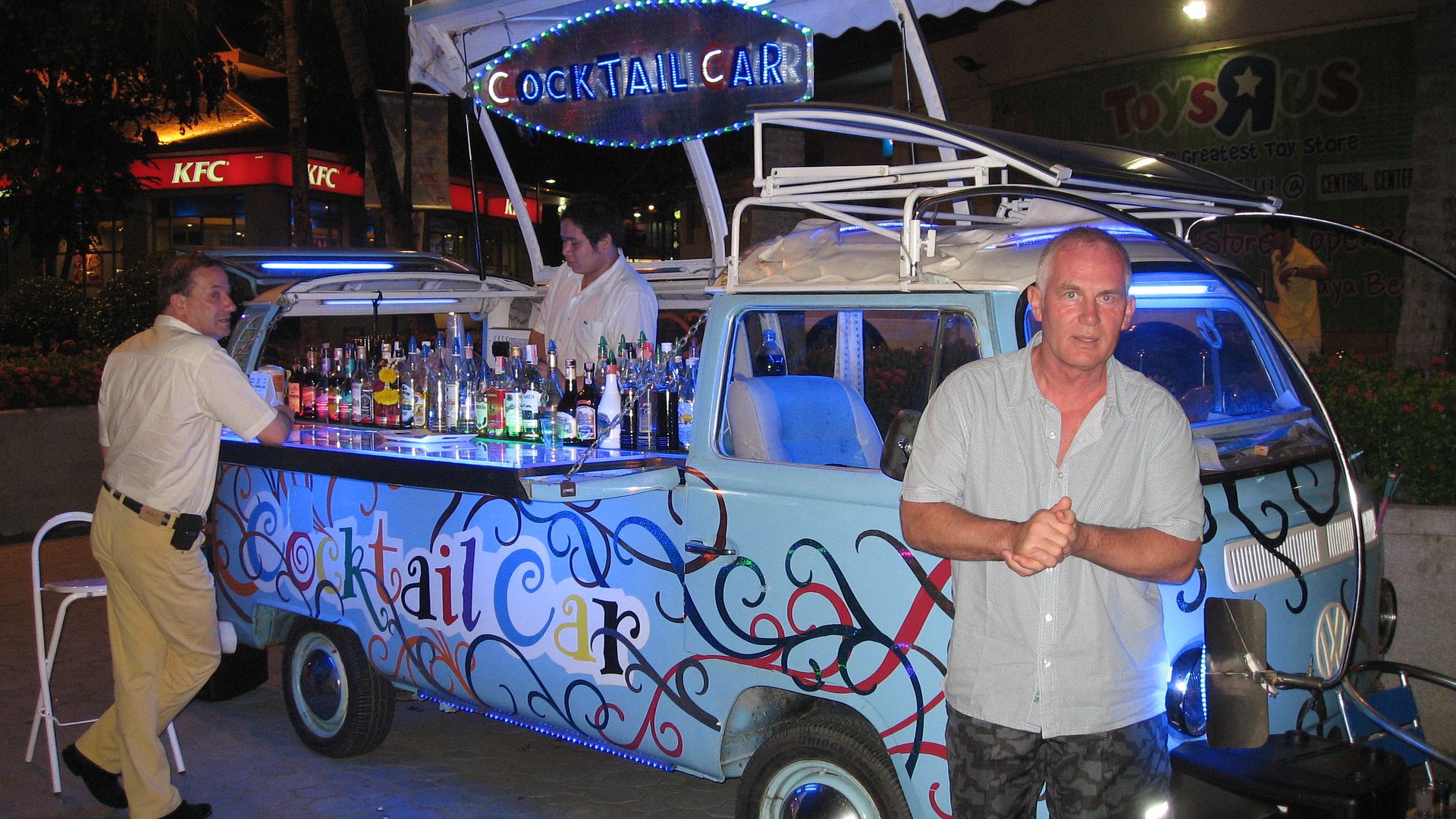 What a fantastic invention, there are many of these great Cocktail cars all over Pattaya.
VW Kombi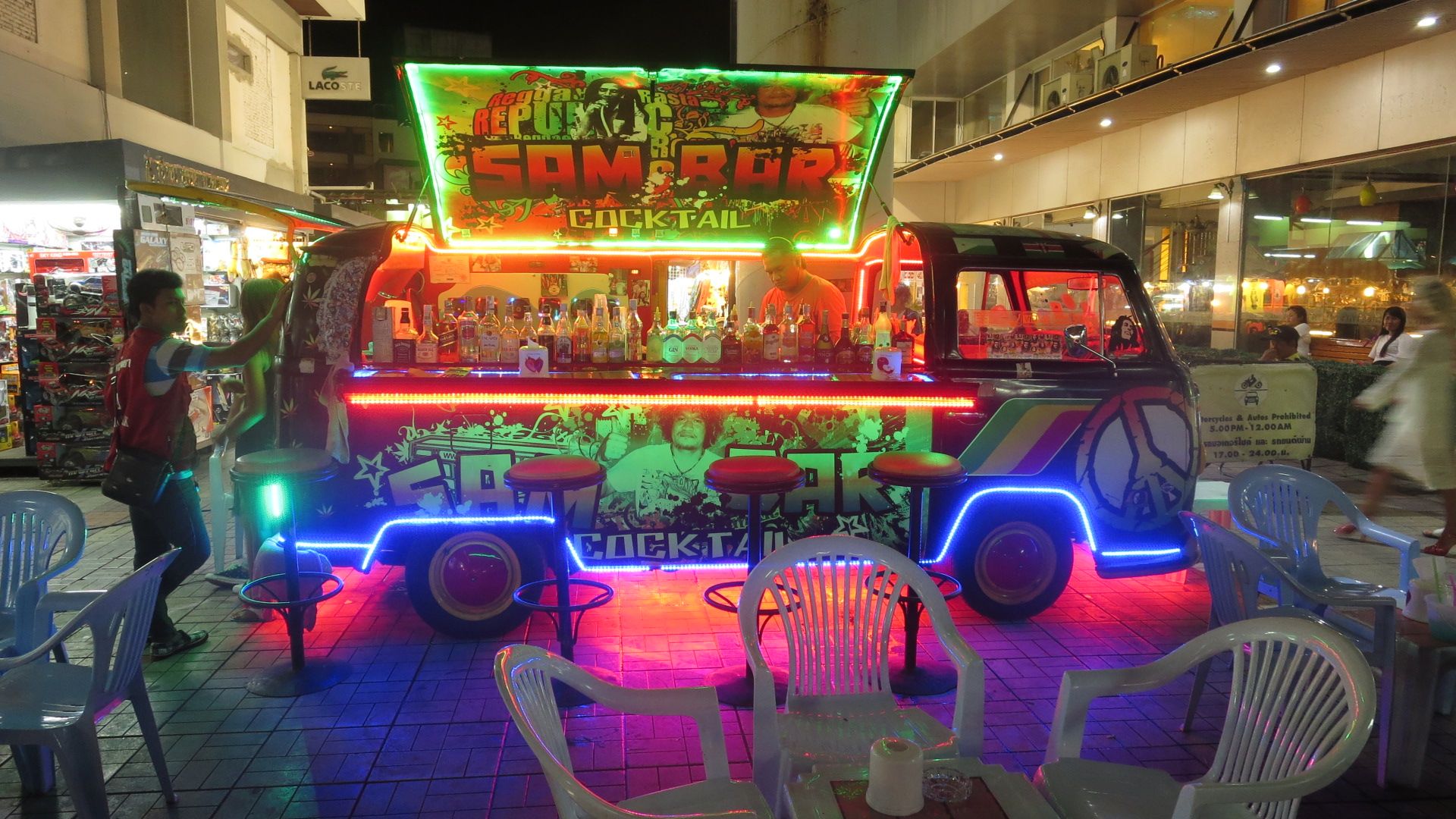 I remember many years ago travelling around Europe in one of these.
I'm guessing it's bread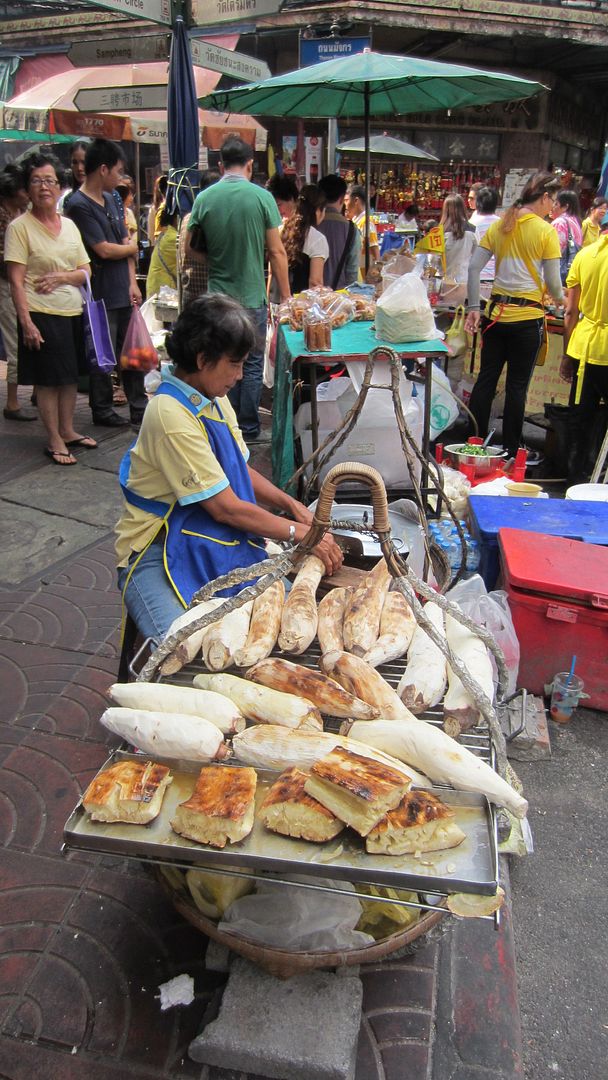 This is Chinatown in Bangkok where you can buy just about anything.
Chinatown
A fascinating area for street food.
Fresh fish in Chinatown
While I'm on the subject of Chinatown I remember seeing this a few years ago. Two huge fish just had their heads cut off yet they were still gasping for air.
Wal-Mart on wheels
The broom guy is one of my favourites. 🙂
Carnation milk

They certainly know how to dress up their mobile shops.
Hats for Sale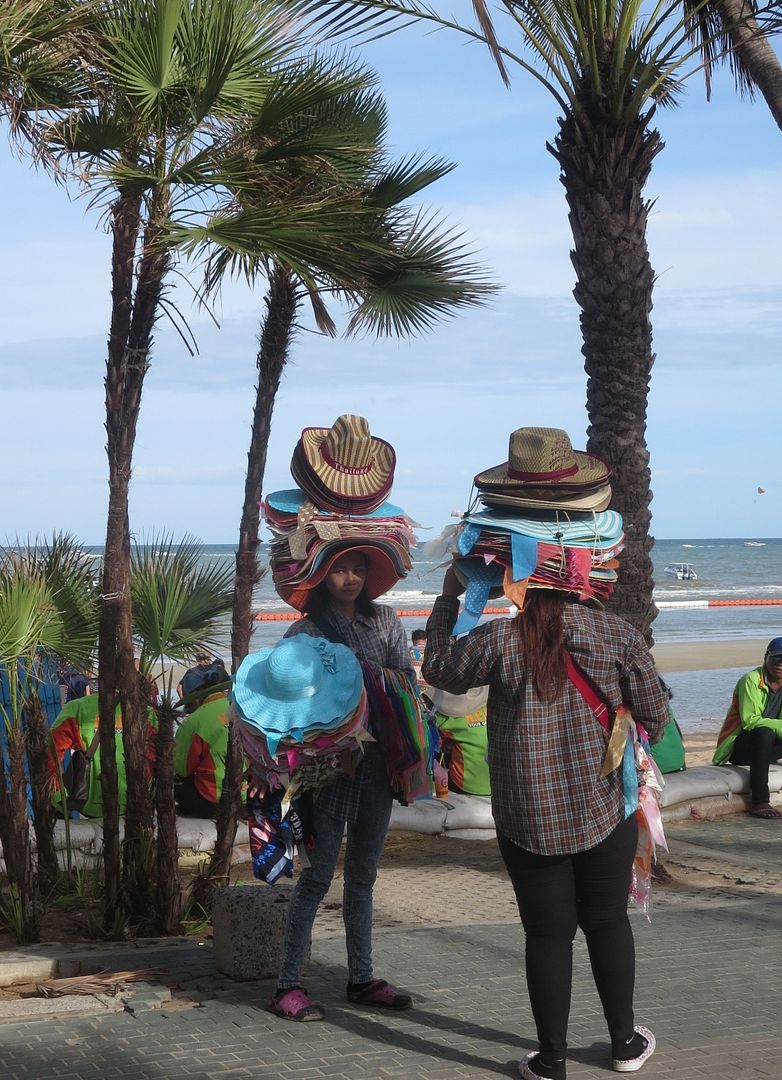 Ok, I know she is not fully mobile but I love the photo and hope you do as well. 🙂
This really is my favourite
Mango & sticky rice is a taste sensation for 75 cents.
Business for sale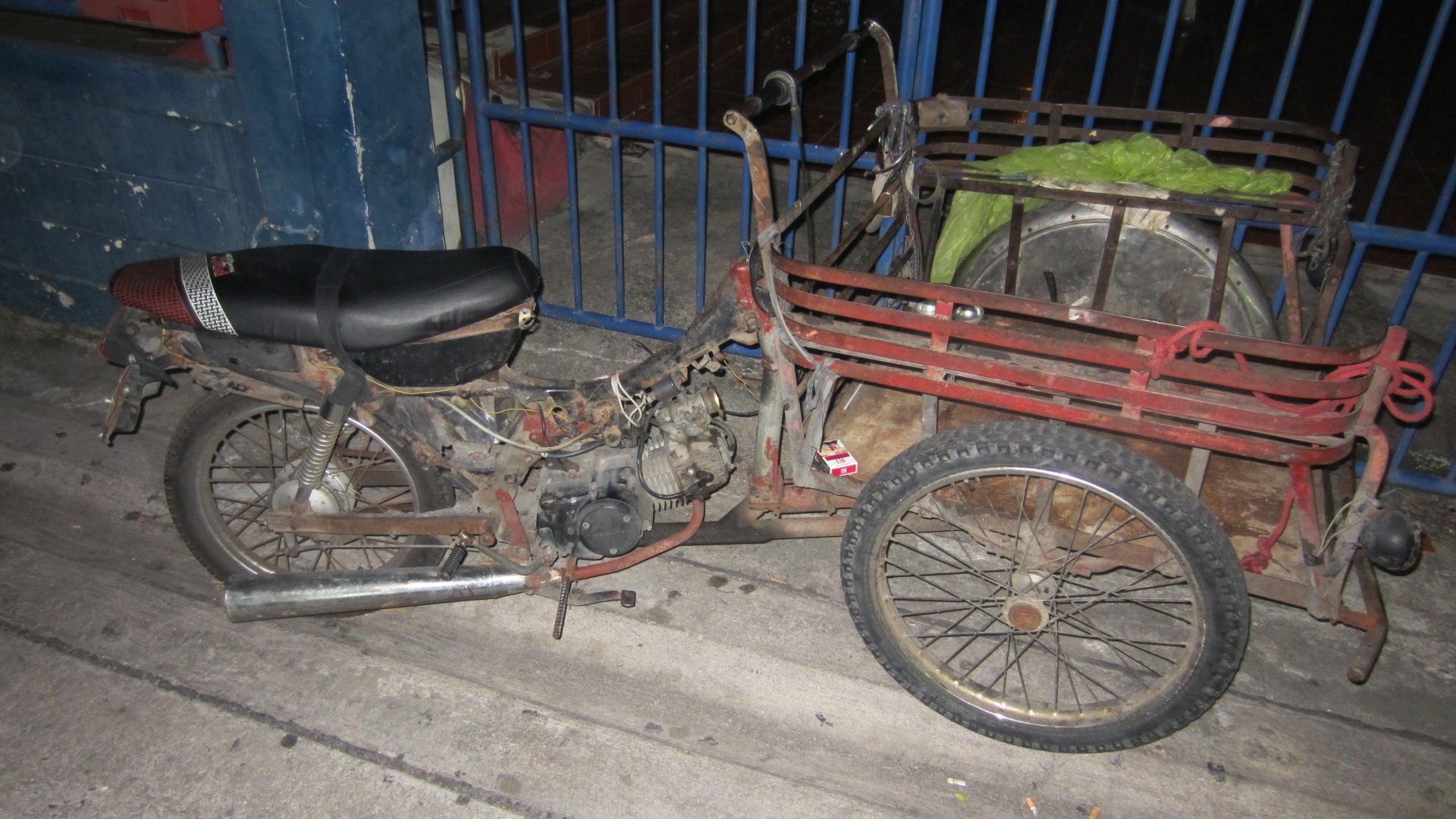 BUSINESS FOR SALE, (EXCLUSIVE FRANCHISES AVAILABLE.)
Price includes used motorised mobile bike shop. (may need a little work) Available franchises include "Wal Mart broom bazaar", "mobile Rebel sports apparel" and "Jamie Oliver home delivery"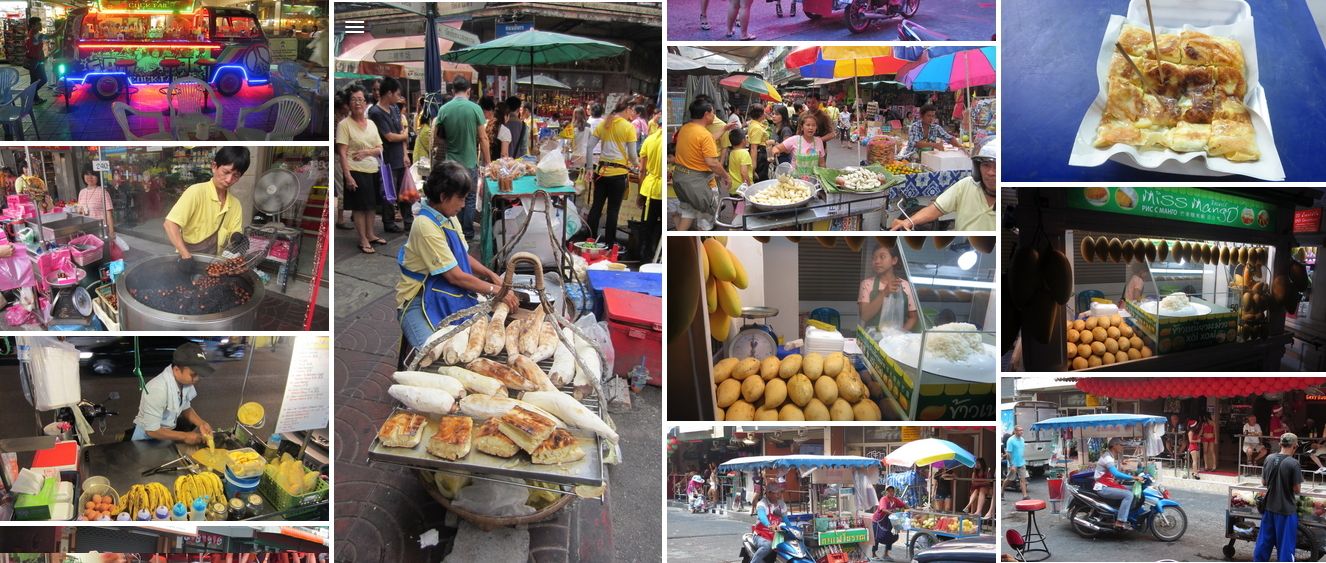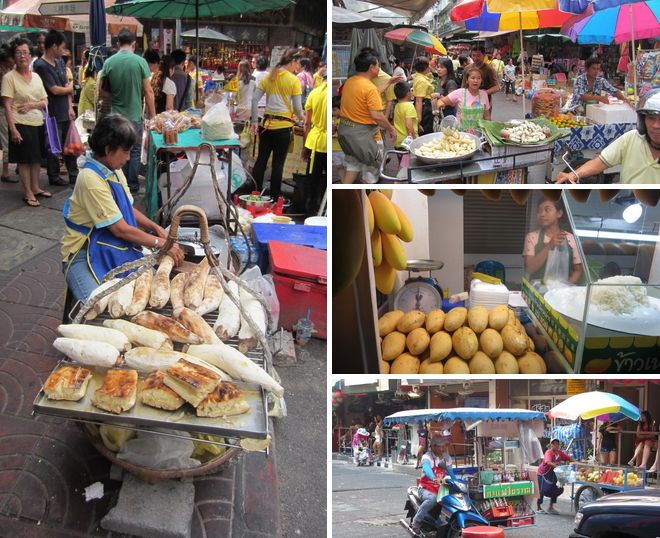 Thanks for visiting my Thailand street vendors sell everything photo blog.
Checkout some more of my terrific blogs on the links below.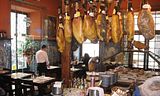 Menton Pattaya Storms Shibuya Tokyo
Hong Kong Florianopolos Dubrovnik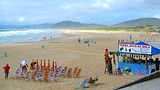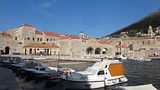 Great hotel room rates anywhere in the world if you book
through these links below. Book now & pay later. ?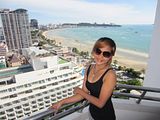 That's all folks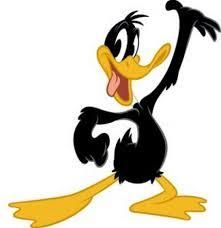 This gallery contains 1 photo.