November 16, 2015 by David Herd
He survived the Thailand road carnage
Thailand horrific road carnage is a frightening statistic, in 2015 they were rated the 2nd worst country in the world, only war torn Libya had a worse record. The taxi driver in this photo must be the luckiest guy in the world, sitting quietly in traffic then a truck roars up and squashes his vehicle under the bus.
2nd deadliest in the world
There is no doubt Thais are terrible drivers, add to the mix their habit of driving intoxicated it is no wonder they have earned this terrible statistic.
Rammed from behind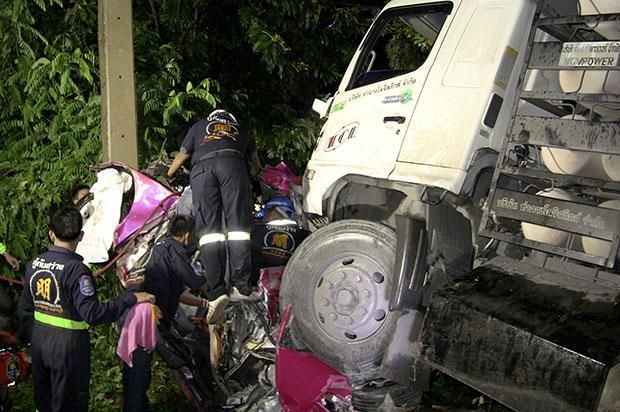 Sadly two woman and a 2 year old child died when their taxi was rammed from behind by a speeding truck.
How to mess up your Ferrari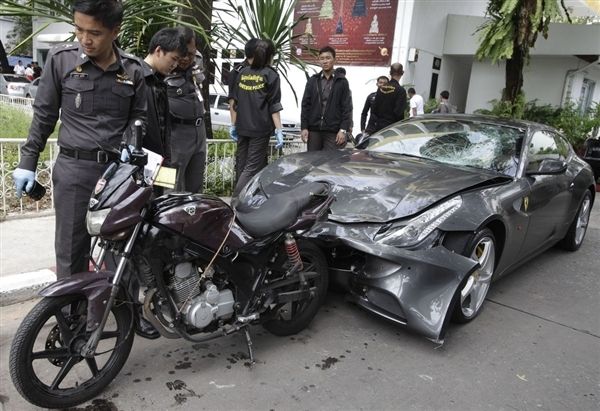 During the four years I have held a Thai drivers licence I have never got behind the wheel of a car, I prefer to hire a driver and always sit in the back seat to increase my chance of survival.
47 poles brought down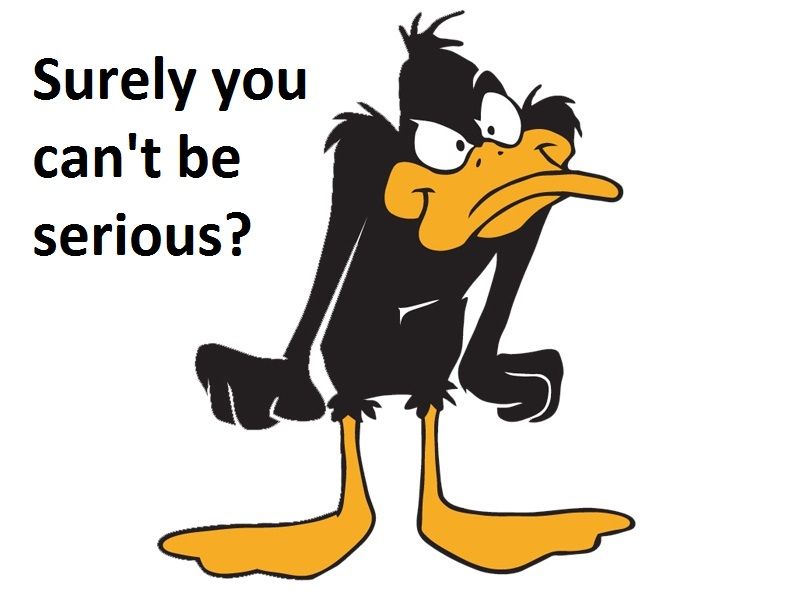 Thailand horrific road carnage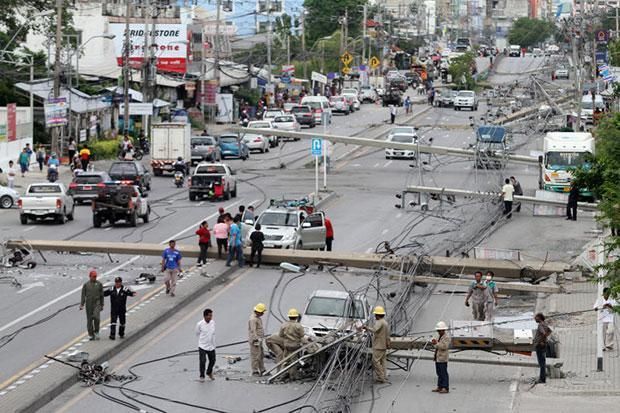 Surely you can't be serious? On August 1st a 22-wheel tractor-trailer struck a power pole in Bang Phli district, setting off a chain reaction that brought down 46 other poles, damaging 37 passing vehicles.
Part of the reason
Virtually every day you see an overloaded vehicle with workers or children jammed together without seatbelts, what could possibly go wrong you may well ask?
From the Bangkok Post October 20 2015
The lack of standards is particularly noticeable in Thailand, which lacks a child-restraint law, performs no safety audits for new road-construction projects, carries out no regular inspections of road…
Thailand road carnage
I am still astounded how the taxi driver escaped with minor injuries.
Shocking accident claims 8 lives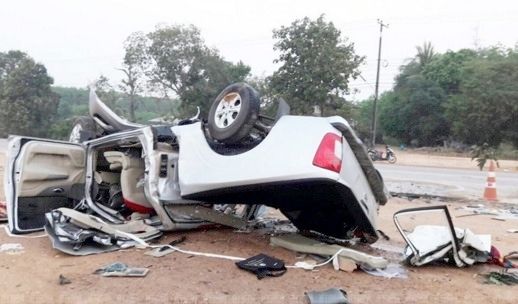 A Nissan Navara pickup which was reportedly carrying five men and one woman lost control as it travelled along the Ratana Wapi-Pak Khad Road in Nong Phai at around 1.40am.
A Suzuki Carry truck which was also travelling along the same stretch of road is thought not to have seen the Nissan Navara and crashed into the wreckage at high speed, killing the two men inside. The five men, who were electricians and all from the same village, and the woman had just left a nearby karaoke bar.
The stretch of road where the accident happened is currently being expanded and because of this there were no road lights working at the time of the accident.
Sadly 4 killed and 8 injured
Four people were killed and six others injured when their van struck a roadside tree and burst into flames in Prachin Buri on Monday afternoon April 11 2016. Credit to Bangkok Post.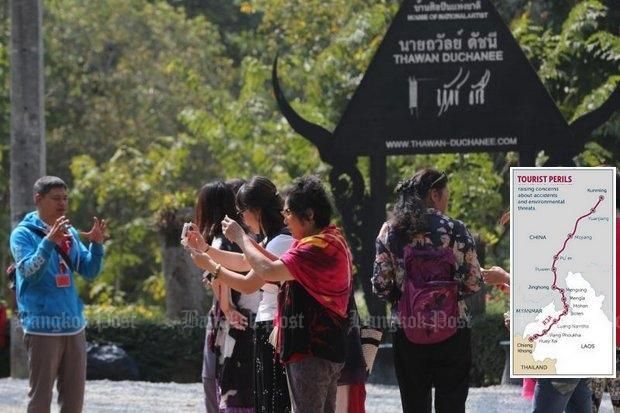 Does this story define irony? Thailand is the 2nd worst country in the world after Libya for road deaths, yet here they are complaining about Chinese drivers. I'm certainly not defending the crazy Chinese drivers but Thailand really should start working on their shocking road toll.
Is this the worst you have seen?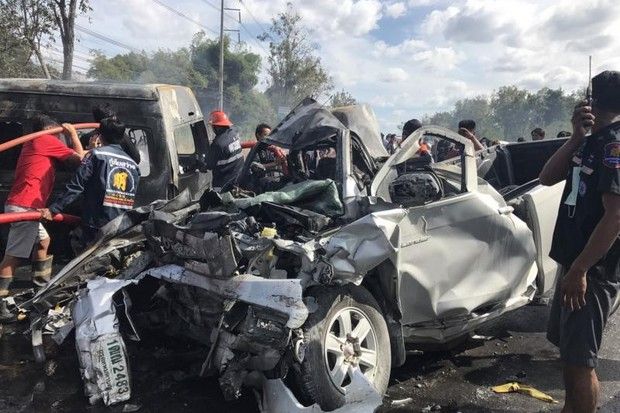 January 2nd 2016 25 people perished in one of the worst road accidents you will ever see.
Most were burnt to death
The driver of the van involved in a horrific crash in Chon Buri which left 25 dead on Monday was likely to have dozed off behind the wheel as he had made five round trips within 31 hours, according to officials.
The van, which was heading from Chanthaburi to Bangkok, a distance of 250km, when it swerved out of its lane and crashed into a pickup truck travelling in the opposite direction on the highway in Chon Buri's Ban Bung district. From Bangkok Post.
Seven dangerous days 2016/17
Between Dec 29 and Jan 4, 380 deaths were recorded with 3,505 people injured. The fatality rate marked an 11.4% increase over last year. Thailand's "seven dangerous days" have come to a close with 11% more people killed than last year, almost 3,800 accidents and nearly 4,700 vehicles impounded.
Please explain this to me .
You are driving a school bus in light rain & slippery conditions, so you decide to overtake another vehicle with a semi trailer coming at you from the opposite direction. You die & 12 kids are injured, could have been so much worse. Once again in Thailand the vehicle is not at fault it's the damn drivers.
A miracle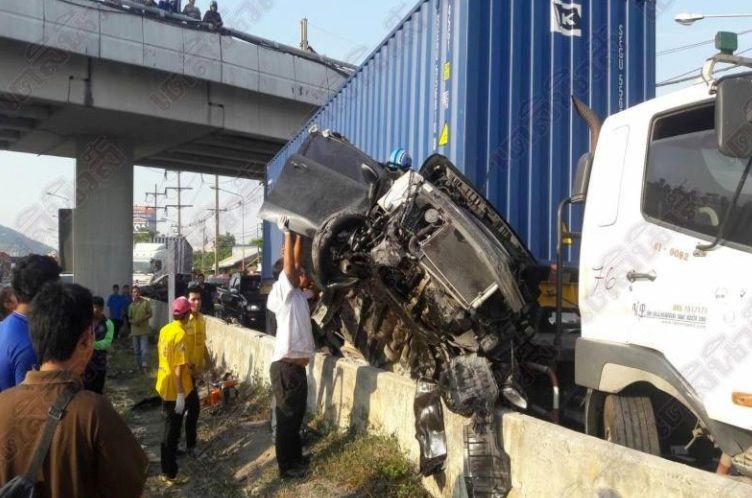 Somehow Justin a 4 year old child & his father survived this horrific crash at Bang Phra area of Sri Racha on January 31st 2017.
Thanks for visiting my Thailand horrific road carnage photo blog.
Sabai Wing Soi 1, 3 swimming pools and nice rooms, 100 meters from BigC, great value at only $23 usd per night as of August 15. I live in the high-rise in the background, Markland. For a great room rate book here.
Checkout some more of my terrific blogs on the links below.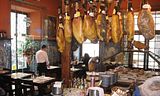 Menton Pattaya Storms Shibuya Tokyo
Hong Kong Florianopolos Dubrovnik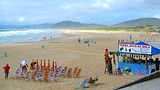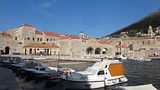 Great hotel room rates anywhere in the world if you book
through these links below. Book now & pay later. ?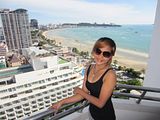 That's all folks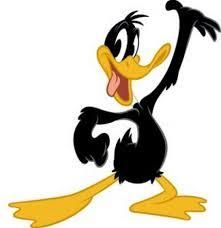 This gallery contains 1 photo.