September 18, 2015 by David Herd
Beach Road
Tropical storm smashes Pattaya, Vamco formed in the South China Sea on September 13, 2015 and went ashore in Vietnam a few days later. Although short-lived Vamco dropped very heavy rainfall over the mountainous terrain of central Vietnam and in Laos and eastern Thailand. It arrived in Pattaya on the 16th and caused an enormous amount of flooding and damage.
Opposite Soi 6
For months they have been working of a drainage system to clear the water that builds up on Beach Rd at Soi 6. You can see what Vamco did to this location. 🙂
New drainage system
The building project continues, whether it will do the job or not we will just have to wait and see.
Following day back to normal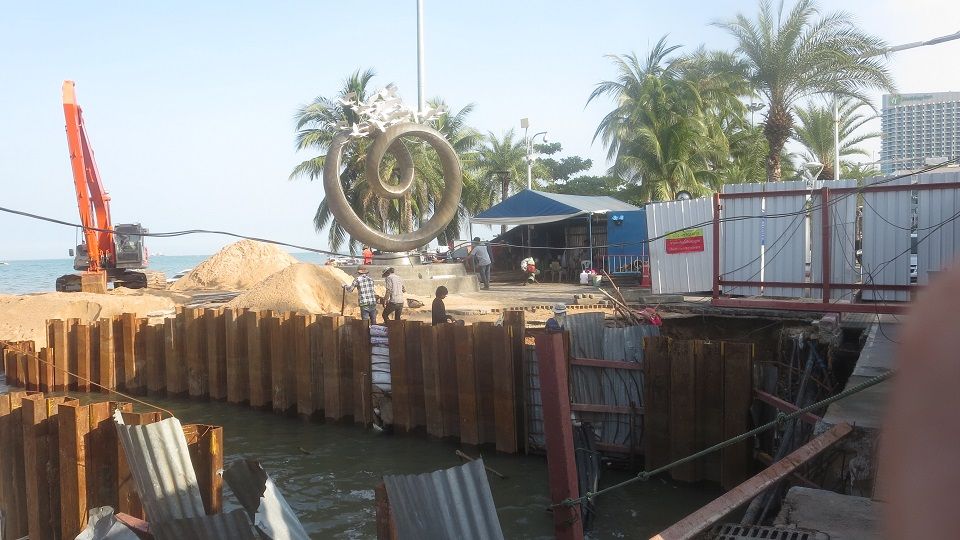 It does not take these industrious Thai workers long to repair the damage and get back to normal.
The power of nature
These pavers have not been down for very long. 🙂
Beach Rd footpath undermined
The thunder that accompanied the lightening was the loudest I have ever heard in my condo. It seemed to be exploding right above my building.
Here is a video from my balcony
A classic photo
7-Eleven staff are very dedicated people. I found this photo on a Thai Visa forum, it was attributed to this Twitter account, https://twitter.com/nuunut5555.
I hope the packaging is waterproof. 🙂
This is a very common sight in Pattaya after a storm.
Beach Road underwater
You just can't build a drain or a gutter that can handle this volume of water.
The locals take it in their stride
As you can clearly see, these guys couldn't car less about the flood waters. 🙂
Barge blown off mooring
Strong winds in Pattaya today blew one of the para-sailing barges off its mooring. It is now stuck on the sand 100 meters from the beach.
Long tail tub
Thailand is famous for it's long tail boats, well he is a Long tail tub. 🙂
Is this a road or a river?
Busy streets turn into rivers.
Houston, we have a problem.
Hey buddy, you are going nowhere. 🙂
Grab him and bag him
The guys look very casual with this encounter.
Hmmm! I wonder what the problem is?
A spray of WD 40 is all it needs.
The solution is simple
A little water is not going to stop this guy. 🙂
No coffee tonight
There is an enormous amount of damage caused by these storms.
Roads turn into rivers
All hands on deck.
Towel or a Burka?
I think she is losing the battle to stay dry. 🙂
Back to the beach

repairing the beach in the wet season is a never ending job.
Tropical storm smashes Pattaya
The footpath has been undermine by the force of the storm water.
Footpath collapses
I really don't think there is any solution to this problem.
So much damage to the footpath when a Tropical storm smashes Pattaya
After last nights storm we have a beautiful sunny day.
Saturday September 19
The sunshine, boats and tourists a back, everything is normal again.
Fantastic light show is now just a memory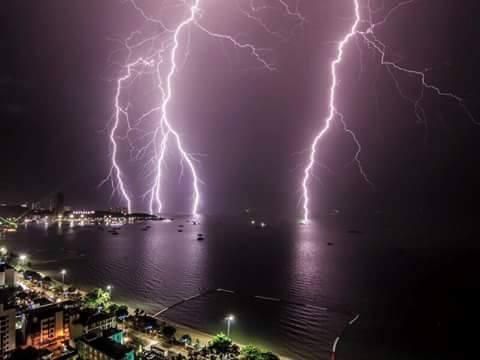 Thanks for visiting my Tropical storm smashes Pattaya photo blog.
Sabai Wing Soi 1, 3 swimming pools and nice rooms, 100 meters from BigC, great value at only $23 usd per night as of August 15. I live in the high-rise in the background, Markland. For a great room rate book here.
Just use THIS LINK for a terrific rate at the Wave Hotel.
Checkout some more of my terrific blogs on the links below.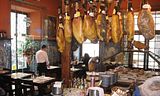 Menton Pattaya Storms Shibuya Tokyo
Hong Kong Florianopolos Dubrovnik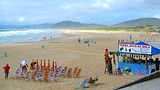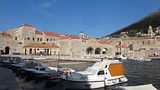 Great hotel room rates anywhere in the world if you book
through these links below. Book now & pay later.
Plus free cancellation .?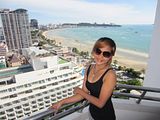 That's all folks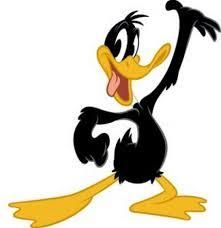 This gallery contains 2 photos