September 12, 2015 by David Herd
Royal Cliff Hotel Pattaya is a wonderful property on Pratumnak Hill overlooking the bay, in 1980 on my first trip to Thailand this is where I stayed.
Pool under repair
This was 2013 so I'm sure it looks different today. 🙂
Naturally there is more than one pool
The facilities are excellent as you would expect.
You can plainly see their elevator that takes you to the beach.
Cosy Beach
Here is the elevator to take you up to the hotel.
Breezo restaurant
The elevator brings you down to Breezo restaurant when you can enjoy the sea breeze while having lunch.
Delicious lunch at Breezo
Smoked salmon and avocado, perfect.
Cosy beach used to be busier before they removed the food vendors.
Beautiful pool
What a fabulous pool overlooking the ocean.
Pool bar 2013
This is the way to enjoy a cold beer.
Pool bar 1980
Here I am with my friend Rob Symonds on our first trip to Thailand in 1980. The hotel was only about half the size in 1980 and had only been open for 2 years. In those days there was a separate building with housed a ten pin bowling alley on the ground floor with a typical Thai soapy massage parlour on the first floor. There were at least 50 gorgeous ladies behind the glass and you simply chose the one you wanted. 🙂
Hotel Foyer
Luxurious foyer.
Is it the Pied Piper?
A fabulous bronze statue of the pied piper.
Private beach
This is a perfect hotel if you want to be out of the hustle & bustle of central Pattaya, yet you are only 10 minutes away in a Baht bus.
Beautiful setting
These rooms overlook the gulf of Thailand.
Old world charm
The Royal Cliff hotel has an impressive range of facilities on offer including 11 restaurants and bars, 7 swimming pools, 2 health spas, Thai culinary arts cooking school, state-of-the art fitness centre, 7 tennis courts, 2 squash courts, 2 private beaches, kid's world, shopping arcade, beauty & nail salon, a private catamaran for charter, 3 ballrooms, 53 meeting rooms and a world-class convention and exhibition centre.
This hotel has the lot
Built on 64-acres of lush tropical gardens overlooking the turquoise ocean of the Gulf of Thailand; the Pattaya luxury hotel consists of 4 five star hotels with its own ambience and character to cater for the different lifestyle: Royal Cliff Beach Hotel (Casual luxury), Royal Cliff Beach Terrace (Exotic luxury), Royal Cliff Grand Hotel (Formal luxury) and Royal Wing Suites and Spa (Ultimate luxury).
Thanks for visiting my Royal Cliff Hotel Pattaya photo blog.
To get a great discounted room rate book through this link.
Checkout some more of my terrific blogs on the links below.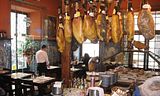 Menton Pattaya Storms Shibuya Tokyo
Hong Kong Florianopolos Dubrovnik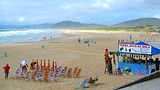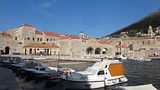 Great hotel room rates anywhere in the world if you book
through these links below. Book now & pay later.
Plus free cancelation .?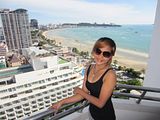 That's all folks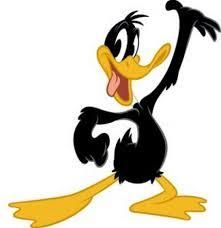 This gallery contains 1 photo.