June 29, 2014 by David Herd
Xmas 2011 at the Cherry bar in Pattaya
Sexy Cherry Bar babes Pattaya Thailand
Sexy Cherry Bar babes Pattaya Thailand, I have been studying them closely for over a decade. This bar on the corner of 2nd Rd & Soi 3 Pattaya has been my local watering hole since 2003.
And so this is Xmas
Sexy Cherry Bar babes Pattaya, I have been living in Pattaya since October 2011 but I have been coming here for 34 years. Nothing stays the same & neither does the Cherry Bar, over the years there have been some incredibly beautiful girls pass through here. Sadly not as many in 2015. 🙂
Why do I like it so much?
Well apart from the many beautiful girls that have passed through there, being on a busy corner allows me to watch the passing parade while enjoying an evening drink. At the other end of this complex is another very good bar which has just become 50% larger, the Atlantic Bar.
View from The Cherry Bar
This was the view from where I sit about 3 years ago, it's not quite as good now as you will see further on.
OK, back to the sexy girls
Flashback to 2003, the first year I started drinking at the Cherry Bar. One of the many sexy Cherry Bar girls.
Dah from 2003
What a knockout smile.
Mai & Oay in 2012, terrific smiles
Mai is a sweet girl who gave up her job a a Honda sales person in Bangkok to work at the Cherry Bar, she has since moved across the road to Honey 2, the soapy massage parlor. Oay on the other hand is a tall glamorous high maintenance girl who is never without a Farang throwing money at her.
Oay is certainly a knockout
Last I heard she found a sponsor and quit the bar scene & is now living in Europe.
Happy group in 2011
Joergen Ulitza, Barrie Comfort, Dah, Pothole aka John Martin & John Lopez. Sadly Joergen was arrested in Hong Kong last year in July 2014 and is awaiting trial scheduled for November 2015.
All charges dropped
On November 6th all charges were dropped and Joergen flew to Pattaya for a couple of weeks before heading home to Melbourne on December 10. He is a very lucky man.
Daryl Evans & Heine from Airlie Beach in Australia, 2004.
The bar has always been a great place to meet friends from Australia, this is from February 2004, Daryl on the left now lives in Pattaya at Markland where I also live.
Oct 2004 Jan became my favourite girl.
Over the next 6 years Jan was my number one favourite girl, so beautiful with a smile to die for. When I talk about Sexy Cherry Bar girls, Jan was the best.
Easy to see why
Absolutely gorgeous.
More of beautiful Jan
Top is 2003 & the rest are 2008 & 2009.
I'm sure you agree Jan is absolutely beautiful
This was November 2008, I could publish an entire post on Jan but I guess I have to move along.
Jan visits Cherry in 2012 pregnant with 3rd child.
I'm betting raising 3 children is not as much fun as working at the Cherry bar. 🙂

October 2011
Anne & Om in October 2011. Sadly about 1 year later Om passed away after a short illness, I really miss her smiling face.
RIP Om.
I wanted to hang this on the wall at the Cherry bar in memory of Om, but because of Thai tradition & culture they would not let me.
Sexy Cherry Bar babes Pattaya Thailand
Loi Krathong is a festival celebrated annually throughout Thailand and certain parts of Laos and Burma (in Shan State). The name could be translated as "to float a basket", and comes from the tradition of making krathong or buoyant, decorated baskets, which are then floated on a river. Loi Krathong takes place on the evening of the full moon of the 12th month in the traditional Thai lunar calendar. In the western calendar this usually falls in November. On the night of the full moon, Thais launch their krathong on a river, canal or a pond, making a wish as they do so. The festival may originate from an ancient ritual paying respect to the water spirits. Government offices, corporations and other organizations bring large decorated krathongs. There are competitions for the best such krathong. A beauty contest is a regular feature and fireworks have become common in recent years.
For six months or s these guys were doing a roaring trade cooking pigs before the chemist under the Cherry Bar complained to the police about the shop fling up with smoke every night.
Big Simon from the UK
In January 2013 four English friends from Wiltshire arrived and took over the Cherry bar, I would usually leave them about 10 pm and they would kick on to 2 or 3 am at the sexy Cherry Bar.
Bill Austin & Dave Catchpole from the UK
We are not in Kansas anymore Toto.
Hmmm feels good.
Another of the Sexy Cherry Bar girls.
Trevor with the tongue & Bobby on the right at the sexy Cherry Bar.
Boys will be boys, hang on this is Thailand and sometimes boys will be girls, thankfully however not at the sexy Cherry Bar.
Just to remind you where you are.
sexy Cherry Bar.
Guess what? It is October 2004
I can't remember her name, but I do remember that she was a very sweet girl.
2004 was a good year for Cherry Bar girls
Can't remember her name but she was a very sweet lady.
View has now changed in 2016.
Party time May 2005
The Thai girls love to dress up for a party.
2009 Anne & Jaeb
Two long time employees at the Sexy Cherry Bar babes Pattaya.
Here is Jaeb 6 years later in February 2015
I last saw her around Xmas 2015.
This is what I call "attitude".
Do you like what you see mister?
Sexy Cherry Bar babes Pattaya Thailand August 2013
Bob & Greg from the Gold Coast in Australia.
Lenny, Merv, Kukta & Warren at Cherry bar.
This was March 2013, my brother Warren & his friend Lenny were here again in May 2014. Sadly our good mate Lenny passed away after a short battle with cancer early in 2016, RIP.
Aoy is another favourite of mine.
Aoy is a very sweet girl who left the Cherry Bar when she found a guy to take care of her, I miss her & wish her luck.
The green roof is the Cherry bar.
Not much to look at, but thousands of great memories have happened under that green roof. 🙂

Bath time in Soi 3
While Grandfather does the cooking the little one decides it is time for her bath. A great example of observing Thai life from the Cherry Bar.
I ordered a double Jack Daniels.
I have been in a long term relationship with Jack. 🙂
Jaeb, Jan & Anne.
I have to bring Jan back, can't help it.
Xmas Eve 2013
Merry Xmas everyone.
New Years Eve 2013
Dan from Airlie Beach Australia at the Sexy Cherry Bar babes Pattaya .
Sabai Wing Soi 1, 3 swimming pools and nice rooms, 100 meters from BigC, great value at only $23 usd per night as of August 15. I live in the high-rise in the background, Markland. For a great room rate book here.
For a more upmarket hotel on Beach Rd
Just use THIS LINK for a terrific rate at the Wave Hotel.
November 2014 and she is only 16.
She was only around for 2 weeks then disappeared.
My niece Laura hits the pole
Is it wrong to force your lovely niece to be a pole dancer in Pattaya, surely not? 🙂 I guess my niece can now be described as one of the Sexy Cherry Bar girls.
Doug from Newcastle and Geoff from Gosford
Both these guys love Thailand and visit many times each year.
A bunch of Aussies in April 2015
The names shall be withheld to protect the innocent.
December 2015
Larry Krausz moves from the Gold Coast Australia to Pattaya November 28 2015. Sadly one year later in December 2016 after spending 6 weeks in ICU due to a major stroke, he was flown back to Australia by the insurance company. The cost for the Leer Jet was $185,000 aud and the hospital over $300,000.
New friends December 28 2015
On the right is Jeff who is a friend of my cousin Vickie in Calgary, the other guy James saw me outside my condo in soi 1 and said "hi David" I know you from your Cape Town blog. Amazing that he recognised me in the street, so I now have another new friend, James from Pretoria. My fame is obviously spreading. 🙂
And the beat goes on
Here is Katie August 2016
A happy new addition at the Cherry Bar.
Gone baby gone!
Shock horror, September 1st 2016 and my beloved Cherry bar is no more. Purchased by the people who own Billabong in LK Metro they will rebuild a bigger and hopefully better bar. You can take away the bar but you will never be able to take away my wonderful memories.
Shock horror has turned into "you bloody beauty". 🙂
It's a new era as they say in the classics, today is Sunday September 25th and Billabong 2 opens it's doors. Doors! what doors? I don't see any doors.
Sing it for me Don.
Thanks for visiting my Sexy Cherry Bar babes Pattaya Thailand photo blog.
Sexy Cherry Bar babes Pattaya Thailand

For an excellent budget hotel very close to
Atlantic bar
&
Billabong 2
just book through
THIS LINK
for a great rate.
Check out the other Thailand hotspots below.
Here are some more posts to check out
That's all folks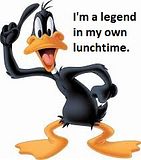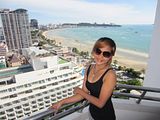 If you enjoyed this post check out Walking Street as well.
Take a look at a Cherry Bar dancer
Click here for some Russian babes in Pattaya.
Here is another little back street beer bar
Thai street food is world famous
This gallery contains 2 photos