September 27, 2013 by David Herd
Here is my live webcam from my balcony overlooking Pattaya beach in Thailand.
Leaving Pattaya Bali Hai wharf
Koh Larn Island is close to Pattaya, in fact it is only 35 minutes by ferry from Bali Hai Wharf at the end off Walking St. Many people take the speedboats every morning from Pattaya beach, they cost between 1,500 and 2,500 Baht depending on the size of the boat.
Pattaya City sign
I guess Pattaya wanted to be like the Hollywood of Asia.


Thousands head for Koh Larn.
Every morning thousands of Chinese tourists head for Koh Larn.
Dolphin seafood restaurant.

As we get under way we pass the Dolphin seafood restaurant which doesn't look too impressive in daylight but when lit up at night it is quite spectacular. One the right overlooking the bay is the Pattaya Hilton.



Looking to the left or Port to be more accurate we see the Royal Cliff Hotel, it opened in 1974 & in fact was where I stayed on my first visit to Pattaya in 1980. Look closely and you will see the elevator that takes you down to Cosy beach.
Behind the ferry is Royal Cliff hotel.
Please always make sure you have a life jacket close by.
Koh Krok.

Koh Krok is a small island about 8 km off Koh Larn, popular for diving and snorkelling.
Na Ban pier Koh Larn
Ferries go to both sides of the island, Tawaen beach is on the other side.
The crowd arrives.
B30 is great value for the 40 minute trip.
Tawaen Beach.

Every morning on Pattaya beach thousand of tourists, mainly Chinese (some Indians) climb aboard at least one hundred speedboats and head for Koh Larn. There is one place on Koh Larn where they all gather like lemmings, Tawaen Beach. They really should change the name to China beach, they are all here crammed together like sardines, but I guess if you come from China you are used to crowds.
Tawaen Beach on Koh Larn Island.
Two Russians among 2000 Chinese on Tawaen beach at Koh Larn.
Tawaen Beach.

As you can see the water is so much nicer than Pattaya.
Glass bottomed boat for viewing fish.
Boats of all shapes and sizes come to the island.
Fresh seafood at Tawaen beach.

Lots of fresh seafood here, the restaurants are huge and packed with people from 11 am.
At 11 am everyone is hungry.
Thousands of Chinese tourists visit every day. They travel by speedboat not by ferry.
Tawaen pier.

This is the most crowded beach on Koh Larn Island.
Please click on Google + to help my page ranking.
Sangwan beach
Unless you are completely crazy and love being swallowed up by thousands of Chinese tourists, walk 5 minutes around the corner to a much quieter and more peaceful Sangwan beach.


Beautiful Sangwan beach Koh Larn Island.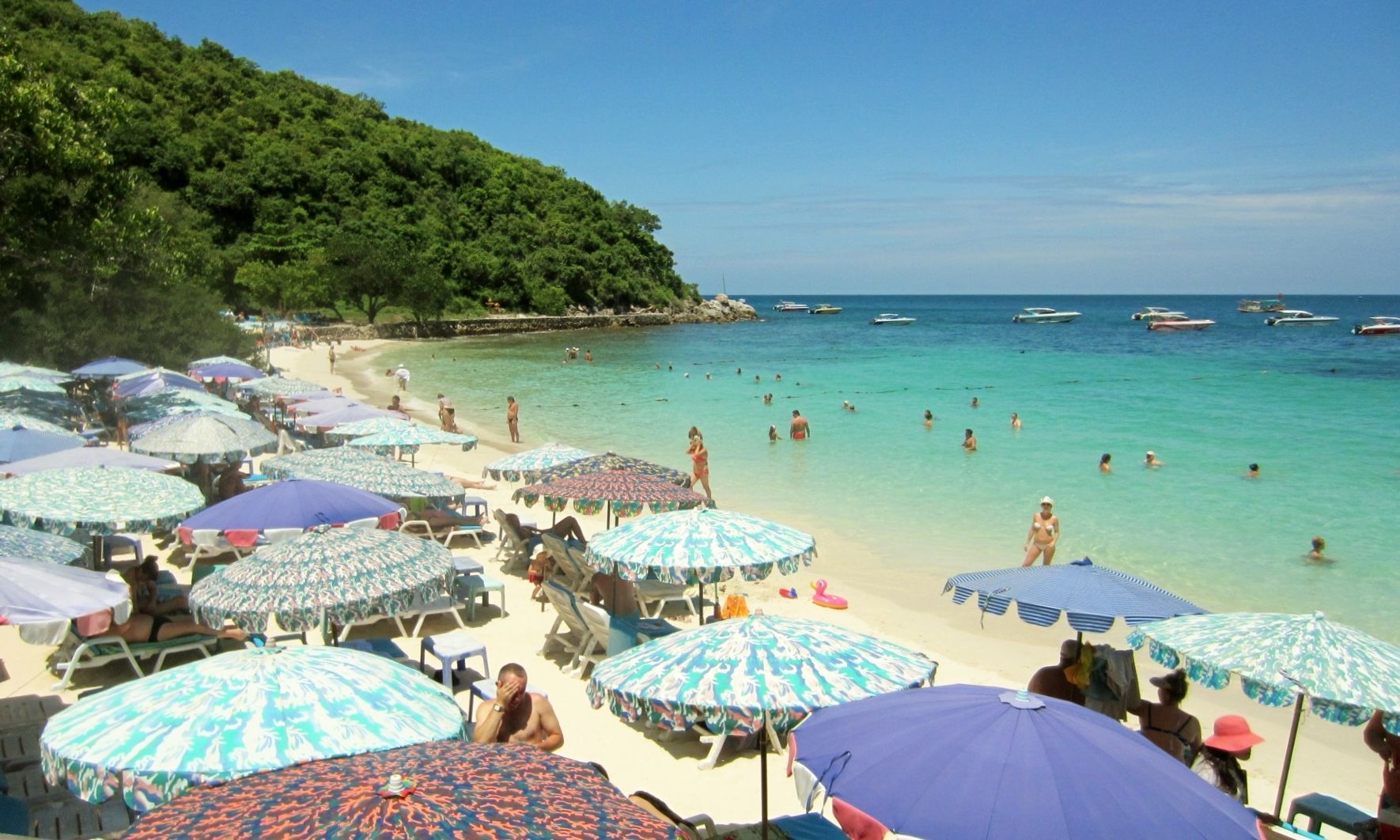 Now this is more my style, not so busy and close to the pier.
Lookout point at Sangwan beach.

The colour of the water here reminds me of when I was in Cancun in 2001.
Photo shoot at Sangwan beach.

The water here is so clear and clean unlike Pattaya beach only a short distance to the east.
Tai Yai beach Koh Larn Island.

At the north of the island is a delightful little beach named Tai Yai. Almost deserted with beautiful clear water. Only one small Thai restaurant but very few people on the beach.
Posing on Tai Yai beach Koh Larn Island.

Gorgeous young girl striking a pose on Tai Yai beach.
The only restaurant on Tai Yai beach.

A very peaceful part of the island.
Samae Beach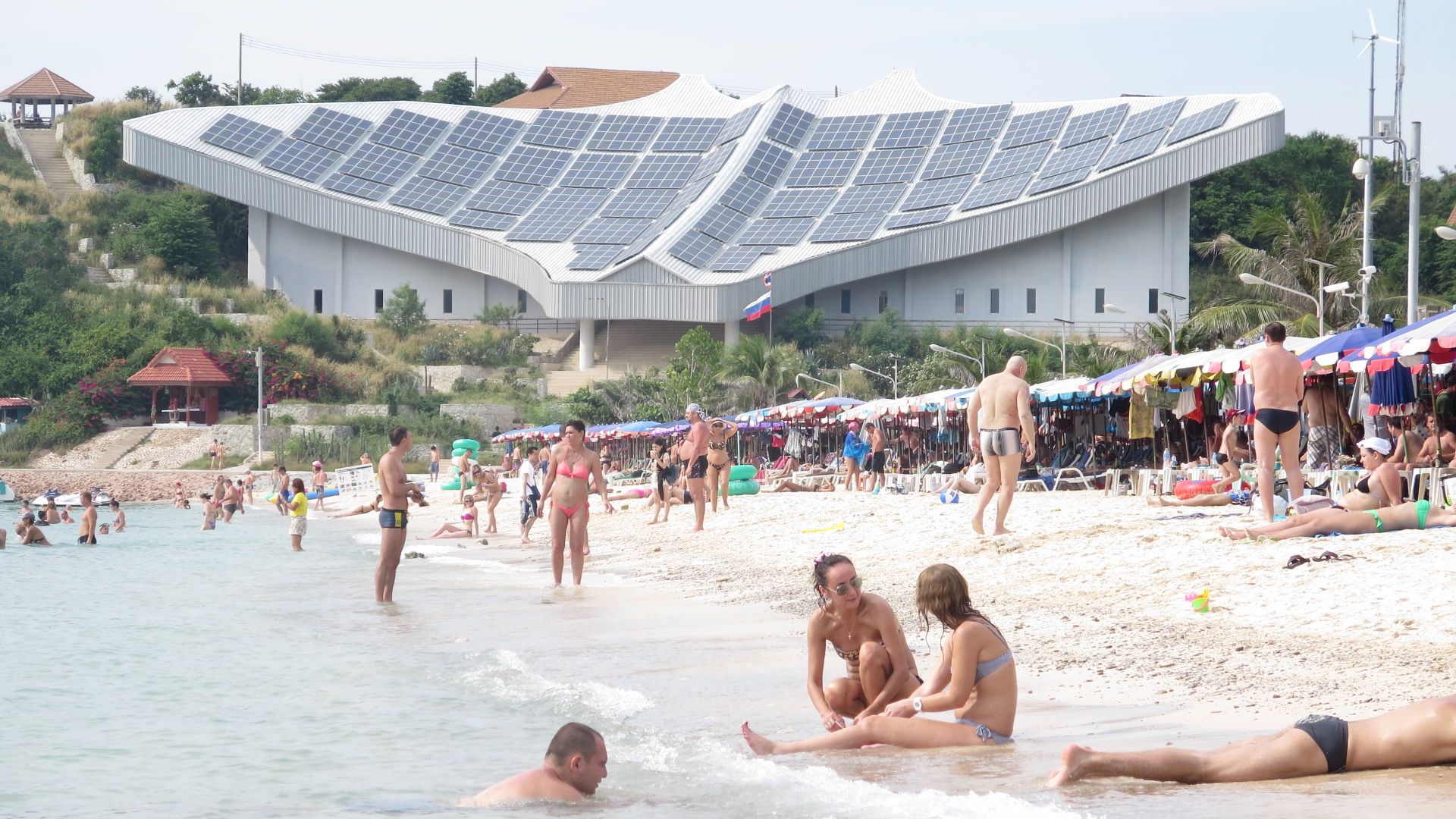 The solar array looks like a weird spacecraft. There is a very nice, large Resort located just steps from the beach called Xanadu. They have free shuttle service from Naban Pier for their guests. They also have a conference hall that can accommodate 200 people.
Samae Beach Koh Larn Island
Here I am with my friend Irina from Ukraine in November 2014.
Ferries waiting for the crowds.

Make sure you check the timetable so you don't miss the last ferry.
David Herd at Koh Larn Island.

Well folks, many thanks for visiting my blog on Koh Larn Island, I hope you enjoyed it as much as I enjoyed being there. Please send the link to your friends http://fivestarvagabond.com/
Sabai Wing Soi 1, 3 swimming pools and nice rooms, 100 meters from BigC, great value at only $30 usd per night as of 2017. I live in the high-rise in the background, Markland. For a great room rate book here.
For something a little more upmarket overlooking the beach book through THIS LINK.
Please check out these fabulous posts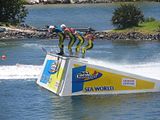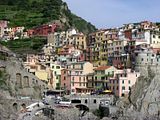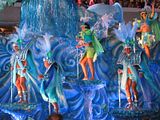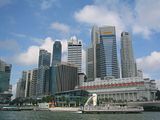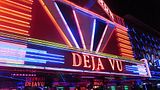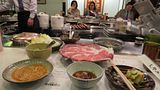 Great hotel room rates anywhere in the world if you book
through these links below. Book now & pay later.
Plus free cancellation .?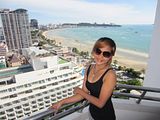 That's all folks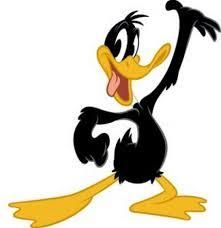 When you come back from Koh Larn check out the Pattaya beer bars
Pattaya – Hua Hin Mini Van
If you are in Pattaya and want to go to Hua Hin there is now a daily minivan service, they have offices in Pattaya, Hua Hin and Cha Am, for Hua Hin the mini van leaves at 8:00, 10:00, 12:00 and takes 4 hours to get to Hua Hin, priced at only 400baht.
The Pattaya office is on South Pattaya Road, if your heading towards Sukhumvit road go over 3rd Road and past Soi Ko Pai/ Soi Bongkot and it's on the left hand side at soi 10, which is around 300 meters or more from Sukhumvit Road.
Pattaya Office
088 709 2365
Hua Hin Office
088 709 2364
Cha Am Office
089 254 1399
Bus leaves Pattaya 8:00, 10:00, 12:00
This gallery contains 1 photo.