October 23, 2015 by David Herd
Donhwamun Gate Changdeokgung Palace Seoul
Changdeokgung Palace Seoul was built in 1405 and was completed in 1412. It was burnt to the ground during the Japanese invasion in 1592 when the royal family fled during the Japanese invasion of Korea, it was then reconstructed in 1609. What an incredible history of conflict these two countries have had over the centuries.
Changdeokgung Palace Seoul
The Palace has been treasured by Koreans for centuries, and was recognized as a World Cultural Heritage site by the UNESCO World Cultural Heritage Committee in December of 1997. How lucky was I to have this beautiful blue sky to make my photos look so much better.
Chong-jon hall
Changdeokgung Palace was one of the places visited by the first ladies of the Seoul G20 summit during the G20 conference in Seoul in November 2010. It is one of the most historically significant attractions that represent the beauty of Korea.
Inside the hall

Lots of hotels here with great room rates.
The main Hall

It is fascinating to think these rooms have not changed for centuries. You can just imagine the pomp and ceremony.
A warm welcome
A warm welcome from two pretty ladies in traditional dress. Their outfits look absolutely fantastic. 🙂
Now listen carefully
School kids having a history at Changdeokgung Palace Seoul. What a terrific outfit and hat the teacher is wearing.
Outside the Palace
A very peaceful setting yet so close to the city. Seoul was a surprise packet for me, so many interesting places to enjoy.
First of two short videos
My apologies for fouling up the pronunciation but languages have never been my strong point. 🙂
Second short video
This is the main hall.
Thanks for visiting my Changdeokgung Palace Seoul photo blog. Follow THIS LINK to see my favourite part of Seoul, Itaewon, such a fantastic area for bars and restaurants.
What a great year for travel in 2015
Great hotel room rates anywhere in the world if you book
through these links below. Book now & pay later. ?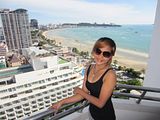 That's all folks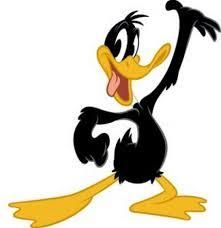 This gallery contains 2 photos