May 28, 2016 by David Herd
Singapore Satays Lau Pa Sat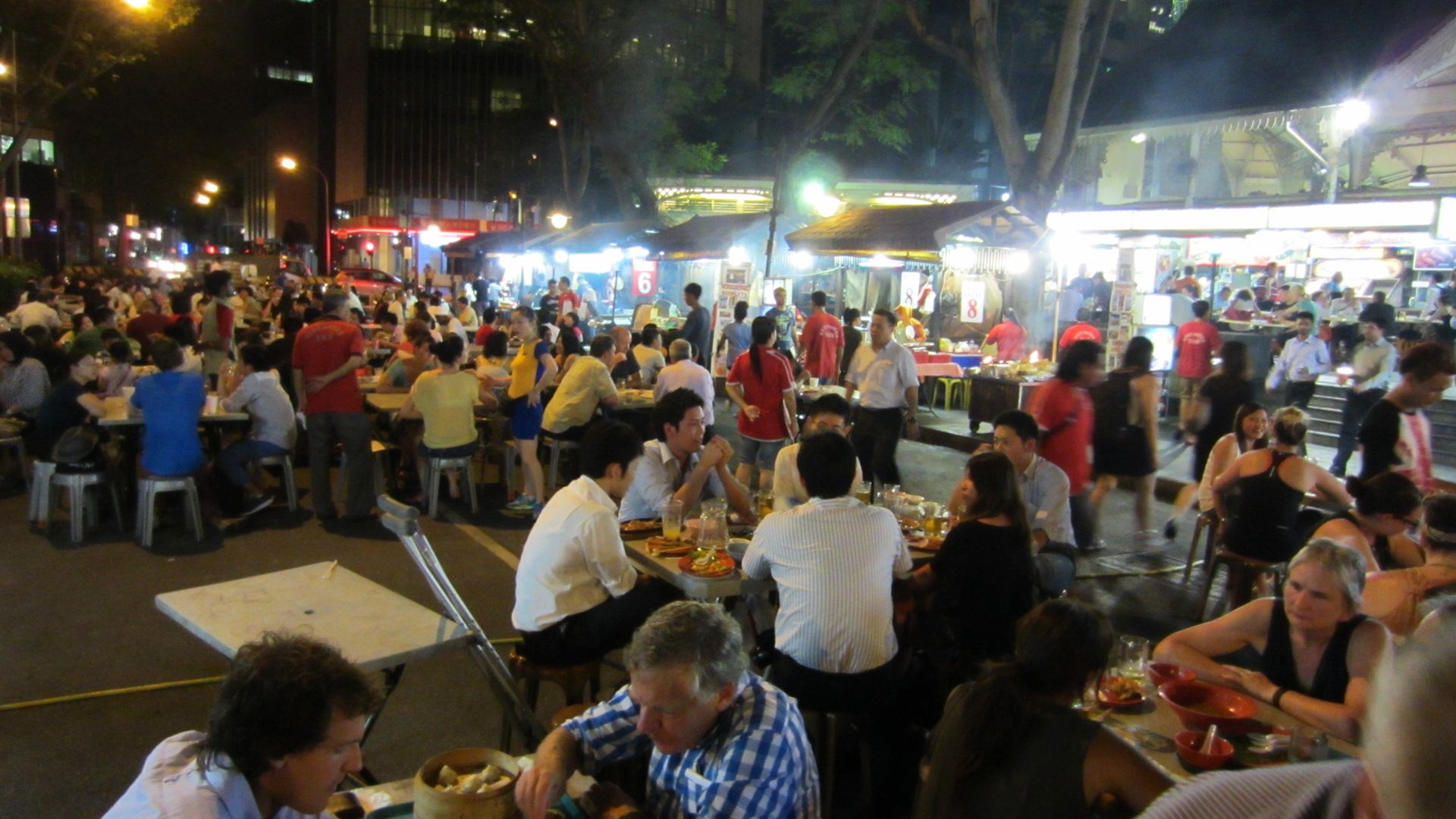 Singapore Street Food Old Market Lau Pa Sat is an exciting inexpensive way to dine in this very expensive city. Unless of course you are devouring a chilli crab at boat key or the East Coast Lagoon Food village, then it's a different story.
Lau Pa Sat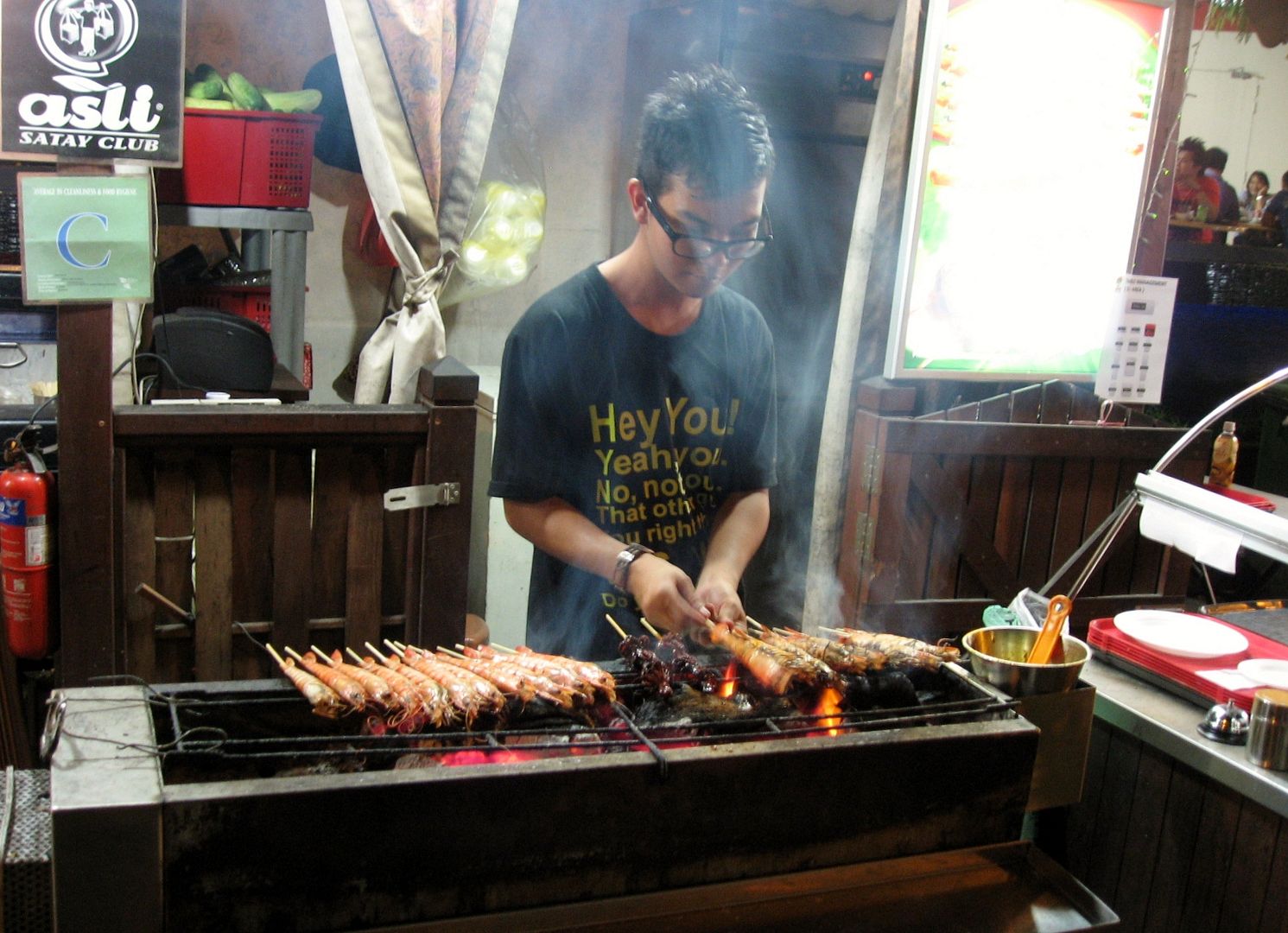 Lau Pa Sat (which means Old Market) is also known as Telok Ayer in the heart of Singapore's financial district, it has operated as a hawker centre since 1973 and is the best place in Singapore for satay sticks.
Table service at Lau Pa Sat
The best satay stalls in Singapore are found here in Boon Tat St on the south side of Lau Pa Sat, it changes to a pedestrian thoroughfare called the Asli Satay Club between 7 pm and midnight.
Octagonal building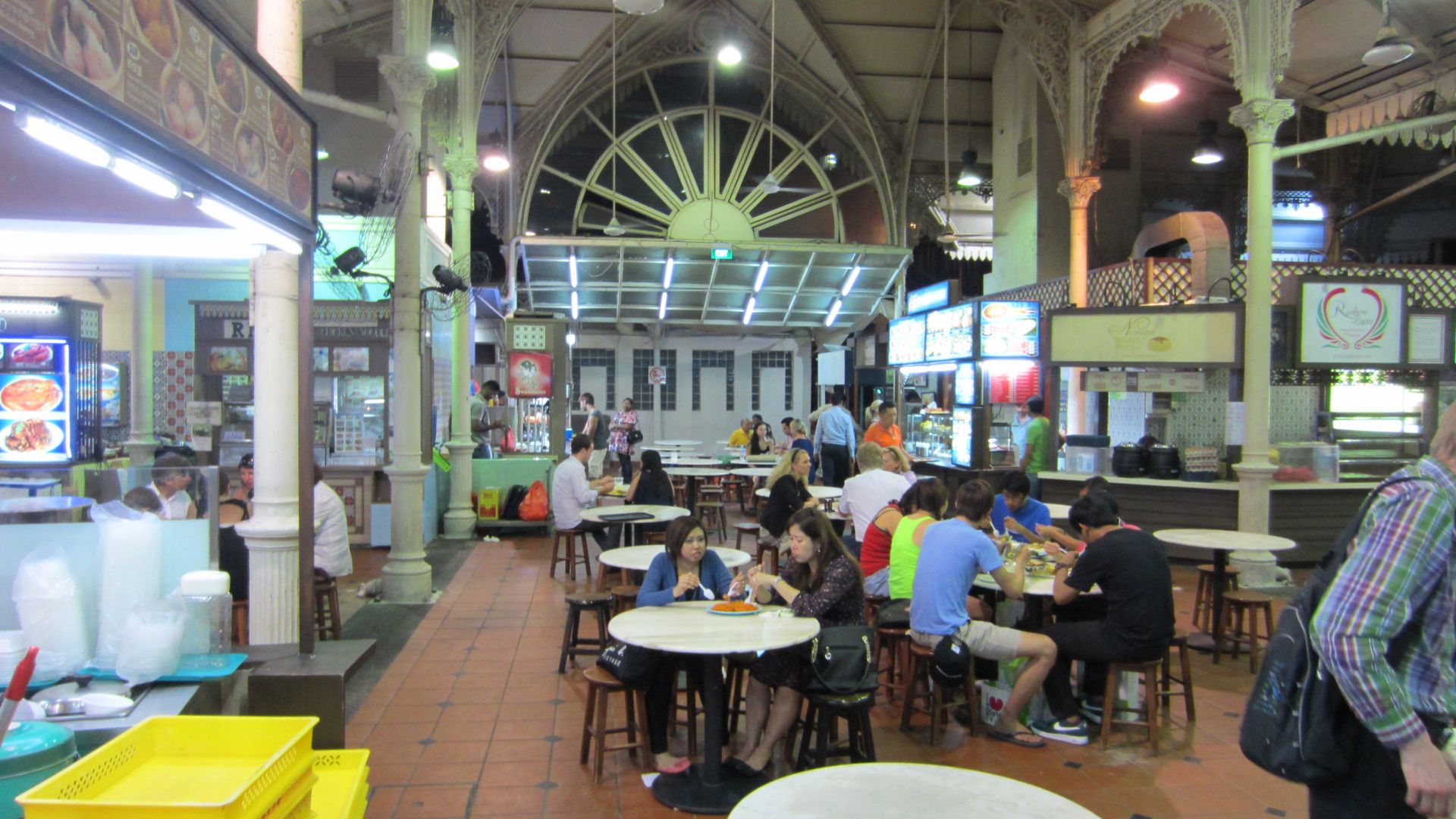 The market building is a unique octagonal cast-iron structure which was originally shipped out from Glasgow. The original Telok Ayer market opened in 1838.
Singapore Satays Lau Pa Sat has a very busy kitchen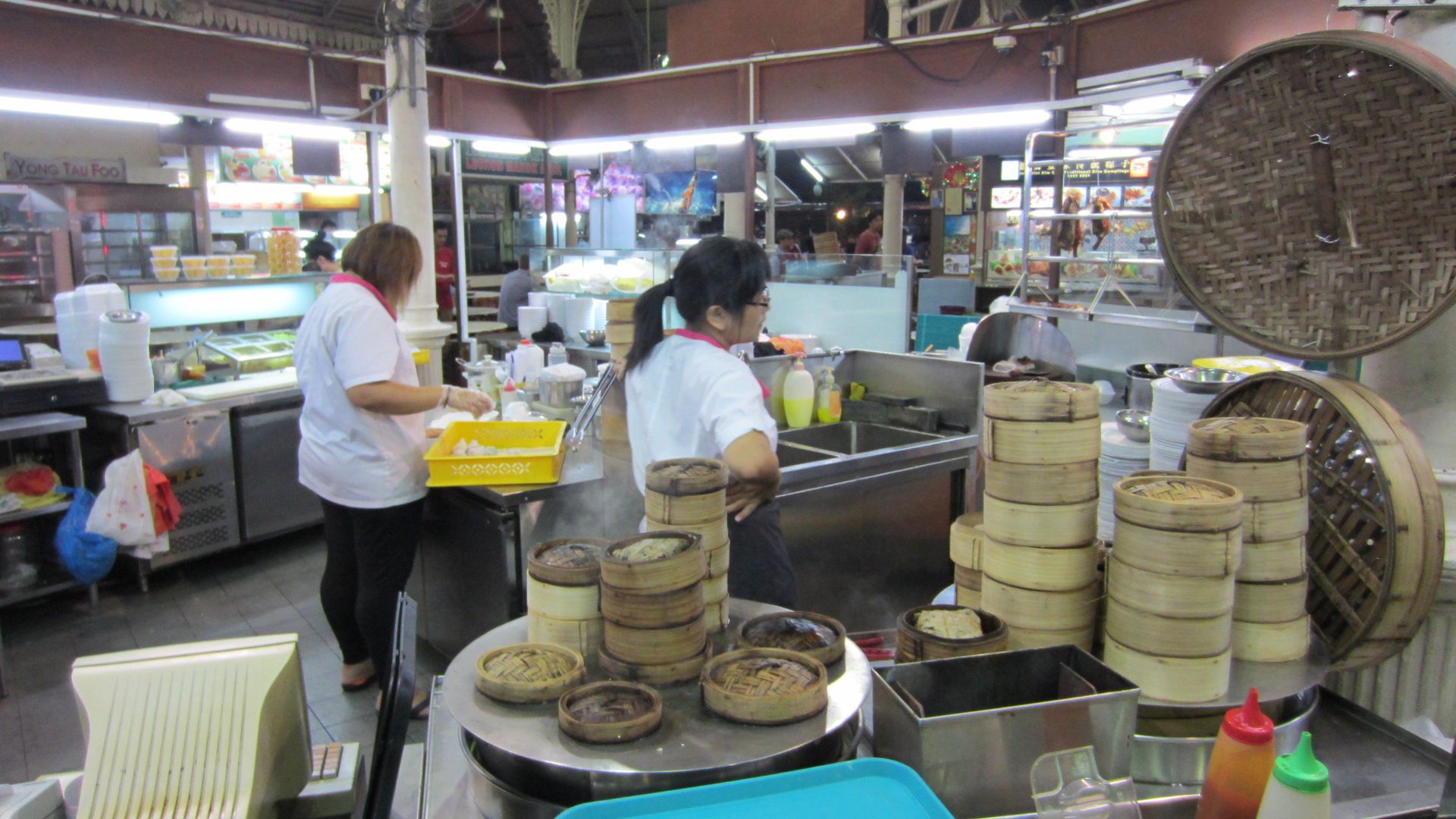 Obviously you have a choice at Singapore Satays Lau Pa Sat market to eat inside the building or out on the busy street. Personally I think the street is far more interesting.
Great friends Anne & Steve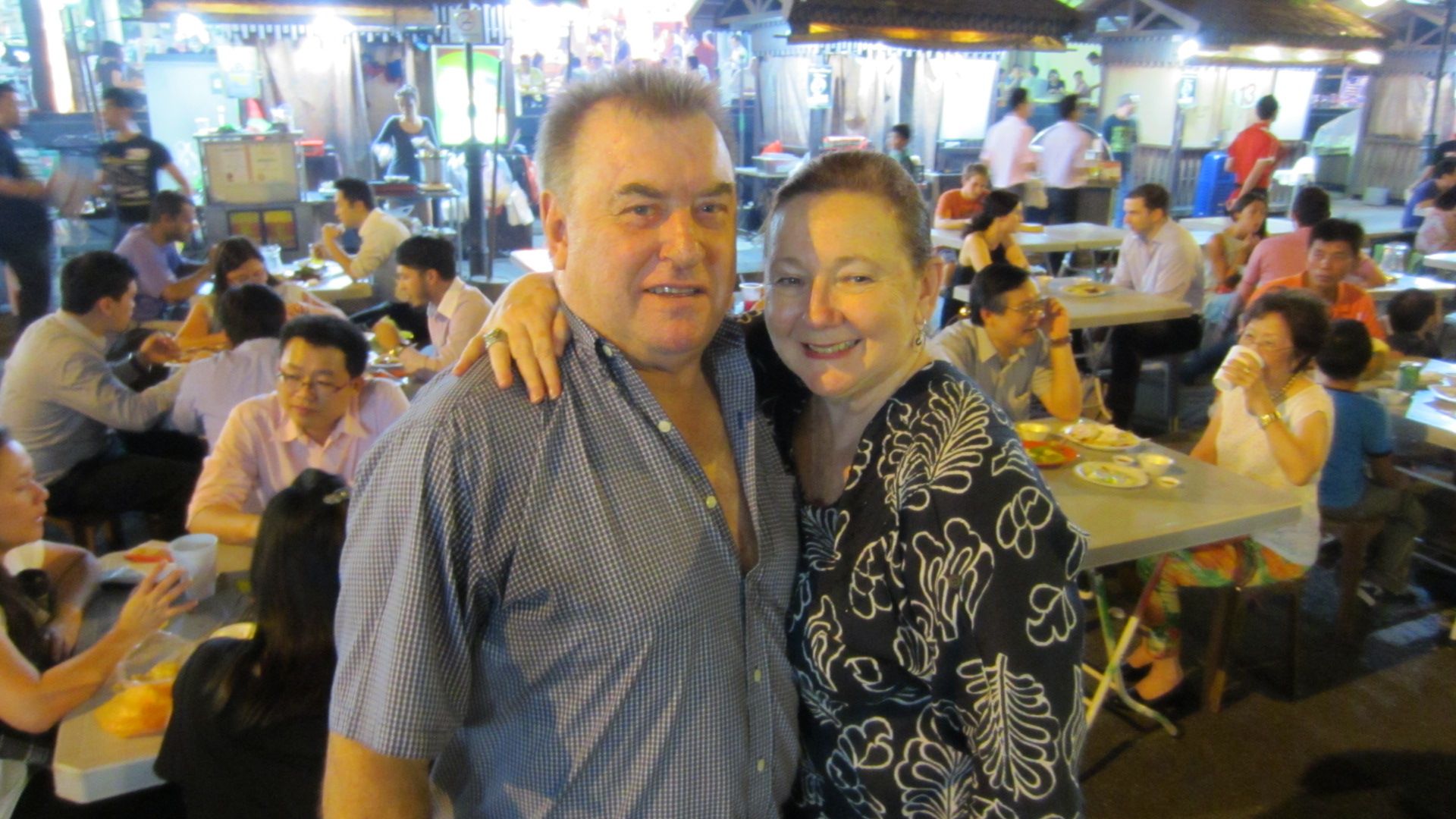 For six or seven years I was so lucky that my old friends from Sydney lived in Singapore where Anne was a director of a large insurance company. They would allow to stay in their spare room at their luxury Singapore apartment. While Anne worked Steve and I would practice our lunch skills or play golf at Changi golf club near the airport or Legends golf club in Malaysia.
Lau Pa Sat from above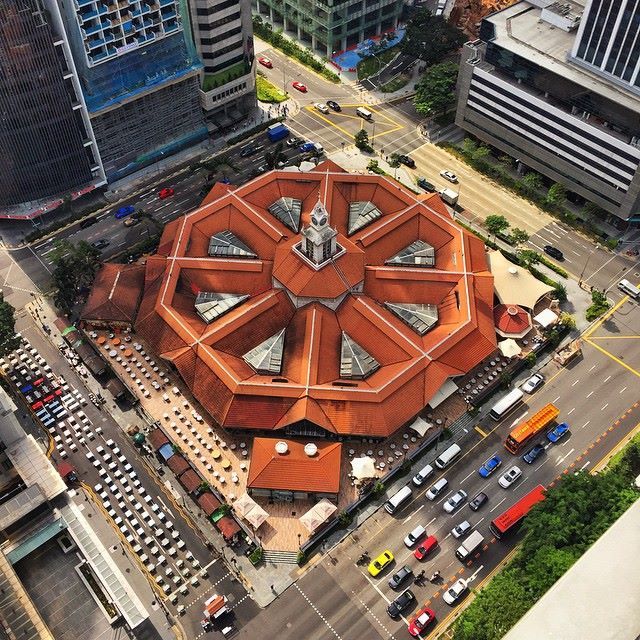 A great view of this amazing building, many thanks to Xtrememachineuk .
Finally goodbye from our smiling chef.
Thanks for visiting my Singapore Street Food Old Market photo blog, if you visit Singapore put it on your bucket list.
As you probably realise Singapore hotels are quite expensive, however book through THIS LINK for an excellent discount.
Please check out these fabulous posts
Great hotel room rates anywhere in the world if you book
through these links below. Book now & pay later. ?
That's all folks
This gallery contains 1 photo.