June 7, 2015 by David Herd
Changi Golf club Singapore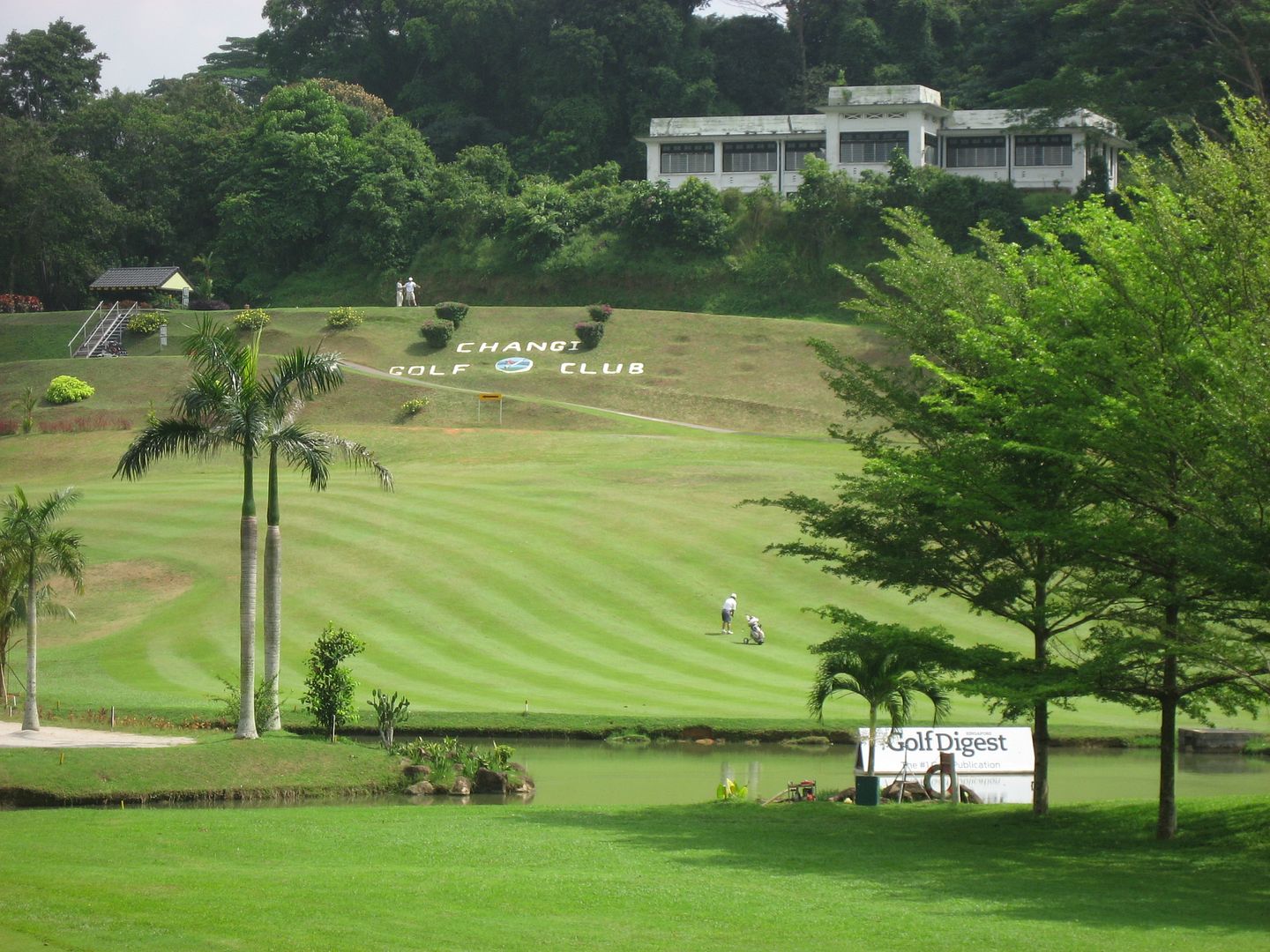 Nice course Changi Golf club Singapore is like an oasis and a welcome change from the hustle and bustle of this busy city. Located just beside Changi airport. This was 2008, when I was here last year we played at Legends in Malaysia.
Duncan Paul slams one up the middle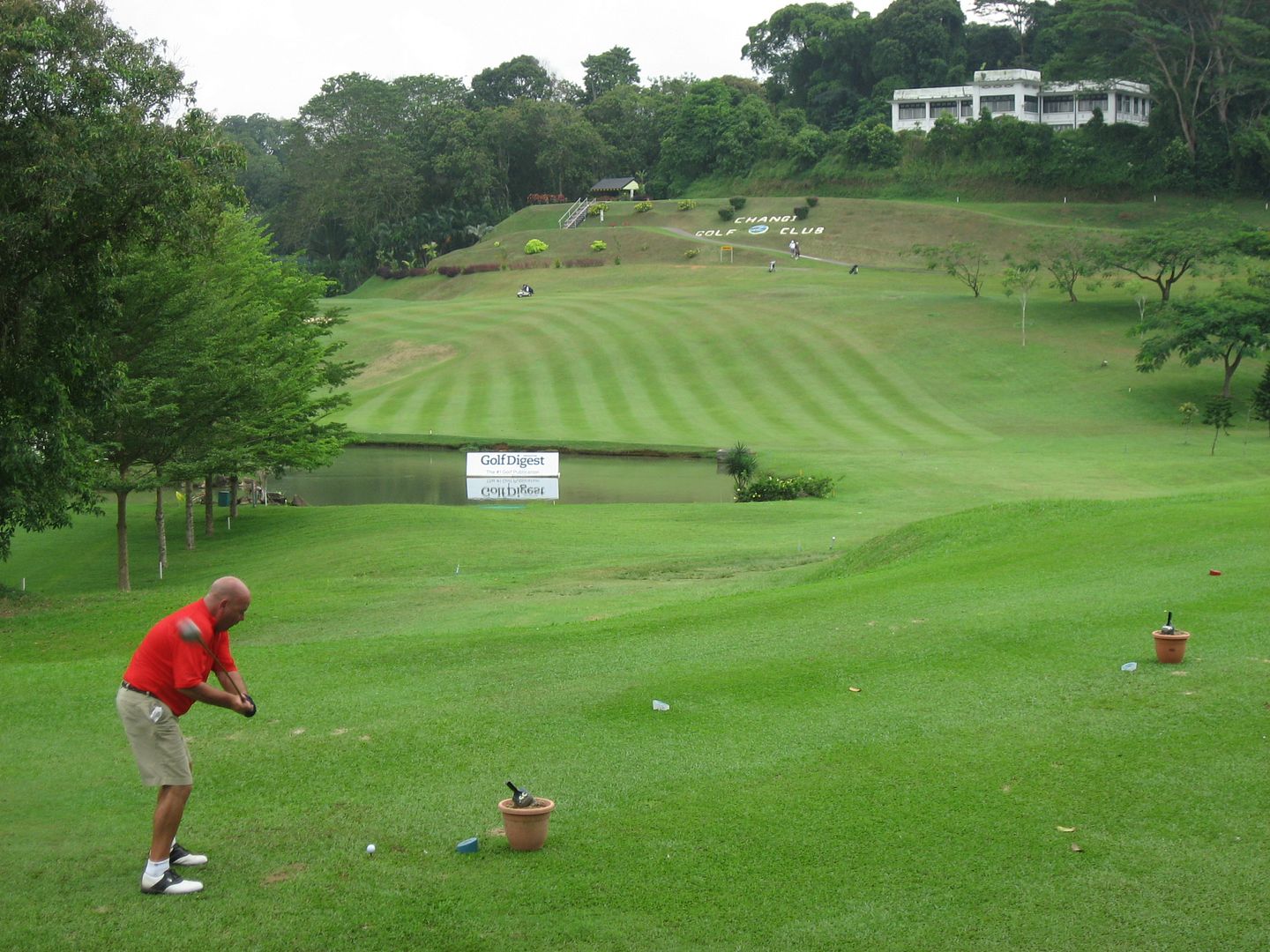 Here is an Aussie Duncan Paul teeing off, he now lives in Hong Kong.
The construction of the military base at Changi commenced in 1926 and was occupied by the British Army and Commonwealth forces up to the surrender in WWII. When peace was declared in 1945 the British Army went back into the Changi site and stayed there until 1946 when the administration and running of the base was handed over to the Royal Air Force. The RAF Changi personnel decided to create a golf section and they laid out a few holes on the sports field without any bunkers. It was not until 1949 that the golf course was ready for play. Changi is a reminder of Singapore's historical connection with WWII, as the course winds through an area filled with mementos of the British presence like the soldier's barracks, officer's quarters, gun-emplacements and air-raid bunkers.
The view from Changi Golf Club
When the RAF left Singapore in 1971, the club was privatized and civilian members were taken in to form the pioneer group of Changi Golf Club. Since then the golf course and the clubhouse have been regularly upgraded.
Steve Bates waits for lunch at Changi Golf Club
Steve is waiting patiently for lunch.
Happy waitress at Changi Golf Club
Now that's what I call a big happy smile.
Steve Bates & Duncan Paul at Changi Golf Club
Both Aussie guys living in
Singapore
supported by their hard working wives.
Thanks for visiting my Nice course Changi Golf club Singapore photo blog.
Here are some more posts to check out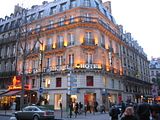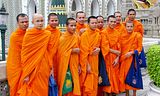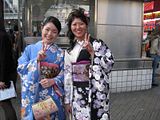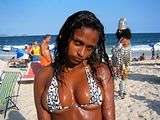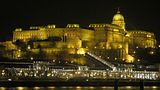 Great hotel room rates anywhere in the world if you book
through these links below. Book now & pay later. ?
That's all folks
This gallery contains 0 photos