September 7, 2013 by David Herd
Yangon in Myanmar
Yangon Rangoon Myanmar Burma, Yangon with a population of over four million, continues to be the country's largest city and the most important commercial center. The city features a lengthy rainy season from May through October where a substantial amount of rainfall is received; and a dry season from November through April, where little rainfall is seen. It's primarily due to the heavy precipitation received during the rainy season that Yangon falls under the tropical monsoon climate category. During the course of the year, average temperatures show little variance, with average highs ranging from 29 to 36 °C (84 to 97 °F) and average lows ranging from 18 to 25 °C (64 to 77 °F). I was there in June 2011 and it rained heavily every day.
Shwethalyaung reclining Buddha.
The Shwethalyaung Buddha  is a reclining Buddha in the west side of Bago (Pegu), Burma (Myanmar). The Buddha, which has a length of 55 m (180 ft) and a height of 16 m (52 ft), is the second largest Buddha in the world, after the 74 m reclining Buddha in Dawei (Tavoy). The Buddha is believed to have been built in 994, during the reign of Mon King Migadepa. It was lost in 1757 when Pegu was pillaged. During British colonial rule, in 1880, the Shwethalyaung Buddha was rediscovered under a cover of jungle growth. Restoration began in 1881, and Buddha's mosaic pillows (on its left side) were added in 1930.
The Buddha's feet

Maha Vizaya Pagoda in Yangon.
I really enjoyed my short visit to this mysterious country which has been closed to tourists until the last couple of years. There is an amazing number of wonderful temples or Pagodas to investigate, as well as many beautiful old seemingly abandoned mansions waiting for restoration. Most of the people I met were incredibly polite and spoke perfect English. Yangon Rangoon Myanmar is a place you should put on your bucket list.
Maha Vizaya Pagoda
Many run down stately homes
Please click on Google + to help my page ranking.

Shwedagon Pagoda
Amazing Shwedagon Pagoda in Yangon.
Backup power generators are needed in Yangon.
The infrastructure in Myanmar is under extreme pressure, there were power blackouts nearly every day we were there. Consequently most buildings and businesses have a huge power generator, usually on the footpath in front of their building.
Young Monks at Chinatown in Yangon.
 Flowers in Chinatown
Lots of rain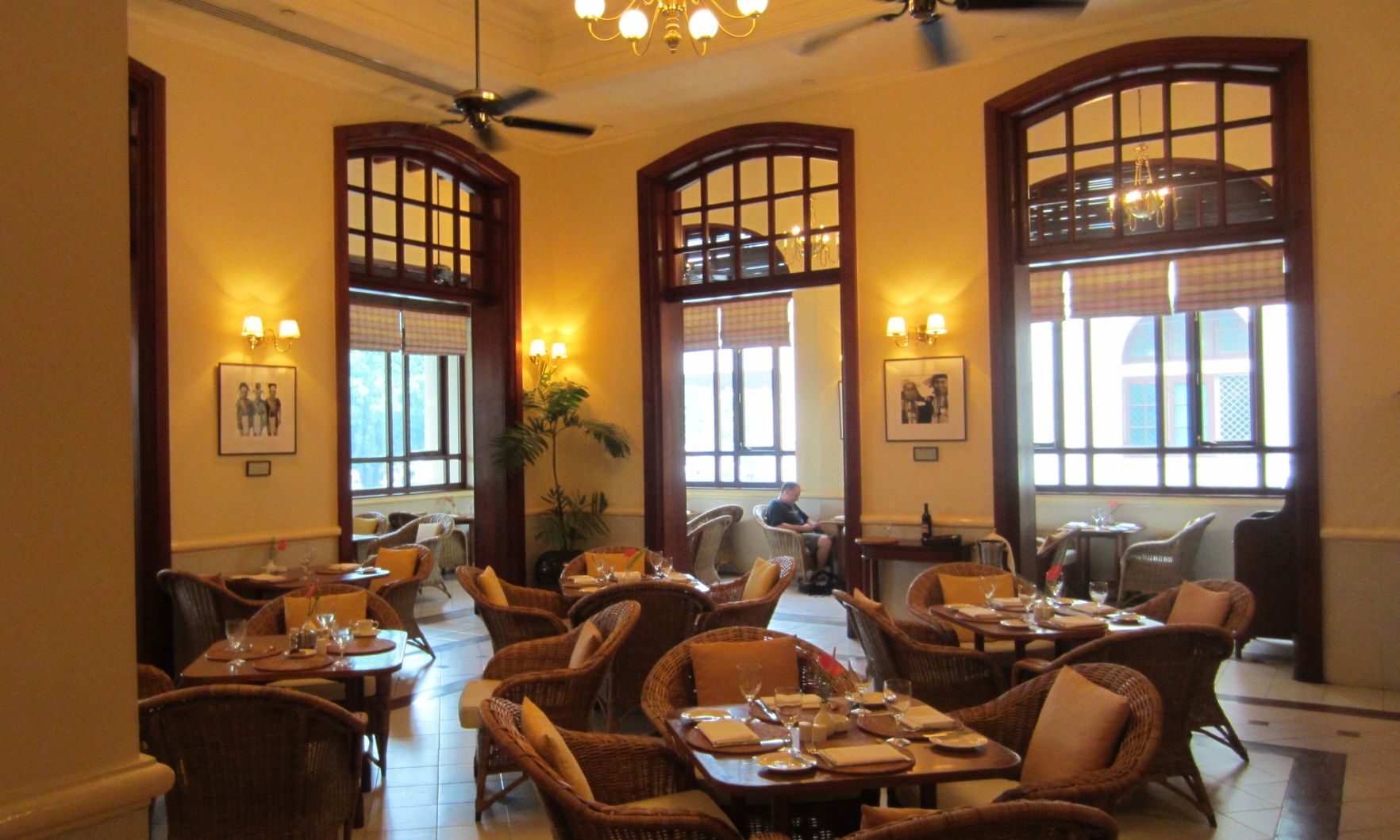 Strand Hotel Yangon Rangoon Myanmar
During the colonial period, The Strand was one of the most luxurious hotels in the British Empire with a clientele of exclusively whites. The Sarkies Brothers sold The Strand to Rangoon restaurateur Peter Bugalar Aratoon and Ae Amovsie in 1925. In 1941, during World War II, following Japanese occupation of Burma, the hotel was used to quarter Japanese troops. The following year, the Strand's ownership was transferred to the Imperial Hotel in Tokyo. For the first time in 1945, since the Strand's establishment, the Burmese became part of the hotel's clientele. After Burma achieved independence in 1948, the hotel was neglected by post-colonial governments
50th St Restaurant in Yangon, American style food.
The 50th St Restaurant is in, you guessed it, 50th St, very good atmosphere & big comfortable leather lounges, the food is ok as well.
Pre dinner drinks
This street cafe is not as fancy as 50th St.  😆
Golf

Pun Hlaing Golf Club in Yangon
About 45 minutes from the city is the Pun Hlaing Golf Club, quite a spectacular course. Here I am with Trevor (Australian) Clive (English) & Chris (German) we all live in Thailand, my 3 friends are all low handicap golfers , and I am the only hacker.  😳
Clive likes his food.
Travel tip. Hotels are a little expensive are in short supply in Yangon Rangoon Myanmar so make sure you make a booking before you arrive. We stayed at The Alfa Hotel which was only 2 star, but the location was good and the staff very friendly. NB. I have just heard they have completed renovations.
Another tip. Make sure you have USD, preferably new smooth notes, as the locals do not like to accept old dirty currency.
Super travel tip. Ko Soe Lwin was our driver in Yangon, his old station wagon was certainly not a luxury vehicle but he was reliable, cheap and spoke perfect English,  phone him at +95 4925 9082 or e-mail [email protected]
AS I said earlier Yangon was Rangoon, Myanmar was Burma, other Asian countries have also changed their name, Thailand was Siam & Taiwan was Formosa. So Yangon Rangoon Myanmar, call it what you wish but it is certainly worth a visit.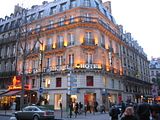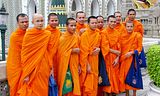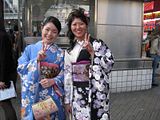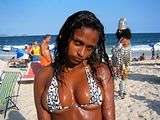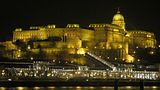 That's all folks
 
Click here to see a Thai City due east of Yangon.
This gallery contains 1 photo.