November 24, 2016 by David Herd
Omicho Seafood Market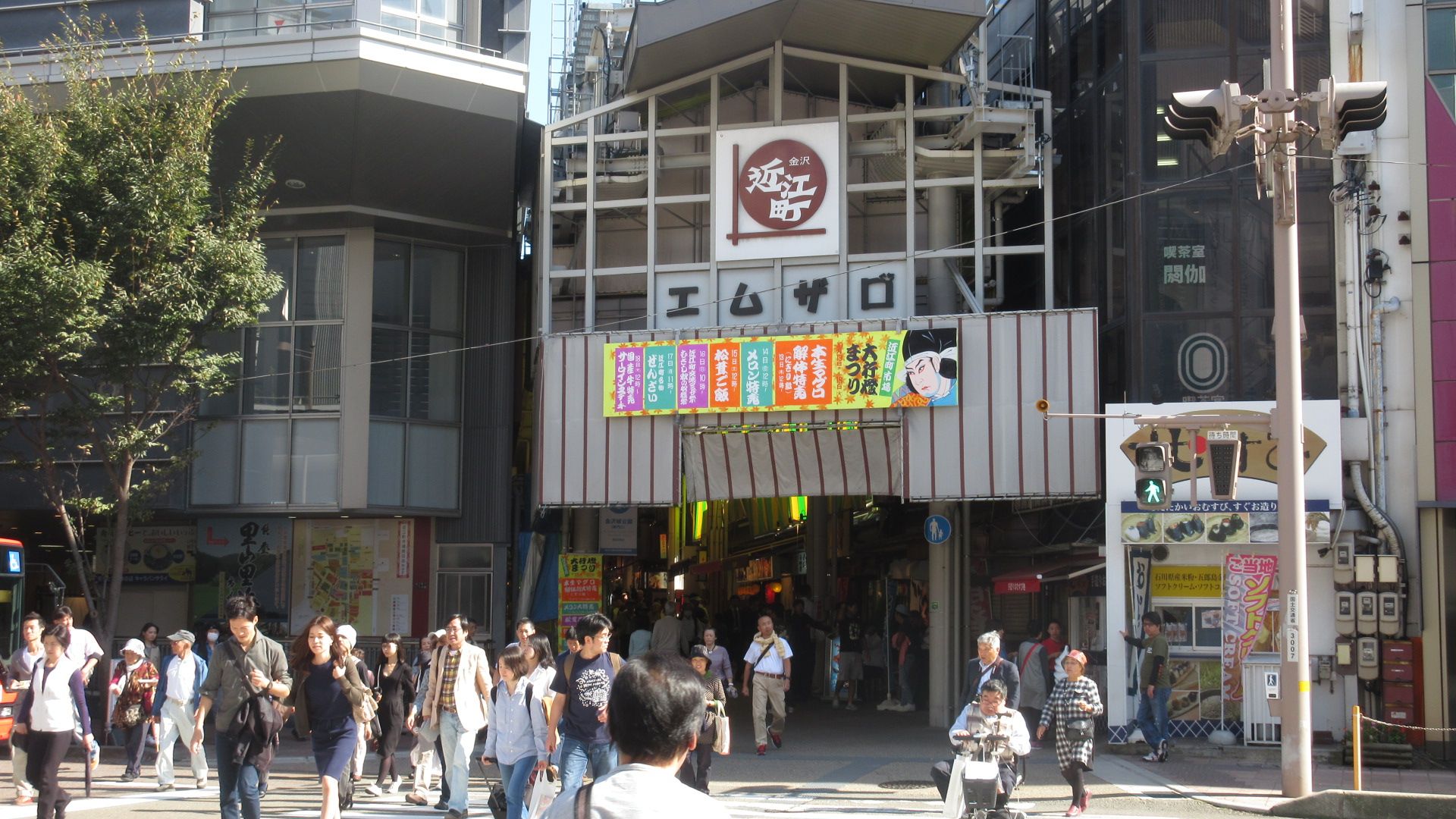 Sushi Seafood Market Kanazawa, Omicho was a delight to visit, the noise, the atmosphere & the food. I enjoyed a terrific lunch with edible gold leaf sprinkled on my sashimi.
Fresh seafood packed on ice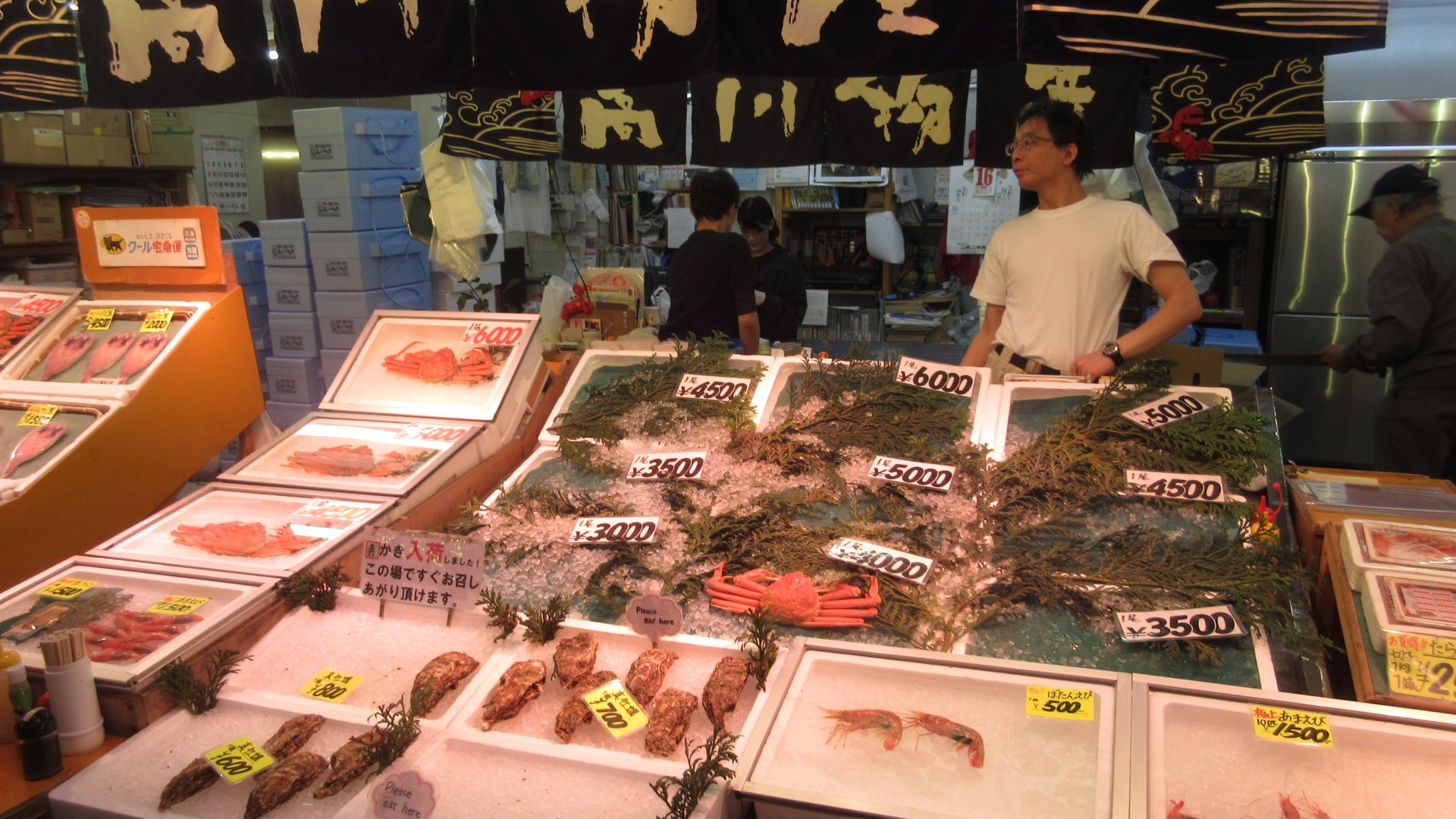 The only problem I found was finding somewhere to sit after you purchased some food.
Fresh crab very good
These look great but reasonably expensive at 4,500 Yen.
Sushi Seafood Market Kanazawa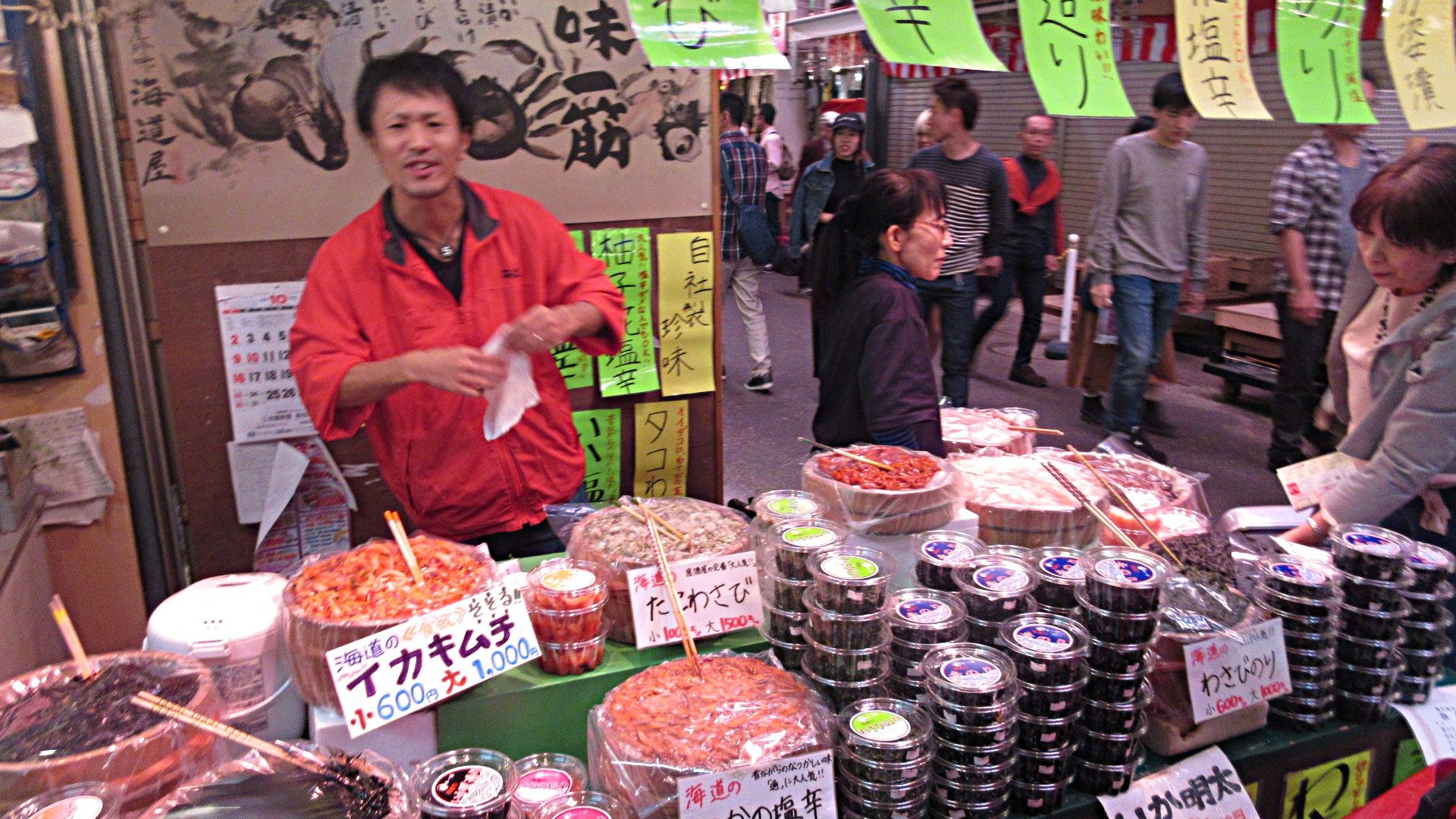 There were lots of species here I was not familar with.
Salmon roe is absolutely fantastic
I could almost eat it every day.
My hotel was in a perfect location just a short walk to the market, book through THIS LINK for an excellent discount.
So many choices
The market really does have an enormous variety of seafood.
Fresh fruit as well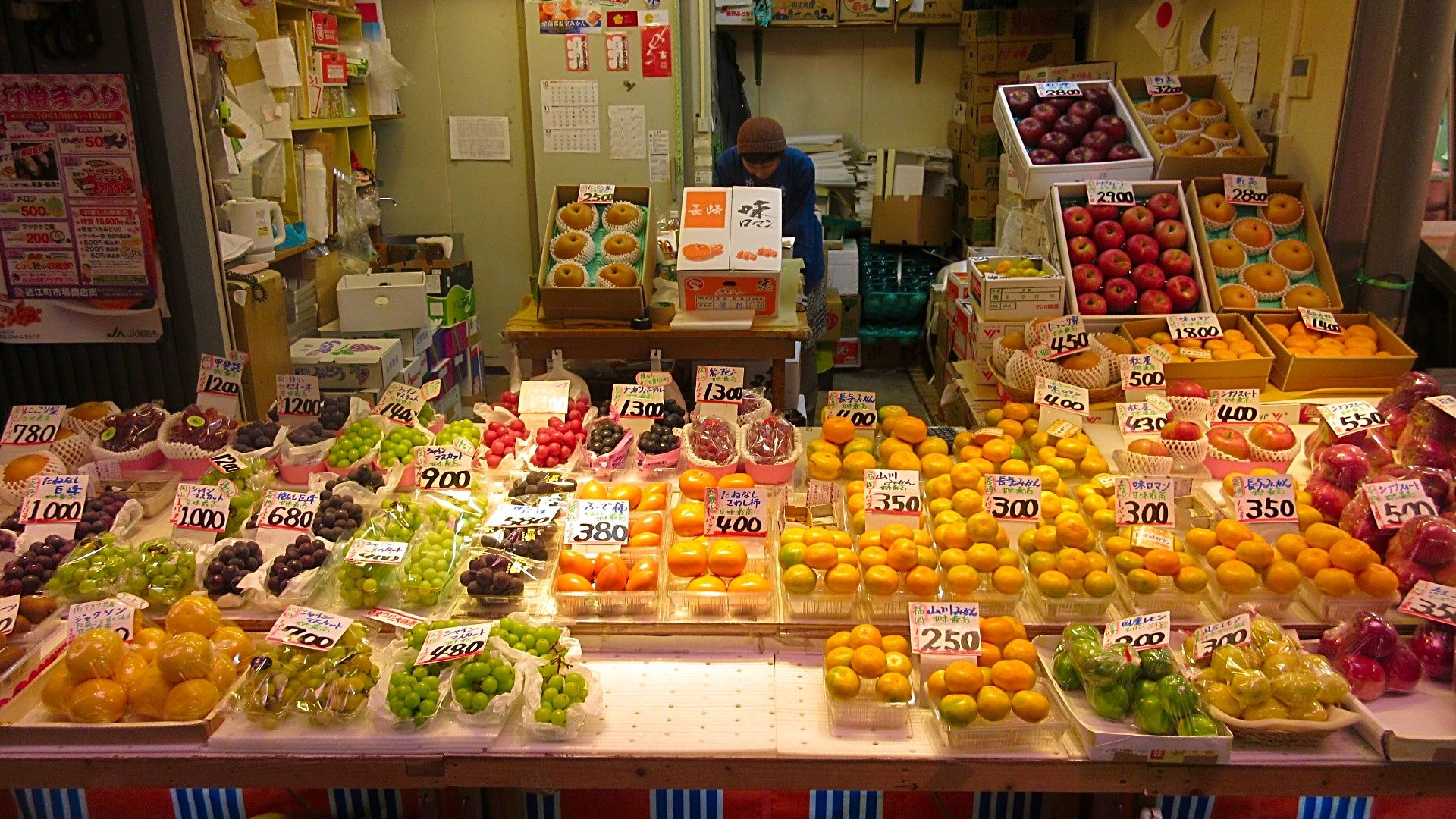 Being Japan the quality is very high indeed.
I decided to have lunch at one of the popular restaurants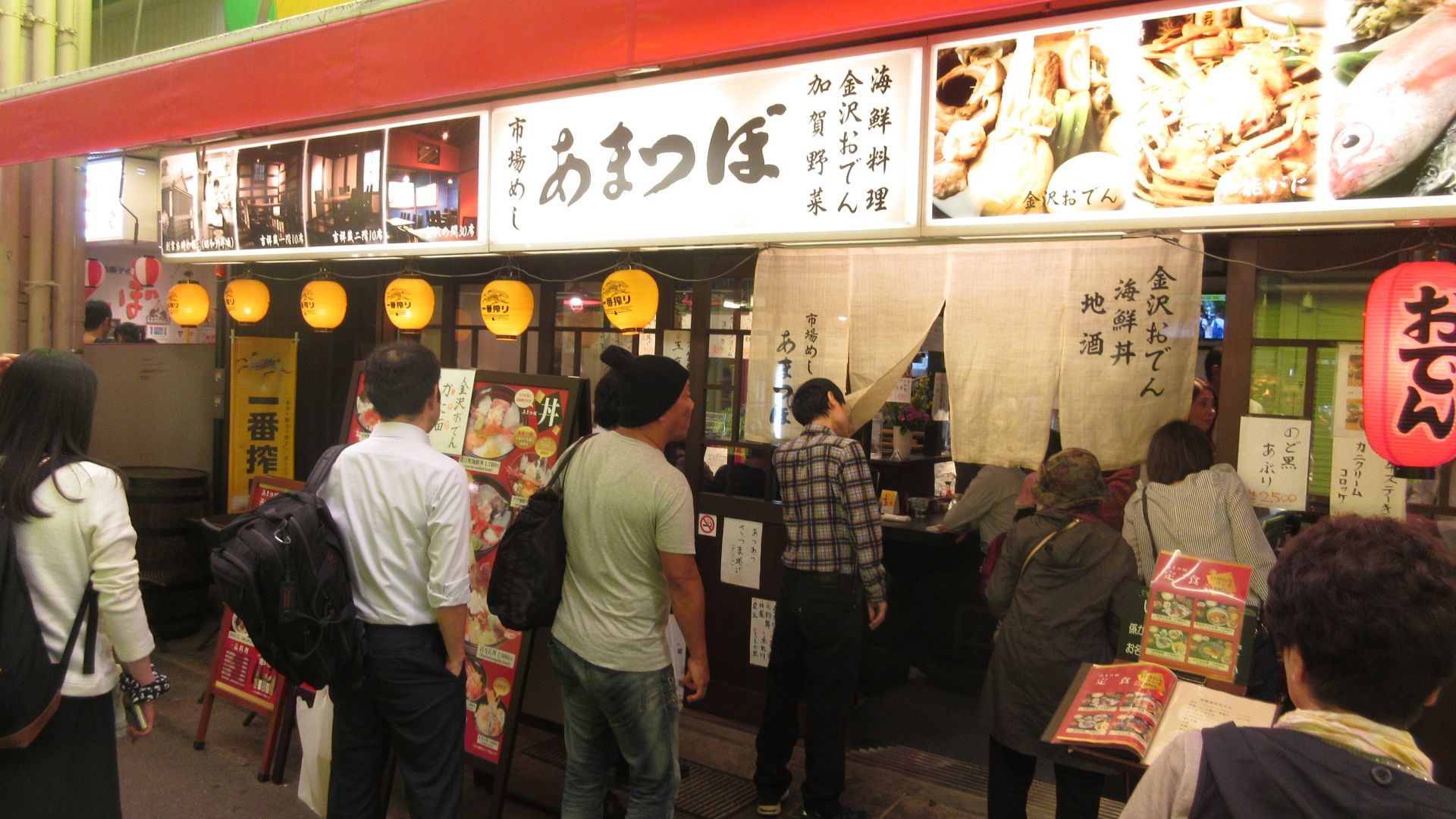 Very busy and excellent fresh sashimi.
Very crowded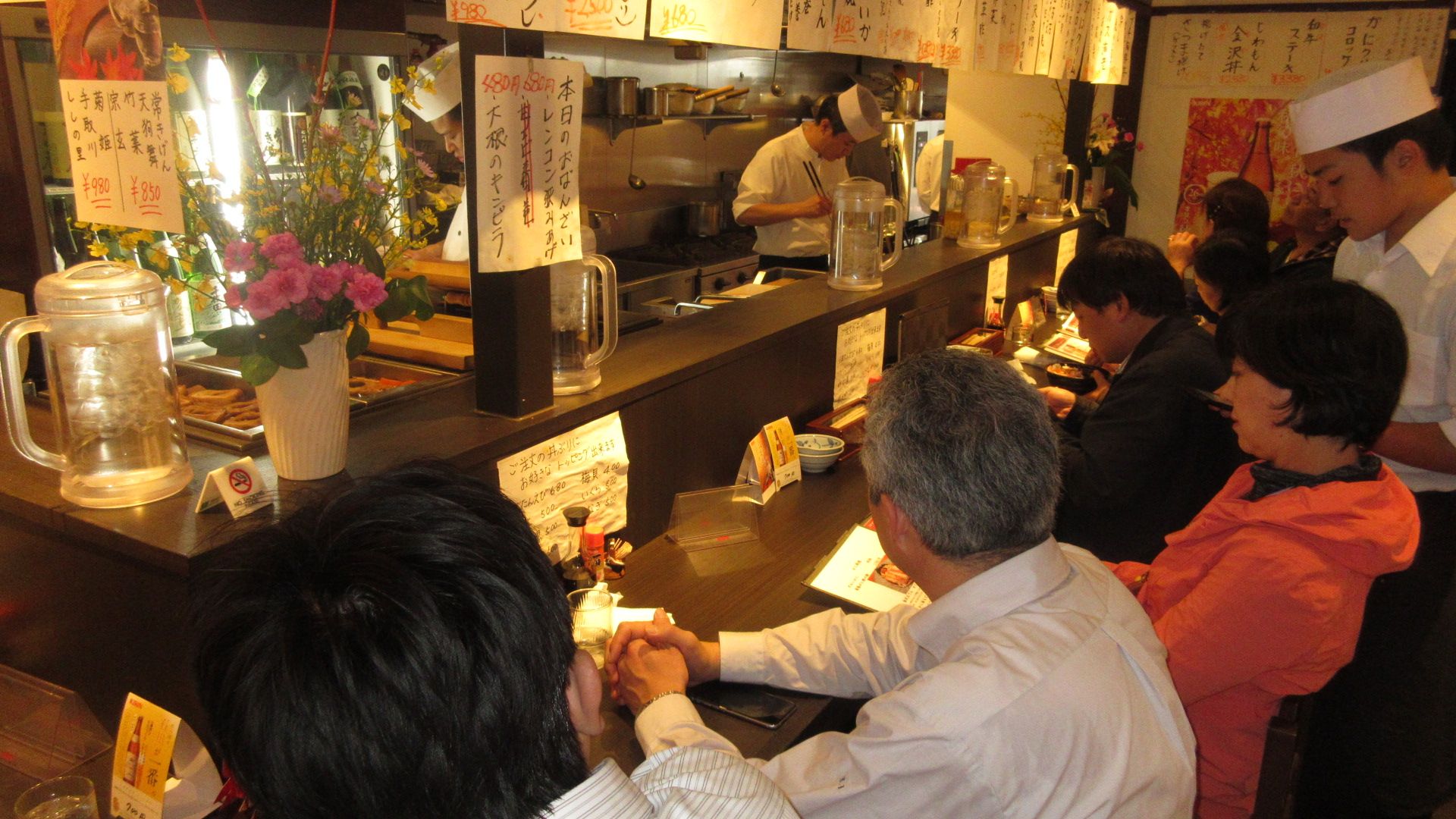 Well it was Sunday lunch time so I guess that is one of the busiest times to be there.
Check this out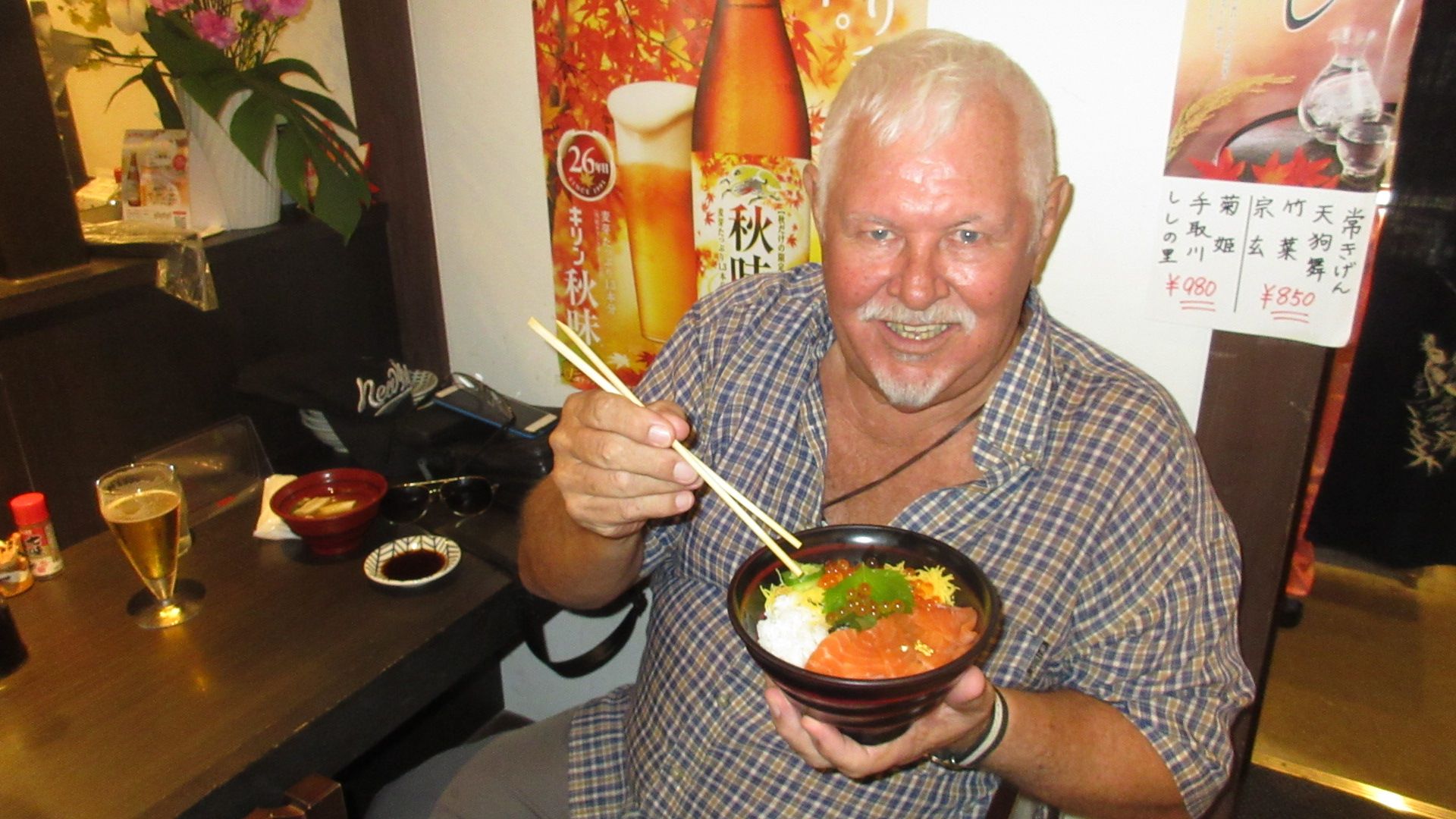 The sashimi came in three sizes, I chose the middle one, it was excellent.
How about the edible gold leaf?
Kanazawa's history with gold leaf began 400 years ago. Kyoto and Edo (modern-day Tokyo) used to make gold leaf, Kanazawa now is the only remaining production hub of the coveted craft.
Lets have a closer look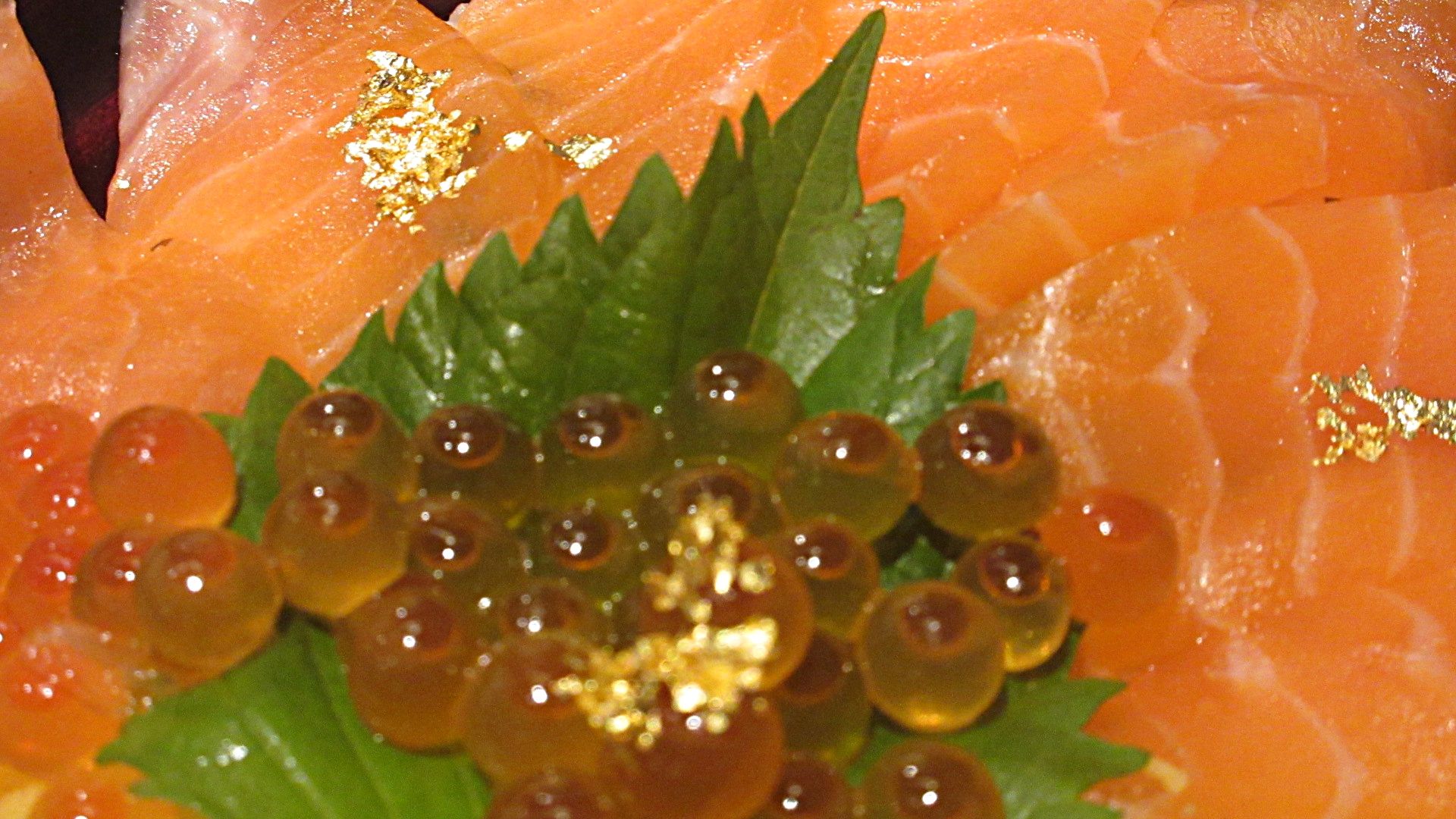 Naturally the leaf is used in jewellery, cosmetics etc as well as the edible product you see here.
Check out my YouTube video
The salmon roe is absolutely delicious.
Fresh oysters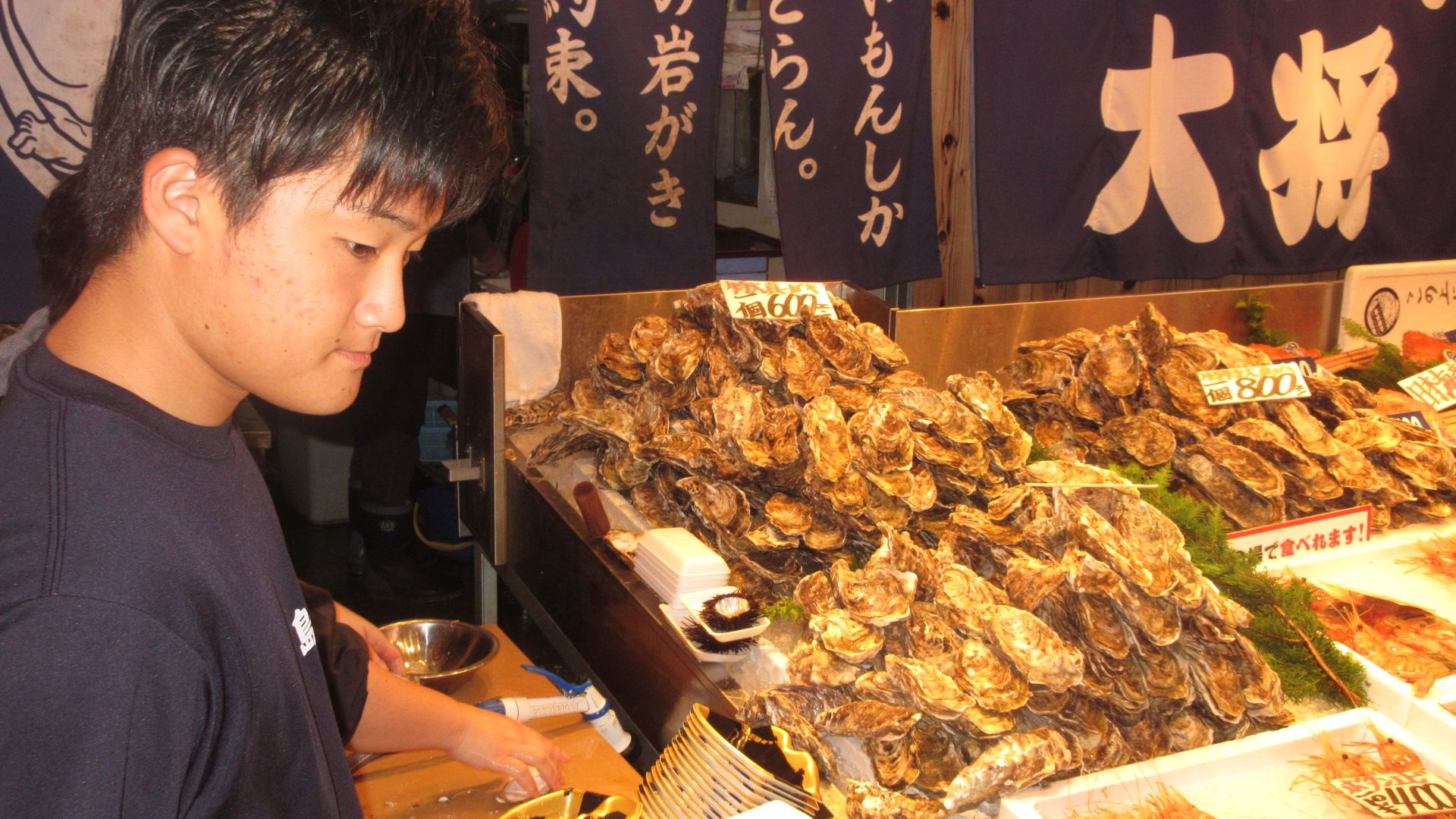 I really love fresh oysters but I decided they were a little too expensive and I have five more cities to visit. 🙂
A great selection of seafood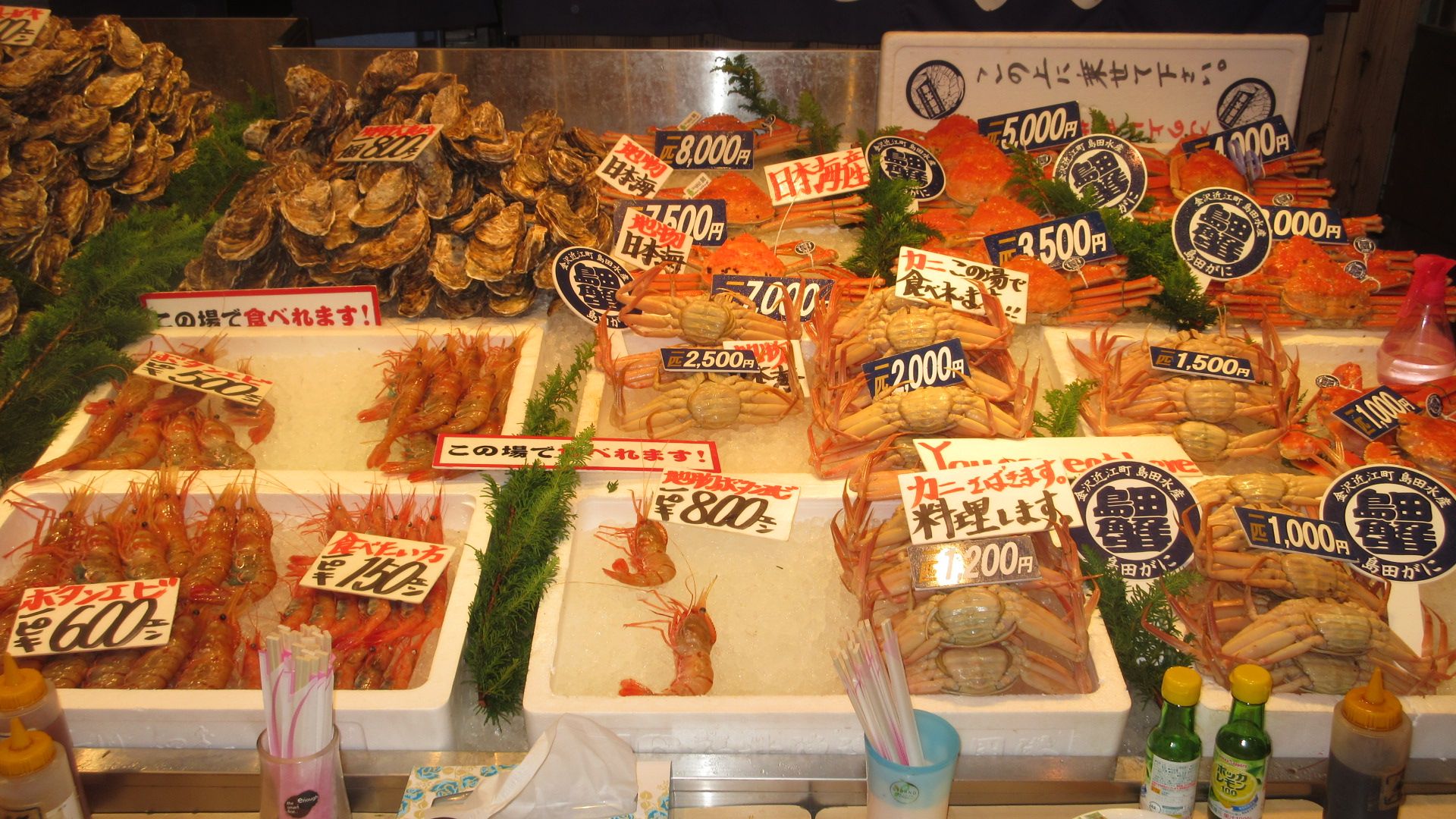 Omicho Market has been around for over 300 years, initially however it only supplied the privileged towns near the castle. Finally in 1904, the market was opened to the public and ever since then has been one of the most popular places to shop in Kanazawa.
Sushizanmai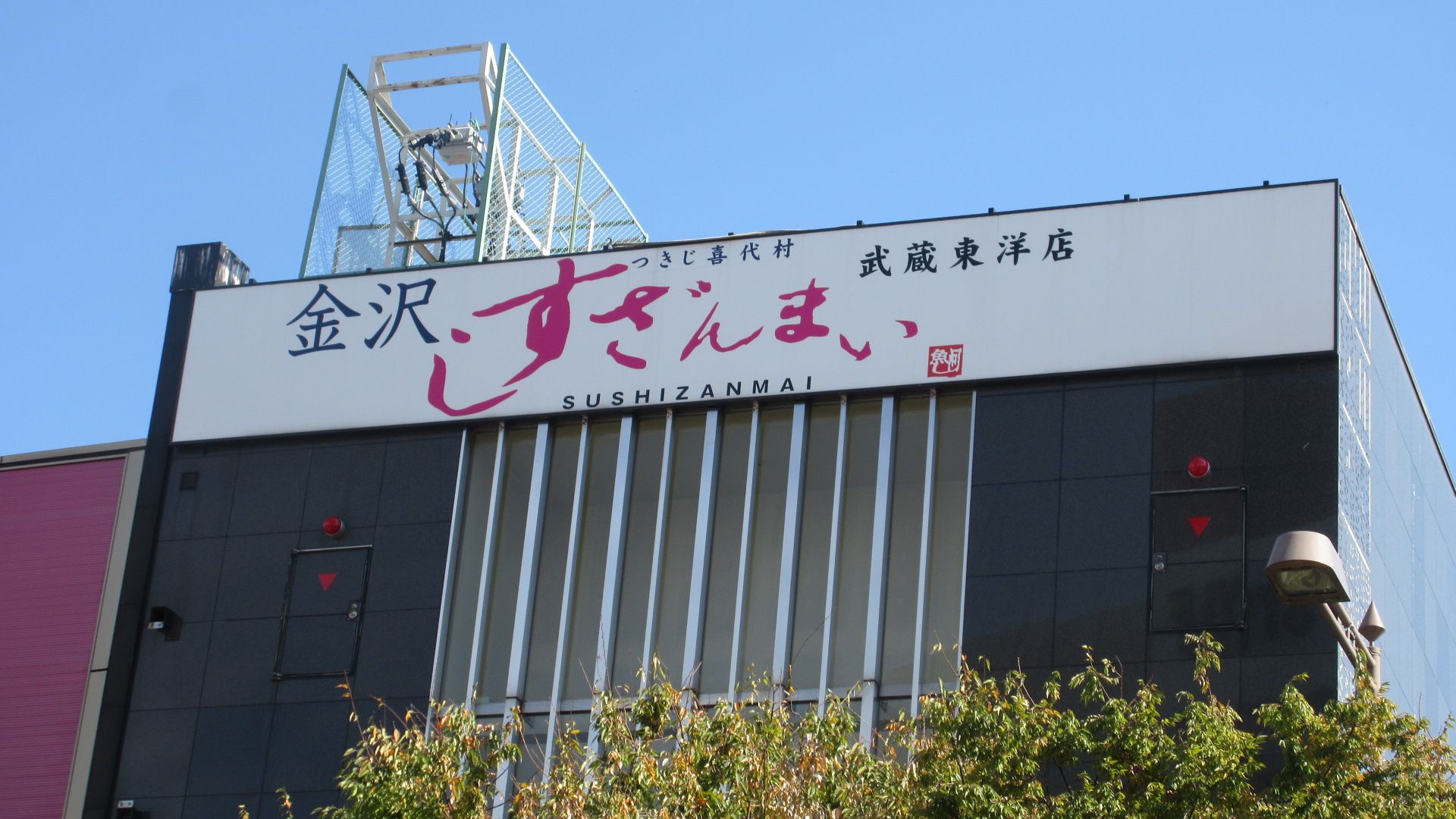 Sushizanmai is my favourite chain of Japanese restaurants with the best one at Tsujiki markets in Tokyo. I have also eaten at their branch in Osaka & Fukuoka.
The market is 10 minutes walk from my hotel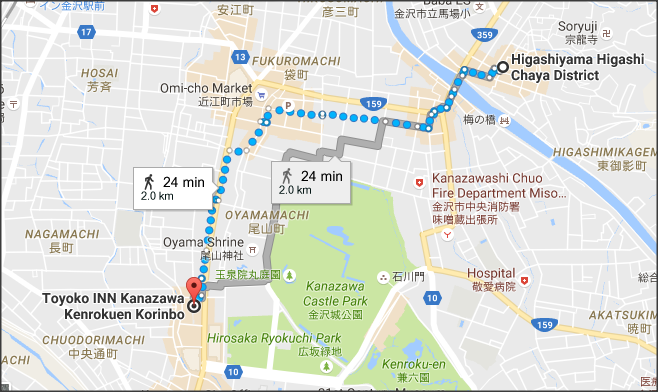 You can take the bus but I prefer to walk.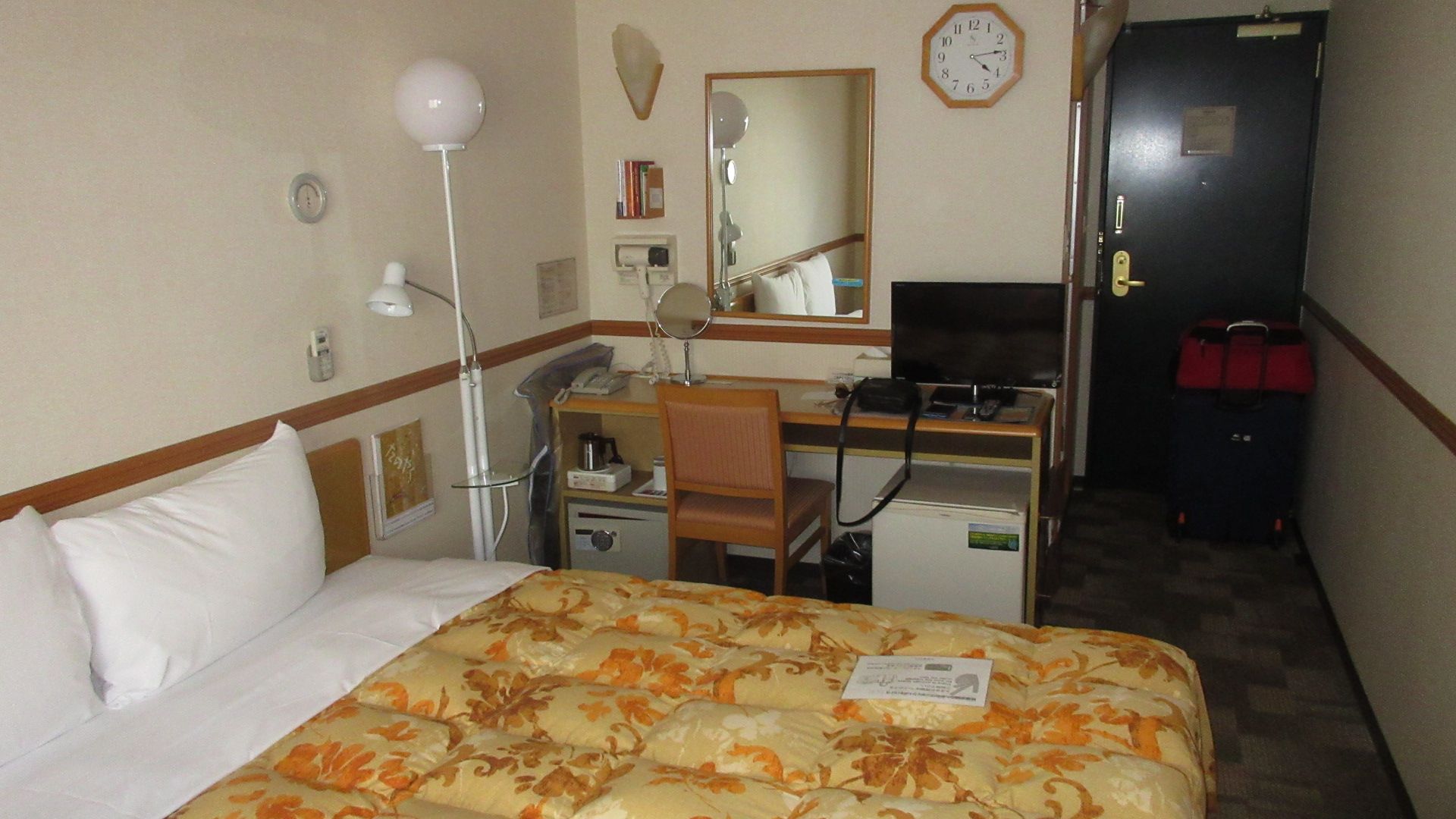 My hotel was great value in a perfect location with free WiFi, book through THIS LINK for an excellent discount.
Thanks for visiting my Sushi Seafood Market Kanazawa photo blog.
Please check out some of the most popular below, and thank you for visiting.
Zagreb Croatia Rio de Janeiro Brisbane River
Great hotel room rates anywhere in the world if you book
through these links below. Book now & pay later.
Plus free cancellation .?
That's all folks
This gallery contains 1 photo.