November 25, 2016 by David Herd
Two-story Chaya houses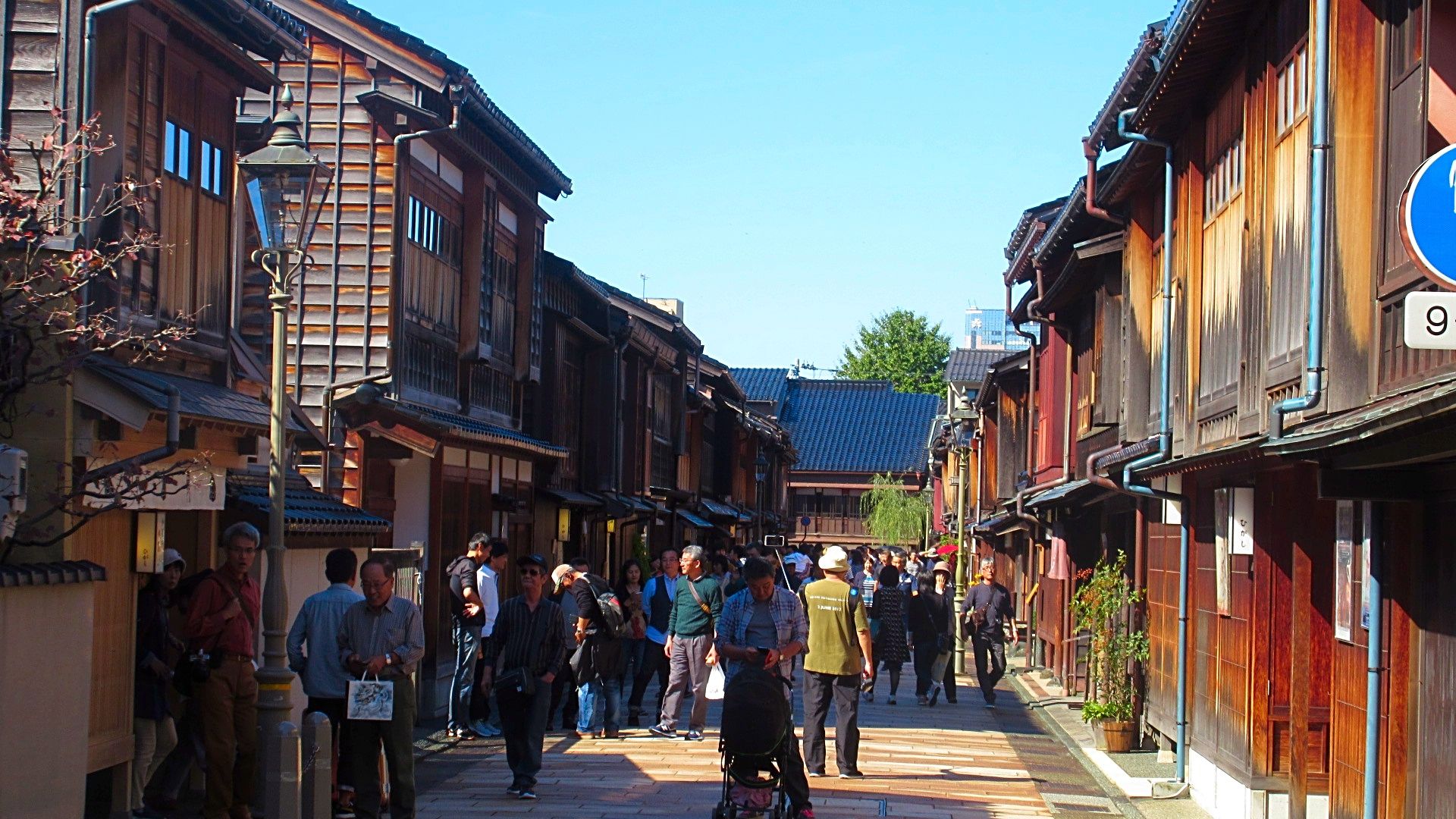 Old Japanese Geisha Town Kanazawa, Higashi Chaya is one of three similar districts in Kanazawa. The cities tourism department holds a Geisha show in these Chaya districts every Saturday. Another district is Kazue-machi which is featured in another post.
Higashi Chaya District Kanazawa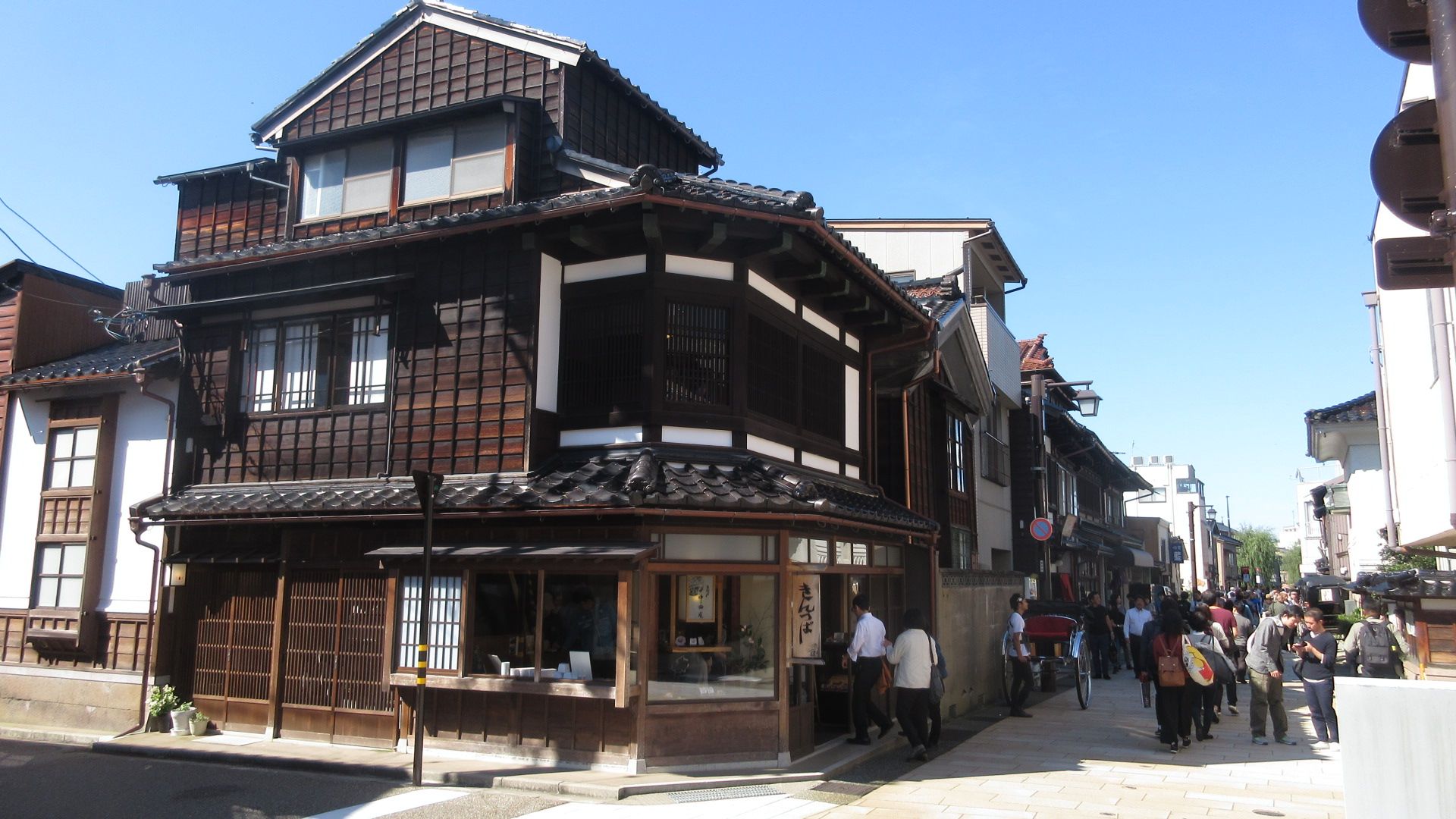 A chaya house has a beautiful lattice called "kimusuko" on the walls of the ground floor.
A close look at the lattice
Hopefully the rather large body of the well fed FiveStarVagabond does not stop you getting an idea of the "kimusuko".
Old Japanese Geisha Town Kanazawa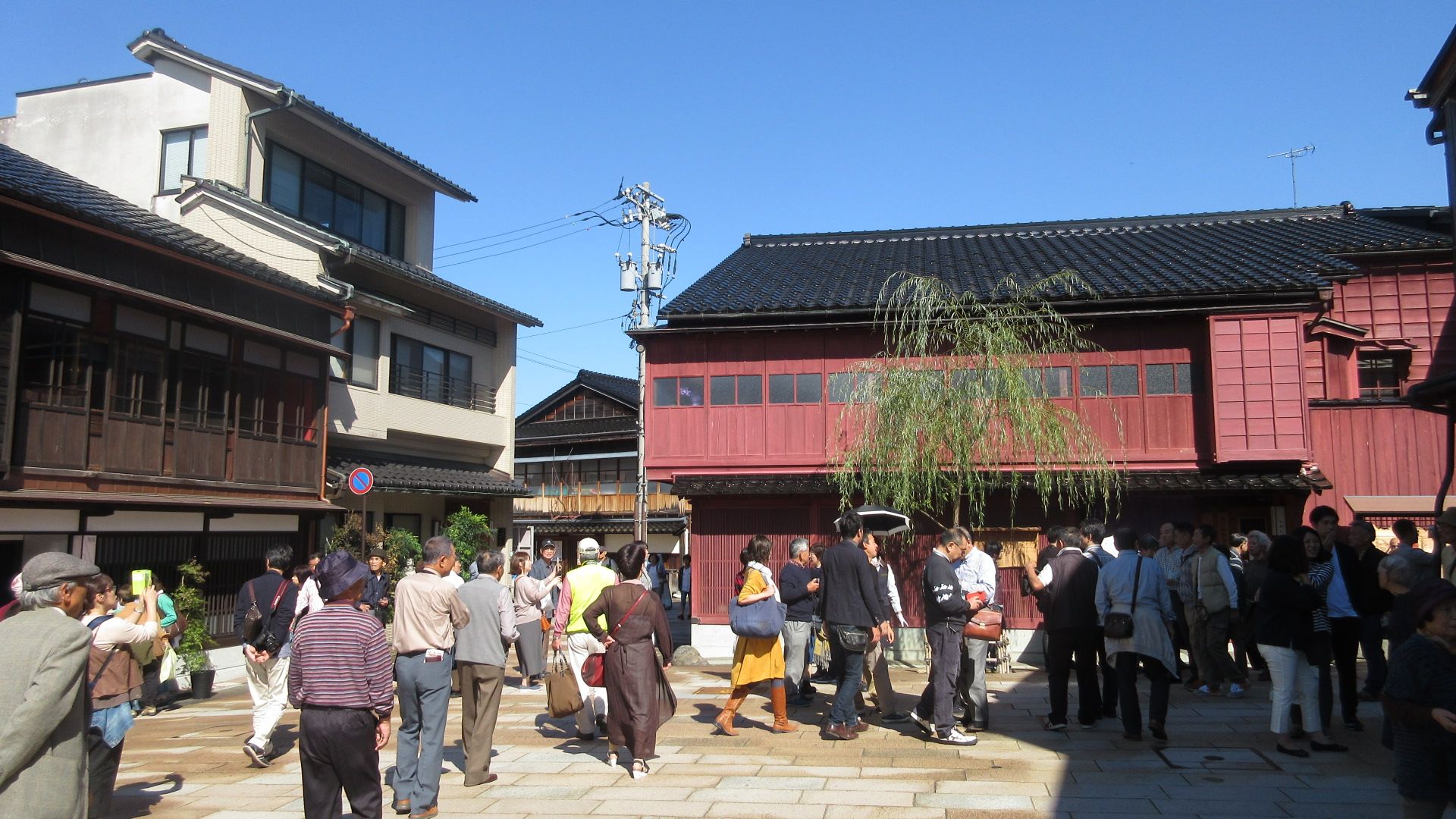 I'm guessing this is probably where the Geisha girls perform every Saturday.
A couple of locals sharing a happy moment.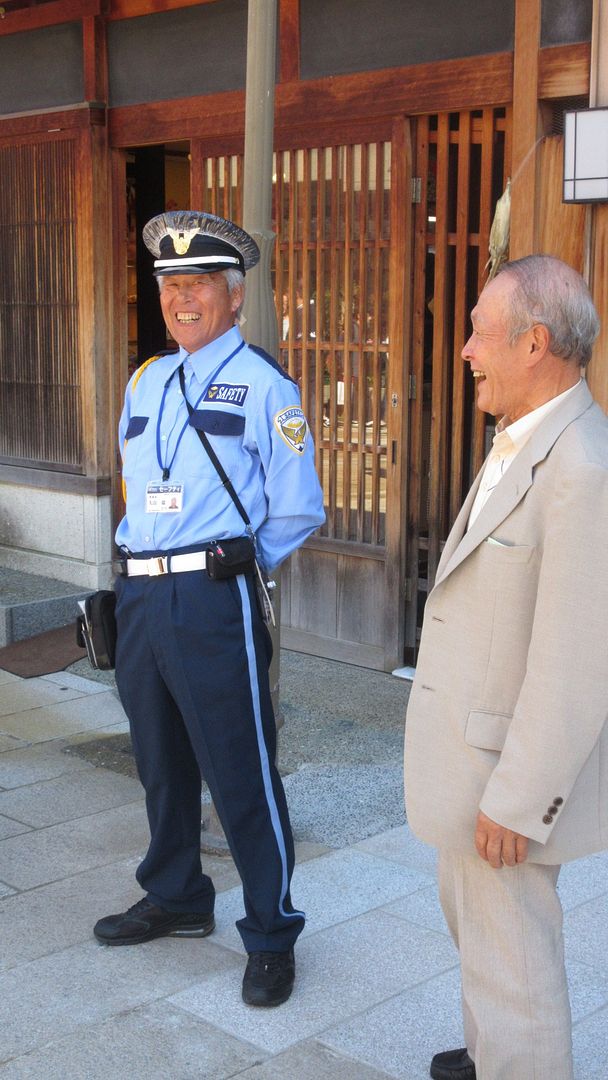 The chaya houses used to be in central Kanazawa but were moved into four districts away from the city centre in 1820.
Photo opportunity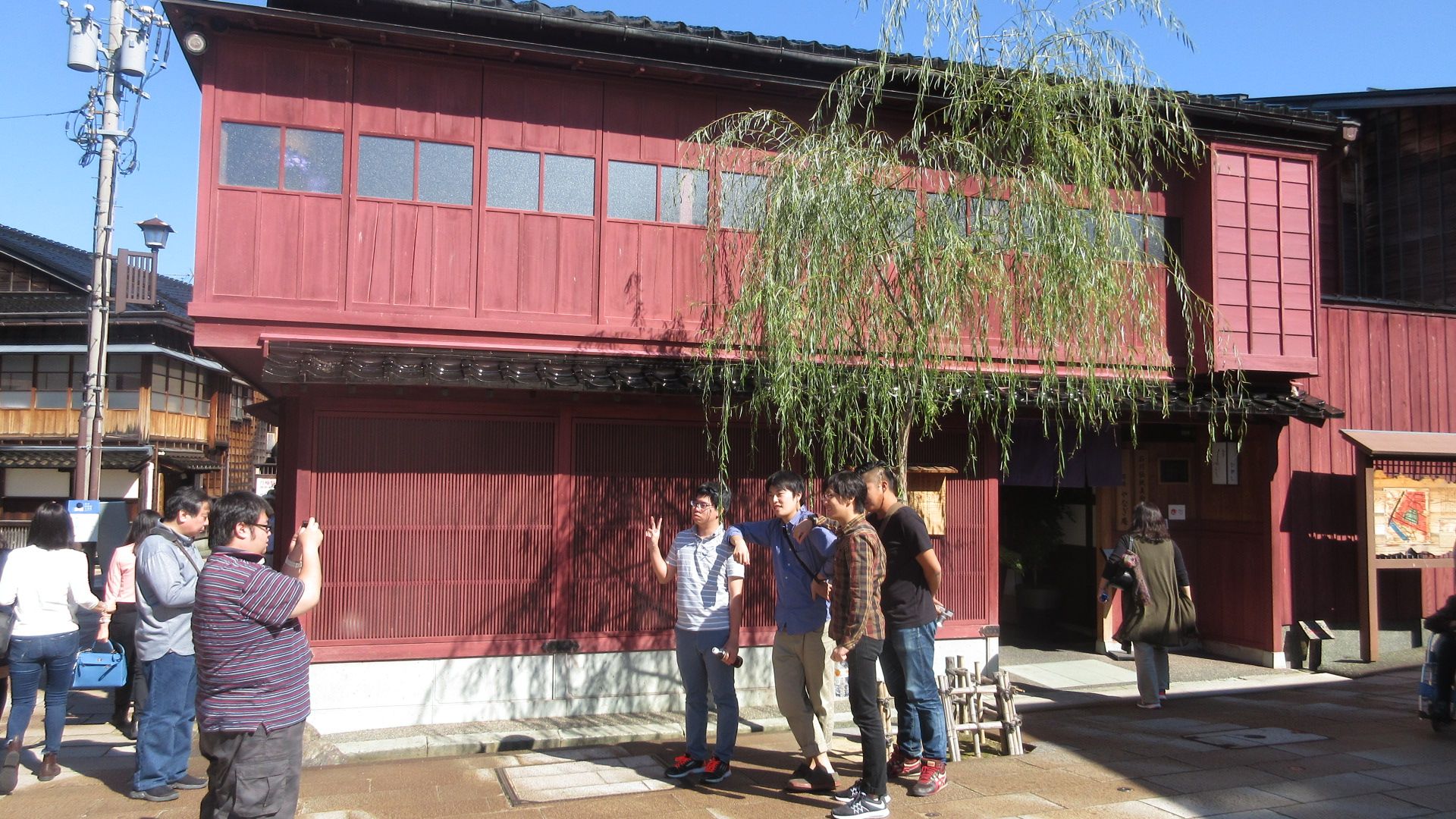 We all love photos to help us remember these wonderful places.
Hello boys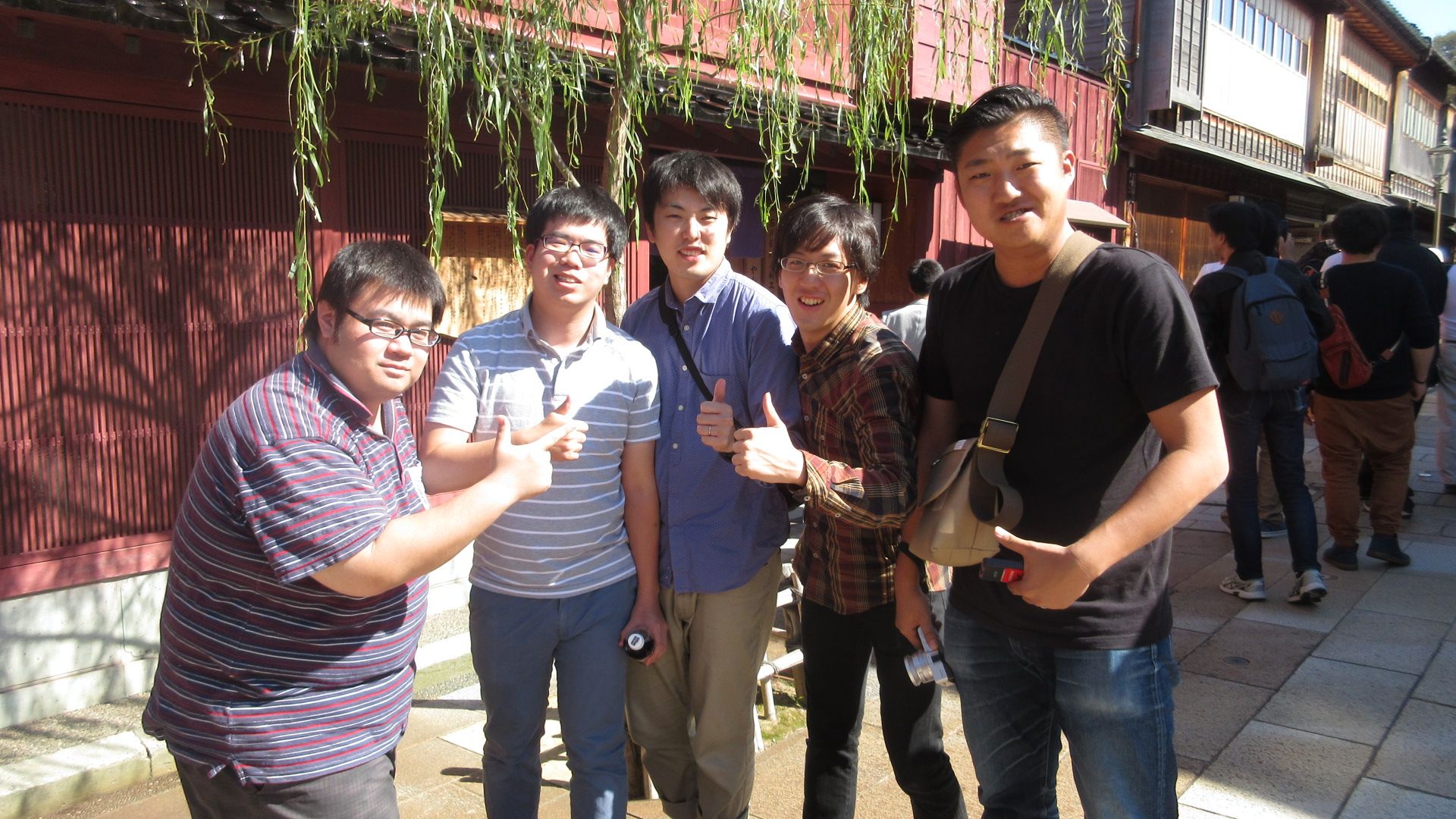 I'm sure the big guy on the right had an Australian accent.
Smile please
TripAdvisor rate the Higashi Chaya District 3rd out of 167 things to do in Kanazawa so naturally the tourists (including myself) flock here with their cameras.
Magnificent blue sky
How lucky was I to have this beautiful sky?
My hotel was great value in a perfect location, book through THIS LINK for an excellent discount.
Time to relax with an icecream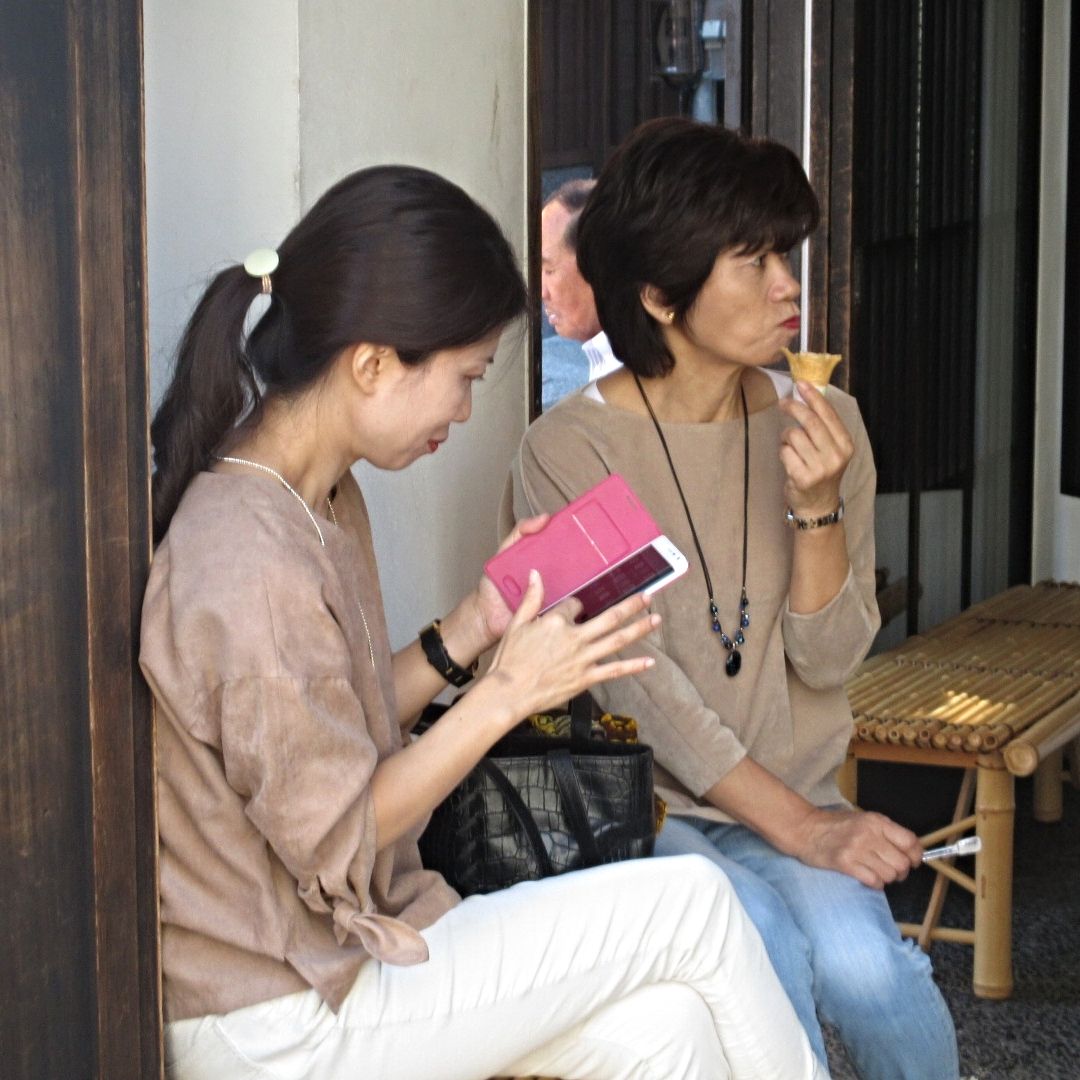 A rather unique tradition in Kanazawa is to sprinkle edible gold leaf on top of ice cream and other food. Check out my Omicho Fresh Food Market Kanazawa photo blog for other examples.
Higashi Chaya District Kanazawa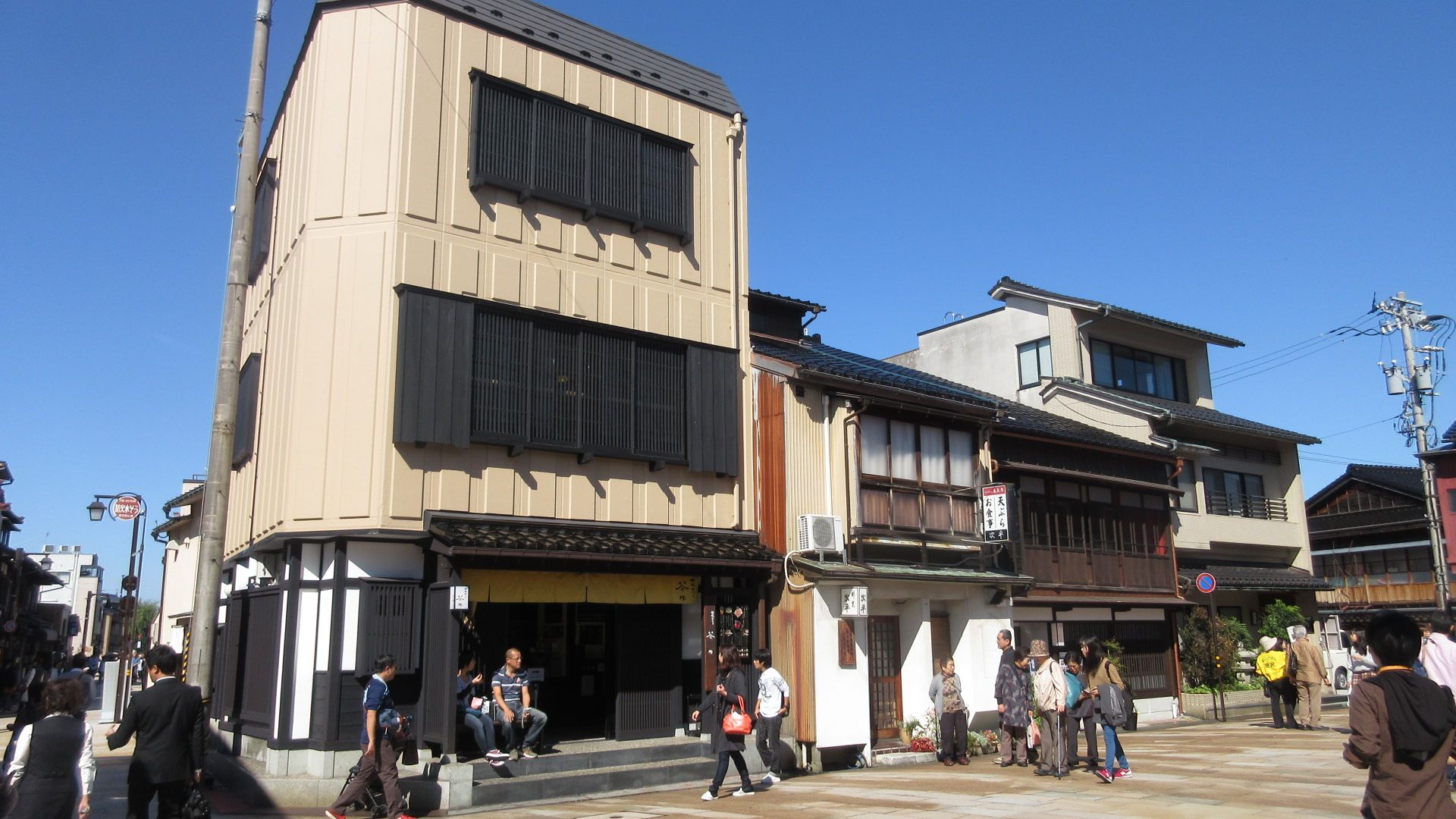 This whole area along with Kazue-machi which is close by, and Gion in Kyoto have been designated as Japan's cultural assets.
Just across the bridge is Kazue-machi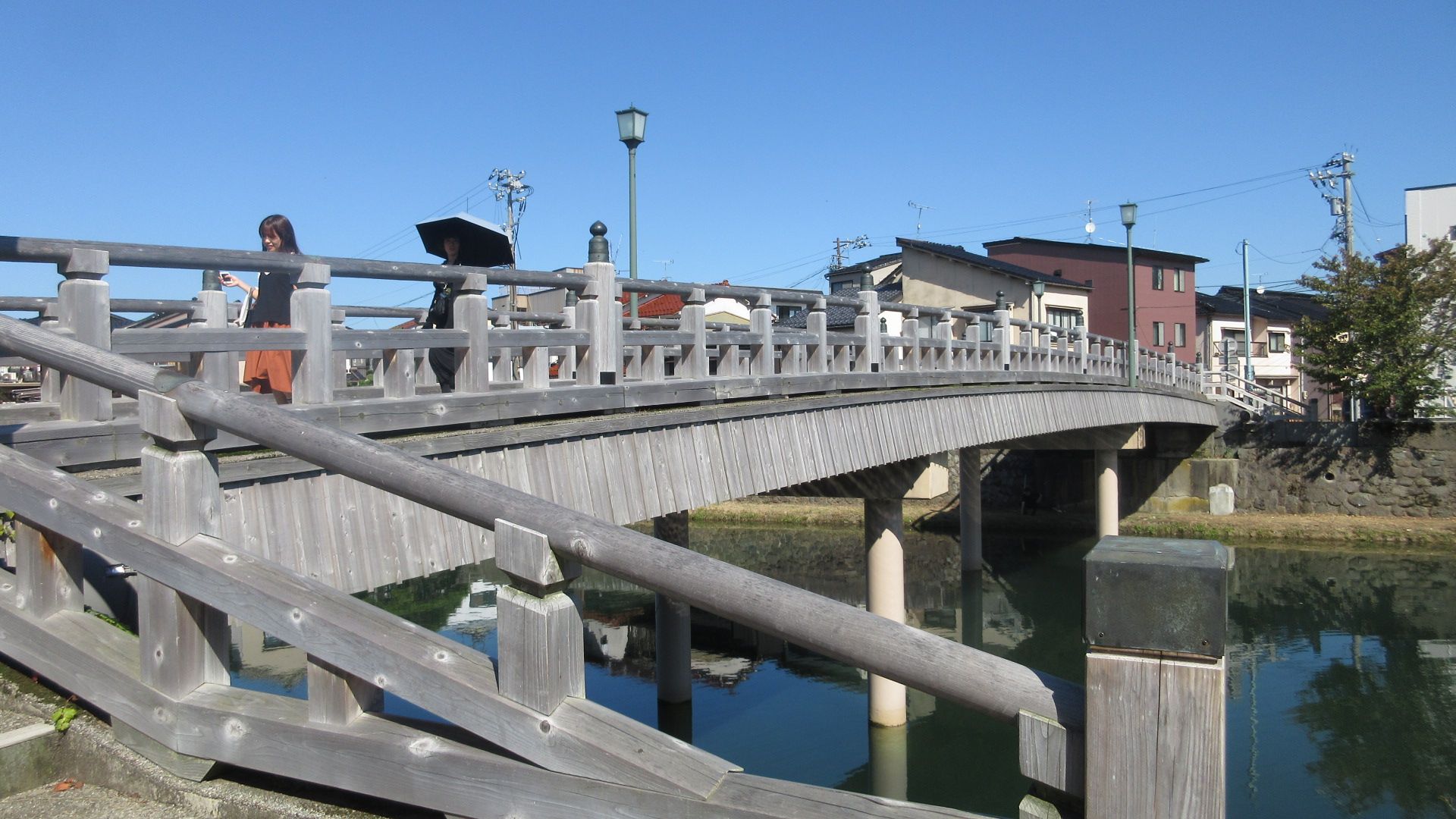 Kazue-machi overlooks the Asanogawa river.
sound of drums
The noise seemed to be somewhere up on the hill so I took some narrow winding steps up to the top. I was so lucky to be in the right place at the right time, I was walking through Kazue-machi, the old geisha district located along the river between Asanogawa Ohashi Bridge and Naka-no Hashi Bridge, when I heard these fabulous drums.
More great homes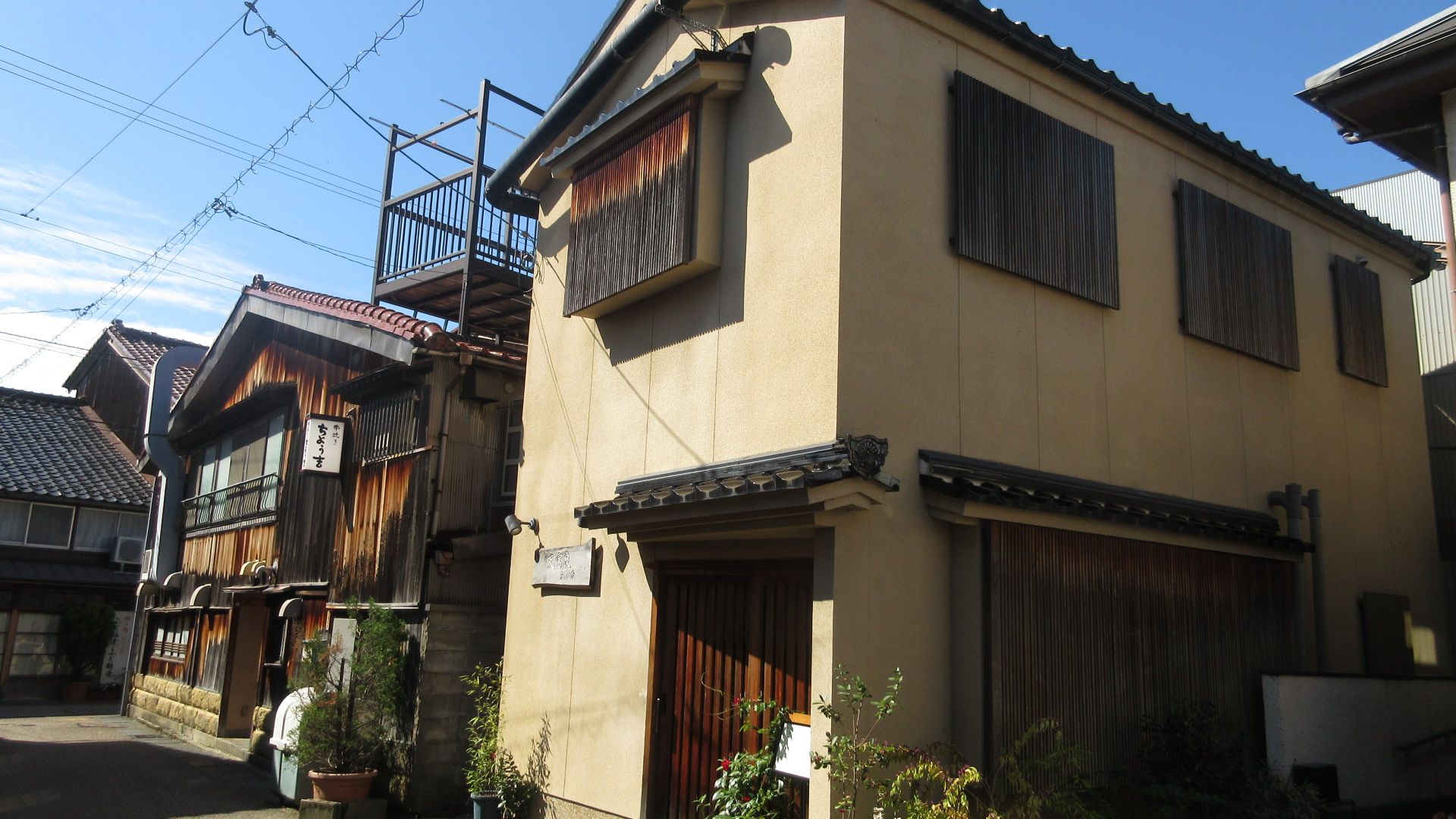 Higashi Chaya District Kanazawa really has quite a wonderful unique style.
If you are feeling lazy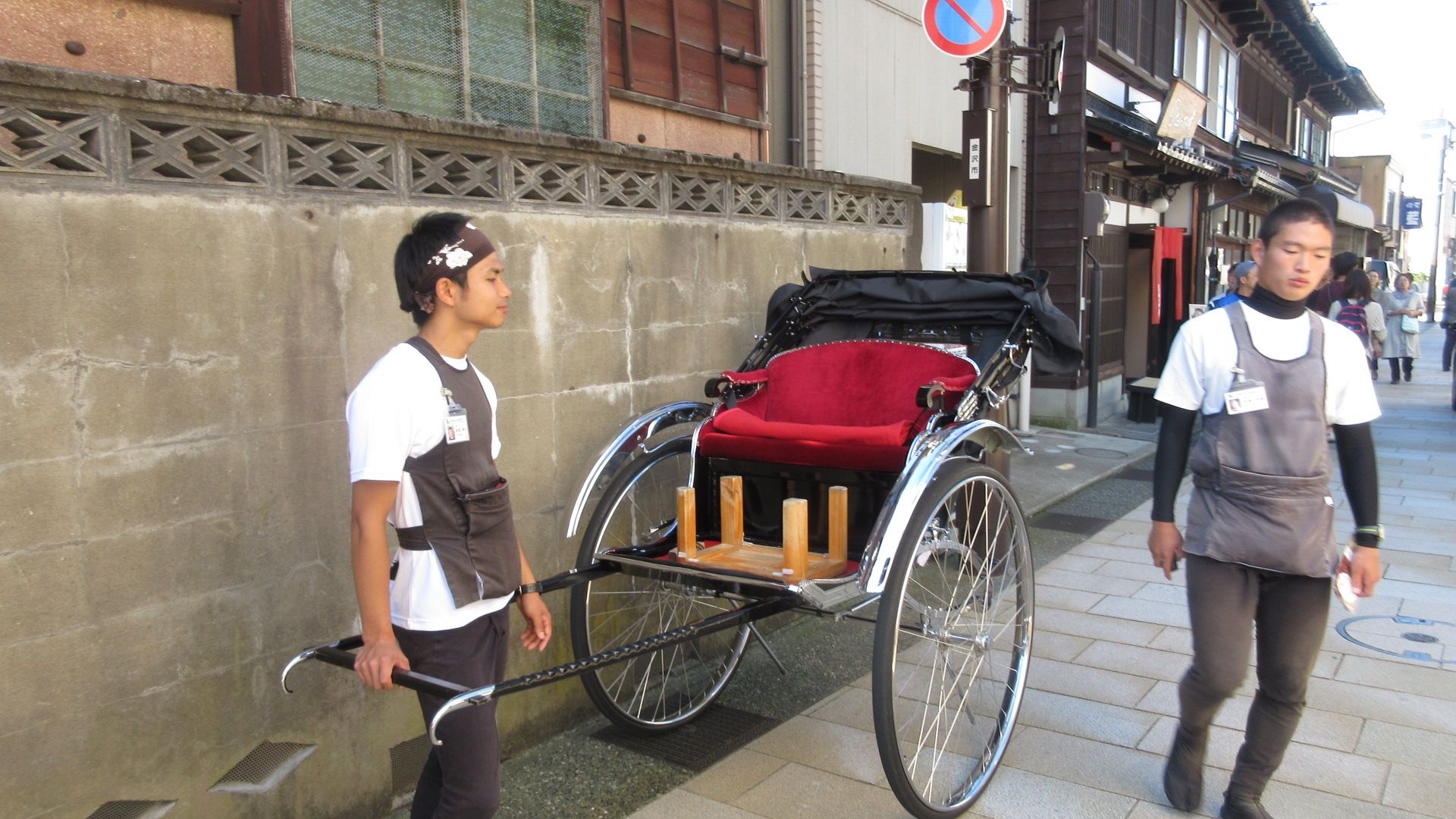 These guys are at your service. 🙂
But first lets negotiate the price. 🙂
It seems like a very friendly negotiation.
Lovely shop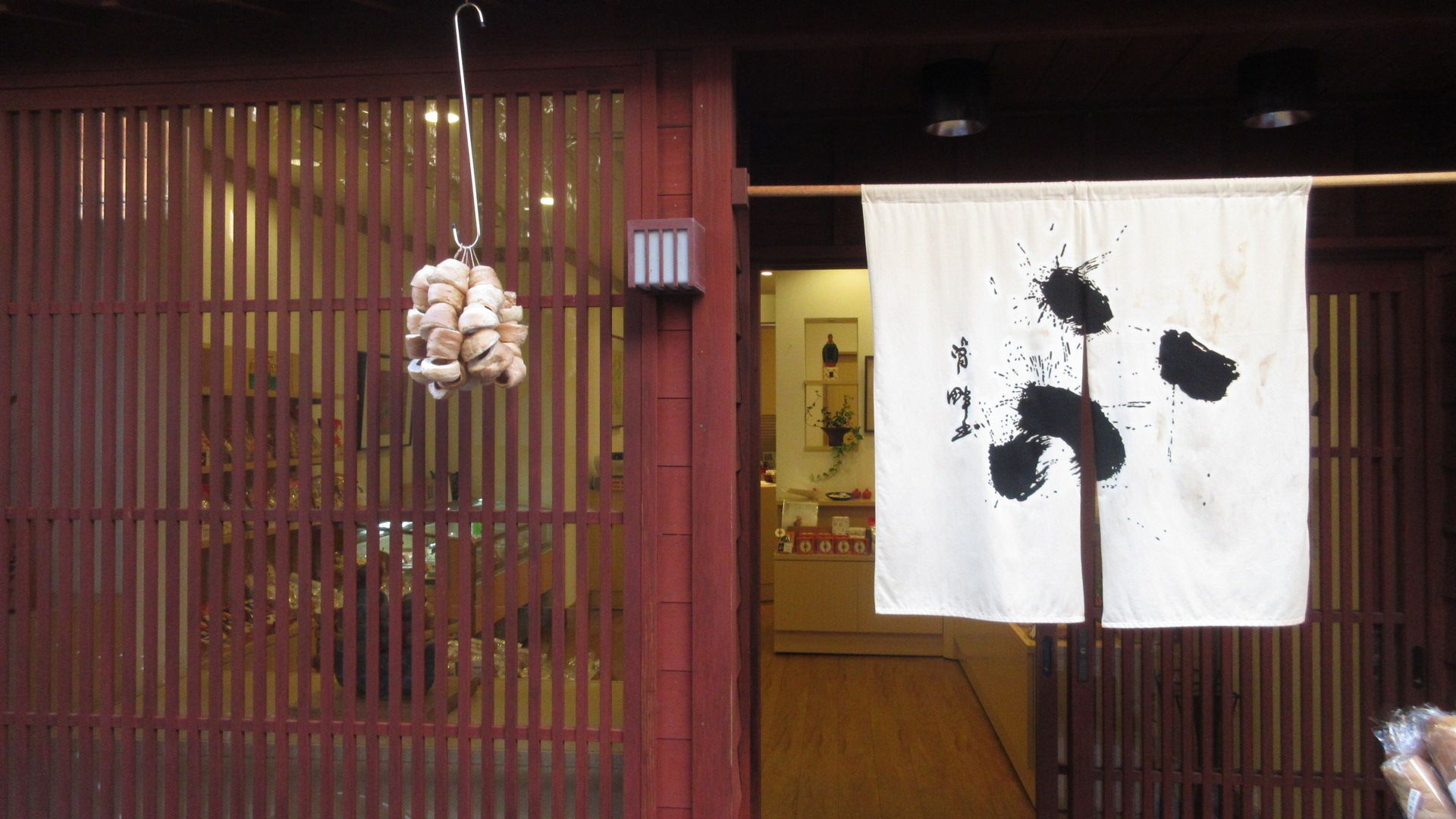 Lots of nice shops & tea houses in Higashi Chaya District Kanazawa.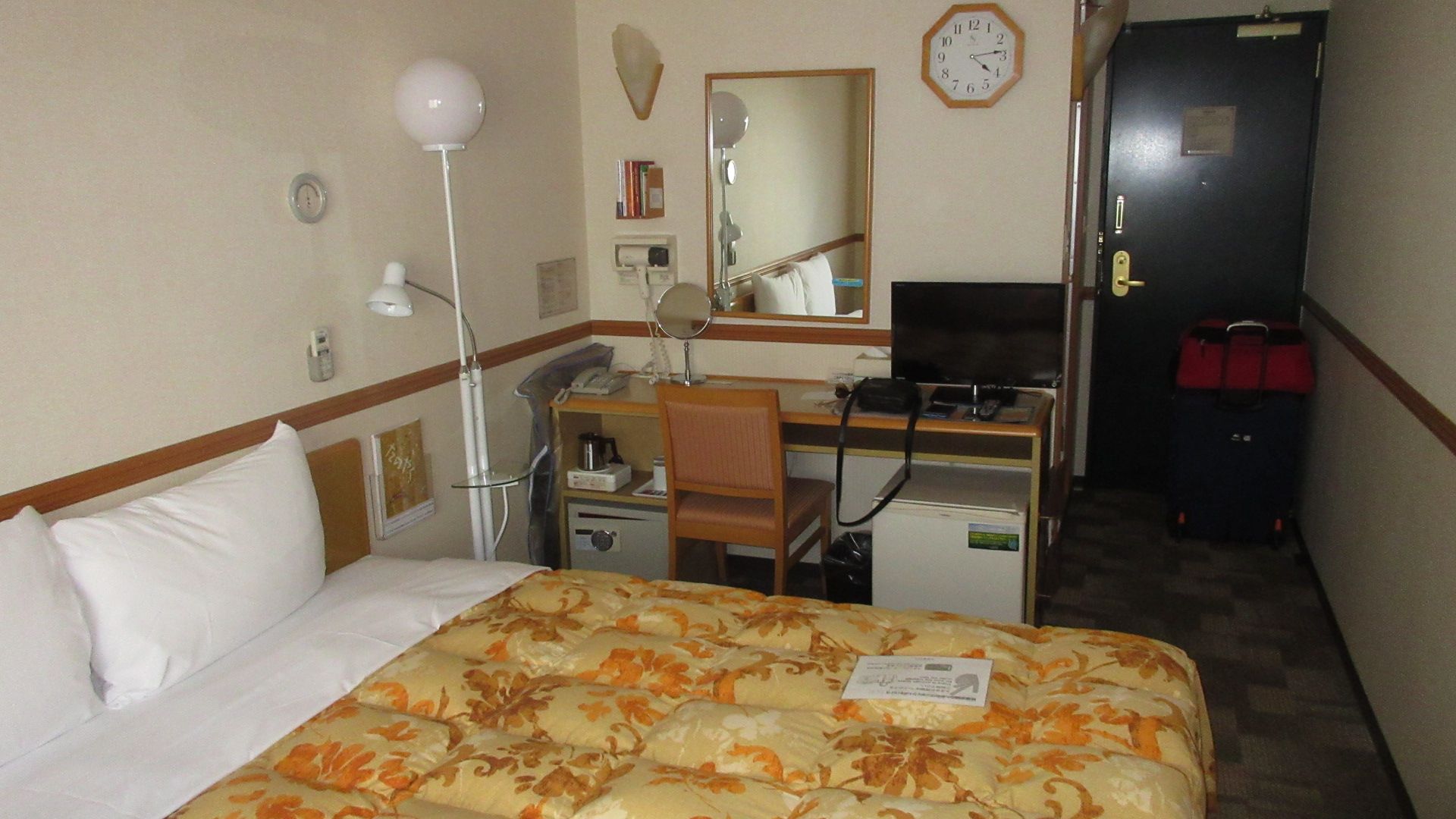 My hotel was great value in a perfect location, book through THIS LINK for an excellent discount. Make sure you are in the downtown one, it's more convenient than the one near the station.
You can take a bus but I prefer to walk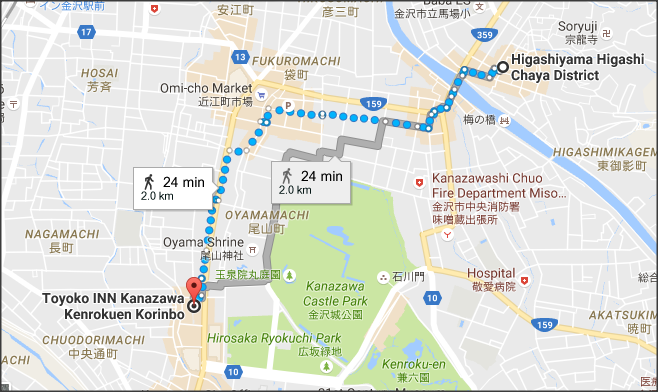 Thanks for visiting my Old Japanese Geisha Town Kanazawa photo blog.
Checkout some more of my terrific blogs on the links below.
Menton Pattaya Storms Shibuya Tokyo
Hong Kong Florianopolos Dubrovnik
Great hotel room rates anywhere in the world if you book
through these links below.
That's all folks
This gallery contains 1 photo.