November 5, 2016 by David Herd
On the shores on Kinko Bay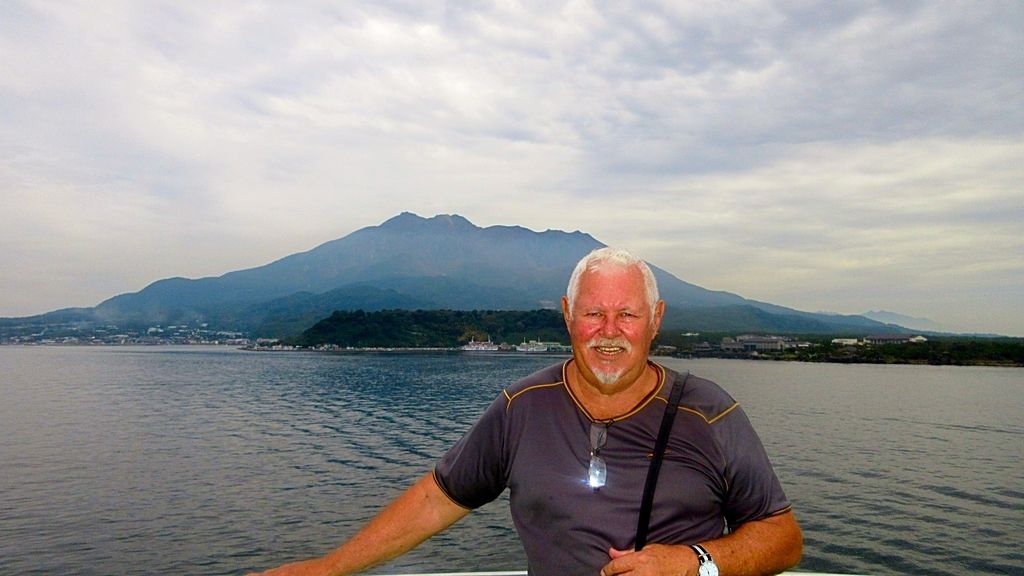 Kagoshima Japanese seaside city on Kyushu Island, is the capital of Kagoshima Prefecture. It's well known for Sakurajima, an active volcano that faces Kinko Bay. Once set on an isolated island, the volcano became connected to the Osumi Peninsula after an eruption in 1914.
A very interesting city
Lots to see & do, sadly the weather was not kind to me so I didn't get to see as much as I would have liked.
Some very cute cars
Japan is a great country for producing interesting vehicles, here is a very cute example. It reminded me of the great little "drive yourself" cars I saw in Yokohama last year.
Helpful Docomo staff
I had some trouble with my sim card that I purchased in Tokyo, these lovely people at Docomo shop in Tenmonkan really went to a lot of trouble to help me out.
Did I mention the wonderful food?
I was so impressed by the great food in Kagoshima, this restaurant was called Unagi no Sueyoshi & specialised in eel.
Covered arcades
Hundreds of shops & restaurants in the Tenmonkan shopping arcade which has a roof to provide shade from the sun and also protection from the volcanic ash from Mount Sakurajima. There are retail stores, boutiques, & restaurants selling traditional Kagoshima food.
Ferry to Mount Sakurajima
Just a short inexpensive boat across Kinko Bay.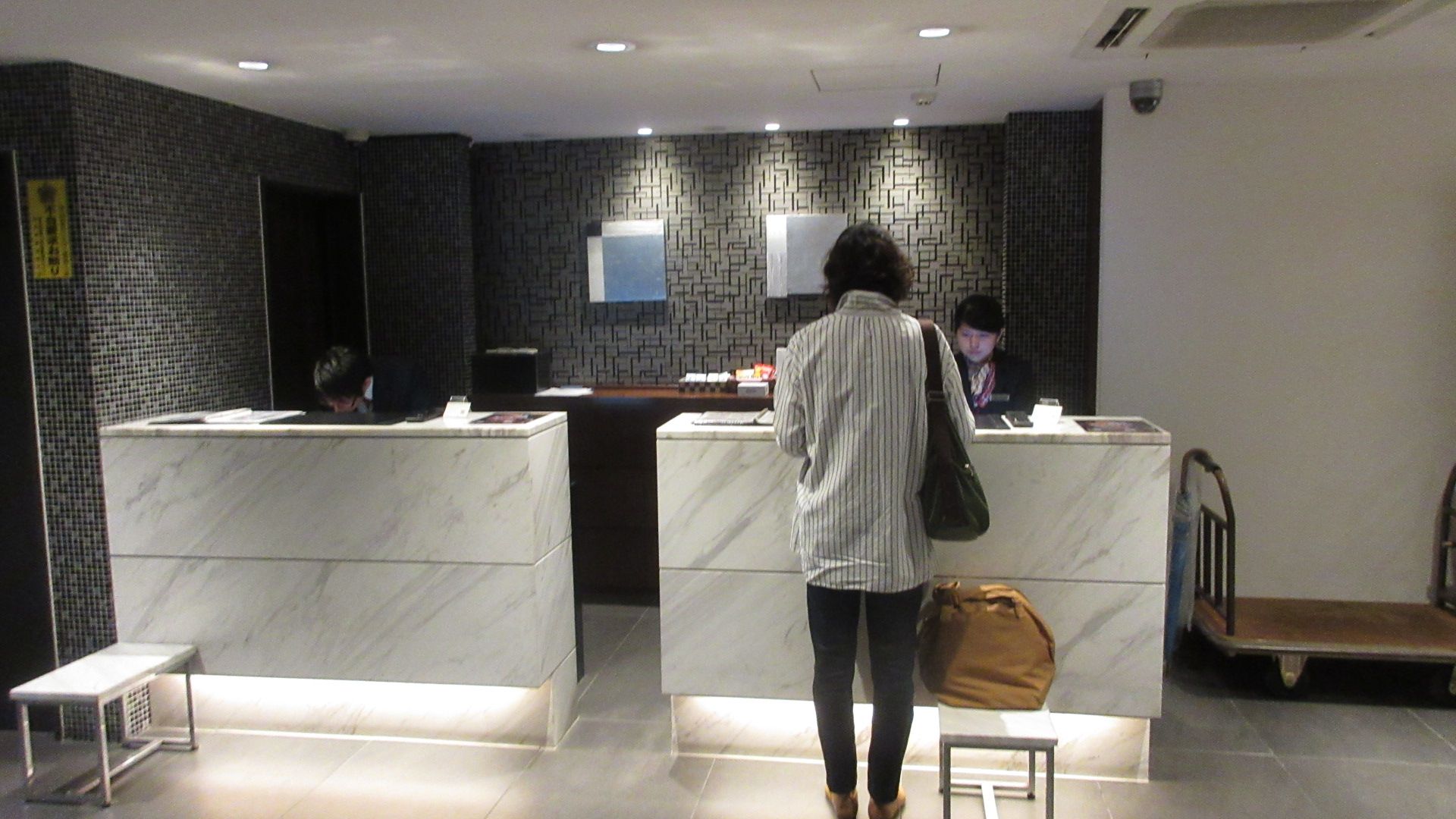 My hotel was only 10 minutes walk to lots of restaurants & the ferry terminal, a great location and a great room rate if you book through THIS LINK.
Japanese hotels have everything you need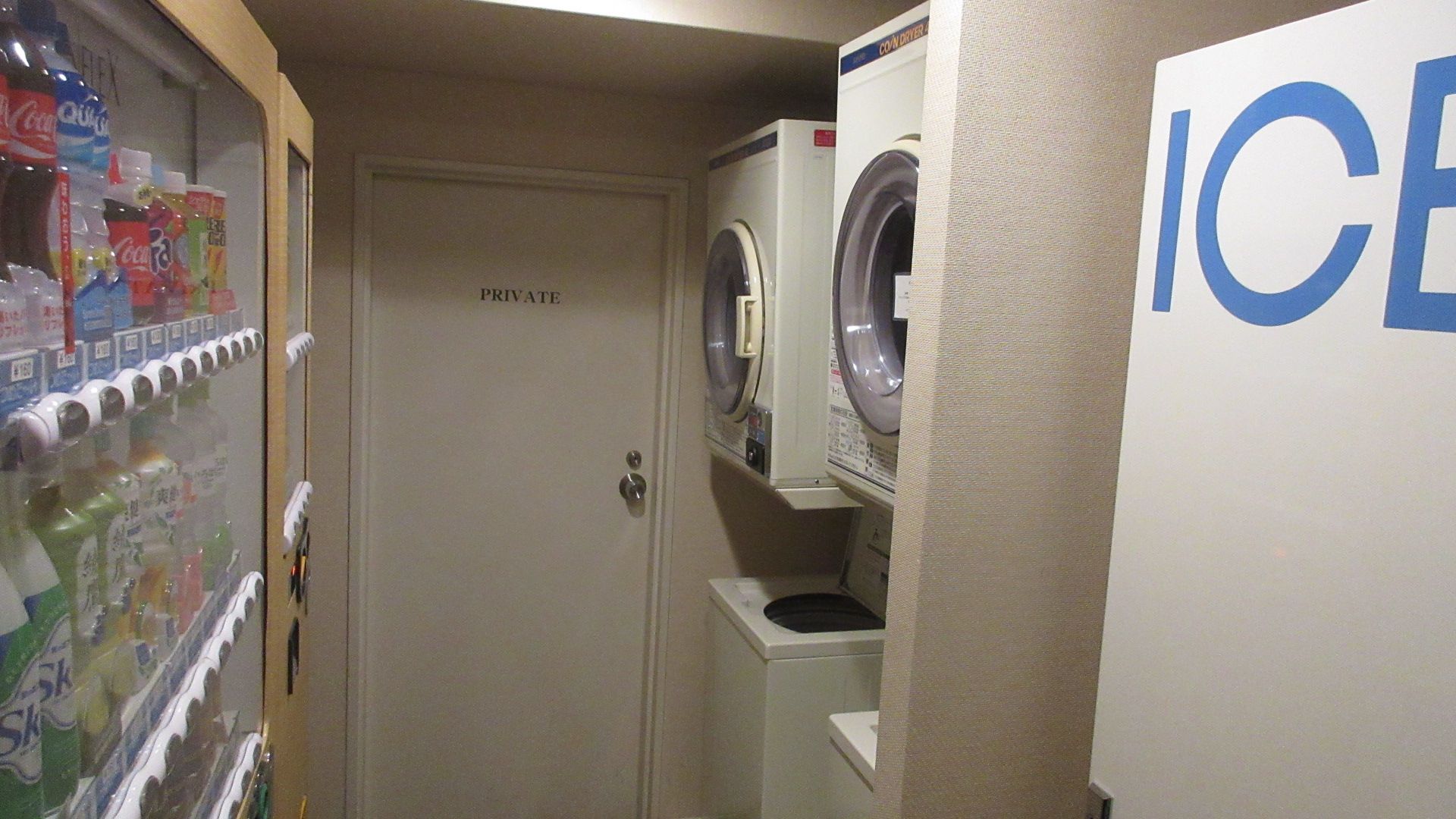 The only thing to keep in mind is most of the budget hotels won't let you check in until 3 or 4pm. So best to time your arrival around then.
Of course you can buy cold beer 24/7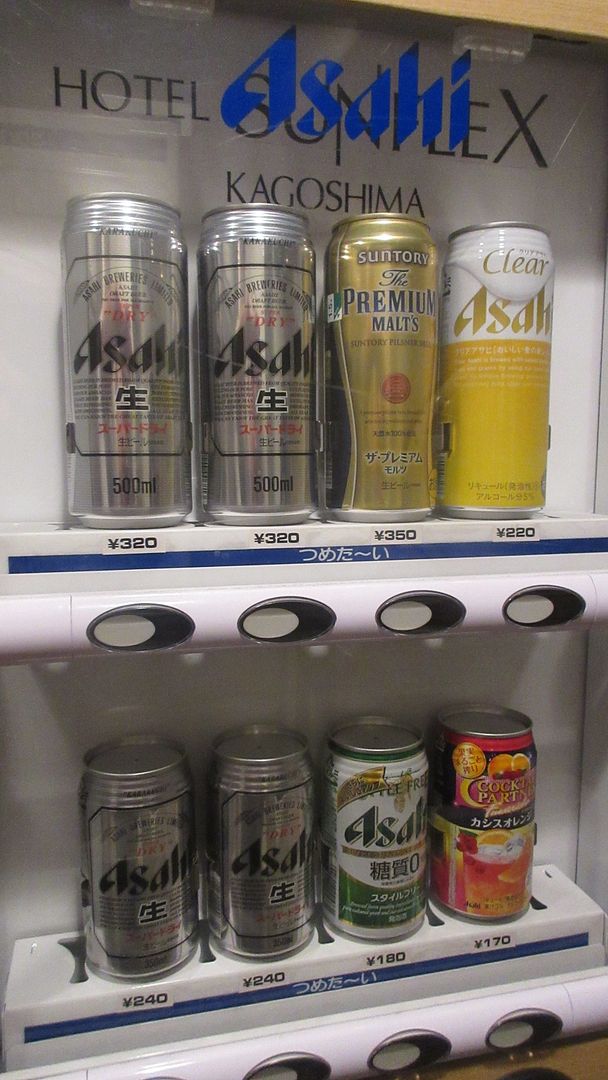 Unlike the nanny states in Australia you can buy alcohol from vending machines in your hotel. 🙂
Shinkansen
Or Bullet train as it is called in the west transports you from city to city at speeds up to 320 km per hour.
Here is a short video of the Bullet train.
The train is arriving at Hiroshima.
Looks like Sydney Opera House
Kagoshima City Aquarium Kinko Bay has a similar look to the Sydney Opera House. Not nearly as spectacular of course but certainly well worth a visit.
This guy is giving me the stare.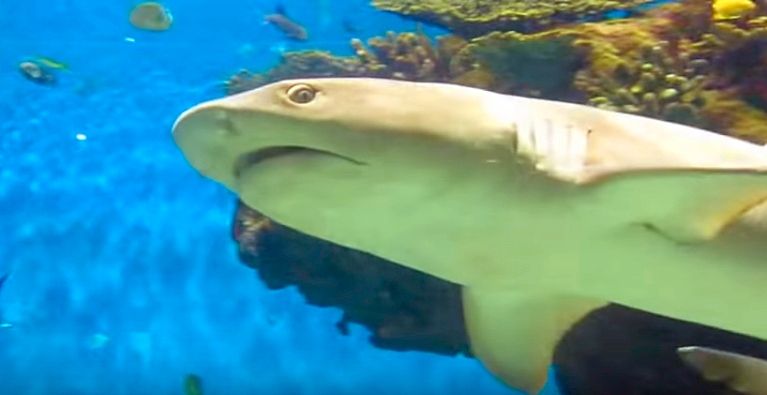 They are so sleek and sinister.
Mount Sakurajima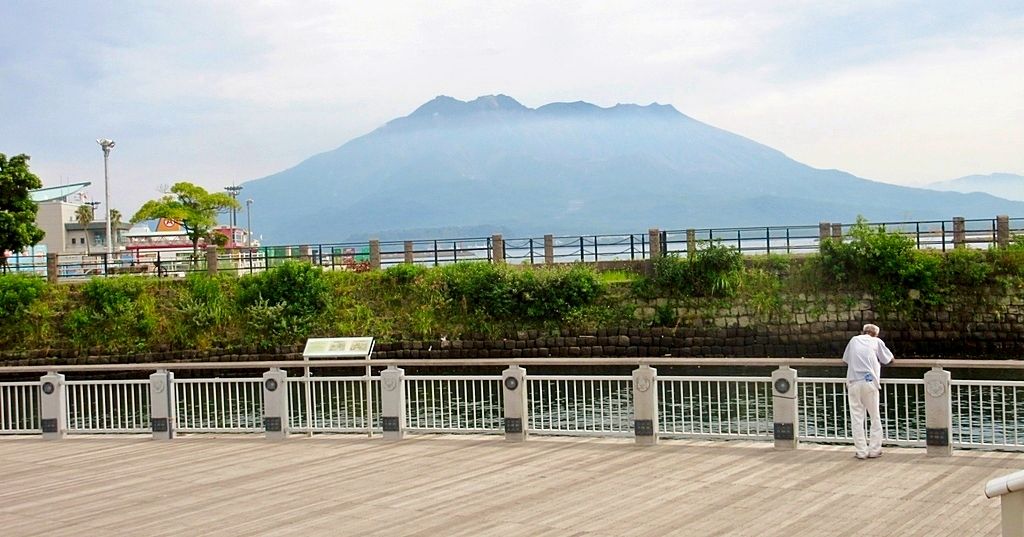 The active volcano dominates the skyline just a 4 kilometres across Kinko Bay.
Plumes of smoke, cracks of lighting and a flow of lava came bellowing out of Japan's Mount Sakruajima in July 2016. Located in a scenic bay on the southern island of Kyushu, this 1,117 meter high volcano has been a sleeping giant for the past three years prior to this fiery spectacle. The incident took place at 12:02 am on Tuesday at the mountain's Showa crater, which resulted in a 5,000 meter high column of ash – but officials say no fatalities have been reported. Credit to STACY LIBERATORE FOR DAILYMAIL.COM Read about it here.
Experts have voiced concerns about the volcanic activity on the Pacific Island, primarily that it could be completely wiped by one massive eruption in the next century – killing all of its some 127 million inhabitants.
Dolphin Port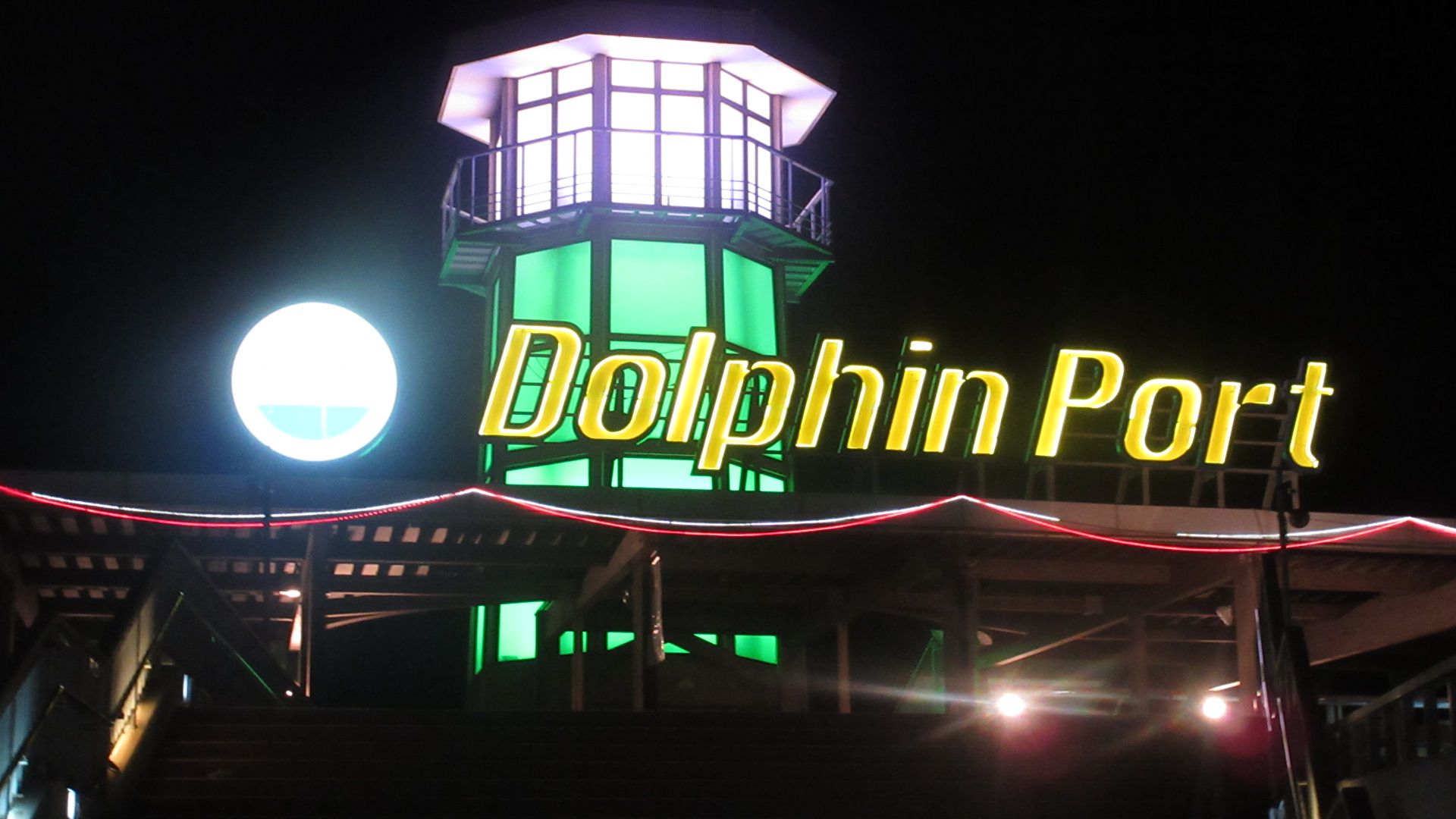 Only 5 minutes walk from my hotel Kagoshima's newest spot "Dolphin Port" opened along the Kinko Bay in April, 2005. Dolphin Port consists of restaurants and shops.
Mekkemon, Dolphin Port
Rated number 5 by TripAdvisor from 2921 restaurants in Kagoshima, this really was the best sushi train restaurant I have ever been to.
Kagomma Furusato Yataimura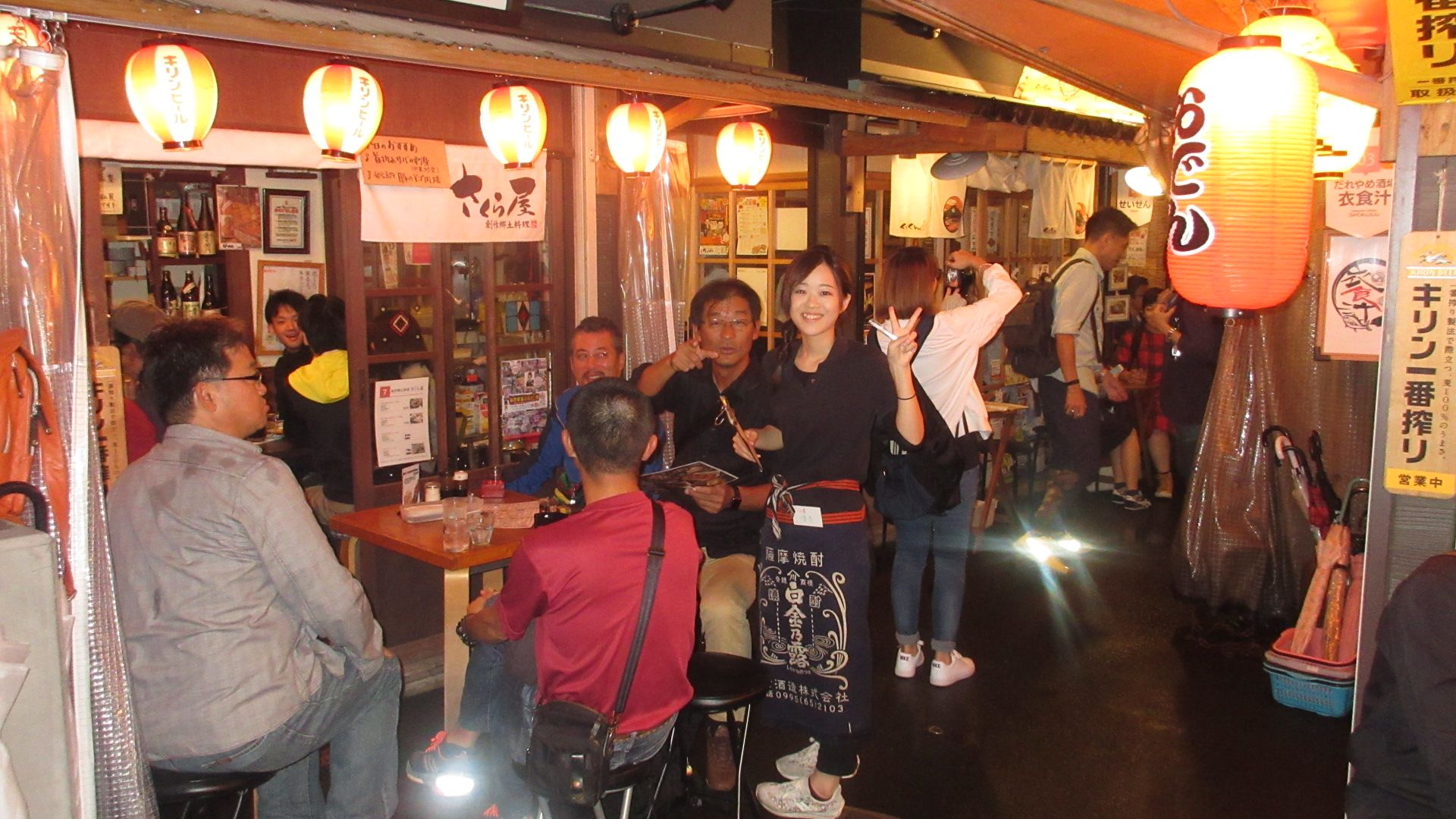 There are 25 restaurants in this little village near the station, each one offers a variety of delicious dishes with ingredients from different areas of Kagoshima.
Overcast & raining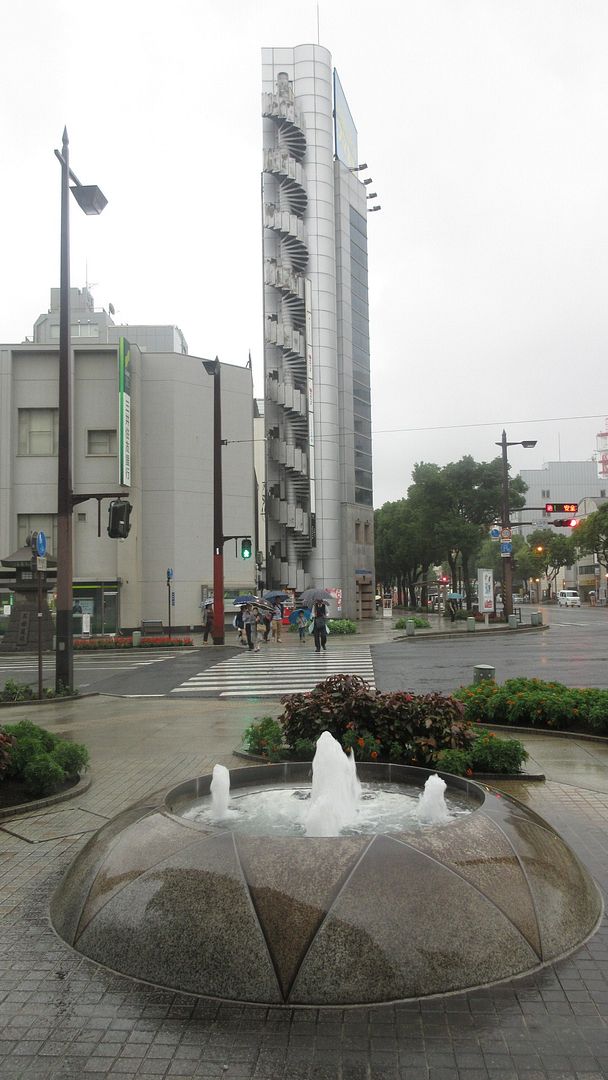 Except for my first day it was overcast & raining for the rest of my stay.
Umbrellas everywhere
In the 3 weeks I was away there was only 3 or 4 days of rain.
Kagoshima Japanese seaside city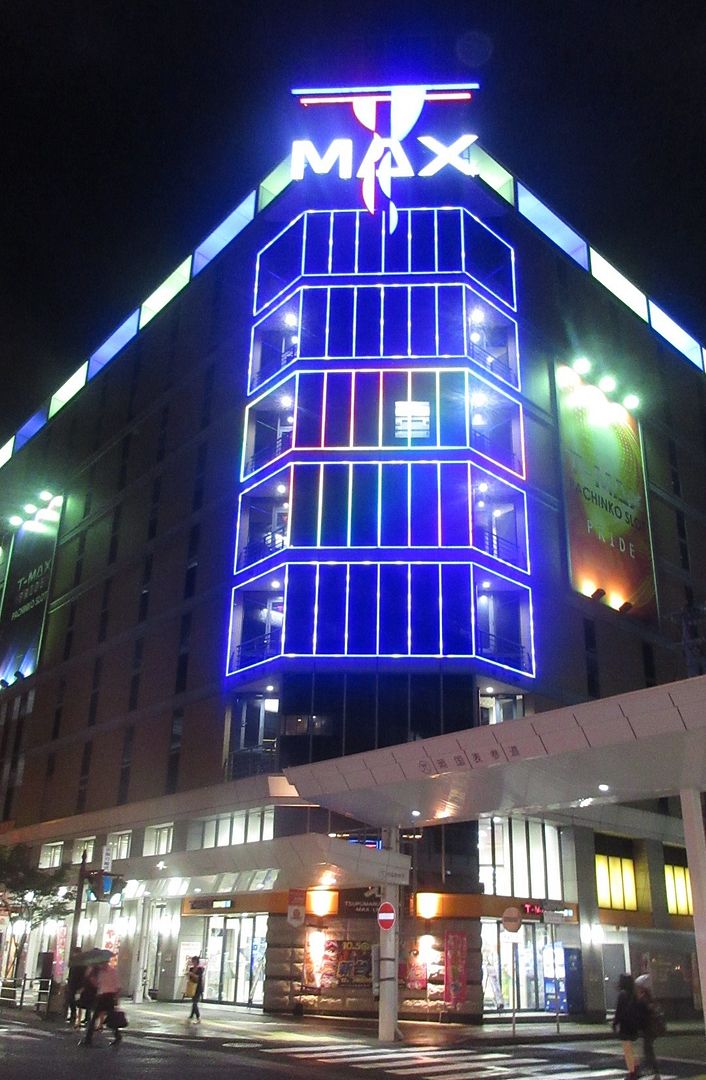 Plenty of lights at night.
That's all for now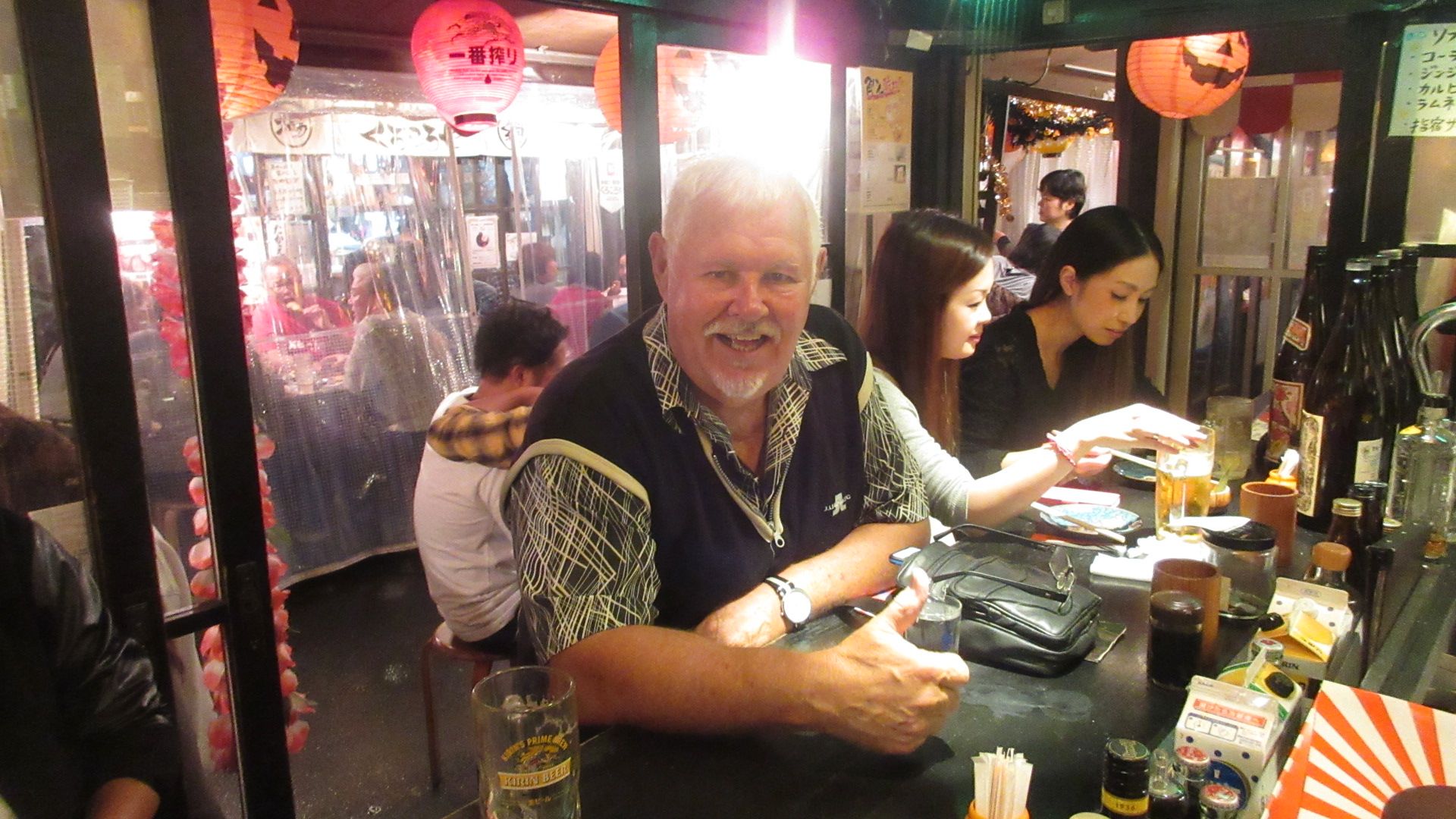 Thanks for visiting my Kagoshima Japanese seaside city photo blog.
Please check out some of the most popular photo blogs below.
Zagreb Croatia Rio de Janeiro Brisbane River
Great hotel room rates anywhere in the world if you book
through these links below. Book now & pay later.
Plus free cancelation .?
That's all folks
This gallery contains 2 photos