November 13, 2016 by David Herd
Two Kilometre circumference
Ohori Park Fukuoka Kyushu Island is one of the most popular attractions in this northern Kyushu city. There are 3 separate islands connected by stone bridges.
Ohori Park Fukuoka Kyushu Island
Families with children & pets flock to this peaceful paradise in the heart of the city.
Feeding the ducks in the park
It's a battle here between the ducks and the pigeons.
Feed the ducks or ride the ducks
Some choices here for you to relax out on the lake.
Stone bridge in Ohori Park
Ohori park was built between 1926 and 1929, the design is similar to the famous West Lake in China.
Art in the park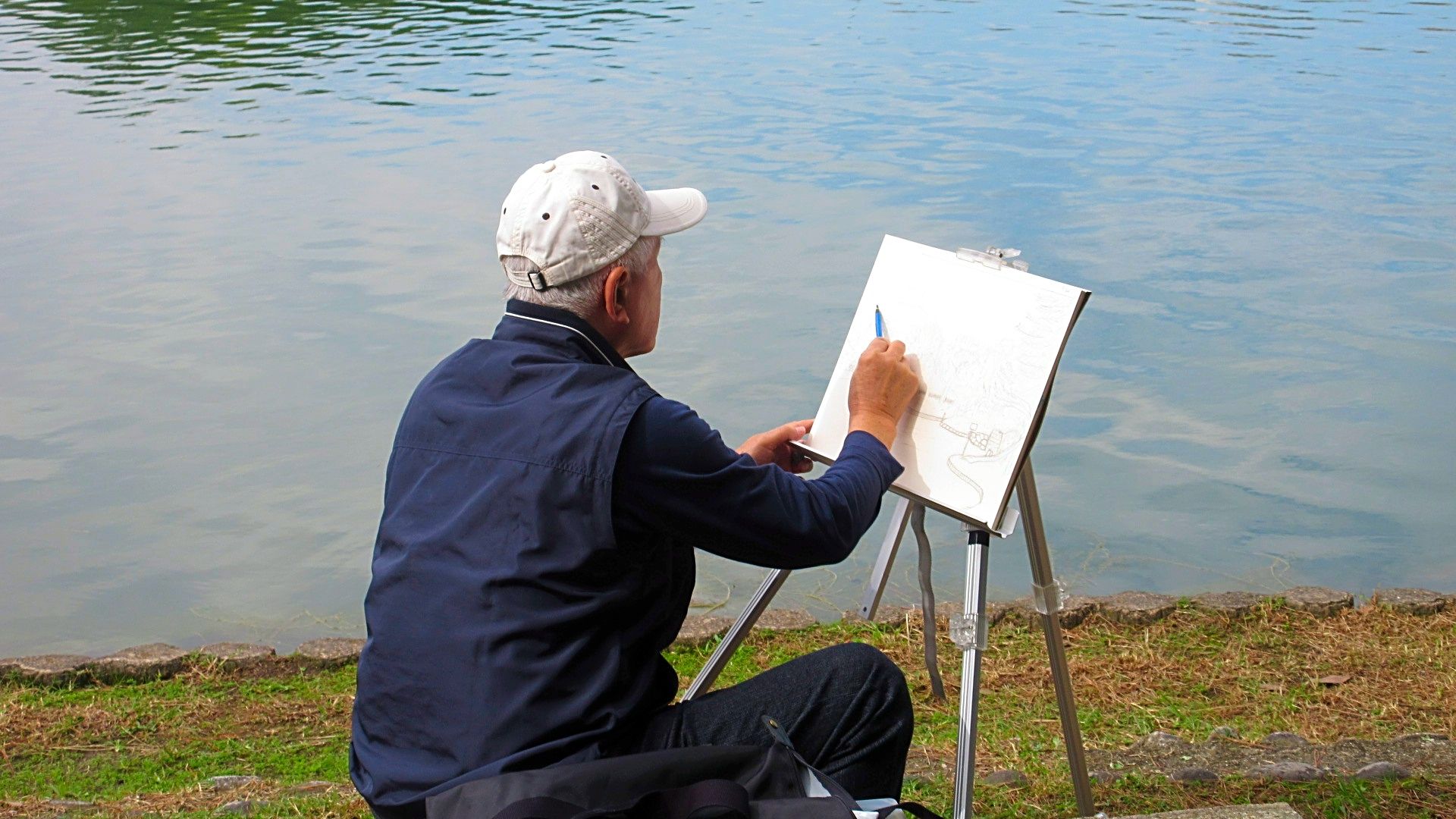 The tranquil atmosphere of Ohori park was highlighted for me by the number of artists sitting quietly capturing the beauty of their surrounds. One exception to this was a jolly fellow who continually sang rather loudly while he painted. 🙂
A picture of concentration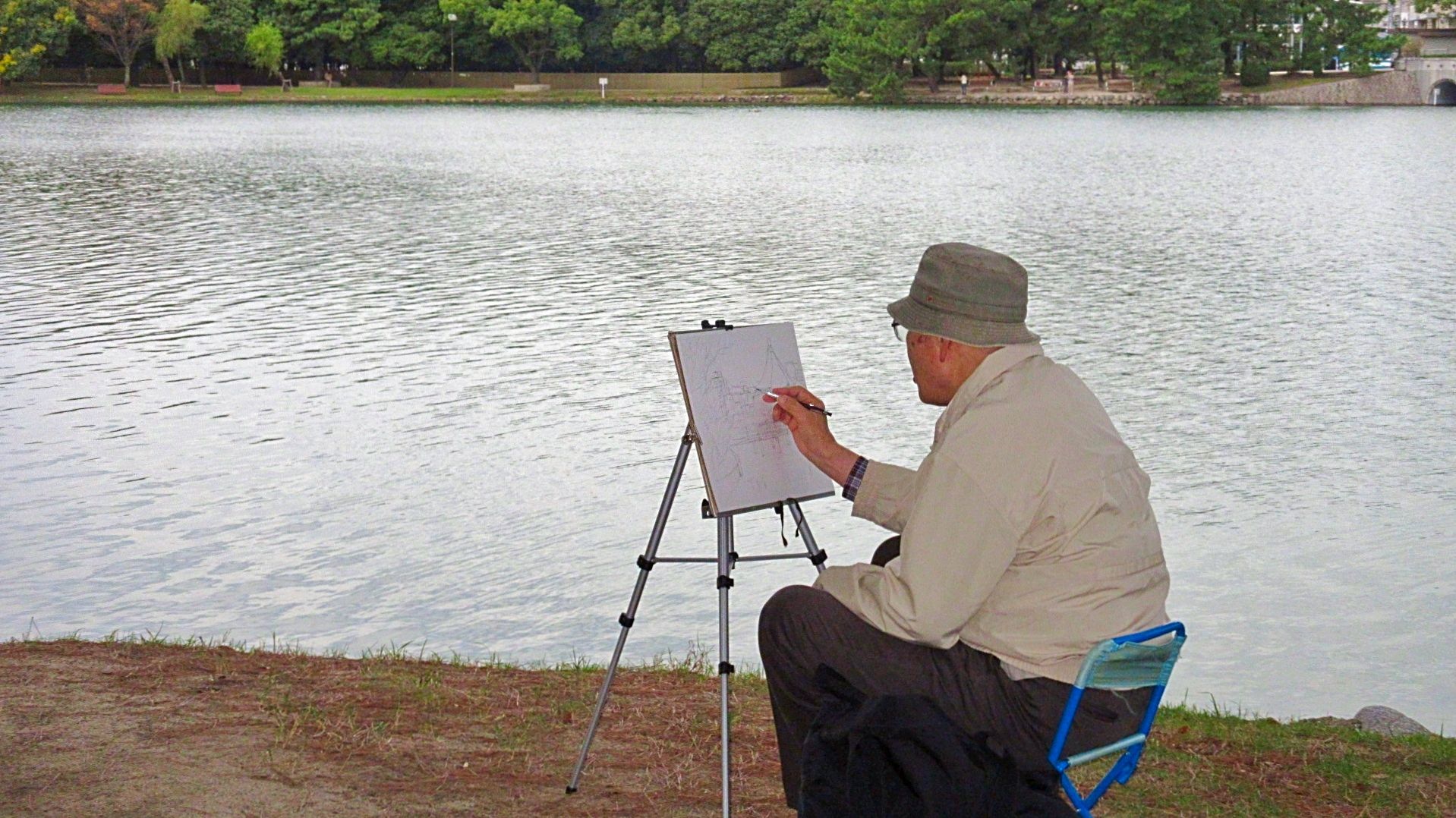 Painting beside the lake in Ohori Park seems like a perfect way to relax and fully appreciate your surroundings. Nearby is Fukuoka Art Museum and the Japanese gardens which certainly add value to this lovely urban oasis.
Ohori Park Pavilion
Every August there is a fireworks festival here in the park. Local Fukuoka people absolutely love their wonderful Ohori Park & use it regularly.
Cafe & restaurant
Nice spot overlooking the lake to enjoy lunch, coffee or a few cocktails.
A beautiful serene urban oasis
You can't help being impressed by this wonderful park in the heart of a busy modern city. Originally opened in 1929 & people will still be enjoying this 100 years from now.
Hotel Ascent is in a perfect location for exploring the city, & it is adjacent to Tenjin station. For a very good discount just book through THIS LINK.
Ohori Park Fukuoka Kyushu Island is only 2 station & 4 minutes away be train from Tenjin station.
Please check out some of the most popular below, and thank you for visiting.
Zagreb Croatia Rio de Janeiro Brisbane River
Great hotel room rates anywhere in the world if you book
through these links below. Book now & pay later.
Plus free cancellation .?
That's all folks
This gallery contains 2 photos