August 15, 2016 by David Herd
Upton Street Bundall
 Boomtown Bundall Gold Coast Australia was where I lived for 21 years until October 2011. The north end of Upton Street was residential with some luxurious waterfront homes including mine, while the southern end is full of shops, offices & factories.
Boomtown Bundall Gold Coast Australia
90% of anything and everything I needed to purchase over the years I could find in Upton St.
The Corporate Centre
Around the corner in Bundall Road is the iconic Corporate Centre.
Bundall Road near Crombie Avenue
A couple of the Bundall Road prestige office buildings.
A financial planning company at 80-82 Upton St, Bundall, I knew Alex many years ago in the late 8os when his office was in Southport. I remember him as a keen golfer who enjoyed a beer.
The Good Guys
Another huge Queensland discount electrical store.
Adult toy shop
Here is where you can buy all those adult toys & accessories to put some buzz back into your sex life.
Right across the road
For those lonely guys here is Silks one of the local brothels, as I said earlier Upton Street Bundall has everything you could possibly need. 🙂
For all you need to know about the local hookers just follow THIS LINK.
Here's a map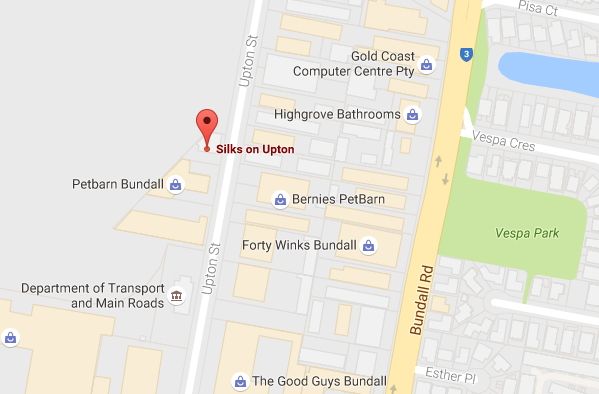 So you guys won't get lost. 🙂
OK, back to reality
This is one of about 3 major lighting stores on Upton Street Bundall.
The race track

Upton St also butts onto the Southport race track which used to be the only track in Australia to host a meeting every Saturday.
Surfers Paradise view from the racetrack.
Masters Hardware
This huge store is quite amazing, sadly however they are currently in the hands of receivers.
Here is an important tip for you
Dr Paul Ferguson is an excellent skin cancer doctor who has been treating me for many years. He is very busy so you need to book a fair way ahead.
The adjacent suburb is Isle of Capri, to find out more just follow THIS LINK.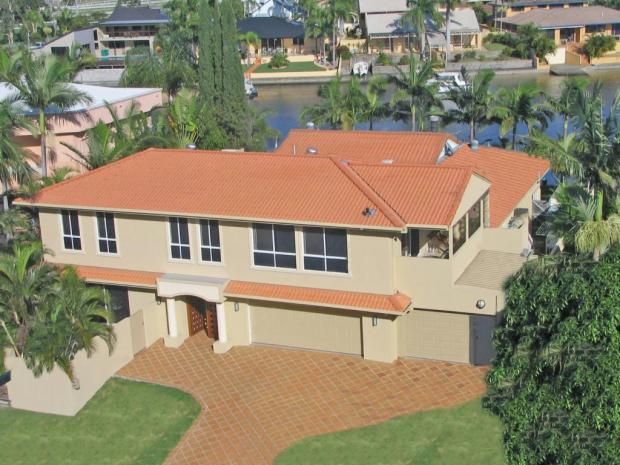 This was my home for 21 fabulous years, I designed and had it built in 1990, added a 2nd story in 2004, which turned out to be a mistake as it made it much harder to sell. However sell it did in October 2011 and one week later I moved to Thailand.
                            Here are some more posts to check out
             Great hotel room rates anywhere in the world if you book
                  through these links below.  Book now & pay later. ?
That's all folks
This gallery contains 2 photos