September 13, 2016 by David Herd
The big move to QLD post is my personal photo history, not part of my travel blog.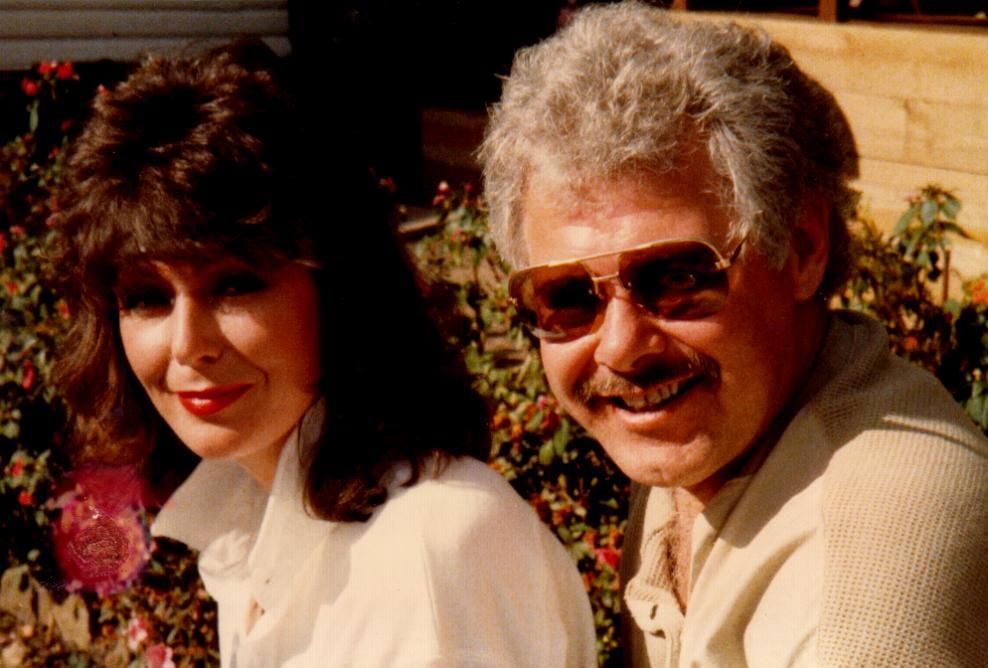 Relocate Sydney Gold Coast in 1987 after breaking up with my fiance & losing my job. I didn't want to live in Newport on the peninsular being single again so my option was to move to the lower north shore or pull up stakes and move interstate. Karen Smith (above) & I after living together at my home in Herbert Avenue for 3 years came to the realisation marriage was a bridge too far.
Surfers Paradise awaits
The decision to move was easy as I had been visiting the Gold Coast 2 or 3 times a year for quite a while. I had quite a few friends living there so the move was not the slightest bit traumatic. Above is Grahame Edwards aka "Crazy" a friend of over 30 years who recently sold his share of a travel insurance company for one million dollars, quite a large amount in the 80s.
My little red Moke
This is January 1987 at the Watsons Bay hotel, shortly before I left for QLD, & yes I took the Moke with me. 🙂
Paul Slaughter and Tony Murphy
Here I am with two great friends at Newport shortly before moving to QLD. Paul still lives in Sydney & Tony is on the Gold Coast, in fact I stayed with him & his lovely wife Nikki recently in August 2016 when I was on the Coast for 10 days.
My beautiful German Shepherd Madison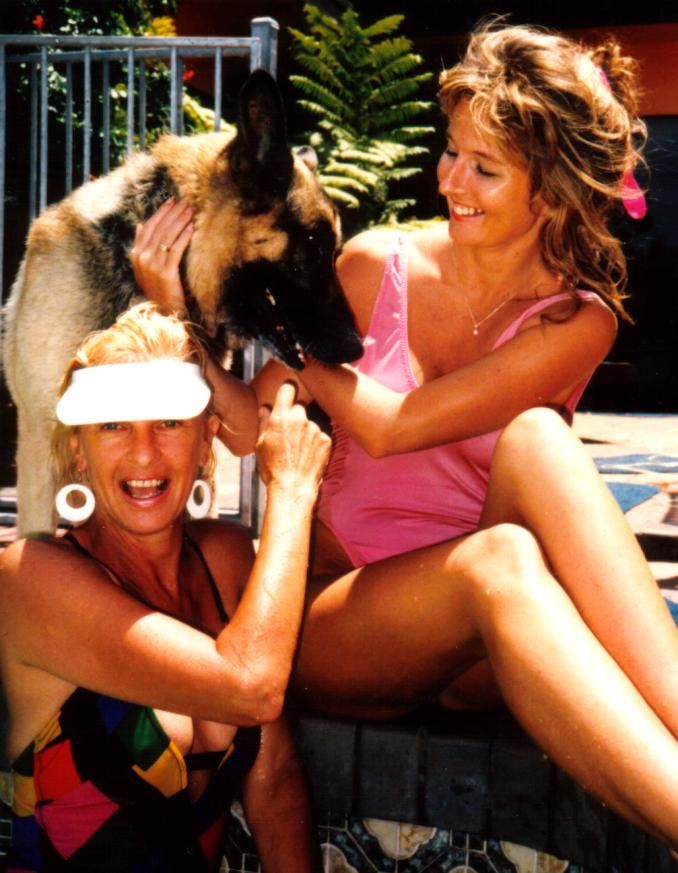 For the first 3 months in QLD I rented Peter Lewis's house in Witt Avenue Cararra, here is Di Parkinson my ex girlfriend (in the white cap) & a friend of hers cooling off in the pool.
Jim Cox & Larry Wilson
Jim was ex Adelaide now living on the Gold Coast and Larry was and still is I believe a local Solicitor.
Cararra January 1987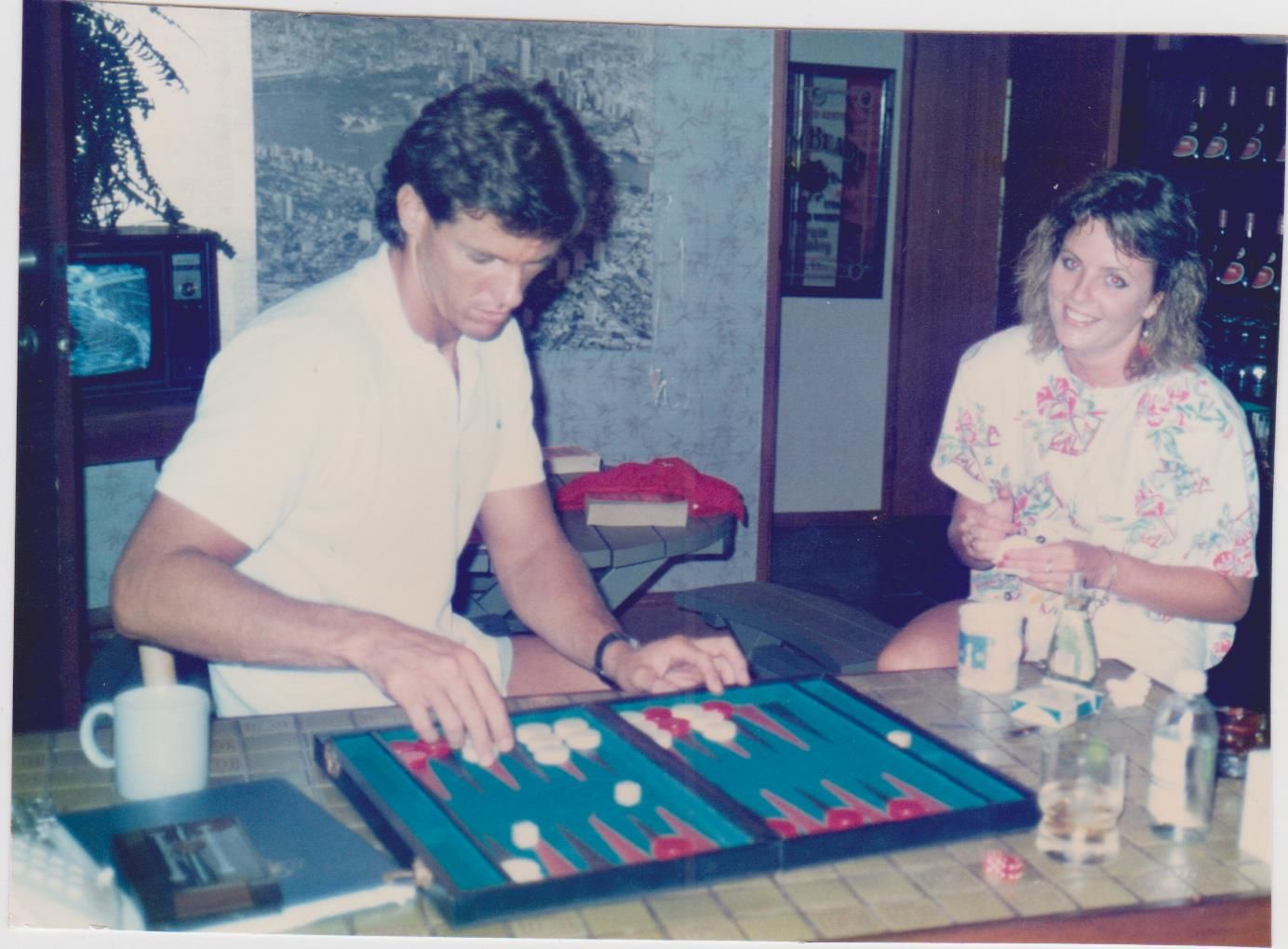 A young Steve Bristow and Jacquie from Melbourne, Jacquie was working on the door at the Avenue & stayed at my house for a month or two.
After 3 months I bought a house.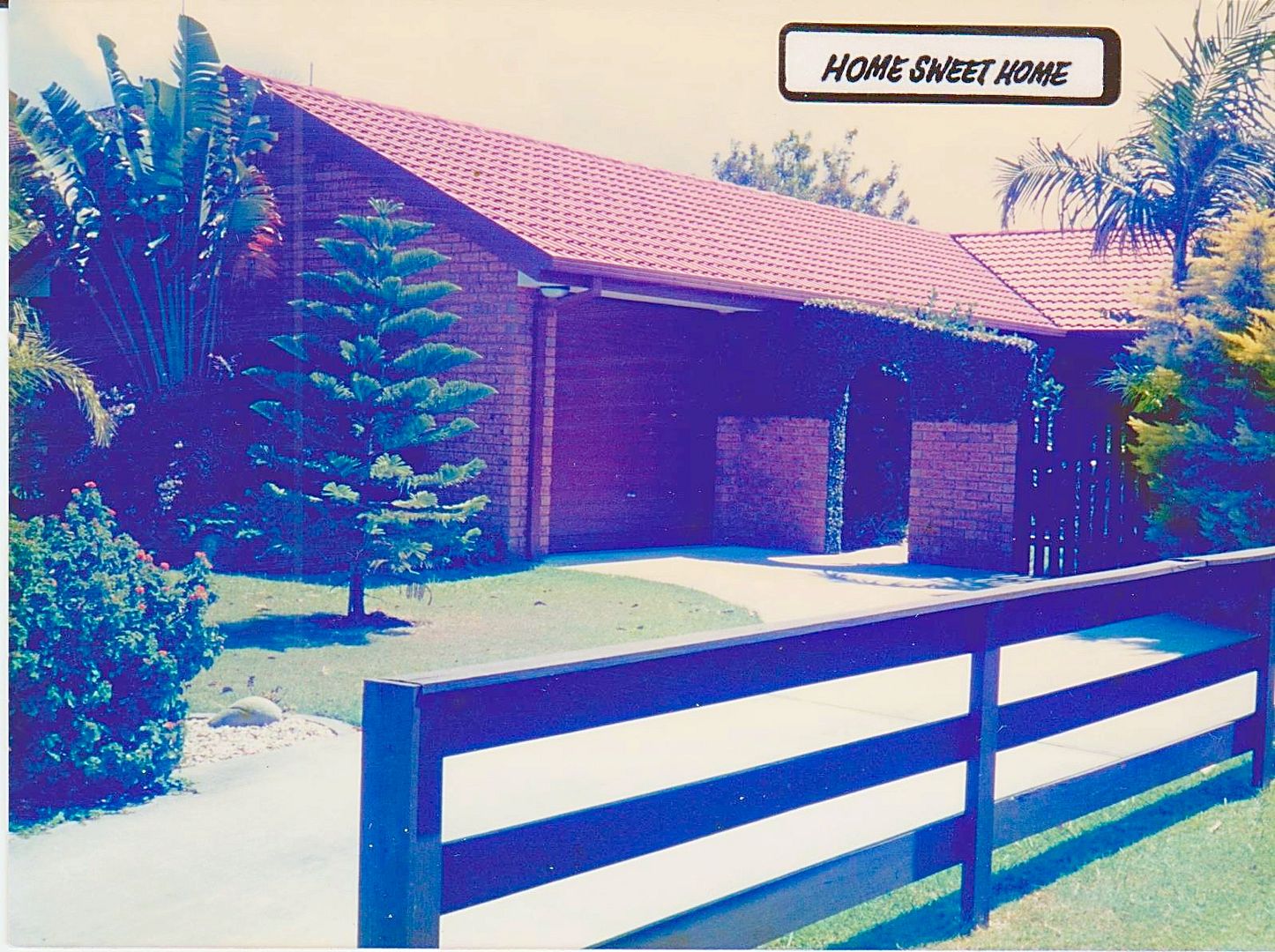 36 Claymore Crescent Sorrento became my home for the next 3 years.
Next came the boat. 🙂
Naturally if you live on the waterfront you need a little boat to cruise around in. 🙂
If you have a boat you need a jetty.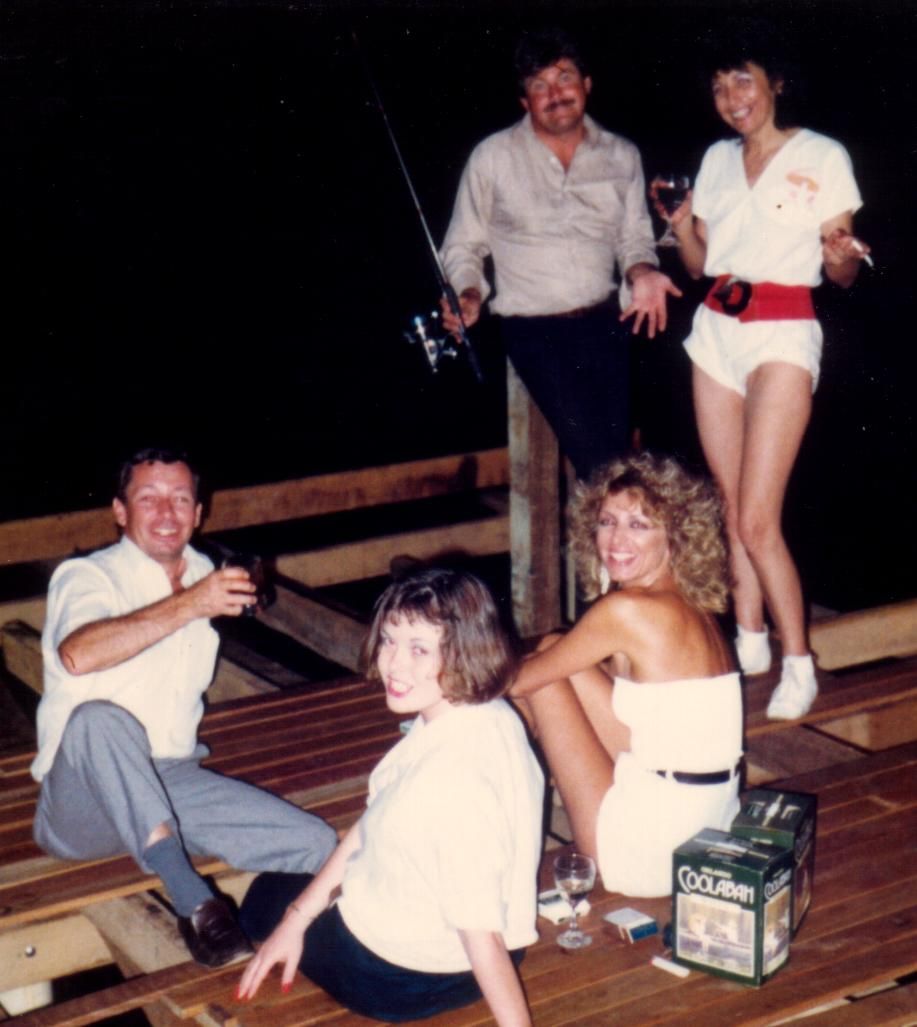 I built one big enough to have a party on, even before it's finished. 🙂
The Finished product.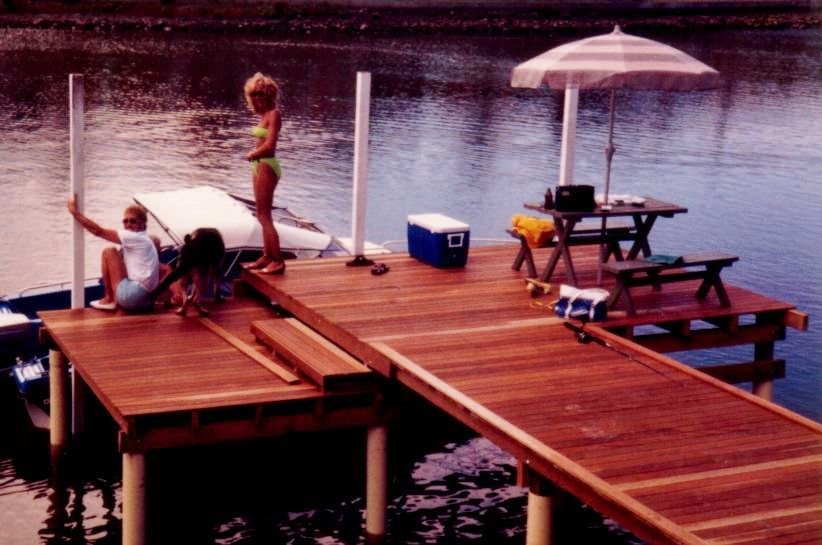 Check out the size of this magnificent jetty.
Jetty! What jetty, I don't see a jetty.
When the storms came the jetty disappeared.
What time can I start having fun?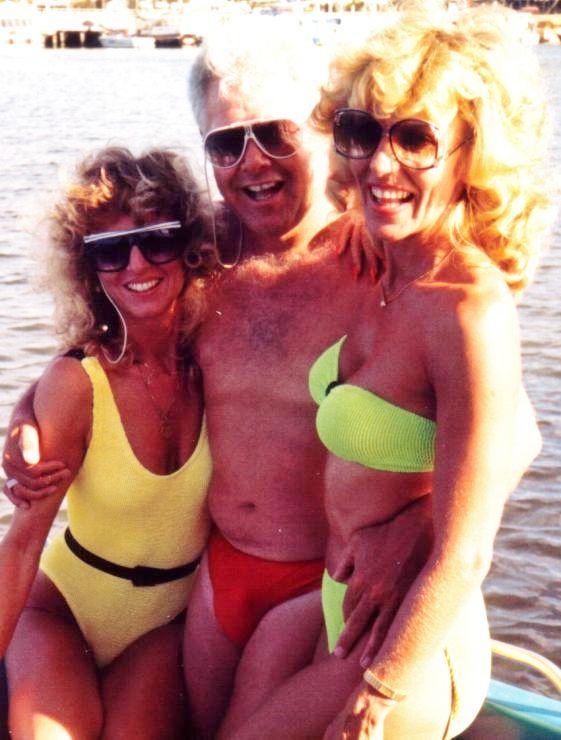 I forget their names, no wait a minute, that's Tova on the right, I think they were from Yugoslavia.
Relaxing on the Broadwater
The Gold Coast is a lot more fun with a boat. 🙂
Of course 36 Claymore Crescent soon turned into party central
Here is my Yugoslav friend Marco who used to be in all sorts of scams designed to relieve you of a dollar or two. Other than that he was a very friendly guy.
Absolutely beautiful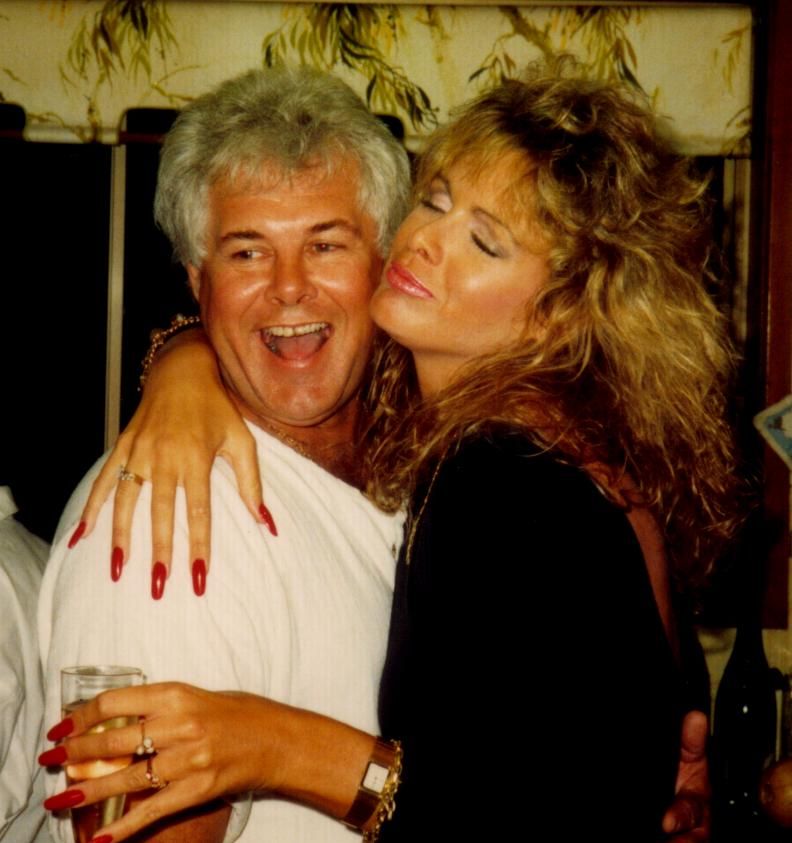 Sadly a short time after this photo was taken this gorgeous creature passed away in a Road accident. At that time she was going out with the guy who ran Pips in Sydney, his name was Ron Kennedy I think.
Drinks on the jetty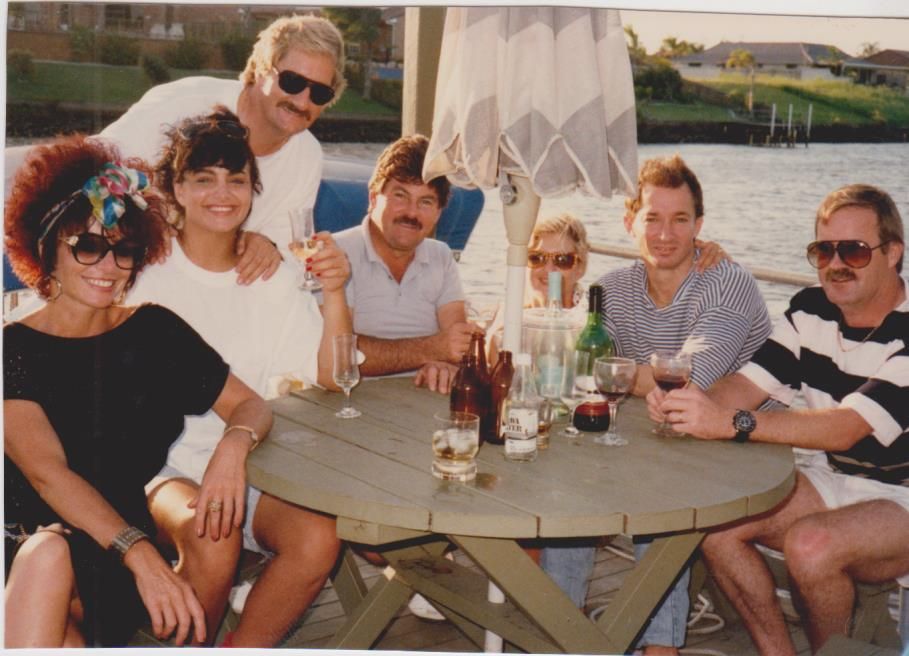 I said I had built it big enough to have a party on it, well here is proof.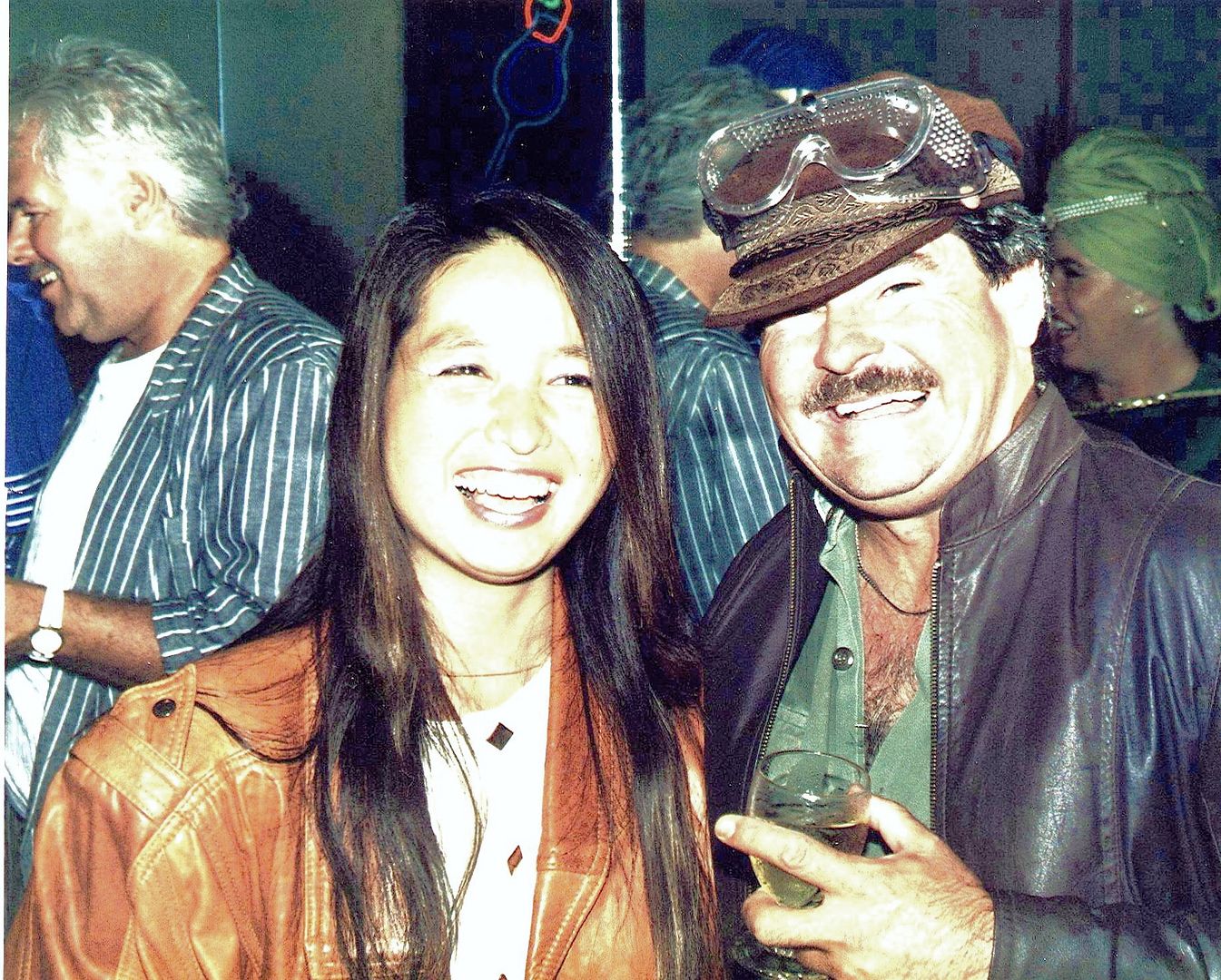 Megumi was a lovely Japanese girl who worked for Tony Hickey lawyers, she rented a room in my home for quite some time. Harley, one of my oldest friends, used to love dressing up in his military outfits.
Talk about dressing up
Here we are a party at my old friend Bob Martin's home in Cararra. That's me in the centre. 🙂
Naturally Bob had a camel in attendance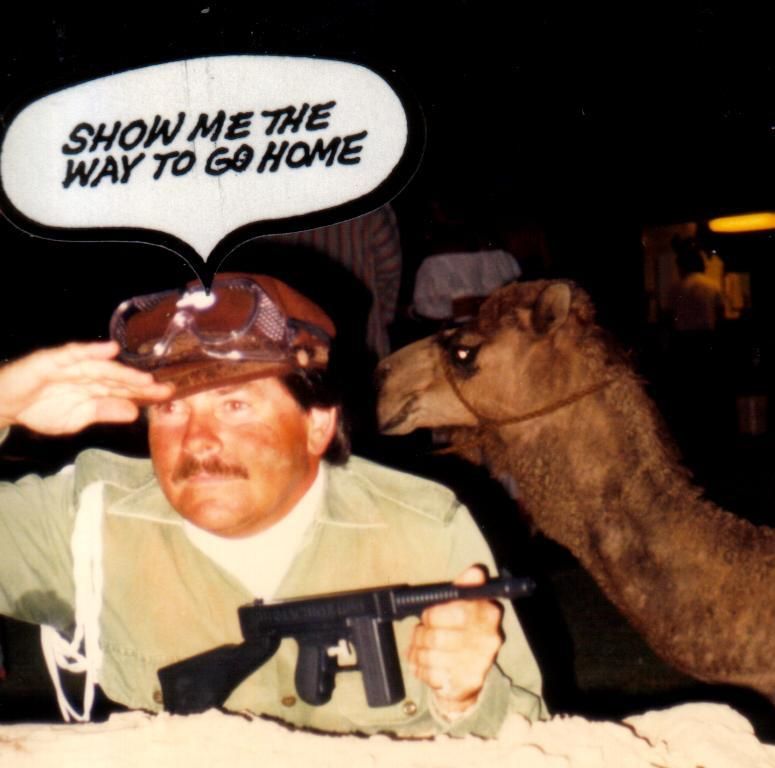 Plus he sand several ton of sand delivered to emulate the dunes, which certainly helped Harley with his "desert rat routine." 🙂
Captured by Harley the Desert Rat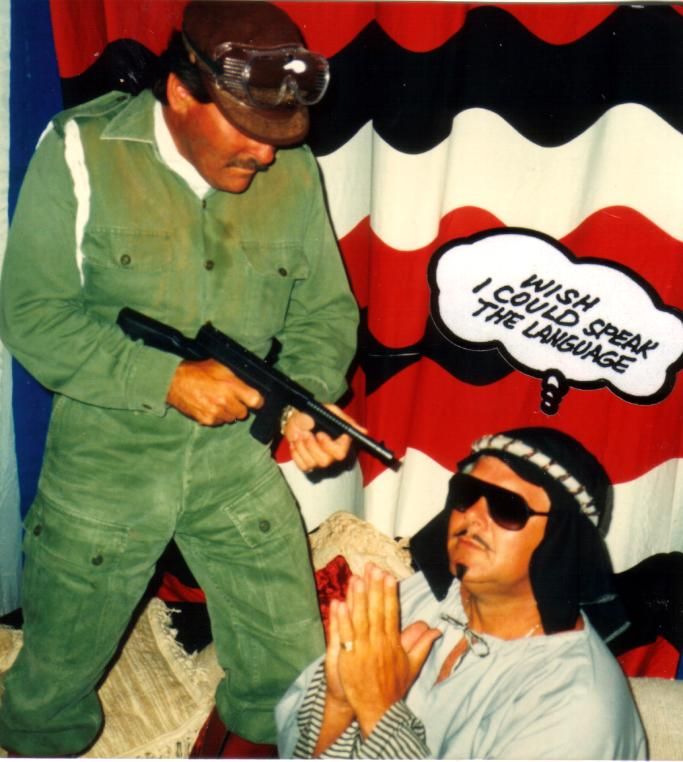 There is no escape from these special forces assassins.
Allison Schroder, a real wild child. 🙂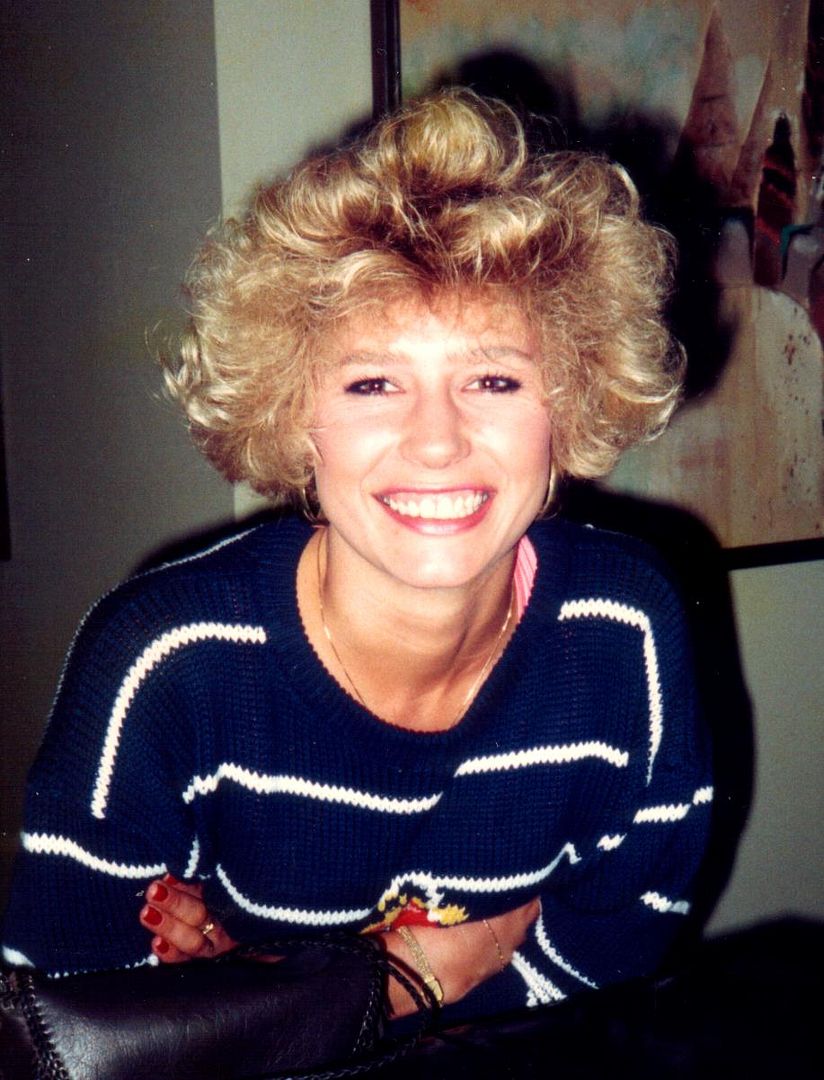 18 years old & as wild as they come.
Allison was a lot of fun
What was she doing with a 44 year old guy you may well ask. Simple, I promised her the world and bought her an atlas. 🙂
Please excuse the photo quality
With Allison and Winnie on the hill above Byron Bay.
Jim Stanbury & Suzie in Adelaide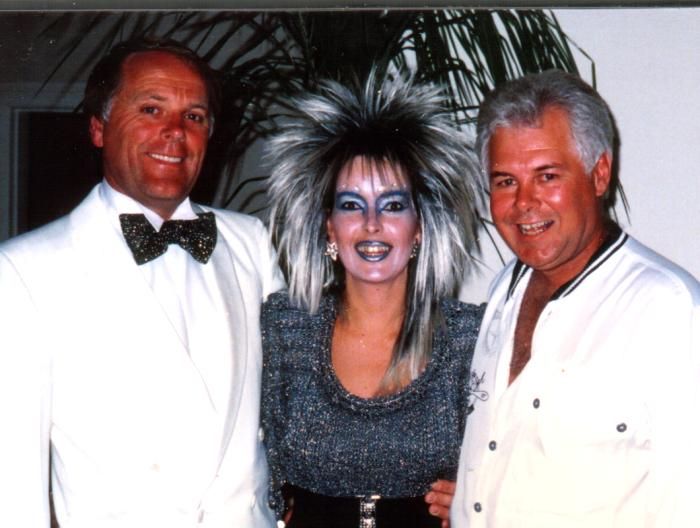 I flew down to Adelaide in 87 for the Formula 1 and caught up with my old friend Jim Stanbury who worked for me in Melbourne in 1970. When I flew back to Brisbane Allison picked me up at the airport & we checked into a hotel for 2 nights and saw Billy Joel in concert at Boondal.
Then disaster struck in the form of Tanya Rigley
Things were going on so smoothly throughout 1987 & 88 until I got tired up with this rather crazy lady. I don't want to spend too much time on detail except to say we had an extremely volatile year together.
A DC3 in a Box Hill backyard.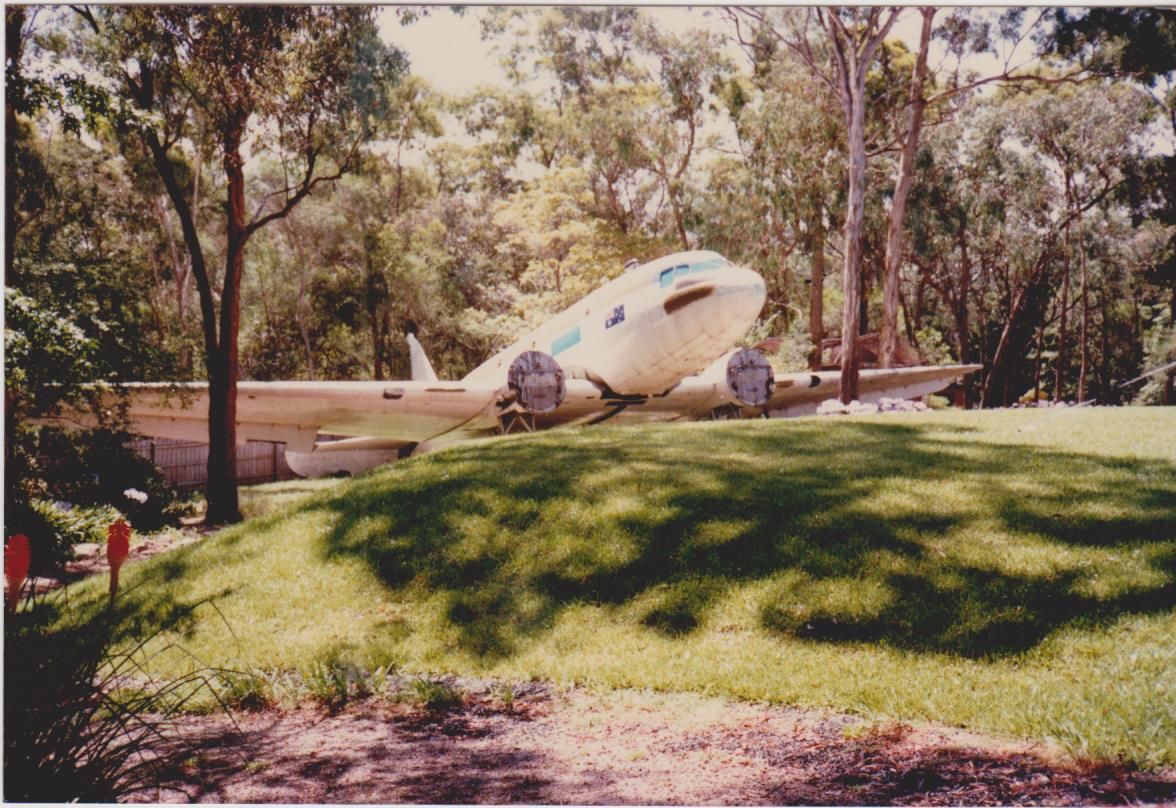 Hard to believe but true. Melbourne car dealer Dion Ormond liked lots of toys, his girlfriend was an air hostess & used to fly on this exact plane, so what did he do? Naturally he purchased it and put it in his backyard. 🙂
Here is the man himself
From memory he also won around $300k in the lottery which bought a lot of toys in the 80s.
A favourite song from 1989 by Ian Moss.
Adelaide 1989
After visiting Dion & other friends in Melbourne we drove to Adelaide and caught up with Grahame & Flo Farquhar. It was may years before I would see them again. Around 1998 in fact & again in 2014 when I drove from Adelaide to Melbourne via The Great Ocean Road.
The Great Ocean Road in 1989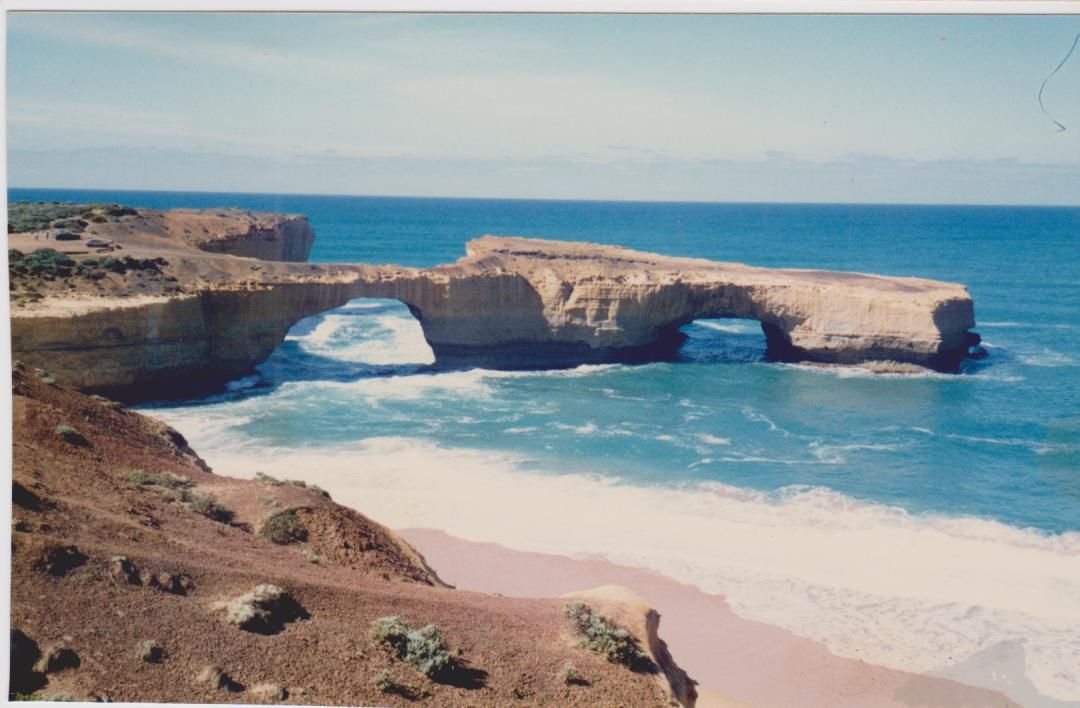 London bridge is intact but in 1990, part of the bridge collapsed into the ocean, leaving a chunk of land isolated. Funnily enough there were two tourists sightseeing at the time and they were cut off from the mainland and had to wait a number of hours before they could be rescued by helicopter.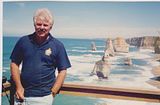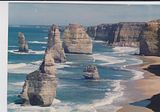 Follow THIS LINK for the difference in 2014.
Tanya Rigley, Richard Blair aka Stingy & Warwick Robinson.
This was the first stop in my road trip to Sydney, Melbourne & Adelaide. Lunch at Oatlands golf club. Stingy, Wokka & myself looking decidedly thinner.
The Robinsons 1988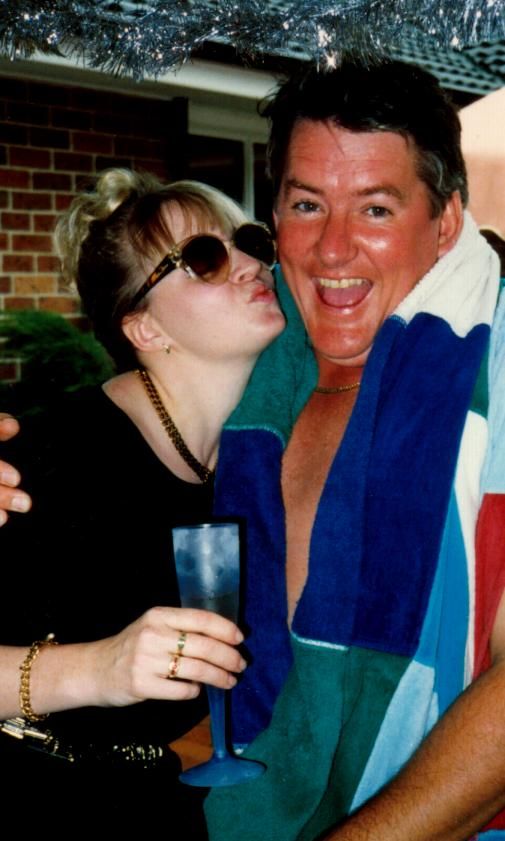 Hard to believe it is 29 years ago.
The Pines at Santuary Cove
I took a corporate membership when Sanctuary Cove opened, here are playing partners Tony Scanlan & Michael Fusco.
Dinner at Sanctuary Cove Golf Club
A very poor quality but too many memories not to include. 🙂 My date for the night was lovely Wendy Winspear, I just can't remember the name of the German couple.
Sadly Wendy passed away in December 2016, (age 59) she will be missed by so many good friends.
I can't remember these girls names either.
They were two American air stewardesses from Hawaii, naturally I took them boating.
David Robertson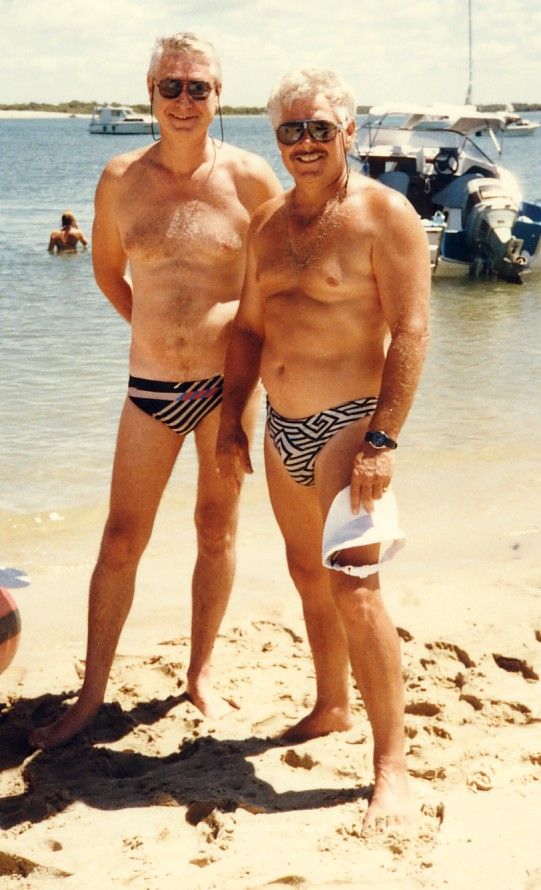 Ex Melbourne lad living in luxury on the Gold Coast, it does help being the heir to the Macrobertson Chocolate fortune. 🙂
Some of the usual suspects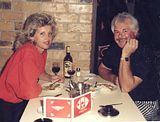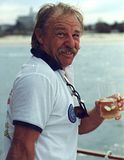 Wendy Winspear on the left, Barry Kemp centre & Warwick Robinson, Paul Slaughter & Richard Blair.
Let's finish with these 2 gorgeous babes
Winnie and Allison one of my favourite "daily double" photographs. Thanks for visiting my Relocate Sydney Gold Coast online photo collection, certainly as you can see 87 to 89 was a super time for me, looking back on these times & people remind me how lucky I have been to live this fabulous life.
Here are some 2016 Brisbane photo blogs to check out.
City Cat cruise Hotels Restaurants
Each month my posts receive 75,000 visits which I certainly appreciate.
It's now 2017 and here is Glenn Frey to tell you exactly how I feel today.
Please check out some of the most popular below, and thank you for visiting.
Zagreb Croatia Rio de Janeiro Brisbane River
Great hotel room rates anywhere in the world if you book
through these links below. Book now & pay later. ?
That's all folks
This gallery contains 1 photo.