Beautiful Chaweng Beach Koh Samui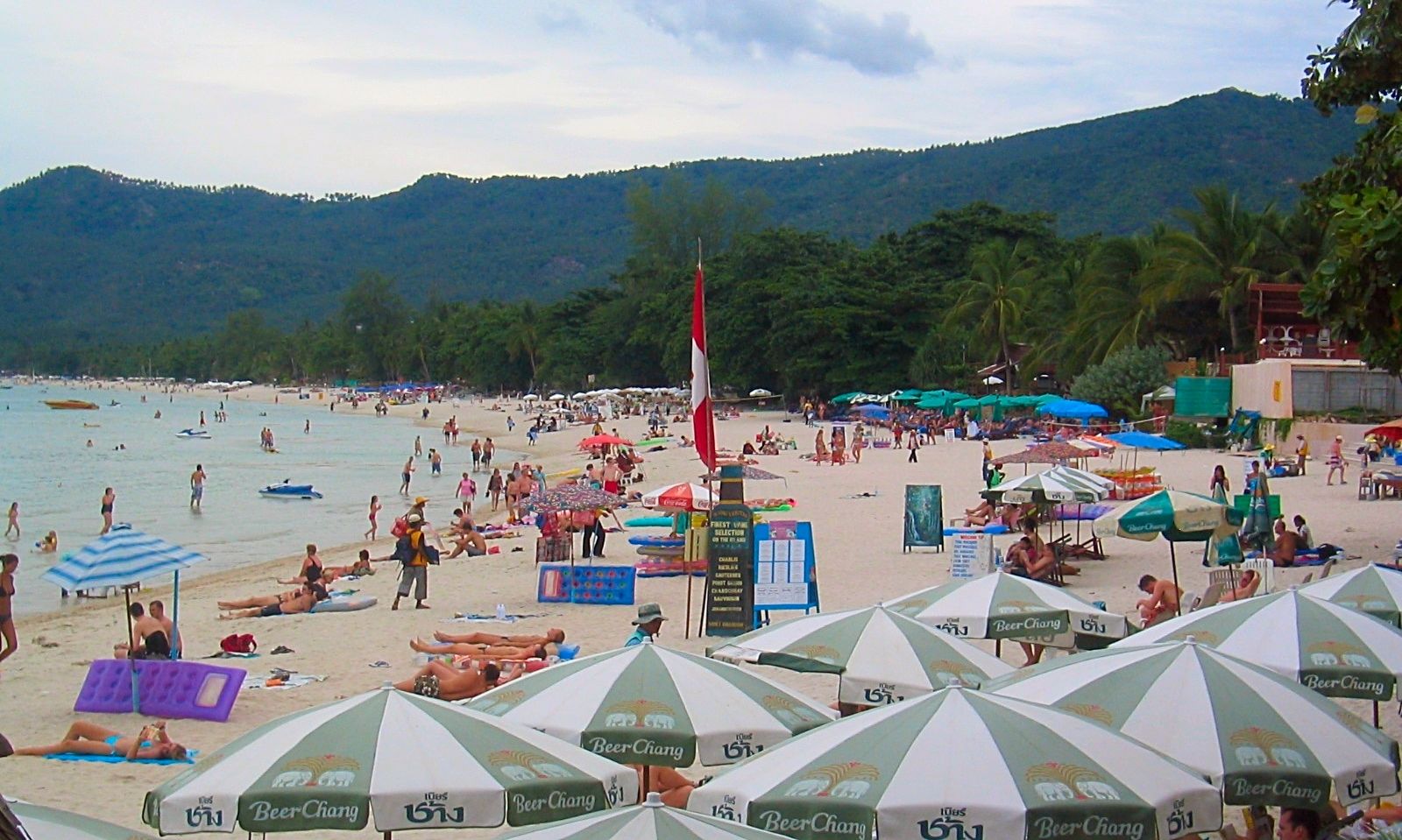 Beautiful Chaweng Beach Koh Samui, my first visit was in 1998 and I thought I had found Paradise. Over the next 6 years I returned about 10 times and watched the many changes take place. I must admit I preferred the old Koh Samui before the turn of the century, but as they say in the classics, you can't stop progress. My last visit was 5 years ago so my information may be a little dated. Yesterday I returned from a few days in Koh Chang which in many ways reminds me of Koh Samui in the 90's.
This is Chaweng in 1999
There are many beaches on the island of beautiful Koh Samui, my post focuses on Chaweng beach as this is where most of the action is. Walk out the front of your bungalow on to the sand, walk out the back of your hotel to the shops, restaurants & bars.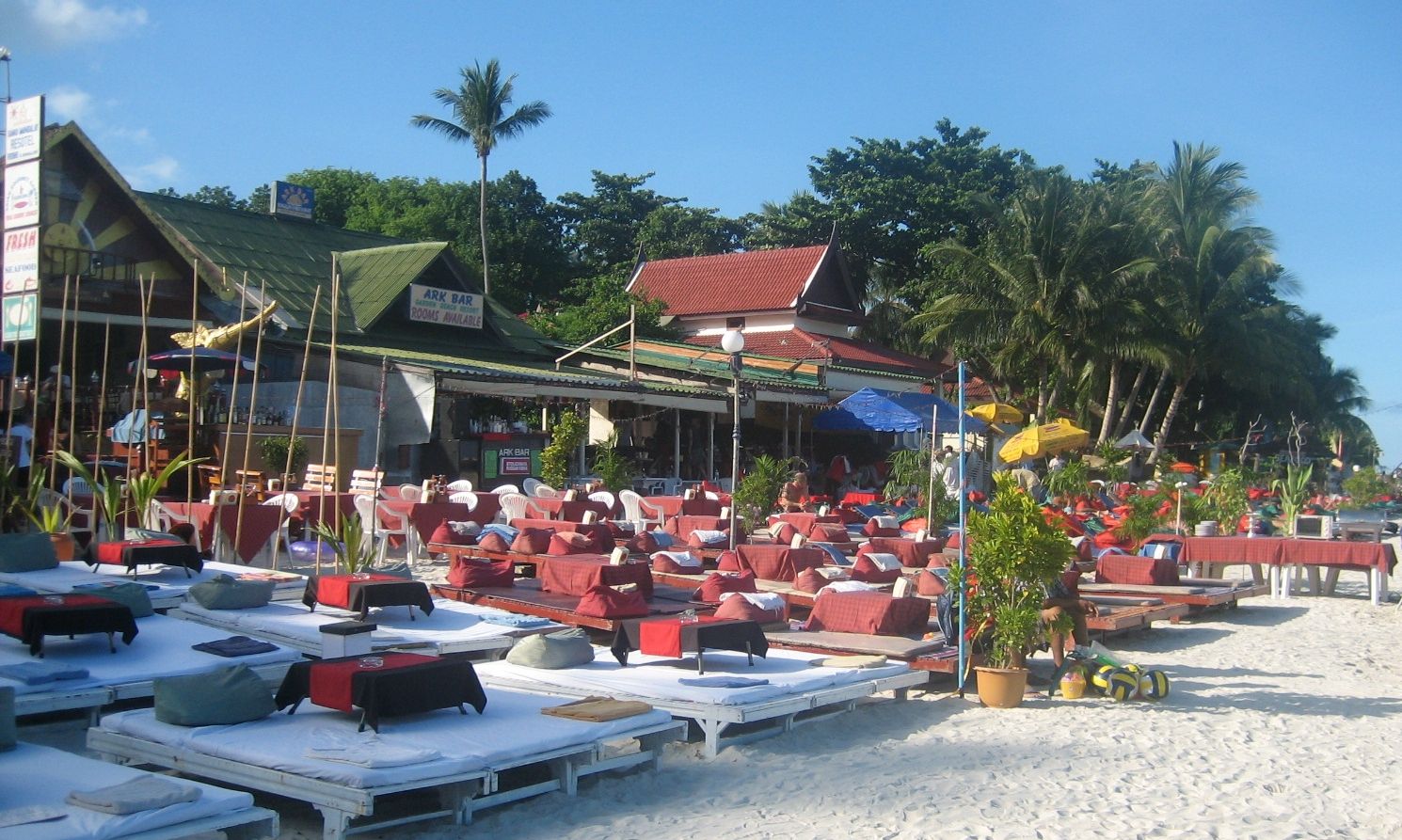 You won't get much peace staying here, they party all night.
Beach dining at beautiful Koh Samui.
For me the greatest buzz on Koh Samui was dining on the beach at night and watching the moon rise over the water. I have forgotten how many times I enjoyed this wonderful experience, including New Years Eve 1999. For years prior to the millennium I always planned to be somewhere very special for this special event, and Koh Samui was my choice.
New Years Eve 1999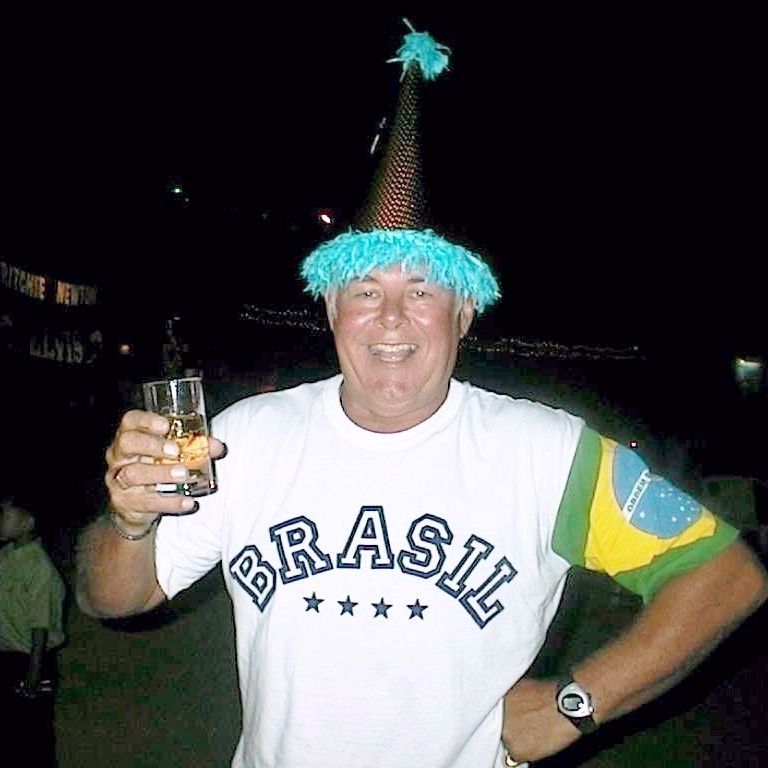 Well I made it to the new century and still have a long way to go.
Seafood on the beach.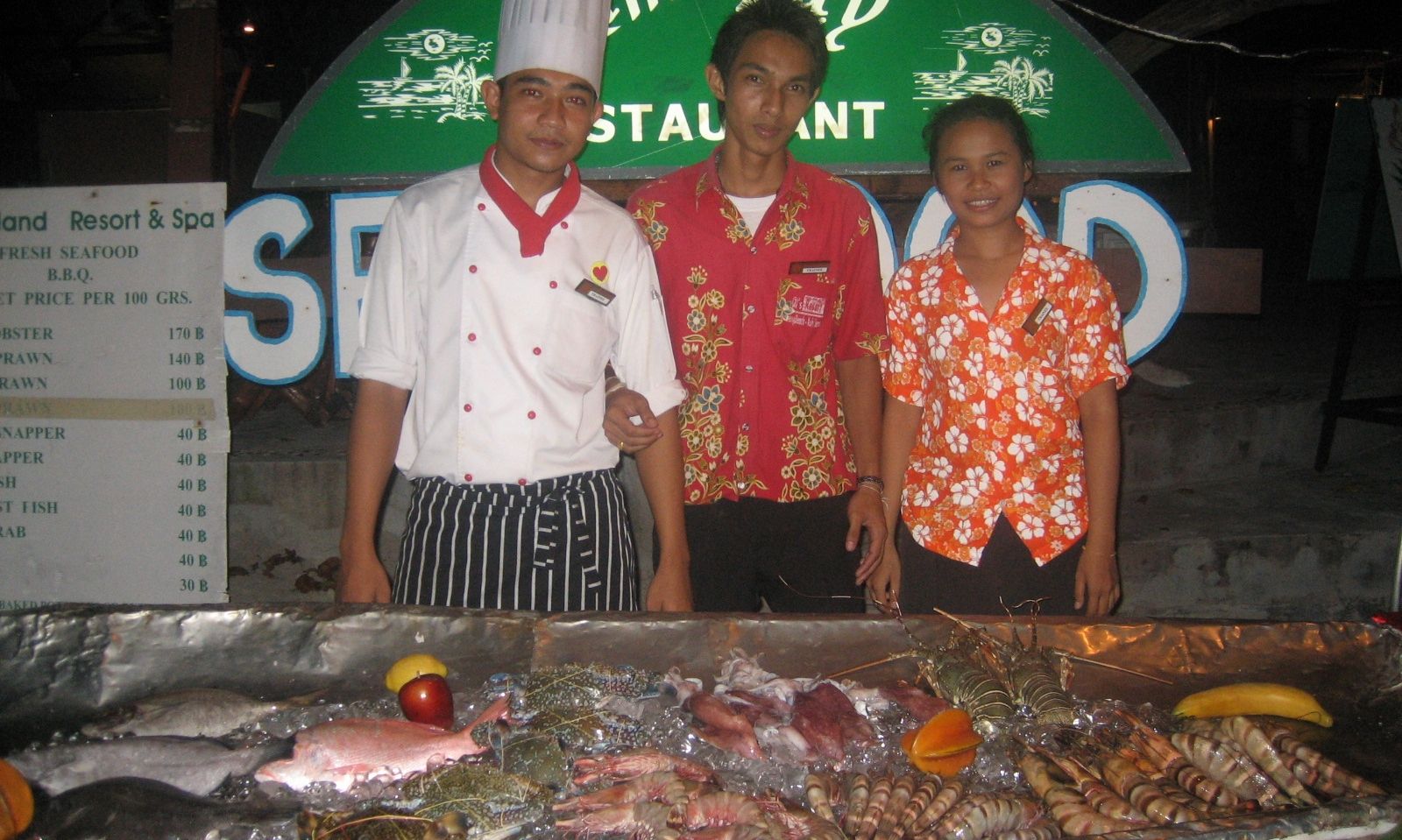 Bar-B-Q seafood on the beach in the moonlight, does life get any better than this?
Two Aussie friends Tammy & Kate.
Did I just ask if life could get any better than this? Well I think you can guess what my answer is. 😆
Lanterns on Chaweng beach.
At night on the beach hundreds of lanterns are lit then they lift off into the night sky, it is quite a magical sight. Here are my two Aussie friends Tammy & Kate joining in the fun.
Now they are relaxing in the sun.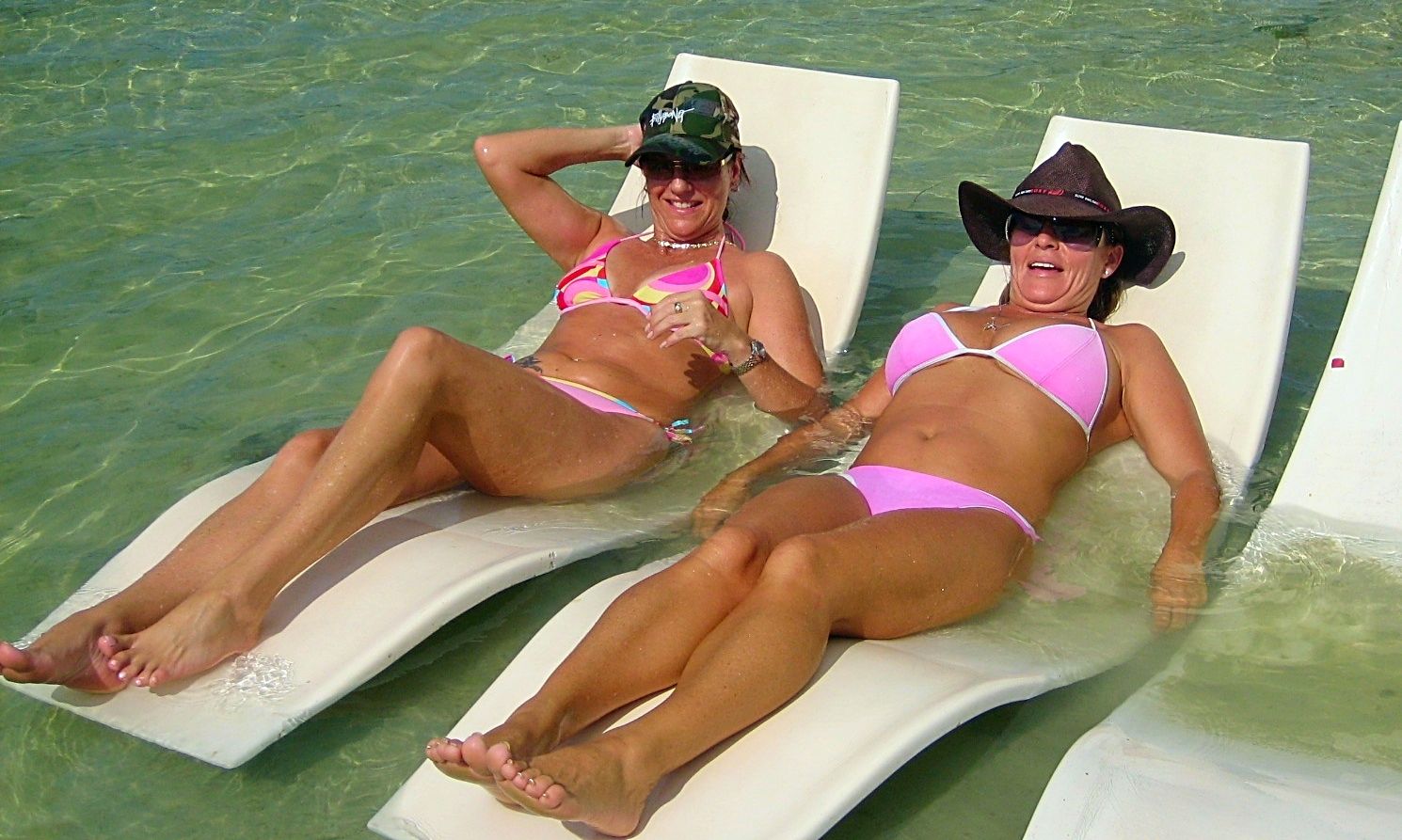 Aussie babes love the sun.
Breakfast by the beach
Breakfast by the beach with Ken Shelly & Richard Blair.
Chaweng Beach in beautiful Koh Samui
One of the best places in Thailand to chill out.
A favourite photo of mine.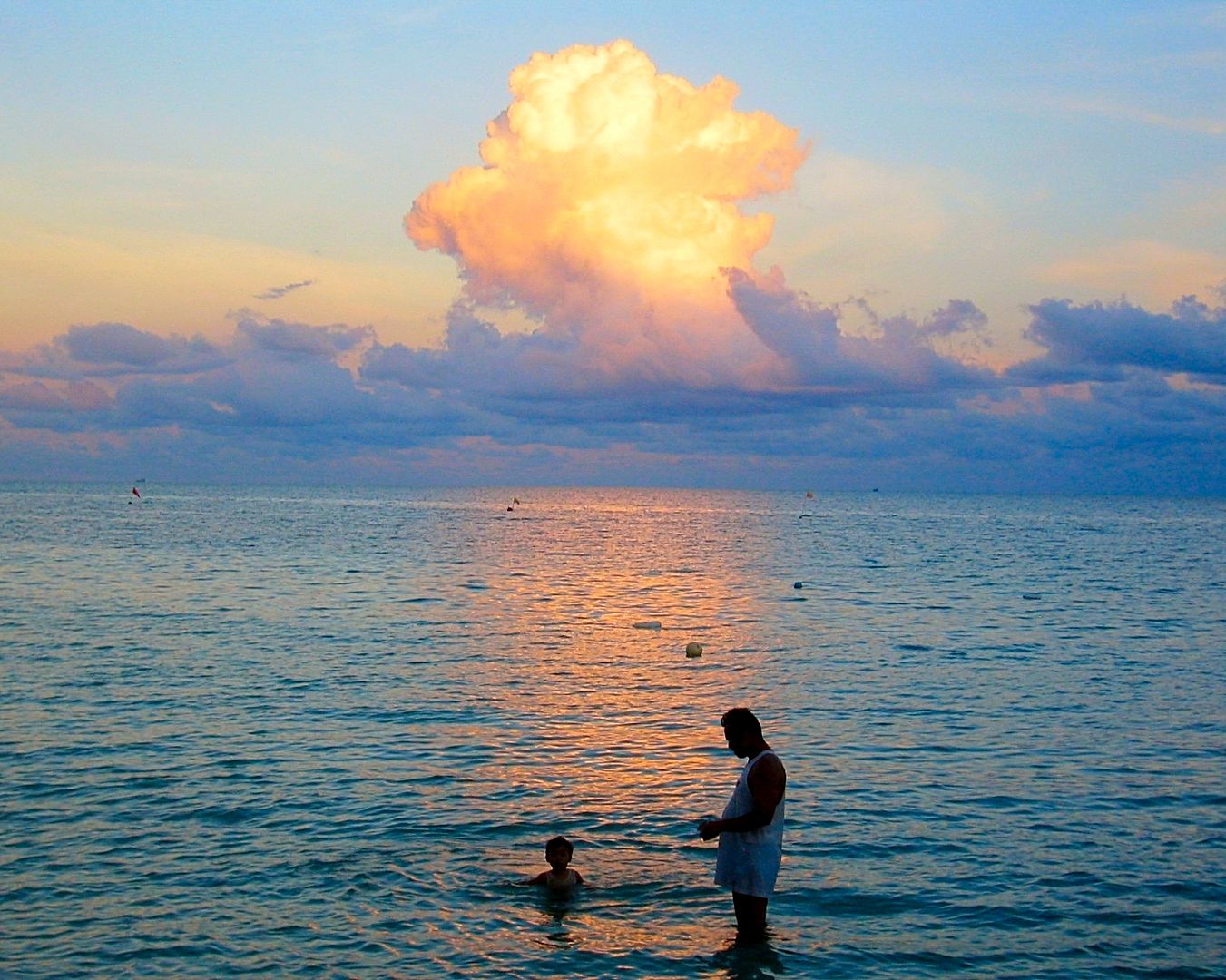 Sunset on Beautiful Koh Samui.
Here are some magic sunsets from my condo in Pattaya.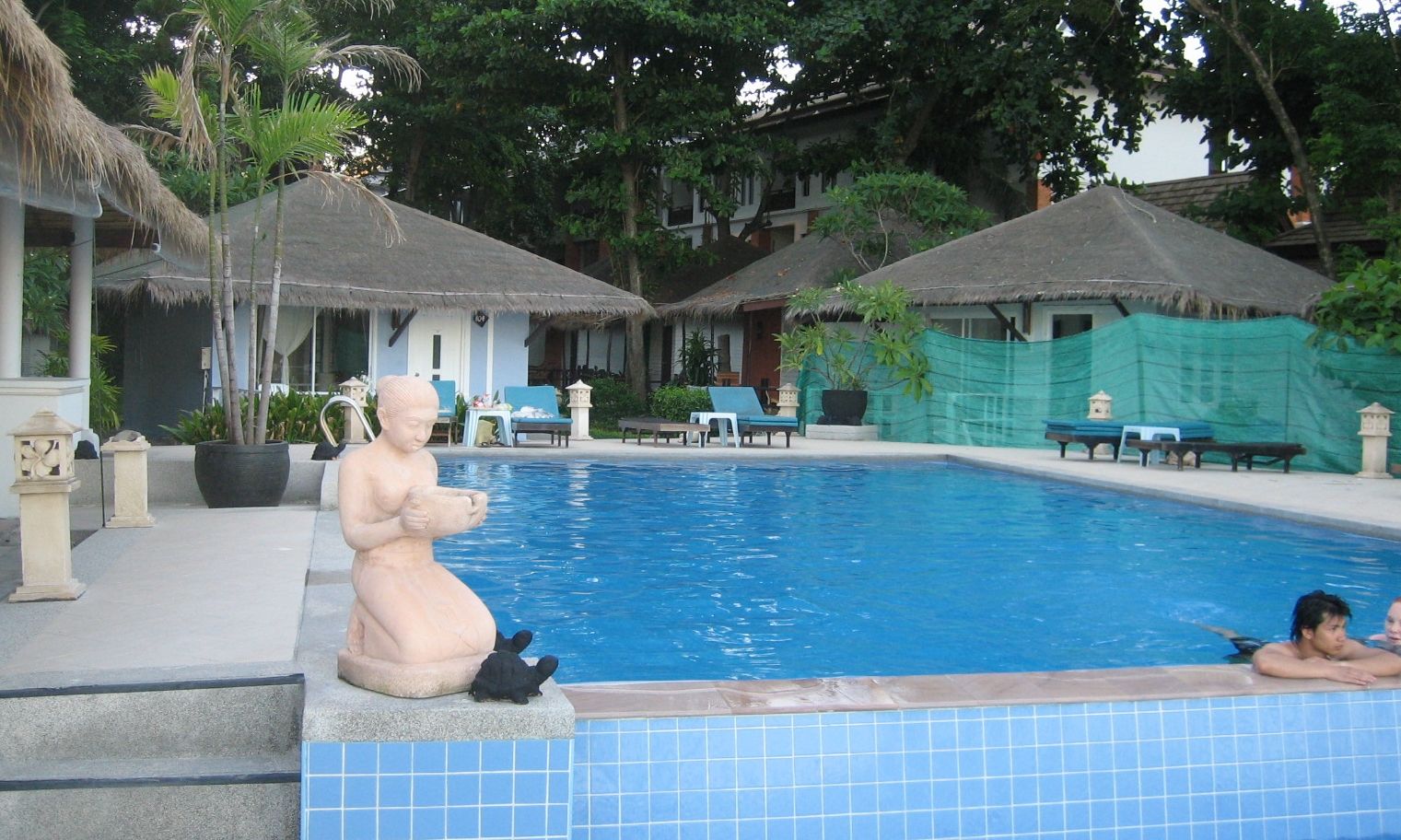 This is the pool at the Island Resort on Chaweng beach. It's at the quieter northern end of Chaweng beach. However I prefer to stay at the Baan Chaweng resort about midway along the beach.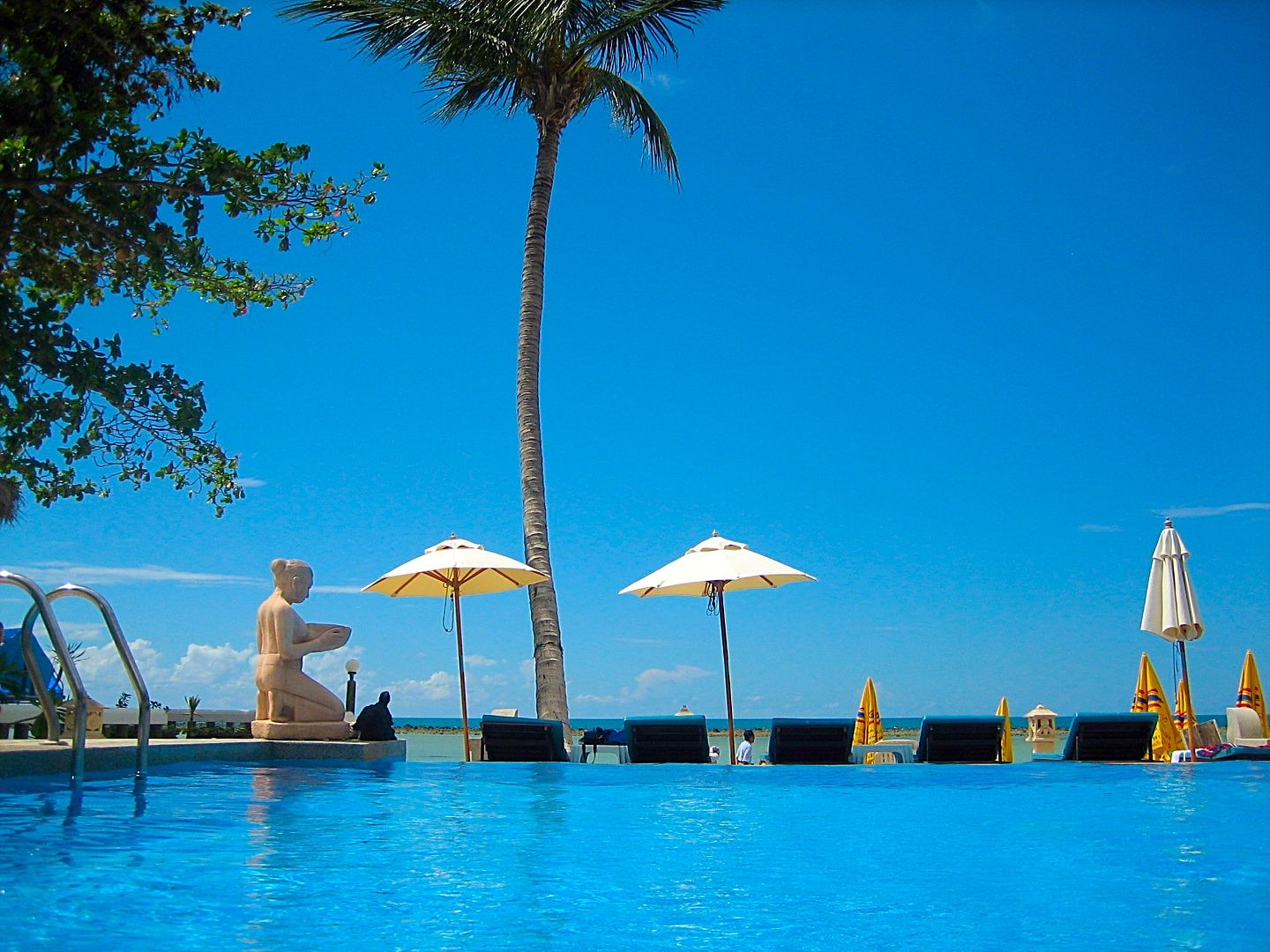 Another favourite photo.
Sunrise at Koh Samui
My friend Tammy took this great sunrise, I am never awake at that time of the day. 😳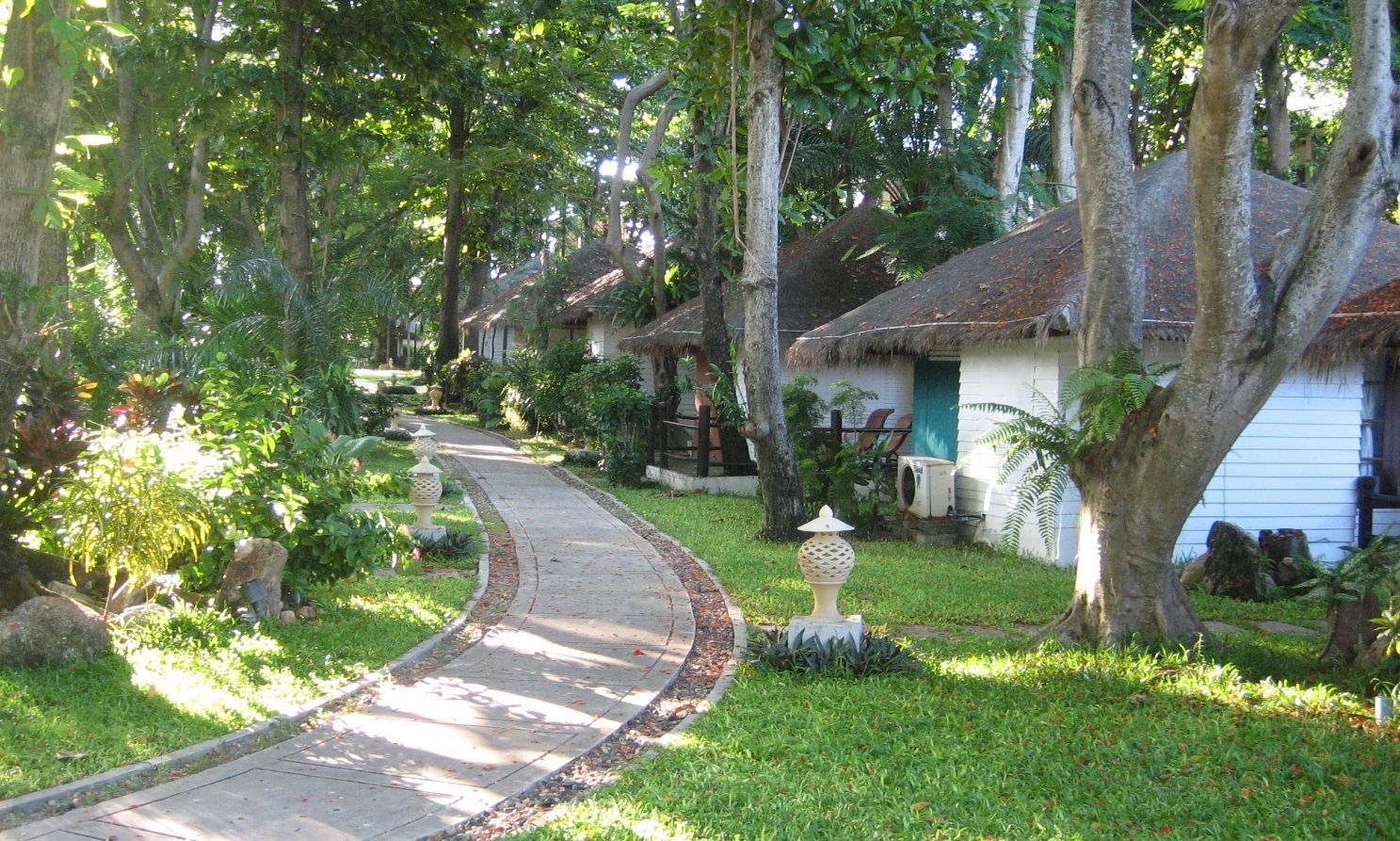 The bungalows are private and peaceful.
Please click on Google + to help my page ranking.
The reasonably priced bungalows here offer quite nice 2 star accommodation, with more upmarket rooms around the pool. However my preference is the Baan Chaweng resort which is in the centre of Chaweng beach.

Koh Samui Elephants.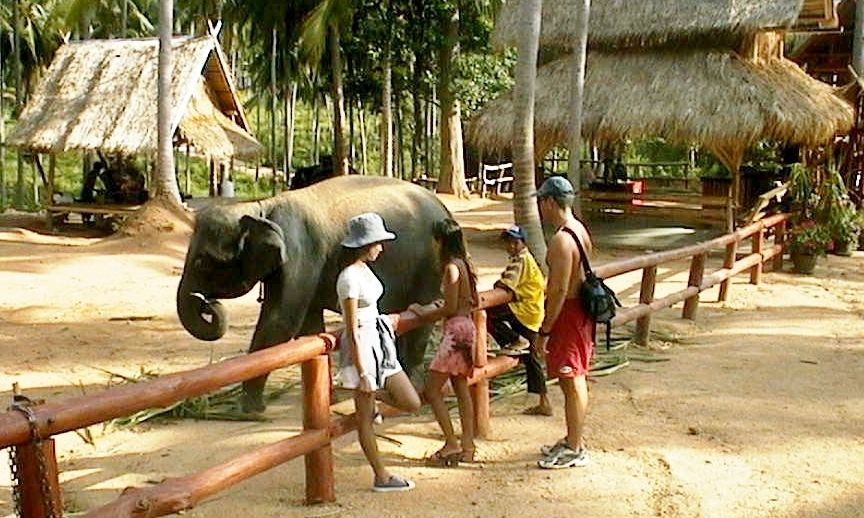 That's my friend Paul McNeil from San Diego.
August 1999 with Jane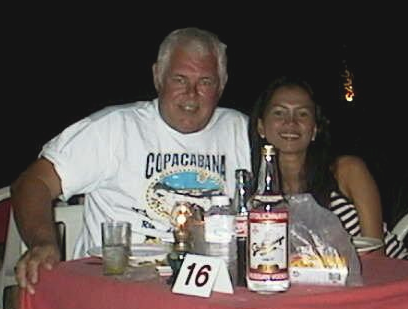 Here I am with gorgeous Jane who I brought from from Nana Plaza.
At the waterfall
Jane from Bangkok and Evelyn from the Philippines cooling off at the waterfall.
Gorgeous dancer.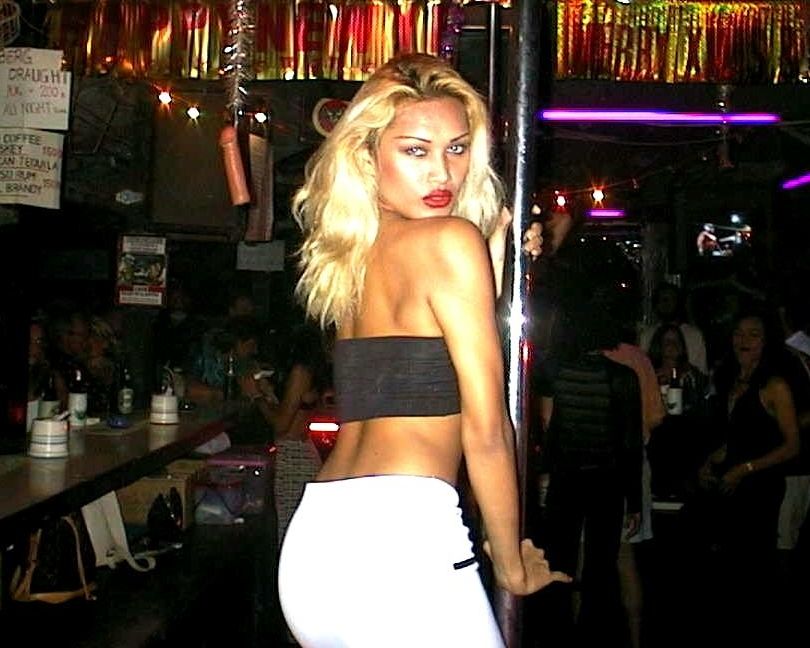 Tell the truth, did you realise the blond is one of the famous Thai Lady-Boys? Or did you think it was a girl? Many of the most attractive girls in Thailand turn out to be boys. :oops:E
Wonderful Koh Tao.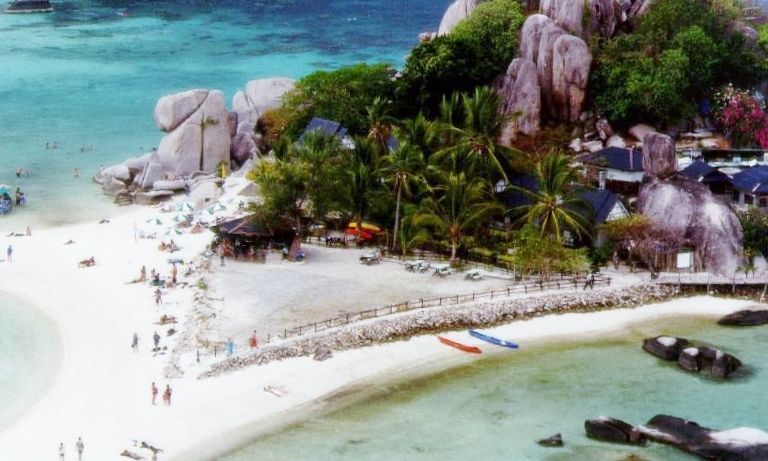 In the 1980's overseas travellers began to visit Ko Tao and quickly became a popular destination. As a consequence, bigger, faster and safer boats were used to allow easier access to Ko Tao. In the 1990's the island became known as a diving site.
Historically, Ko Tao was once a detention place for political prisoners similar to Ko Tarutao of Satun Province, but today it is a great place for divers or anybody who wants to get away from the hustle and bustle of Ko Samui and want more than the Full Moon Party on Ko Pha Ngan. The island is geared towards diving tourists more than backpackers on a budget. Ko Tao is a great place to learn how to dive. There are hardly any currents and a wide selection of dive sites and dive shops, schools and resorts. Activity options are growing outside of diving and the food and nightlife options are some of the best in the Gulf of Thailand.
Ko Tao is a small island of approximately 21² km and receives over a 100,000 visitors per year. To minimise your impact on the eco-system, notice that there are no garbage disposal facilities, so everything that can't be burned has to be taken away. Book your hotel before you go.
Memories of my island romance.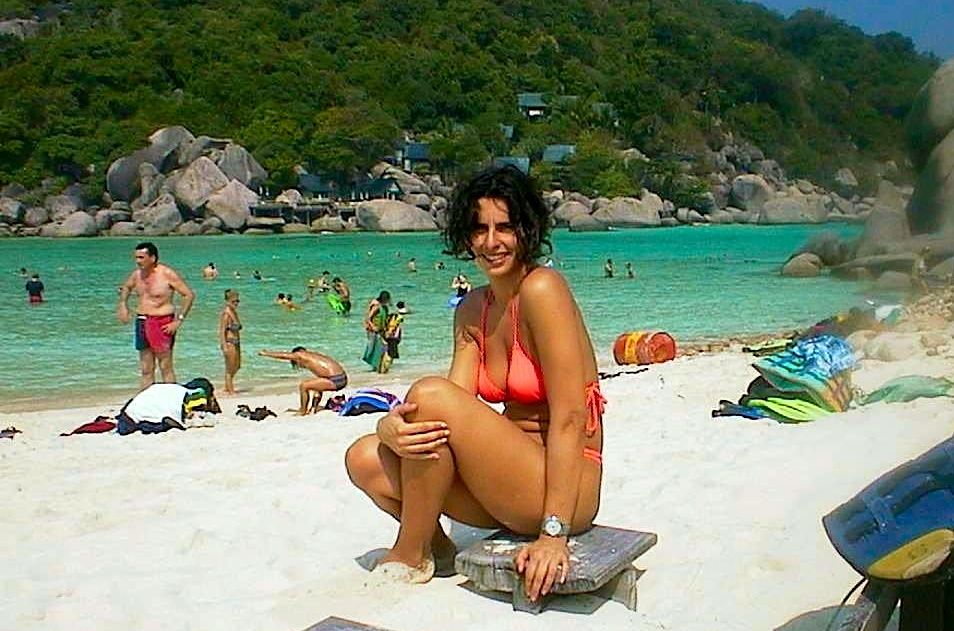 For a very brief moment in time this beautiful Italian princess was my island romance. Her name was Barbara Manelli and she came from Florence, however I preferred to call her Gypsy. Our brief affair took place on Koh Samui in December 1999 and sadly ended there at the end of our holiday, c'est la vie. 😥
Zirco's Brazilian restaurant.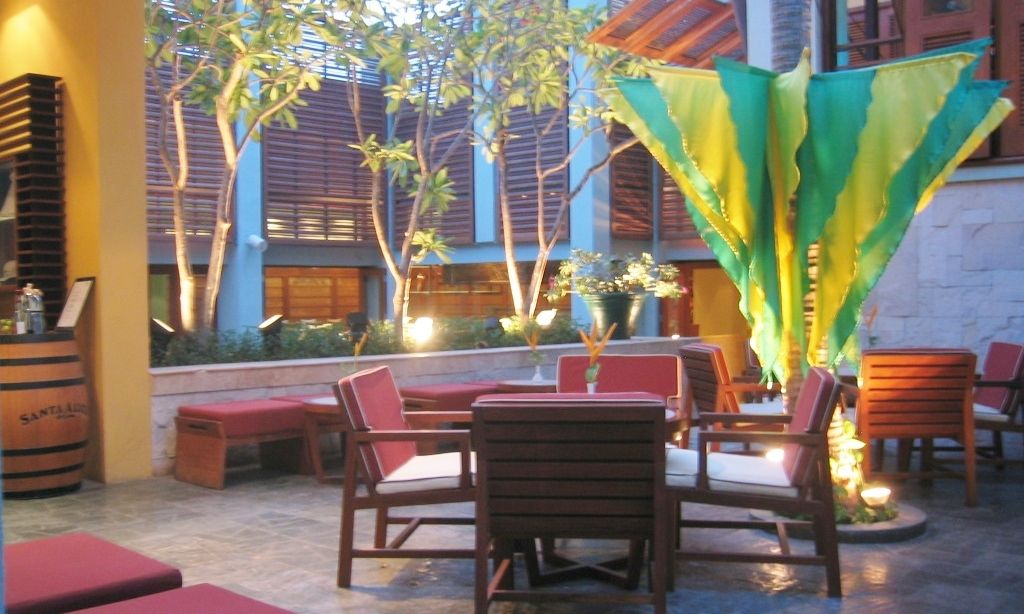 There are hundreds of restaurants to choose from at Chaweng, if you like Brazilian food put Zirco's on your list.
Bananas or bazookas?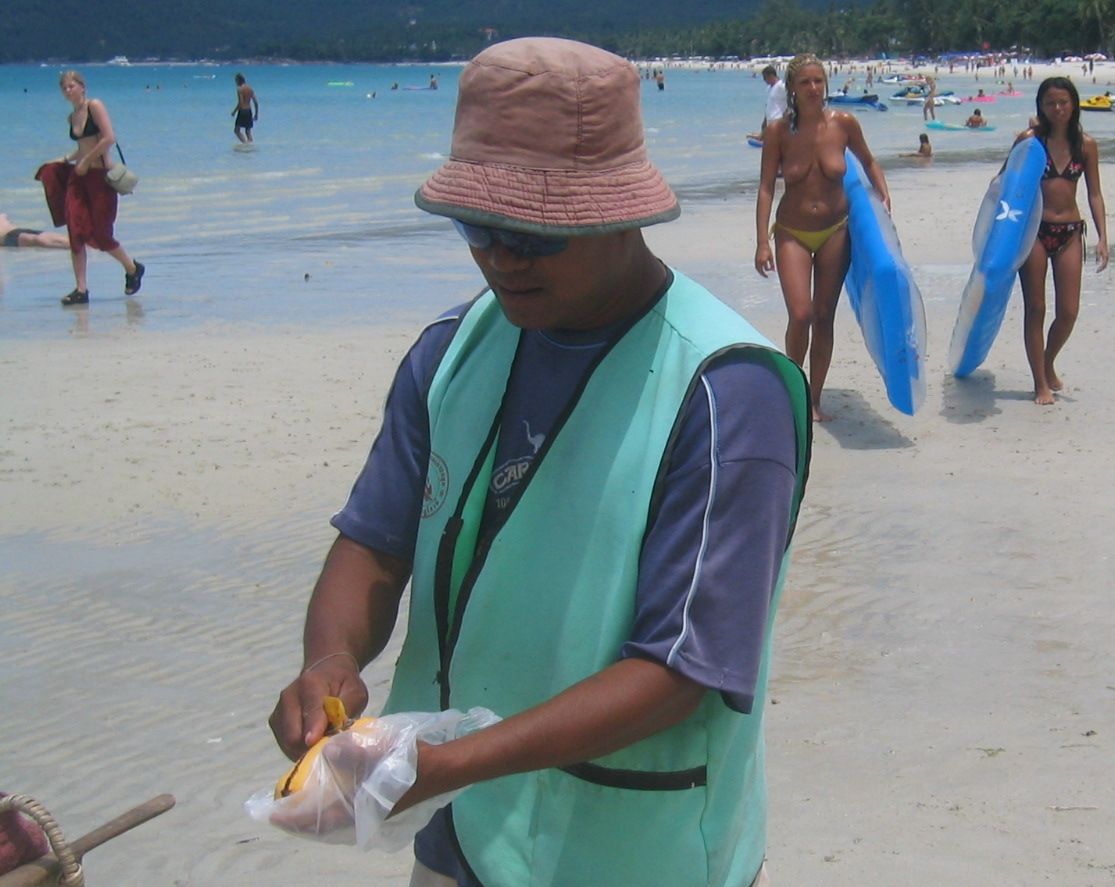 Here I was minding my business on the beach, taking a photo of a guy peeling a banana, and as luck would have it a gorgeous girl in half a bikini wandered into my background. It is just a matter of being in the right place at the right time. 😆
Here is Kok Samui in June 2016.
David Herd relaxing in Paradise.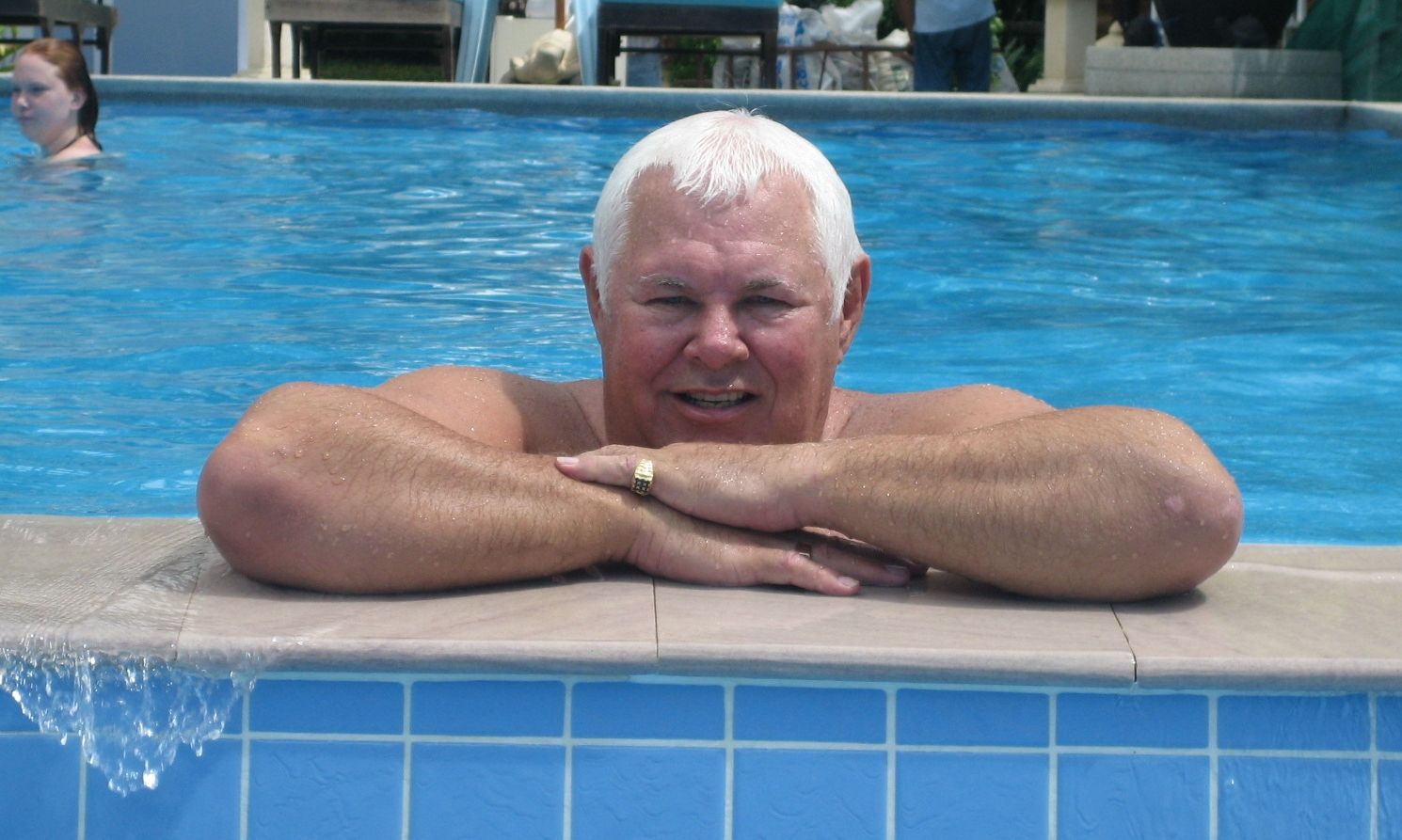 Sing it for me Glenn.
Many thanks for visiting my Beautiful Chaweng Beach Koh Samui photo blog, I hope you enjoyed it as much as I enjoyed being here.

Check out
What a great year for travel in 2015
Great hotel room rates anywhere in the world if you book
through these links below. Book now & pay later.
Plus free cancellation .?
That's all folks
Krabi, it is close to Koh Samui
Every April Thailand goes mad for Songkran